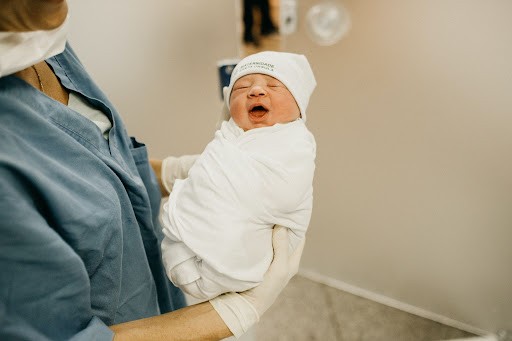 Feature image Jonathan Borba - Unsplash
Nursing shortage forces critical early life program to redeploy 80% of staff to ongoing pandemic efforts
The pandemic has created more harm. This time for young families trying to parent babies and toddlers in need of help.
Peel's Healthy Babies and Healthy Children (HBHC) program has redeployed 80 percent of its workforce who are Peel Health Nurses (PHN) to assist with the ongoing pandemic, as frontline healthcare continues to face challenges caused by the latest wave of viral spread.
Staff who used to work with young families and their newborns or little children are now deployed in the public health sector helping with the vaccine roll-out and continuous efforts by the Region to fight against the lingering pandemic.
For thousands of Peel families, access to services that provide critical support for everything from breastfeeding and nutrition, to crucial early life developmental goals and connections to a range of community-based resources, has been dramatically reduced because of the pandemic.
The program has been forced to curtail many critical services to families. From January to August 2019 there were 6,870 visits to families, during the same period in 2021, PHNs could only manage 1,292 household visits, less than 20 percent of pre-pandemic levels.
The pandemic and the drastic nurse shortage it has created are to blame.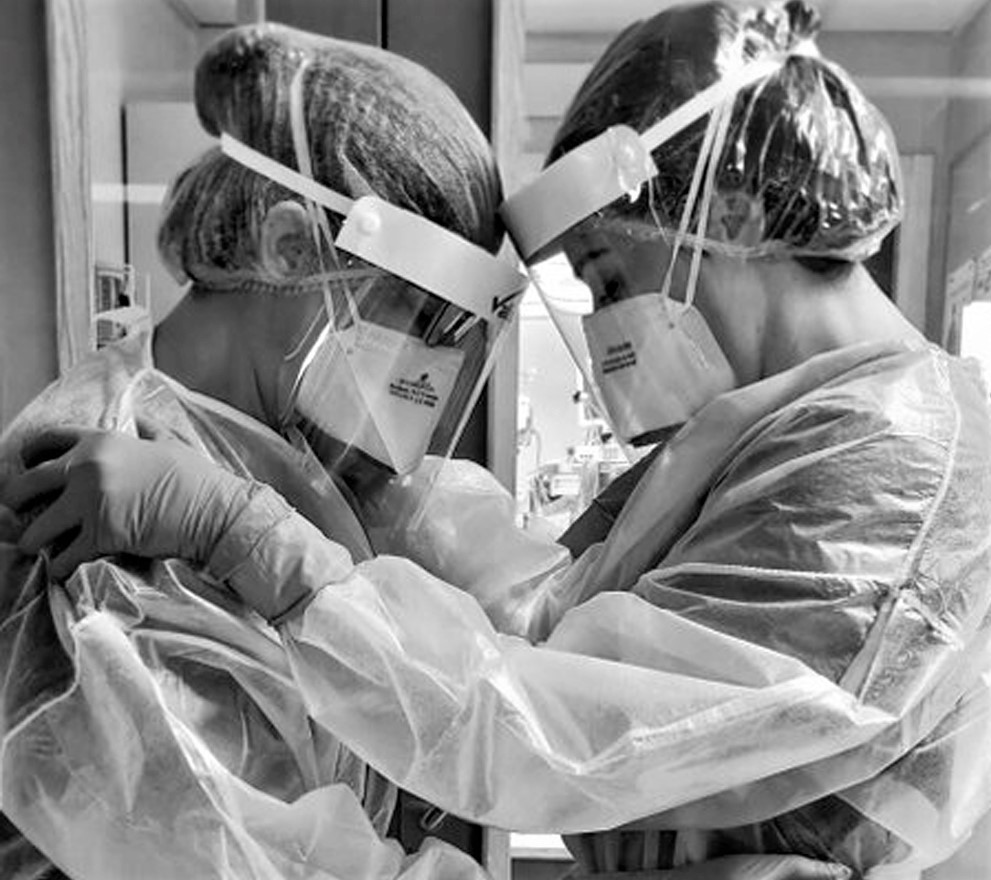 Nurses have been under incredible stress since the beginning of the pandemic, 18 months ago. (Twitter)
"There aren't enough to go around," Anne Fenwick, director of family health for Peel Region, said.
Throughout the pandemic, Fenwick has worn other hats; currently she is also one of the Region's public health emergency leads, responsible for chronic disease and injury prevention.
The shortage of nurses means less money is being spent by HBHC with no opportunities to hire more people. The program is fully funded by The Province, which authorized Regional Council to allocate resources from HBHC elsewhere to fill some of the gaps caused by the nursing shortage.
Council recently approved the reallocation of approximately $1 million from HBHC to six other Peel-based organizations doing work with young families.
Agencies were chosen based on higher demand for their programs, which due to pandemic-related factors has been far higher than their normal capacity, established by usual funding amounts. Each organization, thanks to the funding redirected from HBHC, will be able to serve about 23,000 more vulnerable children and families in Peel. These programs align with core principles of HBHC and provide similar supports to parents. Often, these organizations work closely with HBHC through referrals from PHNs.
BridgeWay Family Centre will receive $251,238; Caledon Parent-Child Centre will get $7,260; Dixie Bloor Neighbourhood Services, 33,500; Malton Neighbourhood Services, $66, 600; New Mom Project, $631,800; and Vita Centre will get $30,590.
The New Mom project was a recommendation by Ontario's Ministry of Children, Community and Social Services (MCCSS), and the program creates "Baby Bundles" (essential items for new parents like diapers and wipes) for families in need.
Before COVID-19, PHNs would dedicate their workday to delivering services to new families, assisting in the development of infants from birth to six years old. The program aims to provide better support to those suffering from health inequalities, mostly new immigrants, low income and racialized families.
There is an assessment of needs, development of a plan for the family and then they are connected with community resources to address each unique need.
When a baby is born, the family has the option to opt into the HBHC program, with PHNs working with families to offer consistent support to parents as they raise their child. These critical family visits provide additional care for each child and their parents, tailored to the specific circumstance, all done with a personalized touch.
"Our public health nurses (PHNs) are the key service providers with regard to assessing and determining what the family needs; could be medical needs, it could be social work needs," Fenwick said.
Over the pandemic the program has made telephone consultations with families in need, to continue providing some support. Fenwick says the program has relied heavily on outside organizations to assist the families where HBHC is unable to due to the dramatic loss of resources due to the redeployment of most staff.
"Efforts are always underway to be able to assess the current situation and COVID and where we can be able to reassign nurses to other positions," Fenwick said. "That's why we need to deal with COVID as our number one priority and the vaccination program right now."
Even if more nurses were provided to HBHC (unlikely due to the broader nursing shortage) not everyone would be able to become a PHN. On top of being highly skilled, these nurses need in-depth orientation to work effectively with vulnerable families.
Fenwick was hoping to have the PHNs back this September but the highly transmissible Delta variant created a fourth wave, leaving the program with its bare bones staff for the foreseeable future.
HBHC is very well received by new parents who are sometimes thrust into difficult situations.
"We all know that having a baby can be a life changing process for parents," Fenwick said. "I think right now during COVID, we know that situations are heightened with regard to potential loneliness, anxiety, stress, etc."
Staff are facing similar challenges, as many nurses have been working overtime without a break since March 2020. Now, one and half years later, some of the effects have been emerging; one of them being the poor mental health of frontline workers.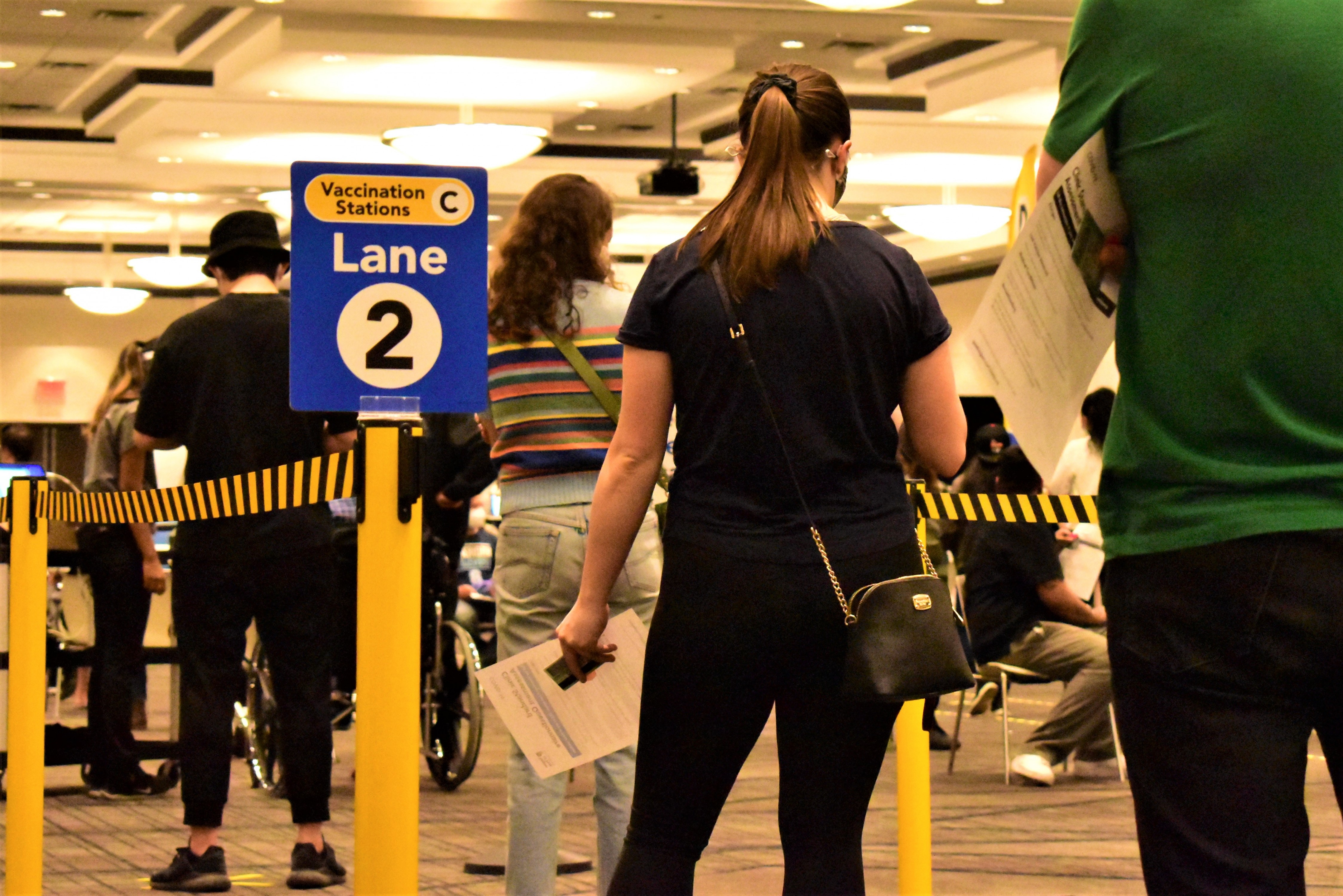 Many public health nurses were redeployed to mass vaccination clinics. (Isaac Callan-The Pointer)
Burnout syndrome is increasingly common among nurses and critical care physicians. A 2019 study by the Critical Care Services Ontario (CCSO) describes this as, "an occupational condition characterized by emotional exhaustion, depersonalization, and a low sense of personal accomplishment."
As lockdowns persisted and waves of patients young and old flooded into emergency rooms, nurses and doctors became increasingly overwhelmed. Without time to process deaths or offer personalized care and while increasingly overwhelmed by a sense of desperation, it left the already strained healthcare system even more stretched as beleaguered nurses started to leave the workforce.
In the first quarter of 2021, Statistics Canada reported the health care and social assistance sector experienced a larger year-over-year increase in job vacancies than any other industry. Total vacancies rose by 27,700 to 98,700 in all subsectors, led by hospitals, nursing specifically, and residential care facilities.
Vacancies for licensed practical nurse positions increased 94 percent from the beginning of 2020, while vacant registered and psychiatric nurse positions jumped 56.2 percent.
In Peel, ravaged particularly hard by the pandemic, the HBHC program became a desperate solution to redeploy nurses to other areas, such as the vaccine roll-out, so frontline healthcare nurses could remain in clinical settings.
This has had a ripple effect on many young families.
Programs like HBHC rely on PHNs to be a support for parents and create a personalized plan made for each home. The nurse shortage has forced the program to transfer funds elsewhere for similar service delivery, while telephone visits have often replaced more personal care.
PHNs have had to attend mass vaccination clinics and some have been deployed to contact tracing teams, which can also mentally affect these professionals who are taken out of settings they are trained for, no longer doing the type of work they pursued as a career.
At the height of wave three, there were a thousand positive cases each day in Peel, as PHNs had to call and attempt to link each positive resident to anyone else they might have come in contact with.
The overwhelming amount of calls and tracing that had to be done by these nurses who had not been trained for such work, took its toll, as many had little choice around what they were asked to do.
When vaccines became widely available, many of these nurses had to administer doses every day, with personal time curtailed and family vacations often put on hold.
Now, as nurses struggle across the various sectors they provide crucial work in, it's unclear what will happen in both clinical settings and in homes where PHNs have provided crucial support to young families.
The demand for the HBHC program in Peel is overwhelming, and the public health nurses who provide the personalized care will hopefully be back soon.
---
Email: [email protected]
Twitter: @taasha__15
---
COVID-19 is impacting all Canadians. At a time when vital public information is needed by everyone, The Pointer has taken down our paywall on all stories relating to the pandemic and those of public interest to ensure every resident of Brampton and Mississauga has access to the facts. For those who are able, we encourage you to consider a subscription. This will help us report on important public interest issues the community needs to know about now more than ever. You can register for a 30-day free trial HERE. Thereafter, The Pointer will charge $10 a month and you can cancel any time right on the website. Thank you
Submit a correction about this story