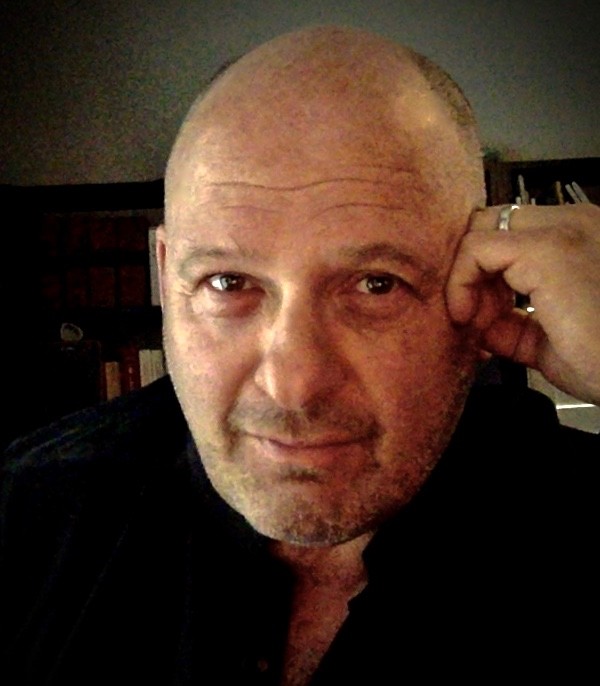 Feature image from Mark Davidson
Mark Davidson wants to fix Canada's deplorable environmental record & put the people of Mississauga—Malton ahead of politics 
The existing political system is incapable of tackling the enormity of climate change and its devastating impacts, Mark Davidson says.
The Green Party candidate in Mississauga—Malton believes the adversarial nature of modern politics drives a wedge between those on opposite sides of the aisle and prevents a coming together of the minds to find solutions to the complex issues created by our warming planet.
"I think there's potential in bringing people together and recognizing that everyone has an interest, all of us have an interest in funding these things," he says. Instead, opposing viewpoints get volleyed inside the House of Commons, hanging onto power overshadows our most pressing societal needs and discourse on the most critical issues we face gets watered down into adversarial bite-size talking points.
"It's reducing these issues to simplistic binaries. You're either for us, or you're against us; you're either good, or you're bad and I think that is one of the problems with the way the political system is set up," Davidson says.
Aside from the climate-change-denying People's Party of Canada, the main political players all agree that something needs to be done about our rapidly warming planet — what that means, and how Canada addresses the most important challenge humanity has ever faced, is up for debate.
The Conservative Party of Canada plans to cut emissions 30 percent by 2030 from 2005 levels — in line with the Paris Accord targets — through green tax credits, investments in electric vehicle technology, and carbon pricing for industrial emitters. The Liberal Party has gone beyond the Paris Agreement targets — despite not being able to reduce national CO2 emissions in six years of government — and vows to reduce emissions 40 to 45 percent by 2030 from 2005 levels through capping emissions from the oil and gas industry, and legally binding five-year carbon reduction milestones. The NDP has promised to cut emissions 50 percent by 2030 through a national carbon budget system.
The Green Party stand atop them all with a plan to slash emissions 60 percent from 2005 levels by 2030 with the goal of achieving net-zero as quickly as possible, and a plan to be net-negative — which would see Canada pulling more CO2 from the atmosphere than it is emitting — by 2050. Most major parties have a plan to achieve net-zero by 2050.
The Greens plan to end the extraction of all fossil fuels, cancel all new pipeline projects and oil exploration efforts, ban fracking, and end the leasing of government land for fossil fuel production, and end all subsidies to the oil and gas sector.
According to the Party platform this phasing out of oil and gas options would be fully achieved between 2030 and 2035.
Among the other bold, but uncosted, items in the Green platform: promises to ensure 100 percent of the country's electricity is generated from renewable sources by 2030, banning the sale of internal-combustion engine vehicles by 2030, while expanding infrastructure to support electric vehicles.
Green Party Leader Annamie Paul released the Party's ambitious, but uncosted, platform earlier this week.
(Photo from Green Party of Canada/Twitter)
During this transition, the platform states the government would "replace every high paying fossil fuel sector job with a high paying green sector job through wage insurance, retraining programs and early retirement plans."
With next to no costing in the Party platform and little explanation about how multi-billion-dollar industries will be suddenly transformed, Davidson realizes many of these transitions are difficult to comprehend.
"I think the one thing that makes the Greens a little bit different is the Greens are thinking outside the box," he says. "It's a shift in consciousness that needs to happen if we are going to change."
The Intergovernmental Panel on Climate Change (IPCC) has made it abundantly clear that the change needs to happen fast. In its most recent report, the international panel of climate scientists warned the 1.5 degrees threshold of warming, seen as the first domino that could trigger a cascading string of catastrophic impacts across the globe, including more frequent and punishing weather events, rising sea levels, rapid ocean acidification, drought, famine and devastating heatwaves—all of which will trigger a tidal wave of climate refugees and widespread economic crises—is coming sooner than expected. The report made it clear net-zero emissions must be the immediate priority for governments across the globe.
"Right now, we're all on the Titanic, the Titanic is sinking and let's not quibble about what music we're going to play or what food we're going to eat, let's plug the holes, let's save the ship," Davidson says.
While the platform remains uncosted, Davidson says the Green Party's plan could be the most successful on its economic merits alone.
"If you think climate mitigation and transitioning to a green economy is expensive now, wait 20 years," he says, pointing to a report from the Insurance Bureau of Canada that showed spending on climate change mitigation vastly outweighs the risk of not investing in these measures.
"We're either going to spend it now or we're going to spend it later. If your party is really serious about economic efficiency… and a healthy economy, you have no choice."
Davidson is contesting the riding long-held by Liberal Navdeep Bains, who is not running for re-election, replaced by Iqwinder Gaheer. The Liberals retained their seat in the 2019 election by capturing 57.5 percent of the vote, the most of any candidate in Mississauga. Waseem Ahmed is running for the NDP and Clyde Roach for the Conservatives. Roach has declined to be interviewed by The Pointer.
Davidson, a Mississauga resident and father of two, is a professor at Wilfrid Laurier University, teaching in the Law and Society program at the school's campus in Brantford. It was his preparation to teach a course on law and the environment that opened his eyes to Canada's abysmal record on not only reducing emissions, but in the lack of environmental protection across many of our key sectors. From protecting water, wetlands and conserving green space, to protecting biodiversity and endangered species, sustainable management of forests, Canada has largely failed to meet its own self-imposed targets and those set through other partnerships like the Convention on Biological Diversity.
"We are at the bottom of almost every list of environment-performance indicators in terms of air quality, level of emissions, emission controls, water quality. I mean you name it, Canada is one of the worst countries in the world. It's hard to believe," Davidson says.
Although well documented by scientists and environmental experts who for years have pushed back against the false notion that Canada is somehow an environmental leader—we are one of the worst per capita polluters in the world—the startling discovery opened his eyes to the crisis facing our planet.
It was teachings from the Buddhist faith that pushed him to do something about it.
"I see the suffering and I'm in a position to do something about it and I will do what I can," he says. "Frankly, I don't know everything I can do, because I've never been an MP and I've never run for office so I don't know what kind of resources I have available, but I know that I will be using those resources."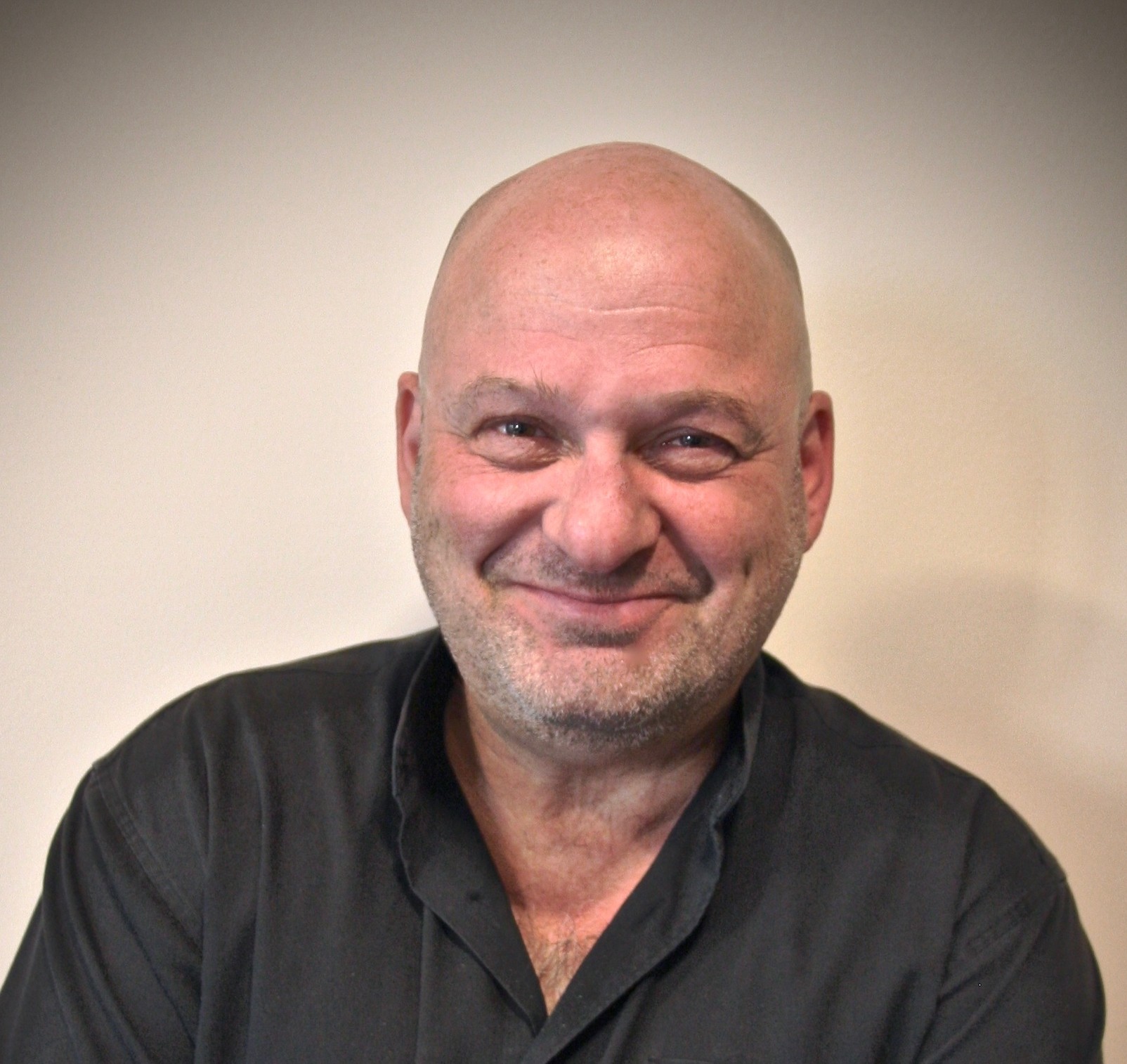 Mark Davidson
(Green Party of Canada)
In Mississauga—Malton, Davidson has been connecting with local community groups and advocacy organizations to get a better handle on what the community needs. From housing needs, to a lack of healthcare resources in Malton, he plans to not only advocate for these needs if elected as an MP, but create a channel through which community members can learn how to better grab the attention of government officials.
Similar to a professor holding "office hours" to meet with his students, Davidson vows to stay connected to his community in a similar way, leaving his schedule open to meet directly with those in need.
"I really care about people," he says. "I think it's really important that as an MP that I not only advocate for people, but also set things up in the community so that they are also advocating for themselves. The people that really need the support of all levels of government, they need to be organized, they need to learn the tools of being able to put pressure on government."
---
Email: [email protected]
Twitter: @JoeljWittnebel
---
COVID-19 is impacting all Canadians. At a time when vital public information is needed by everyone, The Pointer has taken down our paywall on all stories relating to the pandemic and those of public interest to ensure every resident of Brampton and Mississauga has access to the facts. For those who are able, we encourage you to consider a subscription. This will help us report on important public interest issues the community needs to know about now more than ever. You can register for a 30-day free trial HERE. Thereafter, The Pointer will charge $10 a month and you can cancel any time right on the website. Thank you
Submit a correction about this story