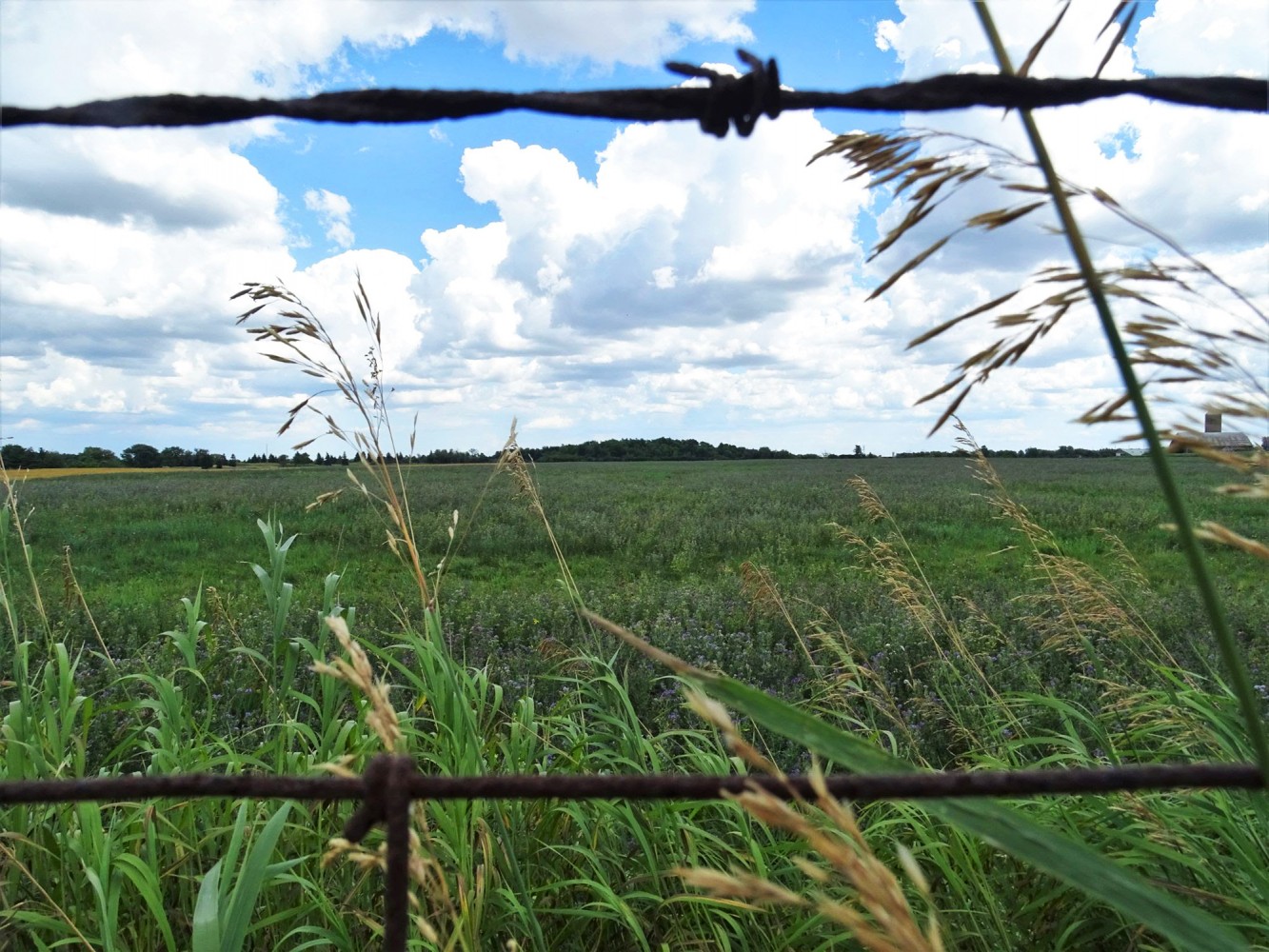 Feature image from Natasha O'Neill/The Pointer 
Highway 413 is a provincial plan that can be quashed or saved by the next federal government
If the Greater Toronto Area West Highway, or 413, is built, the major transportation corridor will have a generational impact on Peel region.
A decision on its future now lies in the hands of the federal government after a request from Environmental Defence and climate law group Ecojustice asked Ottawa to revisit the impact of the provincially approved 400-series highway, arguing the project would have sweeping consequences on everything from federally protected at-risk species to the health of ecologically vital lands that are also safeguarded from human activity.
The 2021 election will not only determine the next prime minister, it will likely decide the outcome of the 413 Highway, being aggressively pushed by Doug Ford and his majority PC government.
Climate change has been spoken about routinely on the campaign trail while leaders of each party explain how their platform will successfully mitigate the ongoing problem of carbon emissions, simultaneously creating more green jobs and economic growth.
All parties promise to boost transit projects and green transportation in general. But the New Democrats and Greens don't even mention the word "highway," in their platform while both the Conservative Party of Canada and the Liberal Party do — the Conservatives explain an all-weather road built in northern Canada will connect to the existing national highway. The Liberals mention the word in a paragraph about building a clean power grid, "Just as past Canadian governments invested in the national railway and highways...," the platform states.
That's it. No mention of the GTA West Highway project or what each party will do about it, if elected.
While recently visiting the riding of Mississauga—Malton, Liberal Leader Justin Trudeau was asked by The Pointer if he opposes the construction of Highway 413.
"Being a provincial matter, makes me very cautious about giving a direct answer. But I think Canadians can see the level to which we are committed to protection of our lands, and our coastal areas," Trudeau responded during the press conference.
While he did not offer his own position on the provincially-approved highway (which the previous Ontario Liberal government scrapped), Trudeau did reinforce his party's work on climate action.
"We are committed to doing the right thing, protecting the environment. And we will always stand up for that rigorous environmental approach," Trudeau told The Pointer.
Liberal Leader Justin Trudeau had a press conference in an airplane hangar in the riding of Mississauga— Malton.
(Natasha O'Neill/The Pointer)
The leader's general thoughts on the broader issue of smart land use were also expressed by Liberal candidate for the riding of Dufferin—Caledon, Lisa Post (the highway corridor would cut through her riding) but she went a step further. In an email to The Pointer, Post wrote, "We must think of better ways to move people in our riding, we must also always keep in mind the environmental impact of such decisions. We are in a climate crisis, and we must do everything possible to protect our green spaces from harm. Any proposed development must keep that factor in mind. As such, I cannot support the 413 in its current form."
An NDP spokesperson did not directly answer the same question when asked if the party supports or opposes the construction of the GTA West Highway.
"While tackling the climate crisis and creating good jobs, the NDP will double the investment in public transit projects across Canada, help municipalities fully electrify their fleets by 2030 and make fares more affordable, or even free, for Canadians," the Party spokesperson wrote in an email.
The spokesperson criticized Trudeau and the Conservatives for their "trend" of missing national carbon emissions targets.
The Green party referred The Pointer's question to Tim Grant, candidate for University—Rosedale in Toronto, who doubles as the Party's municipal affairs and transportation critic.
"Greens, federally and provincially, do not support the GTA West Highway. Such projects eat up farmland, facilitate urban sprawl, and surprisingly, worsen traffic congestion," Grant wrote in an email. "The money to build it would be better spent on better transit within the municipalities in Peel and Halton Regions."
The Pointer reached out to Green party candidate for Dufferin—Caldeon, Jenni Le Forestier, who has done a lot of the heavy lifting locally to defeat the 413 Highway plan, even publicly challenging Caledon council members such as Jennifer Innis and Mayor Allan Thompson who have pushed to build the controversial highway. She said in an email, "As I have done for the last 10 years, I will absolutely continue to advocate against the 413 highway. It is an environmental disaster. Yet another highway is unnecessary infrastructure that will create more car dependency."
Conservative candidate Kyle Seeback, who is seeking reelection in the riding, did not respond to questions, neither did Party Leader Erin O'Toole.
Mississauga Centre Liberal candidate Omar Alghabra also responded to questions on the issue at the Trudeau press conference in Malton, telling The Pointer, "The Minister of Environment, Jonathan Wilkinson, is conducting an Environmental Assessment Review of this project. So as we've committed to Canadians, we're showing a diligent and a rigorous environmental assessment process."
While the parties campaign nationally, a big issue for many Peel voters is the decision on the massive highway that would plow through the southern edge of the protected Greenbelt.
The Region is the fastest growing area in Ontario, and as it moves toward more than two-million residents in the next couple decades, how Peel manages its unrelenting growth is the big question around local climate action.
The Region of Peel and the City of Mississauga voted to oppose the route's construction, while Brampton and Caledon backed calls for Ottawa to step in to assess the plan, with the possibility of overriding the Province's authority with direction to scrap the entire project.
Travelling up from Milton, along Brampton's western edge and then curving east through Caledon across to Vaughan, the highway will rip through sensitive habitats and valuable agricultural lands, while spawning more sprawling suburban planning alongside.
Route for the GTA West Highway.
(Environmental Defence)
Regional and municipal targets to reduce greenhouse gas emissions (GHG) will be difficult to meet if a huge, 400-series highway promotes single-occupancy vehicle use and sprawling subdivision designs. Creating denser, more walkable communities inside Peel's boundary would be redundant if a highway is built promoting more vehicle traffic and detached homes, along with low density employment such as warehouses and big-box retail that are commonly built along large highway corridors.
It's the type of planning that characterized the '60s, '70s and '80s, before the transition to smart growth and sustainability started to take hold in local and provincial planning policy.
Peel is undergoing its municipal comprehensive review (MCR), a plan for the Region until 2050 mandated by the Ontario government. It has to lay out where and how the Region will accommodate future residents and jobs over the next few decades. Expected to grow to at least 2.2 million residents by that time, both Brampton and Mississauga will host close to 1 million residents each, and Caledon will be home to 300,000 people by 2041. The Region has outpaced the expected population growth for 2031 by five years, as newcomers continue to flood into the area.
Federal candidates and the major party platforms have failed to link smart growth with issues like climate change, economic productivity, job creation and mental health.
Land designated for agriculture doesn't just produce food, it also helps mitigate carbon pollution in the atmosphere. A study by Nature United explains how protection efforts for agricultural land in Canada can reduce emissions by 30 megatonnes by 2030.
Only 5 percent of the GHG emission reductions identified come from restoration efforts like tree planting programs or wetland restorations. It means while municipalities celebrate initiatives such as successful tree planting programs, any mitigating impact those trees have on the climate picture is completely erased by making poor land-use decisions that compromise Greenbelt spaces or destroy prime agricultural land.
When factoring the additional carbon released into the atmosphere from highway use and sprawling residential and commercial buildings that cause large levels of carbon emissions for heating and cooling, a project like the 413 is a death knell for our struggling planet.
Both Cities and the Region have ambitious carbon emission targets to hit; growing food locally, cutting out transportation emissions while reducing the residential and commercial carbon footprint could drastically reduce current emissions levels.
Iceland community garden in Mississauga is teaching residents to grow and harvest produce in their own backyard.
(Natasha O'Neill/The Pointer)
A recent Environmental Defence report shows how detrimental the highway could be. Modelling commissioned by Environmental Defence shows the route could cause 17.4-million tonnes of CO2 emissions by 2050. Even in a scenario where a federal target of 100 percent electric cars by 2050 is achieved, Environmental Defence still estimates the addition of the 413 Highway would lead to 13-million more tonnes of CO2 by the same year.
More CO2 in the atmosphere directly impacts the quality of air humans breathe. Health Canada estimates approximately 6,700 people already die prematurely each year due to air pollution. The World Health Organization estimates by the 2090s, more than two-billion people will be breathing polluted air beyond levels considered "safe". Green spaces not only sequester carbon and slow warming, they filter the already polluted air and reduce harmful carbon levels.
Along with clean oxygen to breathe, water is another life or death necessity for humans. As urban areas grow, populations add stress on local waterways that are vital to humans and plant and animal life.
For years, conservation authorities across Ontario have been ringing the alarm bell about the presence of chloride in local watersheds. Chloride is a compound found naturally in most water systems, occurring as sodium chloride, but elevated levels can be harmful to aquatic and human health.
While most of the Region gets its water from Lake Ontario, the streams, creeks and rivers collecting water from highways runoff into the lake.
The Toronto Region Conservation Authority (TRCA) and Credit Valley Conservation Authority (CVC) which cover Peel, are working with the Region and local municipalities to find solutions to abate this hazardous salt runoff.
Another highway through Peel will increase the amount of saline solution used on the Region's roads, and while it's better than solid salt it still increases the amount of sodium found in Lake Ontario.
Although high sodium levels are not immediately harmful to residents, it can have an adverse effect on the long-term health of some people.
"While sodium isn't toxic, more than 20 milligrams per litre of sodium in drinking water may affect people with hypertension or cardiovascular disease," Peel Region's website reads.
The construction of the highway would also lead to capacity being reached rather quickly, eliminating any congestion relief it is supposed to create. The concept known as induced demand will lead to more people using cars and will inevitably lead to higher GHG emissions.
Along with sprawling subdivisions, a 400-series highway would bring more warehouses, logistics operations and fulfillment centres, in between low-slung mega-retail big box stores. Throw in some spread out houses and, voilà, the worst of the 70s and 80s all over again: Few jobs, those created would be low-income, poor tax returns for all three levels of government, massive tracts of land eaten up and more environmental damage.
Single and semi-detached homes in the region have skyrocketed in price but the demand continues to pour in.
(Isaac Callan/The Pointer)
Perhaps the most damaging consequence of a new highway would be felt by the animal world. Dropping loads of asphalt along an environmentally sensitive area with species already endangered or threatened will knock out diverse ecosystems.
The Pointer previously published a piece on the species impacted by the highway's route using Ontario's Natural Heritage Information Centre which collects data on ecosystems and sightings of threatened or endangered species.
The 4-to-6-lane highway is expected to run approximately 59 kilometres connecting Halton and York regions running just north of the border between Brampton and Caledon.
The Pointer confirmed 29 species either listed as endangered, threatened or of special concern have been spotted along the highway's route in the last 6 months, 21 of them inside the areas where proposed interchanges could be built, transforming valuable habitat into a hub of automobile traffic and human activity.
This includes 6 species listed as endangered, 7 as threatened, and 8 species of concern. In many cases, the species are named on both provincial and federal government at-risk species lists, meaning their habitat is usually protected under government legislation. While species of concern don't receive such protection, they are closely monitored due to their vulnerability to potentially becoming threatened or endangered.
Many species spotted along the route of the 413 are endangered or threatened to become extinct.
(Joel Wittnebel/The Pointer)
The decision on the 413 will create a trickle-down effect in the Region of Peel. Whether it will mean denser, greener and cleaner communities, or more vehicles and residential sprawl, depends on the decision by the next federal government. And it's the voters that get to choose who that will be.
The stakes for the future of Peel have never been higher.
---
Email: [email protected]
Twitter: @taasha__15
---
COVID-19 is impacting all Canadians. At a time when vital public information is needed by everyone, The Pointer has taken down our paywall on all stories relating to the pandemic and those of public interest to ensure every resident of Brampton and Mississauga has access to the facts. For those who are able, we encourage you to consider a subscription. This will help us report on important public interest issues the community needs to know about now more than ever. You can register for a 30-day free trial HERE. Thereafter, The Pointer will charge $10 a month and you can cancel any time right on the website. Thank you
Submit a correction about this story