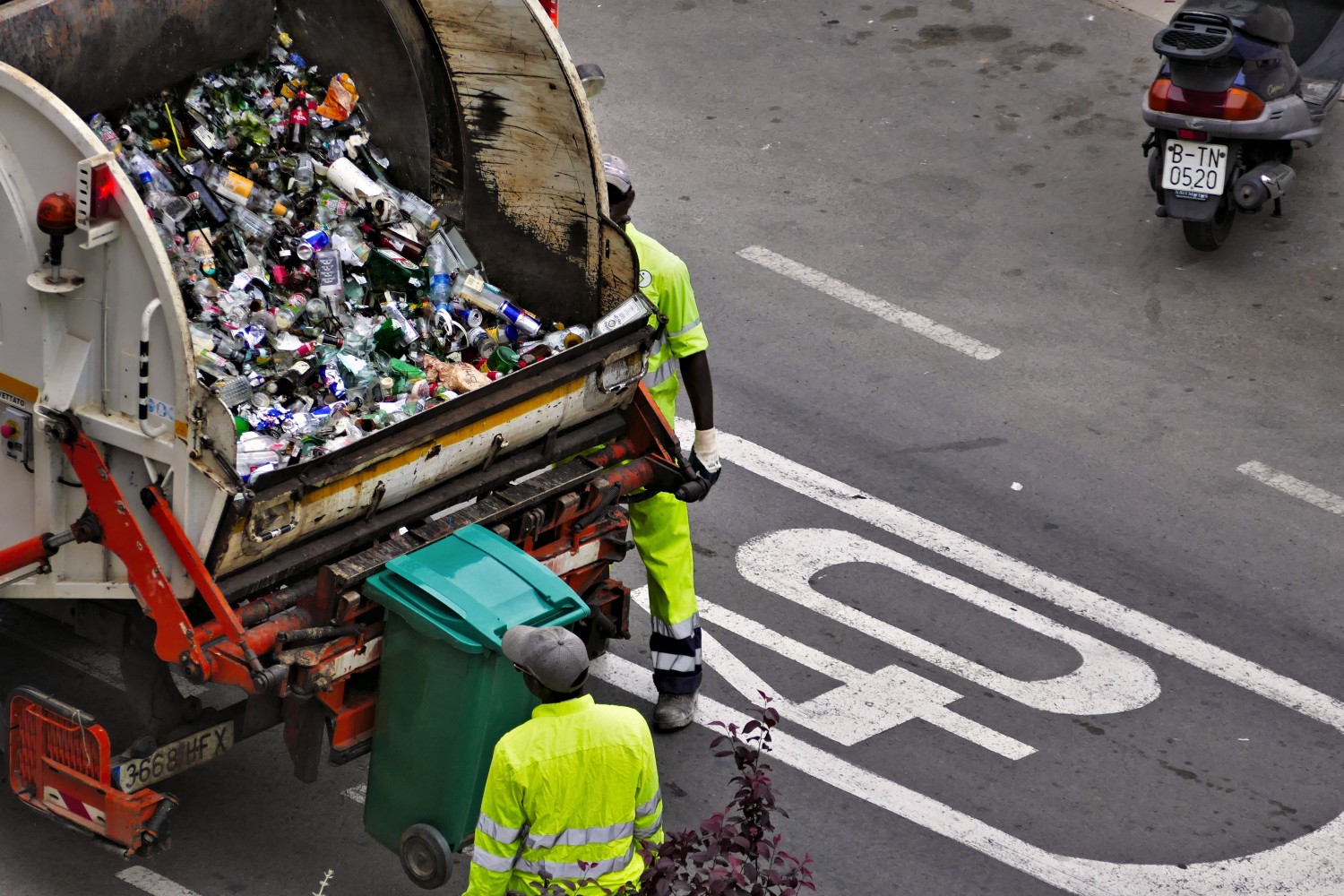 Feature photo from Zibik & Unsplashed
Region takes steps to build $124M waste facility crucial to meet climate targets 
The global warming potential of methane gas is approximately 25 times more potent than carbon dioxide, making it a key target for countries looking to achieve wide scale greenhouse gas reduction targets.
In Canada, 20 percent of natural methane emissions come from landfills. It means finding ways to reduce waste from ending up in these mammoth fields of rotting trash and consumer goods is a key piece of any climate change strategy. Across the globe, municipalities are rethinking the way they handle waste disposal.
Rapidly changing urban planning and new technologies create more awareness of how waste can be reduced, repurposed or turned into something else — like energy.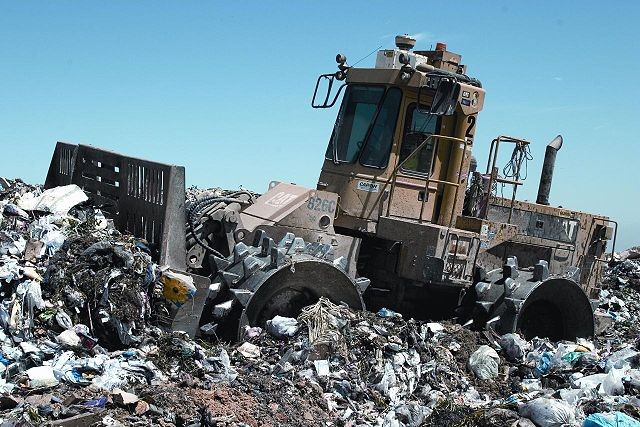 Landfills are a significant contributor of natural methane gas, a greenhouse gas, in the atmosphere. (Photo from Ropable - Wikimedia Commons)
In the Region of Peel this innovation comes in the form of an organic waste processing plant that will turn organic green-bin waste into natural gas through a process called anaerobic digestion.
Currently, when the Region collects green bins the organic waste they hold ends up at the Emerald Energy from Waste facility in Mississauga where it is burned to create thermal energy. The process uses huge incinerators that burn waste to produce steam, electricity and ash. As a result of Peel's quickly growing population, the amount of waste this facility receives has been steadily increasing every year.
In 2017, the Region gave Emerald 3,449 tonnes of waste, a number that surged to 11,632 tonnes in 2019 and 10,179 in 2020 (the reduction last year could be related to impacts of the pandemic). This is above the 10,000-tonne threshold set out in the agreement with Emerald. With the expected population growth in coming years, this is only expected to increase.
Emerald was approved to expand their operations to add an additional 30,000 tonnes of capacity to their system. (Slide deck from Emerald presentation May 20)
To deal with this growing amount of waste, Regional Council approved the Peel Renewable Natural Gas Centre (Anaerobic Digestion Facility) in 2017. It will be located at 125 Orenda Road in Brampton. Not only will the facility help Peel meet greenhouse gas reduction targets set by the Province, it will also allow for the expansion of the green bin program to include diapers and pet waste.
With the region getting set to choose a preferred company to design, construct and operate the facility, Peel hopes it will come online as early as 2024/2025. It's estimated that it will cost the region approximately $124 million to build, and $6 million annually to operate. These figures do not include any offset costs that could be earned by selling the natural gas back to the grid. Currently, an agreement with Enbridge will see an injection facility – where the gas can be inserted directly into the existing natural gas pipelines – constructed on the site.
Regional staff have received technical and financial proposals from the companies that responded to the Request For Proposals. The Region would not provide any details about the companies bidding on the project.
"The Region does not publicly release information on ongoing procurements, a report on the procurement process will be presented to Regional Council in July," said Norman Lee, director of waste management.
This anaerobic digestion plant will provide the Region with 90,000 tonnes per year of organic waste processing capacity, which is enough to accommodate expected population growth and the green bin program expansion.
This site will only be responsible for receiving and processing the organic waste, not transferring; to reduce the number of trucks arriving each day. On the same plot of land there will be a renewable natural gas (RNG) injection site which will be owned by Enbridge Gas Inc.
Enbridge will design, construct, operate and maintain an Enbridge-owned RNG injection station. They will distribute gases to the RNG grid where the Region will still own and decide what to do with the gas. The Region could transport and sell natural gas to other municipalities or keep it and distribute it to fuel its properties. City staff at this time do not have a preferred use for the RNGs.
The procurement of a plan will give most of the responsibility to the company awarded the project. (Graphic from Region of Peel)
This facility will replace the Region's existing organics compost system which is nearing the end of its life-cycle. This technology is also more advanced and will be able to remove more contaminants from organic material collected by the green bin system. The expansion of green bins includes processing diapers and pet waste, but not yard waste.
To understand the process and the environmental effects of the new plant, The Pointer reached out to Charles Jia, a professor of chemical engineering and applied chemistry at the University of Toronto.
He explained that anaerobic digestion is the process of breaking down organic matter without oxygen to create biogas. About half of biogas is methane, which is the largest component of natural gas, the other half is carbon dioxide.
If the organics contain only what the facility can process, all residue from the waste will be fertilizer. If toxins such as metal or batteries make their way into the digestion this will contaminate what could otherwise be used as fertilizer, sending it to a landfill instead. It is very important to convey this message to residents as the collection of green bins will be the main way waste will be delivered to the new facility.
Currently, the Region is using thermal energy, which burns organic materials. Burning food waste takes a lot of energy, especially because of the high quantity of water within the products. Breaking down organic waste in a digestion facility is more fuel efficient because it can create natural gas, whereas incinerators need to dry products out to create steam energy.
"I think this is one step forward and there's a lot of benefits," said Jia.
Benefits of an anaerobic process include keeping waste away from landfills and not shipping waste far away from the collection areas, meaning less trucks are spewing GHGs into the atmosphere while hauling waste to be processed elsewhere. Another important factor Jia notes, is if you break down organics with oxygen, carbon dioxide is emitted first and goes back into the atmosphere. The anaerobic digestion will create methane first instead, which can be harnessed and reused.
The project will go a long way to helping Peel hit provincial and municipal environmental targets. The first is Peel's target of 75 percent of waste diverted from landfills by 2034. Reducing, reusing and recycling organic matter through this processing centre will not only divert 5 percent of waste that would typically go to the landfill, but will also be used to create RNG. In 2018, the last year for which data is available, the Region was hovering at about a 50 percent diversion rate.
With the addition of the pet waste and diapers it will divert 25,000 tonnes annually away from the landfill. Another target of 70 percent is set out in the Province's Food and Organic Waste Policy Statement. The Region will be closer to hitting this target with the new facility.
The report for the facility states, "the Anaerobic Digestion Facility will be one of the most impactful projects" for the Region in reducing its greenhouse gas (GHG) emissions. At full capacity the facility will produce 215,000 gigajoules of energy per year. This amount of energy can be used to heat over 2,500 homes a year.
The timeline above shows the new facility will be completed around late 2024 or early 2025. (Graphic from Region of Peel)
Since the Region provides the collection of green bins, there is a risk residents add waste that cannot be processed by the plant. The agreement between Project Co. and the Region will allow the relaxation of certain collection standards, compliance by residents and guarantees, if the organics are delivered with other substances, such as yard waste.
---
Email: [email protected]
Twitter: taasha__15
---
COVID-19 is impacting all Canadians. At a time when vital public information is needed by everyone, The Pointer has taken down our paywall on all stories relating to the pandemic and those of public interest to ensure every resident of Brampton and Mississauga has access to the facts. For those who are able, we encourage you to consider a subscription. This will help us report on important public interest issues the community needs to know about now more than ever. You can register for a 30-day free trial HERE. Thereafter, The Pointer will charge $10 a month and you can cancel any time right on the website. Thank you.
Submit a correction about this story