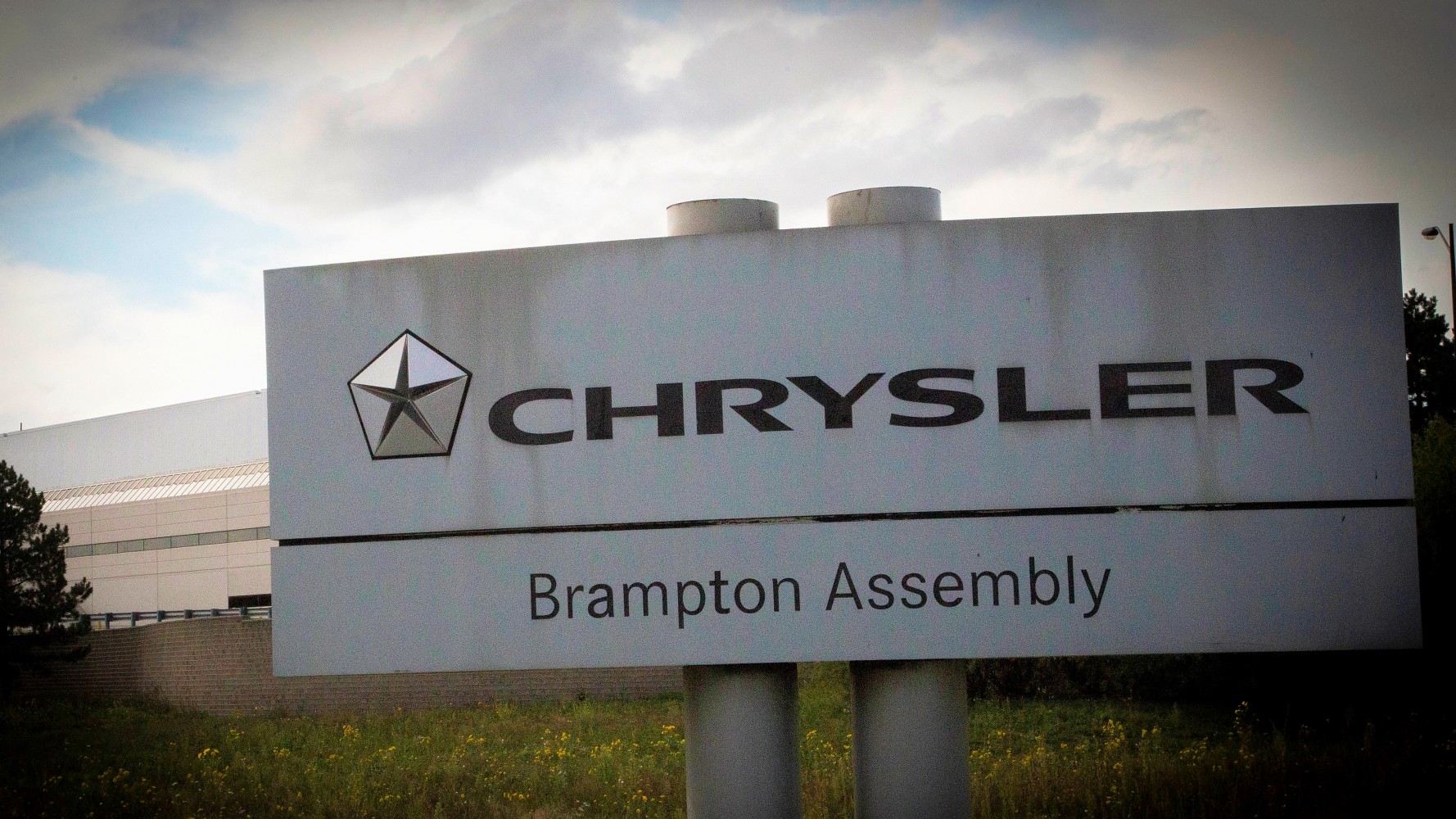 The Pointer file photos/Fiat Chrysler/Unifor
With a new owner Brampton's Fiat Chrysler plant faces an uncertain future
Most of the talk these days revolves around immunization: did or didn't you get a vaccine, if so, which one, and when might you get that second shot.
But in today's ever-changing auto industry, immunization has a different meaning.
Companies have to rid themselves of complacency and continuously hit the refresh button.
That means injecting the firm with just the right dose of technological change to meet the demands of a stratified customer base.
The last time the auto sector was this combustible, engineers created a gas-slurping engine that drove pistons and rotated a crankshaft and helped create the modern-day motor car. This ended the horse and buggy era almost overnight.
When Henry Ford doubled-down by embracing economy of scale (driving down the per-unit price of an item by upping the overall output) his famed Ford assembly line made the famed Model T, the everyman car. This literally put the entire North America market in motion.
This model of mass production, also fired up an entire planet, leading to the corporate gigantism of the 20th century.
Companies, not governments, could dictate policy and establish the economic order.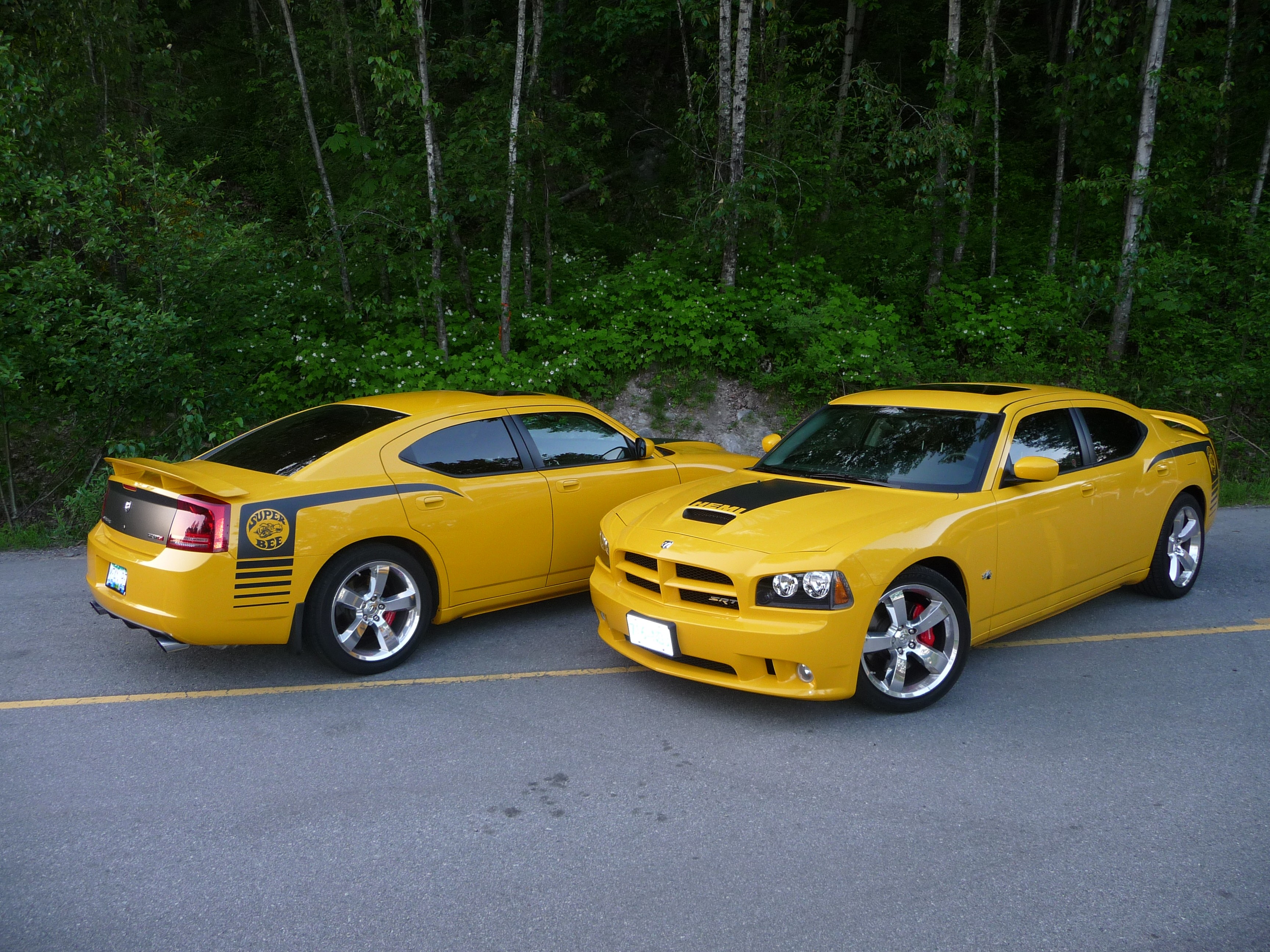 Dodge Chargers are still manufactured in Brampton
The Big Three automakers, Ford, General Motors and Chrysler, aided and abetted by a post-war baby boom, dined off the expansion of our taxpayer-funded road system which fed their cars right into the driveways of the suburbanites populating new cities like Mississauga and Brampton.
The driveway, garage, and single-family sedan became urban icons, symbols of success.
The Big Three were given carte blanche to go forth and multiply their profit margins. Car towns like Windsor, Oshawa, St. Thomas and Brampton popped up all over Southern Ontario, and unionized "jobs for life" helped create a burgeoning middle class.
But in the belly of these gas-guzzling beasts, was an evil by-product: exhaust fumes. This created greenhouse gases (GhG), and carbon dioxide (C02). Over time, said scientists, this led to climate change and the ongoing ruination of our ecosystem.
It took 250 years to burn the first half-trillion tons of carbon, but the modern world was now capable of following suit in a mere four decades. The United Nations' Intergovernmental Panel on Climate Change (IPCC) says the earth is heating up at such an alarming rate, climate change is producing massive ice melts (flooding) and red-hot temperatures (out-of-control forest fires the size of small European countries). The world can't keep up with the costs, or the loss of life.
The combustible engine that initially got us moving, was now having the opposite affect: it stymied growth, making life worse off for future generations.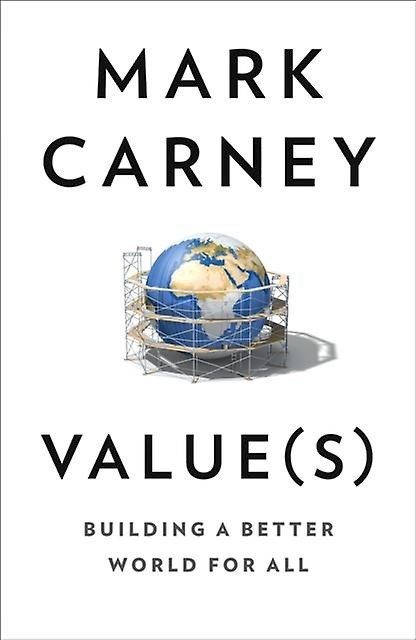 Those statistics and this cryptic conclusion was lifted straight from the pages of Value(s): Building a Better World For All, written by Mark Carney, the former governor of the Bank of Canada and England. He now works for Toronto-based Brookfield Asset Management, a selective investor in companies with a green bent. He is also the UN Special Envoy for Climate Action and Finance for the COP26 Summit in Glasgow, set for November 1-12. This will bring together parties interested in accelerating action toward the goals stated in the Paris Agreement and the UN Framework Convention on Climate Change.
Carney writes the financial world should be eager to go all-in on the "green industrial revolution." Firms that invest in projects like the Alberta oil sands, will end up stranding their assets, because money is moving toward the transition to "net zero," a carbon-free world.
"Climate change is the tragedy of the horizon," he added.
The current money markets are pricing out this transition, and a new financial system is being built.
When the green movement started to become mainstream, and Wall Street and Bay St. readied to get onboard, the giant carmakers had already taken notice, and plotted out their next steps.
Elon Musk and his Tesla product line of electric vehicles is a rock star on the world indices. His net worth of nearly $175 billion (US) is all the proof necessary that renewable energy is revolutionizing the manufacturing sector, and taking the money markets by storm.
Carney said simply, companies that "fail to adjust… fail to exist."
Which brings us to a screeching halt in front of the giant Chrysler assembly plant on Williams Parkway in Brampton. The sign says Chrysler, but in mid-January, FCA (Fiat Chrysler Automobiles) and PSA Groupe (a French multinational automotive manufacturing company which produces automobiles and motorcycles under the Peugeot, Citroën, DS, Opel and Vauxhall brands) merged to create Stellantis – the fourth largest automaker in the world.
This plant is still one of the largest employers in Peel region, with 3,500-plus full-time unionized workers, mostly members of Unifor. The plant floor is nearly 3-million-square-feet, and produces a unique but aging line of product: Chrysler 300, and two of the world's most famous gas-guzzling "muscle cars", the Dodge Charger and Challenger.
The plant has been at the Bramalea site since the 1980s – built by American Motors (AMC), then purchased by Chrysler.
In many ways, it sits as a symbol of the past, when big sedans ruled the roadways. If Carney's theorem is to be believed, then the assembly line's purpose is as outdated as the cars it produces.
Which puts in peril not only the workers who fill the two shifts, but also a city and region which is dependent upon it for offering good paying union jobs to its workers. It is also an attractive piece in the business portfolio. The ancillary businesses that feed off the plant, is another big plus.
The merger means the famous Chrysler sign that sits in front of the plant, might soon get replaced. Stellantis headquarters is located in Amsterdam.
If the plant is a reminder of the Big Three's dominance in car-production, it's also very much of an outlier – producing nostalgia products that threaten to age-out as quickly as the customer base who purchase them. The plant needs upgrades, and its retro vibe is a reminder of a bygone era. If nostalgia car lines have a shorter shelf life, it doesn't bode well for the future of the plant, or the thousands still employed there.
Changing demographics have created different customer preferences, and the majority of today's car buyers want SUVs not sedans. The move away from gas guzzlers to hybrids and electric vehicles (EV) is ongoing, and the inevitability of all this is clear to anyone who has even a cursory understanding of the car business or the societal changes now taking place worldwide.
Technology and innovation have never let nostalgia stand in their way. People like Musk are powered by hundreds of thousands of years of human evolution. We don't stand still. And we certainly don't move backward.
U.S. president Joe Biden has said his government will fill all future government vehicle fleets with EVs. And Connor Teskey, CEO of Brookfield, said the president's ambitious goal of fully greening U.S. power grids by 2035, will get a boost by a growing investment drive in clean energy. He told Bloomberg News, "Is it achievable or not? Nobody has a crystal ball, but we wouldn't bet against technology and we wouldn't bet against the capital that's flowing into the sector."
The picture is clear: cars our parents and grandparents owned and loved, won't cut muster in a new world order, so the move to cut back on emissions is being joined by companies and investors looking to the future.
Something else is profoundly impacting carmakers: consolidation.
Firms finding themselves a half-step behind innovators, realize they can quicken the pace to change by joining with others that have already made that leap. This need to constantly refresh is what drove the FCA-PCA merger.
Sitting under the FCA umbrella are Chrysler, Dodge, Jeep, Ram, Fiat, Alfa Romeo, Lancia, and Maserati, while Citroën, DS, Opel, Peugeot, and Vauxhall, carry the PSA colours. Marrying these historic lines will be a massive and complex undertaking, and it's unclear how this will impact different players.
Merger talks heated up in 2019, cooled during COVID, before the news became official on January 15th. The catalyst was creating economy of scale, to help reduce the research and development costs when creating new products. This meant pushing forward the production of more e-vehicles. Carlos Tavares, the former CEO of FCA, said the new company will create "highly effective" sibling cars and give brands the opportunity to rebound and grow.
Just how Brampton's piece fits into this puzzle, remains a mystery, but one Canadian journalist who knows the industry intimately, suspects there are pieces to drop before the full picture emerges.
Alisa Priddle is a Sault Ste. Marie native and Carleton University graduate who now lives in Windsor and works as editor in the Detroit office of MotorTrend magazine. She wrote extensively on the car sector during her long newspaper career. She was unafraid to give her blunt assessment of how the deal will impact all involved.
"There will be repercussions," she warned on the MotorTrend site. "Stellantis will start life with seven FCA brands and another four from PSA. That seems unmanageable. Every merger creates duplication and results in the death of products, brands, positions, plants, and plans."
She predicted, "Jeep and Ram are the profitable powerhouses and, quite frankly, the reason the automaker was an attractive dance partner in the first place. Jeep will only grow in stature with a greater international presence. Ram will remain mostly centered on the North American market but could increase its market reach, especially with commercial vehicles."
Her conclusion came with a warning: "It is the oldest, truly heritage brands that are most vulnerable: Chrysler and Dodge."
The proverbial rubber will hit the road at the factory level, and no employee at the Williams Parkway plant has felt the sting of these tumultuous times like Danny Price, president of Unifor Local 1285.
Only three days after he was voted in as union head, COVID-19 was wreaking havoc with Ontario's healthcare system, and all non-essential industries were closed, including FCA. He helped his membership stickhandle through two, three-week layoffs. He was also involved in negotiations to secure a new three-year contract for workers. He and his team helped to negotiate and install strict COVID rules and restrictions, once the production floor was re-opened. The mask-wearing, testing, and social distancing rules have kept infections to a few isolated cases. This year, the scrutiny continues, while vaccinations are being left to workers. Price is happy to say he's had his shot, like most others at the giant facility, and the response to the pandemic has been, on the whole, inspiring.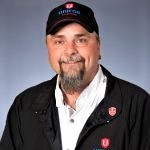 Danny Price wonders if muscle cars could go electric
He said the COVID shutdowns were difficult but understandable. But his hope that fluidity would return to the shop floor in 2021, never happened. In early January, another world-wide issue hit the auto industry. A global microchip and semiconductor shortage made it next to impossible to produce new vehicles. Cars sat. Work lines stalled. Again, the Williams Parkway plant was put through two, three-week shutdowns.
Price is unsparing in his criticism of this man-made event, saying "it still boggles my mind that people in the industry didn't see it coming."
The semiconductor chip shortage is expected to cost the global auto industry upward of $110 billion (US) this year.
This also happened just as the FCA-PSA merger was being finalized.
A weary Price told The Pointer, "there is just so much to worry about all the time in the automobile industry. This past year and now this year have been doubly tough."
Price is reluctant to respond to the broader issue of the merger because of its scope, and international implications. But he told The Pointer he is wary of consolidation, because in the end, it usually results in people losing jobs. He counters by painting an optimistic picture of the muscle-car market ("it has never been better!") and said if it wasn't for COVID or the chip shortage, the Brampton plant would have been a-buzz with activity in 2020 and into 2021. "We're still paying the bills for Stellantis, and we remain in a good position in the market," Price said.
Sales figures paint a less optimistic picture. As of the start of May, the number of Dodges sold in the U.S. was down 28 percent compared to a year ago. Chrysler, meanwhile, was up 33 percent. The data, which illustrate consumer patterns, suggest Brampton's product lines are in trouble.
The website Good Car Bad Car places Dodge at the very bottom of all lines in its latest "Brand Analysis".
Sales of the Chrysler 300 in the U.S. were down in the first quarter this year compared to the same period in 2020, and overall numbers are lagging far behind its competitors. There were 5,393 units sold, compared to Honda's offering in the large sedan-class, the Accord, which saw 46,591 units sold in the fourth quarter this year.
The two other models made in Brampton, the Dodge Charger and Challenger, have been resilient, with the former accounting for 19,740 units sold in the U.S. during the first quarter this year and the latter ringing up sales of 15,097 cars.
But are these niche muscle cars of the past part of the newly merged company's plan for the future?
The firm has 29 electrified vehicles on the market, and right now, none are being produced in Brampton. The company's goal is to produce "one electrified model for every newly launched global model." It targets 2025 to reach this goal.
Mike Manley, former CEO of FCA, will head up operations on this side of the Atlantic, and said the merger will save the two companies $6.1 billion – 80 percent taking place in the next few years. Whether that means savings by contraction isn't clear, so it's difficult to know how vulnerable the Brampton plant might be.
The Chrysler portion of FCA has been in economic turmoil since 2008-09, when the automaker filed for bankruptcy and received massive bailouts from governments on both sides of the 49th parallel. Before the merger, FCA laid out a long-term game plan for success, and was pumping billions into its car plants in Michigan to re-tool them for the production of EVs. Over a billion of that money also made its way cross-border to Windsor's assembly plant, which is still in lockdown due to the chip shortage. A tiny $50 million was directed at the Brampton plant, and none of it went to re-tooling for production of EVs.
Price admits he is constantly fielding questions about COVID, the chip shortage, but mostly about how the entire industry is moving in lock-step towards EV production.
Why is the Brampton plant a non-player?
Can we expect a re-tooling in the future?
Good questions, but Price doesn't have an answer, to his membership, or The Pointer.
Neither does his national executive, or the federal or provincial governments, who should be on the lookout for any major employer which might be vulnerable to eventual shutdowns. The closing of the historic Oshawa GM plant reverberated through the city and much of Ontario, by far Canada's largest automobile producer.
Can Brampton handle 3,500 jobs being lost, on top of the elimination of secondary employment in automotive production?
Price said macro discussions are "above my pay grade" but knows that when FCA was in charge, most of the investments were going to Michigan-based assembly plants. Ford and GM are also directing billions in upgrades, and the Ford assembly plant in Oakville announced last year it was getting investment from the Ontario government to assist in its move to EV production.
Price admits talk on the shop floor is a bit darker these days when it comes to future prospects, and why the Brampton plant almost seems to inhabit outlier status.
He remains bullish on the products being produced on Williams Parkway, and it continues to out-produce other lines in Windsor. Still, the clock is ticking, and the green industrial revolution is already driving agendas. Price said, "now that the ink has dried on our new contract, and the merger is done, I'd like to see some clarity on the future [of the Brampton plant]."
The nostalgia vibe that drives the customer base for Dodge Chargers and Challengers, remains its biggest strength, and its most obvious weakness. These "niche products" were popular with a boomer demographic in the 1970s and '80s, who are now being aged-out of existence. Will this shorten or end the shelf life of both models in the near future?
Price simply said, "I'd just like to thank the great God of Muscle Cars for our success."
Both Unifor's national president Jerry Dias and his local equivalent Price, have said in the past products produced at the Brampton plant have been "a licence to print money" for FCA.
It seems any license that depends on combustible energy has an expiry date.
Is the move to EVs as inevitable and unstoppable, as Carney contends?
He noted that economies proven to be too "managed" tend to be hostile to innovation, while "market-driven" ones thrive. This is the argument used against the Big Three automakers who, for decades, churned out unimaginative products, with serious system failures, and then – in the 1980s and beyond – freaked when confronted by products made by new foreign players. They now face a new breed of tech-savvy innovators, and the Musks of the world are emboldened by investment money that loves a new, new thing.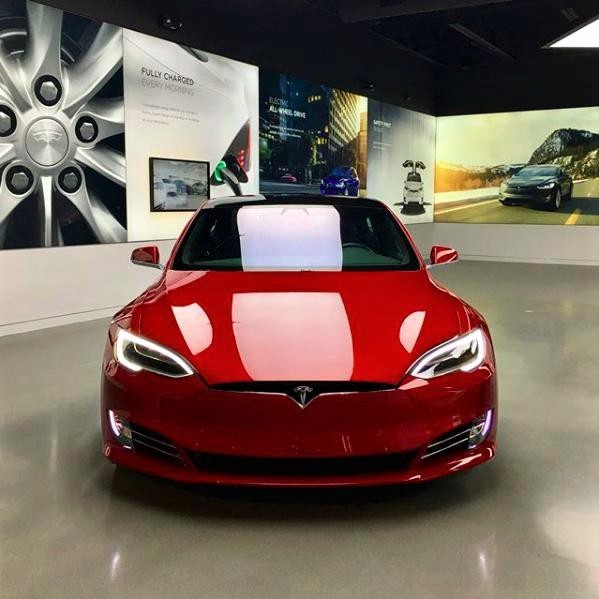 Tesla has quickened the pace for traditional automakers entering the EV market
Carney said companies have to build products that are "bridges to the future, not the past." The Challenger and Charger seem prime examples.
The drive to innovative, is not yet a perfect science, and EVs are still costly, and a nation-wide infrastructure system (charging stations) has to be built to accommodate them. This upgrade is also part of President Joe Biden's master plan for the U.S.
Right now, sales of legacy models like Charger and Challenger remain strong, Price said, then added, "if it wasn't for COVID or the chip shortage, our plant would be in an even stronger position, with plenty of work orders to fill."
The Brampton plant has shed its skin numerous times, moving from new owners to new lines, and the results have been decidedly mixed. Price admits it needs some sprucing up, and hopes the merger might bring some much-needed investment.
There is no vaccine to prevent car lines from losing their appeal in the marketplace. Most get sick, then die off. The scrapyard for outmoded models is filled with millions of clunky sedans.
The disrupters like Musk are not going away, and in fact, they are getting richer and more powerful by the day as investment sharpies put their money in innovative, future concepts.
It's cute but unfair to say that cars being produced at the Williams Parkway plant are driving the wrong way on a one-way street.
They are still selling well, and keeping over 3,500 people in good-paying jobs. But all muscles atrophy over time, and that includes their car equivalents.
Right now, and like everyone, Price said he is suffering COVID fatigue, chip fatigue, and remains in a constant state of worry about where the present and future car markets are headed.
Does the Brampton plant have a future?
Will billions get poured into it so it can re-tool for new EV product lines?
Maybe the new executives at Stellantis have it all figured out.
Maybe, as Price proposes, their engineers can devise "an electrified powertrain that could be incorporated into our vehicles."
This alone might propel the muscle-car model into the future, where it can finally shuck off its uglier handle, "gas guzzler!"
Price simply wants to see some short-term and long-term stability at the Williams Parkway plant, that has been home to thousands of workers over multiple decades.
He remains optimistic that the plant's favoured location in the GTA, its history of pumping out popular and well-made products, and its eagerness to get into the game when it comes to re-tooling for a cleaner and greener future in car making, will help it emerge as a winner when the dust is finally settled on the recent giant merger.
In these difficult COVID times, most people know that immunization will save them from the virus. They won't get sick or die.
It's trickier when companies have to immunize themselves so they can compete in the future. There will be winners and losers. Consolidation is a harsh mistress.
The new Stellantis group has plenty of bona fides when it comes to EV innovation. Whether they invest any of it in an old Chrysler plant that produces old models, is unknown at the moment.
The guess here is that in the coming months Stellantis executives on both sides of the ocean will answer that question. The arguments for or against promise to be as combustible as a muscle car engine.
---
---
COVID-19 is impacting all Canadians. At a time when vital public information is needed by everyone, The Pointer has taken down our paywall on all stories relating to the pandemic and those of public interest to ensure every resident of Brampton and Mississauga has access to the facts. For those who are able, we encourage you to consider a subscription. This will help us report on important public interest issues the community needs to know about now more than ever. You can register for a 30-day free trial HERE. Thereafter, The Pointer will charge $10 a month and you can cancel any time right on the website. Thank you.
Submit a correction about this story