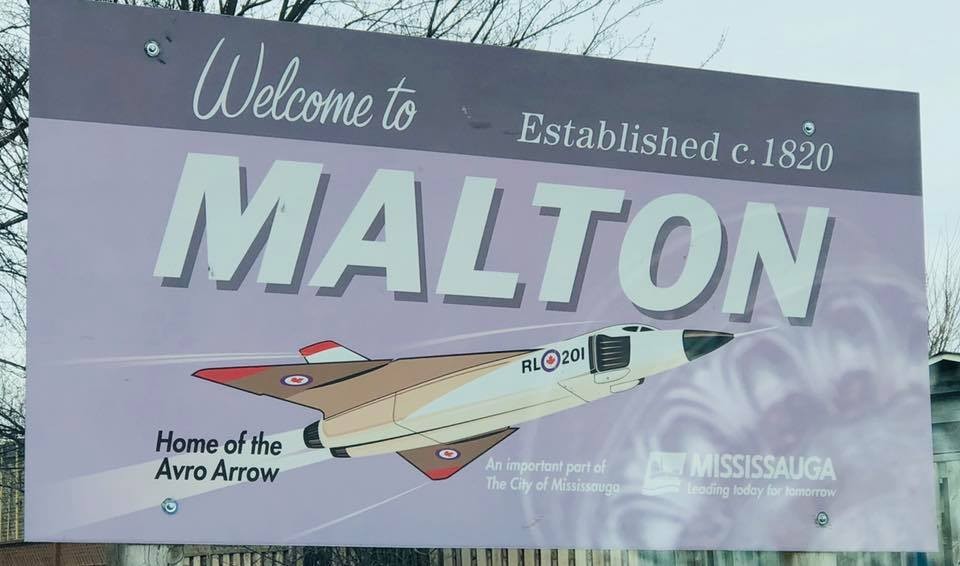 Photos from The Pointer files/City of Mississauga/Ontario Science Table/Carolyn Parrish-Twitter//
Ford's latest waffle on paid sick days hits areas like Malton hardest
The fractures and cracks in Brampton that prompted Doug Ford to call the city 'broken' mid-pandemic have also spread beyond the imaginary municipal border into neighbouring Malton, one of the hardest hit communities in Ontario.
It's an isolated area of Mississauga, cut off by Pearson International Airport, where almost 100,000 people live in its Ward 5 confines. Malton has the city's highest COVID positivity-rate postal codes and many of its manufacturing and distribution centres clustered around the massive transportation hub, which is the second-largest employment area in Canada, after downtown Toronto.
Its shared economic, demographic and geographic picture, makes Malton similar to many parts of neighbouring Brampton, to the west and north, and Rexdale (in Toronto) to the east.
During this menacing pandemic, they have also shared a number of unfortunate correlations synonymous with high rates of viral spread.
"A lot of them are brand new Canadians, lots of second generation Canadians – it's kind of the first landing spot," says Ward 5 Councillor Carolyn Parrish. "They landed at Pearson and they go into a community where there's a Mosque or there's a Gurdwara, where there's people they know and their rents are lower. A lot of those people, their first jobs are in a lot of the plants around Malton and up into Brampton as well. They're hourly workers – they're the folks that are obviously most vulnerable at work."
Malton, which shares a border with Brampton, is in the corner of the biggest ward in Mississauga. Ward 5 produces about 25 percent of the city's taxes despite only housing close to 10 percent of the city's population according to the 2016 Census, which is partly due to the numerous industrial and commercial businesses in the isolated community.
Malton is home to the L4T postal code, which had a 24.04 percent positivity rate for the week that ended April 17, according to Toronto-based research and non-profit group ICES. That was the fifth highest rate in the province, behind two Brampton postal codes which rank second and fourth. It also has the lowest vaccination rate in the city, despite having the highest test-positivity and hospitalization rate in Mississauga.
The postal-code area has had 6.29 residents per 100 who have ever tested positive for the virus and 3.03 residents out of every 1,000 who have ever been hospitalized or died due to COVID-19. As of April 19, 17.29 percent of the residents in the area had at least one dose of the COVID-19 vaccine, according to the ICES data.
These numbers can be compared to one of the most affluent neighbourhoods in Mississauga, along Lake Ontario in the Lorne Park area. The L5H postal code has a vaccination rate almost double the Malton neighbourhood, with 30.16 percent of its residents vaccinated with at least one dose as of April 19, even though its COVID situation has been much better; only 1.11 residents out of 1,000 have died or been hospitalized due to COVID-19 and 1.96 per every 100 have ever tested positive.
These numbers are part of a trend across North America that shows racialized and low-income communities are being hit harder by the pandemic, but are not getting inoculated at the same rate as other more affluent areas.
The Ontario COVID-19 Science Advisory Table is recommending the government allocate 50 percent of the province's total vaccine supply to hotspots, among other proposals that have largely gone ignored by the PC government led by Premier Doug Ford.
In response to mounting pressure on the Ontario government to act in response to inequitable vaccine access and poor healthcare resourcing in marginalized areas, which many believe contributed to the death of 13-year-old Emily Victoria Viegas, who succumbed to COVID-19 in Brampton last week, Minister of Health Christine Elliott says a decision to act on the Science Table's proposal is coming "very soon."
On Tuesday, one of the most obvious pieces of legislation to help areas like Malton, with high rates of employment in the surrounding essential labour market, was once again denied by Ford, Elliott and their government.
After promising last week to finally act on paid sick days, which the government cancelled shortly after taking office in 2018, Ford walked back his latest claim to do anything to help workers. Instead, he called on the federal government to expand its current pandemic sick leave program, pledging to match funds needed to double the existing benefits.
Ottawa responded, indicating it is up to the Provincial government to provide the proper legislation to protect Ontario's essential workers.
"I just get more infuriated by the day," says past president of Brampton's chapter of the Canadian Association of Retired Persons (CARP), Peter Howarth, who has helped launch a petition to unite Peel residents in calling for the government to heed the Science Table's proposals. "She (Elliott) says they're talking about going into the hotspots and allocating 50 percent of the dosages to deal with a hotspot, a recommendation again coming from the Science Table. She goes on to say, it really is evidence based, it does work, this would make a difference, this would cut down on infections, this would cut down on hospital space, and more people will live. And then she has the nerve to say we're mulling it over."
The Science Table has released modelling that suggests targeting hotspots with an influx of vaccine doses can make a noticeable impact on reducing COVID-19 hospitalizations, ICU admissions and deaths.
According to the Science Table's report, residents in neighbourhoods with the lowest rates of COVID-19 were 1.5 times more likely to get at least one dose of vaccine compared to those living in high-risk neighbourhoods.
In Peel, the total vaccine allocation has only recently begun to reflect the total population, with 9.6 percent of the province's total supply now administered in Peel, which has 10.5 percent of Ontario's population. About a month ago, Peel since the start of the vaccine rollout had only been given 6.7 percent of the province's supply. Experts have suggested, with about 20 percent of Ontario's cases, Peel should be getting at least the same percentage of vaccine doses, to control the viral transmission locally and across Southern Ontario.
While vaccine hesitancy was, and still remains, one of the biggest concerns since the inoculation effort started to ramp up throughout the province, a more pragmatic problem that prevents further immunization is the availability of vaccine appointments.
Aman Gill, a Liberal provincial candidate for Mississauga-Malton, has been conducting educational outreach campaigns each week with a small group of volunteers to help raise awareness of the vaccine program in the area. His work helps bridge the language gap and lets people know they are eligible for an appointment, and is helpful in getting those whose age makes them eligible, to consider getting vaccinated.
Gill says many of his phone calls lead to delight and surprise from residents who don't know they're eligible, but the only thing holding some of them back is actually being able to book a guaranteed appointment.
"I think people are waiting to get vaccinated," said Gill. "I think that it's important that we divert vaccines into these hotspot regions. I think we've made a strong effort, collectively as a community and as people of Ontario to decrease the vaccine hesitancy, and I'm very happy that that's the case."
An announcement on April 27 showed that people may not need to wait much longer. Starting April 30 to May 11, those 18 and older in hotspot postal-code areas – of which Peel has 25 – will be eligible to book one of 14,000 appointments that have finally been guaranteed for those in the hardest hit areas.
Peel Public Health was asked numerous questions about the state of vaccination sites, pop-up inoculation programs and other targeted approaches in Malton and other hard-hit Peel neighbourhoods, but despite initially telling The Pointer details would be provided, PPH has not yet shared information about what specifically is being done to improve vaccine access to residents and essential workers in areas such as Malton.
Before recent news of more vaccine sites, Malton's L4T postal code was the only one in the region that had access to a community vaccination site located at the BAPS Shri Swaminarayan Complex in North Etobicoke, in Toronto. Parrish, who was pleased that Malton was being considered, said travel accommodations to go outside Peel should be made available to help residents get access to their appointments. She had arranged a detour bus route with MiWay to ensure Malton residents could get to their appointments in north Toronto on time.
But the new bus route has not yet been made operational.
"If you go on the William Osler site from the day it was announced, right through to the end of June, it's all blanked out," said Parrish, of the Etobicoke vaccination site with bookings through Osler. "They can't take any more reservations… Please don't tell me L4T can go there and sort of check it off of (Peel) regional concerns by saying, 'Well they can go to Etobicoke and get it done'."
Parrish arranged a detour bus route to help residents get to the vaccination clinic in Etobicoke, but it was never put into place after learning most residents could not get appointments.
The opening up of more appointments is bittersweet to residents of Peel who now need to compete among each other to secure immunization in a community already beaten down by the pandemic. Residents who had their hopes raised by the Etobicoke announcement, logged on only to see most, if not all appointments already booked, many by those who work from home and have easy access to computers.
Despite the arrival of more vaccines in the region, many appointments were quietly claimed hours before the Region made an official announcement, leading to many disappointed comments to the Region and an overloaded booking site that led to further frustration. Twitter account @VaxHuntersCan, with 187,000 followers, is credited for being the first to spread the word.
A year ago, the military was called in to help long-term care and retirement homes, which led to revelations of gross mistreatment of the elderly in care homes across the province.
On Monday, the Ford government rang the bell once more for the Canadian Armed Forces – after stalling to accept the help offered by the federal government – which will bring in medical assistance teams on top of the additional medical personnel from Newfoundland that arrived in Ontario on Tuesday.
It's unclear how many resources will be sent into Peel and areas like Malton specifically, as hospitals will be prioritized for military support. Malton does not have one.
Brampton and its neighbouring burrough to the southeast have already suffered from a lack of healthcare funding, COVID-19 testing facilities, and vaccine access – after these communities had been looked over for desperately-needed healthcare funding for years.
A perfect storm allowed the virus to run rampant in parts of Peel. As the third wave continues to swell, Malton is one of Ontario's communities that needs the most attention. Will it come too late for many?
"Everybody's paying attention now," said Parrish. "A kid had to die. It's just like when they closed the police station in Malton – there was a big shootout and a kid named Jonathan Davis got hit by a stray bullet, and he wasn't even involved in any of it. I finally got the police station reopened, and a youth hub from an old swimming pool that they closed down. But a kid had to die before I could do that. And now this little girl died; everybody is going to start running around in circles trying to fix things."
---
Email: [email protected]
Twitter: @vanessabalintec
---
COVID-19 is impacting all Canadians. At a time when vital public information is needed by everyone, The Pointer has taken down our paywall on all stories relating to the pandemic and those of public interest to ensure every resident of Brampton and Mississauga has access to the facts. For those who are able, we encourage you to consider a subscription. This will help us report on important public interest issues the community needs to know about now more than ever. You can register for a 30-day free trial HERE. Thereafter, The Pointer will charge $10 a month and you can cancel any time right on the website. Thank you.
Submit a correction about this story