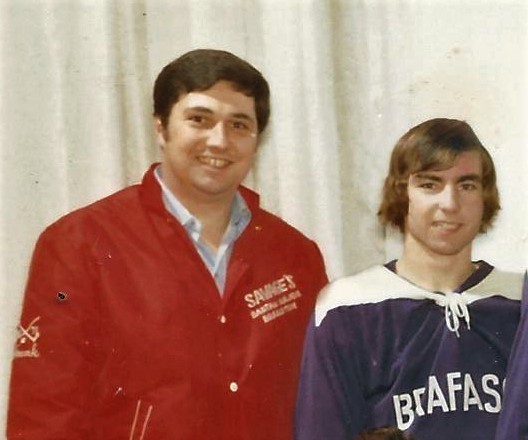 Photos courtesy Paula Tookey
'An untold amount of anguish': Former Peel police officer gets 4 years in prison for sexually abusing Brampton's Kevin Dickman five decades ago
Kevin Dickman was robbed of a happy life at age 11. Frank Kohler, the man who stole it from him over a half-decade of sexual abuse and a lifetime of horror is now staring at four years inside a prison cell.
The former Peel Regional Police officer and Big Brother to Kevin, sexually abused the Brampton boy between 1967 and 1972. The abuse tore Kevin's life apart, damaging his developing brain and suspending him in a permanent state of torment. In adulthood, the only relief he could find was through drugs and alcohol. He was chronically homeless, unable to hold down a job, and estranged from his family.
After a lifetime on the streets, interrupted by stays in shelters and short prison terms for petty crimes he was found dead in the Don River in 2019.
On Tuesday, Kohler was handed a four-year prison sentence for his actions by Justice Richard LeDressay, who placed heavy emphasis on the consequences of Kohler's actions on Kevin's tormented life.
He described Kohler's five years of abuse against Kevin as "planned, deliberate and persistent" which caused "an untold amount of anguish for him." Kohler, nicknamed Frank the Narc, patrolled the tight-knit community of Peel Village in Brampton. When Kevin's father passed away, his mother believed the policeman and hockey coach would be a perfect role model for the boy, who was struggling with the loss.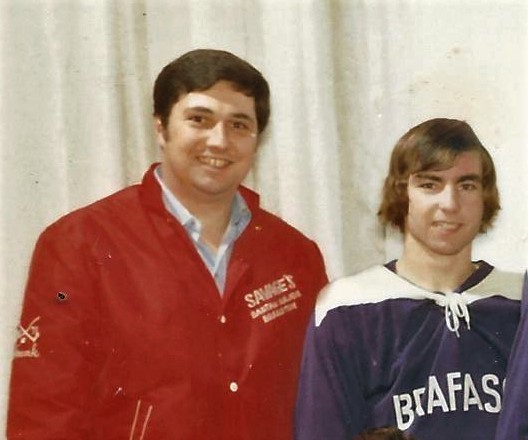 Frank Kohler (left) and Kevin Dickman when Kohler coached his hockey team.
"You used your positions of trust to enable the sexual abuse and exploitation of Mr. Dickman when he was a child. You hurt Mr. Dickman, you hurt his family, you hurt your community and you hurt the reputations of these organizations who are so vital to a healthy community," Justice LeDressay stated. "This is a massive breach of trust both as a police officer and as a Big Brother."
The sentencing marks the first time the justice system worked for Kevin, who over the years told police investigators, courtrooms, and documentarians about the abuse he faced and the impact it had on his life.
"It became sort of a sickness, like having to deal with the memories," Dickman told a CBC documentary team in 2005, comments which were quoted directly by Justice LeDressay in his sentencing. "It's something that stays with your emotions and on your soul. It doesn't wipe away and it's something that stays with you forever."
Paula Tookey, a counsellor who worked with Dickman for many years, witnessed first-hand the crippling effects the abuse had on his life.
"I am glad Kevin had the opportunity to do the CBC documentary and there is some record in his own words, looking straight into the camera of what he experienced," Tookey told The Pointer.
She detailed her experiences with Dickman in her victim impact statement submitted to the court. Her words formed part of Justice LeDressay's sentencing decision.
"Ms. Tookey described that when Mr. Dickman was sad, or really tired of living, he turned into a little boy, sobbing his heart out until he was out of breath and had no tears left," Justice LeDressay stated. "Mr. Dickman did not want to be a drug user, but he was unable to live with his feelings regarding the childhood sexual abuse trauma he had suffered."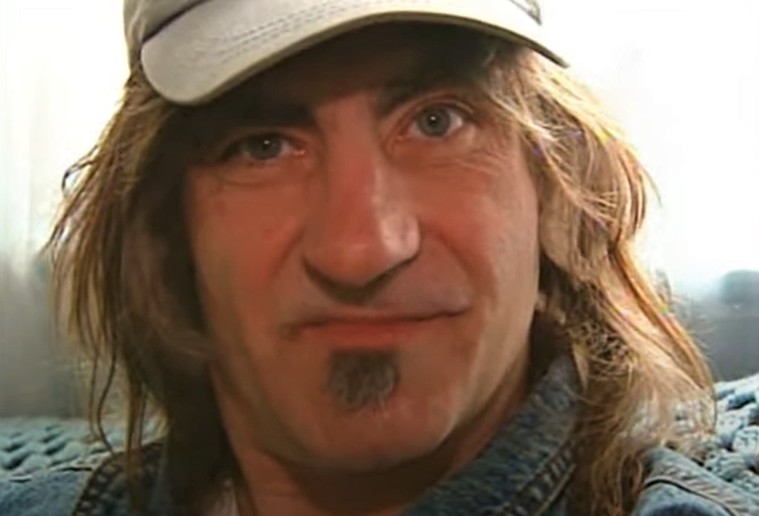 Kevin Dickman as seen in the 2005 CBC documentary.
"The sentence brings me the feeling that some justice has been served for the years of abuse that Kevin suffered and the resulting decline in his mental health and ability to cope with the devastating trauma," said Pam Hand, a former Peel Police officer and childhood friend of Dickman who was a driving force behind holding Kohler to account. After Dickman's body was found in 2019, Hand helped track down Kohler in Nova Scotia and confronted him about what he had done to Dickman almost 50 years earlier, and the tragedy his abuse had caused.
Hand's call to Kohler eventually led him to confess to the abuse to Nova Scotia police, which triggered the investigation by the Ontario Special Investigations Unit (SIU) that eventually led to the charges against him.
"This brings some justice for Kevin," Hand says. "I hope that Kevin in some way knows he was loved by his friends and that justice has finally been served."
In delivering his sentencing, it was clear Justice DeDressay put the heartbreaking conclusion of Dickman's life front and centre. He repeated Kevin's own words in the courtroom, allowing him to speak from beyond the grave and making Kevin an active participant in putting his abuser behind bars. He repeatedly referenced the devastating impact Kohler's abuse inflicted on Kevin's life.
"Mr. Dickman suffered devastating emotional trauma, psychological harm and substance abuse, which tore his life apart," he stated. "This emotional and psychological trauma lasted his entire life. It is the worst case scenario."
Kohler's confession, after he was confronted by Hand who vowed to expose him, and his subsequent guilty plea played a role in mitigating his sentence, but these factors were overshadowed by the reality that Kohler used his positions of power to abuse a vulnerable child for years.
"You were aware that Mr. Dickman was going through difficult family circumstances when he joined the Big Brother's program. Your awareness of Mr. Dickman's age and increased vulnerability, increases your moral blameworthiness," Justice LeDressay stated. "You carefully groomed Mr. Dickman over time in order to facilitate the commission of your sexual abuse upon him."
The Justice was also troubled by Kohler's characterization of his relationship with Kevin, describing it in his apology letter that he and Kevin had a "great friendship" and they "cared so much about each other", and describing the relationship they had to a psychologist as a "romantic involvement".
"Mr. Dickman was 11-years-old when the sexual abuse began. I find that characterizing the sexual abuse of a child as being a romantic involvement is entirely inappropriate and demonstrative of a lack of insight about the wrongfulness of the sexual violence perpetrated upon Mr. Dickman," Justice LeDressay stated. "It is also concerning that you could perceive that a child was in love with you when that child was being sexually abused by you, after you had breached the trust placed in you and who you had groomed for your own sexual gratification. It demonstrates a clear lack of insight into your criminal actions."
It was also revealed Monday that Kohler had urged Kevin to remain silent when the abuse allegations first came to light in 1974. It's unclear how this revelation came to light. At that time, Kevin had moved to northern Ontario, and someone sent a postcard to the Big Brothers organization alleging Kohler was a dangerous predator. When the organization confronted him about it, he advised them to hand the letter to the police department. He then drove several hours away to speak with Dickman and advised him to keep the abuse secret.
"This must have had a significant additional, emotional impact upon Mr. Dickman," Justice LeDressay stated.
Eventually, police investigators caught up with Kohler — who confessed — and Dickman, also provided his evidence of the abuse. However, instead of criminal charges, Kohler resigned from the force, was allowed to walk away and moved to Nova Scotia.
Throughout the last year, Peel Police has been silent on the matter of Frank Kohler. Despite the fact one of their own was caught sexually abusing a child, actions that directly led to the victim's death many years later, despite the fact they knew about it through a confession made to police at the time, the force has said little, other than claiming records from the early to mid-70s have been destroyed. Explaining why Kohler was allowed to simply walk away is now impossible, the force maintains.
The Pointer reached out for comment to the PRP following the sentencing, asking whether any apology will be issued. A spokesperson referred The Pointer to a statement made by Chief Nishan Duraiappah in December of 2020.
"This is a tragic set of circumstances, one I would not like to ever see repeated. These shocking events occurred almost a half a century ago and I can say with confidence that this investigation would be handled very differently had these same circumstances occurred in modern policing times," Duraiappah stated.
During pre-sentencing submissions in March, Kohler himself said he was surprised that charges were not laid against him decades ago.
"I was questioned about it at Peel headquarters on July 14, 1974, and I admitted it fully to the internal investigations team and the head of the criminal investigation bureau," Kohler stated in March. "They showed me Kevin's admission and I did not deny it. I gave a written statement of my guilt. They told me that I was to immediately resign from the police force and no charges were being laid. I resigned from the police department that day and they let me walk."
Peel Regional Police have said this can not be explained, meaning those responsible for the unthinkable police corruption can not be held accountable, as the records have since been lost or destroyed.
This means, around the time of its creation, the Peel Regional Police allowed a sexual predator, one of its own officers, a man who confessed to sexually abusing a young child for several years, to walk out the door.
"Peel Regional Police, my former employer, should be held accountable for their complete neglect of duty and the damage this caused to Kevin and potentially to other victims that Kohler selected after he left Ontario," Hand states. "They should be ashamed of themselves and held accountable."
The court stated that there is no evidence to suggest Kohler abused other children aside from Dickman.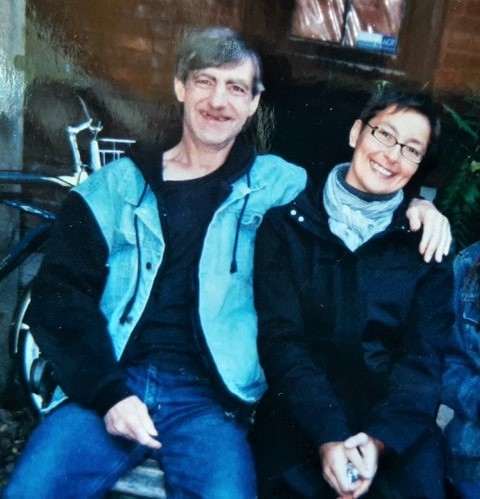 Kevin Dickman and Paula Tookey not long before his death.
For Tookey, and those who have fought for justice in this case, Kohler's sentencing is a small victory, but one that can never reverse Kevin's tragic fate.
"I will not grant F(rank) any more time, energy or attention," Tookey told The Pointer. She intends to keep the memory of her friend alive and close to her. "I am now going to take a walk to Don River, to the spot where Kevin was found floating."
---
Email: [email protected]
Twitter: @JoeljWittnebel
---
COVID-19 is impacting all Canadians. At a time when vital public information is needed by everyone, The Pointer has taken down our paywall on all stories relating to the pandemic and those of public interest to ensure every resident of Brampton and Mississauga has access to the facts. For those who are able, we encourage you to consider a subscription. This will help us report on important public interest issues the community needs to know about now more than ever. You can register for a 30-day free trial HERE. Thereafter, The Pointer will charge $10 a month and you can cancel any time right on the website. Thank you.
Submit a correction about this story