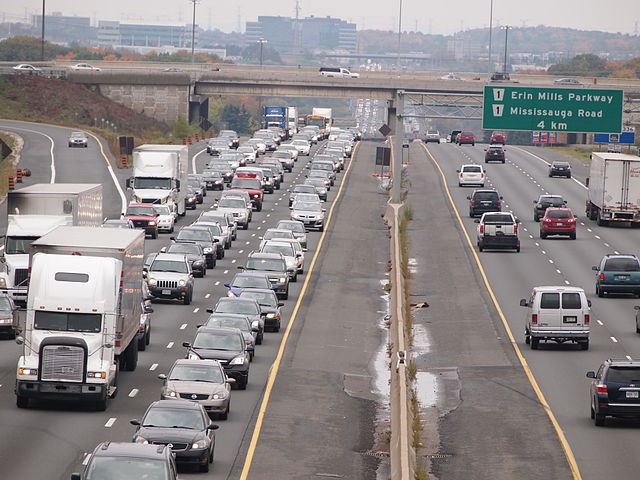 Photos from The Pointer files/Haljackey-Wikimedia Commons
Is it time for councillors to reconsider their cushy car allowances?
Councillors in Brampton and Mississauga take home a significant sum of taxpayer money each year to cover the costs of their cars. Their vehicle allowance is an unassessed grant, meaning elected officials can spend it however they see fit, are not required to prove the funds were spent on their car, and are provided the entire amount regardless of whether it is being used for a vehicle.
In Mississauga, the allowance was set at $17,304 in 2006 and has remained unchanged since. In Brampton, City documents show the fee was worth $16,546.08 in 2020 and, according to internal rules, increases based on the prior year's Consumer Price Index inflation rate.
Estimating $5,000 for insurance, fuel and maintenance costs, the remaining $12,000 of the allowances leaves enough for councillors to lease many of the most popular luxury vehicles if they so chose, including a $1,070/mth 2021 Cadillac Escalade, a $796/mth 2020 BMW Hybrid, a $680/mth 2020 Lexus RX350, or a $705/mth 2018 Jaguar XE.
The value of the vehicle allowance in Peel is well out of line with the private sector, other levels of government and even other municipalities. In Edmonton, councillors receive just $601 per month for their cars, Calgary $9,400 per year (in 2019) and the City of Toronto reimburses councillors for mileage in their personal vehicles. In 2020, all but two Toronto councillors had vehicle costs for mileage and parking well below $1,000 for the entire year. In 2002, when Vancouver councillors received a $2,600 annual vehicle allowance, they eliminated it and replaced it with a mileage allowance using their own car to encourage and model sustainable transportation. Vancouver later added a "transportation allowance" that amounts to about $5,000 a year for councillors.
The benefit was subject to heated debate in Mississauga in February, after Ward 9 councillor Pat Saito introduced a successful budget motion to reduce the perk by one third, to just over $11,500, for 2021. The move, which will expire on December 31, was tabled to recognize reduced vehicle use as a result of COVID-19. The unassessed nature of the perk means councillors were essentially pocketing the fee when their travel would have been significantly reduced during the pandemic shutdowns.
Saito's suggestion, opposed by councillors Stephen Dasko (Ward 1), Ron Starr (Ward 6), Matt Mahoney (Ward 8), Sue McFadden (Ward 10) and George Carlson (Ward 11), revealed an unwillingness among the City's elected leaders to swap out personal vehicles for other modes of transportation. Despite the fact that council, in 2019, declared a climate emergency with a press release stating "Mississauga is working to become climate change leaders." Vehicular traffic is a main driver of the carbon emissions that fuel climate change and Mississauga has a plan to reduce its emissions 80 percent by 2050. The discussion made it clear some councillors are unwilling to lead by example.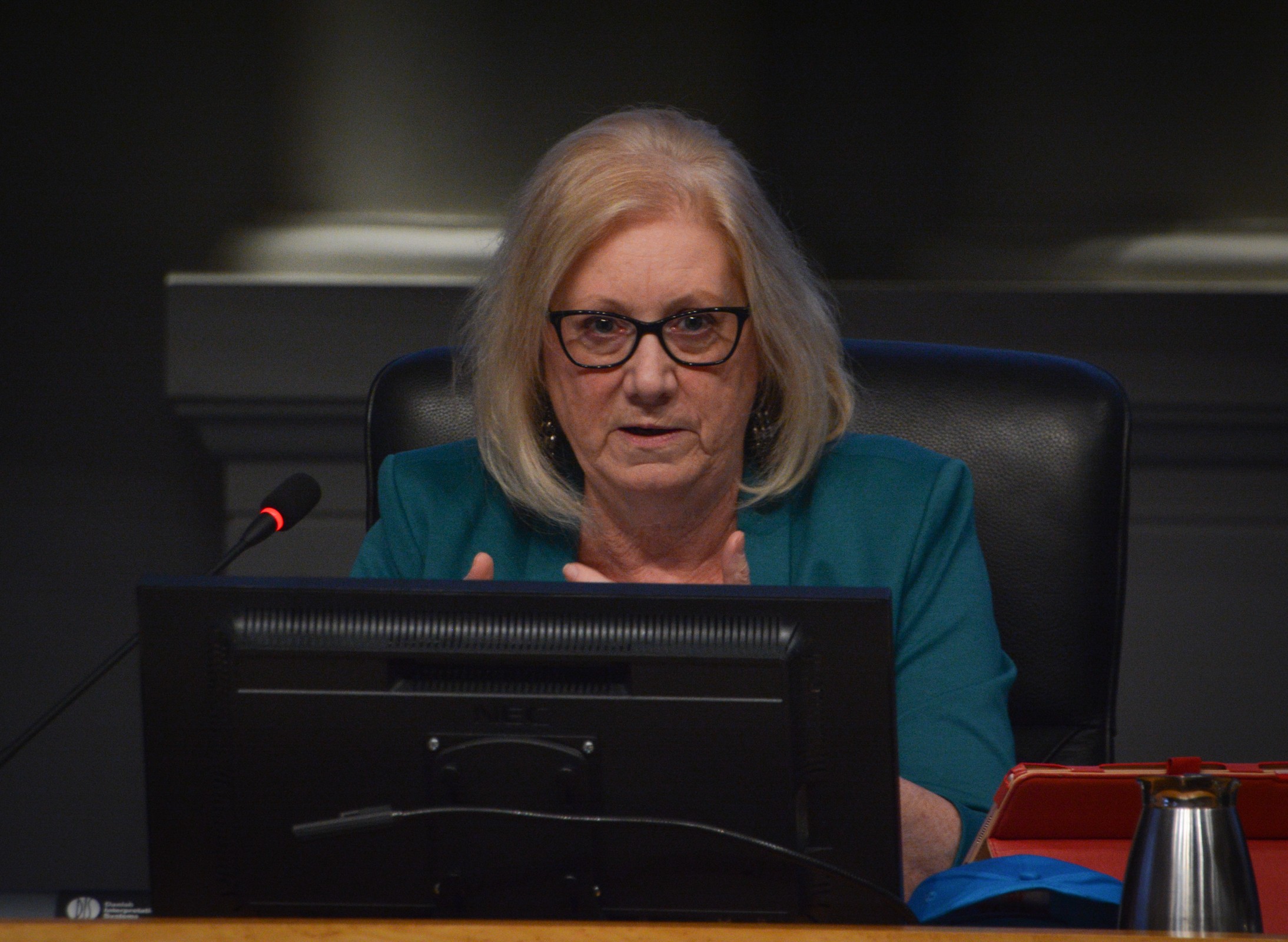 Mississauga Councillor Pat Saito
"Many of us feel like Uber Eats drivers," Mahoney told his council colleagues, justifying the taxpayer subsidy of his vehicle.
"I have three meetings set up with residents this week, distancing," Starr added. "How do I get there? I'm not using public transportation, I'm using a vehicle."
Defending his need for the full stipend, Dasko listed off a range of activities. "I'm out on a regular basis, the stay-at-home-order is one thing, but I have handed out hundreds and hundreds of 'slow down' signs all around my ward," he said. "I am out all the time. This past weekend I was out picking up garbage that was overflowing in a particular area that gets used by residents to make sure that that wasn't on the ground...I have gone out and picked up groceries for residents that aren't able to do so."
A spokesperson for the City of Mississauga confirmed that, beyond a short bylaw from 2006, there are no rules governing the car allowance. "There is no City handbook," they said. "It is to maintain and run a vehicle."
In Brampton, council's handbook is brief in its assessment of how the sum should be used. "Members of Council will receive a monthly automobile allowance as determined and approved by Council," the document states.
The benefit is fully taxable in both cities.
For some councillors, the fee isn't enough to cover all of their car-related costs. Councillor John Kovac (Ward 4) claimed $24.93 for a Highway 407 toll in 2020, Mahoney claimed $107.92, Saito took $178.42 and McFadden $354.20. Other councillors also claimed minor expenses for parking, including Carolyn Parrish (Ward 5; $1.81), Starr ($40.98) and McFadden ($11.26). In Brampton, Harkirat Singh (Ward 9 and 10; $14), Charmaine Williams (Wards 7 and 8; $4) and Gurpreet Dhillon (Wards 9 and 10; $31.00) filed expense reports for parking last year.
Despite the generous benefit and expense rules that allow councillors to claim parking and highway tolls on top of their car allowance, the idea of reducing the benefit has made some shudder. "Everybody else is getting their allowances and getting paid, whether it is provincial or federal or whatever," Starr said in February.
The Ward 6 councillor was wrong. Neither MPs nor MPPs receive an allowance for their car similar to their municipal counterparts. Instead, federal and provincial representatives are expected to claim mileage for work related trips. The provincial rate is 44 cents per kilometre and the federal fee is around 53 cents.
Saito, a long serving councillor, told The Pointer that when the current allowance was introduced in Mississauga nearly two decades ago, it replaced a similar system. The process, she said, was too cumbersome for councillors and staff to keep up with, so a broad calculation was made to offer the equivalent fee as a grant.
"I was on a committee that did research on what everyone drove to determine the mileage used for work related driving," she said in an email. That committee did much of its work in the late 1990s. "We followed federal laws and deducted the amount of mileage used for personal (travel) … As everyone was different, we averaged the amount to get to an annual usage."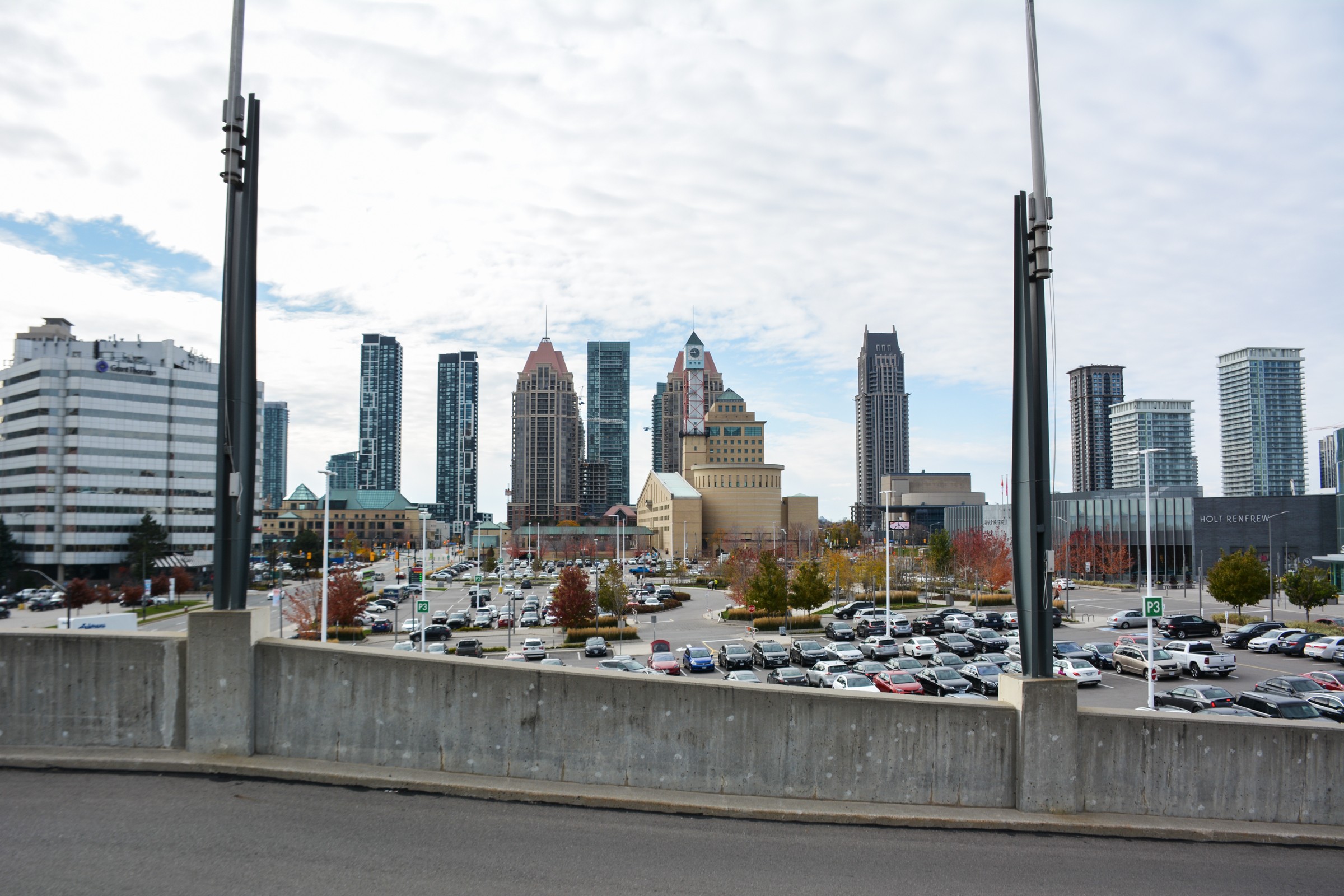 The car allowance enjoyed by municipal councillors in Peel is unlike those received by other elected officials or those in the private sector.
At its current value, the Mississauga car allowance would reimburse MPPs for more than 39,000 kilometres of driving in a year. According to Natural Resources Canada, the average Canadian drives approximately 15,200 kilometres annually. Ontarians averaged about 16,000.
The allowance is equivalent to 14,068 litres of gas at today's price of $1.23 per litre. Forsaking the cost of fuel, you could afford to lease almost any vehicle.
Mississauga Mayor Bonnie Crombie does not receive a car allowance, but is provided a vehicle by the City which she drives. Her car-related costs, including parking, fuel and toll roads, came to $12,375 in 2020 and $13,328 in 2019.
For those who don't move in well-compensated municipal circles, the car allowance is nonsensical. Why offer tens of thousands of dollars up front for elected officials to drive around their own cities when they could simply be reimbursed for the distance they travel?
George Mejury, a Brampton resident who works in real estate financing, heads up a team of sales representatives across Canada. He equates a councillor's work travel to a local sales rep with a small jurisdiction.
"The way the private sector would handle something like that is: if you had to drive your personal vehicle for work, you get paid a mileage... And if you're coming to City Hall, you don't get paid for that because that's your place of business."
Saito and Brampton Wards 3 and 4 Councillor Martin Medeiros both suggest the mileage system was complicated and taxing. It's standard for many other other industries, including sales, film and most client-oriented service jobs.
"That's exactly what the sales reps that work for me have to do," Mejury said. "It's not an administrative burden, it's easier these days than ever before. The guys used to all keep a log book … nowadays nobody does that, at the end of the day or the end of the week, they look at their Outlook Calendar to see where they went, they use Google Maps to say how many kilometres was that and then they fill in a form and they get their money back."
The process can be made even easier. Both Apple and Android's app stores boast a host of apps which can perform a similar function for tracking mileage. Most councillors also employ administrative assistants who could help with this process.
Many apps are currently available to track mileage.
As the mover of February's cost-cutting motion, Saito says she supports keeping the car allowance at a lower rate beyond 2021. She suggests a further review would be welcome to determine if a fairer and more representative system could be landed upon. "We could either go back to claiming actual mileage or reduce the amount to cover what that would be...so some number crunching needs to be done," she said.
Parrish and Carlson also indicated support for lowering the car allowance over the long-term, despite Carlson voting against Saito's motion. "I don't know to the penny [what] my absolute costs are, but the costs are about $13,000 per year for my gas, insurance, lease, 407, parking, repairs," Carlson said in an email. Parrish said the move could encourage councillors to adopt smaller vehicles with a greener carbon footprint.
Mississauga's remaining councillors, notably Dasko, Starr, Mahoney and McFadden, who voted against reducing the car allowance, did not respond to requests for comment.
In Brampton, only Williams and Medeiros responded to comment requests on whether they would support similar reductions in their city.
Mayor Patrick Brown, who receives the benefit, did not respond to a request for comment.
Williams said she would support a lower car allowance "during these unprecedented times", while Medeiros indicated vague support, but argued the reduction would be relatively meaningless.
"Because Mississauga didn't freeze their taxes, obviously they were trying to — in my opinion — find some sort of public relations strategy to let the residents know that they're in solidarity with them during this difficult period of COVID," he said. "I find the symbolisms, and it's not a negative swipe, I find them important as well because people want to know that politicians understand some of their pain."
---
Email: [email protected]
Twitter: @isaaccallan
Tel: 647 561-4879
---
COVID-19 is impacting all Canadians. At a time when vital public information is needed by everyone, The Pointer has taken down our paywall on all stories relating to the pandemic and those of public interest to ensure every resident of Brampton and Mississauga has access to the facts. For those who are able, we encourage you to consider a subscription. This will help us report on important public interest issues the community needs to know about now more than ever. You can register for a 30-day free trial HERE. Thereafter, The Pointer will charge $10 a month and you can cancel any time right on the website. Thank you.
Submit a correction about this story