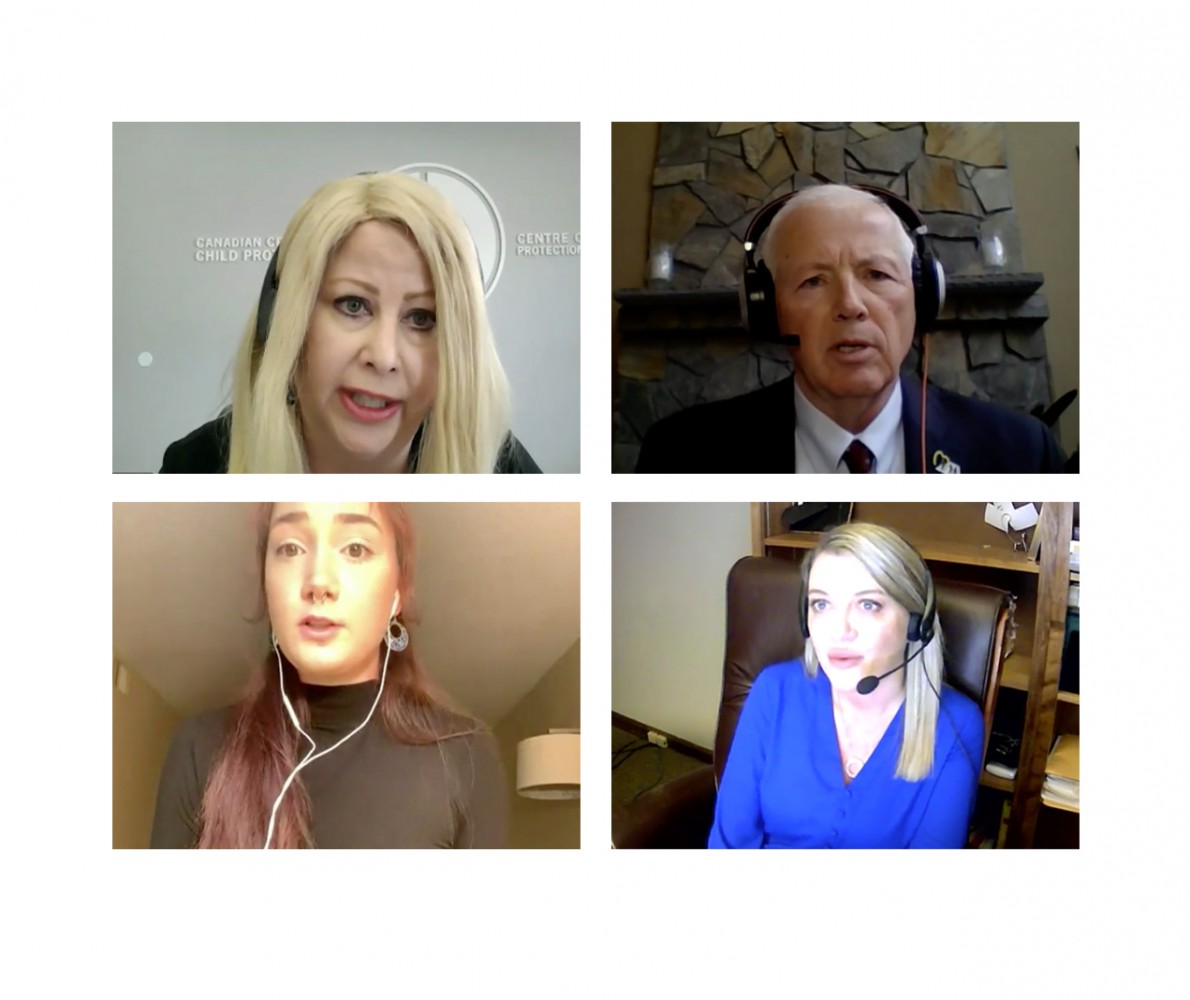 Photos from ParlVu
RCMP won't commit to criminal investigation of Pornhub  
A group of more than 70 lawmakers has joined the growing number of voices demanding the RCMP conduct a criminal investigation of Pornhub and its parent company MindGeek for failing to report videos depicting child exploitation, rape and human trafficking on its flagship website for close to a decade, despite its legal obligation.
But Canada's national police force refuses to commit to a criminal probe.
"We can confirm that the Commissioner has received the letter from parliamentarians and that it is currently being reviewed. Protecting children is critically important to the RCMP in all communities it serves across Canada," an RCMP spokesperson stated in an email Friday, when asked if a criminal investigation will be launched.
MindGeek has maintained its innocence and has denied any wrongdoing. The company has stated it has taken steps to detect and remove illegal content and that since December a number of safeguards were implemented.
In a letter sent to RCMP Commissioner Brenda Lucki, 53 MPs of all political stripes, and 20 Senators called for the force's "immediate attention" to launch a criminal probe into Montreal-based MindGeek's failure to report the abuse material found on its website. No Peel MPs signed the letter.
The request follows several lengthy hearings conducted by the parliamentary Standing Committee on Privacy, Access to Information and Ethics (ETHI), where the committee heard "shocking" evidence, the letter states, "that MindGeek has regularly made available content featuring child sexual abuse, sexual assault and sex trafficking."
The letter states Canada has "strong" laws to protect victims, but these are only effective "through robust investigation and application by law enforcement."
"In the case of mandatory reporting, survivors, lawyers, and child protection agencies like the Canadian Centre for Child Protection and the U.S. National Centre for Missing & Exploited Children (NCMEC) have confirmed that MindGeek failed to comply and report to Canadian law enforcement between 2011 and 2020," the letter reads. "It is absolutely unacceptable that a Canadian company continues to operate in Canada with seeming impunity to our laws.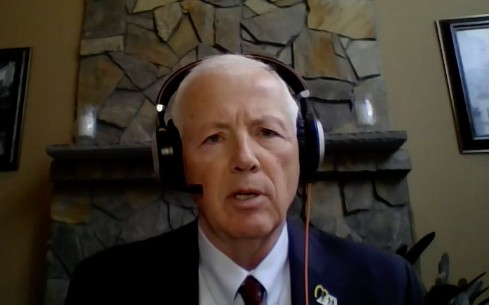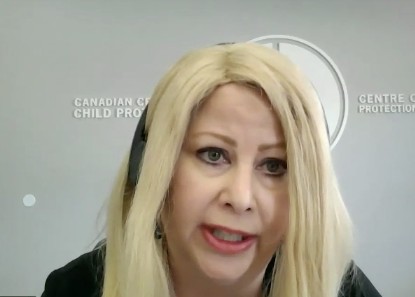 John Clark, the president of NCMEC and Lianna McDonald, the executive director of C3P, testified that MindGeek only began reporting suspected CSAM in 2020, despite a legal obligation to do so existing since 2011.
"We expect Canada's Royal Mounted Police to fulfil its mandate of combatting online child sexual abuse through proactive multi-jurisdictional investigations into every Canadian entity that contravenes our law," the letter continues.
The request from MPs and Senators follows another sent to the ETHI committee last month from a collection of over 100 survivors and more than 500 organizations from 65 countries demanding the RCMP launch a criminal investigation into the company.
"MindGeek executives appeared to mislead the Committee and the public regarding MindGeek's role in enabling and profiting from a range of criminal content that was uploaded and distributed through their platform," the group's letter states. "We call on the Canadian Government to encourage the Royal Canadian Mounted Police to conduct a full criminal investigation into MindGeek, and to hold its leadership accountable to the fullest extent of the law… Anything less than full legal accountability is an injustice to victims whose lives have been damaged as a result of MindGeek's knowing and willful actions."
The Pointer asked the RCMP earlier this month whether it was considering any criminal investigation into MindGeek, whose Canadian headquarters is located in Montreal. Canada's top police agency would not commit to a probe.
When asked last week about the potential for a criminal investigation following the latest request, the force again would not commit.
For the numerous victims who have come forward, many of whom have experienced years of torment after intimate videos of them were shared on Pornhub without their consent, the police response will not be encouraging.
Serena Fleites was 14 when a private video sent to a boyfriend was posted on Pornhub and received millions of views. She told the ETHI committee in February that her life was shattered by what followed. Harassment, isolation, depression, and the constant battle with Pornhub to try and get the video taken down.
Victoria Galy, another victim who testified last month, told the committee how her life fell apart after intimate images and videos, many of her while drugged or intoxicated and taken without her knowledge, were posted to Pornhub.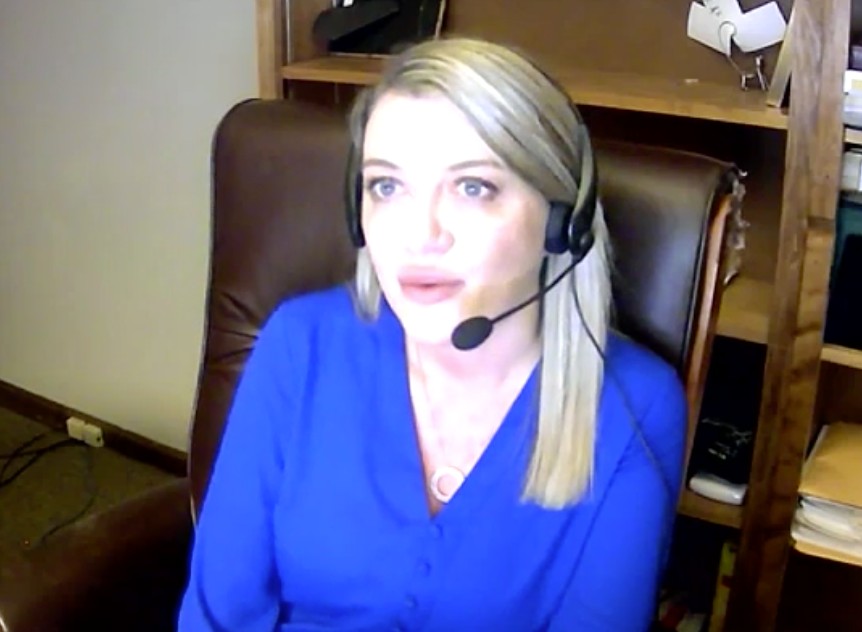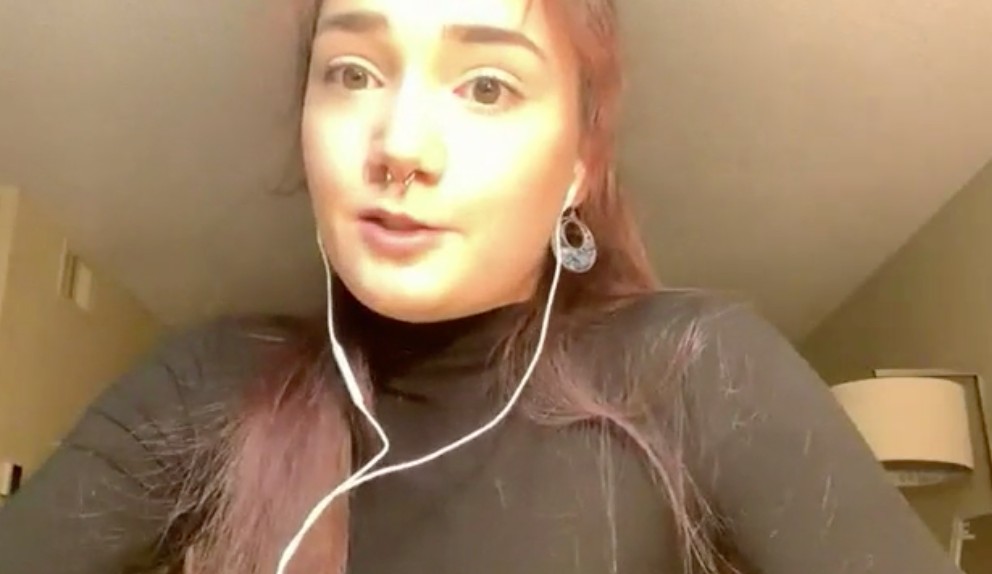 Victoria Galy (top) and Serena Fleites both testified about the trauma they endured after intimate videos were shared on Pornhub without their consent.
"Pornhub has become my human trafficker," she said. "This is the hardest thing I've ever had to face in my life."
Galy said in 2018 she reported approximately 30 videos of her to Pornhub, asking them to be removed. Three of the videos were taken down, but Pornhub told her she would need to take further steps and file a takedown notice to have the others removed. In August 2020, when she checked again, there were more than 60 videos of her on the site. She currently takes medication to help her deal with depression and PTSD. She says she came close to suicide.
Lawyer Michael Bowe, with the Manhattan-based firm Brown Rudnick, told the committee he and his law firm have been investigating Pornhub for close to a year, and have heard hundreds of accounts of underage females, and adult women who were raped or trafficked and the videos ended up on Pornhub.
"I have never seen a situation where there was so much disregard and indifference to what was obviously child pornography, rape, trafficking content, illegal content on this site," he said. "I have no question under American law there are criminal violations here."
The ETHI committee has been tasked with determining whether Pornhub, and other content sharing platforms like it, are following Canadian law including child pornography sections of the Criminal Code which make it illegal to create and distribute child pornography. These platforms have a legal obligation to report all potential incidents of criminal activity depicted on their site to the authorities.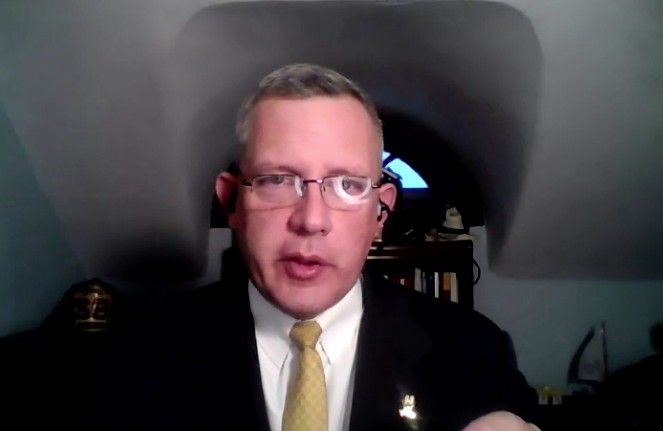 Lawyer Michael Bowe
After hearing from these victims, and learning from top child protection advocates at NCMEC and C3P that Pornhub had only recently begun reporting suspected child sexual abuse material (CSAM) on their platform to the authorities, MPs were stunned when RCMP officials testified that no investigations had been opened into MindGeek's compliance with the Mandatory Reporting Act.
Under the Act, internet service providers like MindGeek are obligated to report suspected instances of child pornography on their platforms to both law enforcement officials and the C3P. This law has been in effect since 2011. The C3P testified that MindGeek only began reporting potential instances of CSAM late in 2020, around the same time a New York Times article exposed Pornhub and exponentially increased the public pressure on the company. According to the evidence provided under oath at the parliamentary committee, MindGeek has been in violation of Canadian law for close to 10 years. It's unclear why the RCMP has not investigated this failure to comply with the Mandatory Reporting Act, which can come with fines of up to $100,000 for subsequent failure to report.
According to the RCMP, one of the main issues around launching an investigation is determining jurisdiction. MindGeek has offices located across the globe and its internet servers, which host the content on its platform, are mostly located in the United States.
"Sometimes jurisdiction can be difficult to determine," an RCMP spokesperson told The Pointer. The claim was questioned by MPs during the testimony who found it confusing that a company that has a headquarters in Canada, and offers a service to Canadians, would be outside the jurisdiction of the RCMP.
The police agency explained that MindGeek requested to meet with the RCMP in 2018 "to discuss tools for identifying possible child sexual abuse material."
"The RCMP referred them to a company to assist with this. At that time, the RCMP had not received any reports of possible child sexual abuse material (CSAM) on the Pornhub website," a spokesperson explained. "As an adult pornography website, we were not made aware of possible CSAM on that platform. The RCMP only began receiving reports from NCMEC in the US about possible CSAM on Pornhub in 2020. Pornhub/Mindgeek have not made any disclosures directly to the RCMP."
The Pointer asked what the RCMP had done to ensure MindGeek fulfilled its legal obligations under the Mandatory Reporting Act in Canada. The law requires that reports regarding CSAM must be given to the C3P. The police agency provided no further comment.
"It's a company's responsibility to train their employees and set up their infrastructure to be able to recognize, detect and report online child sexual exploitation material, which may take some time. They also need to determine, based on jurisdiction, where to report suspected cases," an RCMP spokesperson told The Pointer.
It remains unclear if the RCMP is planning a criminal investigation. The hearings revealed a number of potential charges that could be pursued, related to the online publication of child pornography, rape videos and other illegal, non-consensual material.
Since June of last year, the RCMP says it has received approximately 120 referrals about Pornhub/MindGeek from NCMEC, as a result of reporting that Pornhub recently began directing to NCMEC.
The company, according to testimony during the hearings, failed to report CSAM for almost a decade, and only started doing so after outrage began to mount last year, largely because of a public campaign launched by advocates.
The RCMP would not comment on why, after meeting with Pornhub in 2018 about mandatory reporting, the policy agency did not follow-up when it did not receive any reports.
---
Email: [email protected]
Twitter: @JoeljWittnebel
---
COVID-19 is impacting all Canadians. At a time when vital public information is needed by everyone, The Pointer has taken down our paywall on all stories relating to the pandemic and those of public interest to ensure every resident of Brampton and Mississauga has access to the facts. For those who are able, we encourage you to consider a subscription. This will help us report on important public interest issues the community needs to know about now more than ever. You can register for a 30-day free trial HERE. Thereafter, The Pointer will charge $10 a month and you can cancel any time right on the website. Thank you.
Submit a correction about this story