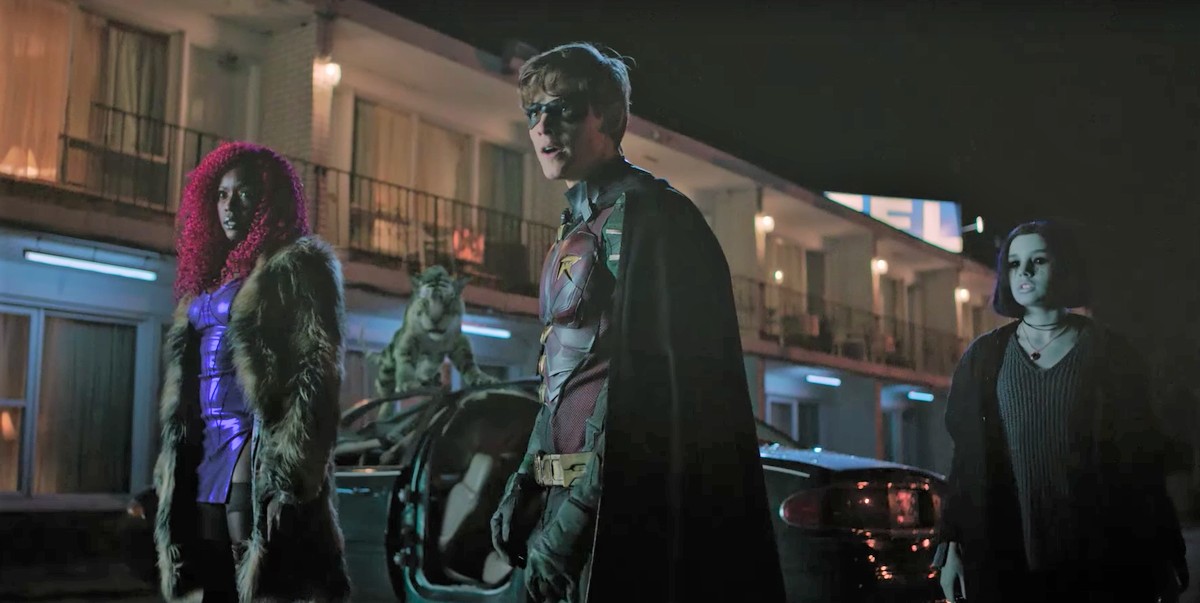 DC Universe/Pinterest/The Pointer file photos/City of Mississauga/Rendering Lakeview Community Partners
'Film is considered the new manufacturing': Mississauga is ready for its starring role
One of the many superstar performances of this pandemic is the work done by all those who create the films and TV shows that have sustained so many.
Creative industries, despite their own paralyzing realities right now, have never been so vital. Mississauga is betting big that everything film and TV represent will only continue to grow.
The small and big screens are set to be key drivers in the recovery and growth of the city's local economy.
It's a strategy that has already begun to show off Mississauga to the world.
For the American superhero show, Titans, Celebration Square dressed up as an amusement park. When CBC's Murdoch Mysteries asked to recreate a shipwreck, the production was offered a shuttered swimming pool in Clarkson.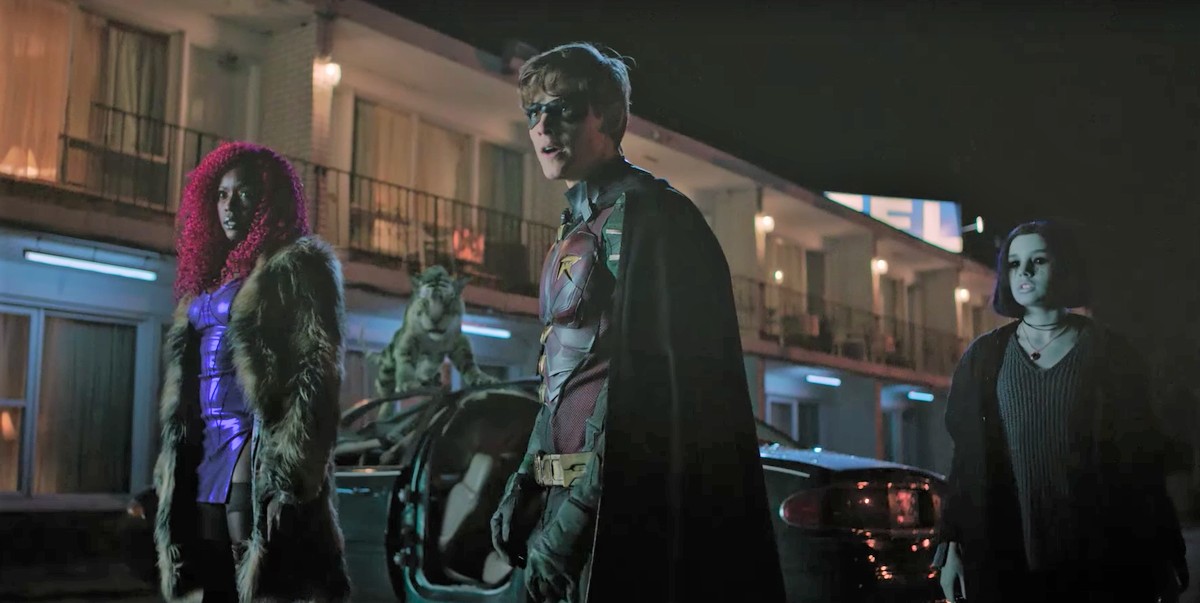 The DC Universe TV show Titans has featured scenes shot in Mississauga.
Matt Damon got familiar with Doulton Drive when he was filming Downsizing, while Jake Gyllenhaal shot Enemy at the Kaneff buildings. The city's waterfront has been a location for Netflix's Umbrella Academy and Amazon's anti-hero series The Boys, filmed at the Living Art Centre.
The list isn't quite endless, but it's getting longer.
Mississauga has dipped its toe in the water and is now ready to jump right in. Uncertainty around COVID-19 has not shifted long-term plans. By the middle of 2021, the city will host eight separate studios and a total of more than one-million-square-feet of purpose-built indoor filming space.
"The last three years, it has just skyrocketed," Carmen Ford, manager of creative industries at the City of Mississauga, told The Pointer.
Geography, the internal workings of the film industry and history have smiled on the city. Its growth has pushed right up against Toronto, an already well-established centre for film, and means Hollywood producers, scouts in independent film markets and investors from across North America are familiar with the landscape. Union boundaries for production staff in the GTA also align well for the city, ending at Winston Churchill Boulevard in the west, Pickering in the east and Major Mackenzie Drive to the north.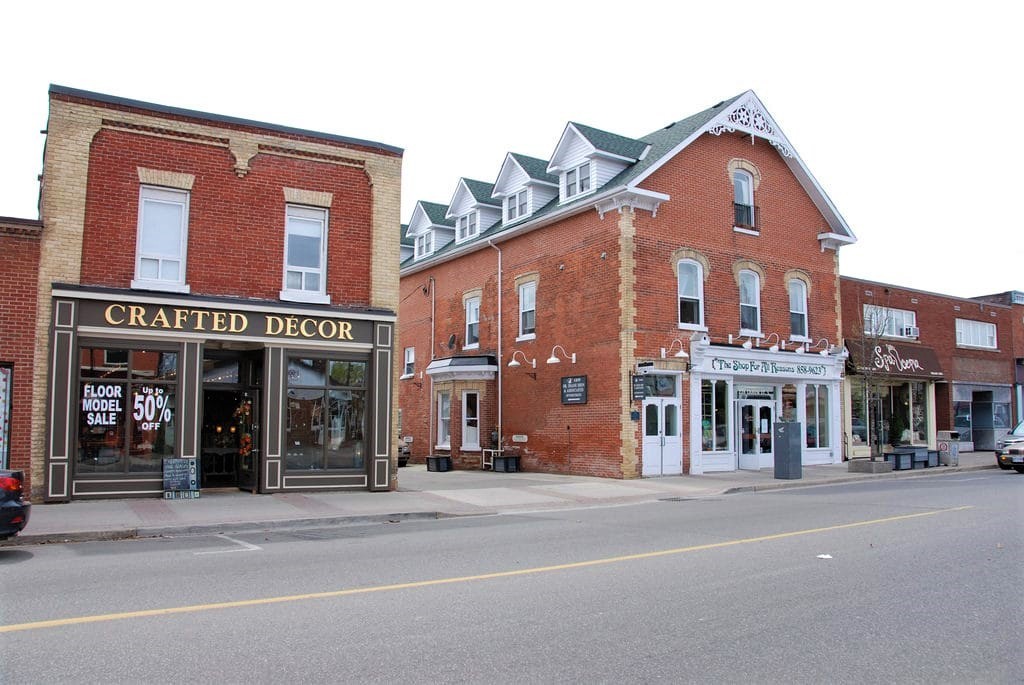 Streetsville offers period-locations for film and TV scouts.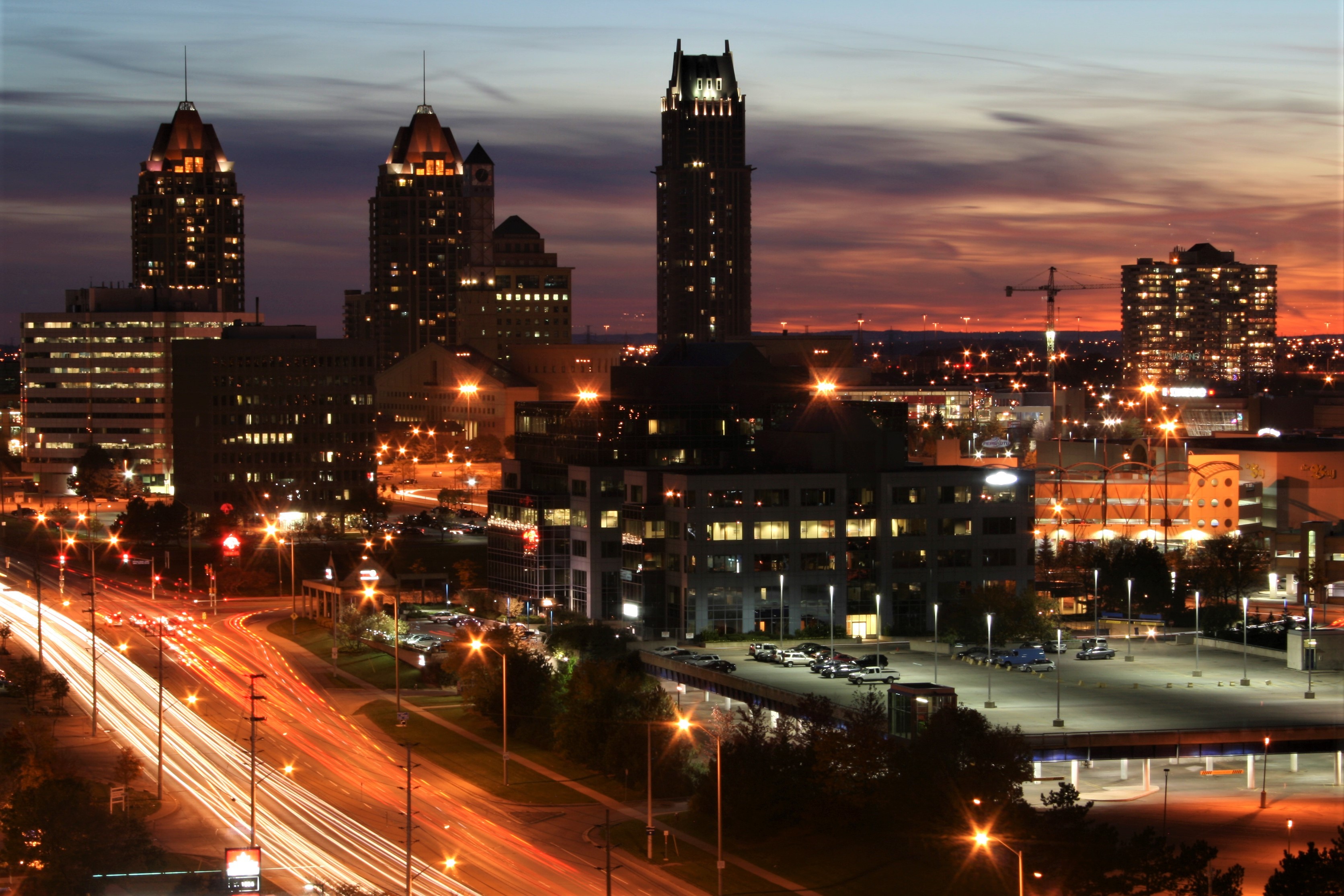 The city can also play a modern urban centre.
Throw in Mississauga's glut of warehouses, originally built to take advantage of Toronto Pearson Airport, and the city has been poised to take its role in the spotlight for some time.
"Our consultants said you have a real opportunity here, you guys are on the edge of these manufacturing, storage facility groups out by the airport and beyond," Paul Damaso, director of culture, explained. "There is an opportunity to convert some of these into new studio spaces. At the time, we got a bit of pushback, to be honest, because people were like, 'Are you kidding me? A studio next to an airport, that's not going to work.'"
Investment in sound proofing equipment and outreach to the film industry has made it possible, as Mississauga is now poised to overtake Toronto in total studio space. The status might be a nice feather in the city's cap, but its distinction from Canada's largest city isn't something the film and TV industries would likely pay much attention to.
Municipal leaders and councillors levelling taxes are keenly aware of where Toronto ends and Mississauga begins, but filmmakers and TV executives don't care. The city is hoping to woo new productions attracted here for more subtle reasons, along with a wide range of location possibilities, from traditional North American neighbourhoods, suburban settings, a 22-kilometre waterfront and an emerging, vertical vibe.
While it represents many dynamic possibilities, Toronto, and its attitude, have grown somewhat stagnant.
With infill reaching more corners of its urban core, locals are getting tired of the Hollywood parade; Mississauga is waiting with open arms.
"I think Mississauga is still a place that a scout and a producer could go... where people are still intrigued by film and television," Frank Siracusa, who runs the CBS studio in Mississauga, told The Pointer. "In Toronto, it's old hat for them. Now all we are, and what we represent, is a traffic jam."
Mississauga benefits from the regional draw that attracts producers from around the world, anchored by Toronto's reputation as a film town, with one of the most respected festivals in the business, which is an obvious marketing tool for anyone looking to win over industry players. When major productions pitch up, it's easy to spill out into neighbouring areas. Promoting the entire GTA as a film and TV centre means decision makers from around the world have far more options in one place.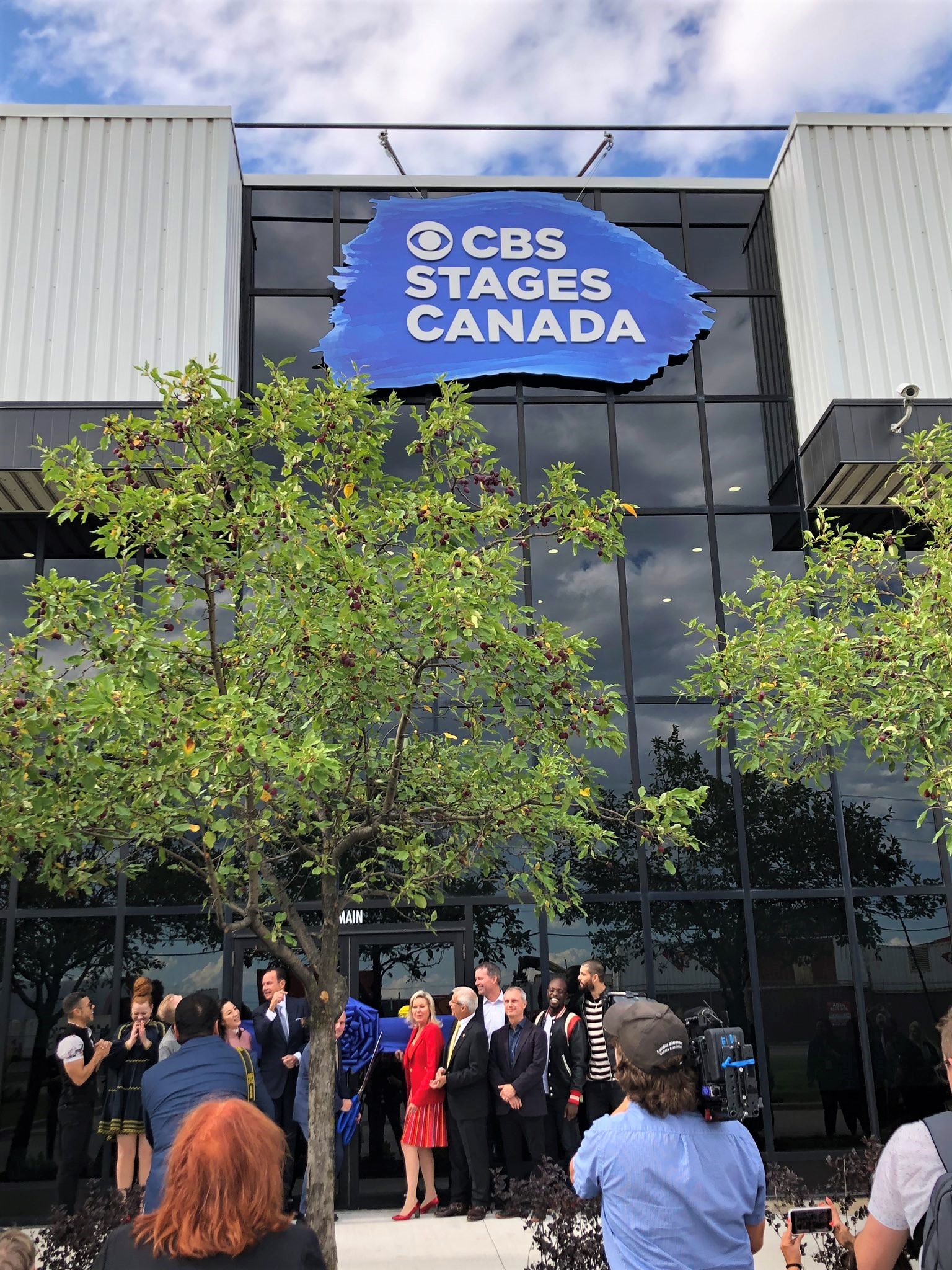 Mayor Bonnie Crombie, in red, at the CBS studio opening in 2019.
"We're no different than any other kind of development sector: you benefit from a regional approach," Damaso said. "At the end of the day, I'll be honest in saying to you that if you're in Australia or you're out of the UK, you're thinking of the greater Toronto region. That will always be the fact — they're marketing the region."
Integration was a key point identified in Mississauga's 2016 creative strategy. The document suggested the City should "align its policies" with Toronto to make the transition into higher scale film and TV investment as simple as possible.
Within a GTA film context, Mississauga is carving out its own niche: the indoors. "Right now it's the best place to open a studio," Ford said, arguing that "film is considered the new manufacturing."
Once a production has set up at one of Mississauga's new studios, location scouts fan out into nearby locales. Why drive a production to Forest Hill when Port Credit shares similar characteristics? No need to fight downtown Toronto traffic if you can use the glamorous feel and glassy exterior of the Living Arts Centre instead. And if you're looking for a mansion, there's no shortage.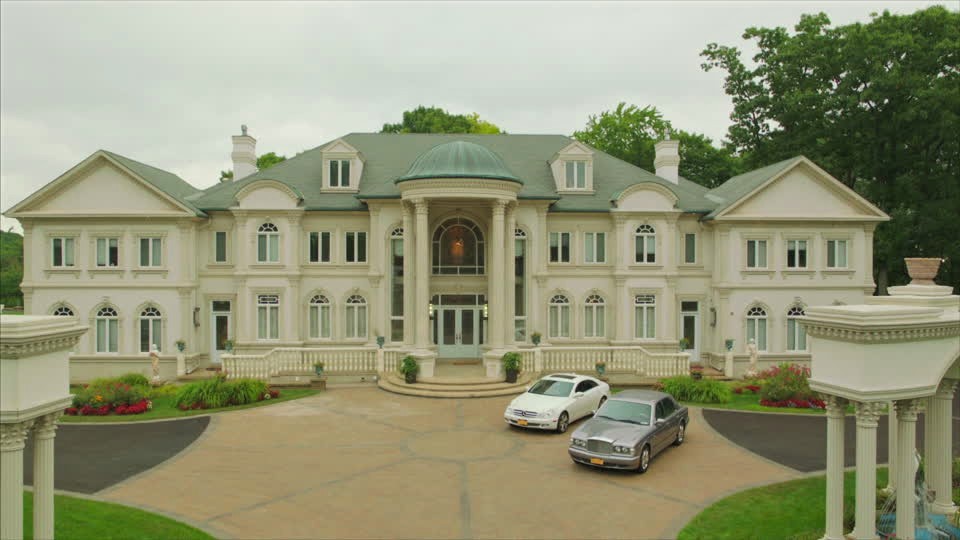 This Mississauga mansion was used for the film Kick-Ass 2.
"We have such an incredible variety of neighbourhoods — in film we call it looks," Ford said. The variety means a production can arrive in Mississauga and film different scenes without having to move too far. As a suburb, made of former villages and transitioning into a modern metropolis, there's a little bit of everything. If you include the power of VFX and greenscreen, it is a powerful sell.
"The small villages, we've got several of them: Clarkson, Streetsville, Port Credit," Ford added. "And then you've got the vibe of Cooksville, which is also something that is very appealing to people. You've got a fabulous waterfront that's better than anywhere… our woodlands, our harbours. And the one thing we didn't have which we are starting to get: an amazing downtown skyline. Quite honestly, we really do have the real estate production is looking for. We have it all."
The other tool cities can use to attract film and TV is quintessentially Canadian; cities can be helpful. Ontario legislation does not allow for financial incentives to bring film to a specific municipality, so City staff get to show off their own creativity: make it as simple as possible for producers and directors to shoot.
"What we look for from a city at a municipal level is being film friendly," Siracusa explained, saying Mississauga and the mayor's office had been instrumental in clearing the way for CBS Studios to be built under a tight timeline. "Even at a basic level, when a film production comes, whether it is a small project or a multi-million dollar venture, when we shoot on location it is important to us to know that all our permissions, our permits, our vendors, our locations, are all in synergy."
For a maturing city like Mississauga, film represents more than a dazzling aspiration to make the heart go pitter-patter, it's a huge opportunity. The knock-on economic benefits and impact on culture are almost too broad and winding to measure. Iconic locations can boost tourism, productions will hire local eateries (reeling from months of COVID-19 restrictions) sound engineers, editors and even actors along with other high-earning industry professionals will consider moving in.
The parallel growth of attractive, hip areas like Port Credit and Lakeview Village, which promise to become two of North America's most dynamic urban waterfront destinations, dovetails perfectly with the creation of a new creative ecosystem.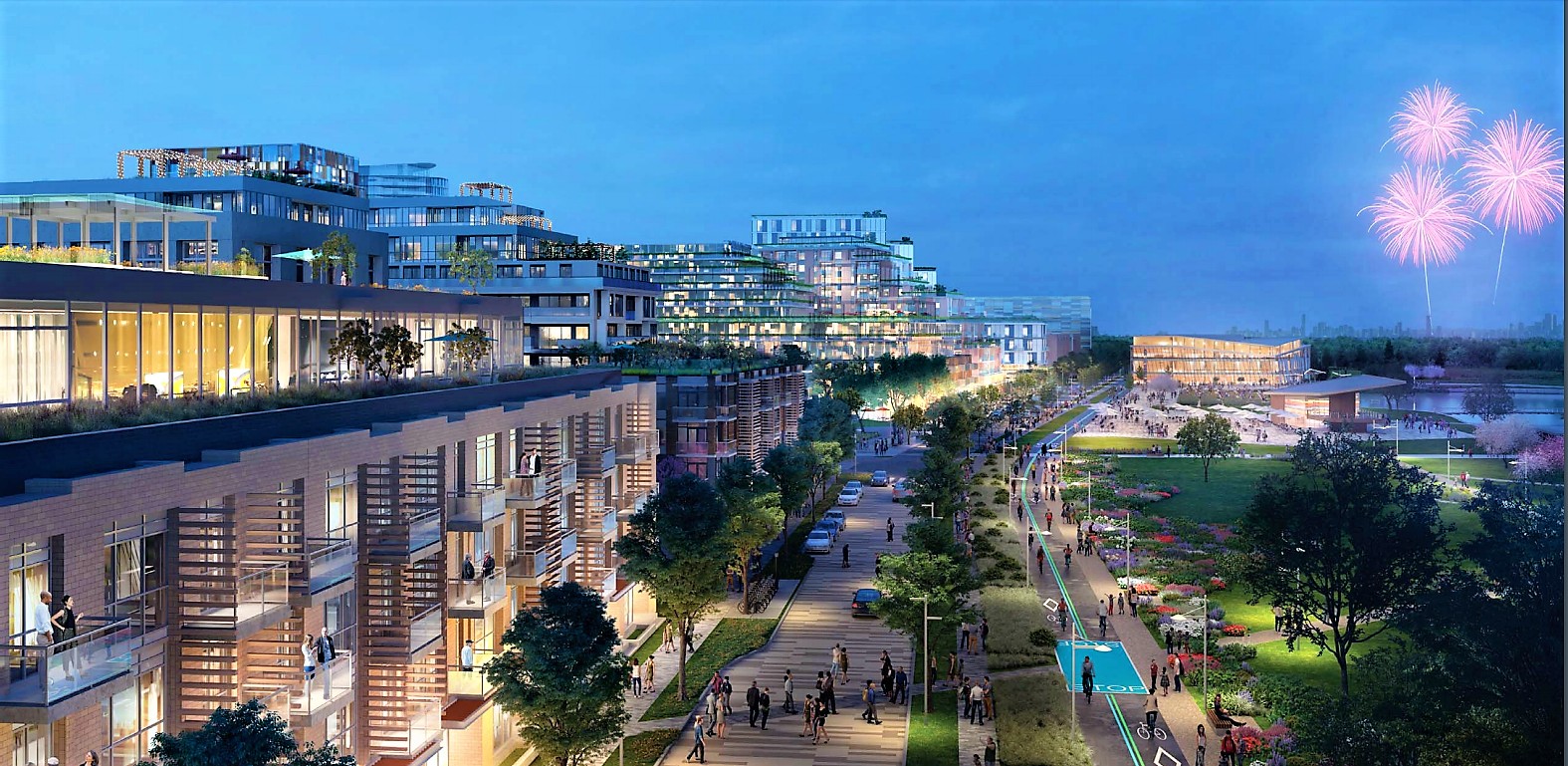 Lakeview Village could be used for film and TV, while creative professionals and businesses will also be drawn to its cool waterfront vibe. This isn't your parents' Mississauga.
As Mississsauga looks forward to the next couple decades, luxurious condominium towers will rise up along the lakeshore and in the downtown. Councillors have heard regularly at planning and development meetings that yesterday's home buyers don't want them. But those who moved to Mississauga for its sleepy suburban feel are quickly being overshadowed by a cosmopolitan generation that wants to live in the sky. Creatives attracted by film and TV opportunities seem like the perfect fit with the city's future aspirations.
Neighbourhoods will benefit from the remaking of Mississauga's bedroom community image. Bakeries, cafes, breweries, galleries and boutiques are sure to follow the investments and lucrative incomes set to grow as streaming services and other technology continue to put film and TV in the pockets of billions of entertainment-crazed consumers around the world, on demand.
"When you think about this type of industry as an industry, it's a clean, smart, brain kind of job, high yield, really positive sector that you want to attract to your city, but it also adds that cool factor that attracts a lot of other things," Damaso said.
The economic potential seems unlimited, now more than ever.
According to Ford, the value of film and television in Canada has doubled in the past decade. In 2019, the industry contributed $2.16 billion to the Ontario economy, an increase of 14 percent year-on-year. Last year had rocky periods for filming, suspended during the first provincial shutdown, but the bottleneck will be released through 2021 and productions are already booming in Mississauga — including Jason Momoa's See for Apple TV, which has filmed at the Sheridan Centre.
With widespread vaccine coverage on the horizon, a massive influx of TV and film investment is set to be moved in from the sidelines.
Mississauga is in the early stages of its transformation from sleepy suburb to modern metropolis, and film and television are helping drive the change. A major culture shift is coming. "It's a slow process," Damaso added. "The reason we do 10-year plans is it really takes a decade to see that."
---
Email: [email protected]
Twitter: @isaaccallan
Tel: 647 561-4879
---
COVID-19 is impacting all Canadians. At a time when vital public information is needed by everyone, The Pointer has taken down our paywall on all stories relating to the pandemic and those of public interest to ensure every resident of Brampton and Mississauga has access to the facts. For those who are able, we encourage you to consider a subscription. This will help us report on important public interest issues the community needs to know about now more than ever. You can register for a 30-day free trial HERE. Thereafter, The Pointer will charge $10 a month and you can cancel any time right on the website. Thank you.
Submit a correction about this story