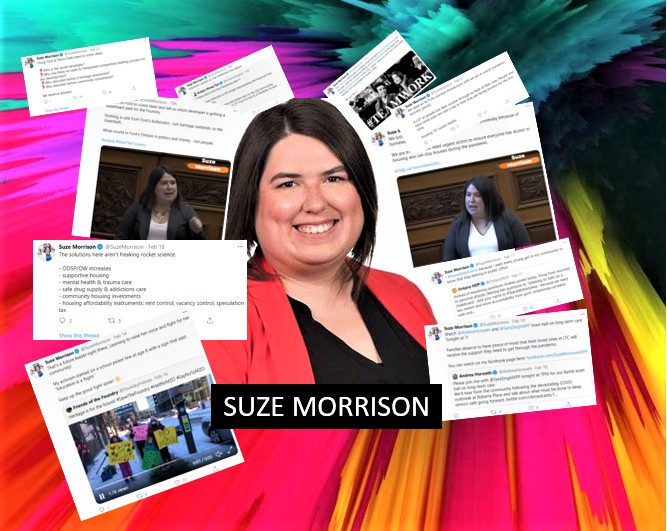 Suze Morrison-Twitter/Ontario NDP/Graphic Illustration The Pointer
A modern politician who gets social media's true value
The Pointer's Social Media Monitor is a weekly look at how elected officials and other public civil servants are using their taxpayer-funded resources to shape digital communication aimed at constituents. We feature one public figure each week.
---
As a former communications professional, Toronto Centre MPP Suze Morrison knows about the power of engagement.
She had to if she wanted to succeed.
As the first NDP MPP representing a historically Liberal riding, she needed to demonstrate a keen knowledge of downtown issues, showcase a history of activism to address and solve those problems, while effectively communicating with a diverse group of constituents representative of the city's dynamic downtown core.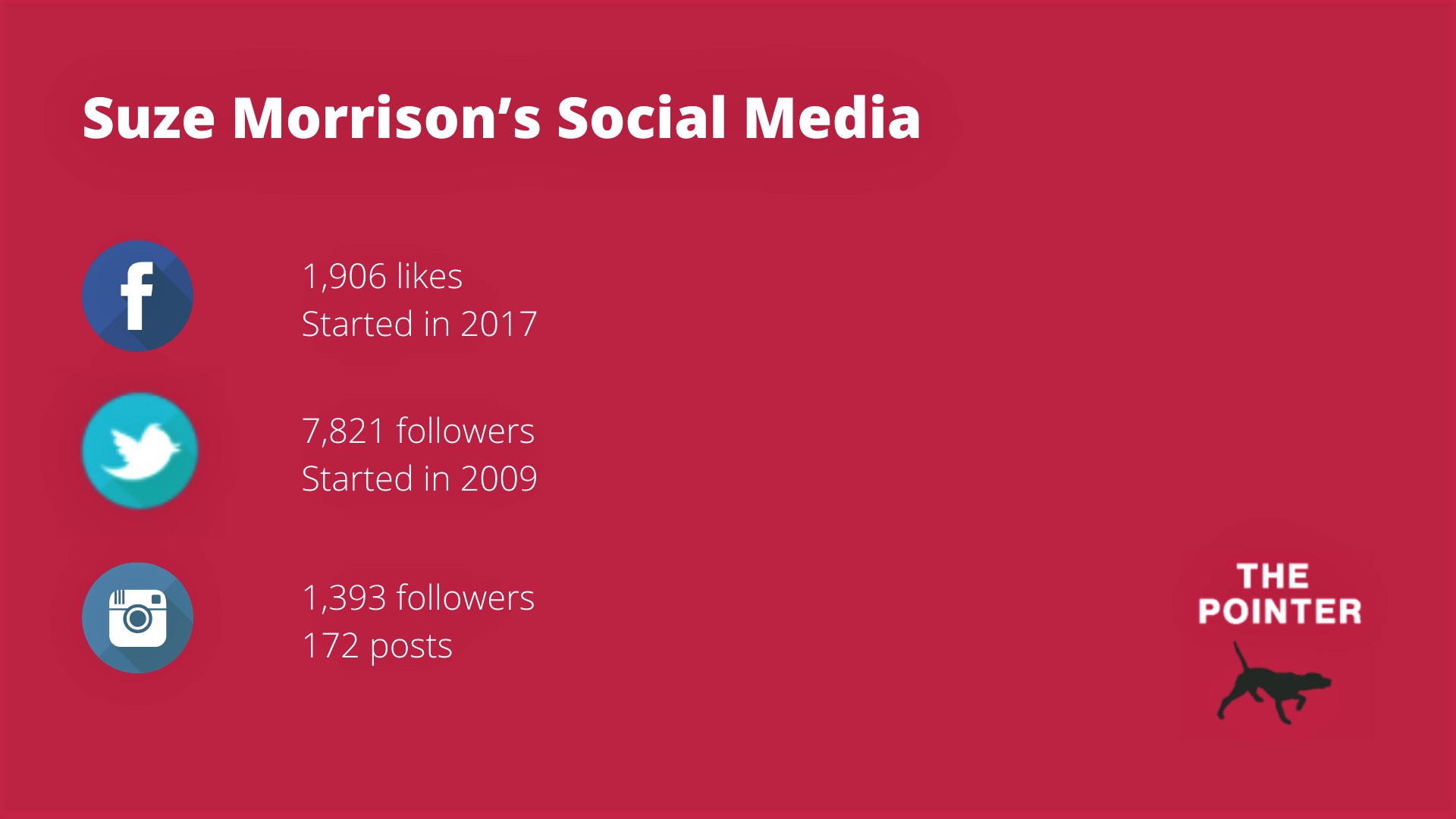 Identifying transit issues, access to healthcare and affordable housing as her main problems to tackle, Morrison wasted little time before continuing her leadership in championing what her constituents sent her to Queen's Park for.
Earlier this month, Morrison, the official Opposition Critic for Urban Indigenous Issues and the Missing and Murdered Indigenous Women and Girls Response, announced she will run to keep her seat in 2022.
The ongoing pandemic has worsened many chronic urban problems and Morrison has used social media in a unique way, connecting with residents through a mix of her own lived experience and the use of technology to engage intimately with others on the issues that truly matter to them.
There is little fluff, shameless PR or empty photo opps.
A woman with mixed settler and Indigenous ancestry and equipped with an honours undergraduate degree and a diploma in public relations, Morrison became a provincial parliamentarian despite facing poverty and precarious housing situations earlier in life. Her social media has the redemptive, fighting spirit of a woman on a mission.
Intersectionality and the honouring of unique, often marginalized lived experiences are themes that permeate Morrison's public presence and influence her ability to relate to constituents. Morrison sets herself apart from many robotic party politicians who practice blind loyalty to their bosses.
Using Twitter to spur quick debate and comments, Facebook to showcase her most recent work at Queen's Park, Instagram to promote visual-heavy text and inspiring photos and TikTok as a creative and informal outlet to showcase her personality, knowledge of pop culture and memes, Morrison says she's keen on trying to branch outside typical social media use to make herself feel real and available to her constituents.
"I really have always approached politics really authentically and with quite a lot of vulnerability," Morrison told the Pointer. "I really do embrace not being afraid to use my own personal narratives and lived experiences so that people in the community know that they elected someone who's from this community, who grew up in this community, who shares their lived experience and their traumas and their struggles, and that they've got someone championing them at Queen's Park who knows what it's like to live in poverty, that knows what it's like to have been a caregiver for a parent with a disability, who knows what it's like to struggle to pay back student loans as a young person in my community. People in our community, they want to see humanity in elected representatives."
Peel shares many similarities with Toronto, and Morrison serves as an example of a modern politician who engages with social media in the type of authentic way younger generations appreciate. Unlike those who are not digital natives, many savvy constituents who demand to have their concerns represented, have little time for Hollywood politicians who use social media to pose for unwitting audiences.
Twitter and Facebook are filled daily with posts calling out public figures who are obviously fake. Texas Senator Ted Cruz was crucified for posting pictures this week that looked like something an image consultant put together – showing him helping residents – after he was caught vacationing in Mexico while his constituents were in crisis as dozens died from a brutal winter storm that crippled the usually balmy border state.
Morrison's social media has the opposite effect, a space for those who want to see their representatives working for them.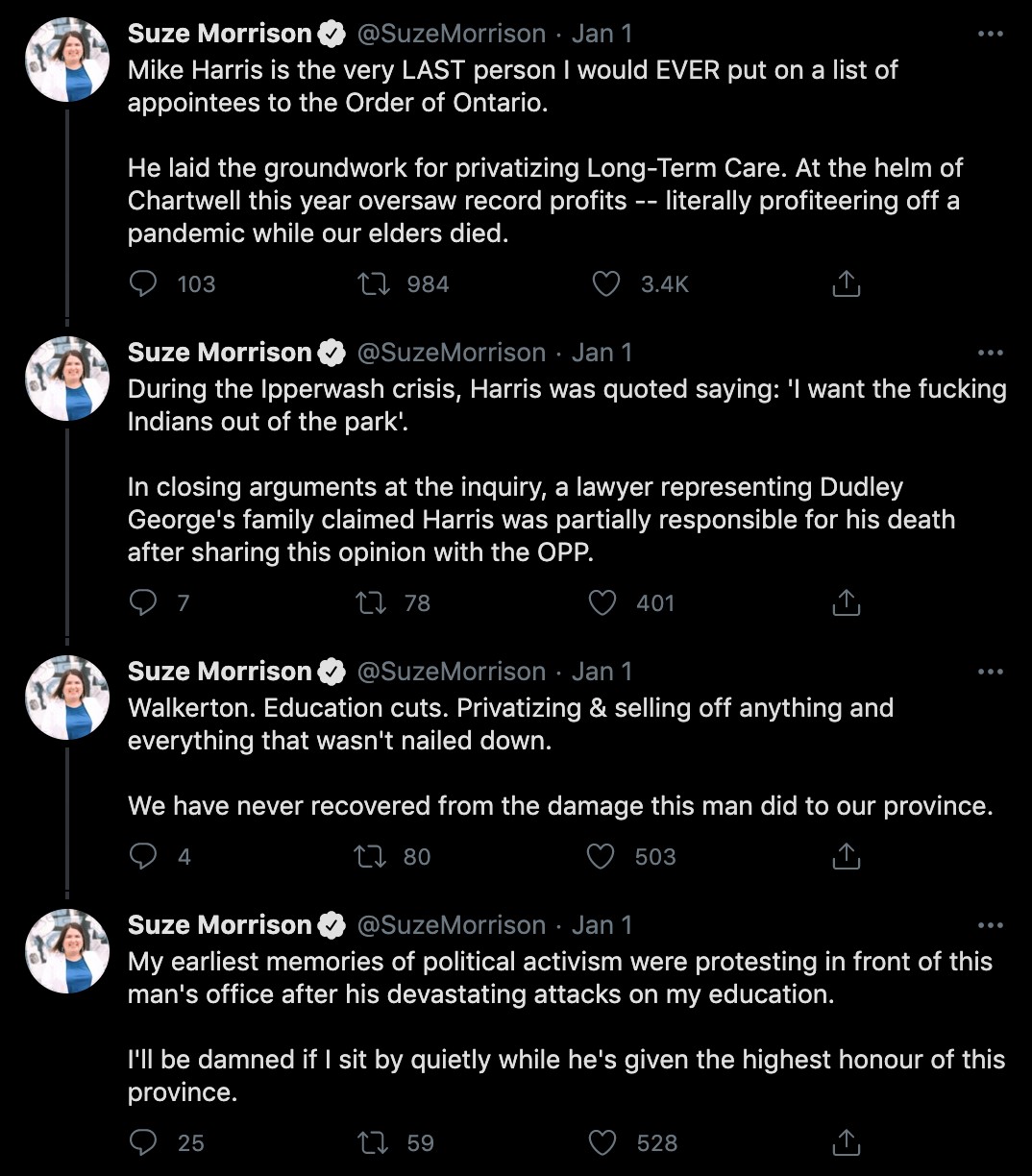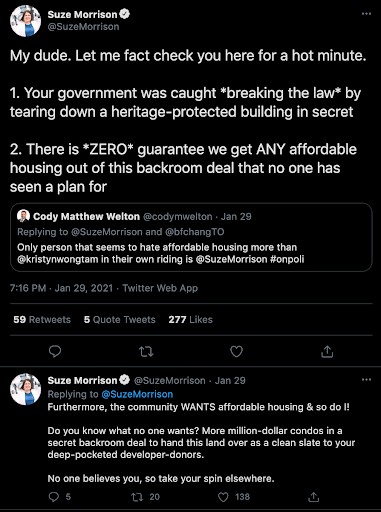 All bark and all bite – Morrison is not afraid to voice and defend her opinion. Morrison garners online engagement using lived experiences that many of her supporters relate to.
"There's obviously risk associated with that – when you're willing to be vulnerable," Morrison says. "But from my perspective, it's always paid off. Any content that you've seen with the memes and the other really salty stuff, I can guarantee you that was me and not my staff."
According to Morrison, her office employs an NDP average staff of three employees. Armed with two constituency assistants and one legislative assistant, Morrison assigns social media duties to them on a case-by-case basis. Her Facebook page, according to the transparency feature, is currently running ads, which have historically revolved around broader social issues and local problems. Issue-based advertisements are managed separately from NDP campaign material, and everything is done selectively.
"If we were doing a town hall, for example, we might put $50 or $100 into promoting that one specific event, but it's very ad hoc so it's not like a specific budget line that I see that we allocate consistently," Morrison explained.
Beyond sharing and promoting community events – you will still see her advocating through a computer screen on Zoom or other video platforms due to the pandemic – but you will also see her raising awareness for her latest petitions, sharing compelling speeches made at Queen's Park, and even protesting with other Torontonians.
Just this past January, residents saw her standing with them during one of the protests against the demolition of the heritage-protected Foundry buildings, located in her own constituency. She showed residents she's talking with mental health experts, local businesses and residents from within Toronto Centre, which has a population of just over 100,000, to find out how people are being affected by the pandemic.
And beyond the hustle and bustle a Toronto politician experiences, she doesn't forget to wish happy birthday to fellow Toronto Centre members including activists that she works closely with. In an effort to localize provincial decisions, she broadcasts her actions to her residents, taking inspiration from U.S. representative for New York's 14th congressional district, Alexandra Ocasio-Cortez.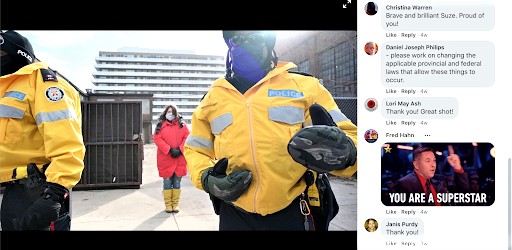 "As politicians, we have to be able to stand up at our podiums and on our soapbox and have our big political speeches, but politics happens everywhere else and in between too," Morrison says.
"We have to be willing to be in those spaces."
Her comments reveal a general theme. When Morrison posts actionable, qualitative and inspiring material that she herself tries to emulate, those who engage often seem disarmed by her "vulnerable" approach. Confrontational retorts and rhetorical questions, which swamp social media feeds maintained by politicians, are largely absent, replaced by comments of gratitude or begrudging acceptance. No constituent of hers has to ask where she stands on issues – they know, because she makes it loud and clear what she stands for and against, unlike so many public officials who live on the fence, telling every room they talk to whatever they want to hear.
In December, Morrison's Motion 125 was put to a vote, calling upon the Doug Ford PC government to temporarily reinstate the moratorium on residential evictions and prohibit evictions for nonpayment of rent for the rest of the COVID-19 pandemic until Ontario "has entered a post-pandemic recovery period." Although Morrison was a hero to many tenants who faced unfair and risky ejections that would send them on the street during a pandemic, some landlords around the province made her out as a villain.
On Feb. 17, the Ford government voted against Morrison's bill, which she calls the "No COVID Evictions Act," which would extend the temporary ban on evictions until one year after the pandemic is declared over. The bill has now been tabled for further consideration.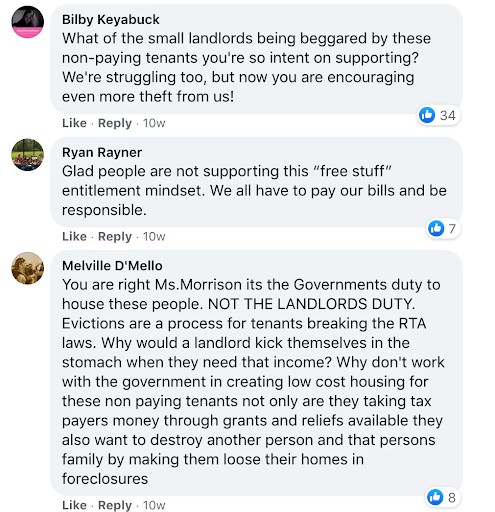 Morrison is a staunch supporter of affordable and accessible housing. Although she has championed protections for tenants during the pandemic, the same can't be said for many landlords around the province, prompting many of them to criticize her position on social media. A Bill that gives landlords more security was passed in the summer – Bill 184, Protecting Tenants and Strengthening Community Housing Act – and was condemned by Morrison.
Morrison can't reply to all comments and often does not address those critical of her choices. She has even been accused by some commenters of deleting replies to her Facebook posts that didn't agree with her narrative.
She has also been attacked for her appearance and gender, examples of the worst of social media, where hate is commonly targeted at public figures.
Morrison seems too focused to waste her time on those who are not reasonable.
"The real solution for both landlords and tenants is a rent subsidy so that tenants can pay their bills and landlords can get paid, and I certainly sympathize with particularly small mom-and-pop landlords," Morrison says. "I can understand their frustration in my community of Toronto Centre. We have some small landlords, but the majority of the tenants in my riding are renting from large corporate landlords. The issue is not about small landlords versus tenants – this is really about vulnerable tenants, specifically in places like downtown Toronto, that are fighting to stay housed in a housing supply that is almost exclusively targeted by these large corporate landlords."
Funny memes and avoiding contentious issues will not win the hearts of Morrison's savvy constituents. She could benefit from replying back to some of the reasonable, critical comments, but with over 23,000 votes in the 2018 election, which was half of the overall turnout, Morrison is hyper-attuned to the positions she campaigned on, which her supporters expect her to honour.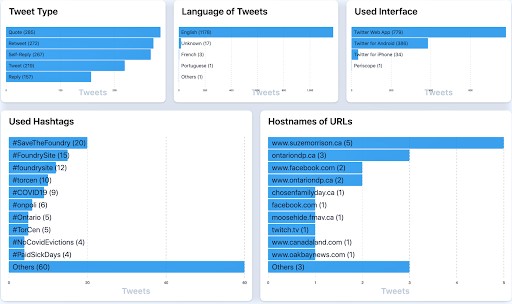 An analysis of Morrison's latest 1,200 tweets shows she is original and consistent. With a balance of retweeted and self-generated content, mixed in with the use of different hashtags to raise awareness around timely causes, Morrison knows the power of social media as a democratizing utility.
Morrison is an avid user of social media and prefers transparency over spin, eliciting many moving responses from residents who are clearly grateful for the engagement and authentic representation.
In an age when platforms are used as little more than tools to spin voters, her example should show GTA politicians how social media, and the public's dollars, can be used to serve the interests of constituents who put them in office.
---
Email: [email protected]
Twitter: @vanessabalintec
---
COVID-19 is impacting all Canadians. At a time when vital public information is needed by everyone, The Pointer has taken down our paywall on all stories relating to the pandemic and those of public interest to ensure every resident of Brampton and Mississauga has access to the facts. For those who are able, we encourage you to consider a subscription. This will help us report on important public interest issues the community needs to know about now more than ever. You can register for a 30-day free trial HERE. Thereafter, The Pointer will charge $10 a month and you can cancel any time right on the website. Thank you.
Submit a correction about this story