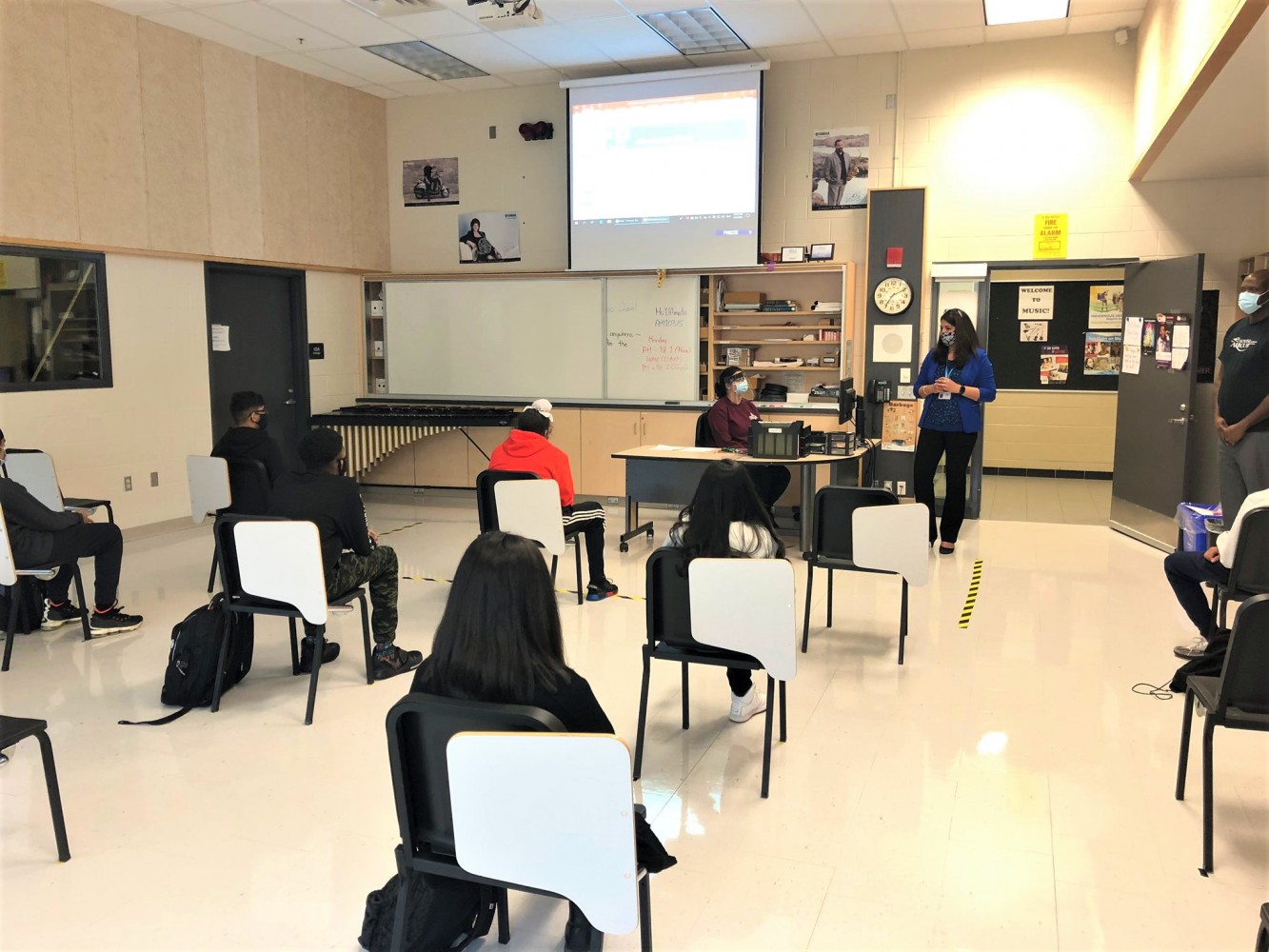 The Pointer file photos/@mrsglanfield-Twitter/PDSB/ETFO
Peel educators question if Province has done enough to reopen schools Tuesday
Teachers and students across Peel will walk into classrooms once again Tuesday morning but questions about how the reopening has been handled still haven't been answered, according to some educators.
After schools across Peel were reopened in September, on November 9, 35 percent of them in the region's two publicly funded boards, 142 in total, reported at least one active case of infection. This was a 30 percent increase in the number of schools that had an active case on October 28, as the novel coronavirus spread rapidly across Peel before it was moved into lockdown.
The Province showed data that indicated rates of transmission in school settings during the fall were far below the rates in the general community, but as some students prepare to return tomorrow, educators in Peel are concerned about what they describe as a lack of provincial attention.
"It's been a very challenging experience to be online, especially for those who came online just in January," said Gail Bannister-Clark, president of Peel Elementary Teachers' Local (PETL). "So we want to be back in the classroom, but we need to have safe conditions in order to return. And we have not been provided with safer conditions at this point."
On Feb. 11, Bannister-Clark, on behalf of PETL, released a public letter calling on Dr. Lawrence Loh, Peel's medical officer of health, to use his authority to require schools in Peel to immediately implement enhanced safety measures, which include: smaller class sizes to allow for adequate social distancing, Level 3 masks for staff, physical barriers (such as plexiglass) for staff when required to work seated at tables with students, further enhanced and more frequent cleaning protocols, improved ventilation and portable air purification and CO2 monitors in all classrooms.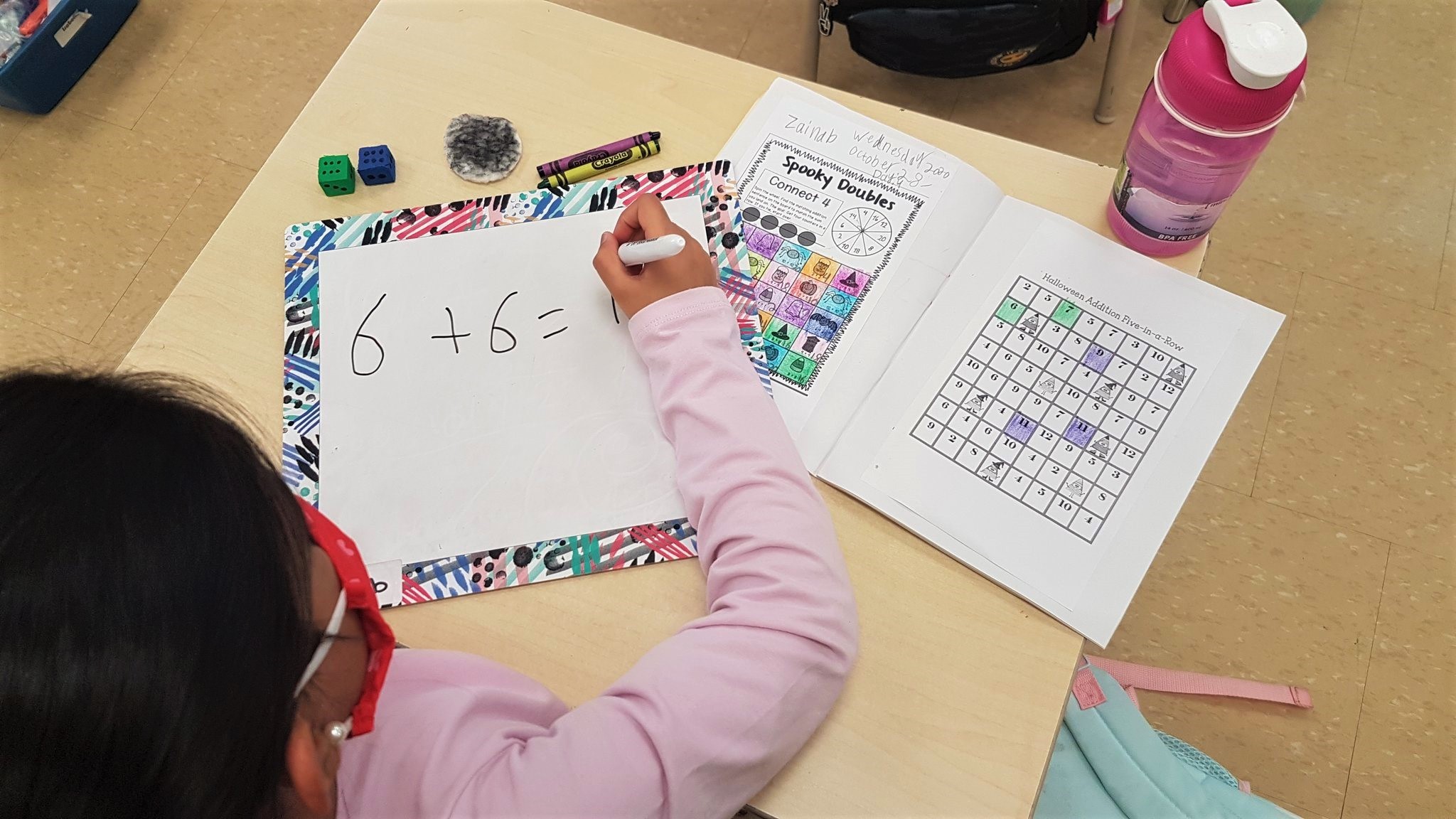 Some educators in Peel are concerned the Province has not done enough to prepare for a safe reopening.
Reopening rules are largely the same as they were in September. Depending on the chosen learning model, families have a choice of sending their children back to school or continuing with online learning. On top of previous recommendations that include physical distancing, hand hygiene, and staying home if unwell, following provincial guidelines and local recommendations, the Peel District School Board is now mandating that children from kindergarten to Grade 12 will be required to wear a non-medical, cloth mask or face covering while indoors, including in classrooms and hallways, and outdoors at school during nutrition breaks, according to PDSB spokesperson Tiffany Gooch.
According to the Government of Canada, Level 1 medical masks only provide baseline protection, whereas Level 3 masks provide the highest level of filtration and protection.
"Our members are quite concerned about returning into a situation where the PPE has not been enhanced," said Bannister-Clarke, who says the mask requirement for Kindergarten students is a small step.
She said the union is particularly concerned about those students with particular learning needs that often don't allow for mask wearing at all times.
"That's a positive, but we do have special education classes where students aren't wearing masks. We've had those students all along, even in January, [as] an accommodation that was provided for parents who felt that their children with special education needs weren't able to learn remotely. They've been in the building all this time – so that's been a concern – and now that we're all returning, it continues to be a concern that some of them [aren't] wearing masks."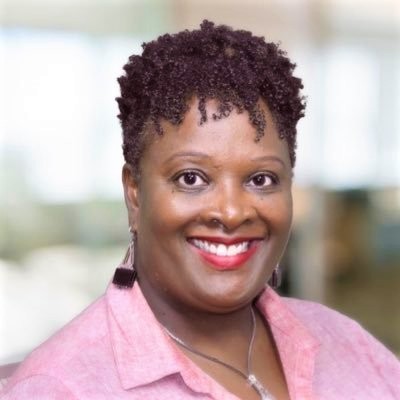 Gail Bannister-Clark, president of Peel Elementary Teachers' Local, says adequate online learning resources have not been provided.
Beyond masks, active screening measures have been adjusted only slightly since the return from winter break on Jan. 4, when the Province's active daily screening tool was implemented, but schools were not reopened for most students (those in certain special needs programs did continue going into classrooms). Active screening will be performed for all staff and secondary school students for Peel's two boards, while enhanced daily screening will be performed for all elementary school students.
Each elementary student will be required to fill out a "Peel Public Health Screening Tool" to complete at home before attending school. They will only be permitted at school if children have no symptoms and families answer "no" to all questions. Students must stay at home, notify the school of their absence, self-isolate and seek health advice from a healthcare provider if families answer with a "yes" to any questions, according to Gooch.
Secondary students will be required to fill out Ontario's screening tool before going to school and show verification of completion with a green checkmark and the date. "If the student does not complete the screening and receive the verified green checkmark, they must be kept home. If the student forgets to bring their clearance, they will not be able to enter the class until they complete the screen and verify it with their teacher," Gooch said.
The most notable difference to in-class learning compared to the fall is the presence of rapid testing at some school locations. According to the Region's website, Peel Public Health provided pop-up testing sites this past week for students, staff and parents, and will continue to provide testing going forward for those with symptoms or believe they have come in contact with someone who might have the virus. A full list of testing locations can be found here (note that some of them are no longer operating).
According to Gooch, these testing sites "will be located in schools where access to community testing sites is not readily available over a short distance," with more information being sent by email to PDSB families. Some of the testing sites she referred to in schools were for last week and it remains unclear if those pop-up locations will be made available again, after classes reopen on Tuesday.
The reopening of classes has some parents and teachers across the hard-hit region worried about the risks of creating a third wave, which recently released provincial modelling suggests will likely happen, as the U.K. variant now spreading across the GTA continues to cause challenges.
The Ontario government, in preparation for school reopenings on Feb 16., has recently spent another $381 million in federal support for technology purchases, personal protective equipment (PPE), staffing, digital curriculum development, school ventilation and mental health. However, some teachers are not happy with these investment commitments, since up to $500 million of the total $1.3 billion invested in schools during the pandemic has been from school board reserves.
"The provincial government actually has put school boards in a very difficult position," said Vickita Bhatt, the political action organizer for PETL. "The province actually forced all school boards across Ontario to dip into their reserve funds, which are meant to support students. The government forced school boards to dip into their reserve funds to the tune of almost half a billion dollars, and so that's a huge gap that's going to be emerging."
Bhatt's sentiments are echoed by other elementary educators, who organized on Feb. 11 for PETL's online Phone Zap event, where a group of approximately 80 participants called government officials to show solidarity against current government measures.
The event, held on the same day the Ontario government announced the postponement of March Break till April, called on participants to contact ministers at the Ministry of Labour, Health and Education, alongside Premier Doug Ford and Government House Leader Paul Calandra to listen to their demands for smaller class sizes, additional ventilation improvements, paid sick leave and asymptomatic testing strategies in every school.
"My colleagues and I, our mindset is always on safety for students – we weren't even thinking about March Break to be honest," said Bhatt, who emphasizes there could be mental health implications for both students and staff in delaying the break.
"We felt like this was a non-issue really, because we should be focusing on class sizes, having a comprehensive asymptomatic testing strategy, infrastructure investments for ventilation [and] on providing families with paid sick leave, so that they can take the time off if they are symptomatic, or [if] they have symptomatic family members in the household. This is what we should be focusing on – investing in Ontarians – and unfortunately, what's been talked about from the government is March Break."
The return to in-class learning comes just days after the province is set to return to a colour-coded framework that will see Peel residents transition from the current stay-at-home-order to lockdown, a move that brings limited openings of retail stores and Loh's disapproval over the Province's decision. He advocated for at least a two-week period after school's reopen before changing other public health measures but his advice to the Province was ignored.
Loh's decision to prioritize school reopenings came just before Peel Public Health's weekly epidemiological report was released on Feb. 12, which shows that over two-thirds of infection cases involving those under 18, reported at least one major symptom (fever/chills, shortness of breath, cough, loss of smell/taste) or one mild symptom (runny nose, headache, nausea/vomiting/diarrhea, sore throat, fatigue/muscle aches) of COVID-19. Although a majority of cases among children can be contained if symptoms are detected and managed, the spread from asymptomatic cases still remains a large concern without mass rapid on-site testing strategies at schools.
To complicate the matter of safe reopening even further, PDSB is dealing with a recent cyber attack on its website. After being unavailable for more than a week the website is back up.
On Jan. 26, PDSB was implicated in an encryption malware attack, which continues to affect the board's platforms, files and other systems. According to Bannister-Clarke, although workarounds have been put in place to access emails and online learning platforms, some electronic functions are still not available.
"You know that that's been challenging – they (staff) haven't been able to get the forms that they need… that's been a bit of a challenge as well."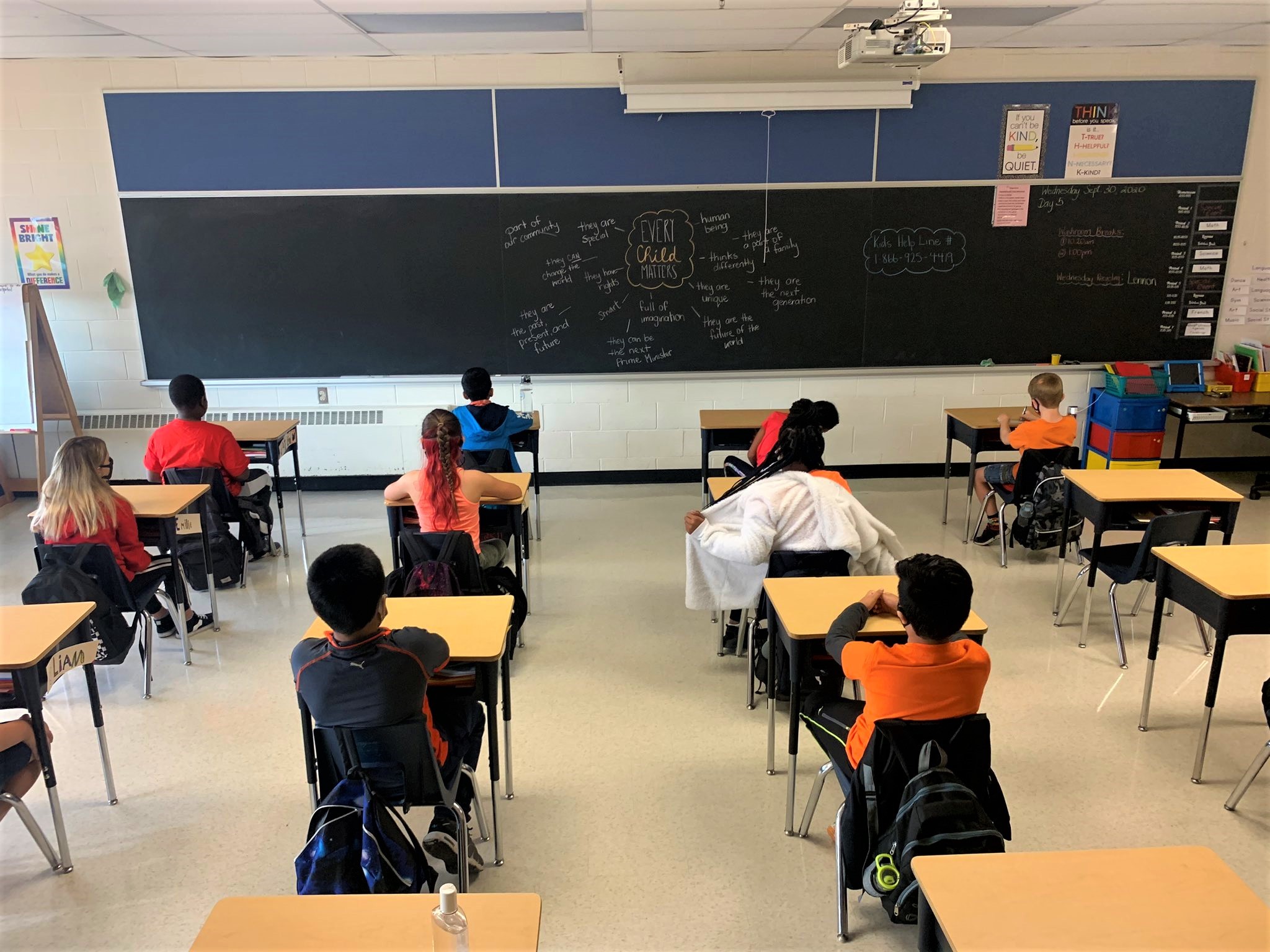 Peel students go back into classes tomorrow, but some educators worry that not enough has been done to make these spaces safe.
According to Gooch, there is "no reason to believe that any personal or sensitive information was compromised as a result of the incident." An ongoing investigation is underway with third-party forensic investigators to "gain a full understanding of the events that led to this incident, including how the incident occurred" and further strengthen current protections and tools utilized by the PDSB to protect against cyber attacks. As of today, the vast majority of PDSB systems are back online, and the main website will be fully operational by reopening day, says Gooch.
On Feb. 12, PDSB held a professional activity day in preparation for this week's reopening. The training that was sent out to educators included mandatory cybersecurity awareness training, anti-racism training and online learning resources.
Bannister-Clarke says this training, among many other resources that are now being offered, is too little, too late.
"People have been online since September, they're now getting this training," said Bannister-Clarke. "People who came on in January without this training had to figure it out [on their own]. From what I heard, teachers were saying, 'I've been online since September. I didn't learn anything new today.'"
Teachers contacted The Pointer with similar concerns, that online training resources for virtual learning are only now being offered, despite large numbers of students who relied on at-home education since September and will continue learning online even after schools reopen Tuesday.
A large component of the training, according to Bannister-Clarke and other teachers, was dedicated toward safety protocols and cyber awareness. In light of the recent cyber attack, which Gooch highlights as an "important reminder to us of the importance of cyber security and practicing good cyber hygiene," Bannister-Clarke notes that students have been able to create their own chats and spaces using online learning platforms, opening gateways for online bullying and inappropriate use of class time, which the recent training resources have started to address. Despite this, Bannister-Clarke says more resources and support is needed if online teaching is to continue being an integral part of the learning experience.
"Teachers have had to change their program to be online, and that's quite challenging to do," she said."How can we change and format it so that we can give the students something [while] we can't expect students to print anything? It's just challenging [for] them in that way, and we haven't really been given curriculum documents – we haven't really been given those sorts of resources that are lessons that can be done online."
She echoed what other educators have said.
"What's really needed is online resources, that's what we really need."
---
Email: [email protected]
Twitter: @vanessabalintec
---
COVID-19 is impacting all Canadians. At a time when vital public information is needed by everyone, The Pointer has taken down our paywall on all stories relating to the pandemic and those of public interest to ensure every resident of Brampton and Mississauga has access to the facts. For those who are able, we encourage you to consider a subscription. This will help us report on important public interest issues the community needs to know about now more than ever. You can register for a 30-day free trial HERE. Thereafter, The Pointer will charge $10 a month and you can cancel any time right on the website. Thank you.
Submit a correction about this story