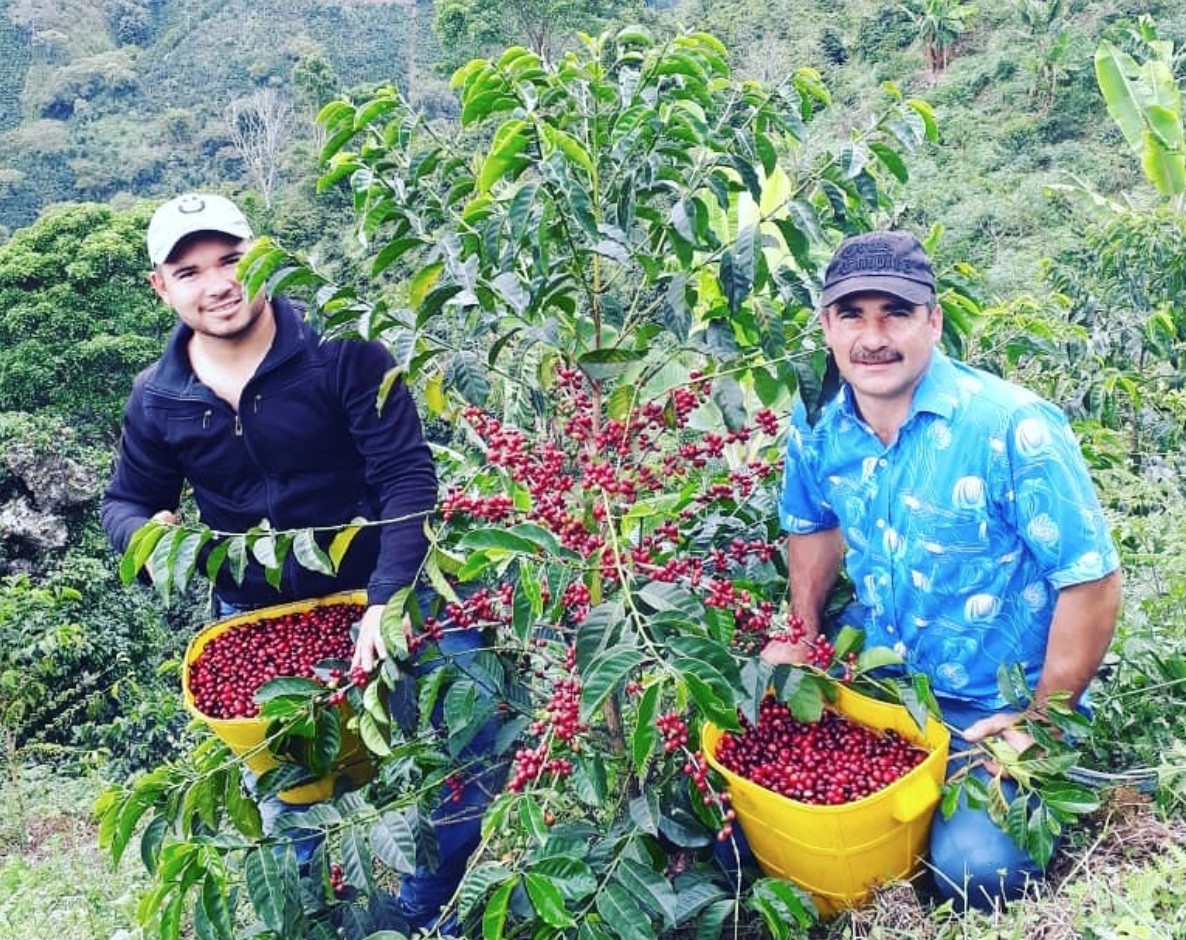 Photos from Montañeros Coffee and Atlas 365
How resilient Peel startups are surviving the pandemic
The telltale marks of a recession often mean a drop in spending, production, income and employment, with an increase in business insolvencies and financial struggles. While thousands of small businesses across the province have been feeling the brunt of lockdown consequences due to the COVID-19 pandemic, the innovative and resilient nature of entrepreneurs has kept many of these businesses alive.
In May, Statistics Canada reported that across the country, almost 41 per cent of small businesses reported laying off their staff. Of the businesses that did lay off more than one employee, 45 percent laid off more than 80 percent of their workforce. Hope sparked in October, when businesses started to show signs of confidence in their organization's overall economic outlook.
According to the Ontario Chamber of Commerce's second round of their 2021 Ontario Economic Report Preview, businesses mainly reported feeling confident about their economic outlook due to increased demand for their products/services and a growing client base. Businesses that didn't feel confident, however, reported low consumer confidence, disapproval over federal and provincial government supports for businesses, and the overall provincial response to COVID-19.
However, in January, conditions had not improved enough to indicate an economy ready for a significant recovery, as much of the country slowly begins to open up once again. Employment fell by 1.2 percent, with losses concentrated in the retail sector in Ontario, which followed new public health measures implemented late December. The unemployment rate soared, particularly for Southeast Asian-Canadians (those who identify as Vietnamese, Cambodian, Laotian or Thai-Canadians) jumping 7.6 percent to 20.1 percent (largely due to conditions in Ontario), while unemployment among the Black population also spiked 5.5 percent to 16.4 percent, and those of Latin American descent saw unemployment in the community climb 4.5 percent to 16.6 percent. Many of these communities have large representation in Peel.
For startups and early-stage companies, the challenge of staying alive without existing capital and support has made the odds even slimmer. But despite this, many enterprising businesses are succeeding, thanks to significant sacrifice.
For micro-enterprise owners Wilmer Hernandez and Caterine Arbolda, selling coffee in Canada made from coffee beans in Colombia represents the perfect Canadian dream. By supporting family and farmers in their mother country and building a new life for their children in Brampton, Hernandez and Arbolda were able to start a new life for their family in 2019. But when the pandemic struck, the couple were completely sidetracked from building their coffee business in a market that traditionally demands face-to-face meetings and consumer sampling.
"We were very successful because people tried our coffee and said, 'wow, this is different!'" said 34-year-old Hernandez, the owner of Montañeros Coffee. "But after COVID, we couldn't do coffee tasting samples again and our business and sales fell down. However, this is our dream, our goal. We need to work hard to overcome the situation."
At first, the pandemic halted supply chains that delayed his hand-picked, specialty coffee beans from rural Colombia from being shipped to Canada directly. Hernandez's workers in Colombia, a combination of family members and independent farmers, helped ensure production wasn't disrupted, all with minimal risk to their health due to their stable supply chain and distance from urban centres.
Hernandez went to the Brampton Entrepreneur Centre (BEC), where staff helped him understand and apply for grants and loans, enrolled him into seminars to learn more about business practices that helped revamp Montañeros Coffee's online presence to differentiate themselves from the many different coffee brands that exist in the market.
Hernandez took the physical restriction limits as an opportunity to build social media profiles and streamline the website. After taking two years to learn English upon coming to Canada as a refugee in 2015, things finally started to pay off when word of mouth took on a life of its own.
"We were working hard so that people feel that we are different, [that] we provide a different coffee experience," said Hernandez. "Now, we are in 12 stores across Ontario and see a lot of online sales because of our coffee subscriptions. It might not be a big deal for everyone, but we feel good. We are seeing engagement every day."
Wilmer Hernandez and Caterine Arbolda, owners of Montañeros Coffee, with their family and some of their products.
Today, Hernandez is planning for a different kind of 2021 than what he expected a year ago. Rather than continuing with coffee sampling and contemplating a physical storefront, with the advent of widespread remote working, Hernandez expects to buy a food truck to sell coffee in residential neighborhoods to meet his clients at their doorstep. This time last year, Hernandez said he had between 10-20 followers on Instagram, a small but hopeful start to the business. Now, he has over 2,000, and is expecting to start selling wholesale to new customers in the United States.
From 2012 to 2016, about 95,940 businesses were created every year in Canada while 90,120 disappeared. Updated metrics that include all of 2020 aren't available yet, but the current Peel economic dashboard says bankruptcies are likely to increase in Peel as upcoming quarterly closures are completed and reported, which may break the streak of an overall downward trend of the amount of bankruptcies filed in the region each year.
Despite the odds stacked against them, Akeem Gardner, the CEO and co-founder of parent company Atlas 365, and fellow founder Randy Osei helped secure an oversubscribed financing round of $500,000 for their latest company Canurta Inc., which didn't come into its full existence until the pandemic hit.
"To us, hemp is different from marijuana," said Gardner, who also serves on Brampton's Environment Advisory Committee. "Hemp is a plant that grows with no or very little THC, but has an abundance of CBD (cannabidiol). CBD is the part of the plant that typically gets you healthy, but hemp can also be used for a multitude of other different things including green building materials, sustainable fibers and hemp seeds for protein. So when Randy and I learned this, this is where we fell in love with that plant because there's so much opportunity to explore here beyond just what people think when they hear about marijuana and legal marijuana."
Atlas 365, owned by Randy Osei (left) and Akeem Gardner (right), is a black-owned business located in Mississauga. They are anticipating Canurta Inc. to launch Canurta-infused products into the U.S. market sometime this year.
While the company has operated since 2017, Gardner says the pandemic made it significantly harder to secure investment, which jeopardized their chances of survival, even more so than the volatile marijuana market at the whim of stock traders, which made it hard for investors to back the then-newly legal marijuana producers.
With his back against the wall when COVID-19 threatened existing business plans, Gardner utilized his relationships with professors from the University of Guelph, who conducted research on their hemp farm. Gardner and Osei helped secure unique technology they believe can change the market and the entire hemp industry.
"I actually called one of the professors and I made this pitch clear to him," said Gardner. "I was saying, 'Hey, you give me the intellectual property that you've developed, and I will find a way and be resilient and go out and raise the money.' Even though that was at the [peak] of COVID, it must have been the right time or the right pitch or he just might have been feeling good that day, [because] it worked. We came to an agreement with the professors to work together – we would acquire the technology, and go out to our friends, families and our business associates and raise some money for their technology."
Like Montaneros Coffee, Atlas 365 utilized government programs and grants and consulted with BEC and local law firms for advice on how to stay afloat during the pandemic. As a recipient of the Canada Summer Job program, the Atlas 365 owners say they were able to keep youth from Brampton and Mississauga employed during 2020. Over the course of eight months leading up to the end of 2020, Gardner says the investment wasn't finalized until the very end of the year.
"It was literally at the 11th hour right before we had struck midnight in 2020 that we were able to get it. It was with a group of gentlemen who are extremely experienced entrepreneurs who were able to come in and lead our [investment] round, and then we were able to get some money from friends, families and business associates needed to be in oversubscription to be more than what we need to execute in Canurta."
While local and provincial support programs were important in keeping their business up and running, unique non-profit initiatives such as Innovate Inclusions' Black Entrepreneur Mental Health Initiative, which enabled Gardner to get in touch with a mental health therapist, were instrumental in their stressful fight to stay afloat. Gardner credits this initiative for helping him foster positivity during the pandemic, which ultimately bled into his business decisions in a positive way.
"As soon as I saw this I signed up," said Gardner. "When I signed up, I was introduced to a business and health and wellness coach who guided me through tangible activities that I can do to help my mindset, to help me be positive, and to help me understand that everything's gonna be okay."
Although Gardner says Atlas 365 isn't in the clear just yet, he relies on his resilience and passion to get him through whatever lies ahead.
"We're getting new news every day," he said. "Now we're learning about a new variant that might spread faster, that might be more dangerous, and so on and so forth. Nothing is certain, 2020 taught us that. But what I'm confident in is my resilience, in the fact that I love what I'm doing. And because I love what I'm doing, whether it's a good day or a bad day, whether we're nearly near bankrupt or whether we have hundreds of millions of dollars in our bank account, I'm going to go to work, every day with the same passion for what I'm doing."
Beyond the pivots small businesses had to perform to keep running, small business centres had to adapt to the times in order to keep providing relevant services to local entrepreneurs, under incredibly challenging and constantly changing circumstances.
The Brampton Entrepreneur Centre, after closing its working space in March, started to push online seminars, consultation services and other online support mechanisms in lieu of the business space that many early startups rely on. Jen Vivian, the manager of the BEC, says the first few months of the COVID-19 pandemic drove everyone into a panic.
"We deal with a lot of startups and during those first few months of COVID, those numbers really dropped off," said Vivian. "But I would have to say there was an increase in the support that we were providing to established businesses."
The BEC ran a number of programs that helped to target weaknesses in a business's e-commerce model, find ways to recover and pivot to continue serving customers and keep connected with other entrepreneurs and mentors through peer mentoring sessions. From helping restaurants recover and turn their special sauce or dish into a packaged good, to connecting entrepreneurs over virtual coffee meet-ups, Vivian says BEC stayed busy trying to find ways to get people engaged.
The BEC (top) saw inquiries almost double from 2019 to 2020 (The Mississauga Business Enterprise Centre's data is below). Both business centres saw a jump in the total number of consultations and inquiries. Grant levels were determined by the Province.
Almost a year after the pandemic started, Vivian notes that September saw noticeable interest in starting a business increase.
"September, there was a shift, and we started to see an increase in the number of aspiring entrepreneurs, which is, I think, a very positive and hopeful sign that people are feeling we're going to get through this. I also think it has a lot do with [the] number of people [who] have been laid off. So now that they have the time, because they're not working, maybe this is a really good opportunity for them to dive into entrepreneurship and really use this opportunity to look at starting their own business."
Going into the new year, Vivian says the BEC will tailor its offerings for mixed online and in-person services to continue giving people a variety of ways to connect and engage.
"The pandemic really highlighted the importance of the small business side in Brampton," she said. "I think it really created an opportunity for us to look at ways that we can better serve clients and maybe streamline our operations to make it easier for entrepreneurs to access programs and services. It's been a challenging year, but it's been positive. We're starting to feel like there's a light at the end of the tunnel."
---
Email: [email protected]
Twitter: @vanessabalintec
---
COVID-19 is impacting all Canadians. At a time when vital public information is needed by everyone, The Pointer has taken down our paywall on all stories relating to the pandemic and those of public interest to ensure every resident of Brampton and Mississauga has access to the facts. For those who are able, we encourage you to consider a subscription. This will help us report on important public interest issues the community needs to know about now more than ever. You can register for a 30-day free trial HERE. Thereafter, The Pointer will charge $10 a month and you can cancel any time right on the website. Thank you.
Submit a correction about this story