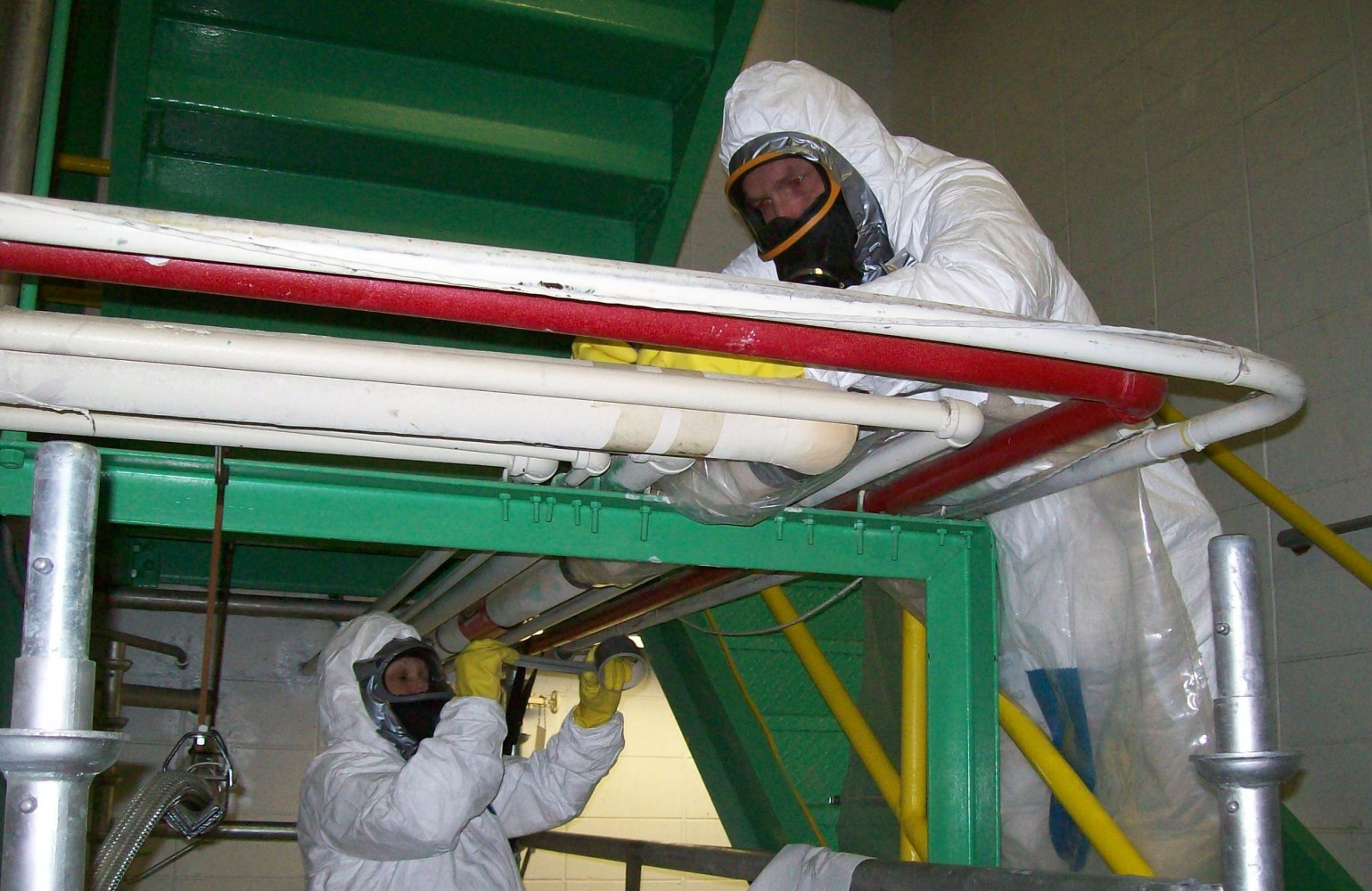 Graphic from The Pointer files/Photos from Google Maps/Wikimedia Commons
Mississauga finally commits to removing asbestos from fire stations
Almost 12 years after a comprehensive inspection confirmed asbestos in at least nine Mississauga fire stations, the City is moving to remove the potentially hazardous material from the halls where its firefighters eat, work and sleep.
Data show that firefighters across Canada have far higher rates of cancer and death due to prolonged exposure to carcinogens than the general population. It's one thing to face severe unavoidable risk while battling a blaze; and an entirely different reality for firefighters to find out they also face entirely avoidable harm inside stations because officials have ignored the risk for decades.
A three-part investigation by The Pointer in October revealed 14 of the City's 21 fire stations are in various stages of disrepair with a total bill of more than $30 million to get them up to scratch. It also found three stations simply unable to meet modern standards without being rebuilt. The investigation, using an audit obtained through Freedom of Information after the City of Mississauga refused to share it, showed asbestos in several fire stations.
---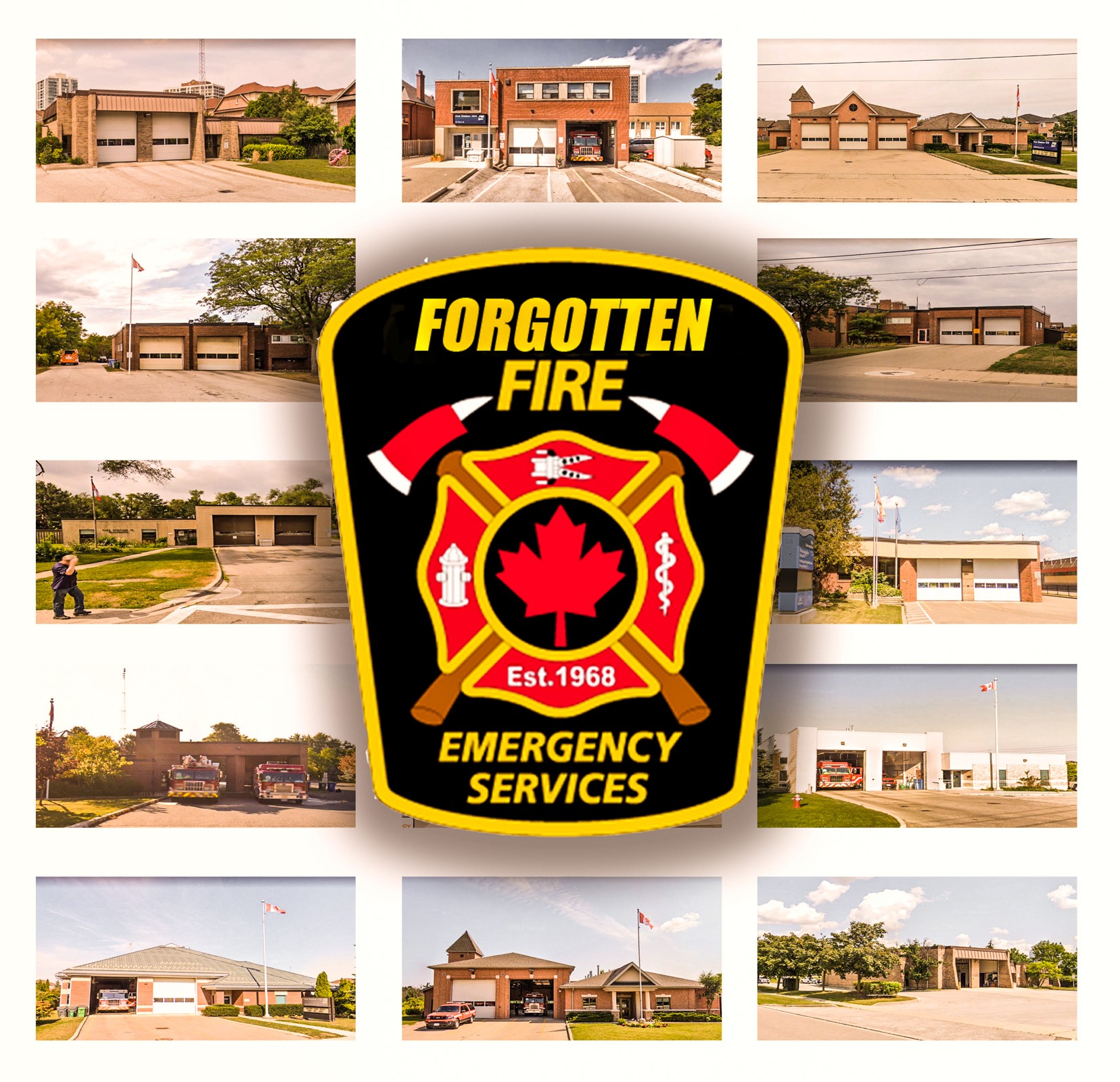 The Pointer's three-part investigation into Mississauga fire halls:
Part 1 - Documents show decades of neglect have left Mississauga's fire stations crumbling & public safety at risk
Part 2 - 'These buildings are falling down': Trio of Mississauga fire stations pose safety risk, daming audit finds
Part 3 - Firefighters already exposed to hazardous fumes kept in the dark about asbestos in at least 9 Mississauga fire stations
---
Fire Station 103, 104, 105, 107, 108, 109, 110, 111 and 112 are all referenced in the audit in relation to the presence of asbestos. A comment from a Mississauga spokesperson in October suggested 11 fire stations may have asbestos within their structures, but The Pointer could not establish the additional two stations at risk. The 2019 audit only dealt with 14 of the City's 21 fire stations.
Examples of problematic material range from asbestos cement (known as transite) to chrysotile asbestos under the flooring or in drywall finishes around different facilities.
Many of Mississauga's fire stations are more than 30 years old and were built at a time when asbestos was regularly used for insulation. Most building materials that used asbestos were banned in the 1980s, when they were first removed from structures across the country, but a formal, sweeping prohibition of the highly carcinogenic substance did not come into effect until 2018.
If inhaled, asbestos fibres can "cause cancer and other diseases," according to Health Canada.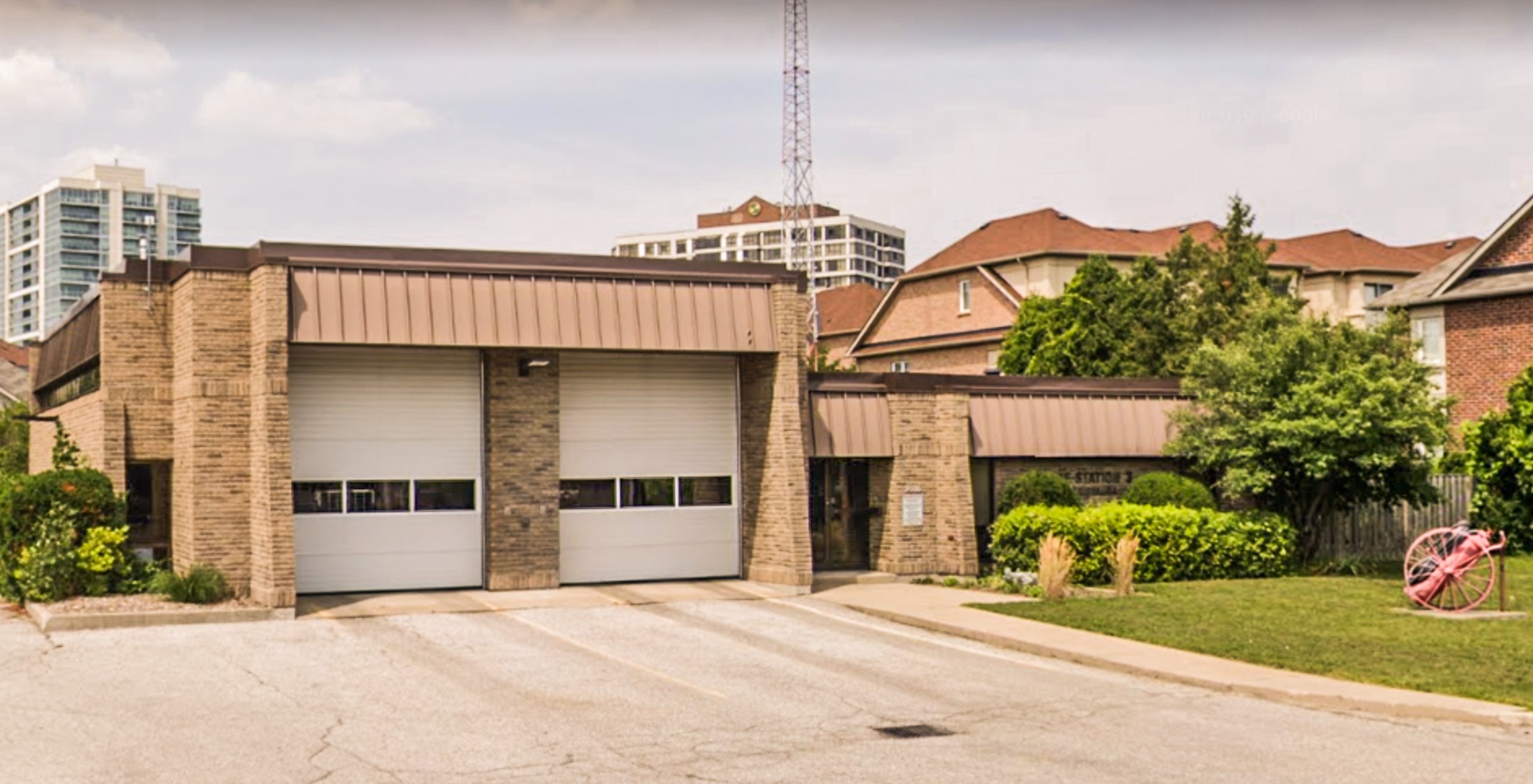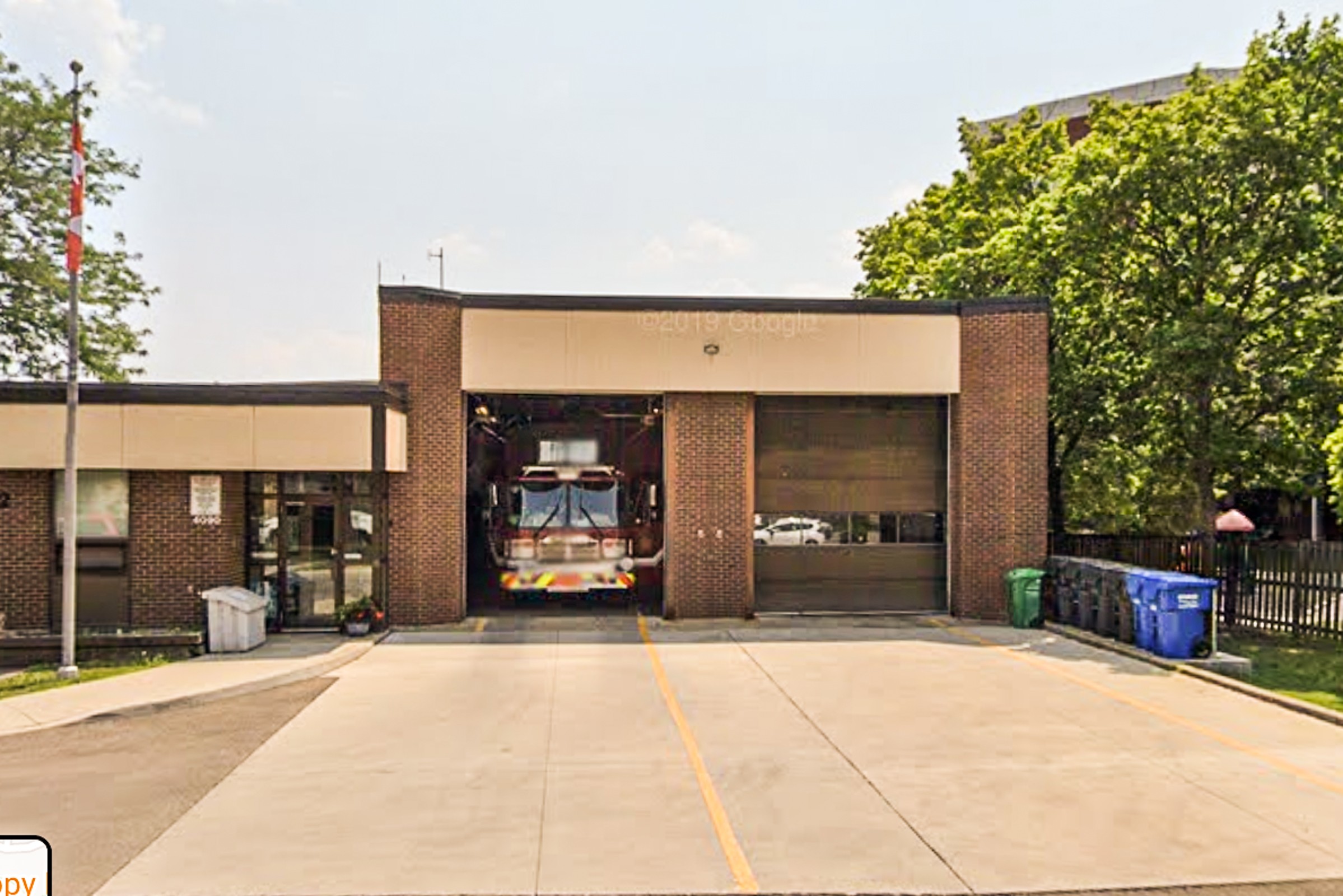 Mississauga fire stations 103 (top) and 112 were among 9 fire halls noted in an audit as having asbestos.
The issue is particularly concerning for firefighters who already risk developing cancers as a result of the fumes they are exposed to battling infernos. The invisible risk of asbestos, which is dangerous when it is disturbed, is an unnecessary extra burden for the City's frontline fighters.
When Mississauga was confronted with the finding of the investigation — and asked why it had allowed asbestos to remain in fire stations with its knowledge for more than a decade — staff were at pains to point out the material is only dangerous if it is disturbed. This does not address potential natural disasters or the increasing state of disrepair of the rapidly aging buildings, which could cause exposure and serious harm to the City's fire service staff.
"Asbestos-containing material will not release asbestos fibers unless they are disturbed or damaged in some way," former Fire Chief Tim Beckett told The Pointer in October. "That being said, the City works with consultants and third party vendors to maintain compliance with legislative requirements by appropriately managing asbestos in buildings on an ongoing basis… ."
Beckett retired as Mississauga's Fire Chief in November, saying at an October 21 press conference it was "a personal decision".
Now, his interim replacement, Nancy Macdonald-Duncan, has pledged to tackle the decades-old problem and remove the potentially toxic material from all Mississauga fire stations. In a statement to The Pointer, MacDonald-Duncan confirmed asbestos containing ceiling tiles at Fire Station 109, the City's station most in need of repairs, would be removed in January, followed by a plan to eliminate the substance from every fire hall.
In 2019, the fire station audit rated the integrity of each building on a scale where below 5 percent meant "good"; 5 to 10 percent was "fair"; and above 10 percent meant buildings were in "poor" shape. Fire Station 109, with asbestos detected, had a building condition rating of 21.97 percent.
"We continue to be proactive when dealing with asbestos and I would reiterate that as long as asbestos containing materials are not disturbed, there are no health and safety issues," MacDonald-Duncan said in an email. "With respect to FS # 109 … we plan to replace asbestos containing ceiling tiles in this Fire Hall early in the New Year."
The estimated cost of the whole process is $1 million and will be completed using funds from the fire station maintenance operating budget. The decision to remove asbestos was made in December.
"We have planned in 2021 to remove the asbestos from all fire stations," she added.
When The Pointer completed its initial investigation, Fe de Leon, a researcher and paralegal specializing in asbestos at the Canadian Environmental Law Association, said the City had a duty to be as transparent as possible about the material. A City of Mississauga spokesperson said at the time that copies of asbestos assessments and reports were being printed and made available in all fire stations, after The Pointer's inquiries.
MacDonald-Duncan appears to be stepping up the educational component of her role as well, offering more information to firefighters. "We are also providing asbestos awareness training for all fire staff as an additional safety precaution and we will continue our yearly asbestos inspection program through our environmental engineering company," she said.
Fire union boss Chris Varcoe, who represents Mississauga's firefighters, had previously been frustrated by the revelation asbestos is present in the City's fire buildings, saying he had been "assured repeatedly" that the fire stations were "free from asbestos".
He was told about the new changes by the Interim Chief and the recently appointed commissioner of community services, Shari Lichterman. Varcoe said he is glad to finally hear progress is being made to deal with the invisible threat that has hung over his members for far too long.
"I think that our voice has been heard now," he told The Pointer. "The management group that is in place today is taking this concern seriously. While we haven't removed any asbestos yet, we're confident that they're moving in the right direction and we look forward to continuing to work with them."
MacDonald-Duncan said the decision was made in consultation with the Mississauga Fire and Emergency Services Joint Health & Safety Committee.
---
Email: [email protected]
Twitter: @isaaccallan
Tel: 647 561-4879
---
COVID-19 is impacting all Canadians. At a time when vital public information is needed by everyone, The Pointer has taken down our paywall on all stories relating to the pandemic and those of public interest to ensure every resident of Brampton and Mississauga has access to the facts. For those who are able, we encourage you to consider a subscription. This will help us report on important public interest issues the community needs to know about now more than ever. You can register for a 30-day free trial HERE. Thereafter, The Pointer will charge $10 a month and you can cancel any time right on the website. Thank you.
Submit a correction about this story