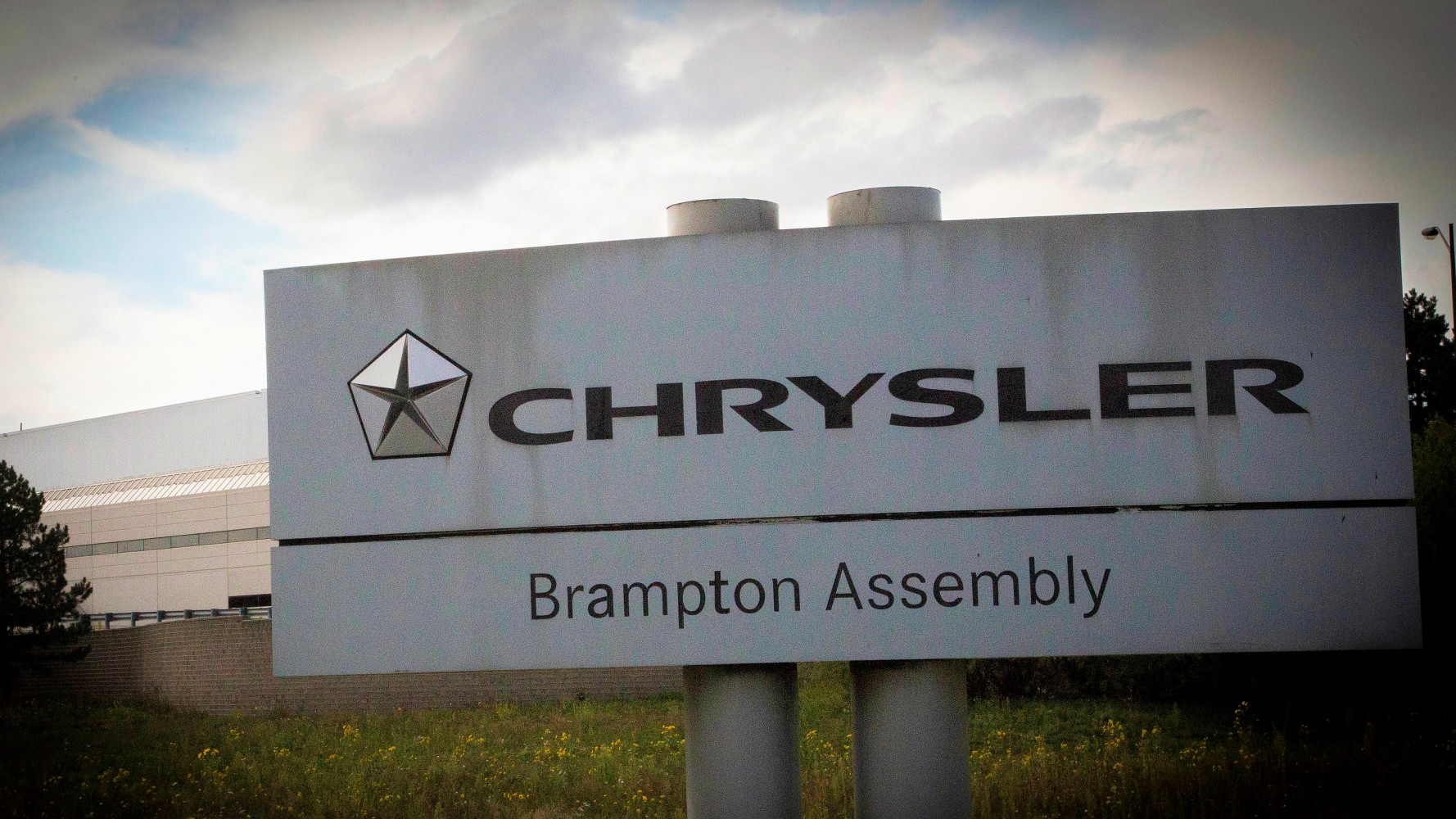 The Pointer file photos/FCA/Tesla/Flickr/Wordpress.com
Is surprise GM deal to revive Oshawa's auto industry a signal for Brampton's Chrysler plant?
The tick, tick, tick you hear these days is from melting clocks dripping off trees and office desks. It's a metaphor for our flailing business world.
For those unfamiliar with Salvador Dali's surrealist masterpiece, The Persistence of Memory, painted in 1931 and now hanging in New York's Museum of Modern Art, it was his response to "the collapse of our fixed cosmic order".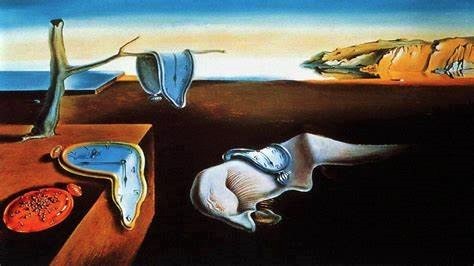 Salvador Dali's The Persistence of Memory
That order was exemplified best by the ascendency of the automotive industry in Ontario throughout the 20th century. It was the hub in the wheel of our burgeoning export sector, and at the height of this post-war powerhouse, it accounted for over one-third of all our cross-border trades.
Ontario's carmakers were even more productive than their counterparts in Michigan, and as late as 2004, produced 2.66 million vehicles compared to 2.58 million across the Detroit River, according to Ward's Auto World. This was the end result of the 1965 Auto Pact and the 1992 North American Free Trade Agreement (NAFTA).
This sector (as a percentage of GDP) was reliant and fueled by the explosive growth of suburban cities like Mississauga and Brampton, which fed thousands of these cars onto streets that intersected with new 400-series highways.
The car plants in Windsor, Oshawa, and Brampton produced the famed gas guzzlers which ran off internal combustion engines and drank lustily from pools of cheap and plentiful gas.
These cars spewed out a deadly cocktail of CO2 (greenhouse) gases which eventually introduced new words to our urban lexicon: smog, fossil fuels, and gridlock. This sped-up the green movement, which finally did battle with this planet destroyer.
Now, there's a climate for change, and it's being driven by a new-look auto-industry model.
The latest three-year contract signed by employees at the Fiat Chrysler plant on Williams Parkway in Brampton has created a "surreal" response from multiple parties. To the 3,000-plus rank and file members of Unifor 1285, it offers much-needed breathing room during these tumultuous economic times.
But futurists see old legacy manufacturers stalled in traffic as the e-auto sector surges forward, led by cheeky innovators (Elon Musk) and unique products (Tesla).
Innovators like Musk looked at the fossil fuel challenge and saw a clean and green and profitable economic future.
The electric auto industry had its Henry Ford or Louis Chevrolet.
Dali's painting presaged all this, but his vision is arguably more applicable today than it was a century ago. His melting clocks might represent our great Arctic and Antarctic ice fields. The tick, tick, tick is our rising sea levels, the super storms wreaking havoc on our coastlines, and the out-of-control forest fires that are now turning back on us and what our 20th century technologies did to ruin our planet.
New York Times columnist Maureen Dowd caught the zeitgeist when she wrote, "the advances we thought were blessings were really time bombs".
Dali's vision was both timely and timeless.
It led to a day of reckoning for our automakers, and the responses from both the private sector, government, and rank and file unionists, has been two-fold: some are putting the pedal to the metal and speeding off to find the future, while others have stalled out, and are reversing back to the past.
---
How long can the muscle cars made in Brampton, top, hold off the Teslas, bottom, and other future-ready vehicles?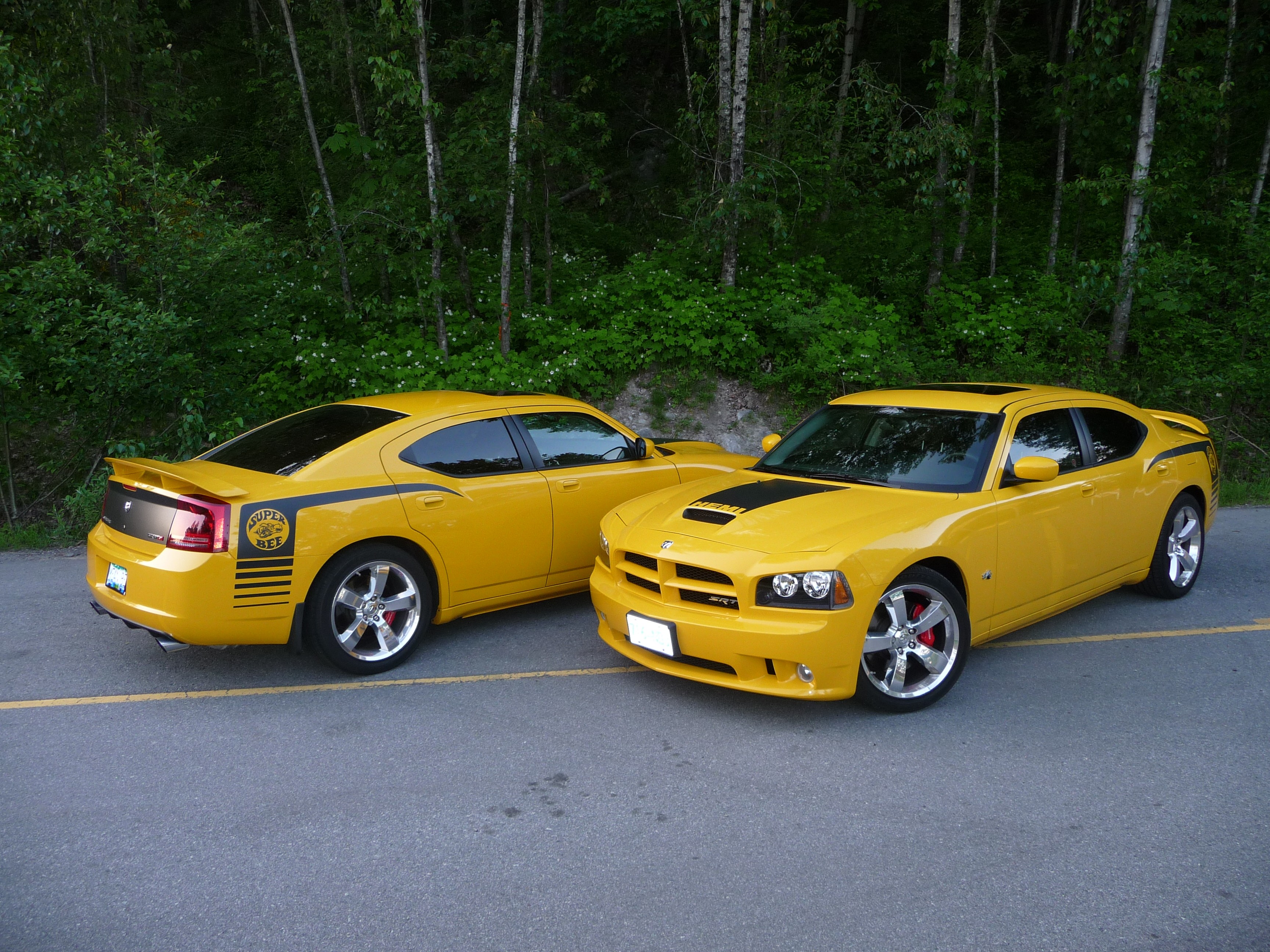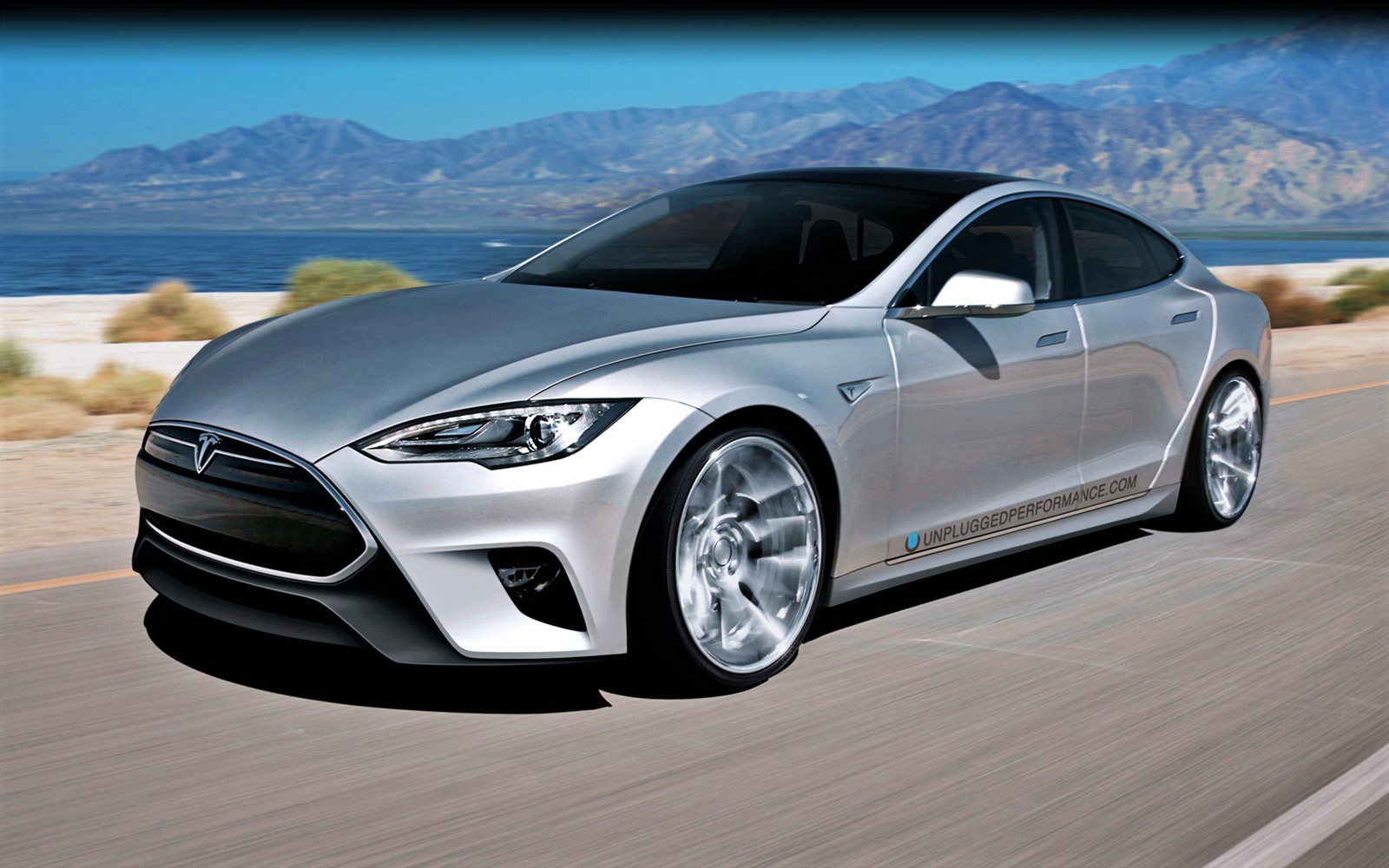 ---
This all comes into sharper relief if we study the recent three-year agreement between Fiat Chrysler Automobiles (FCA) and its unionized workforce, led by Unifor's national leader Jerry Dias, and includes the 1285 local, which represents the 3,000-plus employees at the FCA assembly plant on Williams Parkway in Brampton.
This is an age-old battle between 20th century carmakers trying to stay relevant and profitable in this century.
Will they end up like Blockbuster Video or Netflix? (The streaming giant will face the same dilemma it created when the next disruption comes calling.)
It's stunning to believe that 100 years ago, Canada was the No. 2 carmaker on the planet.
Let's look at the FCA contract. It's for three years and includes $1.58 billion in total investments in its Ontario factories, including a new shift and a new focus at its giant Windsor plant. This will eventually put 2,000 back to work, in an e-vehicle manufacturing push. A modest $50 million is headed to its plant on Williams Parkway in Brampton and helps introduce three new variants of the Dodge Charger and Challenger, and will continue production of the Chrysler 300.
This is the only plant that produces these back-to-the-future sedans, or as many refer to them, muscle cars – aka gas guzzlers.
This "niche" market is surprisingly buoyant says unit chairperson of Local 1285 Ardis Snow, who took part in his sixth bargaining session ending a week ago. The 32-year assembly line worker says the plant will continue to assemble the 300, Charger, and Challenger, on a two-shift operation.
The vice-chair of the master bargaining committee says there have been plenty of discussions with management and union executives, and his conclusion is clear: "The output at the Brampton plant is superior, and it is one of the most efficient and productive plants in the FCA family."
Snow is happy the Brampton plant is again a-buzz with activity since it was called back after a long layoff after the pandemic struck in late winter, and FCA has sold more Brampton-built muscle cars in the last three-month period than any other time in the past 15 years.
Snow says 190,000 cars have been sold over the past three years, and the plant has two full shifts, plus about 26 Saturday shifts each year.
While the Brampton plant is productive, and technologically advanced, it's also riddled with anxious assembly line workers.
The vagaries of the car market rises and falls with the economy, and the '08 collapse led to a bankruptcy and a government bailout. It forced the legacy builders like Ford, GM and Chrysler to make sharp turns in production.
Even that wasn't enough for GM which only last year, shuttered its iconic assembly plant sending 2,500 to unemployment lines.
This week's surprise news of a $1 - $1.3-billion deal with Unifor to restart automobile assembly at the plant was a huge boost to Oshawa and the entire auto industry in this country. It's likely that demand for pick-up trucks will see models made at the plant, which has been partly demolished with only 300 employees remaining for parts manufacturing. The good news means as many as 2,000 GM workers could be back on the lines, almost as many as the number when the last vehicle rolled out of the plant in December.
No city in Canada is linked to the car business like Oshawa. The closure last year shook the sensibilities of all the legacy carmakers, and unionists. GM's fate caused some at the Brampton plant to slide into a work-and-worry spiral.
"The GM closure spooked a lot of people," said Snow.
The pandemic restricted the negotiation of a new deal. Mask wearing and social distancing was a must, and discussing the deal amongst members, and ratification were the 2020 realities. Snow said the process actually felt more intimate, and the feedback and online participation was welcomed by most rank and file.
While the Brampton plant has adjusted smartly to working during a pandemic, Unifor 1285 realized it had to do a better job of educating its workforce on the ever-evolving auto industry.
It now holds "Union Awareness Classes" that are both educational and stress reducers.
Mostly, frontline workers get to understand the unstoppable forces at work in the industry – like the move to hybrid and all-electric cars.
The bulk of the investment money in the FCA deal will go to Windsor's plant, which makes the Chrysler Pacifica and Pacifica plug-in hybrid. Retooling will mean a new "multi-energy" vehicle architecture for plug-in hybrid and battery-electric vehicles, and the company has committed to building at least one new model within the plant, alongside existing Pacifica production. FCA is working in collaboration with federal and provincial governments on these e-vehicles, but major funding has yet to be announced.
It's clear, however, that the green industrial movement will define this sector going forward.
Where does that leave the Brampton plant and some of the 8,400 FCA workers in Ontario, including those at its regional office in Mississauga?
Before FCA, there was the Ford - Unifor meeting in September to hash out a deal. It might go down as one of the most pivotal in the history of the car industry. The Unifor-Ford contract included nearly $2 billion to retool the giant Ford plant in Oakville. It will build e-vehicles starting in 2026, with Ottawa and Queen's Park pumping in $590 million.
Dias says the FCA deal is the best economic agreement put together by the company and union in 20 to 25 years, and after so many economic ups and downs, including the 2009 auto bailout following the collapse of the auto sector here and in Michigan, it brings some much needed "stability" to the Brampton plant. The $50-million extends the life of the Chrysler 300 and will introduce multiple derivatives of the best-selling Dodge Charger and Challenger.
Still, unlike Windsor or Oakville, Brampton gets no commitment to retool and bring an e-element to its manufacturing lines.
"This agreement solidifies and builds on FCA's footprint, with a game changing investment of up to $1.58 billion for a state-of-the-art platform to build both Plug–In Hybrid Vehicles and Battery Electric Vehicles," said Dias, referring to the Windsor deal.
The negotiations will stabilize FCA's operations in Canada and position it as a global leader in the transition to zero emission vehicle production, he added.
FCA forecasts the return of the third shift in Windsor by 2024, adding as many as 2,000 jobs, and coupled with the Ford deal, this is helping quiet talk that the Big 3 are ill-equipped to take on ascendant companies like Tesla.
Danny Price, new president of Unifor Local 1285, took over his position in March, just as the pandemic wreaked havoc with the auto industry, closing down the Brampton plant for six weeks. The ratification of a new labour deal eases apocalyptic visions of a plant limping into the future, and the 25-year industry veteran thinks it can thrive even if it builds a niche and retro product. He says the plant controls 45 percent of the sports car/muscle car sector, and that alone, will keep it viable. But for how long?
There are disturbing signs that the road ahead is twisty, making it easier to veer off track. This year's contract was only three years, one year less than past deals. Price admits electric is now an industry buzzword, "but says we are determined to continue capitalizing on our market."
He also points out that an electrified powertrain is in the future at the Brampton plant.
Mark Phelan, an auto columnist with The Detroit Free Press, wrote last year that the outlook for sedans like the Chrysler 300, Charger and Challenger and the Ontario plant that builds them is not bright. FCA executives have long been unhappy with the plant's quality and efficiency, he said.
The Brampton facility is home to second and even third-generation auto workers, and like plants with over a 30-year history, it now faces the challenge of keeping relevant.
---
'Brampton is next,' says former Chrysler CEO on plants that might close
Former Chrysler CEO Tom LaSorda talked a year ago on BNN Bloomberg about the closing of the GM plant in Oshawa, and warned the same fate faced other Ontario cities. "Brampton is next," he said bluntly.
The 2.95 million-square-foot facility that sits on a 269-acre site and was opened over 35 years ago, is now buoyed by strong fleet sales and many cars produced there are used by police forces across North America. Muscle seem unmodern as the industry is dominated by SUVs, hybrids, compacts, trucks, and Jeeps. Even serving the needs of a new demographic (millennials) is challenging. They view car ownership differently than their parents, and don't speak of car ownership in reverent tones.
A study by Angus Reid Global revealed that Canadian cars are sitting idle 96 per cent of the time, and didn't guzzle gas, but a buyer's money.
While most Canadian car owners have only one car, multi-car ownership is a reality in Canada with 37 percent of vehicle owners having two or more cars for personal use. Here's another worrying sign for today's carmakers: when the 18-34 age group was asked to name their dream car, the majority (18 per cent) replied, Tesla.
Even the recent post-NAFTA negotiations caused assembly line workers' hearts to flutter when U.S. President Donald Trump threatened to impose a 25 percent tariff on the importation of autos manufactured in Canada. This reverberated through the nearly $50 billion industry in Ontario.
GM has moved to more autonomous cars – electric and self-driving. They've also killed much of sedan production, which is quickly losing favour with consumers moving to SUVs and crossovers.
In a surprise move, GM and Unifor announced this week that vehicle assembly will return to Oshawa
The FCA site in Brampton is immense, with over 20 miles of conveyors and 500-plus robots. It's a modern-day marvel of engineering and production, but also making retro products that caught the fancy of 1970s consumers.
FCA announced it was making a $4.5 billion investment in new and existing assembly plants in Michigan last year. It might be a boon to Canadian parts suppliers, but has fueled concerns about the Brampton plant's future prospects.
The Michigan blueprint invests in three plants which will create 6,500 jobs and boost production of current and new-model Ram trucks, a revived Jeep Wagoneer, the next-generation Jeep Grand Cherokee, and future plug-in hybrid models. "In theory, those models could have been assigned to Brampton," said John Holmes, a professor emeritus at Queen's University in Kingston, and co-author of a report titled The Future of the Canadian Auto industry. "It's not encouraging for Brampton in the sense that it's taking those models out of the mix. After GM Oshawa, we saw Chrysler Brampton as being the most vulnerable plant in Canada," Holmes said. "The market has gone really soft for cars."
Dias is still confident FCA plants will survive even though the Chrysler and Dodge brands were left out of the company's five-year business plan, which runs through 2022.
---
Oshawa was a 'warning sign for us'
One critical question being asked is whether the Brampton plant is more value as a real estate play than a long-term manufacturing site, especially if it needs a massive re-tooling to compete.
In Mayor Patrick Brown's 2018 inaugural address at the Rose Theatre, he called news that the Oshawa GM plant was shuttering a "warning sign for us". He said it's important not just for cities to reach out and bring in more business, "but to make sure we retain businesses that are already here".
Michelle Chrétien, a director of the Centre for Advanced Manufacturing and Design Technologies at Sheridan College's Davis campus, points out that change comes at breakneck speed in any industry, especially car manufacturing. She points to the Arrow project by the Auto Parts Manufacturing Association of Canada (APMA) which recently launched the first, original, full-build, zero-emission concept vehicle named Project Arrow.
It's an all-Canadian effort and will be designed, engineered and built by our world-class automotive supply sector and post-secondary institutions. Its name references the Avro Arrow built in Malton in the 1950s, a made-in-Canada, high speed jet that was a wonder to the world…until it was shelved.
This Arrow will answer Prime Minister Justin Trudeau's call for a zero-emissions future by 2050. Chrétien is curious to see how it will work out bringing together the best of the best of Canada's electric-drive, alternative-fuel, connected and autonomous and light-weight technology companies. The car will be built in four phases and rolled out for all to see in 2022.
Said Chrétien: "Personally, I love the idea of demonstrating an all-Canadian electric car as a means to prove our competence and capability and attract future investment. I think the project has the potential to make a big statement about what Canadian manufacturers can do, without requiring major upfront capital investment from individual plants."
"We're here and we're an activist government – whether it is helping out in the auto sector or in cybersecurity," said Navdeep Bains, the Mississauga-Malton MP, and Minister of Innovation, Science and Technology.
Meanwhile, Musk and Tesla are stock market darlings, and were feted even when the car wasn't showing a profit. But the company's huge run up the stock market is proof positive that investors are willing to go on a joyride if they think the technology driving the shares is bankable.
These new industry seers are disruptors, chance-takers, and men and women who confidently call themselves futurists.
Even Luddites like Ontario premier Doug Ford are finding religion in technology. The man once spent $30-million of taxpayer dollars to fight a losing legal battle over the federal government's imposition of a carbon tax. He also did everything to deter electric vehicles, from cancelling EV rebates, to pulling out chargers from GO stations.
He then, suddenly, backed future reforms at the Oakville Ford plant. The deal "marks a new chapter" for Ontario's auto industry, he said. Our government is a "strong believer in the electrical cars."
While cities like Mississauga and Brampton impose strict targets for reduction of CO2 gases, and have turned to fleet buys of e-autos, e-trucks and e-buses. There's reason to believe that once these vehicles become more affordable for regular folks, the road ahead for the green industrial movement is straight and fast.
Musk is only one of hundreds of innovators driving this alt-auto sector.
The average annual loss of ice from Greenland and Antarctica in the 2010s was 475 billion tons – six times greater than the 81 billion tons lost in the 1990s. The ice caps are melting and it seems like the rest of world is on fire, or frying from rising temperatures.
It wouldn't surprise someone like Dali to see our cosmic order melting away. He knew change comes quick and is often profound.
Even though the excitement surrounding battery-electric, plug-in hybrid, and fuel-cell cars is tangible, and gives real hope to eco-warriors that their fight for a planetary clean-up might be driven by cars, let's not forget that 98 percent of all automobiles on the road are still powered by fossil fuels.
This offers some succor to the autoworkers at Brampton's FCA plant.
The future might belong to the outliers and the eccentrics, but today, or at least for the next three years, the plant on Williams Parkway will continue to be a-buzz as workers manufacture products that remind drivers of 1978 not 2038.
The Persistence of Memory is as impactful today as when Dali painted it almost a century ago.
The tick, tick, tick from his melting clocks is still a cryptic about the future.
If current businesses allow our clocks to tick down to zero, there will be no more union-management negotiations, no contracts to sign, and no more gas guzzlers to build.
---
---
COVID-19 is impacting all Canadians. At a time when vital public information is needed by everyone, The Pointer has taken down our paywall on all stories relating to the pandemic and those of public interest to ensure every resident of Brampton and Mississauga has access to the facts. For those who are able, we encourage you to consider a subscription. This will help us report on important public interest issues the community needs to know about now more than ever. You can register for a 30-day free trial HERE. Thereafter, The Pointer will charge $10 a month and you can cancel any time right on the website. Thank you.
Submit a correction about this story