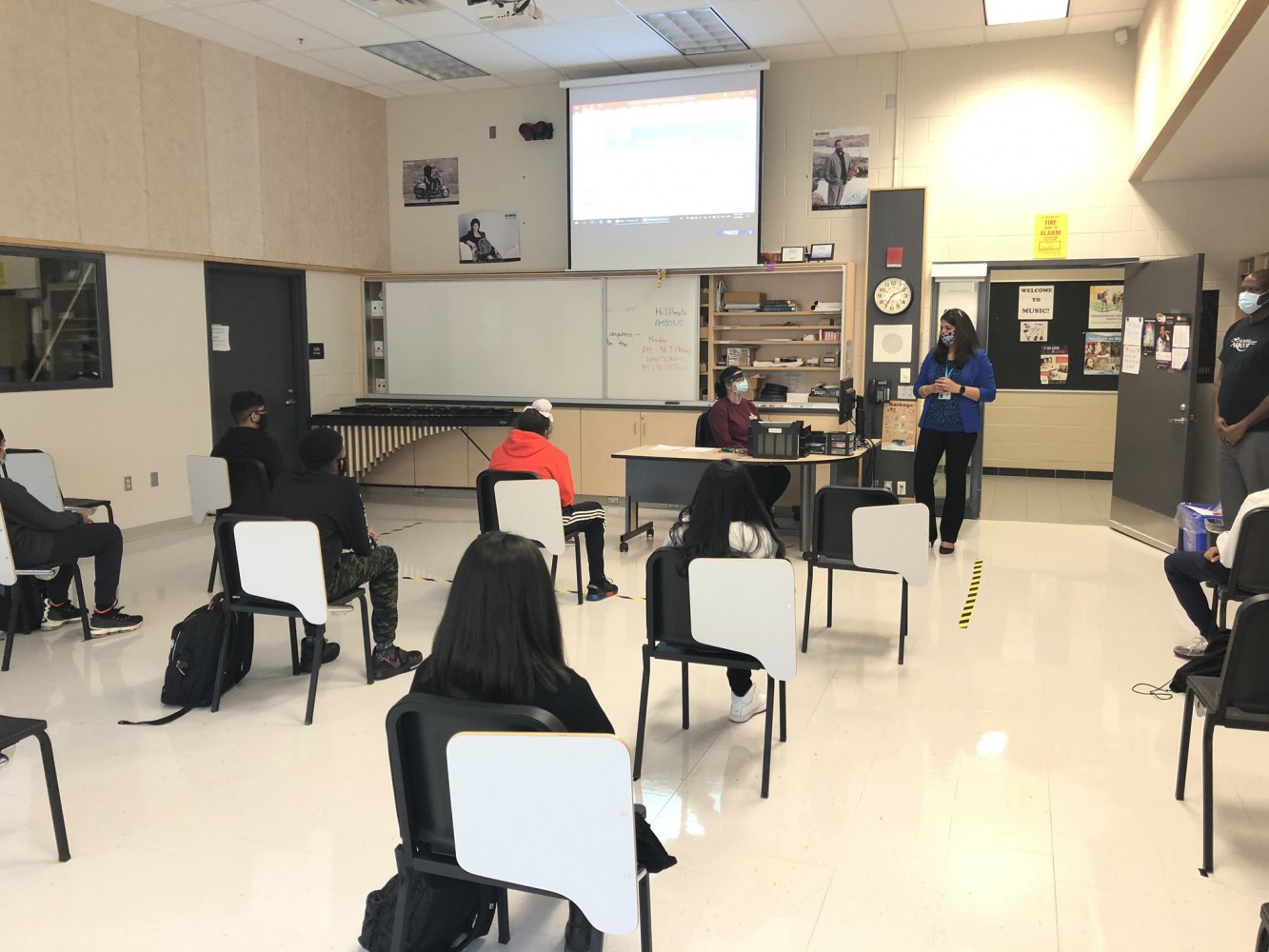 Photos from Twitter/Student Transportation of Peel Region/Balbir Sohi/Wikimedia Commons
Concern over lack of COVID-19 protocols, cases in Peel schools as first day gets off to rocky start
Before classes even opened this week, the Peel District School Board declared cases of COVID-19 in two of its schools. After a Labour Day weekend that saw the latest dramatic spike in cases, especially in Brampton, parents and teachers are wondering if safety measures in schools will be able to prevent outbreaks.
At St. Joan of Arc Catholic Secondary School in Mississauga, some teachers refused to work Tuesday morning, as orientation sessions for some students began. They were concerned that board-issued masks, which were mandated, did not meet safety standards. Dufferin-Peel Catholic District School Board said the teachers returned to work shortly after and that the masks they had been provided did meet the required "medical grade".
For Mississauga parent-advocate Romana Siddiqui, she says the increased case numbers and lack of measures in Peel schools, might force her to change her mind and keep two of her three children out of class.
"I'm really upset and angry. I called the trustees for Nahani Way (Public School in Mississauga) and Bristol (Road Middle School in Mississauga)." Both are in neighbourhoods with at least double the per capita COVID-19 rate compared to Ontario overall. Two of her children are planning to return to Bristol, but she learned through The Pointer that it is in a higher risk area.
"I called both Susan Benjamin and Sue Lawton, but I'm just stunned that information that is not new to the board is not being shared with parents. They know that demographic information, in terms of neighbourhood characteristics. Why is this school board not putting extra resources into those schools that are going to be higher risk? To me it's negligence. Why am I finding out about this through The Pointer?"
She's having second thoughts about two of her children.
"Now, I'm thinking I should not send them. If I don't hear that the school board is going to address the concerns around schools in hot spots, I may let my children just go to the orientation tomorrow, but if class sizes are not being reduced properly and other risks are not being mitigated, I might not send them next week."
She said that PDSB has given her two more days to change plans for her children.
Readers can go to The Pointer's interactive map which shows Peel schools in neighbourhoods that have experienced high rates of COVID-19.
View COVID-19 Map of Peel Schools in a full screen map
Unlike the Toronto District School Board, which took added measures to help keep those schools identified as "impacted" or high-risk safe because of COVID-19 rates in their neighbourhoods, Peel's boards did not take the same step.
TDSB schools that met criteria for increased measures have had kindergarten classes capped at 15 students while Grades 1 to 8 are limited to 20. The board accessed an additional $29.5 million from its reserve accounts to hire 366 more teachers (beyond the extra hires that had already been planned) to get class sizes down to safe levels.
It remains unclear why the Peel boards have not done the same, despite some of the highest local rates of COVID-19 in Ontario.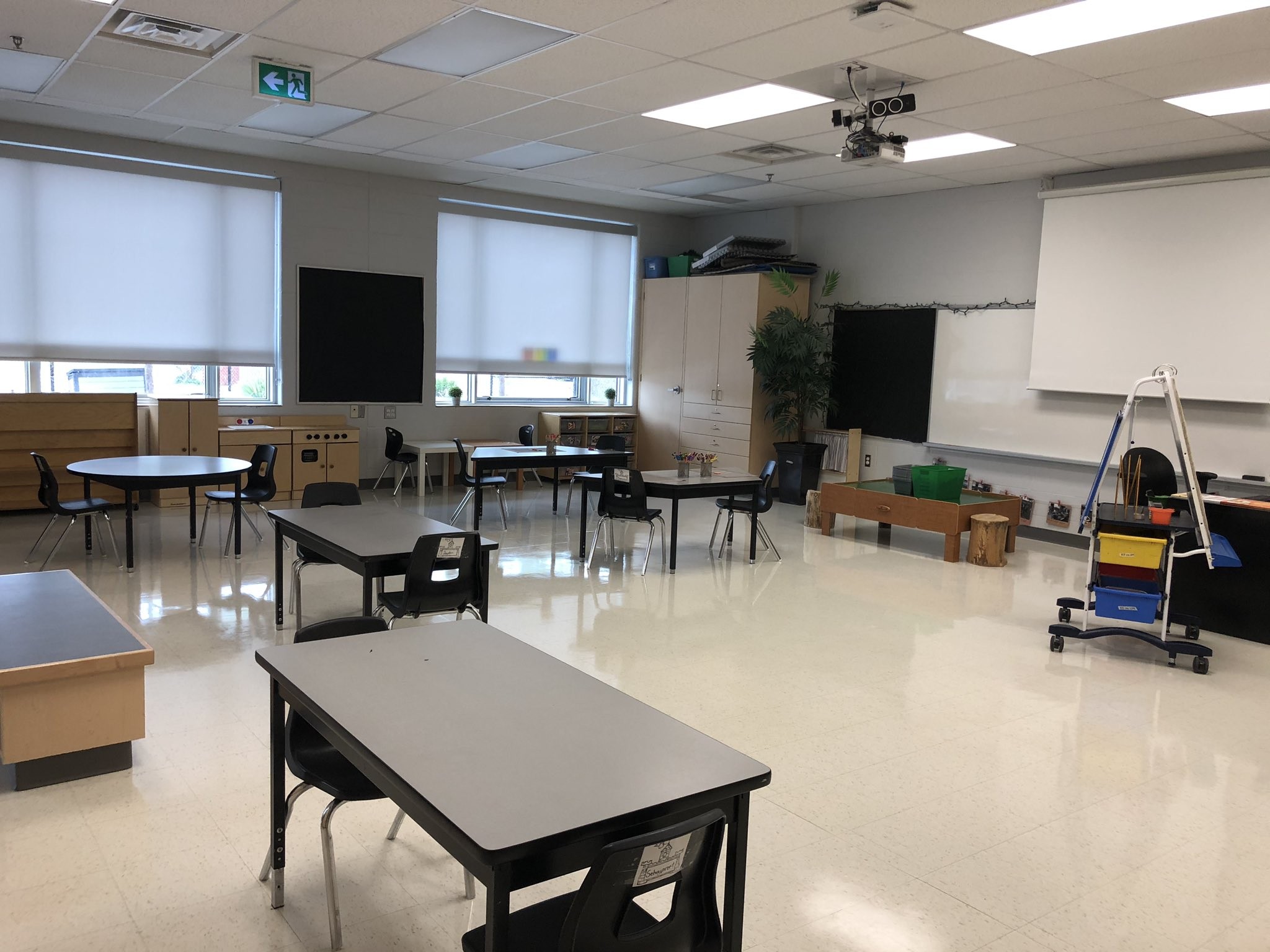 Concerns around class sizes and physical distancing in the classroom are particularly concerning for many Brampton schools in neighbourhoods that have experienced high levels of COVID-19 cases throughout the pandemic.
Parents have been calling for stricter measures to ensure that parts of Brampton and Mississauga hit hardest by the pandemic will not see school closures as a result of COVID-19 cases being detected inside buildings.
There are already two PDSB schools that reported one case of COVID-19 each, even before classes began. Ross Drive Public School had a staff member in the building August 27 who has since tested positive, and Briarwood Public School in Mississauga has also had one case, but no details are available.
With numbers of COVID-19 cases on a dramatic rise in Brampton, concern over the lack of attention to high-risk schools is growing.
There were 90 new cases reported in the city on Saturday and Sunday alone, the highest two-day total since late May.
Brampton's alarming recent case numbers prompted Premier Doug Ford to call out Mayor Patrick Brown on Friday, heading into the long weekend, after the city accounted for 37 percent of all Ontario cases this past Wednesday.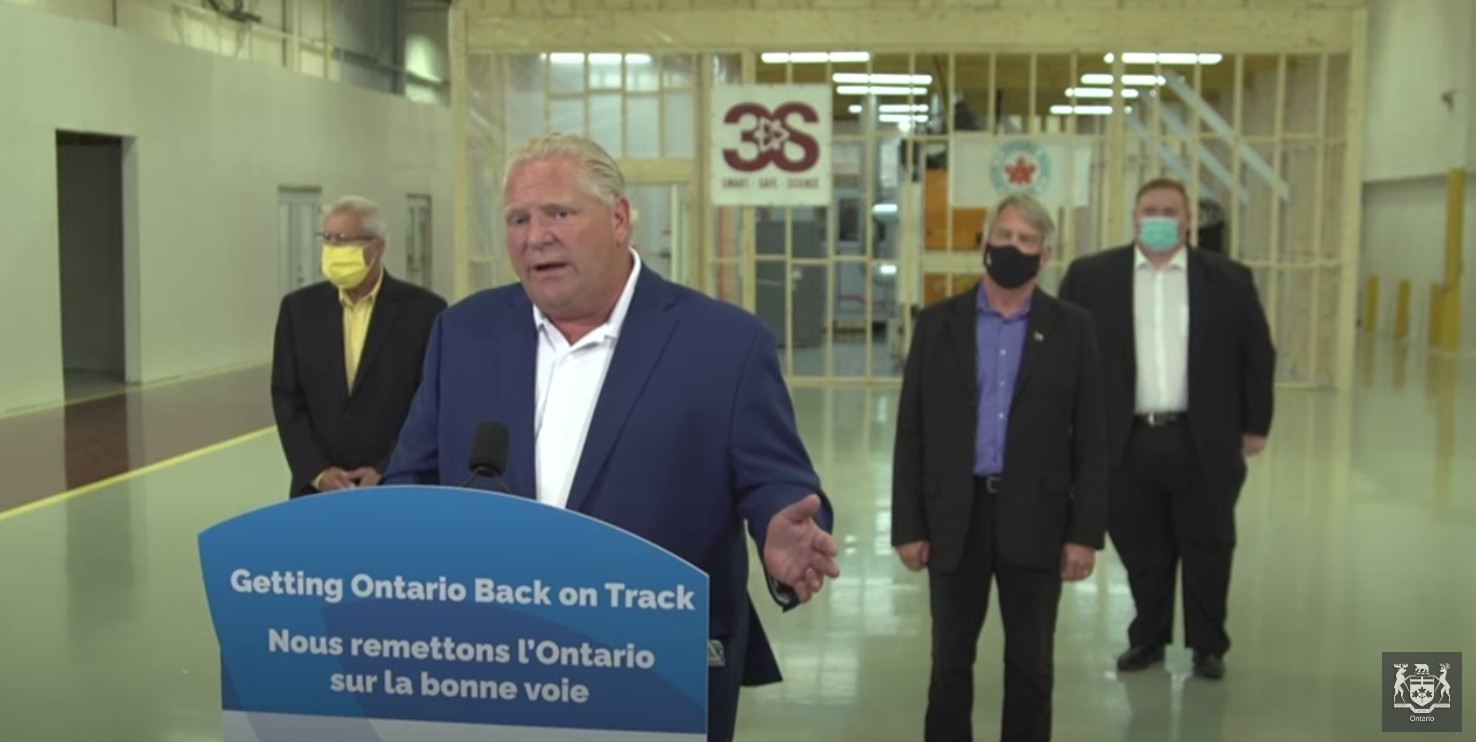 The high COVID-19 case numbers in Brampton drew the attention of Premier Doug Ford last week, prompting a call to Mayor Patrick Brown.
In schools, it remains unclear what the Peel boards will do to specifically address high risk areas and the possibility of outbreaks in the region.
The Ministry of Health (MOH) released a set of documents late last month, highlighting the need for cooperation among schools, boards, and local public health units to work together when positive cases arise or an outbreak occurs.
For most schools in the PDSB and DPCDSB, this means working with Peel Public Health (PPH). When a case of COVID-19 is probable or confirmed in a school, the local health unit is responsible for investigating the case and determining if others came into contact with the infected individual.
"Each individual situation will be dealt with on a case-by-case basis by Public Health. Based on each situation, there will be additional infection prevention measures, including cleaning and disinfection of the exposed areas and advising the school on how to communicate with families," PPH told The Pointer.
Similar measures will also take place within the region's Catholic school board. "DPCDSB has met with Peel Public Health to take direction on health and safety protocols including monitoring, reporting, and notifying school communities of confirmed COVID-19 cases," Bruce Campbell, the board's communications manager, said.
PDSB had already reported three confirmed cases of COVID-19 as of Tuesday, at the two schools mentioned previously and one at the board's North Field Office. DPCDSB has not reported any positive cases.
According to the MOH, if an individual is infected with the novel coronavirus from outside the school, such as through a family member who has a known cause of exposure, and brings it into the school, the entire cohort will have to self-isolate, including classroom and bus cohorts, along with anyone exposed through extracurricular activities with the infected individual.
The specific way an individual contracts the virus gives some leeway over who will have to isolate. The Public Health Unit can determine that some people are at low risk of exposure, if the infected individual had very limited contact with them while at school. "Given physical distancing may not be maintained in cohorts and timeliness, this may not be feasible or required for the majority of cases. Individual risk assessments within a cohort could also result in those in the cohort(s) being able to identify the case," MOH's framework says.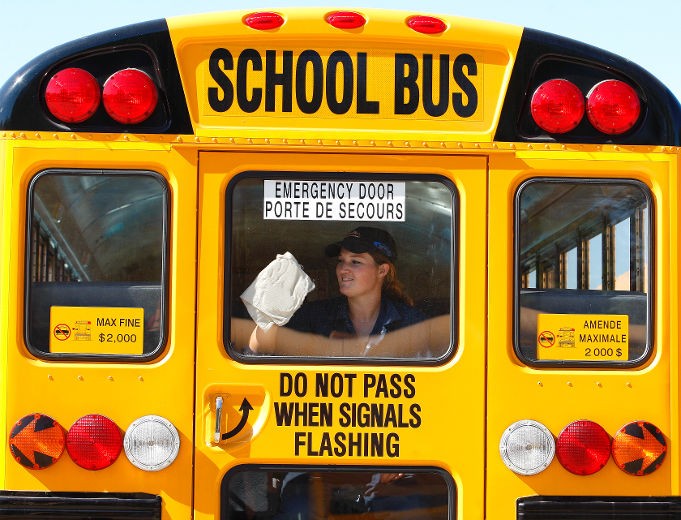 If a student tests positive for COVID-19, peers in their learning and bus cohorts will be required to self-isolate for 14 days.
Others who may be asked to isolate include those not part of an infected individual's cohort, such as siblings.
If someone was at a high risk of exposure, they can only return to school after self-isolating for a 14-day period.
If an individual gets infected from within the school, and there is no known way of the infection occurring outside the building, cohorts will be dismissed and asked to be voluntarily tested as soon as possible. They have to get testing done on their own.
With two cases, Peel Public Health can declare an outbreak within a school. "Two or more lab-confirmed COVID-19 cases in students and/or staff (or other visitors) in a school with an epidemiological link, within a 14-day period, where at least one case could have reasonably acquired their infection in the school (including transportation and before/after school care)," MOH's outline says. The cases might occur among anyone inside the school, including students, staff, and volunteers; PPH will determine what cohorts will be sent home.
In more extreme circumstances, PPH will also consider if the entire school needs to be shut down. Evidence of "widespread transmission" in a school is needed for this to occur, such as if there are a number of cases within the school with no known outside source of infection.
PPH will also be responsible for determining when an outbreak is over. Ministry guidelines state 14 days have to go by with evidence showing transmission is no longer occurring from exposure in the school, and no one from the original dismissed cohort is ill or still waiting for test results.
An outbreak does not have to be considered over for students to return to class. According to the MOH, if cohorts don't transmit the virus within their groups, they can attend school. A number of measures, such as clear signage outlining the outbreak, need to be taken if schools haven't recovered from a viral spread.
If the infected individual is a staff member, their information will be provided to the Region as well. If they worked directly with students, their information will be shared with public health officials.
The PDSB will help PPH with contact tracing by identifying close contacts through student attendance records, seating plans in buses and classrooms, and information pertaining to before and after school programs. "As part of our procedure, Peel Public Health will conduct a risk assessment for every confirmed positive COVID-19 case connected to a school," Kayla Tishcoff, the board's communications officer, told The Pointer. According to the MOE, schools are responsible for reporting probable or confirmed COVID-19 cases to PPH.
According to PDSB's website, if it can't be determined where in the school an infected individual attended, the entire school will be cleaned with certain protocols in place. While parents will be given information on any cases in their child's school through a letter or website posting, anyone who may be at high-risk will be directly contacted by PPH with details on how to proceed. A similar measure will also be taken by DPCDSB.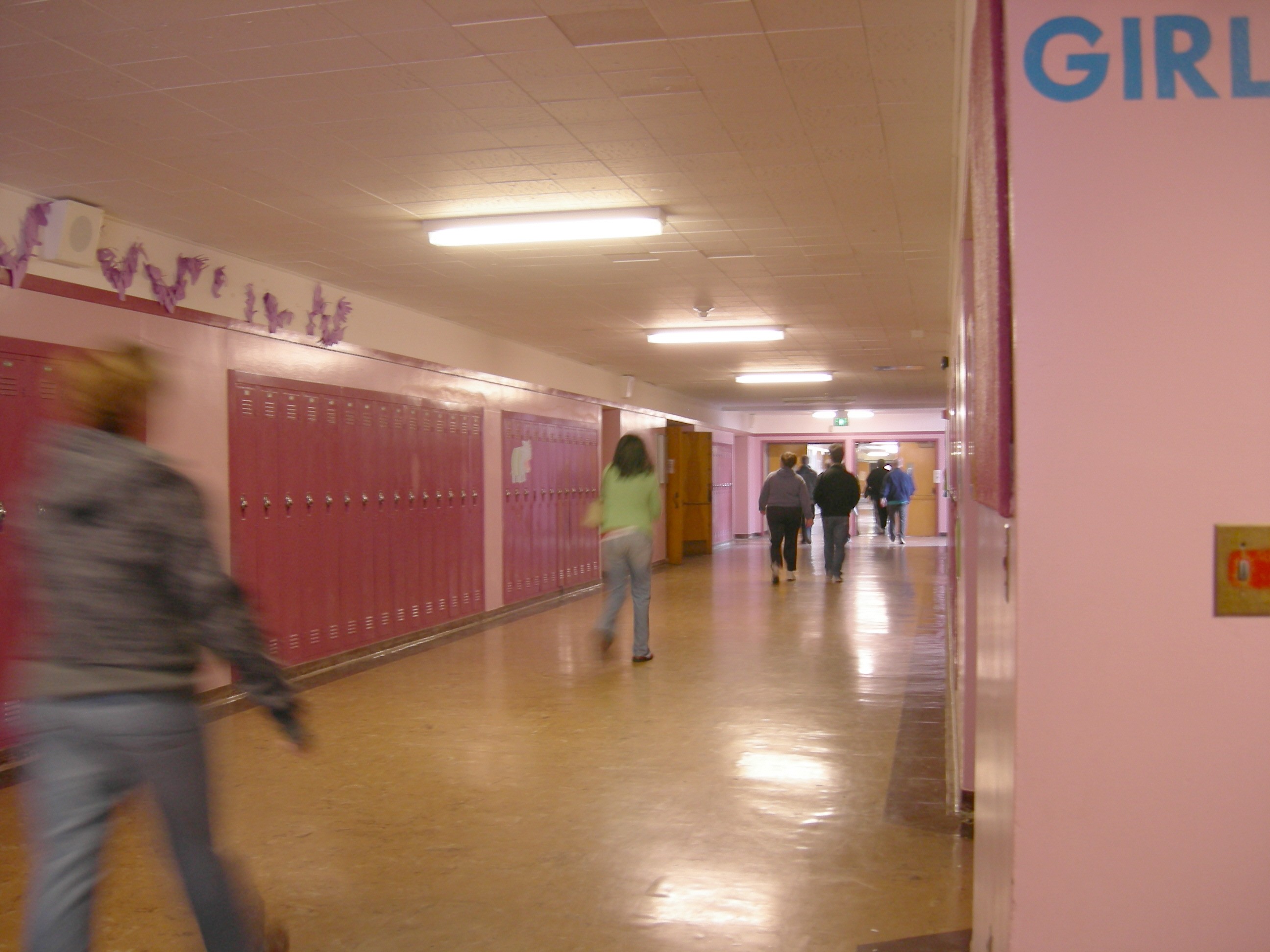 Contact tracing by Public Health officials will be crucial in limiting the impact of any outbreaks in Peel schools.
Learning at Peel schools will continue depending on the number of students present. If a cohort is not dismissed or is welcomed back to class after a period of self-isolation, learning can continue in class. If a single student has to self-isolate, assistance to the student will be provided to complete their work. If the local health unit shuts down a classroom, distance learning will take place, with efforts being made to stick to the same teacher, both Tishcoff and Campbell said. "Schools should have necessary arrangements in place to support continuity of education for students who require isolation," MOH's document states.
The MOH also outlines anyone waiting for a test result has to isolate and cannot attend school. If an individual displays symptoms of the novel coronavirus, but tests negative, they can return to school 24-hours after the symptoms resolve. Anyone who resides with someone who tested positive for COVID-19 is considered a "close contact" and has to self-isolate for 14 days. Even if a test result comes back negative, the isolation period can't be cut short.
---
Email: [email protected]
Twitter: @nida_zafar
Tel: 416-890-7643
---
COVID-19 is impacting all Canadians. At a time when vital public information is needed by everyone, The Pointer has taken down our paywall on all stories relating to the pandemic and those of public interest to ensure every resident of Brampton and Mississauga has access to the facts. For those who are able, we encourage you to consider a subscription. This will help us report on important public interest issues the community needs to know about now more than ever. You can register for a 30-day free trial HERE. Thereafter, The Pointer will charge $10 a month and you can cancel any time right on the website. Thank you.
Submit a correction about this story