Photos Aishwarya Dudha/Handout pic-Peel police
In Brampton a community mourns another senseless killing
Grief seemed to hang in the darkening sky over Brampton Saturday.
Candles were lit as dusk fell. Tears and disbelief soaked the blank faces of mourners who gathered for a vigil to honour a life cut short.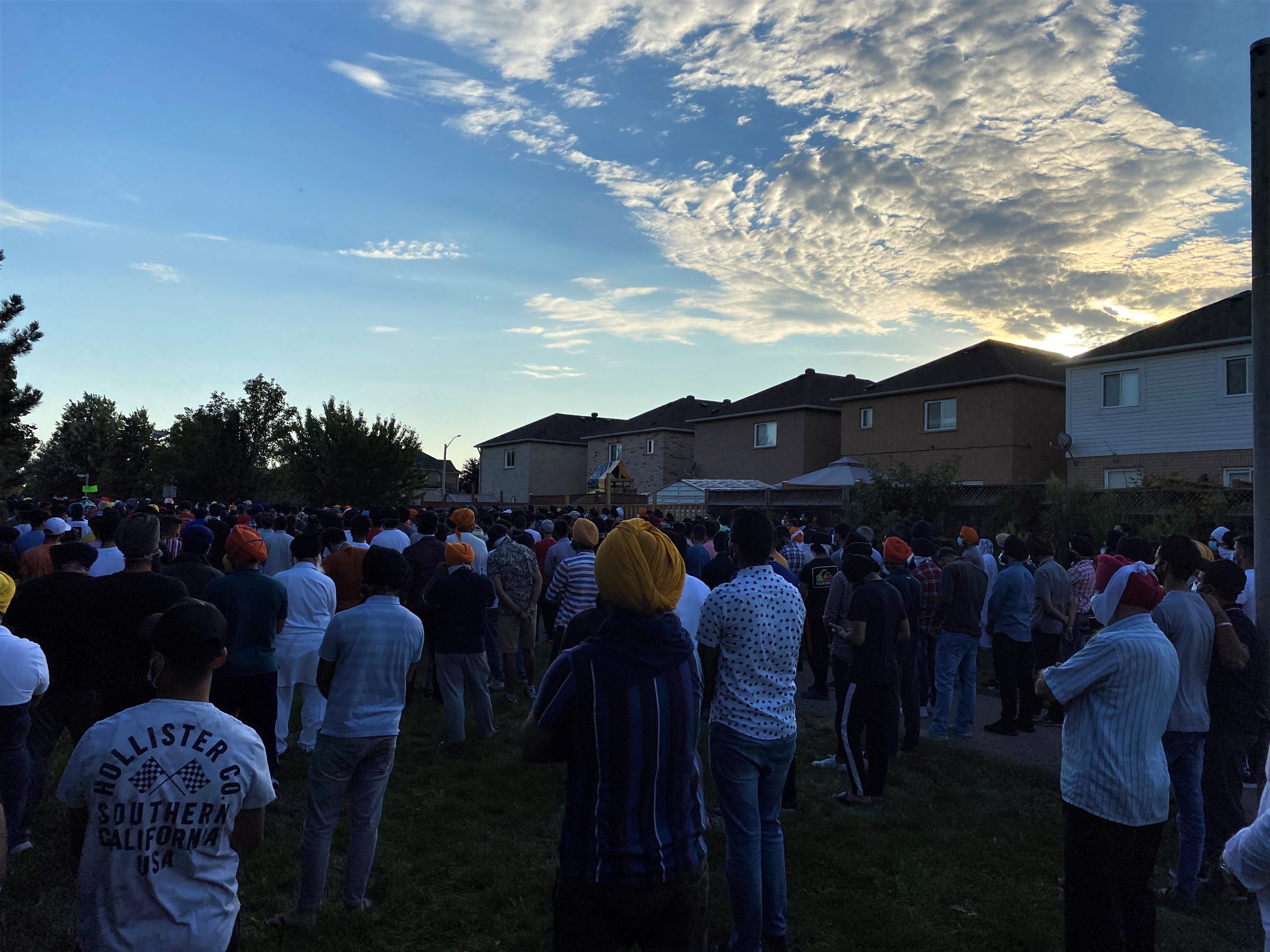 Surajdeep Singh was brutally beaten to death on a pathway while walking home from the local Gurdwara in the Queen Mary and Heathwood Drive area of Brampton on August 13.
Family described him as unfailingly kind, always looking out for others before thinking of himself.
"He gave me a head massage the night before... that really makes me cry," Singh's cousin, Chandandeep Singh said, sharing a memory with tears welling up.
The young man was studying business at CDI college in Montreal and had come to Brampton for the summer to work part-time, and help his family financially.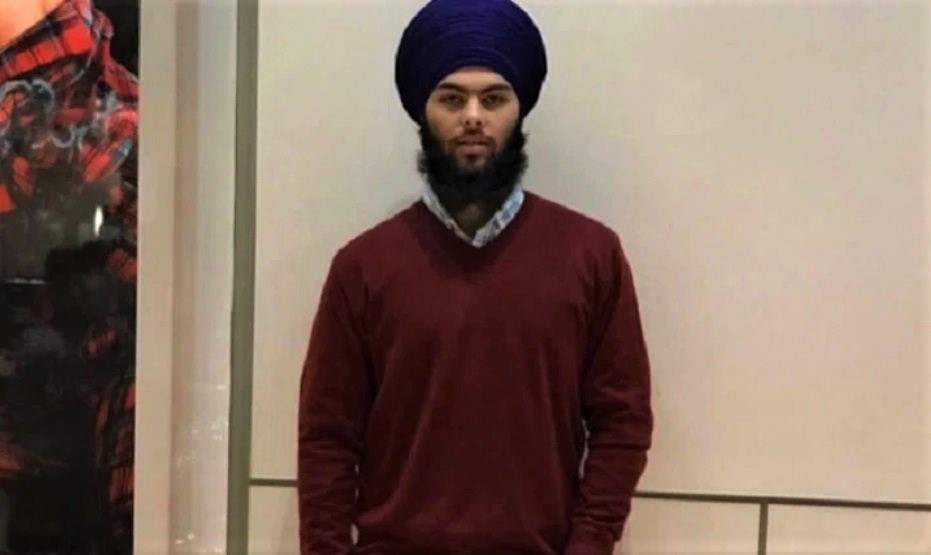 Surajdeep Singh
"Surajdeep Singh was a young man with a bright future. He was simply trying to return to his residence from his place of worship when he was the victim of an unprovoked attack that tragically took him away from his family," Peel police said after the incident.
It has left the city's Sikh community and others in the huge, tight-knit Punjabi-Canadian population paralyzed. Concerns of a hate-motivated attack have been tamped down by Peel police, who have said that does not appear to be what motivated the accused.
The shockingly barbaric killing, as two sixteen-year-old boys are now charged of 2nd-degree murder, left the 22-year-old victim bloodied and unconscious, with no vital signs, before he was later pronounced dead at a hospital.
The vigil was held at the spot where Singh's body was found. The accused fled with his phone and wallet, in what's being called a robbery that turned into a senseless tragedy.
---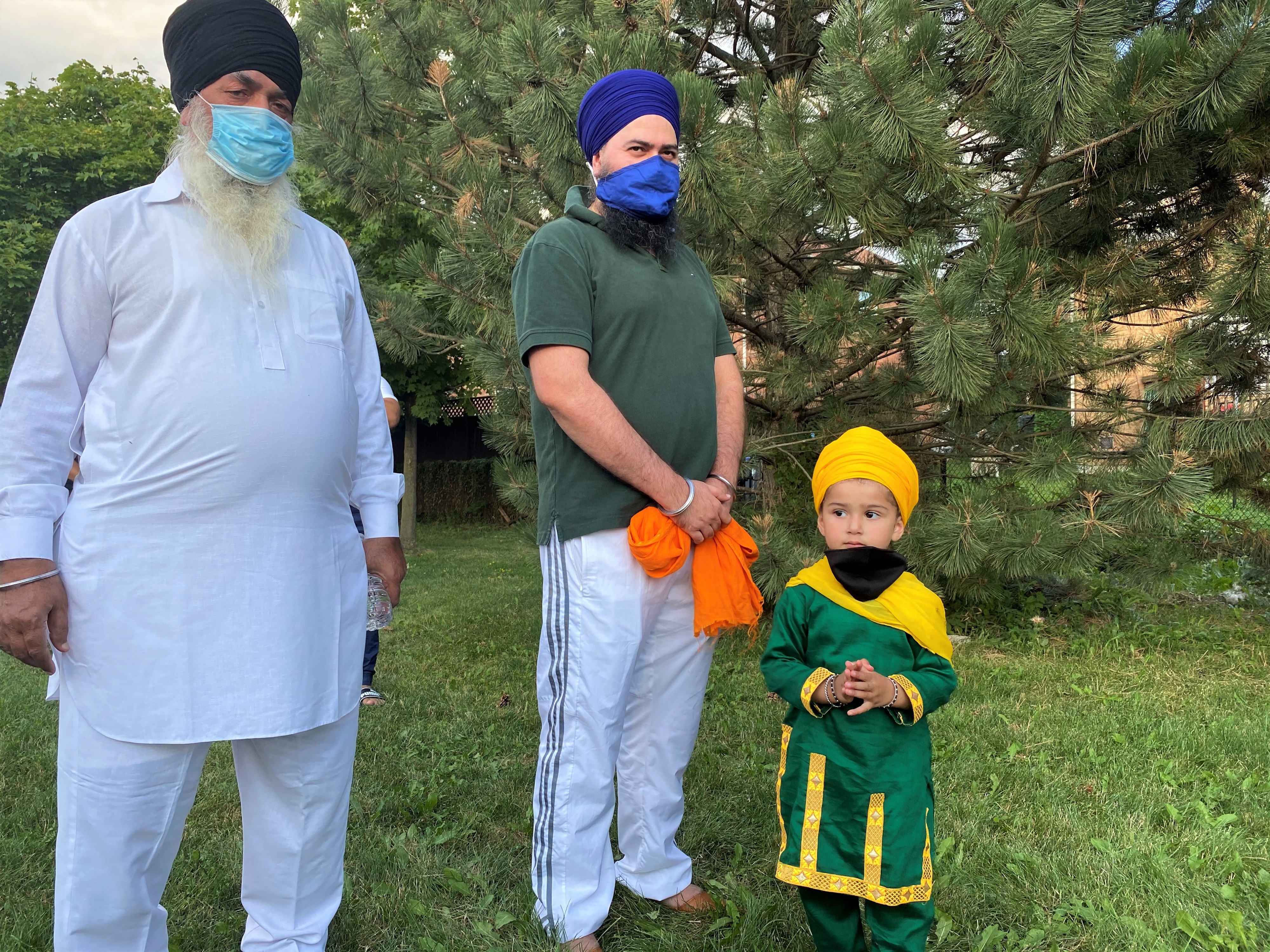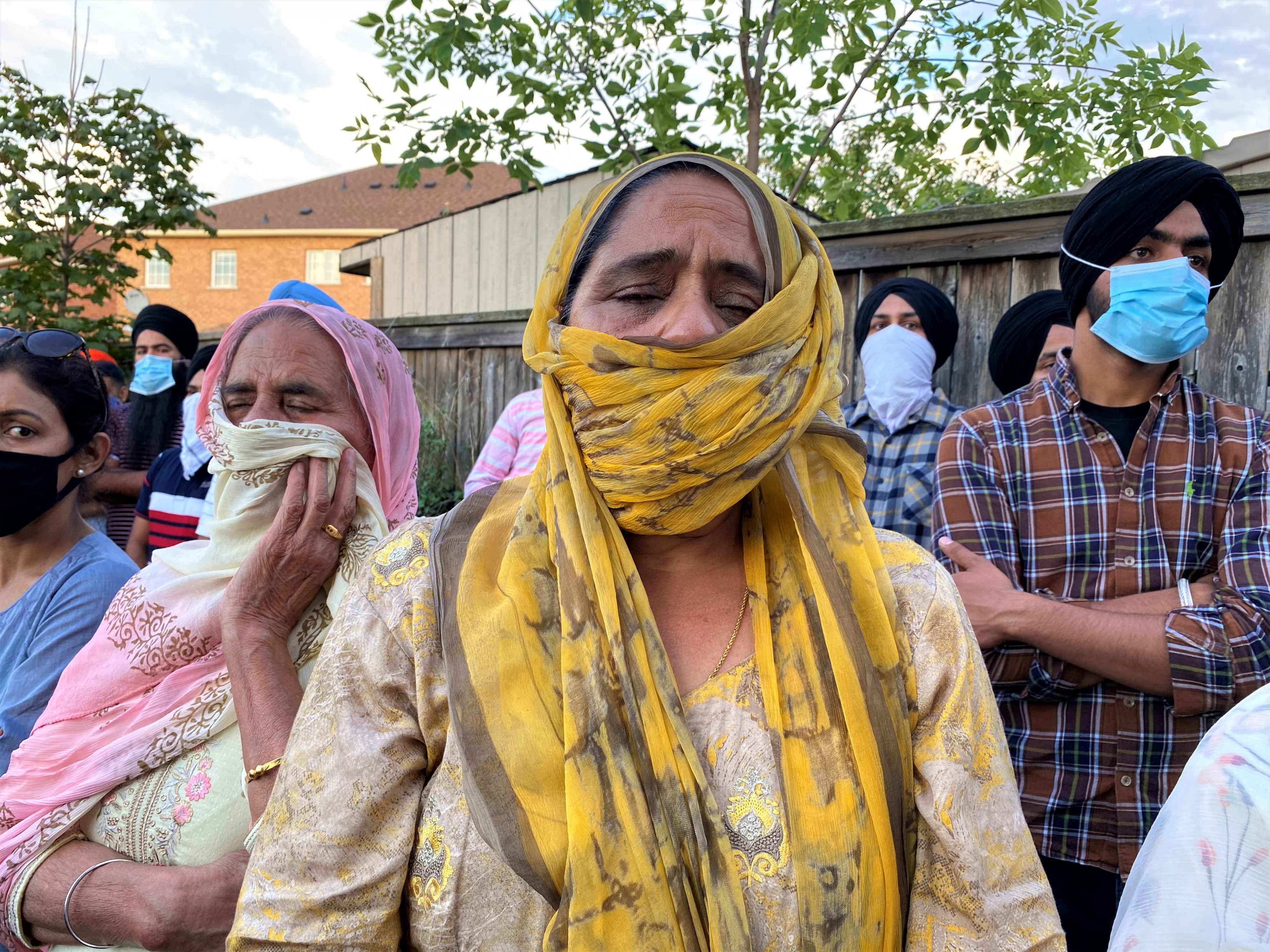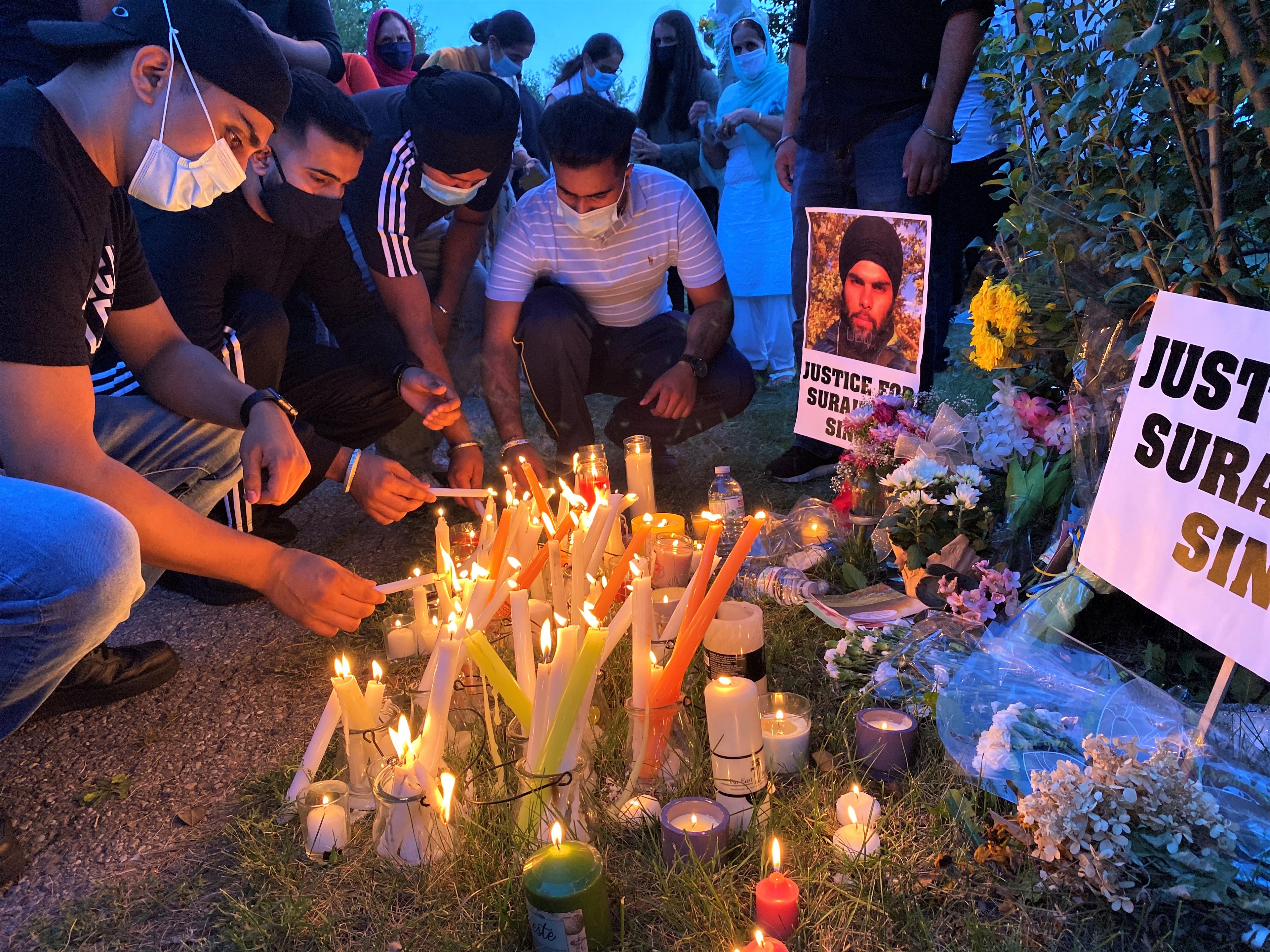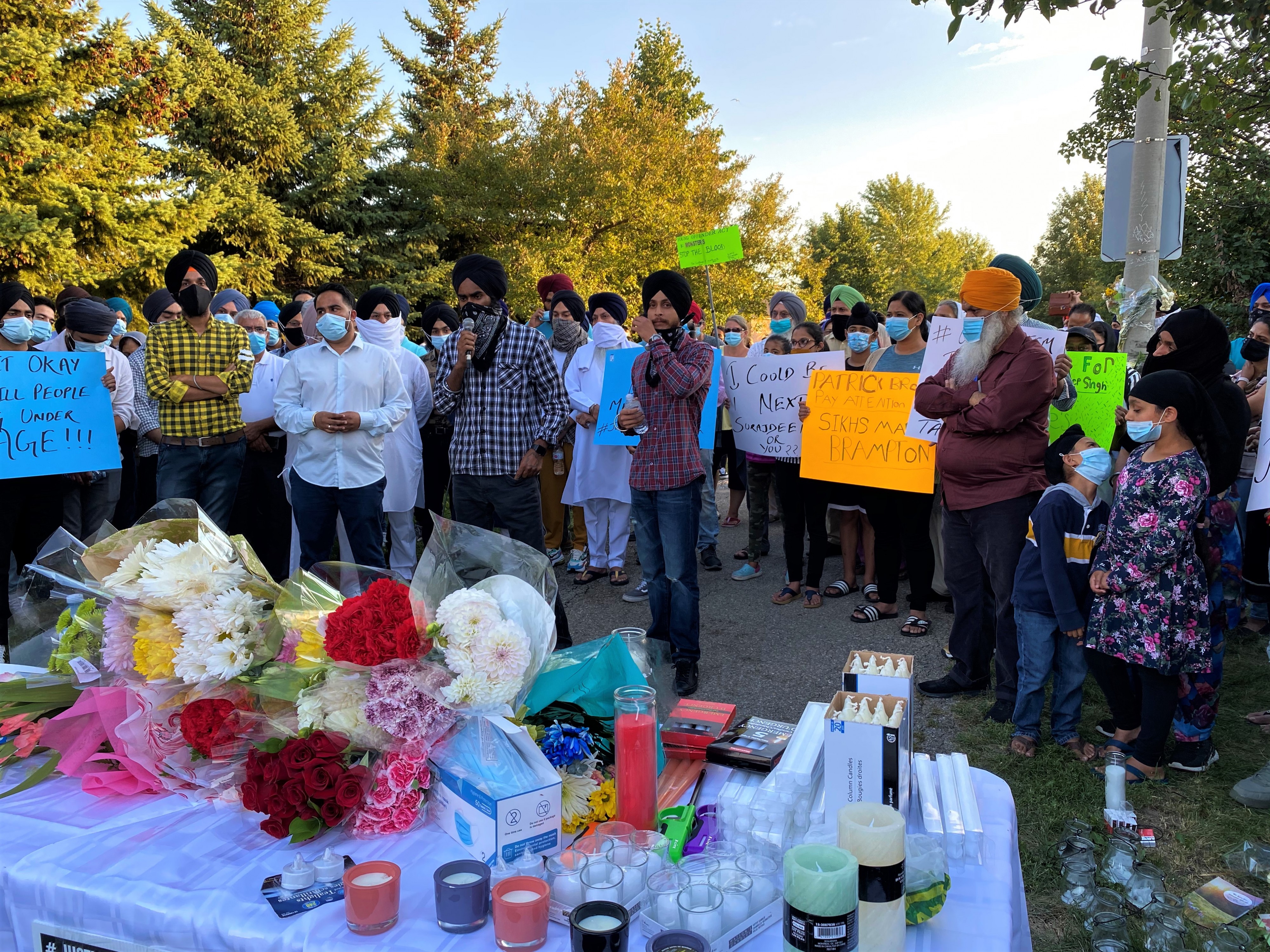 ---
Singh was returning home from the Gurdwara he often attended, around 3 p.m., when he walked down the same path he took almost every day at the same time after his shift at work had ended.
When officers got to the scene after receiving an emergency call, the young man was lying unconscious with obvious signs of trauma.
Hundreds of people from the community came together in solidarity, the majority around the same age as Singh.
A procession of local politicians from all three levels of government spoke to the gathering, offering words of condolence and promising to do more to keep their community safe.
Violent crime has ripped through Brampton and Mississauga for the last three years and was a top issue of concern heading into elections since 2018 for all three levels of government.
"I'm really disappointed in the people we've elected because we chose them, and we expect them to represent us," Rupi Kaur, a poet and artist who grew up in Brampton told The Pointer. She wants leaders to do more than just show up, make a speech, and go home.
Kaur was at the memorial waiting for a friend whose brother, Paviter Singh Bassi, was also murdered, by five people, in broad daylight on March 19, 2018. He was found with life-threatening injuries near Sandalwood Heights Secondary School in Brampton and died the next day.
The accused, who were also minors, were arrested for first-degree murder but were soon released on bail, Kaur said. The community is still waiting for justice and she was one of many on Saturday who voiced frustration and pain over the loss of life that seems to keep torturing the community.
Singh's friends said that more needs to be done for international students and other immigrants trying to carve out a safe life and better opportunities in Peel. Many asked for leaders to take charge and start taking violent crime seriously, instead of offering more empty words.
---
Email: [email protected]
Twitter: @dudha-aishwarya
Submit a correction about this story