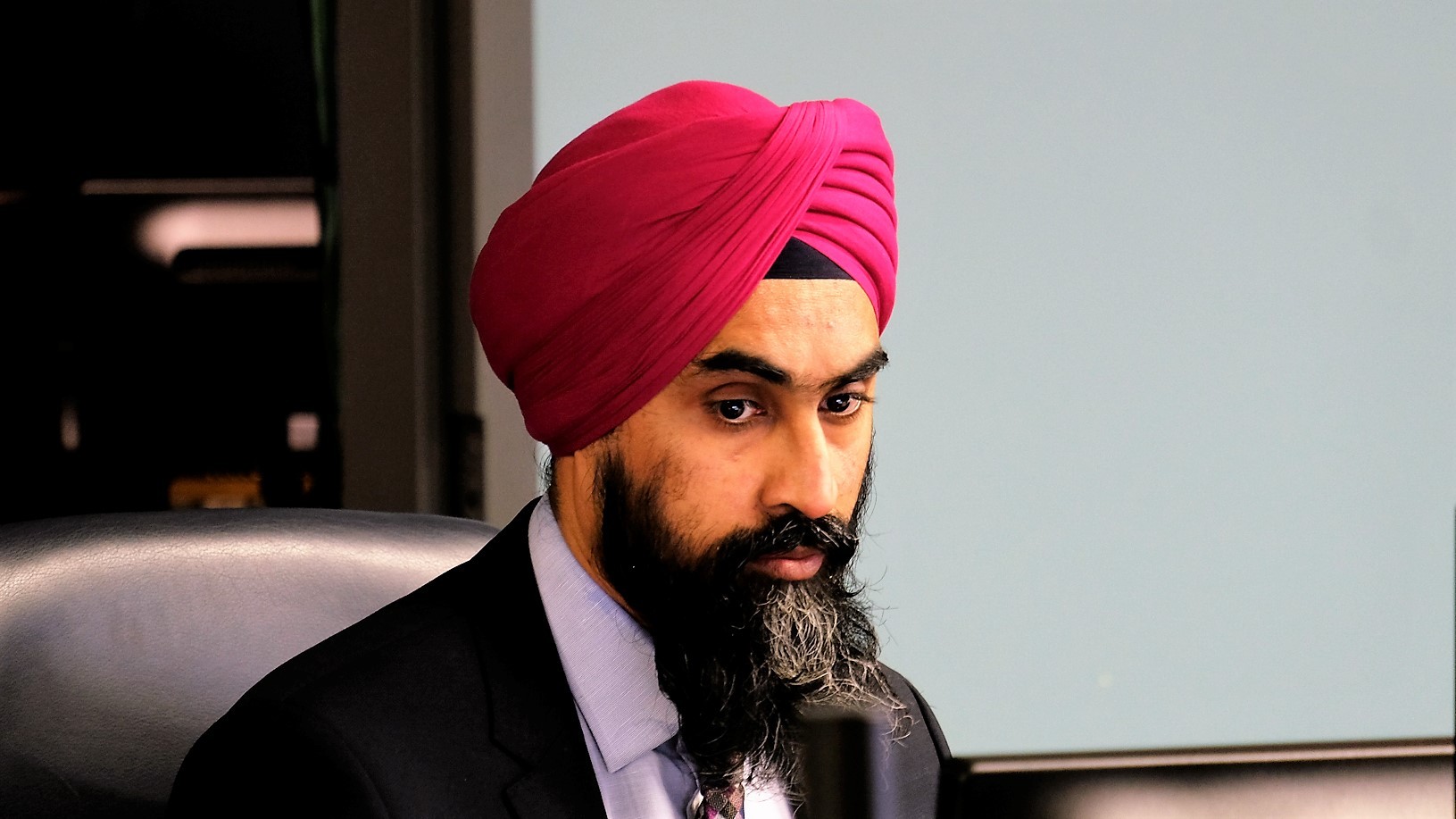 The Pointer file photos/Twitter City of Brampton
Criminal investigation being conducted as Gurpreet Dhillon & City of Brampton sued for $2M by woman alleging sexual assault in Turkey
After weeks of questions about what was being done to criminally investigate Councillor Gurpreet Dhillon, Peel police have confirmed that a probe by Turkish authorities is being conducted.
Dhillon is facing allegations of sexual assault by a Brampton businesswoman who says she was attacked in an Ankara hotel room while they were both on a trade mission to Turkey in November, and she has now filed a lawsuit. But it remained unclear if a criminal investigation was being done.
"There is an investigation but it's happening over there," Peel police spokesperson Constable Taryn Hill recently told The Pointer, referring to work being done by Turkish authorities on the case. The investigation is "strictly happening over there... Any incident that doesn't happen in our region, we do not investigate it."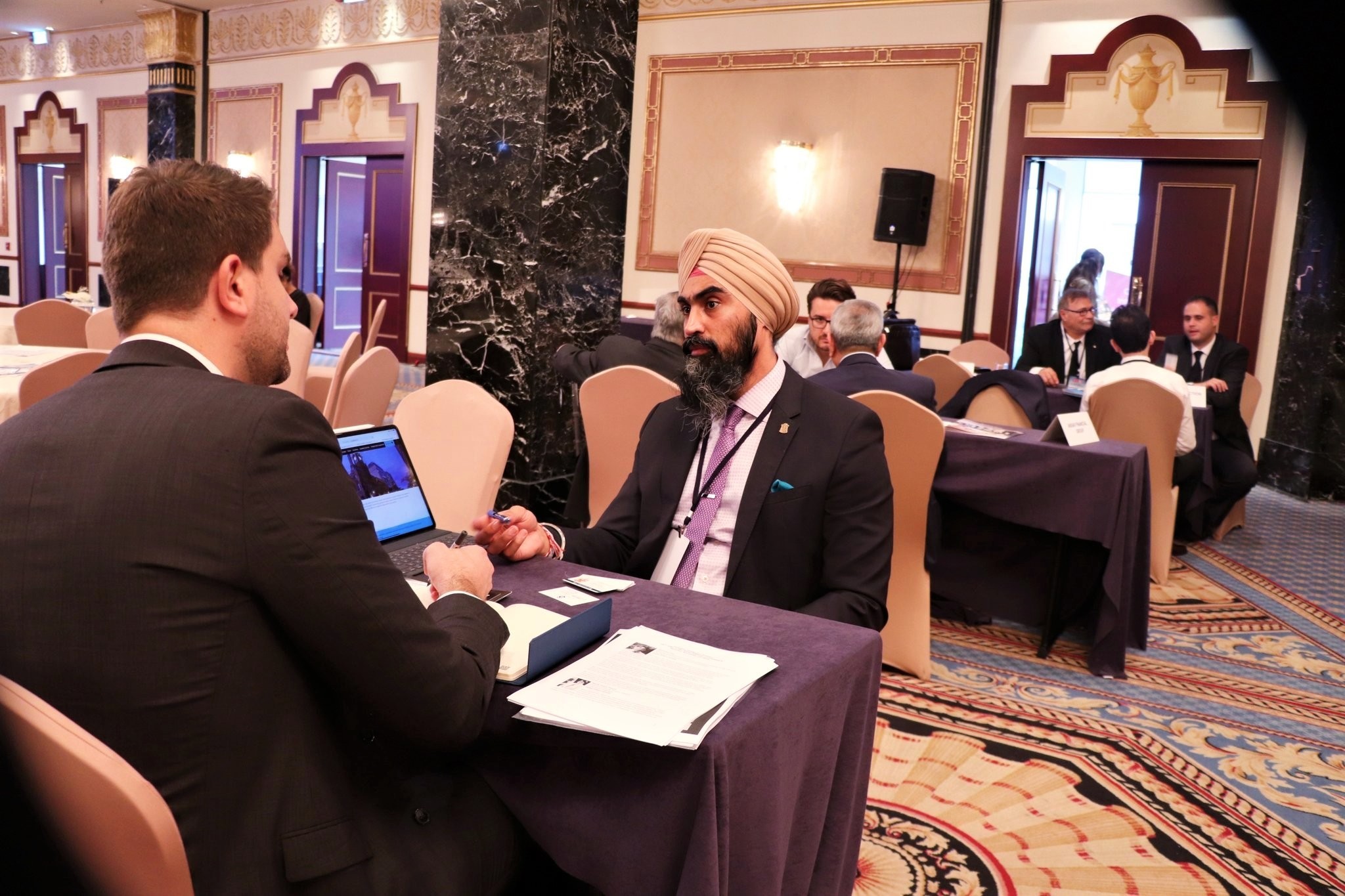 Councillor Gurpreet Dhillon in Turkey during a November trade mission
The Pointer has been trying to determine if any Canadian authorities are criminally investigating the case, but the RCMP has not given any confirmation and Peel police previously only said that it and the RCMP had passed along information to Turkish police, but it now confirms that an investigation is being done by authorities there.
When asked if it's possible Peel police might also launch an investigation due to any possible concerns about the probe being done by Turkish authorities, including the lack of access they might have to parties here, Constable Hill said, "I guess if it comes down to that, then I obviously would have to re-evaluate it (the response). But at this point, I believe they're (Turkish police) cooperating with us."
The alleged victim communicated with Peel police not long after she returned from Turkey in November but the force has maintained it does not have jurisdiction to investigate the matter because it took place overseas.
The RCMP was also spoken to by the woman. Peel police told The Pointer previously that it passed along all information to the RCMP in Istanbul and its officers affiliated with Interpol. Peel police said those authorities were seeking to pass along all the information to police in Turkey, but there had been no confirmation that a criminal investigation was being done.
The Canadian Criminal Code has a provision that allows local police forces to investigate crimes committed outside the country, but it remains to be seen if either the RCMP or Peel police will eventually take up their own criminal probe.
The alleged victim is seeking action on her own through a civil lawsuit that she recently filed.
The City of Brampton and Gurpreet Dhillon were recently served with the suit for just over $2 million, claiming they are liable for actions involving the alleged sexual assault that took place in Turkey late last year.
The plaintiff, a Brampton businesswoman identified as Jane Doe in the statement of claim, is suing for general damages of sexual assault and battery, intentional infliction of emotional distress and breach of fiduciary duty, among other specific details of the alleged actions and consequences.
The claim alleges Dhillon's actions in Turkey were "intentional" and caused the plaintiff to fear "imminent physical harm or death" could occur. "The physical contact with the plaintiff was unwanted, egregious and terrifying – inasmuch as it was an extended assault lasting nearly an hour, with Dhillon ignoring her constant pleas to stop," the statement of claim says.
It alleges the plaintiff told him to "stop" almost 100 times during the alleged attack.
In a statement to The Pointer from Dhillon through his lawyer, he denies the allegations in the lawsuit. "I continue to adamantly deny these allegations in their entirety. I intend to vigorously defend against this lawsuit, and I am confident that this matter will be dealt with fairly through our court process. My lawyers have advised me not to say anything further at this time, as this matter is before the courts."
The lawsuit states the alleged abuse by Dhillon didn't stop when the parties returned to Canada, with the claim stating he allegedly took part in a "campaign of lies" to confuse people on his actions, shined a negative social light on the plaintiff, and "breached his statutory duties" to assist in the inquiry launched by the City's integrity commissioner.
"Councillor Dhillon is liable in sexual assault and battery, intentional infliction and emotional distress; forcible confinement and misfeasance in public office," the claim alleges. A total of $2.05 million is being sought in the lawsuit, which also names the City of Brampton, which the plaintiff alleges owed a fiduciary duty and a duty of care to her. The claim states Dhillon was in Turkey on official City business as part of a trade mission and the City is responsible for sending him, which allegedly makes it "vicariously" liable for Dhillon's alleged attack.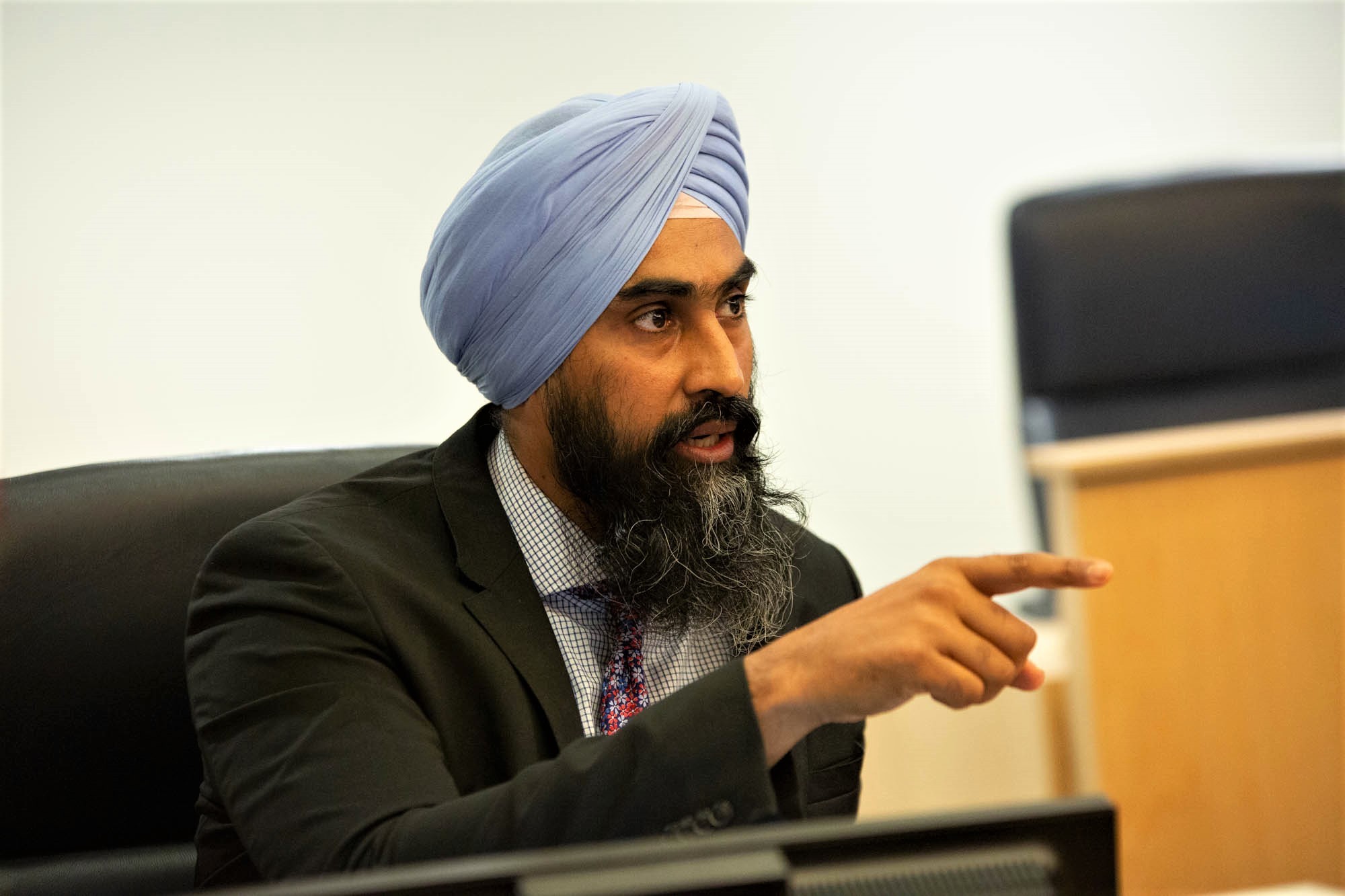 Councillor Gurpreet Dhillon denies all the allegations against him stemming from a trade mission to Turkey
The lawsuit comes after a report earlier in the month by Muneeza Sheikh, Brampton's integrity commissioner, who recommended Dhillon be suspended for 90 days, the harshest punishment she could render under her role, after she conducted an investigation that determined Dhillon was guilty of the allegations against him.
Council subsequently voted in favour of her recommendations, suspending Dhillon for 90 days and stripping him of his committee roles until the suspension is over.
Her ruling is not a court decision, and it does not prove any criminality.
Dhillon has filed for a judicial review by the Ontario Superior Court to have Sheikh's entire report thrown out, citing a number of procedural problems with her work, primarily that she launched her own investigation without a formal complaint, despite rules in place that appear to require a filed complaint before an integrity commissioner can carry out a full investigation.
Sheikh addressed these concerns in her report and said she does have the ability to initiate an investigation without a formal complaint being filed.
In her report Sheikh states that on or around December 19, she spoke with Peel police, and it was confirmed that neither the force nor the RCMP were "investigating the matter."
Sheikh proceeded with a full investigation of her own. She first learned about the alleged assault over the phone on November 27, when Mayor Patrick Brown told her that the alleged victim had contacted him about the situation.
Her report states that Brown and staff in his office met with the woman on November 20, after she called the mayor, and she played what is allegedly an almost three-minute audio recording of part of the attack for them. It's unclear why Brown would do this, instead of directing the woman to go straight to the authorities with such a serious allegation.
The mayor is also mentioned in the lawsuit. It states Brown suggested Dhillon attend the trade mission. The claim alleges the City was "grossly negligent in nominating a sexual predator to be its representative on the trade mission to Turkey."
The statement of claim alleges the City of Brampton failed to fulfill its responsibility to ensure Dhillon was trained and supervised in a proper manner, and is "liable for the tort of negligent supervision."
"The City of Brampton does not comment on matters that may be before the courts," a spokesperson told The Pointer.
At a Wednesday press conference, Mayor Brown said the City has zero tolerance for sexual harassment when asked about the lawsuit, but didn't address the City's position directly. "I think Council's been very clear. We voted unanimously for the integrity commissioner's recommendations," he said.
The claim, like the integrity commissioner's report, outlines the alleged events that took place in the Ankara hotel room the Brampton business woman was staying in, right before and after midnight on November 14 and 15.
The claim details the plaintiff's allegations that Dhillon kissed her, allegedly pulled her skirt and underwear off, and touched her chest and buttocks. The alleged attack lasted almost an hour according to the claim and Dhillon allegedly didn't stop despite the plaintiff pleading for him to "stop" nearly 100 times. The claim also alleges the councillor attempted to arouse himself in front of the woman.
"Dhillon exploited his position of trust and power as a city councillor, and as the appointed head of a trade mission, to manipulate the situation to get himself alone with the plaintiff; and to thereafter use his size and physical strength to overpower, forcibly confine and sexually brutalize the plaintiff over the space of nearly a full hour," the claim states. "The plaintiff pleads that her suffering as described herein was intentional and/or foreseeable by the defendants."
The claim outlines a number of impairments the plaintiff has suffered due to the alleged assault, including anxiety, post-traumatic stress disorder and paranoia, and as a result, will need to undergo therapy and psychological counselling.
In a press release, lawyers for the plaintiff state there are "legitimate concerns" of whether or not this was the first time Dhillon has possibly committed such an offence, due to the alleged "planning and sophistication of the assault."
The Pointer has not found any public information of any prior allegations against Dhillon.
Peel police Constable Akhil Mooken told The Pointer, "If anyone has wishes to report something, they can certainly call our non-emergency number if it's not an emergency. And if it's an emergency, they can certainly call 911 to get the assistance that they're looking for."
The plaintiff's claim was filed exactly one week after the remaining members of Brampton City Council voted in favour of actions recommended by the integrity commissioner, who found Dhillon violated rule 14 (harassment) and rule 15 (discreditable conduct) of Brampton's Code of Conduct. On August 5, Dhillon was suspended without pay for 90-days, issued a formal reprimand for misconduct, and removed from his position as Chair of the Economic Development and Culture section at Committee of Council meetings.
The Pointer found Dhillon has not been chairing this section since the new year began. Repeated questions to the City on why this happened were not answered. Questions to Regional Councillor Paul Vicente, the vice-chair of the committee and the person filling Dhillon's role since the new year, also went unanswered.
The presentation of the integrity commissioner's report was also met with a motion by Ward 3 and 4 Councillor Jeff Bowman for Dhillon to resign, which was supported by Council. He refused to do so.
"Amidst their grandstanding, Council rushed to judgment today and called for my resignation. I will not do that. I was duly elected by the citizens of Brampton in Wards 9 & 10 and I will not leave them without representation," Dhillon said in a publicly released statement soon after Council made its decision.
The City's Code of Conduct is the only set of rules the commissioner can use to conclude her findings. At the beginning of the August 5 meeting, Sheikh stated her report is not a finding of criminal guilt and the standard of proof under the Code of Conduct is not the same as for a criminal finding of sexual assault. Probability of guilt is sufficient for civil cases, while criminal cases must be proved without a reasonable doubt, she said.
---
Email: [email protected]
Twitter: @nida_zafar
Tel: 416 890-7643
Submit a correction about this story