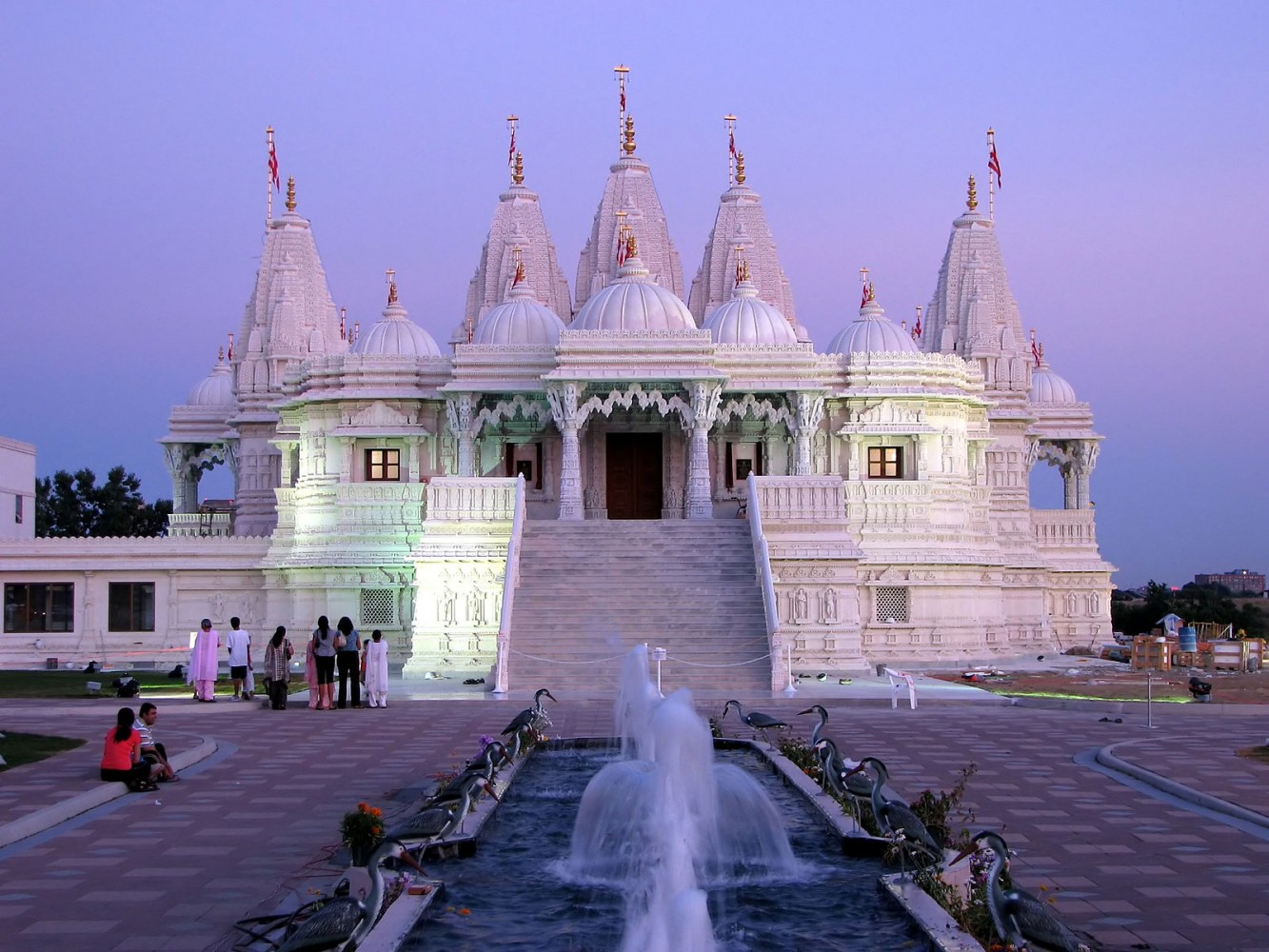 Photos from The Pointer file/Wikimedia Commons/Ian Muttoo/Ian Irving/Screengrabs from YouTube
Hindu temples allowed to temporarily broadcast religious hymns in Mississauga as old world tensions simmer
The sound of religious hymns to support devotees in times of distress is the new norm for Mississauga.
A sign of progress in one of the world's most pluralistic cities, or a cause for tension in a divided community?
After a special council meeting Monday, members voted in favour of allowing the broadcasting of religious hymns outside Hindu temples across the city, every day at 7 p.m. for up to five minutes from August 11 to September 1.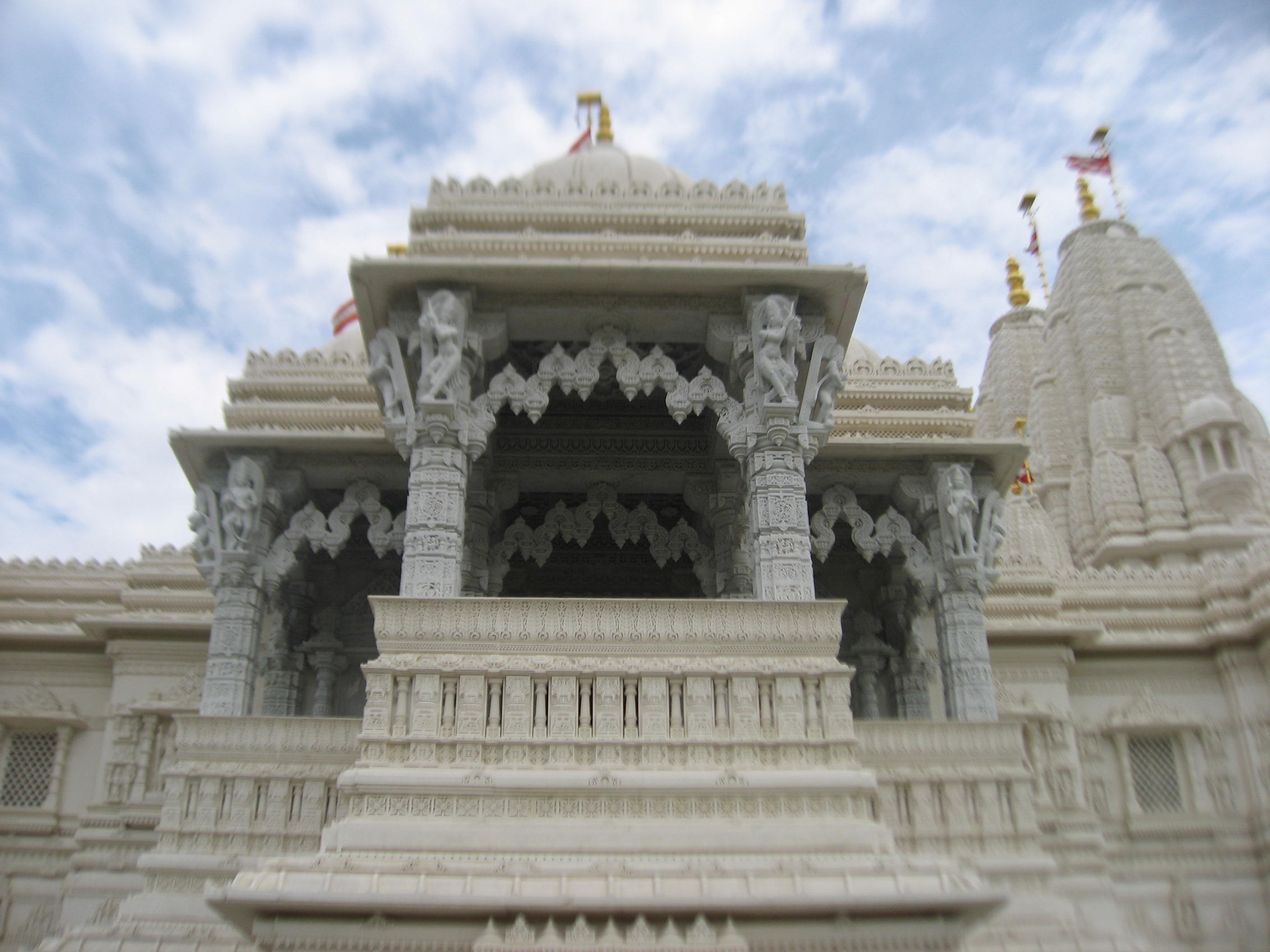 Hindu Forum Canada has written to councillors requesting an exemption for the broadcasting of hymns outside Mississauga Hindu temples.
The decision came after a request by Hindu Forum Canada to celebrate Hindu festivals that fall in the month of August by playing hymns on loudspeakers outside temples in the city, at a time when social distancing recommendations are keeping people from attending religious services. A similar exemption to the City's noise bylaw was granted in May to allow Mosques in the city to broadcast the Azan, the call to prayer, during the Muslim holy month of Ramadan.
The short playing of hymns may seem like a small comfort, but for those who practice Hinduism, music holds a strong significance in their faith. It is considered a gift and path to God. Hymns, also known as bhajans, are essential to the worship experience, and many Hindus believe it enhances the senses and creates a deeper connection with God.
Songs are composed in a romantic yet devotional way where words mix with melody to show love for God, like a beloved, or a parent. Seekers in the Hindu tradition use these spiritual verses to connect with a higher power or the deity, invoking chants and mantras and losing themselves in devotion.
Rao Yendamuri, President of Hindu Forum Canada, said he wants Hindu senior citizens and other people to be able to enjoy the upcoming festivals.
"If other faiths have been granted the permission, so should our faith," Yendamuri said, referring to the exemption granted to Muslim communities in the city earlier this year.
In May, Mississauga council approved the playing of the Azan in support of Muslim faith communities that found themselves celebrating Ramadan in a much different way as a result of COVID-19.
During Ramadan, Muslims fast from dawn to dusk. The period is marked with heightened awareness, almsgiving and spiritual reflection on compassion. In a typical year, Ramadan consists of large gatherings, festive group activities and Muslims coming together to cook, eat, and stand shoulder to shoulder to pray during the holiest time of the year for their faith.
The COVID-19 pandemic barred all these practices this year. Instead, families broke fasts inside their homes without group prayers and the usual sense of togetherness.
Religious leaders adapted by trying to shift practices online to help communities stay connected while responsibly celebrating the spiritually significant time. City leaders did their part by allowing the call for evening prayer to be projected by Mosques around the city.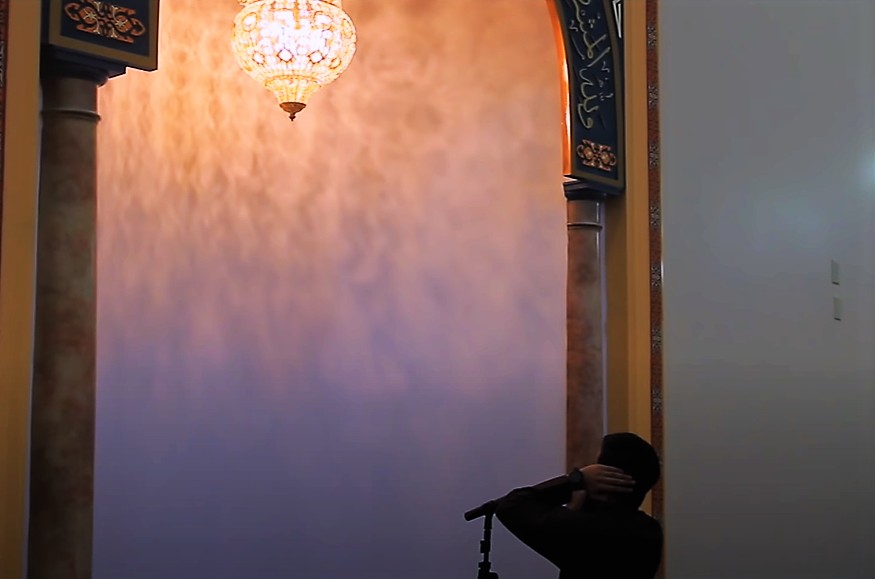 Mississauga councillors granted an exemption in May to allow Mosques to broadcast a call to prayer during Ramadan.
The accommodation spread joy across Muslim communities at a time when many were seeing a touchstone in their lives altered by the pandemic. Social media was flooded with videos of Mosques playing the Azan, with many moved to tears, including non-Muslims.
The decision to allow the broadcasting of the Azan did not sit well with everyone in the city. In one extreme example, a realtor and former school council chair in Peel lost his job after posting Islamophobic statements on Twitter in response to the announcement.
"What's next? Separate lanes for camel & goat riders, allowing slaughter of animals at home in the name of sacrifice, bylaw requiring all women to cover themselves from head to toe in tents to appease the piece fools for votes," an account with the name Ravi Hooda wrote.
Another voice that came out against the decision was Yendamuri himself.
He vehemently opposed the decision and in a letter to council he described their decision as "unconstitutional" and labelled it an "anti-national compromise" simply to "comfort the Islamic community at the expense of the larger Canadian population."
Yendamuri questioned Mayor Bonnie Crombie's support of the decision, accusing her of not caring about the rights and comfort of people, other faiths, or the stress caused to individuals affected by noise pollution during this crisis, such as students and seniors.
In an interview with The Pointer, Yendamuri, despite his own request for a noise exemption to accommodate his faith community, still called the decision by Council to broadcast the Azan a mistake, but said if one faith is allowed such an exemption the city must allow other faiths to make special requests too.
A resident speaking before the committee said the request from Hindu Canada Forum was made as a direct result of the allowance provided to the Muslim community and he feels the organization's intentions are driven by the longstanding divide that exists between Hindus and Muslims in the South Asian subcontinent. The resident said he believes those divides and ideologies are being perpetuated in Mississauga.
When asked by The Pointer about his shifting views on the broadcasting of hymns, Yendamuri said, "at that time, we were opposing the recital of hymns and that was our stance, but now our community wants it, if anyone has any objection, they can raise their voice."
When pressed for further clarification, Yendamuri said he would only respond to the question through email as he didn't want to say anything "contradictory".
In an email response to that question, he said, "considering that the leaders of our communities have already set such a precedent, we must respect their decision. However, given the current circumstances of COVID-19, the Hindu community would like for the same privileges to be extended to us and other communities as well."
Mississauga Councillor Ron Starr, a co-chair of the City's Diversity and Inclusion Committee (DIAC), said the situation has created a dilemma where the committee needs to find a balance between the requests of different religious groups and the general population.
He said once COVID-19 takes a backseat, the matter of special requests like these will be brought to Council once again to decide if the rules are going to be open for all, completely closed, or some kind of hybrid model. He said that the decision needs to look at the overall noise bylaw regulations for everybody and not a specific group of the community.
Starr said that if Council allows certain groups to have special requests fulfilled another individual group might start asking for the same flexibility. With input from the public and more discussion the City could create a permanent mechanism for handling such requests.
Councillor Sue McFadden, who also co-chairs the DIAC said, "I want to stress that we are very inclusive in Mississauga and moving forward we will have public consultations and also get input from the DIAC to make such decisions."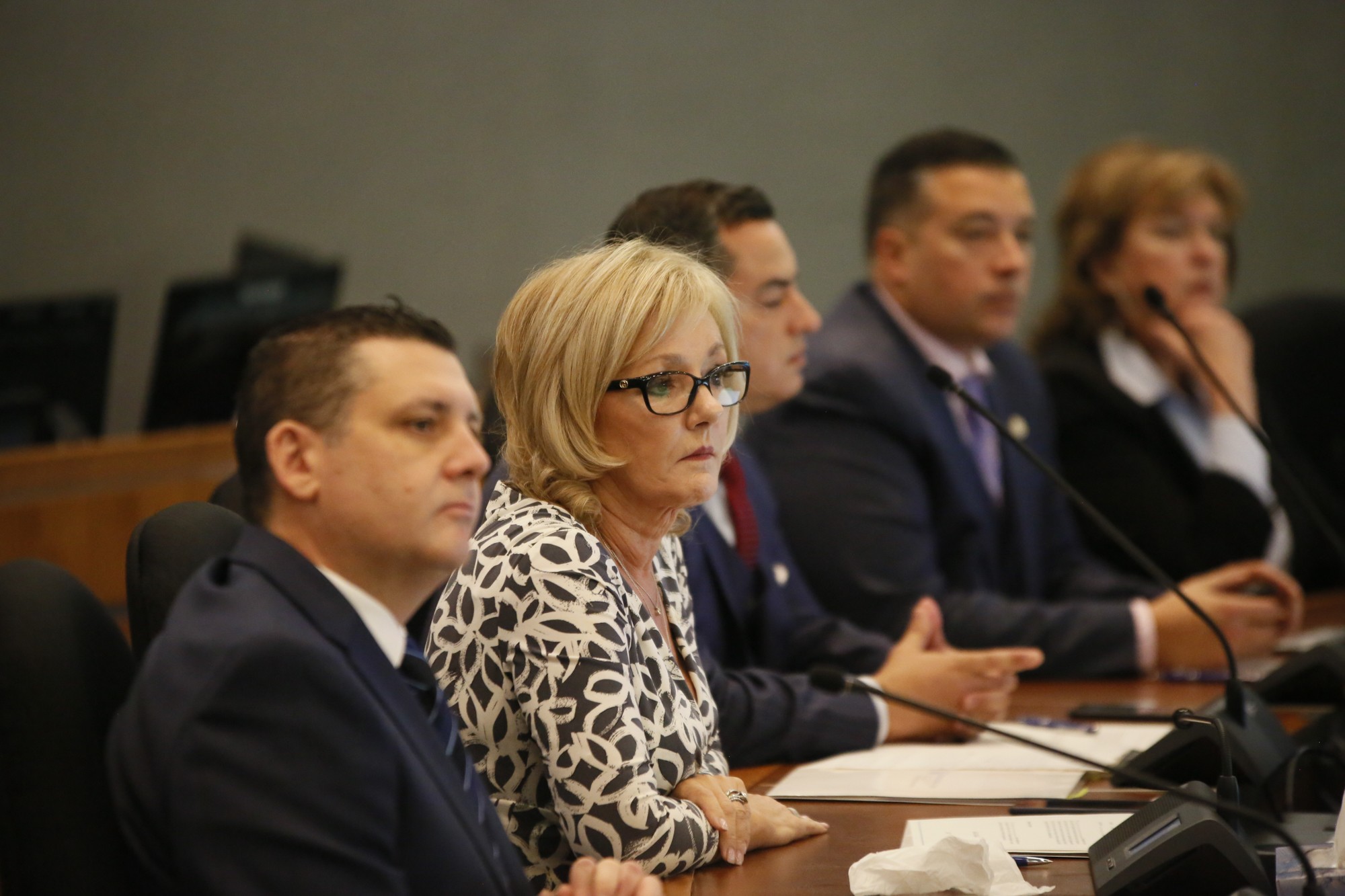 Councillor Sue McFadden
She talked about the ongoing review of the city's existing noise bylaws. A planned revamp of the bylaw is slated to be made public in the fall for residents to comment on.
Festivals across India are typically celebrated with the broadcasting of devotional hymns.
For Hindus, the three festivals that fall in the month of August are Janamashtmi, Ganesh Chaturthi, and Onam. They all have different meanings in different regions of India. Janamashtmi marks the birth of Krishna, a deity believed to be born in 3228 BC.
Ganesh Chaturthi is celebrated to honour the elephant-headed deity, Ganesha's birthday. He is the son of Lord Shiva and Goddess Parvati, he is the God of wisdom and intelligence, the harbinger of new beginnings and remover of obstacles.
Onam is celebrated to mark the return of King Mahabali who is considered a great ruler sent by Vishnu. He was allowed to visit his people once a year, on Onam. Legend has it that when King Mahabali ruled there was no discrimination based on caste, no crime or corruption in the government. Unfortunately, cast discrimination continues to be a pillar of Indian society today.
Diksha Maheshwari, a Mississauga resident, thinks it's a great idea to let people enjoy the spiritual connection they seek from the comfort of their homes. "I am happy that the city is allowing recital of hymns and prayers of both Hindus and Muslims, it creates a sense of peace and togetherness in a time when we all are looking for some kind of tranquility," she said.
She also said that if her own community is using the issue in a divisive way because of historic differences with another religious group, that needs to come to light so Canadian society can address such intolerance and make sure it does not perpetuate in a country that aims to embrace pluralism, not division.
---
Email: [email protected]
Twitter: @dudha_aishwarya
---
COVID-19 is impacting all Canadians. At a time when vital public information is needed by everyone, The Pointer has taken down our paywall on all stories relating to the pandemic and those of public interest to ensure every resident of Brampton and Mississauga has access to the facts. For those who are able, we encourage you to consider a subscription. This will help us report on important public interest issues the community needs to know about now more than ever. You can register for a 30-day free trial HERE. Thereafter, The Pointer will charge $10 a month and you can cancel any time right on the website. Thank you.



Submit a correction about this story