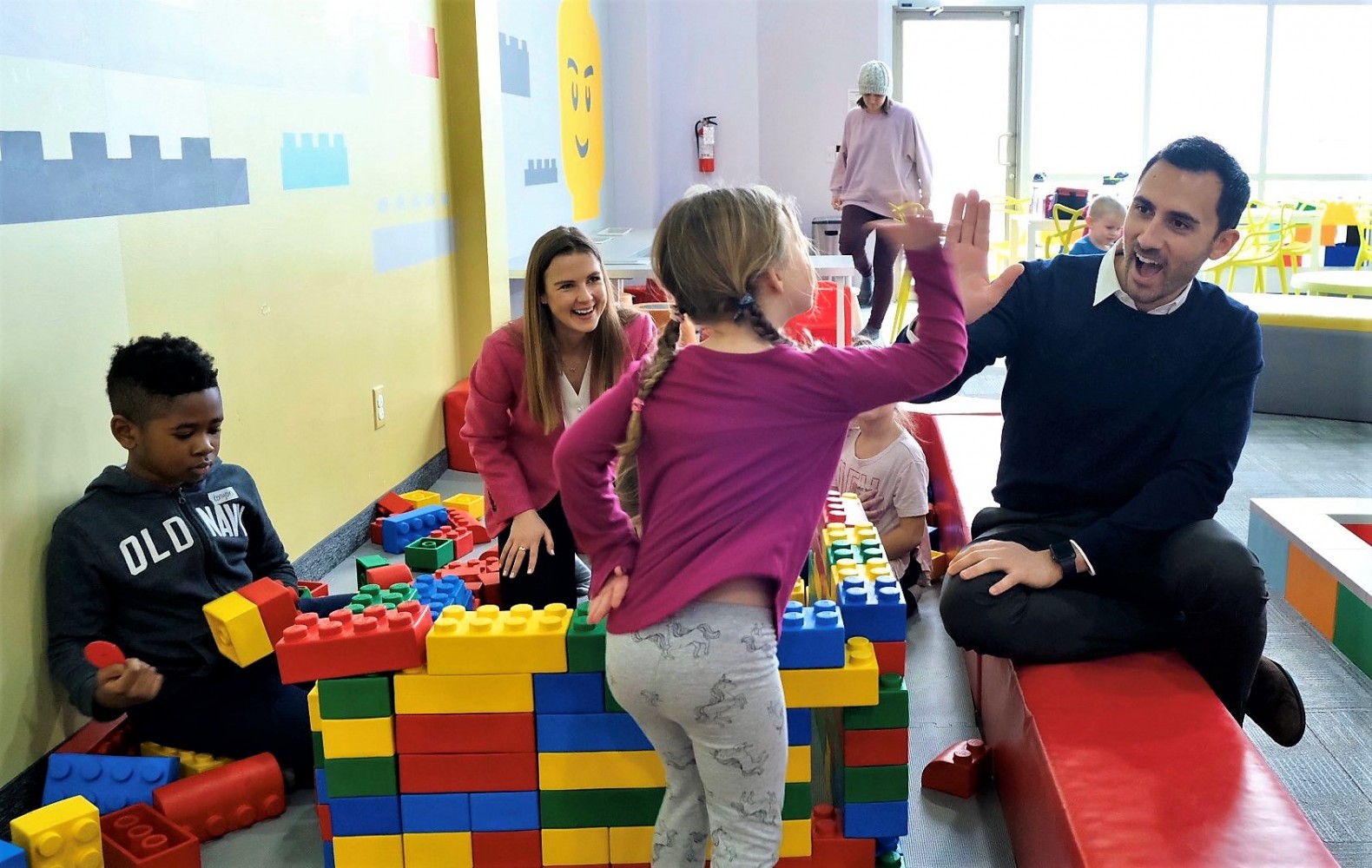 Photos from the City of Brampton/Government of Ontario/Wikimedia Commons/Twitter/Dobrislava
Schism emerging: Peel Public Health now recommending smaller classes despite Ford government's position
The region's school boards are about to start discussions with Peel Public Health to determine what school should look like for students returning to the classroom in September, with the local health authority now advising smaller classes and the provincial government saying it stands by its plan which does not call for reduced schoolroom sizes.
After The Pointer put questions to him last week, Dr. Lawrence Loh's Peel public health department did not take a firm stand on the issue of class sizes, but now says it is recommending the Dufferin-Peel Catholic District School Board (DPCDSB) and Peel District School Board (PDSB) implement measures for smaller class sizes for elementary school students in the fall, despite provincial guidelines that allow pre-pandemic numbers for classrooms, if boards don't want to shrink the student cohorts.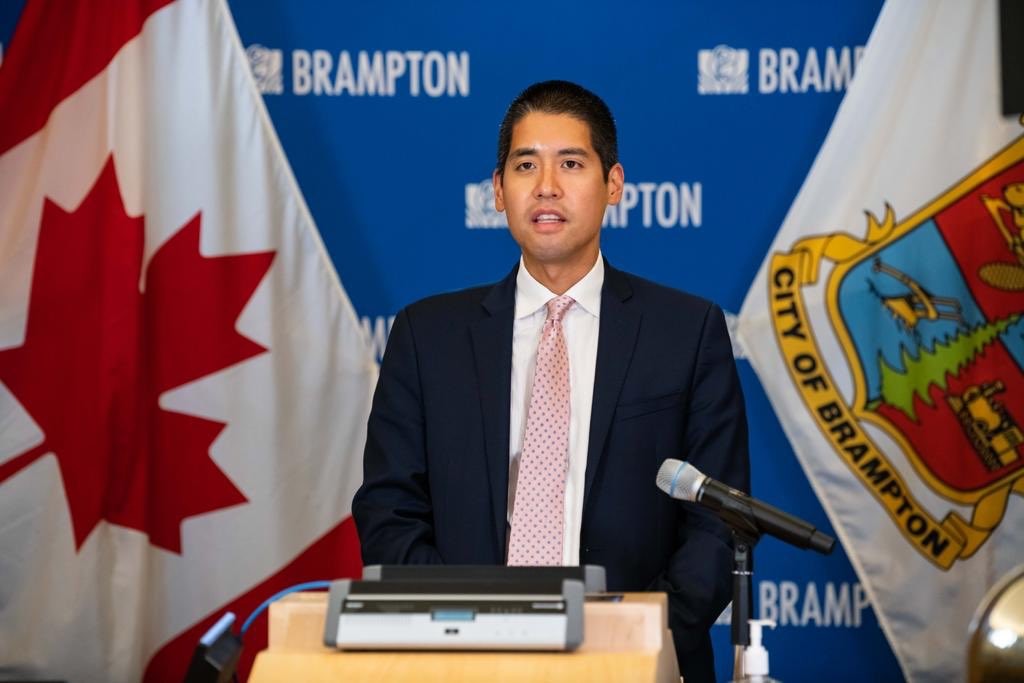 Dr. Lawrence Loh, Peel's chief medical officer
Bruce Campbell, head of communications for the DPCDSB, told The Pointer that Peel Public Health is now recommending smaller class sizes.
"Further to the information on class size that we provided to you this morning (Friday), we have subsequently been advised by Peel Public Health that they are now recommending we consider limiting class size to permit two metres of physical distancing in alignment with existing public health recommendations," Campbell wrote in an email.
It's clear that school boards across the province and Peel are struggling with one set of directions from the provincial government and another, conflicting, line of advice from public health officials.
"The Ministry of Education has directed a conventional return to school for elementary students with no reduction in class size," Campbell wrote. "We are meeting with both our jurisdictional public health authorities to review the information contained within the Ministry of Education's recently released Guide for Reopening Ontario's Schools."
What remains unclear is how schools in Peel will reduce classroom sizes, if they follow Dr. Loh's recommendation. The province has maintained that its guidelines do not prevent reduced class sizes, but it is only providing $30 million for boards across Ontario to hire new teachers if they wish to reduce the number of students in elementary schools. Peel's share of this would amount to roughly one teacher for every three or four schools, which would at best help one grade level for only a small fraction of schools.
Issues surrounding the reopening announcement made by Premier Doug Ford's PC government at the end of July have been widely discussed. Many of the guidelines have since been opposed by medical experts, students, parents and educators and their unions, fearful that stories like those emerging from the U.S., where schools have had to close again after a lack of strict measures led to viral outbreaks, will become all too common in Ontario.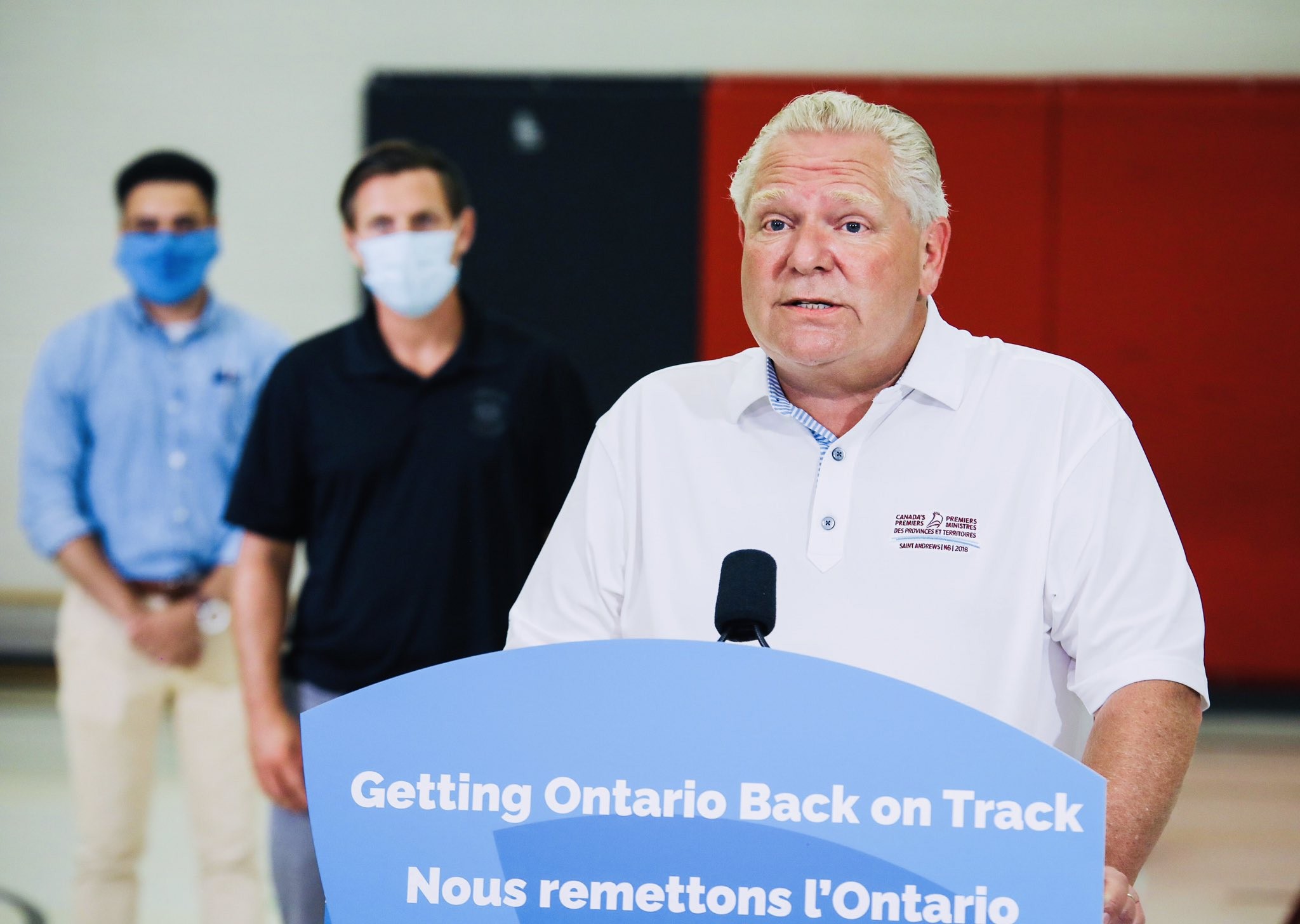 Premier Doug Ford
In one Georgia school district, 38 students and 12 staff have tested positive since reopenings began at the beginning of August, prompting the quarantine of 800 students and staff this week and calls for the closure of the entire school system.
Widespread photos of packed school hallways in the U.S., in places where school reconvenes in early August, have alarmed many in the public. More research has indicated that children in school pose a significant threat for the spread of novel coronavirus at school.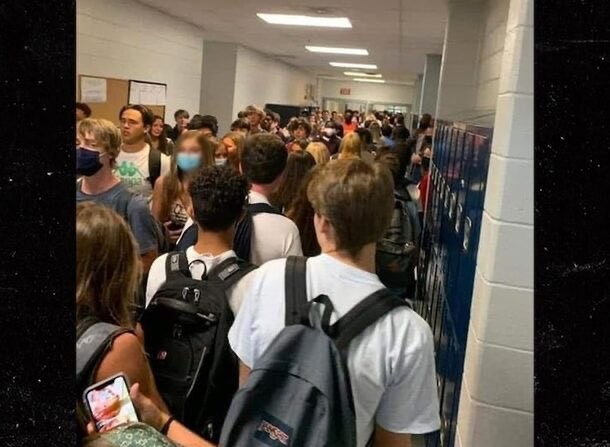 Photos from North Paulding High School in Dallas, Georgia went viral last week, raising widespread concerns about the return to school plans in the United States.
A report released July 30 in the American medical journal JAMA Pediatrics, states: "Early reports did not find strong evidence of children as major contributors to SARS-CoV-2 spread, but school closures early in pandemic responses thwarted larger-scale investigations of schools as a source of community transmission."
The research found that young children, below the age of five, carry higher levels of the virus in their nasal passage than adults (as much as 100 times) and older children carry about the same levels as adults.
"Thus, young children can potentially be important drivers of SARS-CoV-2 spread in the general population, as has been demonstrated with respiratory syncytial virus, where children with high viral loads are more likely to transmit. Behavioral habits of young children and close quarters in school and day care settings raise concern for SARS-CoV-2 amplification in this population as public health restrictions are eased," the research paper, which was based on examinations of 145 COVID-19 patients (broken into three groups: under 5; 5 to 17; and 18 to 65) with mild to moderate cases, concluded. It states that more research is needed to confirm the initial finding that young children and even older children represent a significant risk for viral spread.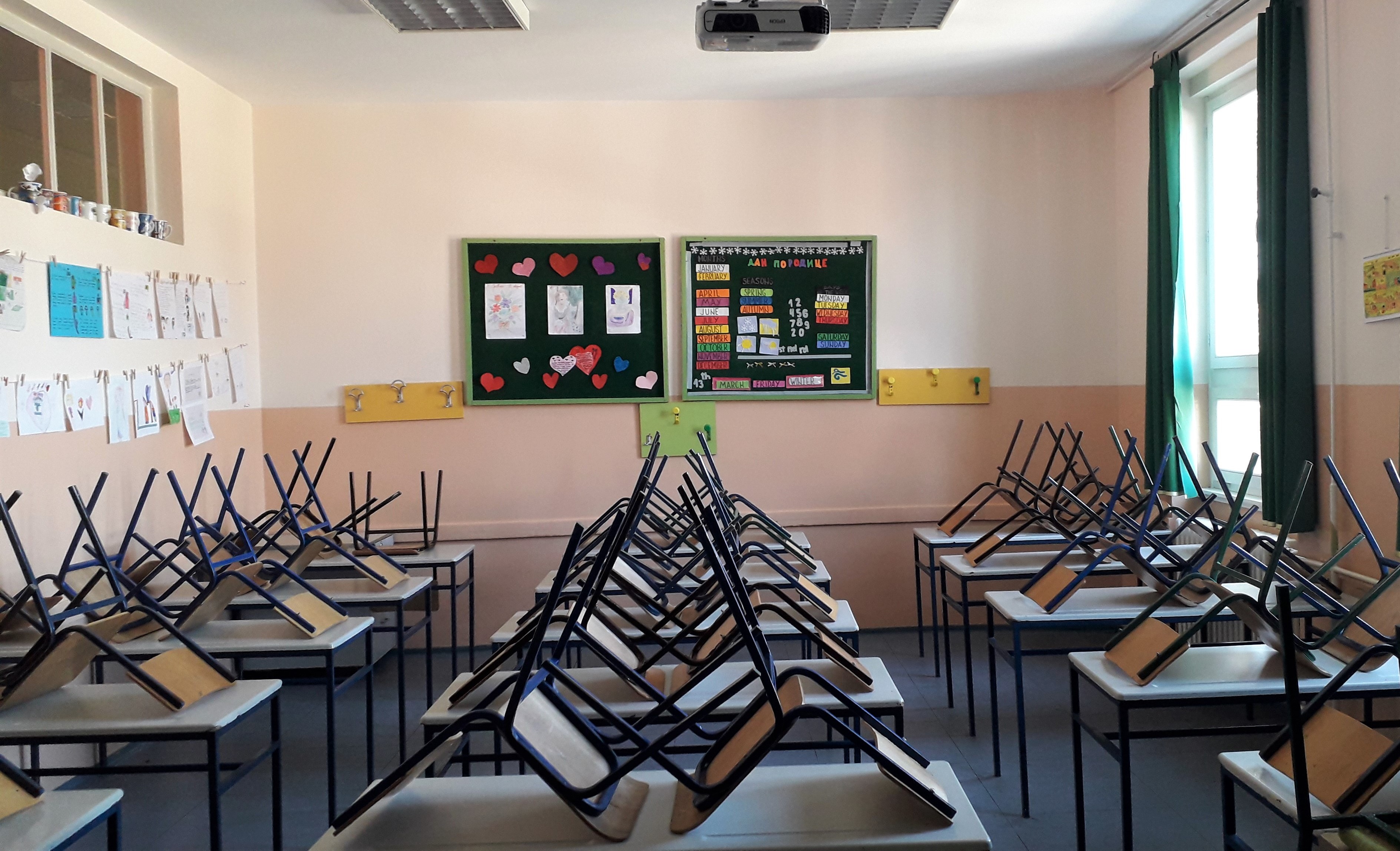 Within existing classrooms, implementing physical distancing would be difficult with current class sizes.
The Ford government has made clear that it is difficult to compare areas with high rates of infection (Georgia's rate and the state's overall relaxed response have been widely criticized) to parts of the province reporting no or very few cases.
But it remains unclear how schools across Peel, where higher rates of infection have forced delays to its reopening schedule, might tailor a stricter reopening plan for schools, possibly with fewer students in classrooms.
Surveys are being sent out to families to determine how many plan on sending children back into classroom settings and how many intend to keep children at home, where online distance learning still has to be provided to accommodate those families who choose the option.
A deadline for around the middle of August has been set for most public school-families to inform their board of their intention.
Peel Public Health's decision to recommend smaller classes for elementary school (high schools will have cohorts of about 15 students) comes after a letter by Toronto Public Health Associate Medical Officer of Health Dr. Vinita Dubey was sent to the Toronto District School Board last week. She said there are "concerns" for her and her team on the current reopening plan.
"While some distance may be beneficial over no distance, (eg. 1 metre compared to no distance), keeping 2 metres apart as much as possible is still strongly recommended by public health," she wrote.
When asked by The Pointer this week about the various issues around how school boards can implement ideas, and recommendations from Peel Public Health to meet its recommendations, the health unit did not provide a detailed response.
Regarding recommendations for other health precautions that can be taken by schools, the department responded, "We continue to work closely with our school boards to interpret the provincial guidance they have received from the Ministry of Education and support a safe school reopening."
There are some grey areas when it comes to who holds the power in an emergency situation such as the current one; governments can listen to the guidance from medical experts but might not necessarily follow through. The Pointer asked Peel Public Health if it can enforce proposals it deems necessary to keep the school setting safe.
"At this time, we continue our discussions with school boards around a variety of options to keep Peel students safe while also adhering to the guidance received from the provincial government," a spokesperson stated in an email.
President of the Ontario Secondary School Teachers' Federal (OSSTF) District 19, Andrew Sobolewski said, "It's not an if, it's a when" schools will have COVID-19 cases.
The term "outbreak" was used frequently in retirement and long-term care homes that only had one or two cases; what will determine an outbreak at a school?
"We continue to await provincial guidance on the matter. Previously this threshold of one case was set to respond to the importance of increasing outbreaks before they have the opportunity to spread further," Peel Public Health responded.
The health unit did confirm it has the authority to direct the closure of any school in case of an outbreak.
As more experts weigh in on the issues surrounding school openings many parents and guardians of school-age children are getting increasingly concerned.
Kelly Iggers, a school librarian and core French teacher, started an online petition demanding the Ford government reduce class sizes and increase funding. The petition which has been circling around social media has gained 205,000 signatures to date.
"I don't think you need to be directly connected to schools for this to be a concern," she said.
Iggers emphasized if there is school transmission it could also lead to more community spread which is why it's so important that students and teachers go back safely.
In her petition she pointed to other countries such as Denmark, Norway and Germany that were able to reopen schools in a safe way with very few cases. Israel, on the other hand, opened schools and lifted its "bubble model" which has now sparked a second wave of infection.
Iggers' four-year-old daughter will be starting junior Kindergarten this fall and like many parents in Ontario she does not believe the Ford government's current plan will work.
"I'm angry, I'm anxious, I'm concerned and I just am not at all ready to accept that parents like me have to send our child to school under a plan that doesn't keep them or the rest of Ontario safe," she said.
The big question is how schools under the current PC government guidelines are able to limit class sizes even when advised to do so by public health. The province has committed $309 million in funding for a safe reopening of schools, which has to cover some 900 new janitors across the province, all the additional cleaning supplies, equipment to erect barriers and keep people separated, hand wash and paper products and other sanitary supplies and any new teachers (only $30 million can be used for this) to reduce class sizes. The sum has been called woefully inadequate by the Opposition NDP and teachers' unions.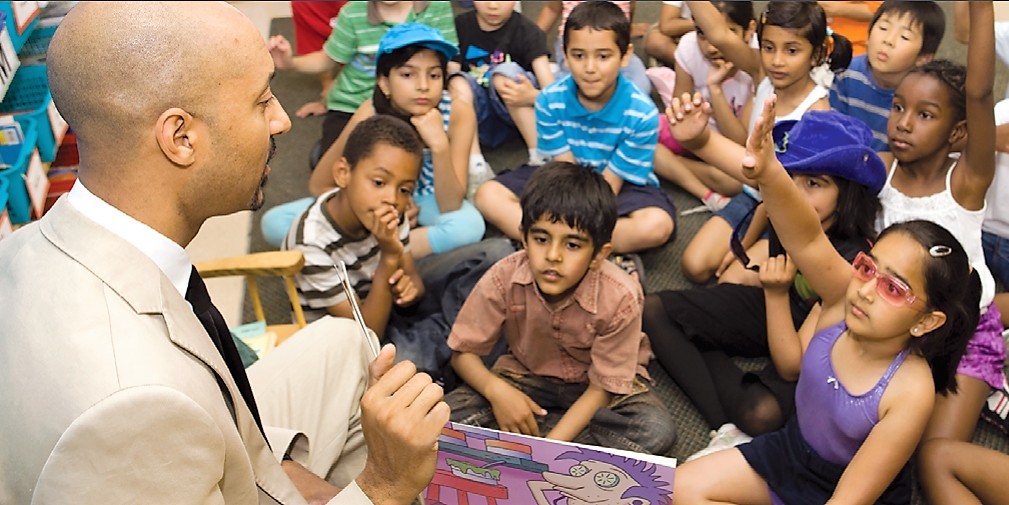 Parents have numerous concerns about their young children returning to school in September with normal class sizes in place.
In an email to the Ministry of Education Monday, The Pointer asked if it will reconsider the funding to allow for schools to maintain recommended social distancing and other safety measures as recommended by public health units. No response has been received.
Moving students to other community spaces for classes such as recreation centres and libraries has been suggested but the government is not planning on it.
"I'm not putting kids in strip malls or industrial buildings," Premier Ford said at Monday's press conference.
President of Peel's local Elementary Teachers' Federation of Ontario (ETFO), Gail Bannister-Clarke told The Pointer last week that a lack of funding had already forced the closure of some classrooms in PDSB before the pandemic. She also said many classroom sinks did not have soap and paper towels.
School starts in less than a month with many parents getting more anxious every day before they have to decide between the social, mental and educational development of their children, versus the need to keep them safe. Meanwhile, many who can't afford to stay at home, don't have a choice.
---
Email: [email protected]
Twitter: taasha__15
---
COVID-19 is impacting all Canadians. At a time when vital public information is needed by everyone, The Pointer has taken down our paywall on all stories relating to the pandemic and those of public interest to ensure every resident of Brampton and Mississauga has access to the facts. For those who are able, we encourage you to consider a subscription. This will help us report on important public interest issues the community needs to know about now more than ever. You can register for a 30-day free trial HERE. Thereafter, The Pointer will charge $10 a month and you can cancel any time right on the website. Thank you.
Submit a correction about this story