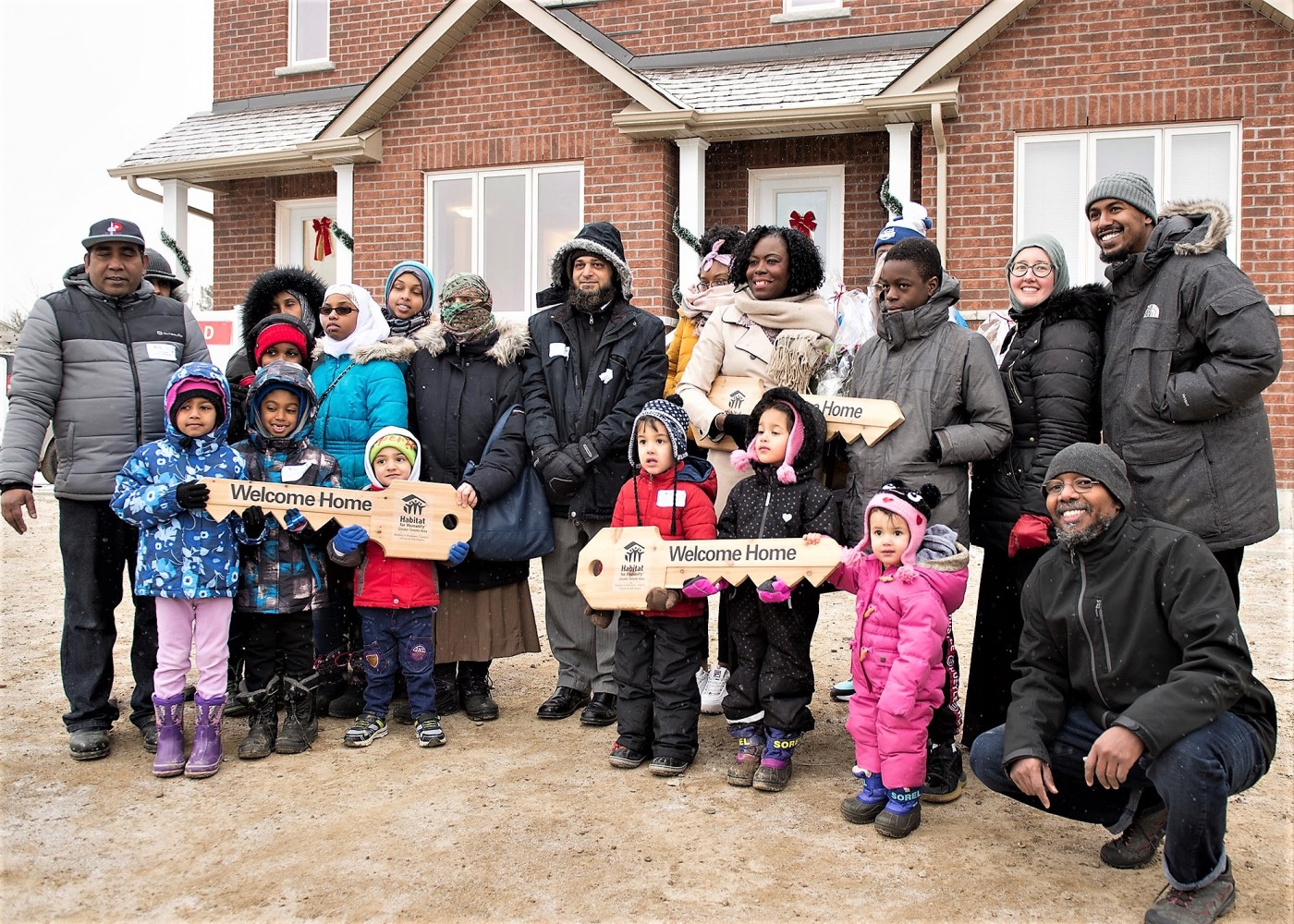 The Pointer file photos
Ottawa allocates $276M for rental units to help fix affordable housing crisis that Peel's local politicians have ignored
The federal government has made an investment of $276.4 million over eight years into Peel's struggling affordable housing sector. Allocated for desperately needed new rental units under the region's Housing Master Plan, it marks the largest investment in affordable housing the federal government has ever made in the booming region.
Widening gaps in all categories of affordable housing exist in Mississauga and Brampton, where the hyper population growth is not being met with badly needed housing stock, pushing many into illegal rental markets. Rental properties are particularly lacking, with only 170 of these units added each year, on average, out of the approximately 5,300 new housing units built in Peel each year.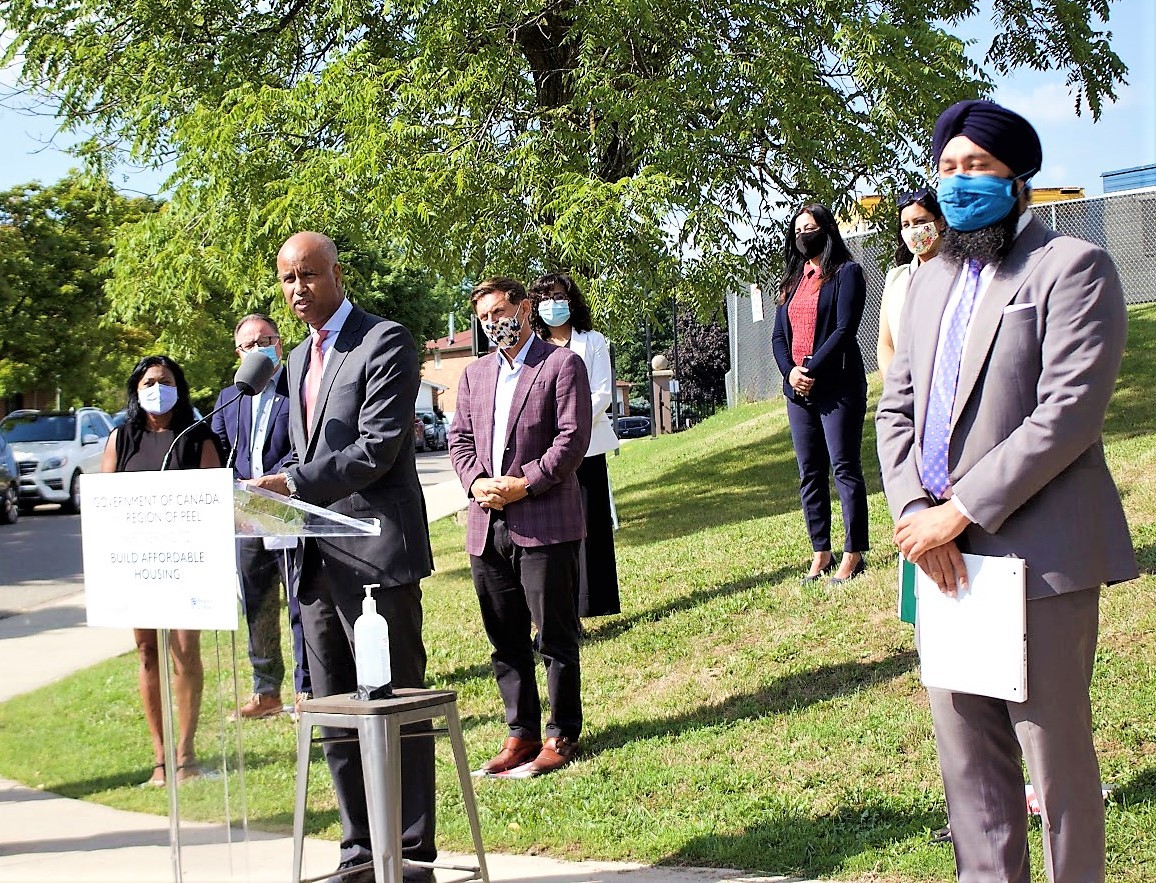 Federal Minister Ahmed Hussen in Peel Friday, with Brampton Mayor Patrick Brown, centre, and Brampton PC MPP Prabmeet Sarkaria, right
This has led to an estimated 50,000 illegal secondary units (often called basement apartments) in Brampton alone. Councillors have reported that these illegal units sometimes house as many as two dozen tenants, crammed into dangerous quarters that do not meet fire and safety standards or building codes.
While elected officials in both cities often complain about these illegal rentals, and the dangers they pose, along with the burden unaccounted tenants place on municipal services, they have done little to ensure enough legal units are funded and built every year.
On Friday, surrounded by officials from all other levels of government, Ahmed Hussen, Minister of Families, Children and Social Development, made the federal funding announcement under the National Housing Co-Investment Fund, in support of Peel's Housing Master Plan.
While the announcement was certainly something to celebrate, the money represents a small fraction of the affordable housing deficit in the region.
The Province of Ontario requires all municipalities to review and submit their long-term affordable housing strategies every five years, but a previous Peel plan for 2018 to 2028 has effectively been abandoned after local elected officials failed to fund it.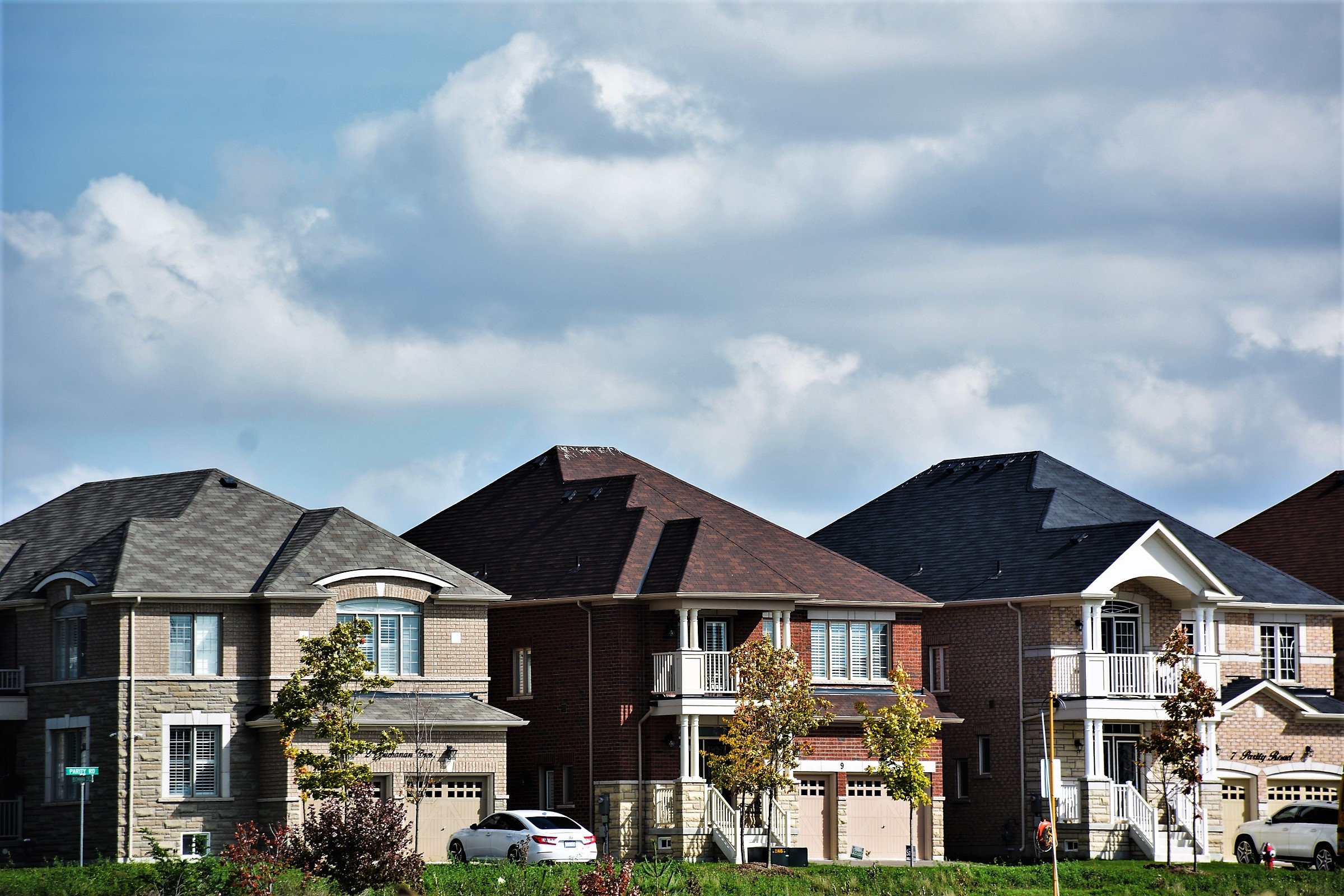 Single-family houses pushed by developers, not affordable units, have been the focus in Peel
The Region's staff responsible for meeting housing needs recently reported to Council that less than one out of every 2,600 new homes built in Peel since 2018 meets Council's own approved requirement to have ten percent of all new units be affordable for low-income families.
While the housing market booms and new condos and subdivisions in parts of the region keep springing up like mushrooms, developers and local politicians have largely ignored affordable housing.
Staff have reported that the average cost to own or rent accommodation is out of reach for 80 percent of the region's households and some in Peel have waited for more than a decade to gain affordable housing with assistance from the Region. The wait list for subsidized housing had 14,997 families and individuals on it as of June 2019, an increase from 13,597 in June 2018.
The Housing Master Plan (HMP), approved in July of last year, is one of many strategies the Region has recently created to address affordable housing, as others have been approved but fell by the wayside because Peel's regional councillors ignored the growing crisis.
The HMP passed by regional council, calls for 5,364 affordable rental units; 226 supportive beds/units (for individuals and families with a history of disabilities or homelessness); and 60 new emergency shelter beds to provide badly needed relief to a shelter system that is chronically overburdened. The approved plan states all units will be ready by 2034.
Regional council approved a $1 billion "funding envelope" in July 2019 for part of the strategy. The first phase of the project will support the creation of 2,240 of the 5,650 affordable units by 2028. It's not clear if this will be achieved, as the Region has a large shortfall in its commitment to secure $1 billion for partial implementation of the HMP, with only two-thirds ($673 million) pledged. This includes the $276.4 million announced by the federal government Friday, regional funds of $335.3 million, and $61.1 million from existing federal and provincial funding programs. At this time, it's not clear how much the entire HMP will cost and how the region plans on securing the missing funds for the initial stage or the rest of the money for the entire project. The federal government's current commitment is over eight years.
Regional Council approved $288.6 million that "consolidates Phases One, Two, and Three" of the HMP. This includes $38 million from "external" sources; $30.5 million from development charges; $164.3 million from reserve funds at the Region; and $55.8 milion in debt financing, likely from the Canada Mortgage and Housing Corporation.
The Region has engaged an advocacy strategy to lobby the federal and provincial government for more support. The tactic has taken a prominent place in recent Regional reports on housing, including the latest one in June that once again highlighted the lack of affordable housing in Peel Region.
While municipalities across the country routinely highlight the need for funding from higher levels of government, in the absence of a national housing strategy, often pointing out that social housing was downloaded by Ottawa in the late '90s, Peel faces an entirely different problem. No large region in Canada is growing faster and many newcomers arrive as a direct result of the federal immigration policy, which currently sees a target of 341,000 new immigrants being allowed into the country this year, rising to a target of 361,000 by 2022. About 52 percent of Peel's residents were immigrants, as of the 2016 Census.
Since 1990, when the region's population sat at 461,445, it has exploded, more than tripling to the approximately 1,550,000 today. This population estimate does not include those who live in illegal rental units or thousands of international students in Peel who also rely on rental accommodation.
A report to Council by Janice Sheehy, Peel's Commissioner of Human Services, stated, "Over the last 20 years, the Canada Mortgage and Housing Corporation records that there have only been approximately 2,300 purpose-built rental units developed in Peel." This is over a period when about 750,000 new residents moved into the region.
The glaring lack of rental stock has been a result of developers dictating the terms for new housing to compliant local politicians, while many residents voice their displeasure when dense, rental accommodations are proposed. In 2018, for example, only three percent of all building permits approved by Brampton Council were for apartment units, and the 83 that were granted that year represented a fraction of the 684 permits for single-detached family houses.
It's unclear where the planned 5,364 new affordable rental units across Peel under the HMP will be located. The habit of building sprawling subdivisions, an approach being pushed in Caledon, an area that will see the next massive population explosion over the next three decades, will only make the current affordable housing crisis worse.
Unlike the federal government's just announced commitment to help, there has been no additional separate provincial support for the housing envelope in Peel, despite a public campaign by the Region.
During the announcement Friday, Regional Chair Nando Iannicca was one of those asking when the provincial government will commit funds to ease the crisis.
The current PC government has made it worse. After taking office in 2018, it axed the Social Housing Improvement Program. Instead of $75.9 million Peel expected from the fund, in 2019 it found out the Doug Ford government, thanks to its decision to end the program, would only provide $35.2 million, less than half what had been pledged previously. So despite contributing to provincial tax coffers, the region was shortchanged.
The Pointer asked PC MPP Prabmeet Sarkaria (Brampton South), the only provincial representative present at Friday's event, if and when any more funds might materialize. He has yet to offer any details.
While much of the announcement's narrative and broader discussions about the affordable housing crisis in Peel involve advocacy efforts aimed at higher levels of government, the issue remains the responsibility of Peel Region.
The unwillingness of regional councillors to point a finger at themselves highlights the main reason for the ongoing problem. Rich budget approvals for staff and councillor salaries, an almost 70 percent increase in the Peel police budget over ten years, which has gone unquestioned by regional councillors, and costly contracts for consultants are just some of the priorities Council has established, while affordable housing remains the elephant in the room that few want to even address.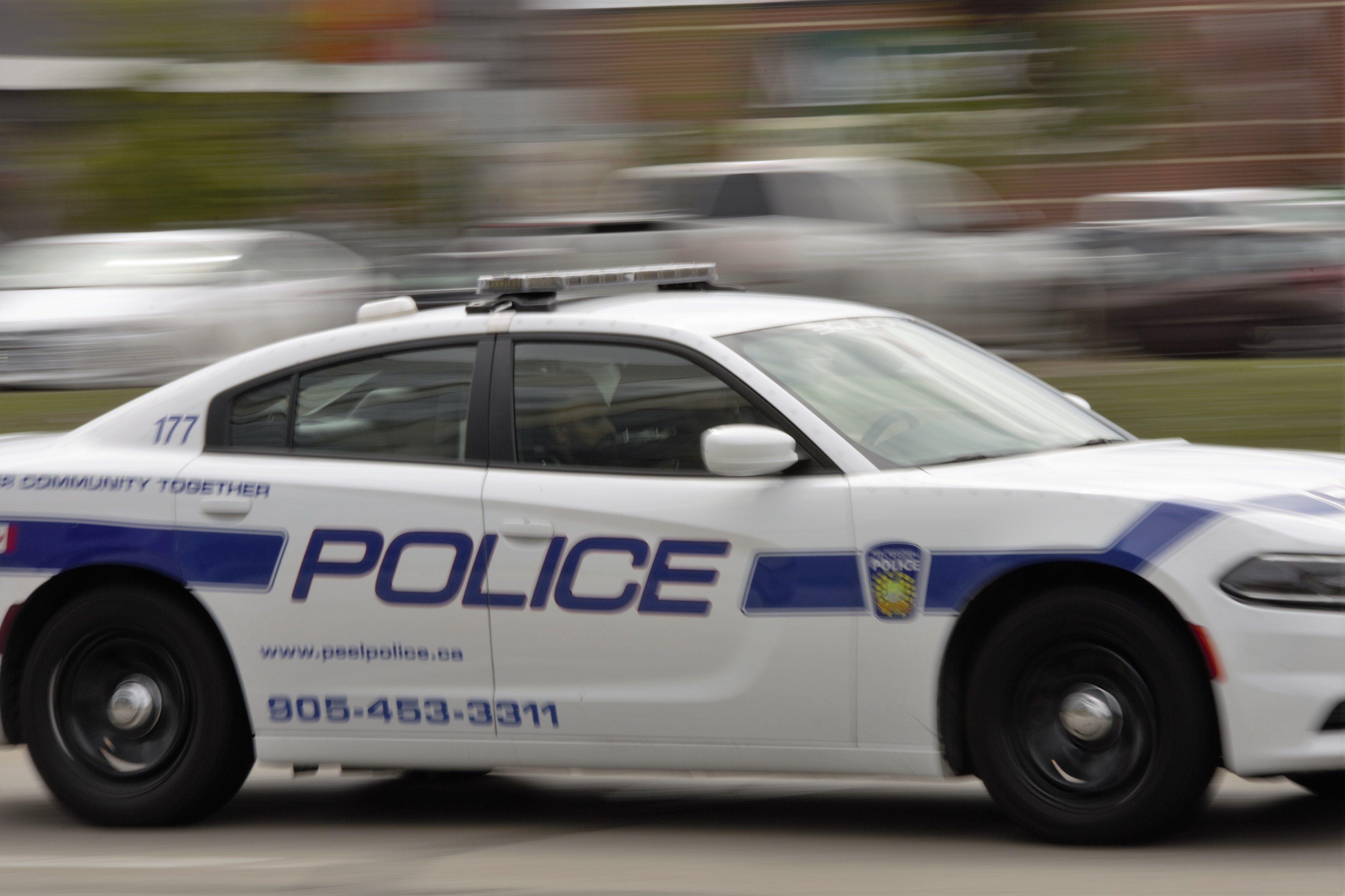 Affordable housing advocates say more investment in the sector, and less in policing, would reduce crime and the need for unsustainable police budgets
The Region of Peel's Housing and Homeless Plan (PHHP) (2018-2028) has five strategies within it, and the HMP only addresses one, partially – to build more affordable rental housing.
PHHP called for the creation of 7,500 new units annually from 2018 to 2028, with 1,000 for low-income families and 1,000 for middle-income families, while the remainder were to be for those in the middle-income and greater category. One quarter of these were to be rental units and 50 percent were supposed to be built as medium to high-density housing. But the entire plan has come off the rails, with little support from council, woefully inadequate funding in their approved annual budgets and planning decisions at both the city and regional levels that have not been in line with the housing strategy.
When regional staff recently reported that since 2018, less than one in 2,600 new homes built in Peel met the low-income criteria for affordable housing, Commissioner Sheehy highlighted that the "Region is limited in its ability to respond" to affordable housing needs, and said the Council approved plan cannot be met unless more funding is provided by other levels of government.
The general silence on how this larger plan will be accomplished leads to the question: has it been abandoned by the Region?
The Region previously told The Pointer that in order to help those most desperate for housing help, starting this past November the wait list moved from a chronological approach to a needs-based consideration when granting housing to applicants.
David Hodkin, a spokesperson for the Region of Peel, previously said this approach will help those families and individuals who cannot wait any longer for help. He did not explain the criteria being used to determine priority.
The money just pledged by the federal government over eight years will also aid residents once they move in, through rent control. Residents will pay $700 for a one-bedroom apartment under the funding. It's not clear how many rent controlled units will be available and if the region will take up a similar practice for the units it is funding. "This announcement will mean that more families in Peel Region will have more money to spend on food, groceries, childcare, and other necessities," Minister Hussen said.
---
Email: [email protected]
Twitter: @nida_zafar
Tel: 416 890-7643
---
COVID-19 is impacting all Canadians. At a time when vital public information is needed by everyone, The Pointer has taken down our paywall on all stories relating to the pandemic and those of public interest to ensure every resident of Brampton and Mississauga has access to the facts. For those who are able, we encourage you to consider a subscription. This will help us report on important public interest issues the community needs to know about now more than ever. You can register for a 30-day free trial HERE. Thereafter, The Pointer will charge $10 a month and you can cancel any time right on the website. Thank you.
Submit a correction about this story