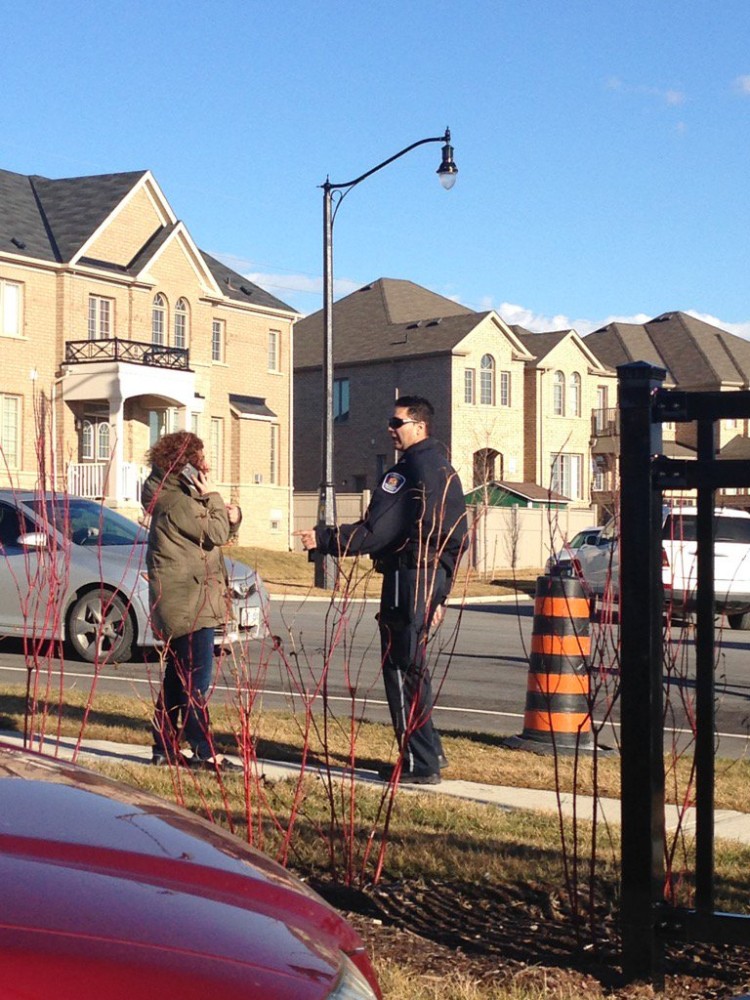 Photos from the City of Brampton/Twitter/Kathy McDonald
Harsh punishments for rule breakers in Brampton might complicate COVID-19 response
It has become clear that across North America responses to the pandemic have been mixed, confused and, in the worst examples, flat out backward.
In Brampton, recent data shows things are finally starting to go in the right direction. But with entry into Stage 3, the concern is that a lack of restrictions and increased social interaction will lead to a rebound in cases, even a second wave.
To mitigate some of the risk, a variety of approaches have been focussed on.
Policing and enforcement have been issues under the spotlight. But calls for reform around many historic problems seem to contradict the approach for dealing with the pandemic, at least in some jurisdictions, such as Brampton.
Following the death of George Floyd at the hands of police in Minneapolis, an outpouring of opposition to traditional policing spread across the continent. In New York, the NYPD's budget has been slashed by almost $1 billion, while in Seattle a debate rages after some councillors suggested dropping their force's budget by 50 percent.
In Canada, Toronto City Council voted against cutting its police budget by 10 percent in a recent debate. The Region of Peel has not begun discussing its policing costs yet, but Mayors Bonnie Crombie and Patrick Brown have promised to look at the process "through a different lens," while councillors also approved a motion aimed at moving police away from mental health calls.
The traditional line that being tough on crime makes communities safer is fading. A more nuanced understanding of the root cause of criminal activity (issues around housing, poverty and inequality) is receiving attention instead. More and more politicians are also abandoning the ideology that harsher sentences are an effective deterrent, instead investigating how to keep people from entering a life of crime in the first place, the "upstream" approach that many progressive policing experts are pushing.
But in Brampton, the same type of approach to enforcing COVID-19 safety measures has not been applied.
Time and again, the city has made national and provincial headlines for its harsh stance on those breaking physical distancing rules. In March, at the beginning of the pandemic, it introduced a specific bylaw allowing the court system to hit people breaking the rules with fines as high as $100,000.
It doesn't seem to be working.
Mayor Patrick Brown has appeared on news programs around Canada to talk about his COVID-19 strategy.
In May, Ontario Premier Doug Ford revealed the city was a COVID-19 hotspot, home to some of the highest case counts in the province. Emergency pop-up testing was ordered and the Region of Peel held back from entering both Stage 2 and Stage 3 as a result of Brampton's high case count.
Between March 5 and July 15, 54.8 percent of Peel's cases were in Brampton. 2016 census figures put the city's population at 43 percent of the regional total.
For months, Brampton has been in a strange flux, at the centre of two equally unwelcome narratives. One stream of news has linked it with a high number of cases — a virus out of control. The other has seen the city become the poster child for badly behaved residents and the harsh rule of law.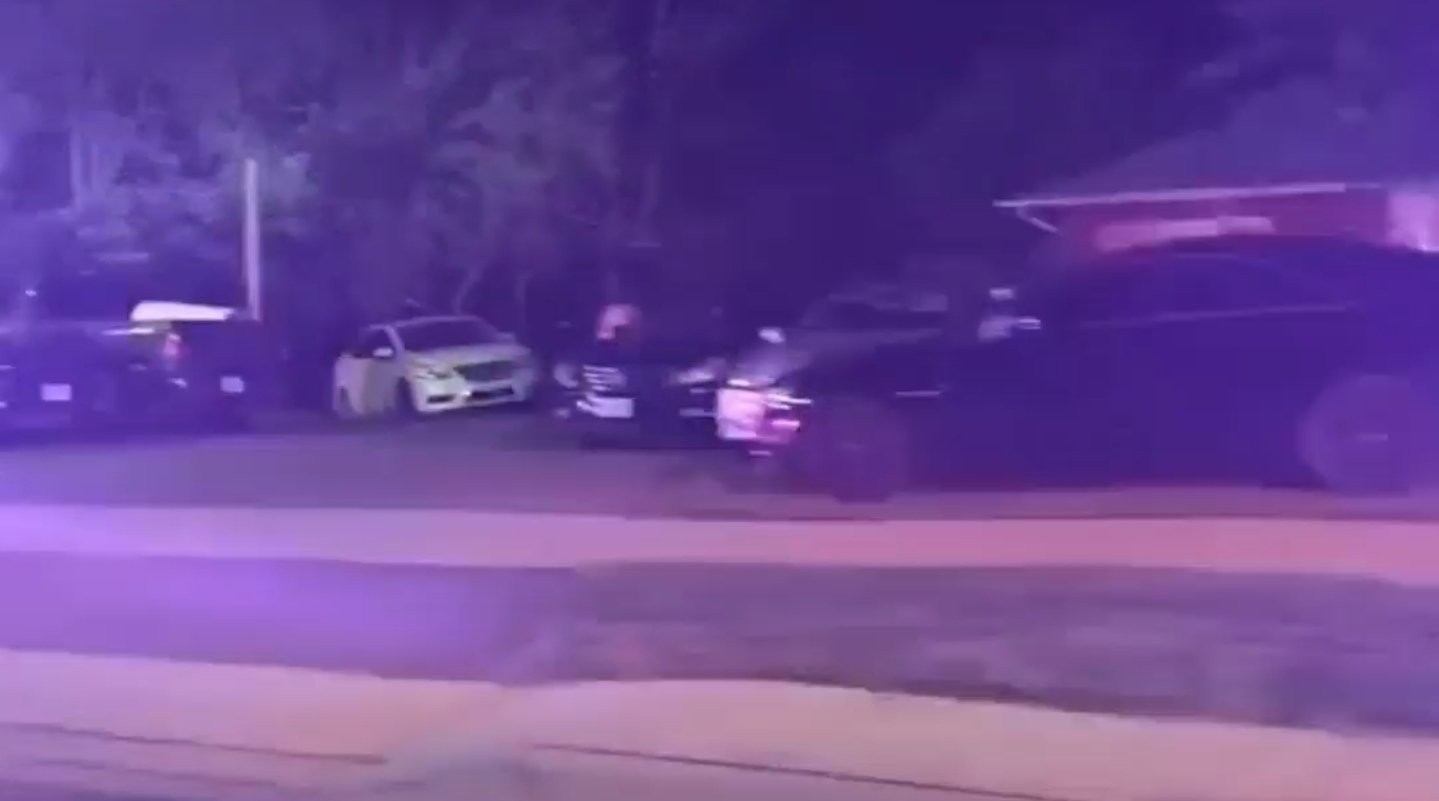 Last week, Peel police broke up a Brampton house party attended by hundreds of people.
The logic behind Brampton's decision to throw the book at rulebreakers was to discourage gatherings from happening. It hasn't had that impact. On the contrary, the campaign to shame and fine residents may be having a detrimental impact on contact tracing.
The weekend of July 25 and 26 offers a perfect example. Over a couple of days, several parties took place in the city, one linked to a shooting incident and another attended by approximately 200 people. Media reports suggest the latter hired private security to organize car parking and even erected barriers to hide the event.
The 200-person party was broken up by Peel police and City of Brampton bylaw enforcement. By the following Monday, it was widely reported on and had been condemned by senior political figures including Premier Ford, Health Minister Christine Elliott and Mayor Brown.
City bylaw staff are working to have the organizer hit with the maximum $100,000 fine.
Aside from the obvious risks of 200 people in close proximity, parties like the one in Brampton offer a second, significant problem: with skyhigh fines and province-wide shaming, no one will admit they were there. That means, in the case of the recent weekend, there are at least 200 people who won't say they were present, making the issue of contact tracing for a potential super-spreader event impossible.
In France, an outbreak of COVID-19 at a bar where a student was later diagnosed with the novel coronavirus was traced to 72 positive cases.
Asked by The Pointer about underground parties and meet-ups, Peel Public Health's Chief Medical Officer of Health, Dr Lawrence Loh, said such events were a concern.
"With respect to house parties … and individuals who may not be coming forward, frankly it is a bit of a warning. I enjoy a celebration as much as the next person, but it's really hard to celebrate if you are trying to keep it under wraps and make sure you're not getting caught, like when you're underage," he said. "It's really important for people to remember you need to [be] stopping transmission in the first instance and making sure you're not necessarily participating in it. It'll make my job easier, it'll make everyone's job easier."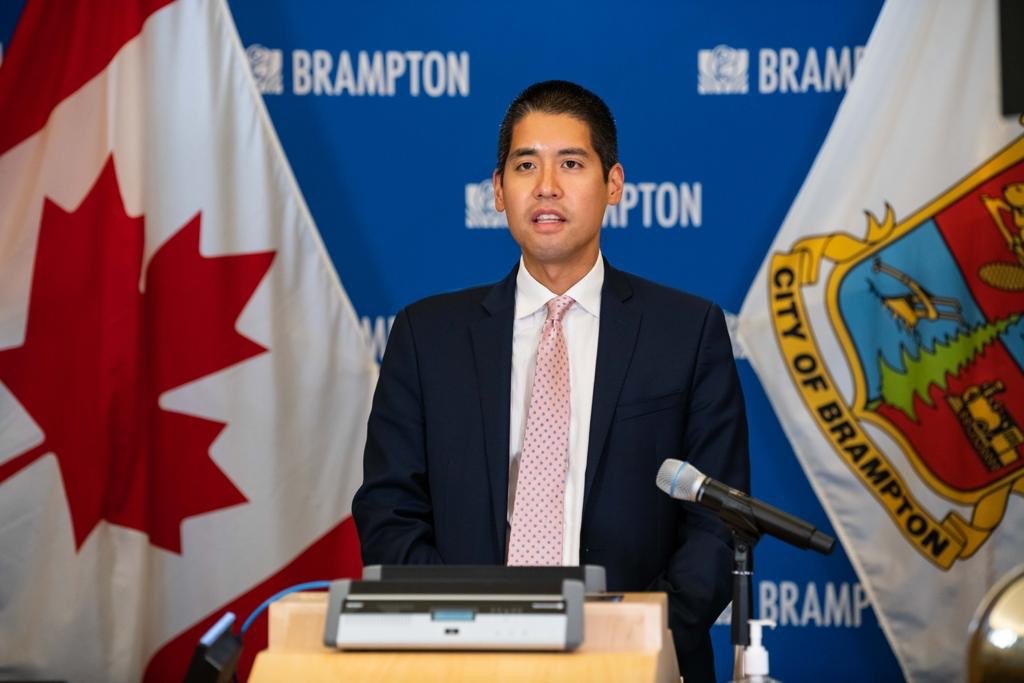 Peel's chief medical officer of health Dr. Lawrence Loh
Compared to neighbouring Mississauga, Brampton has been particularly fine-happy in its enforcement. Mayor Crombie has talked repeatedly about her desire to educate residents rather than punish, the opposite approach to Brampton. No reports of large parties have surfaced from Mississauga and cases in the city have been much lower (per-capita and total) in the city to the south compared to its neighbour for about two months.
It's unclear why more Brampton residents seem to flout the rules than in Mississauga, but massive fines for any violations in the city may play a part (Toronto has also seen a number of examples of large gatherings that have violated social distancing rules). If significant efforts are made to hide these events, it makes it harder for enforcement to clamp down on them.
As countless examples in history have demonstrated, from prohibition to the war on drugs, hefty punishments tend to spawn illegal, underground activities with at least as many risks but little oversight. Such operations are often well-run and expert at avoiding detection. Have there been many more parties in Brampton that we don't know about?
Between the beginning of the pandemic and July 27, Mississauga laid 338 COVID-19 related tickets, with 125 charges for gatherings. According to Brampton's website, the City issued 597 charges for "social gathering on residential property" in the same period.
The number of COVID-19 cases tells an opposite story.
By July 15 (the last data available through Peel Public Health's website), Mississauga had registered 2,842 cases of the novel coronavirus. Brampton had 3,688.
The City of Brampton (top chart) has placed much stronger emphasis on enforcement during COVID-19 than the City of Mississauga (bottom chart).
Dr. Steve Joordens, Director of the ALT Lab and a professor of Psychology at the University of Toronto, told The Pointer that, for effective enforcement, understanding the thought process of rule breakers is key. He broke rebels down into two groups.
In the first category, Joordens put people "still in denial" about the long-term impact of COVID-19 on their lives. In this group, old habits die hard and people are likely to slip into social settings without thinking about the consequences, he said, citing examples like the large gatherings that previously took place in Trinity Bellwoods Park or on Woodbine Beach, both in Toronto.
On the other hand, the second group sees current measures as an overreaction and do not think COVID-19 is a real issue. "They do not feel guilt … if anything, they feel oppressed by a government that they think is either overreacting or — worse yet — intentionally propagating a falsehood for some reason I still cannot grasp," Joordens explained in an email.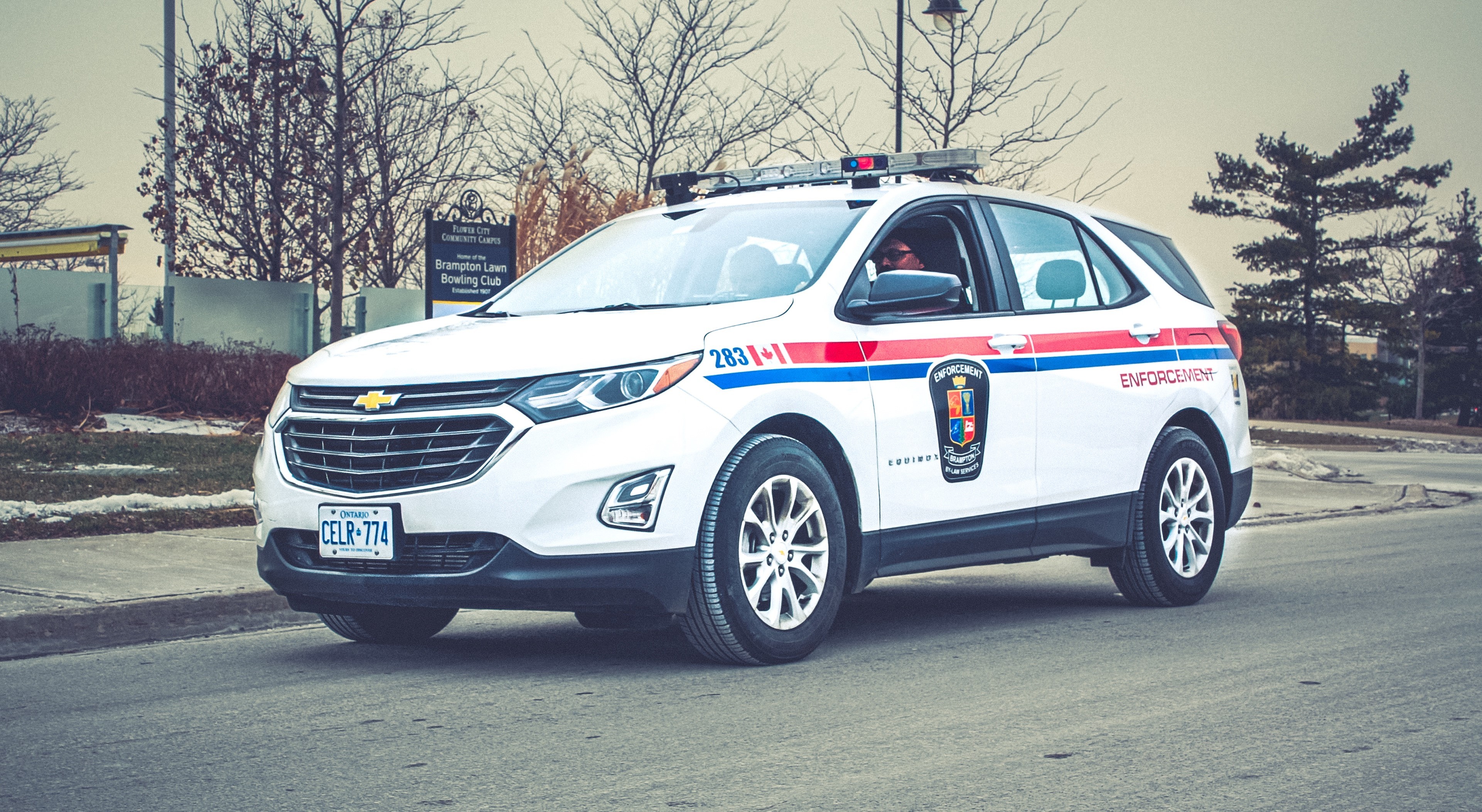 Brampton's bylaw enforcement team has been very active during the pandemic.
Defining the two groups for enforcement purposes is important: one can learn and needs a slap on the wrist to remind them of the stakes, the other will not change their behaviour because they don't buy into the mitigation efforts at all.
"Of course, this makes it a fine dance, it suggests some sort of case by case analysis to differentiate between people who just fell into a shared delusion versus those who are intentionally being jerks," he added. "It's worth doing some of that analysis and making fines at least commensurate with this distinction. A token fine for the former group may suffice, though a strict warning might be better. That might be all they need."
With particularly liberal fining from Brampton bylaw officers, there is a danger of treating the first group in the same way the second are treated. It means those who have attended a gathering of any kind — whether they regret their action or not — are unlikely to reveal that fact to public health contact tracers.
As a result, gatherings and events at the heart of flare-ups in COVID-19 will remain offline for contact tracing teams. The central cause of a surge in cases could be an event no one will admit they attended for fear of further retribution, meaning contact tracers at Peel Public Health will be unable to inform those who may be carrying the virus to stop them spreading it further.
"Since the start of the pandemic, our officers have worked actively in educating and seeking compliance. There may be outliers, but for the vast majority, our community has worked hard to help us get into Stage 3 recovery. It is a collective responsibility and we continue to provide that message everyday through the City's leadership and our officers on the ground," Paul Morrison, Director, Enforcement and By-law Services, told The Pointer in an email statement. "Officers make the determination to issue a ticket based on the totality of circumstances and on reasonable ground to believe an offence has taken place. We made our recommendations for the fines, but the ultimate decision on fines and/or term of imprisonment lies with the Justice of the Peace following a judicial process."
As Brampton enters Stage 3 and the limit on indoor gatherings rises to 50, while outdoors 100 are allowed, it remains to be seen how police, council and bylaw officers will approach the difficult issue of education and enforcement.
---
Email: [email protected]
Twitter: @isaaccallan
Tel: 647 561-4879
---
COVID-19 is impacting all Canadians. At a time when vital public information is needed by everyone, The Pointer has taken down our paywall on all stories relating to the pandemic and those of public interest to ensure every resident of Brampton and Mississauga has access to the facts. For those who are able, we encourage you to consider a subscription. This will help us report on important public interest issues the community needs to know about now more than ever. You can register for a 30-day free trial HERE. Thereafter, The Pointer will charge $10 a month and you can cancel any time right on the website. Thank you.
Submit a correction about this story