Photos from The Pointer files/Government of Ontario
New PC legislation billed as increased protection for tenants could actually worsen Peel's housing crisis 
At the height of the COVID-19 pandemic, renters and small business owners had an unusual knight in shining armour: Premier Doug Ford.
Politically, the Premier ascribes to small government, limited red tape, lower deficits and levelling fewer taxes.
It was naturally surprising to people when it was Doug Ford who eviscerated landlords on a near-daily basis at his press briefings during April and May.
"A message to all these landlords: don't force my hand," he said on May 19, adding: "Nothing drives me more crazy than greedy landlords taking advantage of people and small business owners that are just trying to keep their head above water."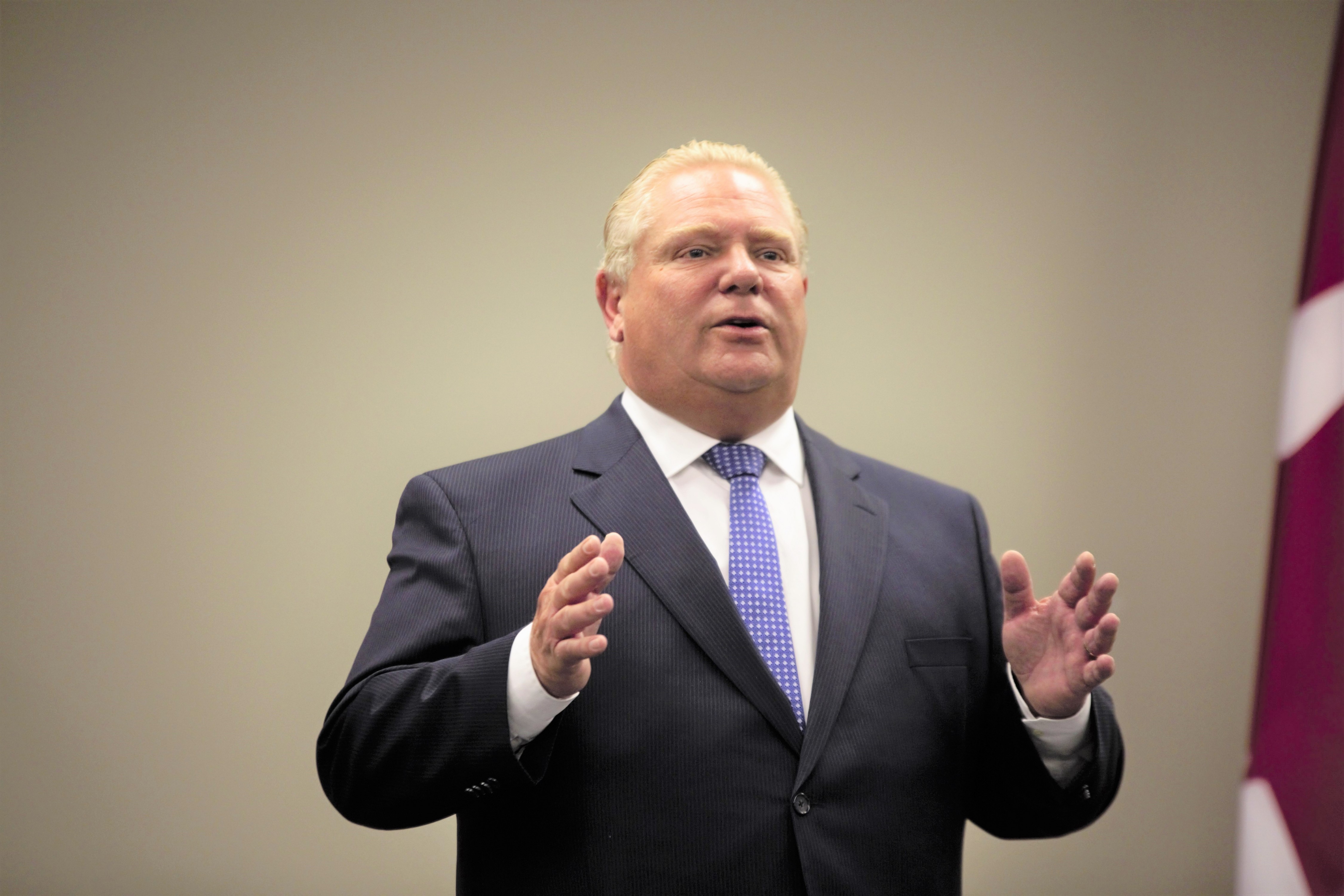 Premier Doug Ford
Despite his fury at bad landlords, Ford never provided any tangible support to individual renters. Some relief was offered to small businesses, but domestic tenants continued to struggle.
As the government looks to end the COVID-19 emergency orders by replacing them with more permanent legislation, the Progressive Conservatives enacted its solution to the housing woes caused by COVID-19. Bill 184, Protecting Tenants and Strengthening Community Housing Act, received Royal Assent on July 21, and changes how tenants and landlords interact, pay one another and how evictions are managed.
"On paper, the bill expands the tenant's right to compensation," Daniel Amsler, a paralegal with the Mississauga Community Legal Services, told The Pointer, stipulating he wanted to start with the good news.
His summary of the positives was short and peppered with caveats.
The new bill puts the onus on landlords to prove why they are evicting a tenant if they tell them to vacate because they (or a family member) intend to move into the unit. In the past, evictions for "own use" have been used by unscrupulous landlords to remove tenants and, with the resultant vacancy, reset rental rates.
"So now the punishments for deceiving the (Landlord and Tenant) board and the tenant will be much higher, at least on paper," Amsler said. "My fear is, unless landlords are suitably chastised by the board once new applications go through, it won't have the effect they say it will. You have to hit the bad landlords in the one place it hurts: the pocketbook."
On the other hand, the new legislation gives significant new powers to landlords. Their power to evict tenants for non-payment has been boosted, something many advocates feared could happen.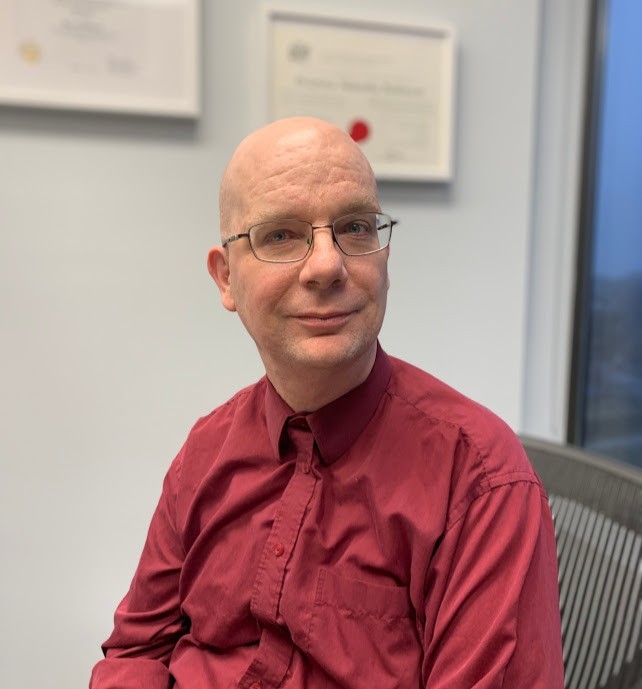 Paralegal with Mississauga Community Legal Services Daniel Amsler
Since emergency orders came into place in Ontario on March 17, landlords have been unable to evict tenants, even if they are behind on rent. The move by the province was designed to protect those who had lost their income and could not cough up monthly rent. The problem with the plan was the rules only banned evictions temporarily and did not address what would happen in the ensuing months to the tenants potentially owing their landlord thousands in back-rent and still out of a job.
How were tenants on lower incomes going to pay back what they owed, even once they found employment again? Evictions are not just kicking someone out of their home, which is bad enough, but can actually have lasting implications on a person's life and future housing prospects.
A study by NYU Law of 200,000 evictions in the United States found a link between evictions and the risk of homelessness (instead of renting somewhere else), emergency room use and hospitalizations with mental health problems.
"The government had a few surprises for tenants who are in arrears — and not good ones," Amsler said. A key change is the introduction of repayment plans, designed to help tenants make-up back-rent, that can have a bearing on potential evictions.
"The problem with that is landlords can offer whatever repayment [plan] they want, the question is what can they [the tenant] do," Amsler said, enacting an example.
Landlord: "I want $1,000 per month plus the regular rent."
Tenant: "I can't afford to do that."
The case could then move to a full hearing before the LTB.
Landlord: "I offered him a deal, but he didn't take it."
"That's strike one against the tenant already when they are already in arrears," Amsler said. The new legislation also allows landlords to offer tenants deals and repayment plans without disclosing all the details. In reality, missing a day on the new payment plans could lead to a fast-track eviction, but technically the landlord does not have to tell the tenant the condition, Amsler said.
The new legislation does not stipulate landlords need to inform their tenants of the stakes when entering a repayment plan nor does it provide an official form for a plan that would educate landlord and tenant. Instead it relies on the good faith of landlords drawing up a deal informing the tenant of the facts: if they miss a part of their repayment plan, the landlord can apply for an eviction, telling the tenant to leave the property without a hearing.
The provincial government does not view the changes in the same light, arguing they will "strengthen" protections for tenants and allow landlords to explore repayment plans instead of evictions. As Amsler commented, the legislation does indeed offer some additional protection to tenants, but the rules around repayment seem ripe for abuse by unscrupulous landlords.
"We know tenants and landlords have struggled during COVID-19, and some households may be facing eviction due to unpaid rent during this crisis," Steve Clark, Minister of Municipal Affairs and Housing, said in a media release. "By making these changes we are trying to keep people in their homes, and at the same time, helping landlords receive payment through a mutual repayment agreement. It's a better approach, especially during these difficult times."
A spokesperson for the province told The Pointer there is "significant misinformation" circling about Bill 184.
"Landlords cannot impose repayment agreements on tenants, and tenants cannot be evicted on the grounds of refusing a rent repayment plan — again, suggesting otherwise is false and harmfully misleading to tenants," they said. "Once a repayment agreement has been accepted by both the landlord and tenant — the agreement must be submitted to the LTB, who if they agree with the proposal, will issue a consent order setting out the terms. Once a consent order has been issued, a tenant may still dispute the agreement if they feel they were unduly pressured into signing it."
The difference between the province's interpretation of the bill and Amsler's is tenant knowledge. Bill 184 does strengthen some tenant rights, but renters need to understand the lay of the land to take advantage of them. If tenants and landlords enter a repayment negotiation with equal knowledge, time and resources, the result may be positive.
In Ontario, equality of knowledge or resources between landlords and tenants is exceedingly rare.
"It all comes down to being educated… I fear tenants may or may not seek legal advice and not then know that the landlord has to do all these things [and] have all these opportunities to question the landlord … before a hearing," Amsler said. "The tenant who walks into a hearing room completely organized is a rare beast in an arrears hearing. Adding an additional hurdle is not going to help."
A post on the Ontario Landlords Association appears to share Amsler's view and not the province's.
"The Ontario Government has passed Bill 184. It gives more power to landlords," the post reads. "These changes include new ways to get your tenants to pay and how to evict them if they don't pay up."
The societal danger of eviction-happy landlords could be devastating.
In Ontario, units built before November 2018 have a rent cap applied. Each year the province mandates a limit for how much landlords can increase rental rates; in 2020 the cap was 2.2 percent. This cap only applies to properties with consistent tenants, as soon as somebody vacates, the landlord can charge whatever rent the market can bear.
Additionally, units constructed after November 2018 do not have any limits in place — the landlords of new buildings are not bound by incremental increases.
In Mississauga, the Square One District development alone will bring 18,000 rental units to a market in desperate need, with a vacancy rate of 1.2 percent. None of them will be governed by rent controls. Add in evictions and the city could be in real trouble.
Already in Peel, the average cost of renting or owning a home is out of reach of 80 percent of the region's households.
The Region's plan to address the issue, the 10-year Peel Housing and Homeless Plan known as Home For All (2018-2028), states 10 percent of all newly built homes must be affordable for low-income families. But since 2018, less than one in 2,600 new homes met the criteria. With more and more people arriving in the region every day, the problem is sure to get worse.
Further, the waiting list for affordable housing in Peel, among the longest in Ontario, has been growing for quite some time. Last year, it jumped to 14,997 residents in June compared to 13,597 at the same time the year before.
Homeless services too are in a dire state. "The Region's shelters have operated in overflow capacity since 2016," Aileen Baird, Director, Housing Services at the Region of Peel, previously told The Pointer in an email statement. "In the last two years we've had to operate in overflow more often, particularly in the Peel Family Shelter. This is happening because more people, especially families, are having to stay longer in the shelters due to the challenges they face in finding suitable affordable housing."
The average June rental rate in Mississauga was $1,971 for a one bedroom apartment, according to research by rentals.ca. The average is naturally brought down to an extent by long-term leases families and residents have had for years and the associated rent caps of roughly two percent per year.
Many apartments, occupied and rent controlled for years, could suddenly flood back onto the market at new rates. Landlords who had been restricted to marginal rent increases will have a chance to play catchup and the baseline of the entire market could skyrocket.
The result would fall on the Region of Peel to resolve, not the province, as administration of affordable housing was downloaded to municipalities in the 1990s. The region, already well behind on its attempts to provide affordable units, could be hit with a new wave of homelessness and demand for subsidized housing.
Mississauga Mayor Bonnie Crombie reiterated the legislation was a provincial issue, but said she was working hard to try and avoid evictions taking place in her city.
"We know the impacts of this pandemic will be felt in the months and years to come, and it's important that our residents have a safe and affordable place to call home," she told The Pointer. "The last thing we would want to see happen is for people to become further marginalized and find themselves without a roof over their heads."
Rental prices are becoming increasingly unaffordable across the GTA. In July, the average rent in Mississauga reached nearly $2,000.
Amsler fears, with the problems falling to already stretched municipalities, the province will turn a blind eye.
"Unless the government is suddenly hit with the cost of trying to deal with this homeless problem [I don't think they will change things]," Amsler added. "But here's the issue, it's not that level of government that's going to get hit, it's going to be municipal governments that get hit."
---
Email: [email protected]
Twitter: @isaaccallan
Tel: 647 561-4879
---
COVID-19 is impacting all Canadians. At a time when vital public information is needed by everyone, The Pointer has taken down our paywall on all stories relating to the pandemic and those of public interest to ensure every resident of Brampton and Mississauga has access to the facts. For those who are able, we encourage you to consider a subscription. This will help us report on important public interest issues the community needs to know about now more than ever. You can register for a 30-day free trial HERE. Thereafter, The Pointer will charge $10 a month and you can cancel any time right on the website. Thank you.
Submit a correction about this story