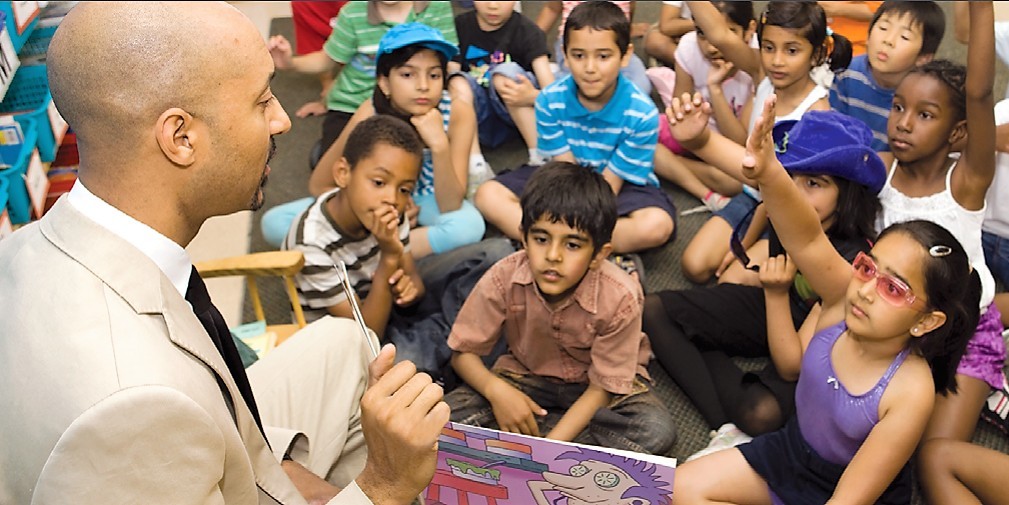 Photos from the City of Mississauga/Government of Ontario/Canadian Centre for Policy Alternatives
Region urging province to reverse course on childcare cuts planned for 2021 
With children out of school, parents are working, homeschooling and parenting in a world turned upside down. The summer respite might be followed by potential cuts under the PC government that could put childcare programs in Peel at risk, at a time when parents are already struggling.
In the battle with COVID-19, many parents have been fighting to find a safe place for their kids during the day, as schools have remained closed since March. Childcare has been more crucial than ever while parents adapt to working from home with their kids underfoot, or scramble to find arrangements when at work that is deemed essential.
If they were lucky enough to have kept their job, how would they look after their kids? With lockdown measures easing, and plans for the reopening of schools being announced, it appears parents may have weathered the worst of the COVID-19 confusion, but September might not bring the relief hundreds of thousands of parents are desperate for.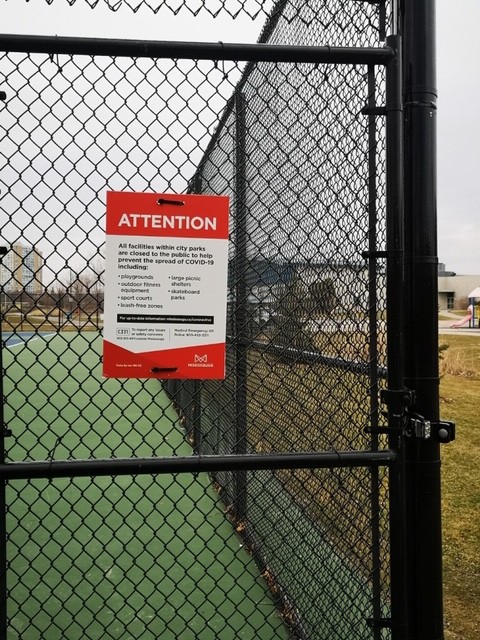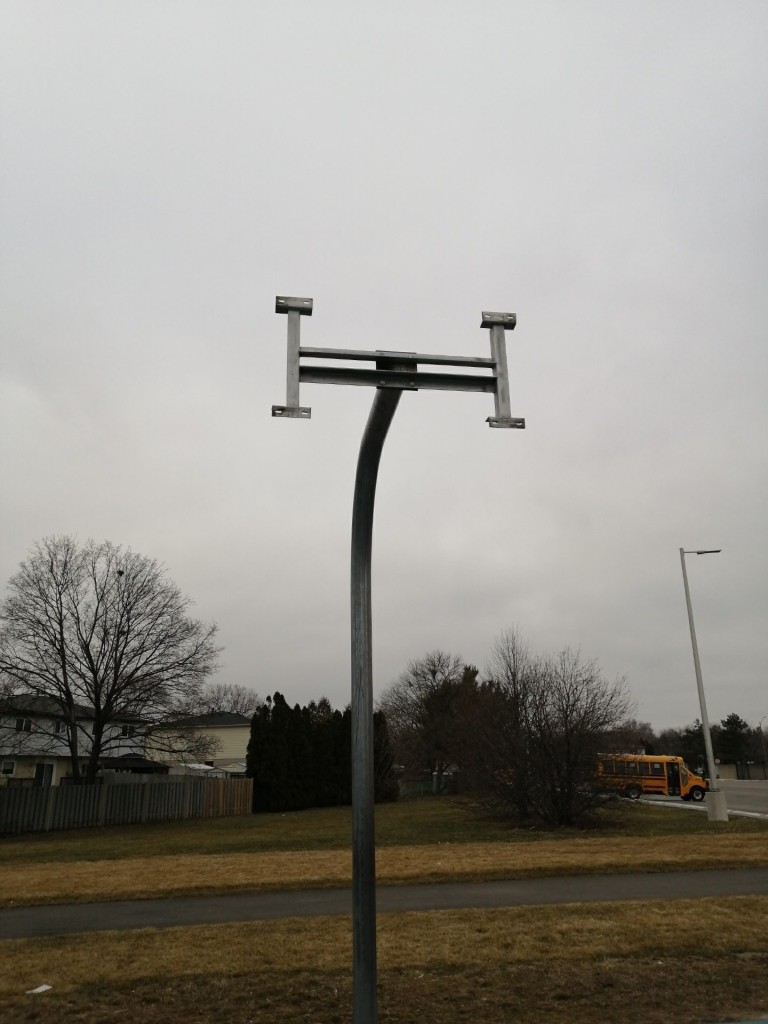 All city facilities and parks have been closed to the public since March, limiting the things for children to do outside.
When Premier Doug Ford took office, his first budget delivered a batch of cuts to municipal services, including public health, education, childcare centres, and other essential services. Many cried out against the proposed funding clawback for municipal services. The backlash was successful in getting some of the cuts reduced and many more deferred. That was before the global pandemic laid waste to the best made financial plans by all three levels of government.
Municipalities learned in the fall of 2019 that the province would only be funding 50 percent of the cost to run early childcare centres. It was a surprise to municipal governments across Ontario, who were used to getting 100 percent of childcare programming funded by the province.
Now, to keep spaces open, municipalities need to find money in already tight budgets before the start of 2021.
With school's potentially opening in a hybrid model this fall, forcing parents to find alternative supervision either every other day or week, it's left families in stressful situations as they scramble to find affordable options to care for their children during off days.
"Parents like me need a formal childcare plan to ensure we can pursue going back to work to provide for our families," said mother Brownwen Alsop who lives in Toronto.
With many women taking on childcare responsibilities throughout the pandemic some are unsure how or if they will be able to continue their careers in the fall.
"I'm being robbed of all of my rights as a woman and that I'm being forced to give up any opportunity to ever work again," said Alsop.
Peel is advocating for the province to push back the cuts that could take away $3.7 million from the Region next year.
"My child's daycare remains closed because they are unable to open without policy changes and/or financial support from the provincial government," said Stephanie Fleming, a single mother of a seven-year old.
From March to May the province gave $11.6 million to childcare providers to ensure they could operate once families could return. However, on May 11, the province said any funding should not be used for salaries, but backtracked on June 12, deciding that centres could use the money for wages, however, no extra funding meant cuts to services and programs.
The confusion put a lot of administrative burden on the Region and centres now have to re-evaluate if they can keep employees or not.
The report given to Regional Council last week reaffirming the cuts commented on how important child services are to Peel's reopening of the economy.
The staff report called childcare centres "catalysts for a robust economy".
The NDP is also calling for the Ford government to step up and help the childcare sector both financially and with a better reopening plan to ensure parents can head back to work if schools welcome children back to class. For those that can't find childcare, the NDP is asking for job-protected leave until school or childcare resumes normally.
The hardest guideline to follow under reopening criteria is having no more than 10 people inside a childcare room at once, which NDP MPP Doly Begum (Scarborough Southwest) calls, "physically impossible".
"This is only taking things from bad to worse in the middle of a pandemic," she said, commenting on the fact that childcare was already hard to find and unaffordable to many.
In Brampton, a 2018 report identified the city as the second worst in Canada for childcare availability. The Canadian Centre for Policy Alternatives paper looked at the number of childcare spaces in cities across the country, using the term "childcare deserts" for those areas where the lack of spaces has created a crisis.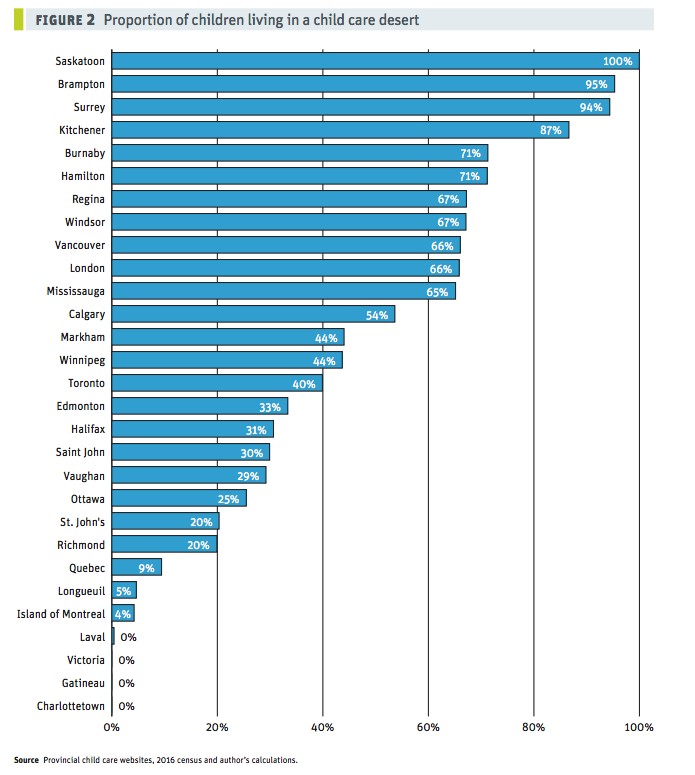 "An estimated 776,000 children (44% of all non-school-aged children) in Canada live in child care deserts, communities that are parched for available child care," the report reads. It added that Brampton had the second worst record for child care availability in the country, behind Saskatoon, and that 95 percent of children in Brampton live in areas considered childcare deserts with less than one spot for every three children.
The report found the L6Z postal code in Brampton had the best coverage in the city and L6R to be the worst.
After the PCs released the first provincial budget supporting their mandate last year, news quickly began to trickle down to municipalities that cuts were coming. With constant rhetoric around the need to eliminate the $346 billion debt created by the previous Liberal government, it was a hint that a tightening of the provincial purse strings was on the way. However, when the hammer finally fell, the impact was much larger than many in the municipal sector expected.
Since then, because of a massive public backlash and severe pushback by municipalities some of the originally proposed cuts have been rescinded while others are being delayed, but it remains unclear what exactly the province plans to do after its initial announcements.
In the Region of Peel, the cuts initially included an estimated $1.9-million decrease to social assistance and $6.5 million from ambulance services. There was also a $2.4-million decrease to public health programs that are currently fully funded by the province.
Community homelessness funding would have been cut by $1.3 million; some $600,000 would be clawed back from conservation authority funding, and Metrolinx's Smart Commute program stood to lose $300,000.
Many of the services on the chopping block affect the region's most vulnerable, such as young children whose parents get help through early childhood learning programs hosted by the region's EarlyOn Child and Family Centres.
Though an increase of $800,000 to home-based childcare programs has been proposed, early years childcare would have taken a huge hit under the Ford plan: $6.1 million cut from base funding; $8.3 million cut from a provincial childcare expansion plan — especially damaging in Peel, which has a bigger gap between childcare spaces and demand than most parts of the province; and $4.9 million from fee stabilization support, which helps keep childcare costs for parents manageable.
---
Email: [email protected]
Twitter: taasha__15
---
COVID-19 is impacting all Canadians. At a time when vital public information is needed by everyone, The Pointer has taken down our paywall on all stories relating to the pandemic and those of public interest to ensure every resident of Brampton and Mississauga has access to the facts. For those who are able, we encourage you to consider a subscription. This will help us report on important public interest issues the community needs to know about now more than ever. You can register for a 30-day free trial HERE. Thereafter, The Pointer will charge $10 a month and you can cancel any time right on the website. Thank you.
Submit a correction about this story