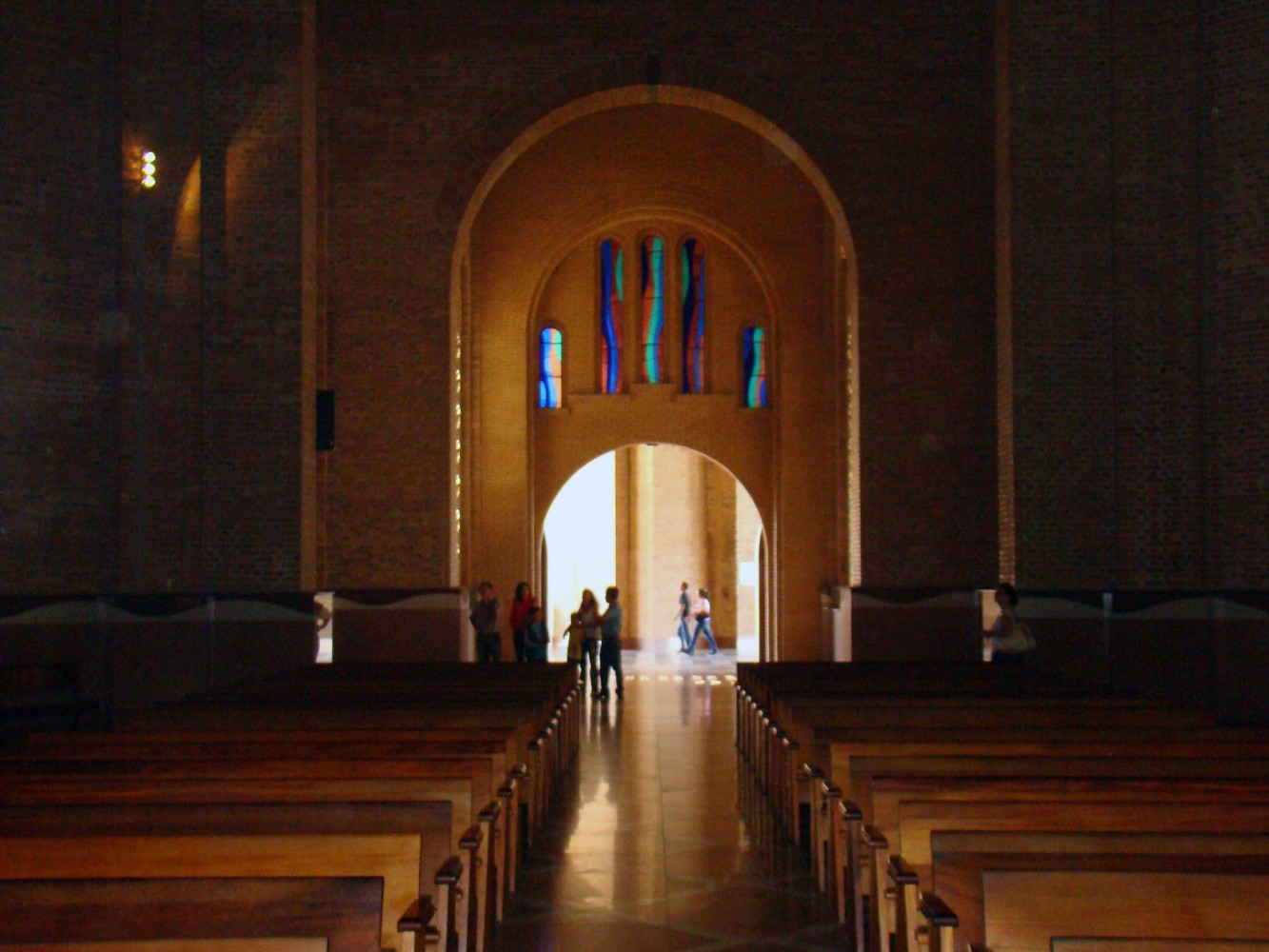 Photos from Ram Mandir/Aman Khan/Mississauga Islamic Centre/Flickr-Rodrigo Saldon
What's the new normal for places of worship? 
As places of worship began to open their doors in the last few weeks, a sense of gratitude was shared by many. Aman Khan, the president of the Meadowvale Islamic Center and Pandit Roopnauth Sharma, Ram Mandir's spiritual leader, were a part of this collective relief.
But while they were allowed to run services in-person again, a fundamental feature of any faith-based interaction, they realized things might not be the same.
In March, Synagogues, Mosques, Churches, Mandirs, Gurdwaras and other places of worship were forced to shut their doors to prevent the spread of the novel coronavirus. Many had to adapt their services for online engagement, providing live streaming of sermons, other religious videos, various types of instruction and even some virtual counselling, in many cases, to the faithful at home. Many leaders in Brampton and Mississauga believe such practices will continue, as a sense of fear and restrictions on capacity (30 percent of pre-COVID levels) limit the number of people who can visit places of worship in person.
According to the New York Times, about 40 churches and other places of worship have been the cause of approximately 650 infections across the U.S. since March, including many clusters after restrictions were lifted, prompting many religious leaders south of the border to get creative, including holding some services outdoors and, for some priests, the idea of providing communion in parking lots.
It's creating a "new normal" for places of worship.
In the GTA and across Peel, religious leaders are rethinking what it means to provide spiritual direction to the devoted.
Reluctance is common among many seniors who visit Ram Mandir in Mississauga, Sharma told The Pointer. The Mandir's spiritual leader said seniors are a big part of the community and are cautious about coming in, making the option of streaming services online helpful. "I would say our seniors are coping with this. Some of them are enjoying it, but overall I'd say they're getting the benefits of social media," he said. A group of people at the Mandir also regularly call seniors to keep them up to date with any information and help them access live streams. "What we sense is that people are concerned and are being protective." The Mandir now offers reduced services, open for an average 7 hours a day compared to 15 before restrictions were put in place.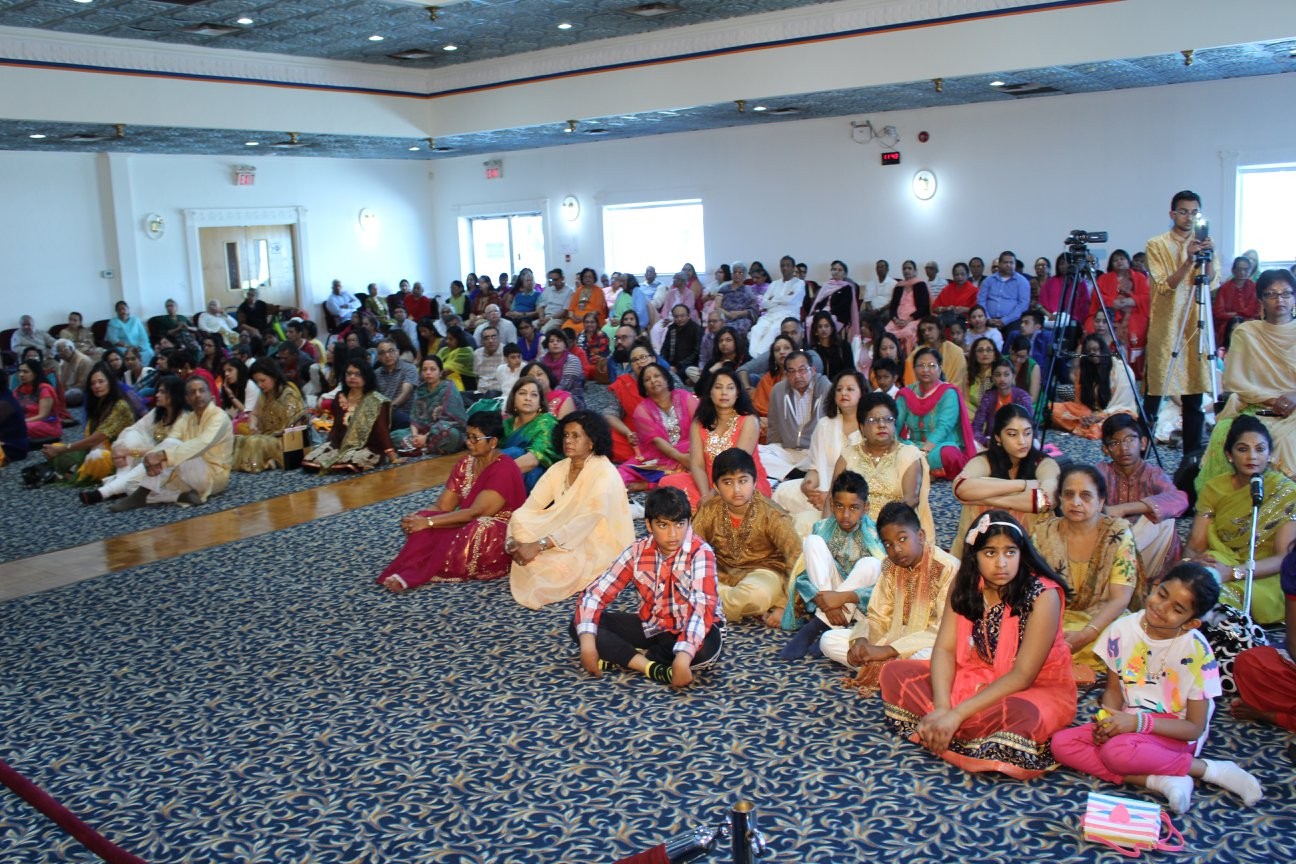 Prior to the COVID-19 pandemic, Ram Mandir in Mississauga was a busy meeting place, but worshippers have been forced to adapt to online services and other changes in order to accommodate the need for physical distancing.
At the Meadowvale Islamic Centre (MIC) concerns are similar. Khan said anyone above 65 or younger than 10 should not visit any prayer service for safety reasons. But for the most part, he said, people are now used to praying at home, given places of worship have been closed for so long. "They're happy they're coming back and have an offer to pray. They were missing that." Every Friday, 84 worshippers stand six feet apart and pray together as a group.
But Khan said they have run into issues when people fail to follow protocols, as he believes some don't grasp the complexity of the pandemic. Since they reopened their temporary praying space on July 3, the Mosque has been able to run three services of the Friday prayer. They use an app to allow people to sign up for a spot each week, denying people walk-in access. This has created problems as a lot of people are frustrated when space fills up or they can't attend a service. "We have to tell them; we have to educate them. This is the protocol we have to follow for your own safety," Khan said. It's vital this be done, as it ensures a limited capacity and keeps track of who was in a specific session in case they need to be notified of a community outbreak. Other measures, such as asking worshippers to complete ablution at home and bring their own prayer mats, have also been implemented.
Worshippers gather for the Friday prayer at Meadowvale Islamic Centre's temporary location.
At Ram Mandir, a sign-in sheet is being used to keep track of those entering and leaving the Mandir. But capacity has not been an issue there, as plenty of space is available for more than a hundred people, under current guidelines, while no more than 60 people walk through the doors of the Mandir each day, Sharma said. He points to the live streams as a possible explanation for this. With the virtual sessions completed about five times a week, it's an option some have gotten accustomed to, even finding the online experience more convenient. "One wonderful lady told me 'I really enjoy this streaming. I don't have to get out of my bed'," he told The Pointer.
Pamela Klassen, a professor of religion at the University of Toronto, said putting services online has allowed people who may not be able to attend a service in person to have unprecedented access. "Some people have talked to me and said 'I never go to the Synagogue, but I got this link and I decided to go back online'," she said.
But even though technology has played an important role, Sharma doesn't believe it will ever prevent people from coming to worship in-person. "I believe the in-person experience is what makes us human." Klassen echoed the sentiment, as technology has been a part of religious practice for some time, such as televised or radio broadcasts of sermons, for example, but won't take prominence over more immediate acts of worship. Coming together in groups and practicing rituals, singing hymns, and celebrating milestones or marking significant historic events is very important. "In the end, people much more prefer to have profound moments with others that are not mediated by Zoom," she said.
Pamela Klassen, a professor of religion at the University of Toronto, says the ease of attending online religious services may have drawn more people back to worship, but it will never replace the in-person experience.
The new normal can prevent a sense of completeness.
At the Mandir, some rituals can't be performed because they involve close contact. This includes the blessing of a baby, which requires the priest to hold and touch the infant, Sharma said. "Hinduism is a very ritualistic [religion] and those personal rituals are limited because it requires close contact with people."
At MIC, the organization offers a shortened version of the typical rituals tied to the Friday service. Before the pandemic, it was common to have sermons on Islamic teachings before the prayer began, a practice that could run the service anywhere from 30 minutes to an hour. Now, Khan says no sermon is offered, and they focus on getting worshippers in and out within 20 minutes to decrease the amount of time people spend in groups.
Both Khan and Sharma are happy that such services have resumed again as the spread of the novel coronavirus took away so much. "I think we need to get going and put COVID-19 behind us but we need to be cautious," Sharma said.
During the shutdown, millions of people around the world who are part of numerous religions missed out on practices celebrating important holidays.
The Hindu celebration Chaitra Navaratri, which involves a nine-day worship period, was something Ram Mandir was not able to celebrate. The occasion took place in March, just as restrictions on large gatherings were beginning to tighten. At the time, the Mandir did not have their equipment set up to celebrate the occasion virtually, leaving many people on their own during a time that calls for celebration. "We felt lost. We had to console ourselves that this is a reality we had to deal with," Sharma said.
The feeling of despair was also present during some very sombre occasions, such as funerals.
"I think the hardest thing for people with places of worship closing was when they faced the death of a loved one and they weren't able to mourn together with others. I think that was very challenging," Klassen said.
On Friday, 24 public health regions were allowed to move into the third stage of the province's reopening plan. While this step will allow an increased number of people to gather indoors, there is no specific mention about places of worship in the relaxed guidelines. It's likely that alternatives will become a routine feature of spiritual practice that will take on a whole new dimension.
---
Email: [email protected]
Twitter: @nida_zafar
Tel: 416 890-7643
---
COVID-19 is impacting all Canadians. At a time when vital public information is needed by everyone, The Pointer has taken down our paywall on all stories relating to the pandemic and those of public interest to ensure every resident of Brampton and Mississauga has access to the facts. For those who are able, we encourage you to consider a subscription. This will help us report on important public interest issues the community needs to know about now more than ever. You can register for a 30-day free trial HERE. Thereafter, The Pointer will charge $10 a month and you can cancel any time right on the website. Thank you.
Submit a correction about this story