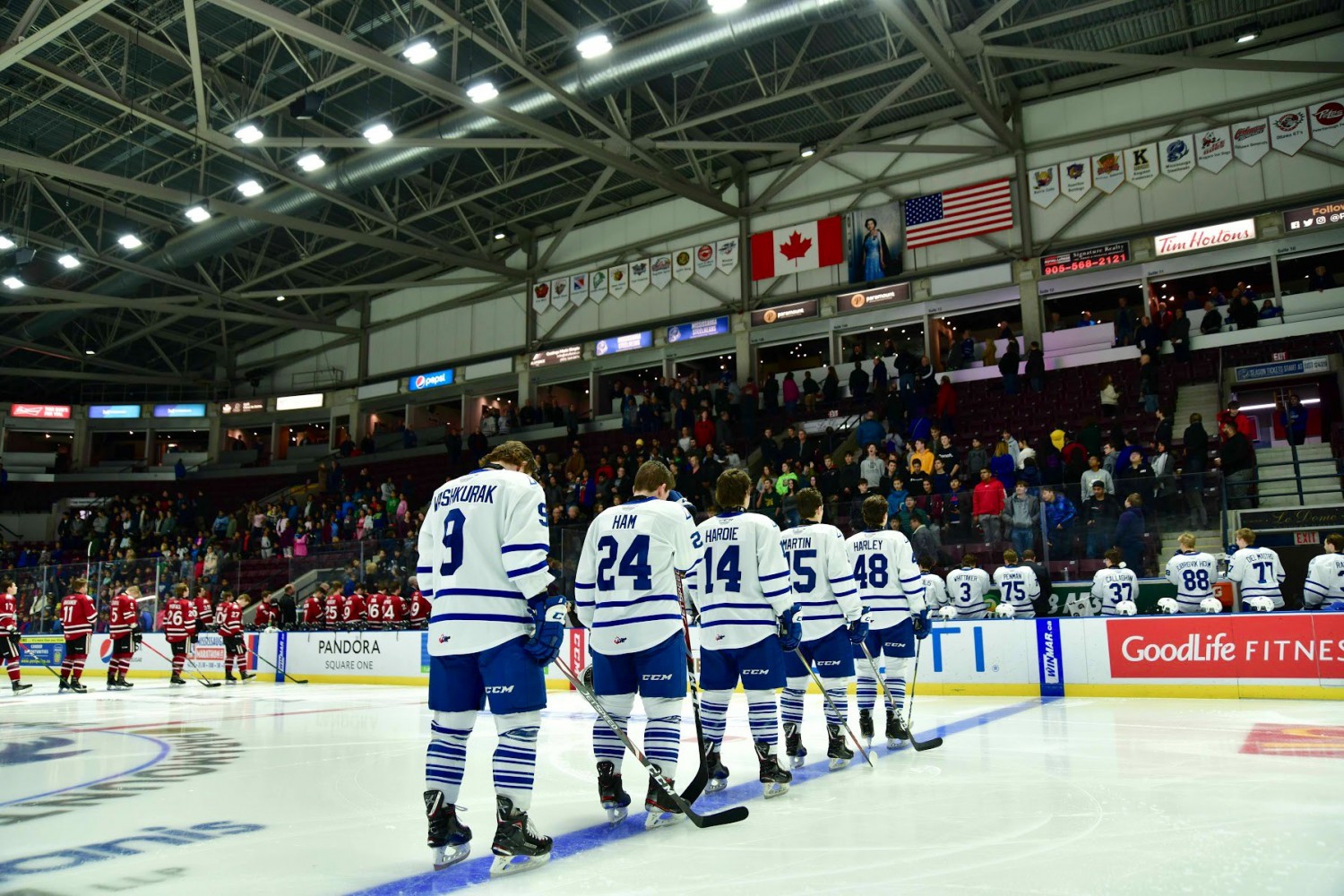 Photos from the Mississauga Steelheads/Twitter/Spencer Gillis/Flickr-Brandon Zeman
Future for Mississauga hockey stars frozen as COVID-19 cancels OHL season
Live sport is about adrenaline, passion and competition.
The spectacle of athletes pushing themselves to the edge for glory has been present in human society for millennia. Dating as far back as the Romans and the ancient Greeks, fans have packed into stadiums to cheer teams or athletes to success.
In Canada, few sports resonate quite like ice hockey.
Long before the National Hockey League's (NHL) inception in 1917, Canadians were taking to the ice in the winter months. Hockey sticks in hand, they glided over frozen lakes and ponds, chasing and smacking a lump of wood and, eventually, rubber.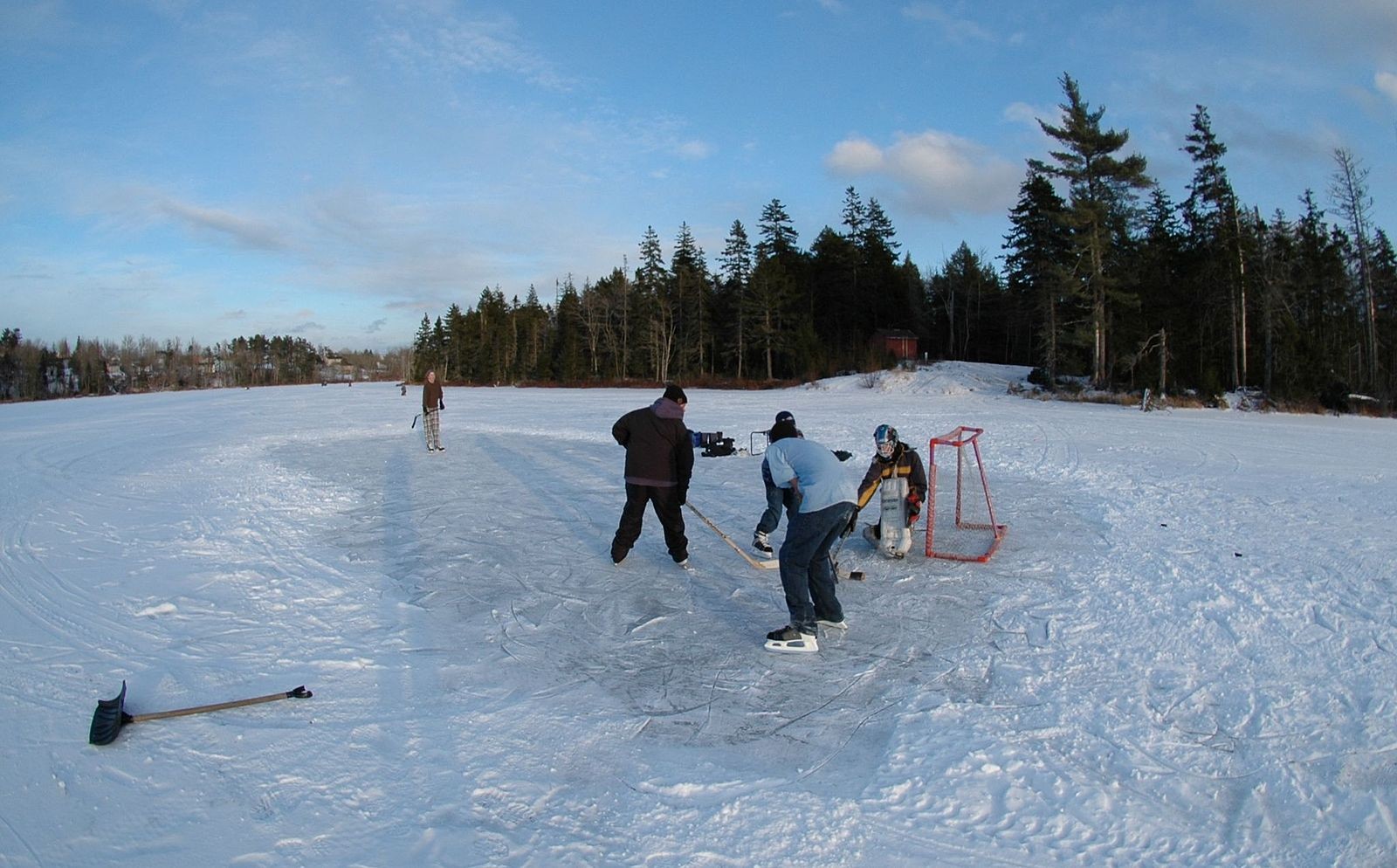 Now, with athletes professionally paid to play, a pipeline of development leagues send young Canadian sports stars from local rinks to the most competitive sporting arenas in the world. The system is a major success, with a report in 2012 showing 53 percent of all NHL players are Canadian.
For the Mississauga Steelheads, the team has had its fair share of young players get the call to play in the NHL, from Alex Nylander, named Ontario Hockey League (OHL) rookie of the year in the 2015-16 season and then picked by the Buffalo Sabres in the first round of the 2016 draft, to Owen Tippett, selected by the Florida Panthers in the first round of the 2017 draft. In total, since the Steelheads were formed in 2012, the team has developed 17 players who have gone on to play in the NHL.
In hockey, like almost any other competitive team sport, players only have a few years to really make their mark and book their ticket to play in front of thousands. When players turn 18, they are eligible to be drafted into the NHL.
Few make it straight to the big leagues immediately after being drafted, most making the move to an American Hockey League (AHL) affiliate team to develop their play further before moving on, but getting the nod at 18 is a critical stage of the journey. Missing out on your draft year doesn't technically spell the end of a young player's NHL dreams, but it makes it much more difficult to attract the attention of hockey scouts and eventually make the leap. Every year a player isn't picked after their 18th birthday, the likelihood of a dream career drastically drops.
Once young hockey players turn 18-years-old they are eligible to have their names called at the highly anticipated NHL Entry Draft.
"The OHL is the top development league in the world," James Richmond, Mississauga Steelheads head coach, told The Pointer.
As a coach in the OHL, Richmond shapes the futures for scores of young players. For a number of years, they turnout for his team and then, as their 18th birthday approaches, pray they've done enough to step up to the AHL and even the NHL. For those who find success in the top tier of world hockey, time in the OHL is fleeting.
Every game, every goal and every second counts in their quest for development.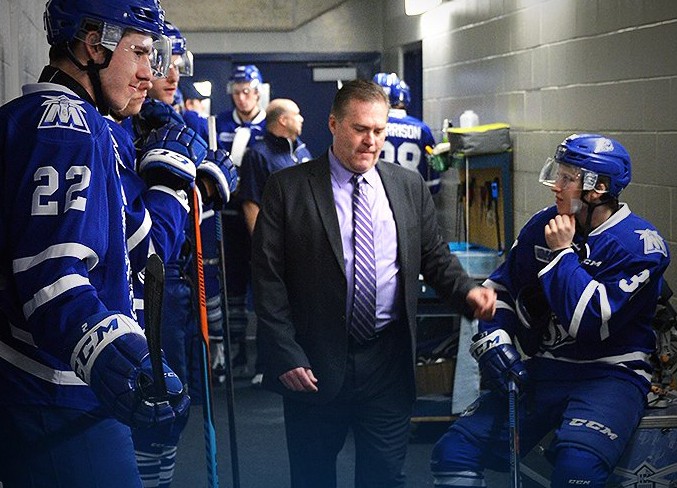 Mississauga Steelheads head coach James Richmond
"Usually there are three parts to [the season]: the opening part of it which is two or three months … then you have the middle part, where it starts to get a little tougher and faster, and then you have the end part, where it gets a lot tougher," Richmond explained.
As COVID-19 spread across Peel in March, the OHL season was suspended just as the real tests were piling up. In Mississauga, the Steelheads had secured a spot in the postseason and were gearing up for the tough slog that is the OHL playoffs. Playoff games are critical in developing a player's ability to thrive under pressure. These games are also more frequently visited by NHL scouts looking for talent.
Physical distancing rules and emergency orders from the Government of Ontario and Peel Public Health meant the competition was scrapped. Precious development minutes in the most intense period of the season vanished in the blink of an eye.
"It's certainly been a challenging few months," James Hardie, an 18-year-old forward playing in Mississauga, told The Pointer. By now, Hardie, who was having a career season with the Steelheads, leading the team with 34 goals, should have wrapped up a playoff stint and known his fate in the NHL draft.
Instead, he is working out at home, getting to skate just once per week and making sure he doesn't regress in his development.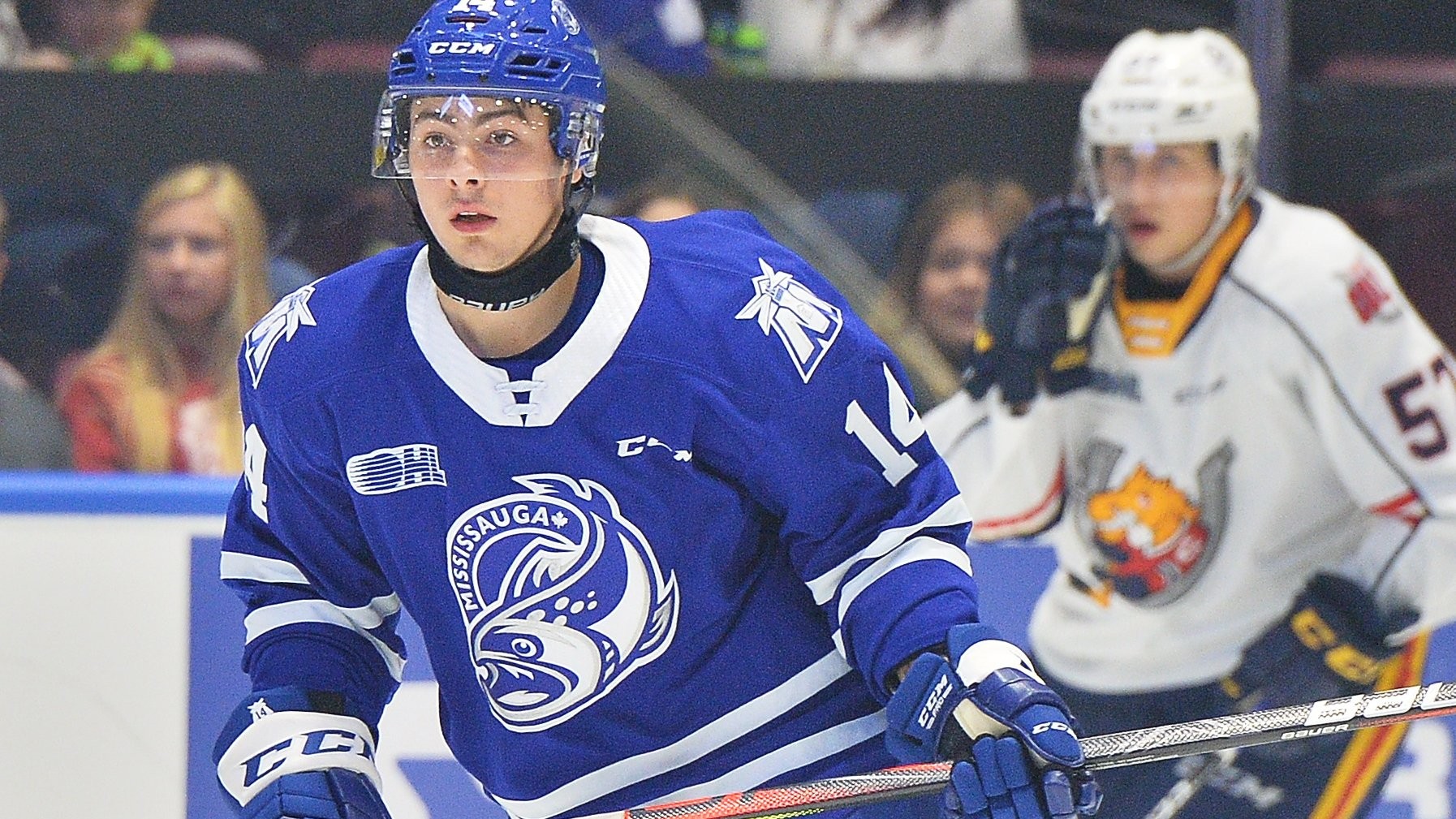 James Hardie
"My draft year was this season, it's happened. I wouldn't say it factored a lot, we did play about 60 games, so the season was close to the end. If you can show your skills off in that [time], I don't know what [more] you can do in the last eight games," he said, hopeful he has done the groundwork to impress already.
"Playoffs are definitely huge for your draft year to show teams that you can play in high pressure situations … but I've just got to look forward."
The OHL has yet to confirm when or how it will return for the new season, leaving players worrying about the near future and their long-term prospects.
"Most of the kids have set gyms up at home, so they're working out at home, but it's not just hockey players, it is everybody [who] has to get through it," coach Richmond said. "It's difficult for the kids, it's difficult for anybody associated with the team, whether it be owners or the general manager, the head coach, my staff. I can't really give them any answers right now."
For younger players who do not have their eyes set on the NHL just yet, the sudden end of the season has been equally hard. Luca Del Bel Belluz, 16, had his first taste of the intensity of the OHL cut short just as he was hitting his stride.
"I was just jumping into the third line," he explained. "I was penned in there going into our next game, it was tough losing our games in the playoffs because this year was a big learning experience ... for us rookies … next year, we have no clue what it's like."
That means, one year before the NHL could come calling, Belluz will find himself essentially a rookie once more. The 2021 playoffs will be entirely new to him, a year after his hockey experience was reduced to working out over Zoom.
"Obviously it will be a bit of a challenge to get back into it, but I think after a few skates, you'll feel a bit back to normal," Ethan Del Mastro, a 17-year-old Steelheads defenceman, told The Pointer, putting a brave face on the current situation. "But you are also missing some time to improve and missing that time obviously puts a little bit of delay on [development] going into the season next year."
Like his teammates, Del Mastro has been in love with hockey since he was young. Mississauga represents an opportunity to turn his passion into a career; every minute on the ice at the Paramount Fine Foods Centre takes him an inch closer.
"Once I started novice, how competitive it was just increased my love for the game, something about that year really piqued my interest. I figured, maybe I'm not too bad at this, maybe I should stick with it," he said.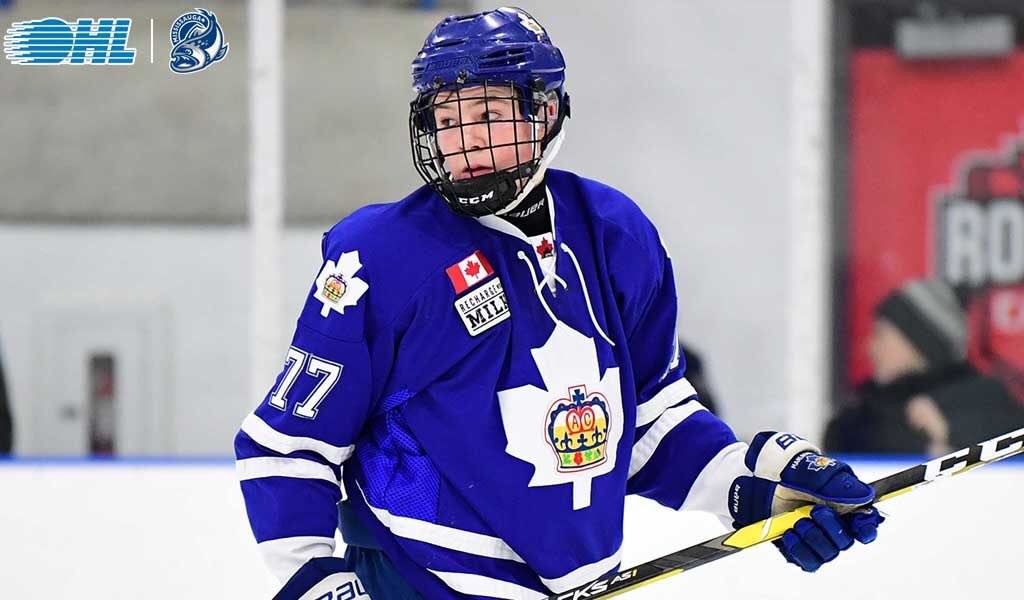 Ethan Del Mastro
But when the Mississauga trio, their coach and teammates can return to the ice together is unclear. Short of group Zoom calls and plans for a physically distant golfing trip, they have had to stay apart.
As a development league without major funding or television deals, the OHL is reliant on the fans who turn up to experience the adrenaline of live hockey every week. The Premier League, NBA, NHL or MLB may be able to survive behind closed doors, but the leagues feeding their future and moulding their stars will struggle.
"I don't think we can play in an empty building," Richmond said. "[The OHL is] kept afloat by bums on the seats and sponsorship money. So much money goes out during the season that I don't think it's possible to play in front of empty seats and run the league — that's my own personal opinion."
It's an opinion echoed by David Branch, the OHL's commissioner.
During an interview with North Bay News, he described the OHL as "a gate-driven league," with ticket revenue key to team longevity. In a separate statement on the OHL website, he said he hoped the league could resume soon.
"We plan to drop the puck in the Fall and will follow the lead of government and public health agencies on when it is safe to get back on the ice," Branch wrote.
For now, until the province and local health authorities give the greenlight, the hockey stars of tomorrow and their mentors will be forced to wait in the wings.
---
Email: [email protected]
Twitter: @isaaccallan
Tel: 647 561-4879
---
COVID-19 is impacting all Canadians. At a time when vital public information is needed by everyone, The Pointer has taken down our paywall on all stories relating to the pandemic and those of public interest to ensure every resident of Brampton and Mississauga has access to the facts. For those who are able, we encourage you to consider a subscription. This will help us report on important public interest issues the community needs to know about now more than ever. You can register for a 30-day free trial HERE. Thereafter, The Pointer will charge $10 a month and you can cancel any time right on the website. Thank you.
Submit a correction about this story