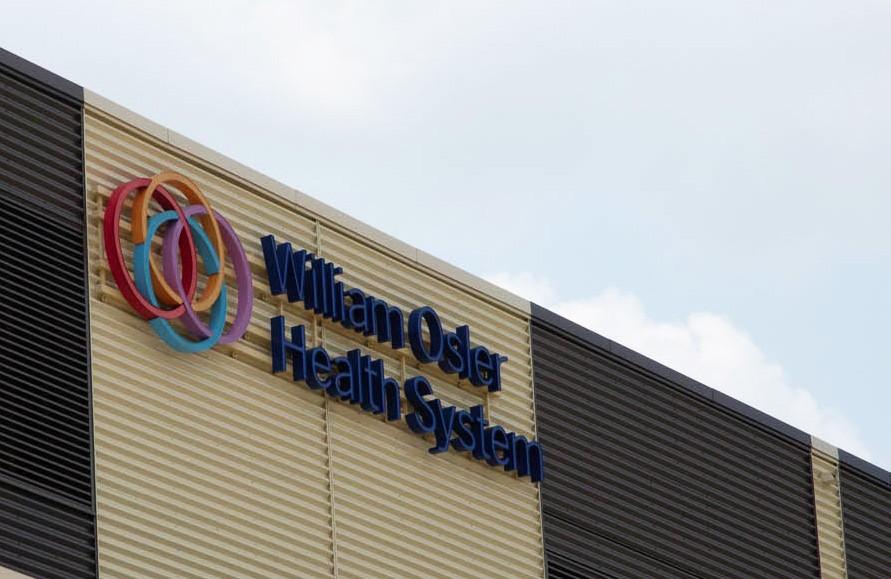 Photos from The Pointer file/Region of Peel/Twitter/William Osler
Brampton has been a hotspot for COVID-19, but William Osler has only maintained one testing site here
With the summer heatwave, many Brampton residents are turning their minds to backyards, patios and, if they're lucky enough, to cottages. It's time for vacation and relaxation.
Many would like to push the last several months out of their minds, forget that the world is still in the grip of a global pandemic. Unfortunately for Brampton, COVID-19 is still very much a reality.
Weeks have passed since Brampton became a hotspot for the coronavirus, and the province had to send in emergency screening help, to bolster flagging testing numbers, as cases climbed across the city.

Many areas of Brampton continue to see high COVID-19 case numbers.
The William Osler Health System, which manages both hospital facilities in the city, had opened a drive-through location at South Fletcher's Sportsplex on June 16, when it closed its Peel Memorial screening site, but the organization would not explain why it has only run one testing centre in a city of more than 650,000 residents, while it has maintained two in neighbouring Etobicoke, which only has a little more than half the population.
"Brampton residents may be served at all of our assessment centres, including those in Etobicoke, as testing centres do not discriminate based on a patient's place of residence," an Osler spokesperson stated.
Osler did not provide a reason in its emailed response, and appeared to offer contradictory advice from that provided by the Ministry of Health.
Along with the inconvenience for potentially infected residents having to travel to Etobicoke from Brampton, especially for those who do not have a car, the advice rubs against Queen's Park's recommendation that symptomatic individuals avoid travel between cities.
It's also unclear why Osler chose to run two testing sites in Etobicoke from the beginning of the pandemic and only one in Brampton, despite provincial guidelines to manage screening centres at or nearby existing hospital facilities, so that clinical support is next door. Memorial had one, until it was closed to open up the Sportsplex location, but Osler never opened one at Brampton Civic. Meanwhile, even though it only runs one hospital in Etobicoke, Osler chose to open up two testing centres there, despite serving a much smaller population compared to the country's ninth largest city.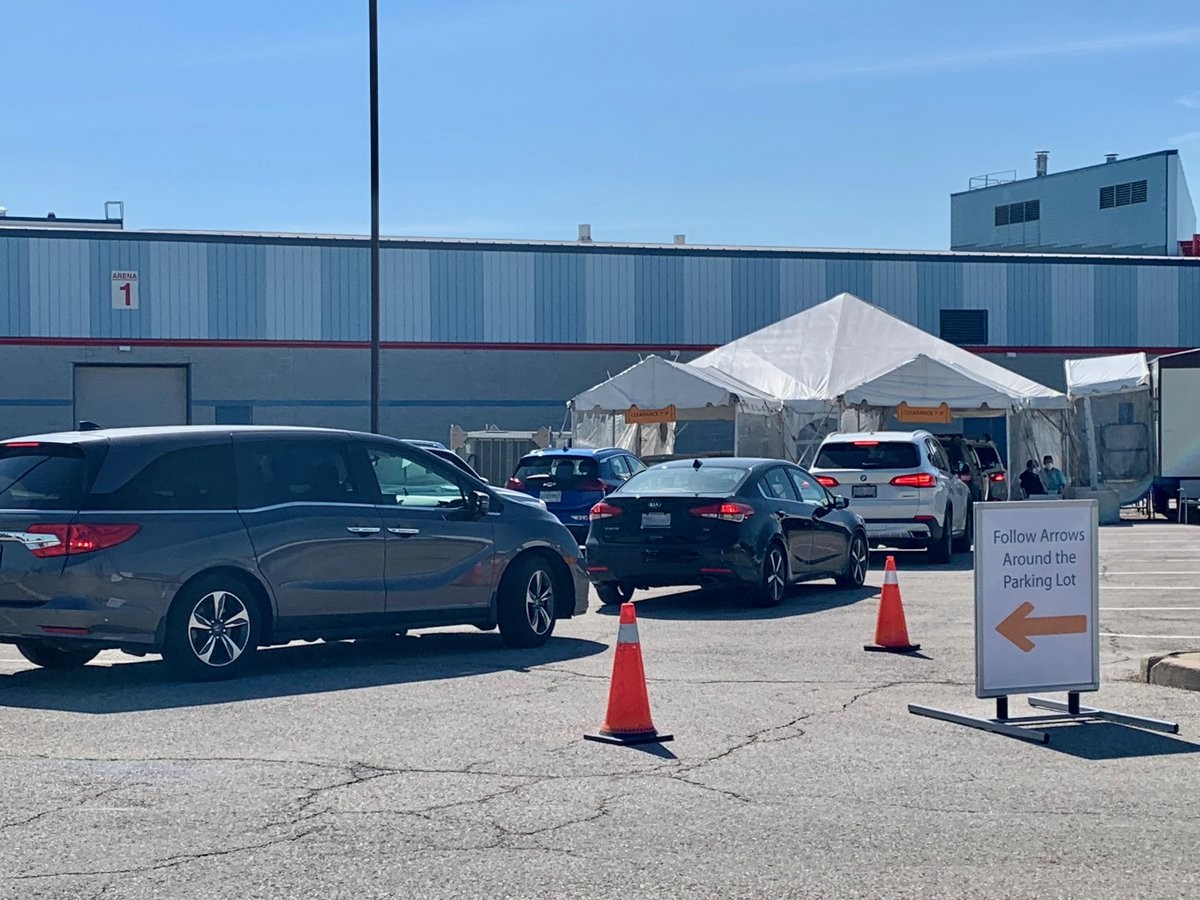 It remains unclear why after opening a new drive-thru assessment centre, Osler closed its testing facility at Peel Memorial.
For the past week, Brampton has seen an average of 19 new cases of COVID-19 each day, compared to 11 in Mississauga and only 3 across all of Durham Region.
Throughout the COVID-19 pandemic, experts and medical professionals have made it clear that testing widely is one of the best methods for containing outbreaks of the novel coronavirus.
Being able to catch positive cases early, before they are able to spread to others unknowingly, and then isolating those individuals and anyone they have come in contact with is the best way to limit spread. It remains unclear why Osler has not opened a second testing site in Brampton, especially with the number of cases and outbreaks here. It's a cause for concern that many of the more than 650,000 residents don't have better access to testing near their home.
Testing in Brampton by Osler has not come close to reaching its per capita share of the province's 20,000 tests-per-day target.
From June 16, when the South Fletcher Sportsplex testing opened, to June 28, a total of 6,950 tests were completed in Brampton, but on a per capita basis it should have been testing closer to 11,700 people over that period. During the testing carried out at Peel Memorial, Osler was hitting less than 15 percent of the per-capita target set by the province.
Premier Doug Ford blasted those health systems that were failing to meet targets and shortly after he and the ministry of health sent pop-up help for the city to get much needed testing for Brampton residents.
But Osler has continued to operate just one site in the city and two in Etobicoke, something local taxpayers surely question, as Brampton continues to get less than adequate healthcare from the system tasked to look after the city's needs.
Ontario has regularly exceeded 20,000 tests per day, over the last month, making Brampton's numbers look even worse, comparatively. On June 20, Health Minister Christine Elliott tweeted that the province had processed more than 27,000 tests the day before, a record at the time. Per-capita, Brampton should have contributed about 1,250 of them, but instead Osler managed less than half, at 531 on that particular day.
The local system continues to stand behind its testing efforts.
"As a hospital system, Osler has tested over 77,000 people for COVID-19 – the highest number of tests performed in the province," it said in an emailed response.
The number includes the two testing centres in Etobicoke, despite The Pointer's specific questions about testing levels in Brampton only.
In the email, Osler stated, when the pandemic began, it was able to open the assessment centres by, "redeploying staff from clinical areas after the Ministry of Health requested all Ontario hospitals to scale down non-urgent surgeries and procedures to focus on COVID-19."
The Pointer asked Osler if those staff members are now being taken away from the assessment centre to allow the return of non-urgent surgeries, which have just restarted, and if this could impact the amount of tests being performed.
"As Osler advances its recovery plans, we will continue to work with our community partners to ensure the assessment centres and acute care requirements are both appropriately supported," Osler said.
In June, the province announced it was sending help to communities that were performing poorly on testing in the form of pop-up screening centres. While these have appeared in Brampton, they are on a short-term basis, sometimes for just one day. The Ministry of Health was unable to confirm whether further resources would be coming to Brampton to assist with testing.
In an email, the Ministry said: "In the Peel region, in addition to the assessment centres, mobile sites have targeted all community members by making testing available at various local community centres. These include Gore Meadows Community Centre and Jim Archdekin Community Centre in Brampton, and others across the region."
The Ministry said that the decision to open the sites is based on location data showing where the highest numbers of cases and outbreak clusters are.
COVID-19 has done one thing for our society; pointed out certain flaws and increasing gaps in areas such as housing and long-term care within communities across Ontario and Canada. In Brampton a longstanding housing issue may now be a reason as to why the city is a COVID hotspot.
Peel Region's top health official Dr. Lawrence Loh pointed out that Brampton's COVID-19 problems are largely due to "household clusters."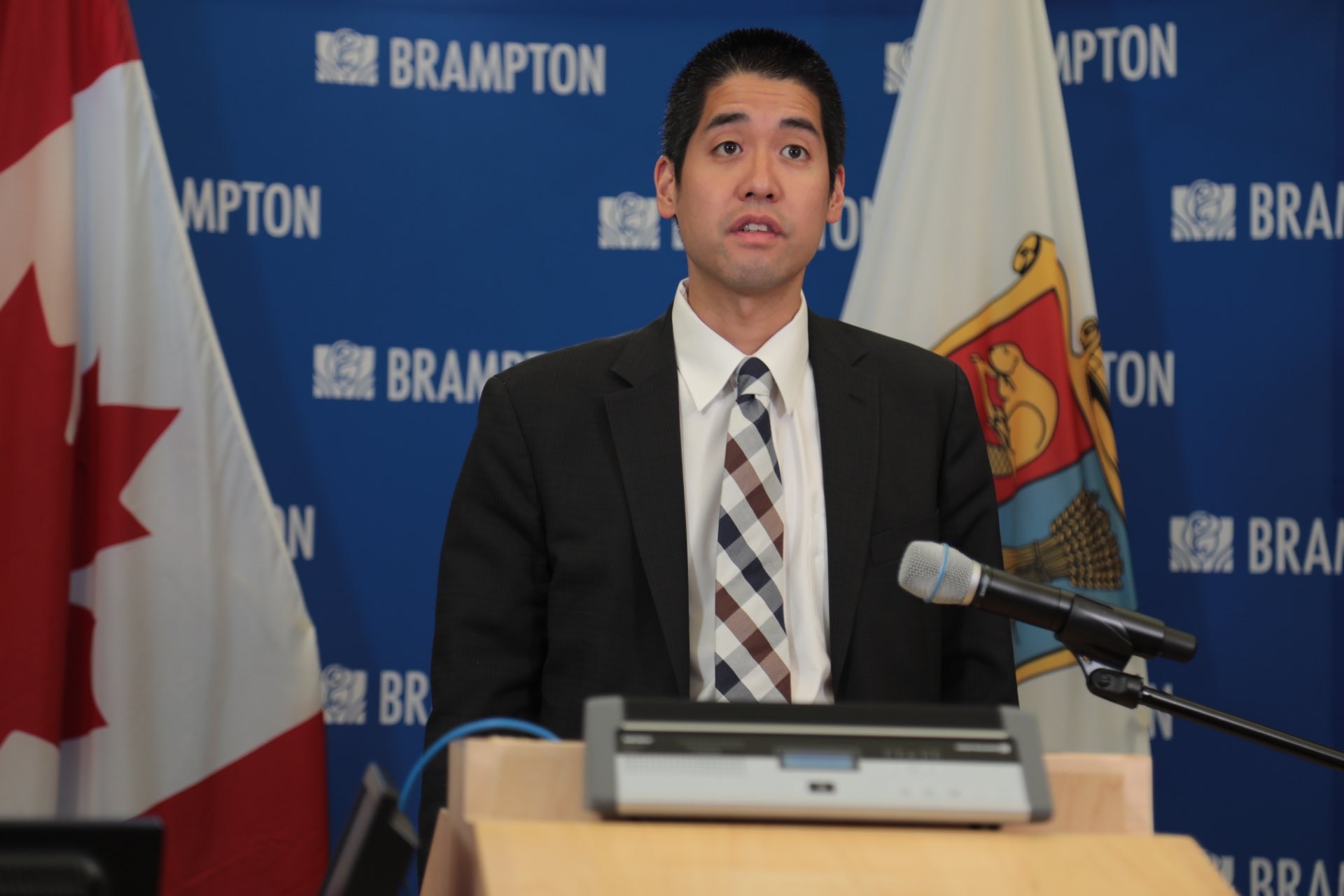 Peel's chief medical officer Dr. Lawrence Loh.
Dense housing arrangements and the proliferation of illegal secondary suites, with estimates of at least 50,000 such units in the city, could be contributing to the local spread of the virus, as affordable housing supply has not kept up with demand.
Household sizes are regulated by the City of Brampton's Occupancy Standards Bylaw, which stipulates that "the maximum number of occupants in a dwelling unit shall not exceed one person for each 14 sq. m (150 square feet) of the total floor area." It further restricts habitation by putting a cap on occupancy of bedrooms, stating that no room shall be used for sleeping purposes unless it has a minimum width of 1.83 metres (6 feet); a floor area of at least 5.6 square metres (60 square feet), and further, that a room in which two or more people sleep needs a floor area of at least 3.7 square metres (40 square feet) for each person.
These rules are routinely ignored, as Brampton councillors have reported that it's common to find more than a dozen tenants in one tightly packed illegal basement unit.
As of the 2016 Census, some 42,060 Brampton residential units (which were presumably legal) housed five or more people. It was the only municipality in Ontario where this census category (households with five or more residents) outnumbered all the others.
---
Email: [email protected]
Twitter: taasha__15
---
COVID-19 is impacting all Canadians. At a time when vital public information is needed by everyone, The Pointer has taken down our paywall on all stories relating to the pandemic and those of public interest to ensure every resident of Brampton and Mississauga has access to the facts. For those who are able, we encourage you to consider a subscription. This will help us report on important public interest issues the community needs to know about now more than ever. You can register for a 30-day free trial HERE. Thereafter, The Pointer will charge $10 a month and you can cancel any time right on the website. Thank you.
Submit a correction about this story