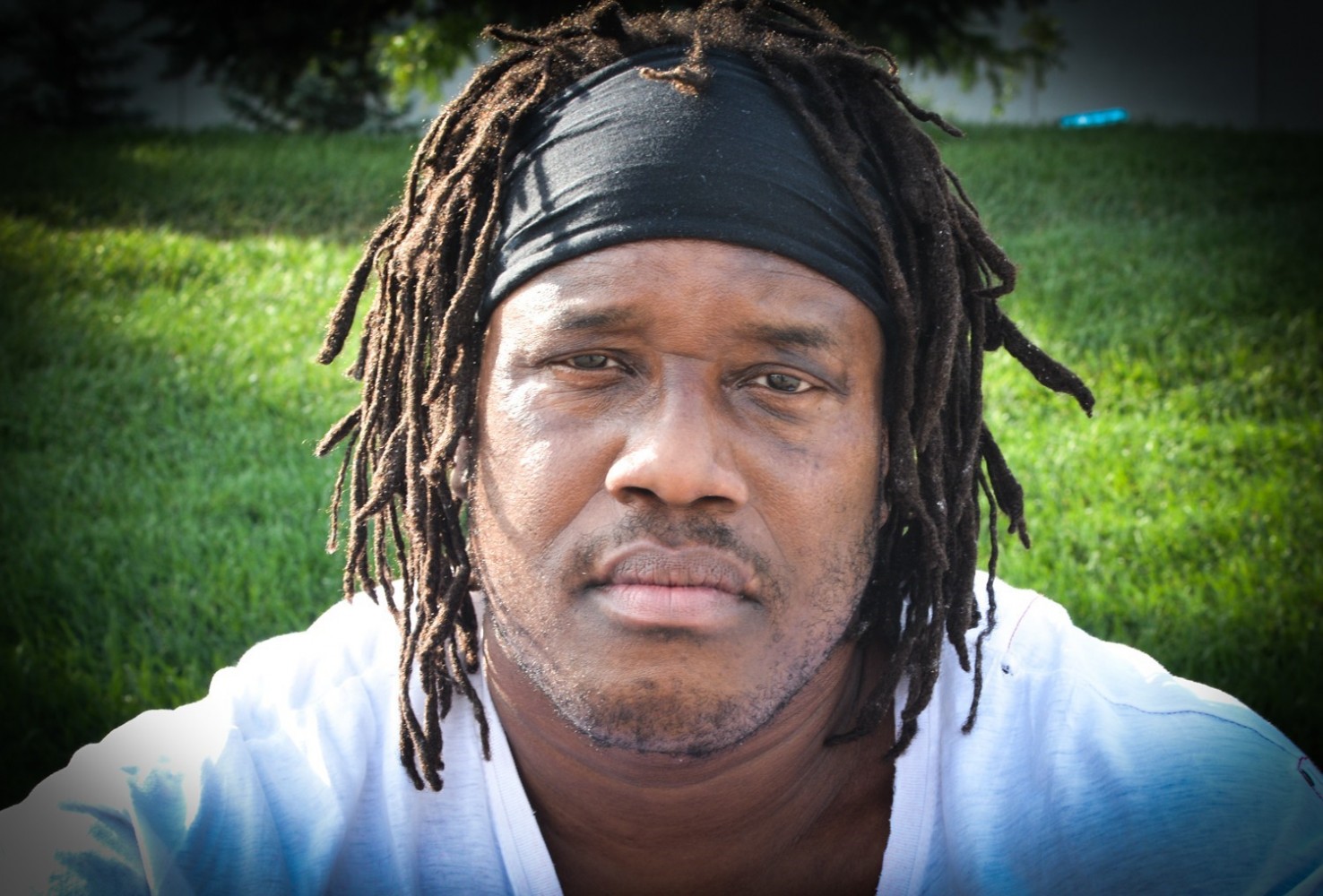 Photos Joel Wittnebel/Courtesy Darren John
Mississauga rapper Darren John, aka Avalanche the Architect, has been stopped by police more than 200 times; he's fought back from the start
During this pandemic people are on edge, constantly looking sideways at strangers, measuring fellow citizens who get too close. We are off balance, anxious, suspicious of anyone who might pose a threat, habitually checking in on the news, on dwindling bank accounts and our children to make sure everything is okay.
It's not.
The sense of dread is settling over us like a permanent storm, as if we live on a different planet with a villainous weather system.
Collectively, our mental health is unraveling, frayed and beaten down by this invisible invader that exerts itself in a way that cannot be escaped, the way a terminal cancer comes to steal one's humanity.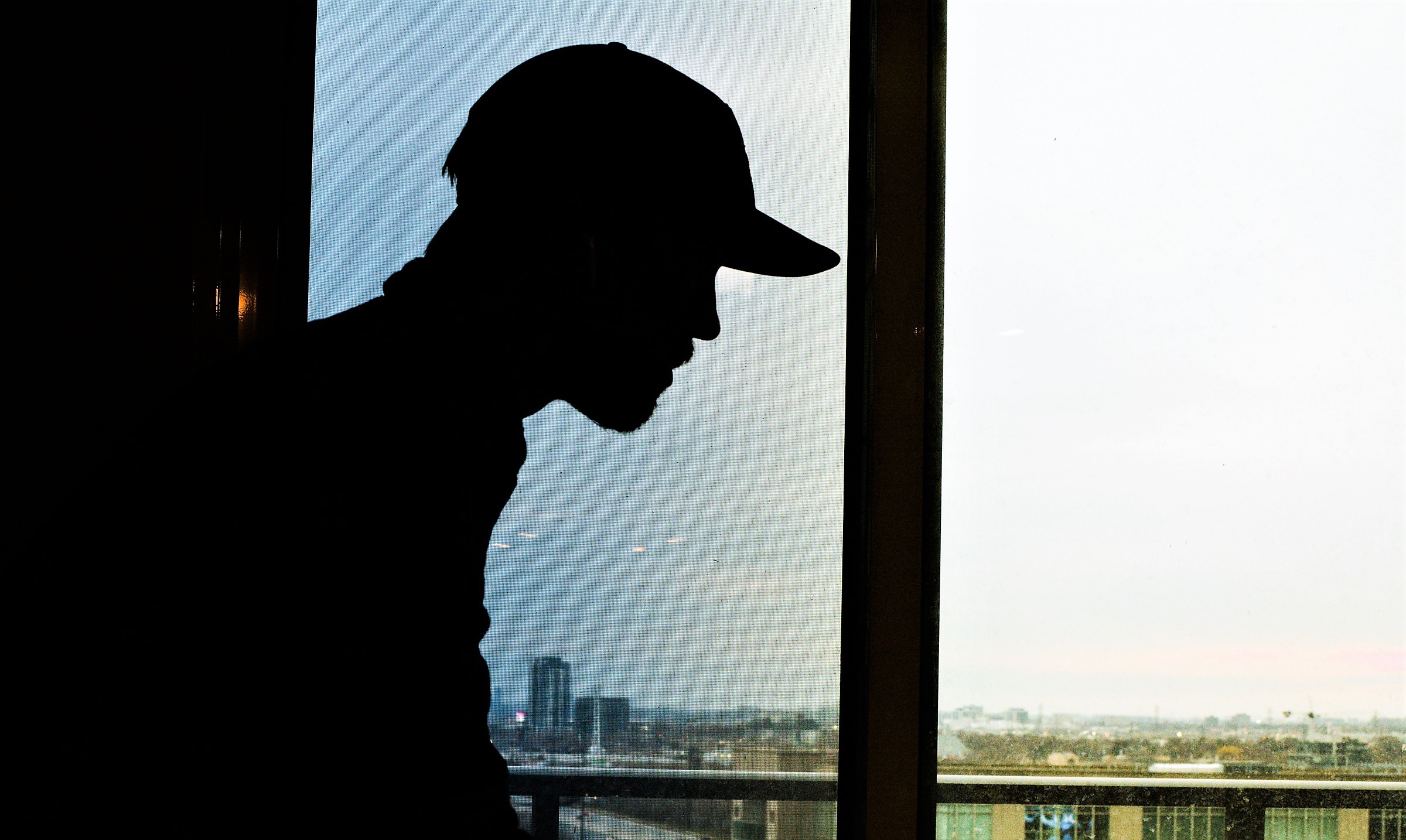 For many Black people, this dull mood now bludgeoning others, enslaving them in social and psychological isolation, is all too familiar.
Their anxiety and suspicion has been the normal state of existence for anyone who has lived with the enveloping disease of racism their entire life.
Some, like Mississauga-based rapper Darren John, aka Avalanche the Architect, report being happier now than ever before. His own isolation, from police and the courts and the other forces of unyielding persecution, has not been imprisoning, it has felt liberating.
Finally, the other invisible enemy can be locked away, inside all those desperate hosts suddenly suffering from their own unrelenting anxieties and suspicions.
To explain his recent elation, the extent of discrimination against John at the hands of police and the court system over the last three decades has to be understood. It is almost unbelievable.
"There's no way to explain it to people. If I heard it I'd probably be skeptical myself," he says. "I'd probably be able to tell some Black guys, because there's a lot of Black guys who are in the court system who understand it. But to tell somebody who's never had any experience with the police… who doesn't get harassed by police like young Black males do, they're going to say 'that doesn't make sense to me'."
John remembers the moment he completely lost faith in the police. He was 17. He and a number of his friends were stopped and taken to 11 Division in Mississauga, not far from his family home. Inside the police station he says he was slapped and called a "f*****g monkey" by a Peel Regional Police officer who suspected them of committing minor crimes in the neighbourhood.
After his detention, the teenager began studying his rights and learning how police had historically treated people who look like him. But he was not planning to lay down.
John, an accomplished professional martial artist who raps under the name Avalanche the Architect, and is well-known in the genre's close-knit North American battle-rap scene, has deployed lyrics which make repeated references to violence against police, fuelled by a lifetime of being harassed by them.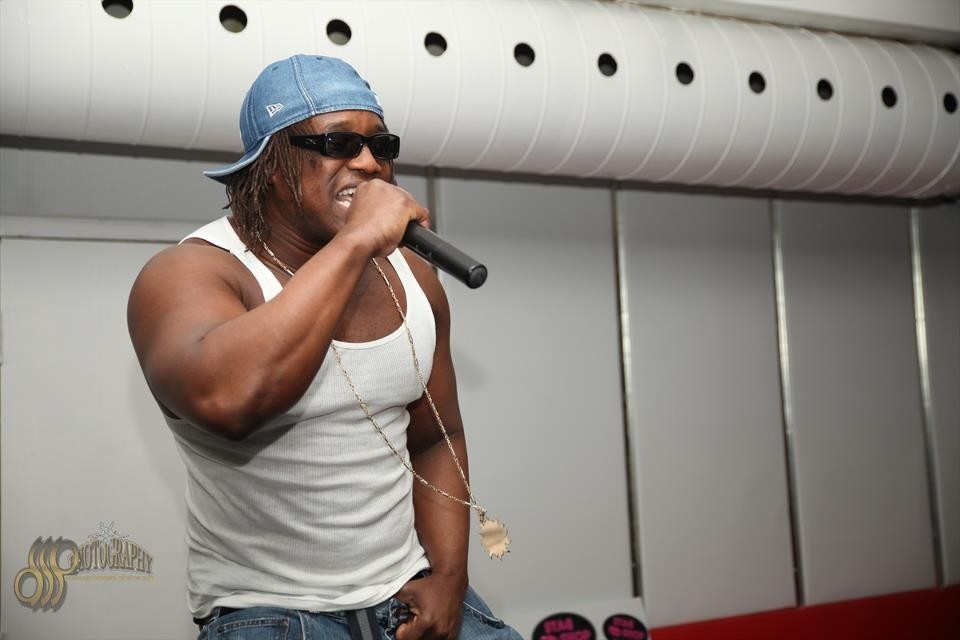 Darren John, aka Avalanche the Architect
He estimates police have stopped him about 250 times, throughout the GTA and other parts of Ontario. The evidence is unquestionable. Dozens of charges listed on his printed police records and even more encounters for a range of curious justifications fill the pages of freedom of information records that he has obtained and shared. All but one of the charges were either dropped or beaten by John, who often represents himself in court. The lone conviction, for uttering a threat against a former manager in one of his songs, is under appeal.
"Blacks get killed for pops and chips, a pack of Skittles, here's a riddle, when a pig gets killed, why do I giggle?" he rhymes in his song Black Lives Matter.
He says he understands why many people in society can't look beyond his lyrics, assuming John has brought the police behaviour against him upon himself with the violent lyrics and aggressive attitude toward officers in uniform.
Peel police have charged him with numerous crimes, including obstructing justice, mischief and failing to comply with a recognizance, all of which were either withdrawn or dismissed. John alleges police doggedly pursue any allegations they can find against him, and while he's been charged with harassment, fraud, and assault in multiple instances, all have again been withdrawn or dismissed, save for the one conviction of uttering a threat in one of his rap lyrics, a case that received widespread attention in the GTA and hip hop circles across North America.
The 2015 finding of guilt stemmed from lyrics involving John's former music promoter, Sonia Harry. John and Harry had a falling-out, after which John released a song titled "Got Yourself a Gun" that included the name "Sonia" several times, along with references to sexual violence and murder.
During most of the 2013 trial, John argued that the lyrics were in fact aimed at another rapper he was battling with at the time, and he argued the charges should be struck down under the Canadian Charter of Rights and Freedoms, portions of which protect artistic expression. It was a legal argument the judge eventually rejected, and he sentenced John to one year of probation.
Although there would be no jail time, John appealed almost immediately and has continued to fight the conviction through the courts.
During the COVID-19 pandemic, the various police actions against him, whose documents fill up a large filing cabinet, have been out of sight and out of mind. With the courts closed and most people staying indoors, John says he's felt nothing but relief.
"I get charged for basically anything I do, or say," he says. "Now, for four months, I've had nothing but to sit down and relax. I go out, I really don't even have to worry."
It's a rare feeling for John, and many Black people in Peel who have the evidence of being targeted unfairly by the Region's police force, which has been heavily criticized for its alarming rate of officer misconduct and its history of mistreating Black citizens. While the practice has been mostly curtailed, the use of carding or random street checks was disproportionately used against Black communities, particularly young men, for years.
In Brampton and Mississauga, where Black residents were just 9 percent of the population, data from a recent five-year period showed that almost 25 percent of those carded were African-Canadians. Between 2009 and 2014, Peel police conducted 159,303 carding checks, with Black people stopped at more than three times the rate compared to whites. When the data was made public by the media in 2015, former Peel chief Jennifer Evans could not explain why her officers were targeting Black residents, but promised to get the answers. She never did and aggressively defended the practice until she resigned last year. Following strong public backlash around the practice, the province put in place new rules that prevent police from unlawfully stopping people in random carding checks.
Following the death of George Floyd after a now former Minneapolis police officer cut off his breathing, similar calls for police reform have been loud, and have spread across the globe in demonstrations and protests.
The resurgence of the Black Lives Matter movement has given John some reassurance that fighting the system that has discriminated against him for decades on the basis of his race, is worth it.
"There's nothing worse than you saying something happened, and you're telling people and everyone is telling you no, you're crazy, you're the problem," he says.
For a Black man, fighting the injustices of the justice system is a monumental task. Who's going to believe that a police officer or a judge is discriminating against a rapper who uses openly violent lyrics?
In March of 2018, John was before Ontario Superior Court Justice Michael Quigley, asking to be granted legal assistance for his appeal on the conviction of uttering a threat, a trial in which John mostly represented himself.
Justice Quigley denied John's application for aid for a variety of reasons, saying that the appeal as a whole was without merit and that John was misrepresenting his financial situation.
"Not only is the appeal frivolous and utterly devoid of merit, but there is no public interest served in having this appeal proceed when the plain goal is largely to permit Mr. John to pursue a costly and time consuming game, and to then seek a Pyrrhic victory on questions that are inconsequential," Justice Quigley wrote in his decision, referring to the lack of any jail time associated with the original court ruling, other than two days of pre-trial custody.
He seemed to dismiss John's desire to keep his record clean and the motive most would have to fight against an allegation believed to be unfair and permanently damaging. John has no criminal record other than the threat in his lyric which is under appeal.
The judge's bias against the rapper seemed evident in the unnecessary language he chose to use when addressing matters that were irrelevant to the evidence he was supposed to be considering to decide if John deserved financial assistance for his appeal. It didn't go unnoticed.
Quigley wrote that he wasn't surprised by John's initial conviction. "The threatening language of some of his songs is littered with strong and overtly violent references to guns and killing people, with a 'black macho' kind of flavour," his ruling stated.
Following a complaint by John to the Canadian Judicial Council (CJC), Quigley was forced to apologize for his language in the ruling, which revealed obvious bias.
"Justice Quigley reviewed your complaint and advised he did not intend to make any comment that could be perceived as racist. The phrase ("black macho kind of flavour") he used was intended to describe the tone and tenor of the lyrics of your songs as a factual matter. Justice Quigley regrets using the phrase he did and, in retrospect, acknowledges he could have chosen his words more carefully and with a higher degree of sensitivity," wrote Norman Sabourin, executive director and senior general counsel for the CJC. He said judges are expected to avoid using expressions that can be seen as discriminatory, which Quigley failed to do.
Of course, his use of the expression raises the very likely possibility that the judge did discriminate against John.
In his appeal of Quigley's decision on the matter of financial assistance, Justice Anne Molloy sided with John and admitted to being "deeply troubled" by the words of her colleague.
"Negative findings about Mr. John's character and misrepresentations to the court may have affected the assessment of whether there's any merit to the appeal," Molloy wrote. She turned Quigley's decision around, finding he used incorrect financial information on John and granted him monetary assistance to help with his appeal.
In another case, involving one of the many driving-related charges John has been forced to fight, he was removed from the courtroom for challenging a Justice of the Peace's assertion that he was being rude to the Crown Attorney. After he left, a trial date was set, but because he was sent out of the courtroom, he didn't hear the date and was not notified.
When he learned that the minor charge had been moved forward in his absence, he again appealed, and the case landed before Ontario Court of Justice Mara Greene last year. She had strong words for how John was treated by the last judge.
"(It) makes me very nervous when a case starts like this," she said in February of 2019, reading over the case documents, including the transcripts of John's interaction with Justice of the Peace Sylvia Hudson. "I'm just concerned that we, as a system, look so biased against this gentleman."
She described John's treatment in the case as "really troubling" while reading out the transcripts in court, the concern and disdain evident in her words.
Hudson had admonished John for the legal language he used in court: "Don't use those big words on me." She threatened to have him arrested because he pointed at the Crown Attorney instead of using his name, and she mocked him after he corrected the timing for when he picked up court documents that had been sent: "I want to know which post office, I can connect with that one so I can get mail at night."
Before he left the court, on her orders, John suggested his race was the reason for Hudson's harsh treatment. She responded, remarkably, saying "you are the ones" that cause Black people to be treated the way they are.
"Oh my goodness," Justice Greene said in court, when she read the transcript of Hudson's statements.
After reading more of Hudson's appalling behaviour from the bench toward John, eventually Justice Greene threw the whole case out.
John, who is in his early 40s, made a living for a decade teaching martial arts, and still works out on a daily basis – his routine slightly hampered by the COVID-19 pandemic which closed the local gym. He still cuts an impressive figure, and believes the treatment he receives at the hands of police and the courts is based mostly on his skin colour, but partly on his stature.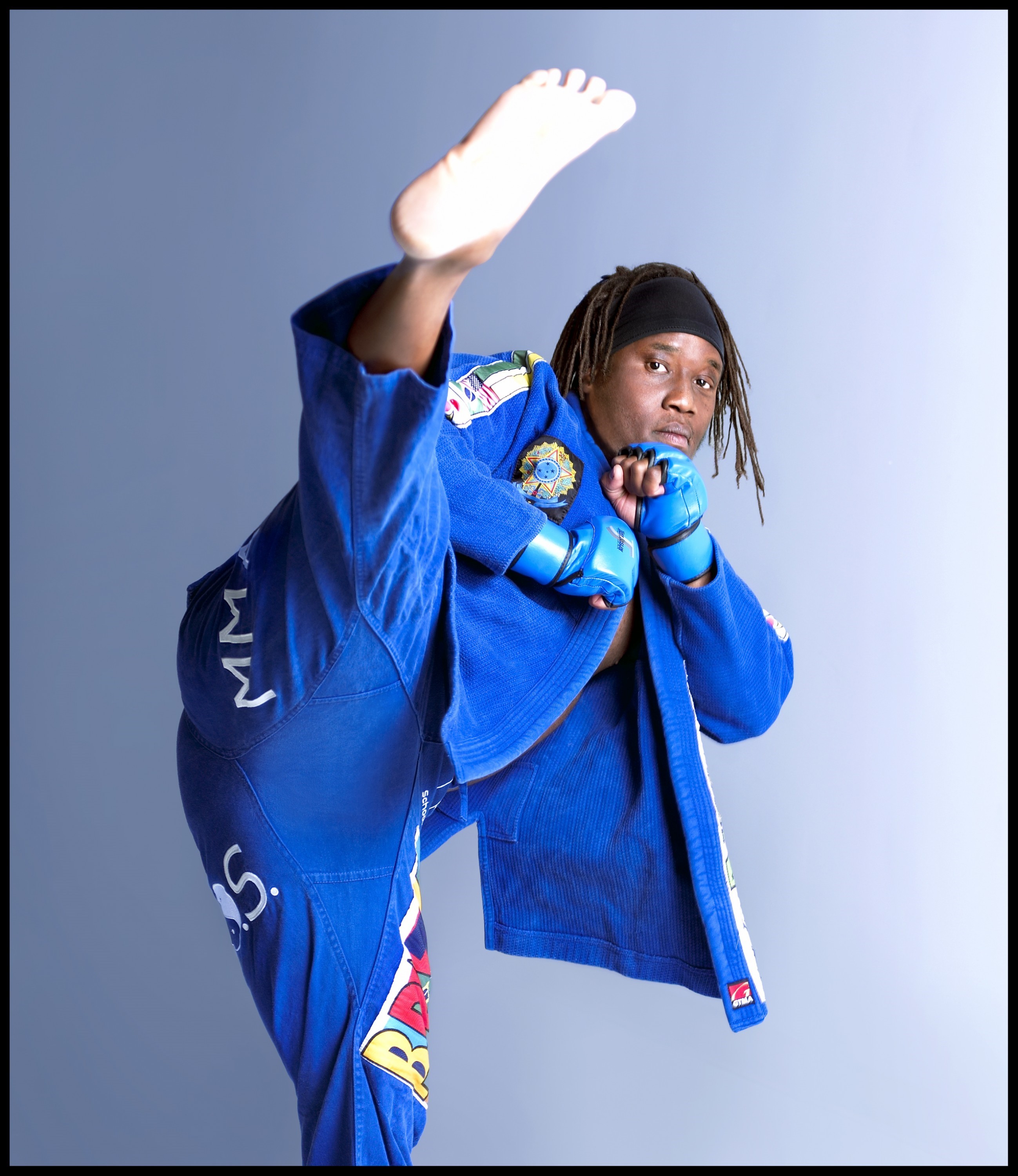 Despite his success in getting some in the justice system to recognize the potential bias against him, it did not stop the Ontario Superior Court from labelling him a vexatious litigant earlier this year, a title that comes with serious restrictions on the ability of a person to file lawsuits. It's an approach he has commonly taken to fight back against the institutions that have constantly come after him.
The same label was placed on him by the Human Rights Tribunal of Ontario. Since 2015, John had filed 37 applications to the HRTO, the majority of the complaints dealing with racial profiling.
In his decision from the Superior Court, Justice Peter Daley cites 10 cases John has filed against the Peel Police Services Board and Peel police officers over the last 10 years, all of which were either dismissed or found to be frivolous and vexatious.
The ruling paints John as an angry, anti-police, serial litigator with an agenda to attack the criminal justice system, and claims none of his allegations have any merit.
In fact, one of the 10 cases cited by Justice Daley, the only complaint of John's to go to trial, was initially won by the Mississauga resident, with a judge agreeing that he was racially profiled and his Charter rights were breached. However, that ruling was eventually overturned on appeal. Later, the same Ontario Superior Court judge, Justice Michael Emery, was forced to recuse himself from a case involving John due to potential bias against him.
In 2011, John settled a case with the Halton Regional Police after catching an officer lying about viewing a driver's license photo, which was the grounds the officer used to arrest him on a fraud charge. The charge was thrown out.
In 2013, John filed a statement of claim for discrimination, this time on the basis of religion, when he attended the office of his case worker (while under probation for another fraud charge that was eventually thrown out) and was not allowed inside because he was wearing a Kufi, or prayer cap, and was told hats weren't allowed in the office. His complaint was eventually substantiated, and the probation officer was forced to take anti-bias training.
In 2017, John was stopped while riding his bike, when officers said he was breaching his bail. However, he had been acquitted on the charge in question months earlier.
"That's when I said I was being profiled, and the officer said, 'Okay, if you want to act like a n****r I will treat you like a n****r,' and arrested me, but not before calling for back-up and 5 officers came and one officer pulled out his gun and the sergeant pulled out his Taser," John wrote in his statement of claim in the case. No charges were ever laid against John in relation to the stop.
He avoids driving because he was being stopped so often for no apparent reason, but even while walking or riding his bike, police routinely approach him without cause. John realizes he is well known to them, and believes police long ago started making a game out of harassing him.
Many of his records, the withdrawn charges against him, court documents and stacks of pages in his police files that he obtained through freedom of information requests, have been reviewed by The Pointer. There are thousands of pages in total, including a list of the dozens and dozens of times he has been stopped by Peel police for no apparent reason, with unusual monitoring of his file by officers indicated in the FOI documents.
John says that since he began to use violent lyrics against police in his music, following more than a decade of chronic harassment, officers stepped up their targeting of him in and around his community.
He says Peel police have destroyed evidence after cases were launched against him and in cases he initiated (he provided documentation that supports his claim), called him derogatory names when he attempted to communicate over the phone before they hung up and John alleges police have not taken his own criminal complaints seriously, failing to adequately investigate them.
While he has become hopeful that the current attention being paid to the mistreatment of Black citizens by police will result in some change, he's worried that there's a "huge disconnect" between the movement and what's really needed.
"This is asking for generalizations, things that are not actually targeting actual issues that affect Black people," he says. John says demonstrators should not be calling for general criminal justice system reform, which gets drowned out in a fog of vague demands, but changes to specific elements of the system that disproportionately hurt visible minority communities, like the way bail is handled.
"That is the biggest hindrance to every visible minority," he says. "If I didn't get bail, I would have spent years in jail for crimes I didn't commit."
A study completed by Justice Canada found that several aspects of the bail system can harm vulnerable populations. The reverse onus provisions, which place the responsibility on the accused to prove why they should be released, disproportionately impacts those with mental health conditions, and the requirements for sureties and other monetary assurances can be impediments to the release of those with low income.
The system advantages those who can afford it, says John, who points out other access to justice issues, for example, the length of time it takes to get to trial in a place like Peel, where more and more cases are being thrown out because of excessive delays.
He points to many corners of society that lack the ability to see outside of "conventions, the only way that so many people have ever known."
He mentions that when his trial and conviction on the charge of uttering a threat in one of his songs received national media attention a few years ago, the mainstream media outlets, acted just like many of the judges who are guided by all their biases.
"It's not people who look like me sitting on those judge's benches, they look just like most of the reporters and the editors in the media, and most of the others in positions of influence who carry on the traditions. Thank God for the couple of judges I had who somehow saw the obvious discrimination that is built into the system."
He wasn't surprised that the media painted him as the enemy during his high-profile case. "They don't look like me, they look like them. How could a judge be wrong? How could the Crown or the Attorney General be wrong? Especially against a Black rapper like me, who has lyrics that are actually just my way of expressing the honest emotions after decades of constant harassment by the police. How could a white reporter who covers the case understand that?"
But he sees things getting better, and he says it's not just the overwhelming response to tragic events over the past weeks that have given him hope.
"The pandemic will make things get better. It has, it literally has," John says, explaining that more attention is now being paid to specific issues that impact the lives of everyday people, while the pause button has been pressed and the "system" can't flood us with its usual messaging.
Over a year ago, John released a song entitled Black Lives Matter, in which he describes his treatment, and the experiences of other Black people, at the hands of the police. He raps that it's, "time for a revolution."
He believes that revolution has finally arrived.
"Every time a Black person is wrongfully killed by law enforcement there should be a protest and it should hit the government in the pocket so that they realize Black life is not cheap and it will cost billions for every life taken and civil unrest, only then when they are made to feel uncomfortable and have a real life consequence, will they get the message that enough is enough," John says. "Bullies never pick on people that fight back."
---
Email: [email protected]
Twitter: @JoeljWittnebel
Submit a correction about this story