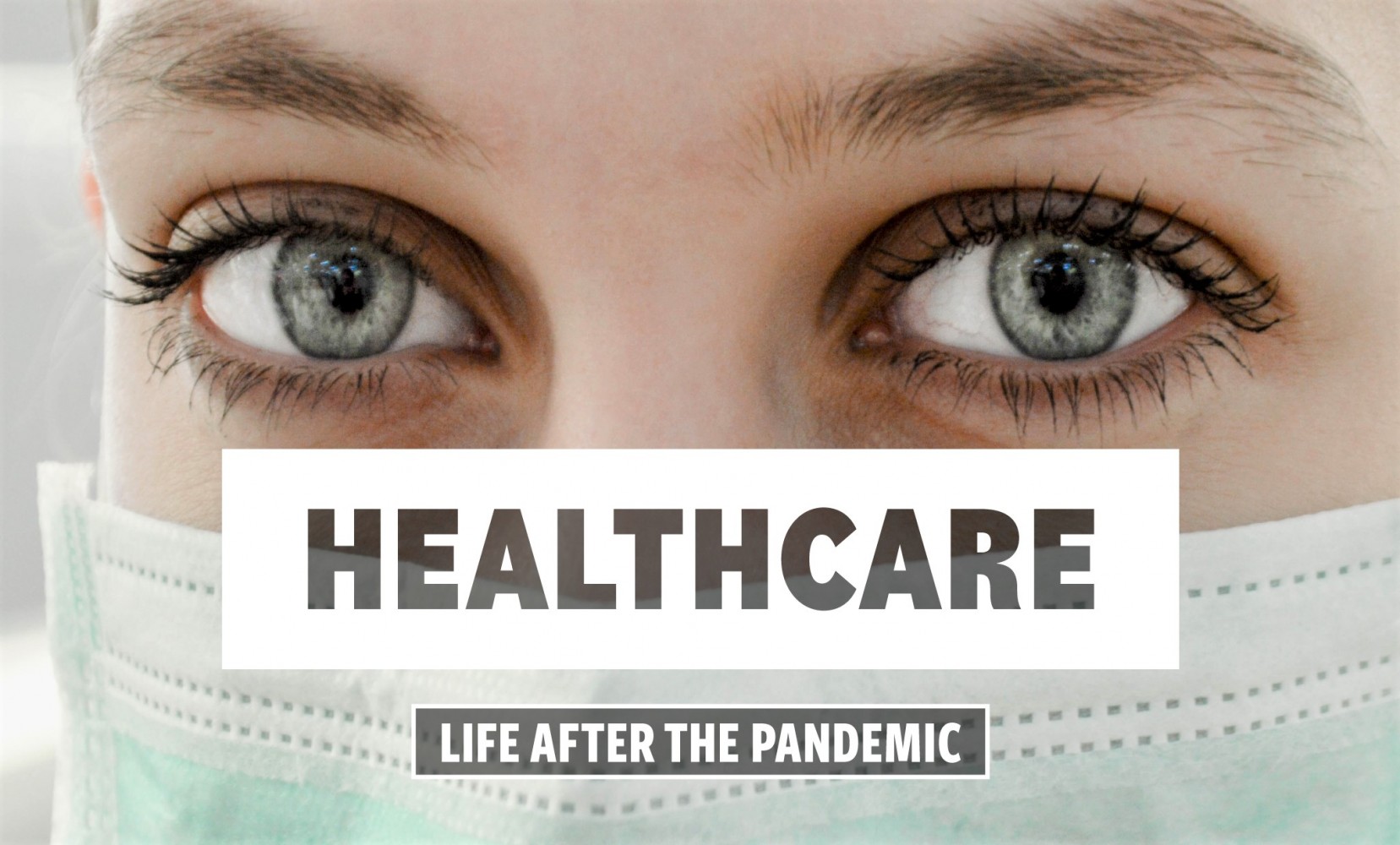 Photo illustrations Backpack Studios/Courtesy LHEARN Centre/Flickr/Wordpress
COVID-19 is helping push our healthcare system into the future
In the year 2020 Marty McFly hops into his modified DeLorean and sets off for the future. He discovers a world without medical offices or long waits in the emergency department to get treatment.
Most needs are handled virtually, over a range of digital platforms. And there is a new internet, just for healthcare.
McFly needed to get two things from a doctor: a referral to get some blood work done and a new prescription for an existing condition. He went online to Tia Health and was able to book a video call with the doctor of his choice at a time that was convenient.
The whole appointment took 20 minutes and McFly was quite pleased to divine how bright the future of Canada's healthcare is (after all, he's actually a Canuck).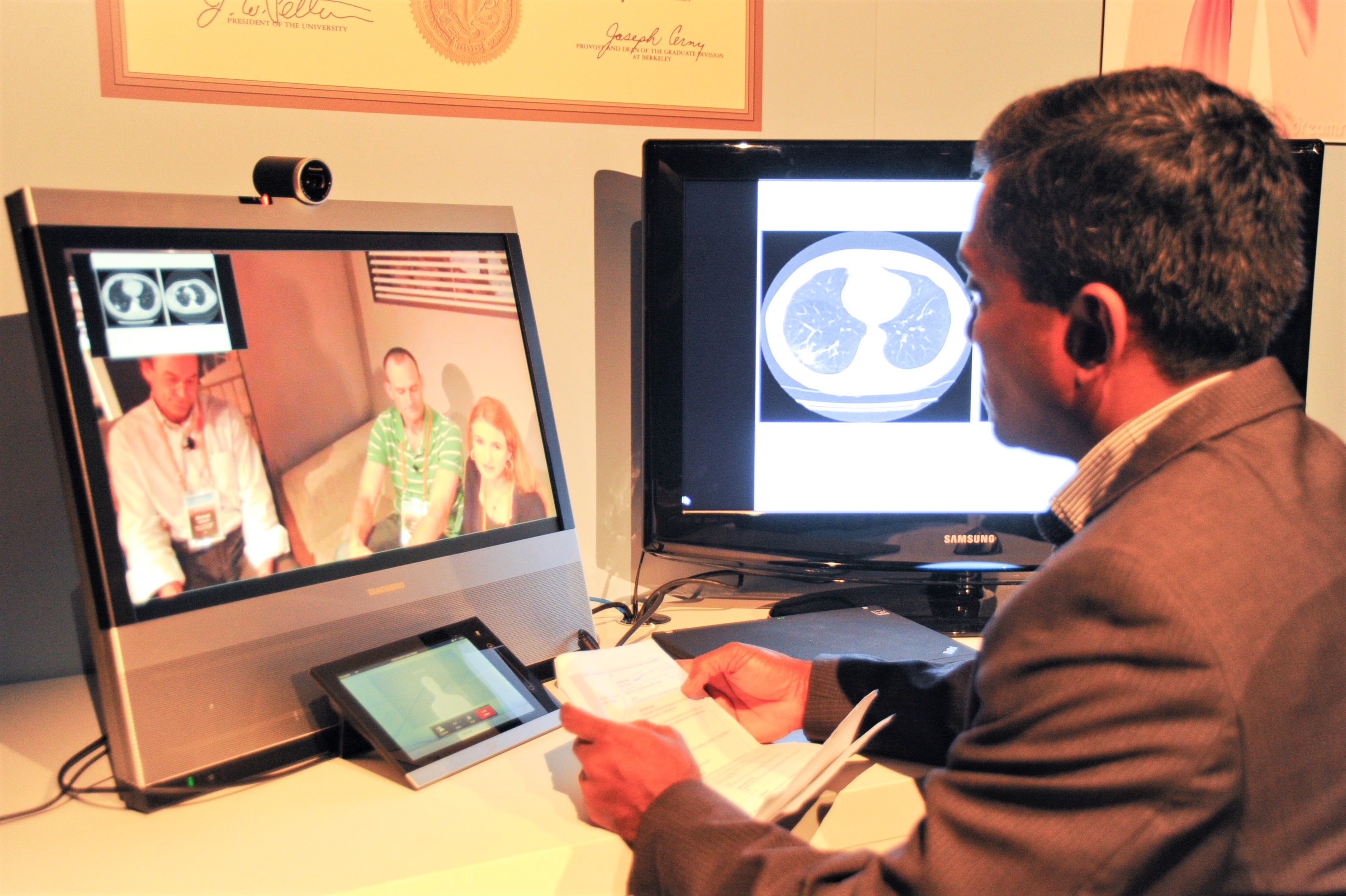 Scenes like this, even with specialists, will continue to become more common
The practice of virtual appointments recently got a big boost because of the COVID-19 pandemic. Doctors had to shut down their offices and it made people question, "should I go to the hospital" just for basic healthcare needs.
"Telemedicine is not new at all in global healthcare, but extremely new for Canadians," says co-founder of Tia Health, David Del Baso.
Before the pandemic most provinces didn't allow telemedicine to be covered by a Canadian health card, except for British Columbia. Because of the situation COVID put the provinces in, both Ontario and Alberta announced full coverage for online appointments with doctors.
Ontario's telehealth system was overwhelmed early in the pandemic despite an extra 1,300 lines and 130 healthcare practitioners, but almost all the demand was COVID-related. The question is: will the system adapt and expand for non-COVID use?
The idea behind telemedicine is to create a more efficient system for patients to see doctors and to get help. Wait times are continuing to rise in hospitals and clinics in Ontario; on average a low-urgency patient will wait two hours before seeing a doctor.
According to the government's Health Quality Ontario website, data from 2019, before the pandemic dramatically altered hospital dynamics, showed patients at Mississauga's two hospitals and Brampton Civic, the city's sole full-service hospital, waited between 20 and almost 24 hours, on average, to get admitted from the emergency department.
This could be drastically reduced if more routine visits for less urgent issues, could be dealt with outside a typical clinical setting. One of the pitfalls of a universal system of healthcare, with public funding covering costs so users don't pay out of pocket, is the psychology that drives people to clinics, even when it's not necessary or if there are other options.
For some, they don't even bother.
"Patients who can't stomach the two hour wait in a clinic (even if it's free) will just suffer in silence," said Del Baso.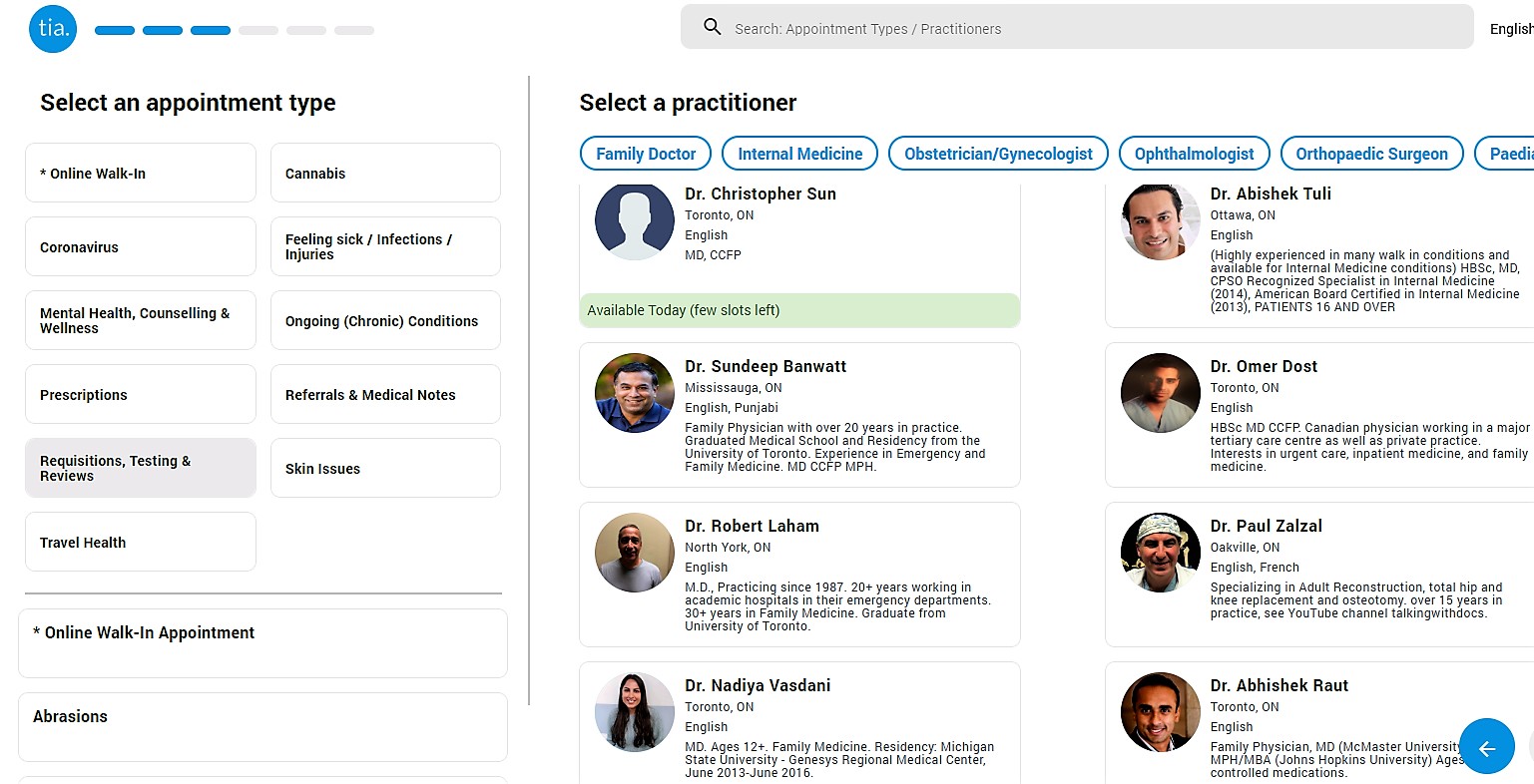 Tia Health's online platform for selecting a video appointment with a local doctor allows patients to find a practitioner who meets their needs
South of the border telehealth (what Americans call telemedicine) has exploded in popularity with many Americans choosing the option before going to a hospital or walk-in clinic. Cost is often the draw.
Since the government in Ontario has made telehealth free, after the onset of the pandemic, it's quickly become the option of choice for more Canadians. But will the trend continue post-pandemic?
One huge benefit in a region such as Peel is the ability to choose a doctor or nurse practitioner who speaks the same language, with a wide range of practitioners to choose from. Language barriers can be a significant problem in traditional clinical settings, with practitioners commonly unable to understand what a patient is trying to explain about the malady they need treatment for. This is a crucial advantage of telehealth or online sites such as Tia Health, which features healthcare professionals who speak a wide range of languages.
In such a vast country there are many rural areas and pockets of smaller towns without access to walk-in clinics, which makes getting something as simple as birth control a huge hassle.
With the normalization of telemedicine, those people living in rural communities can have the same level of health care but much better accessibility. A simple online or tele-appointment and subsequent prescription could see a package arrive at the doorstep in a matter of days.
Another benefit of online healthcare is being able to book an appointment for an older relative that may live far away and can't get around by themselves. Instead of risking a hoverboard accident on the way to the doctor, a family member can receive a phone call from a doctor from the comfort of their home.
Telemedicine does have its limitations. There will always be some things you can't diagnose over the phone or online, even a simple test for strep throat might still require a clinical visit. But they can assist in a range of mental health issues, a number of different acute skin conditions such as rashes, some viral issues and a growing list of other maladies that healthcare practitioners can now diagnose over the phone or online, with treatment options that avoid clinical visits.
"We see so many visits for mental health," said Del Baso.
Rapid advancement in screen-based imaging and interfacing to help do tests and diagnose remotely online, are rendering traditional labs and clinics to the quickly growing pile of yesterday's practices.
On the other side of the healthcare equation, education for practitioners is also rapidly modernizing.
The Lakeridge Health Education and Research Network (LHEARN) Centre has taught more than 1,600 students and professionals this past year alone through its high tech labs.
"They're all across a broad range of health disciplines because we do offer a wide variety of courses and education," said Kaitlyn Da Silva, supervisor at the LHEARN Centre.
Located in the middle of Oshawa, the centre provides an area within a community hospital to teach nurses and physicians how to work in a fast paced environment with the latest technology. Using incredibly life-like simulated-humans, students can learn and practice medical skills in a safer environment.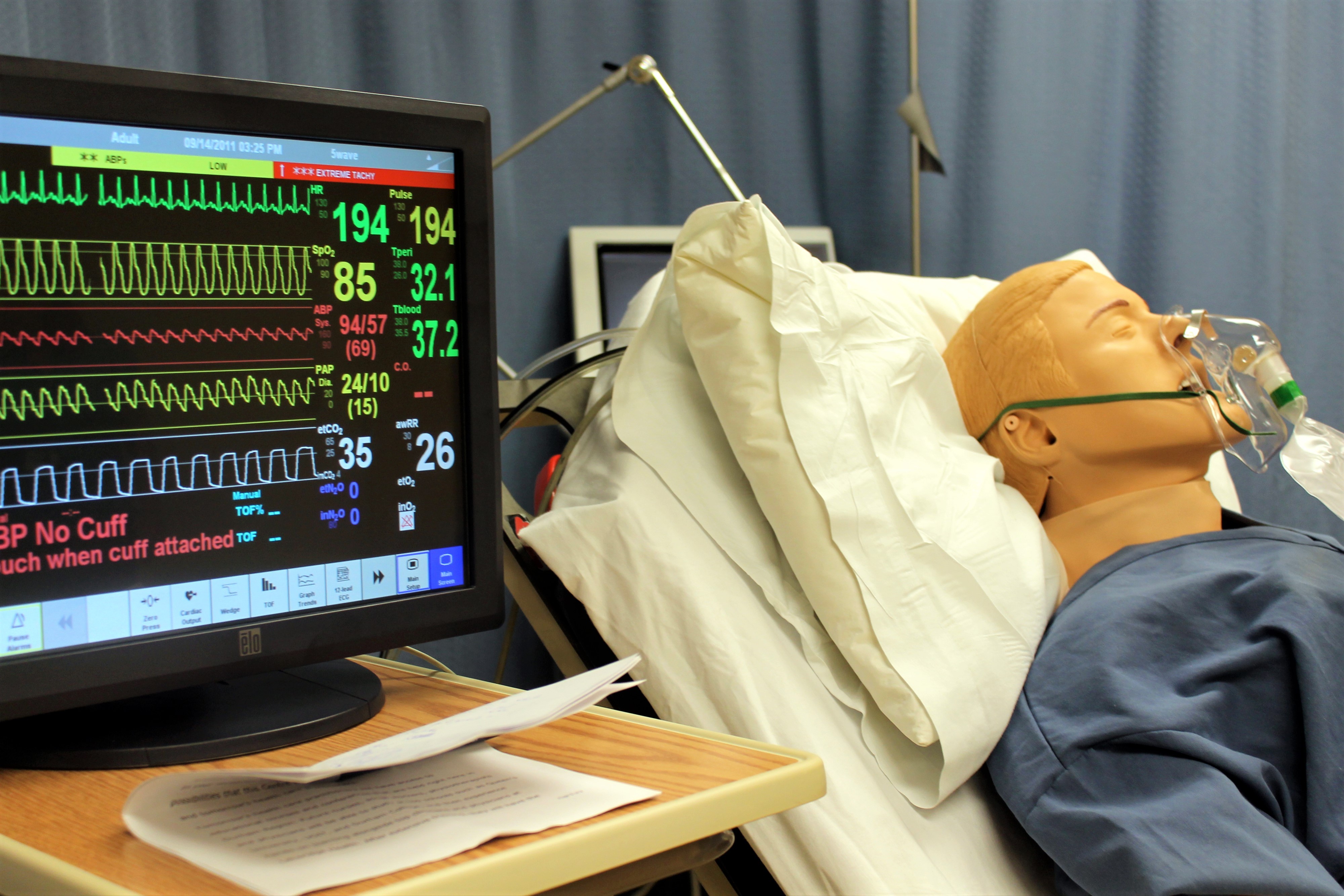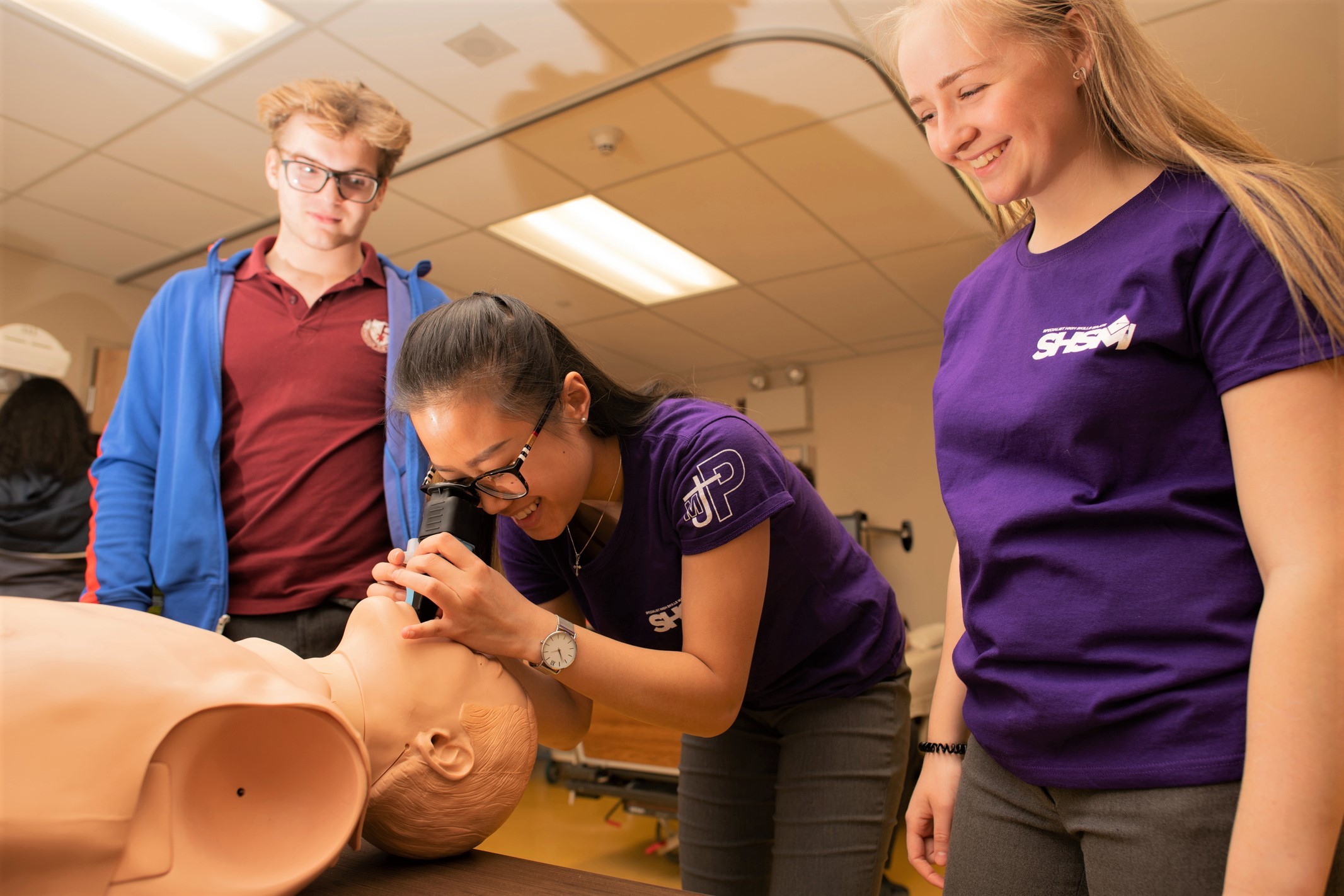 Medical education, such as LHEARN's, is rapidly advancing to incorporate more efficient technologies and platforms
The simulators come in different ages (child and adult) both sexes and even one that is pregnant with twins.
"The extent of the LEARN Centre's capabilities to be located within a community hospital, is not only ahead of its time, but still seems relatively unique compared to most places throughout Canada," said Dr. Randy Wax, medical director of academic affairs at Lakeridge.
When the pandemic arrived, the simulators allowed current nurses and physicians to make protocols on how to properly care for those who had COVID-19. This made the actual practice much safer in all Durham Region hospitals.
LHEARN is now looking at a more blended approach to traditional clinical education, which includes online learning and practical work with patients.
"We may find that many of the things we're doing during COVID, we're going to continue to do even when COVID is gone, because in some ways it's a better and more efficient way of teaching," said Dr. Wax.
By working with hospitals and clinics in the area, Lakeridge can provide more care to patients within their hometown, instead of them needing to travel to bigger facilities, with more specialized practitioners in Toronto.
Because of the pandemic the health network has shifted its focus to what telemedicine and online care will look like in Canada. Dr. Wax believes there will be considerable benefits to the community and all taxpayers as significant resources in hospitals can be more efficiently utilized while lower-cost alternative forms of telehealth and online medicine will inevitably be developed.
"I think it's going to be important for future generations of health care providers to develop a curriculum through their own teaching," he said.
He also touched on the reality that the pandemic has "unmasked" the resources in the healthcare system that have always been "very stretched." ICU capacity, especially in anticipation of a second wave of COVID or another viral outbreak altogether, is an area that probably needs more investment, especially with the large number of seniors in Ontario, part of the demographic boomer bulge.
Telemedicine and online platforms could free up considerable resources by reducing wait times in hospitals and staffing needs that could be redeployed to more urgent care.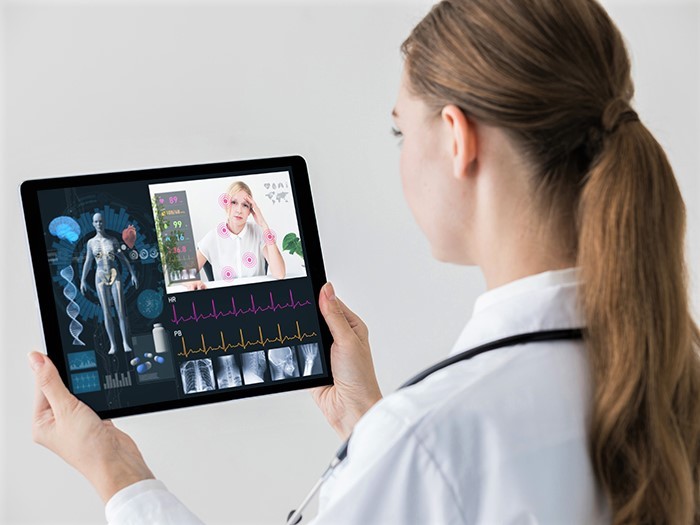 More visits will be over a tablet not in a clinic or hospital
In 2017, 3,990 patients were cared for in non-treatment spaces at Brampton Civic. The hallway healthcare crunch is largely due to an exploding population, with less than one bed per 1,000 residents, half the Ontario average, and chronic underfunding of healthcare in the city.
The William Osler Health System, which runs Civic, admitted its problems in a plan for the future. Its 2019-2024 roadmap describes an "unrelenting pressure" on the hospital network which led to more than 150 days of "code gridlock" in 2018, when there were not enough available beds to meet immediate demand.
Two years ago, the numbers of patients needing treatment far outweighed the number of beds available for more than 40 percent of the year. Since then, this pressure has only increased as Brampton's population has continued to grow.
Mississauga's Trillium Health Partners, which runs both of the city's hospitals, has highlighted similar pressures as a result of hyper growth.
This sped-up population growth is compounded by higher than average rates of diabetes and heart disease and low walkability across Peel.
The situation is particularly concerning in the region, but for decades Ontario as a whole has struggled with hospital beds, emergency wait times and increased pressure on other clinics.
Telemedicine and online care can't help with those who need hospital admission, but they could provide badly needed relief for many hospitals and clinics, while all taxpayers would benefit from efficient technologies tailored to the needs of Ontarians.
Maybe Marty McFly will come back from the future and convince everyone to buy in.
---
Email: [email protected]
Twitter: taasha__15
---
COVID-19 is impacting all Canadians. At a time when vital public information is needed by everyone, The Pointer has taken down our paywall on all stories relating to the pandemic to ensure every resident of Brampton and Mississauga has access to the facts. For those who are able, we encourage you to consider a subscription. This will help us report on important public interest issues the community needs to know about now more than ever. You can register for a 30-day free trial HERE. Thereafter, The Pointer will charge $10 a month and you can cancel any time right on the website. Thank you.
Submit a correction about this story