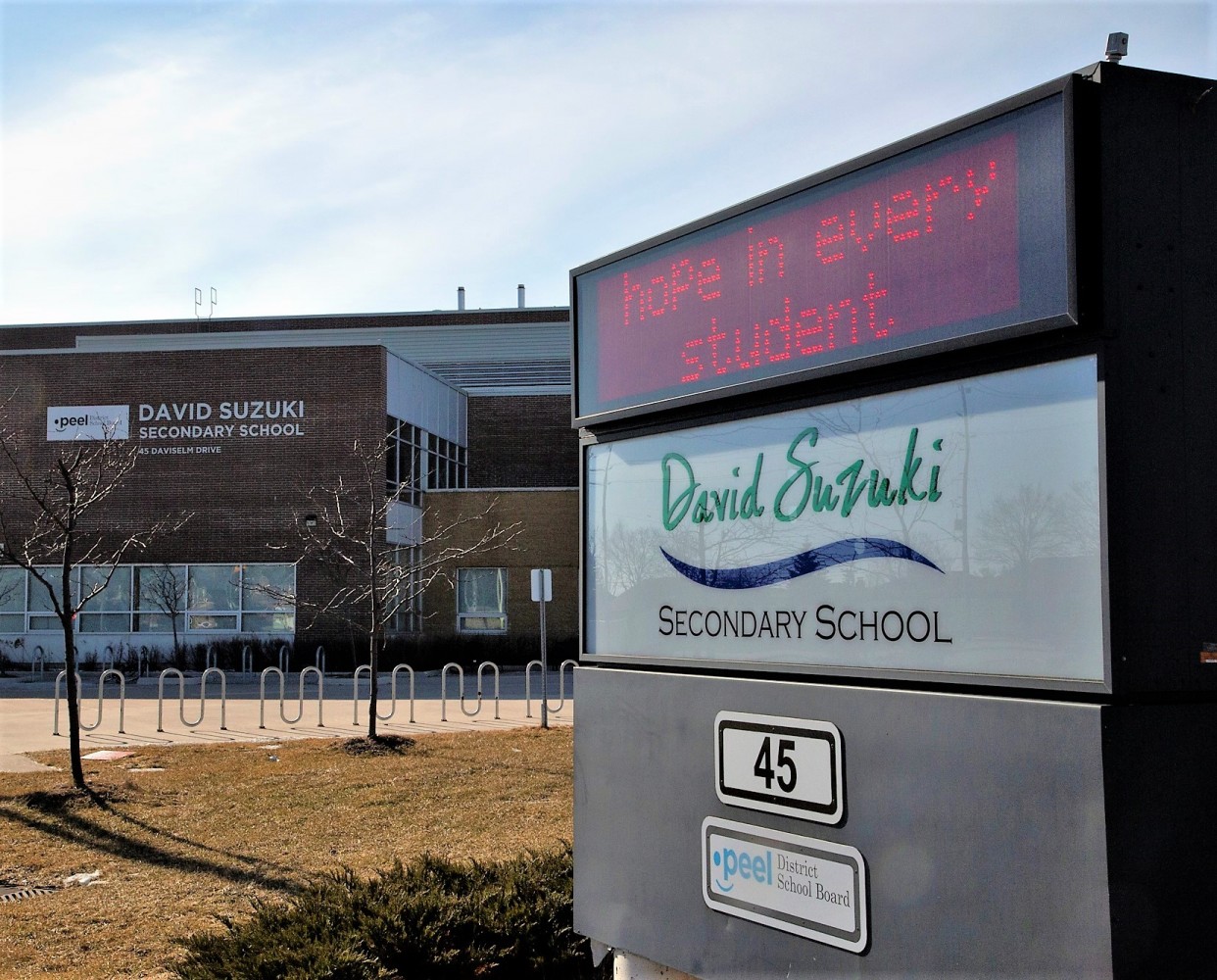 The Pointer file photos
Peel taxpayers continue to subsidize public education elsewhere while Queen's Park shortchanges the booming region
Perhaps to its own detriment, Peel continues to provide public education to the children of its taxpayers who are effectively subsidizing other school boards across the province.
The region's two publicly funded boards make the best of the inadequate funding from the provincial government, but the trend is not sustainable in one of the fastest growing parts of the country. The pattern of underfunding education in Peel continues with both boards again getting less than the provincial average for the coming school year.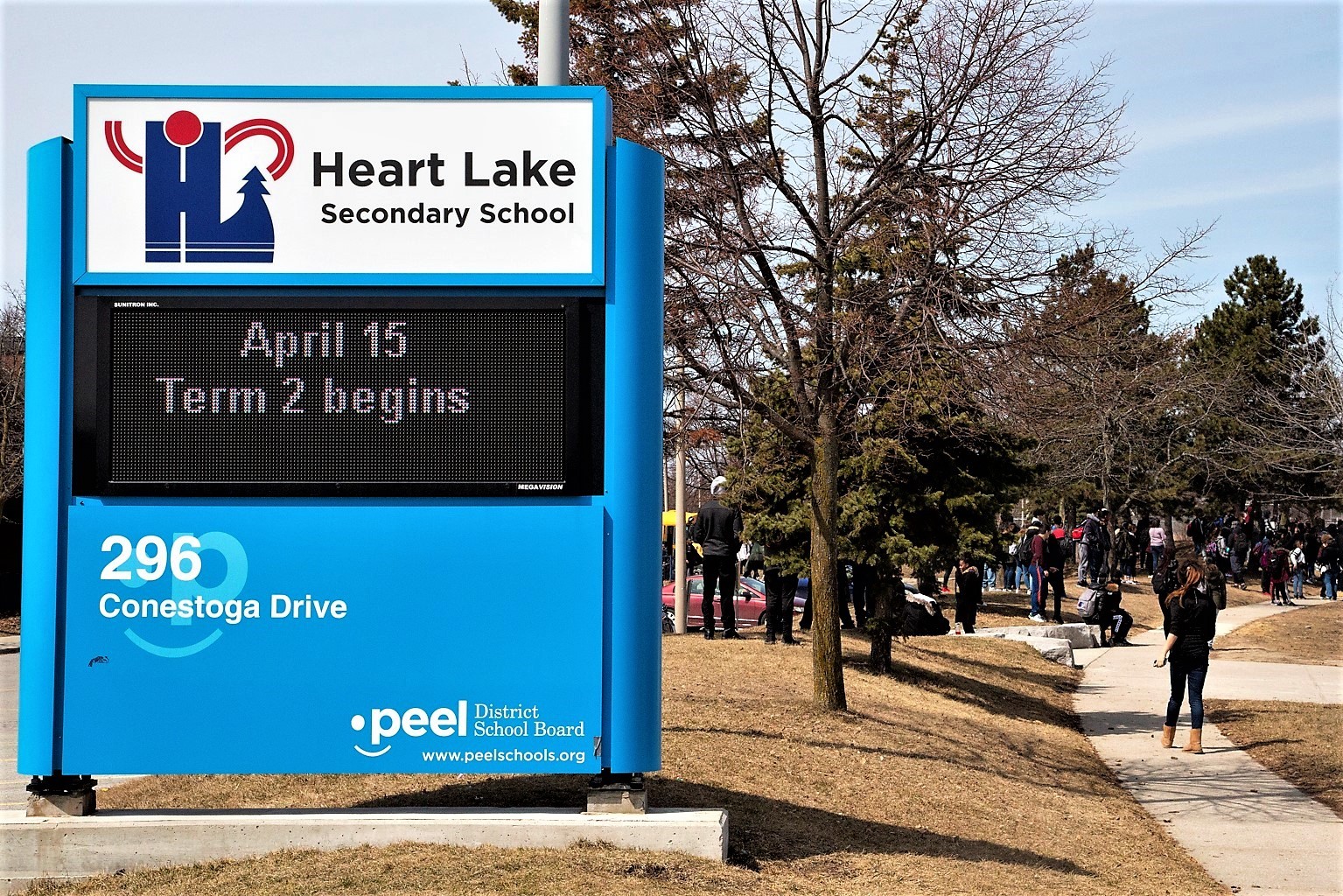 This month the government announced it plans to spend $25.52 billion on education for the 2020-2021 school year for publicly funded boards. This will increase the average per student funding from last year's $12,246 to $12,525. However, if the province has underestimated the number of students for the coming year, as it did for this year by about 7,400, the per capita increase could be much less.
Some of the additional funding is for costs associated with the COVID-19 pandemic; $10 million will go toward increased mental health supports for students; and $15 million in increased funding is for technology-related costs.
Peel's two publicly funded school boards, the Peel District School Board (PDSB) and the Dufferin-Peel Catholic District School Board (DPCDSB) are both slated to get less than the provincial average for per student funding.
PDSB will be receiving an estimated $1.831 billion in funding for its 156,757 students, or $11,683 per pupil, which is $842 lower than the provincial average.
DPCDSB will be getting a little more than PDSB, with an estimate of $924.5 million for its 78,032 students. The average per capita funding is $11,848, $677 lower than the provincial average.
The Toronto Catholic District School Board will get $12,353 per student and the Toronto District School Board will receive $12,467 per student.
The PDSB told The Pointer that its per-student funding will not go down compared to last year. But issues such as the need for more technology highlight the impact of the province's unfair funding for Peel, where higher rates of poverty and under-emploment place many families at a disadvantage exacerbated by the low per-student funding level.
Technology education teacher Mark Snyder at Castlebrooke Secondary School in Brampton thinks the delivery of online classes will continue to pose challenges.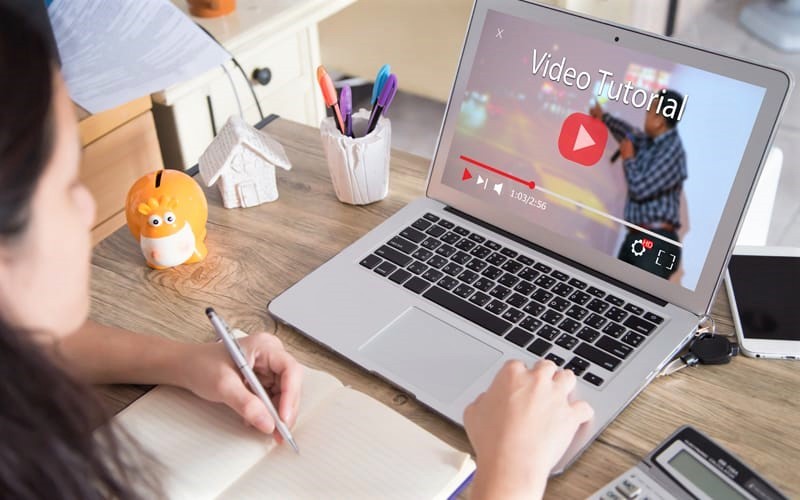 Online learning is likely going to become more common
"Education needs to be equitable for all… teachers can't teach to 'most' of the class – they need to provide opportunity for all of the students," Snyder wrote in an email to The Pointer.
DPCDSB is happy to see the increased investments toward mental health and technology. In an email to The Pointer it said, "As plans are made for the 2020-2021 school year, a cautious approach will be taken to ensure any developments as it relates to COVID-19 and continuity of Catholic learning can be managed."
When the funding arrives some school boards will use the money for more technology in classes, including new computers or software, tablets or faster internet access. When classes went online in March many of the new resources were locked inside schools.
Snyder said that currently his school has well-funded courses because it is relatively new. The challenge will be funding the latest education delivery model, as boards shift to virtual platforms.
"Those of us who have been fortunate to have well-funded courses are trying to catch up a bit as to how to reinvent courses to meet the challenge of online learning and limited student resources at home."
He credits those teachers who have always had to do more with less in an underfunded classroom environment.
It's no secret that Peel is an incredibly fast growing area, and with a rapidly increasing population it means more resources are needed in schools. The lack of fair-share funding for Peel has become a commonly heard refrain at Queen's Park, which has failed to get its funding formula in line with the hyper growth that the region has experienced. The apathy and failed leadership is particularly frustrating for two reasons: It is the province that mandates much of the growth in Peel under its legislation, but then fails to pay for the costs of this growth; meanwhile Peel residents pay the same provincial tax rates but don't get as much back for public education, effectively subsidizing other parts of the province, even Toronto, where per student funding is considerably higher.
Last year, DPCDSB lost $12 million in funding from the provincial government after receiving increases the previous three years. This year it is projected to get an increase of $11 million.
On Tuesday the provincial supervisor appointed to take over PDSB, Bruce Rodrigues, terminated the contract of former director of education Peter Joshua. The move came after Joshua failed to take action on systemic anti-Black racism within the board. Budgeting for the school year will now be handled by Rodrigues.
Former PDSB trustee and current Brampton City Councillor Harkirat Singh said that the areas within education that need more money in Peel include special needs and English as a second language programs.
"There are already not enough resources and these are students that need more support and it can be a challenge," he said.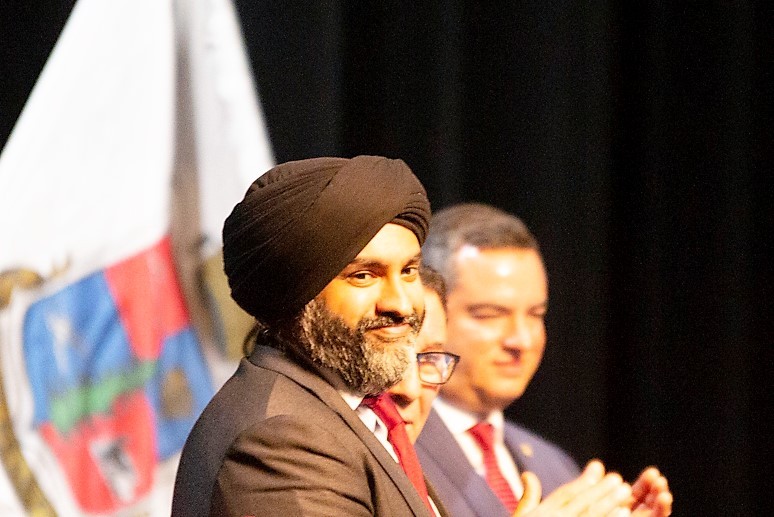 Brampton Councillor and former PDSB trustee Harkirat Singh says the province needs to do a better job of funding school boards based on needs
Comparing Peel Region's schools with others in the province is tricky. When looking at all 76 of the province's school boards, they vary greatly in size and need. For example, the more northern school boards, while having much smaller student enrolment, require much higher transportation grants, as more students need to be bused to school than in urban centres like Toronto or Mississauga, and the distances are often vast.
The different economies of scale often result in smaller boards having substantially higher per-pupil funding averages – sometimes nearly three times more than their urban counterparts.
One such example is the Conseil Scolaire de District Catholique des Aurores Boreales in Thunder Bay. With $26.4 million in grant funding and projected enrolment of only 893 students, the board's per-pupil funding average is approximately $29,610.
The Northwest Catholic District School Board in Kenora, with 1,214 students, has a $24.3 million budget, equating to $20,037 per student. The Superior North Catholic District School Board in Terrace Bay, with 588 students and a $18.2 million budget, will receive $31,075 per student.
Meanwhile the Toronto Catholic board and the Toronto District School Board will have a per-student average above their Peel counterparts even though there are less transportation needs in most parts of Toronto compared to more spread out areas of Brampton and Mississauga, and especially Caledon, which is geographically larger than Toronto but has just 3 percent of its population.
There are longstanding concerns that the province's funding formula has serious problems.
Since the province took over full responsibility for education funding in 1997 with the Education Quality Improvement Act, stakeholders have been pointing out flaws in the way funding is distributed to Ontario school boards. This has led to major reductions in education spending.
According to a 2017 report from the Elementary Teachers Federation of Ontario (ETFO), the formula was designed to reduce operating spending previously tied to enrolment and adjusted for inflation. In 1997, the new funding model resulted in spending being reduced by $833 million. By 2002-03, that reduction amounted to $1.7 billion below the amount prior to the new formula.
The former PC government under Mike Harris created a panel to review the formula in 2001-02. The independent report recommended a $1.7-billion infusion of cash into the education system and pointed out that the formula had led to a $5.6-billion maintenance backlog; schools were deteriorating because boards chose to divert the reduced funding to classroom needs.
That report, completed by Mordechai Rozanski, former president of the University of Guelph, also pointed out that the formula was leading to poor investment in other priority areas.
"Rozanski went beyond his mandate to highlight the negative consequences of the formula's fixation with uniformity and its inadequate funding for special education, programming for students at risk and support for students whose first language is neither English nor French," the ETFO report said.
When the Liberals were elected in 2003, they set about fixing some of these front-of-mind issues, reducing class sizes and addressing poor funding for special-ed. However, according to the ETFO, Liberal governments also ignored many of the foundational problems with the funding formula, so the issues persist to this day.
For hyper-growth regions like Peel, the lack of funding to build an adequate number of new schools to support all the new residents has resulted in a common sight: the proliferation of portable classrooms in schoolyards across the region.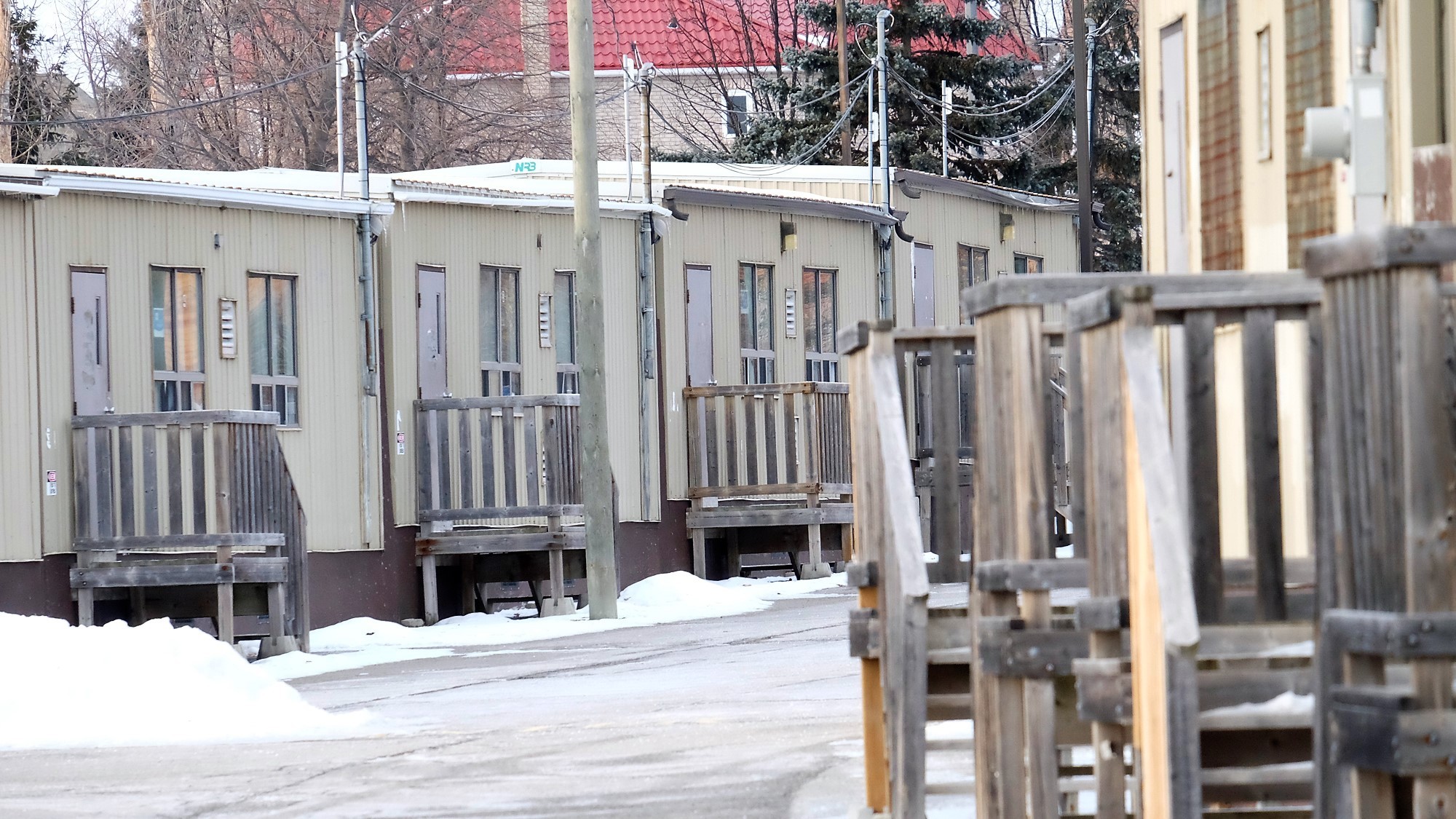 Even in the winter, thousands of students across Peel have to learn in portable classrooms
"I think it's hard to have one formula and have it apply across the province because there's so much regional variation," Singh said.
Since PDSB has a larger special needs and immigrant population, Singh believes there should be more consideration so that all boards can get the money for resources specific to their area.
Changing the formula to better fit rural versus urban schools, and high-growth versus low-growth areas for Singh would be "a better and welcomed approach."
Last year Premier Doug Ford made a plan for sweeping changes to the education system. This included increasing class sizes, mandatory online education and cutting class choices for students.
Ford backtracked from most of his plans after a furious public backlash. Class sizes in elementary schools will remain with an increase of one student per class. High schools will feature a maximum of 23 students per class, one more than the previous year.
Parents or guardians will now be able to opt their children out of online learning requirements, if they choose.
But in Peel, one thing that will stay the same, is the lack of fair-share funding for students, whose parents will continue to pay the same tax rates as those in the rest of the province.
---
Email: [email protected]
Twitter: taasha__15
Submit a correction about this story