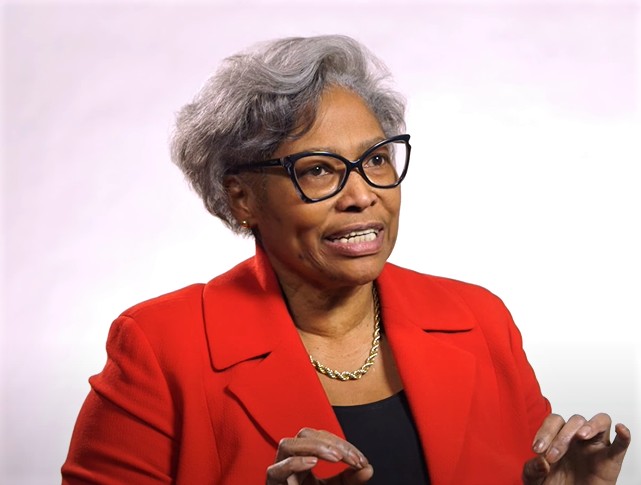 The Pointer file photos/Screen grab YouTube
After two damning provincial investigations and mounting calls for PDSB director to resign, he appoints anti-Black racism consultant
Peel District School Board has retained the services of an education consultant based in British Columbia to help it address systemic anti-Black racism within the board.
On Monday, it announced Dr. Avis Glaze had been recruited to serve as a special consultant to Director of Education Peter Joshua.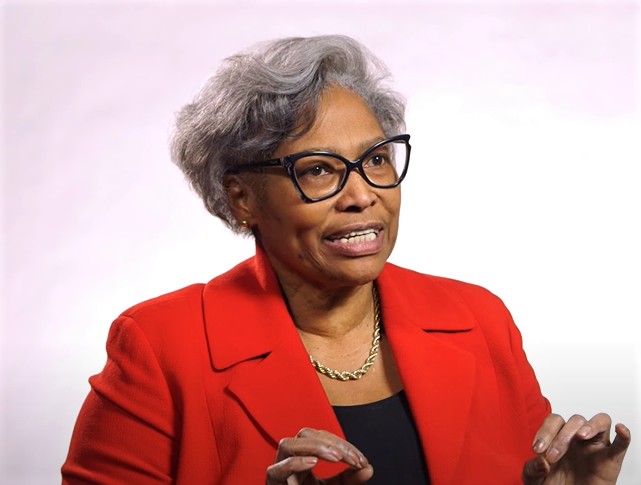 Dr. Avis Glaze
The new hire comes amid growing anger among Peel's racialized communities and a well-documented failure to address systemic anti-Black racism along with other forms of embedded discrimination within the board. The problem has been discussed for years and has recently become the subject of national news.
The publication of an investigation report into PDSB by the Ministry of Education in March confirmed evidence of widespread discrimination and hurtful conduct toward Black students in particular that has been woven into the very fabric of the board.
The release of the first review was followed by almost two months of dysfunction and deflection within the administration, prompting Education Minister Stephen Lecce to appoint an independent investigator, Arleen Huggins, to audit the board's work to implement 27 binding directives mandated by the ministry.
Huggins' report, published on June 8, revealed an organization paralyzed by infighting and a prevailing attitude held by Chair Brad MacDonald and other decision makers who won't even recognize the problems. It also found Joshua incapable of meeting the directives, some of which were handled with shocking indifference by the director.
Huggins found that PDSB's top brass do not understand what anti-Black racism is, and lack the will to effectively address it.
The release of the latest probe came with an ultimatum.
Lecce told PDSB they must "demonstrate to the Minister's satisfaction" that board members and senior management can "sustainably work together" to provide good governance. The board has been given until June 22 to achieve the goal and meet certain requirements outlined in the province's directives, some of which have not been followed, with certain deadlines already missed. Huggins suggested this is impossible.
Failure to achieve its June 22 deadline will lead to "further action," Lecce warned. Meanwhile, calls for Joshua to resign have been growing louder, with a diverse range of groups and leaders demanding he step down. The National Council of Canadian Muslims, the Muslim Council of Peel, the Tamil Association of Ontario and Brampton Councillor Harkirat Singh, a former PDSB trustee, have all recently joined more than a dozen groups representing Black communities across Peel and the GTA demanding Joshua resign.
The appointment of Glaze, with a provincial deadline bearing down and two recent scathing reviews of PDSB's numerous failures on anti-Black racism, Islamophobia and other forms of discrimination, has raised eyebrows. Sceptics see the move as a last ditch attempt by Joshua, heavily criticized in both reviews, to save his job, while others wonder why the consultant was not brought on board much earlier.
"I recognize and accept the very real and serious concerns that are being expressed by members of the community. I am listening, and I know that, to date, we have not effectively addressed anti-Black racism. We must do better – I must do better," Joshua said in a statement Monday. "This is why I am so pleased to welcome Dr. Avis Glaze as a Special Consultant. Her 40 years of experience in education, with a focus on supporting students who have been underserved, will help us work to eliminate anti-Black racism and other forms of discrimination in the Peel board."
Glaze said she is "look[ing] forward" to working with Joshua "to improve outcomes for Black students and staff, as well as others who have been marginalized."
Why Glaze was appointed in June, after two damning reviews, instead of upon the publication of the initial review is unclear. The Huggins report this month focused on the unwillingness of the organization to address its own governance issues and entrenched racism, not the need for a new expert to be appointed, and the original review included in its 27 mandates requirements to hire a mediator, a governance expert, and an equity specialist, all under the guidance of the ministry. Glaze has been hired by Joshua on his own, and her stated role appears to overlap not only with the functions of the positions mandated by the province but also with the board's Associate Director Equity Poleen Grewal, who has alleged in an active human rights case that Joshua has actively prevented her from properly addressing anti-Black racism, Islamophobia and other forms of discrimination.
The province's first review, released in March, focused more closely on the need for policy change, proper governance and significantly improved community relations.
It's unclear why Joshua only decided to hire Glaze now. And it's also unclear what human rights expertise or knowledge of issues such as Islamophobia she brings. She has been retired from the education field for years and her familiarity with the specific dynamics in Peel remains a question.
The Huggins report and the case before the Human Rights Tribunal of Ontario (HRTO) filed last year, established the allegations against Joshua and his broken relationship with Grewal. The review highlighted tension and personal battles between the two, while the human rights case includes evidence that Joshua has undermined her equity work, tried to marginalize her and then sought reprisals against her after she brought her case forward. He and the board deny these allegations.
The evidence includes his actions to remove her from a promotional panel, his sidelining of complaints about Islamophobia and his routine failure to address anti-Black discrimination.
Joshua and the board have called for the case to be dismissed.
Now, it appears the hiring of Glaze by Joshua could be perceived as another attempt to sideline the board's head of equity.
At the end of April, Joshua told staff in an internal email that Grewal had "indicated" she was on leave. No details were forthcoming about the reason for her leave or how long it would continue. A spokesperson for PDSB confirmed that, as of June 16, Grewal was still on leave.
Many of the tasks Glaze has been retained to perform are similar to Grewal's mandate. They include creating a plan to consult with diverse community groups, setting up an accountability framework and "establish[ing] a robust equity department," something Grewal's HRTO case alleges Joshua has had little interest in, as he allegedly minimized similar equity and diversity efforts, especially in the context of anti-Black racism and Islamophobia.
Asked by The Pointer if Glaze's position would duplicate or undermine Grewal's, Joshua said it would not.
"We are fortunate to have the benefit of Dr. Glaze's knowledge and experience," he said. "Her services are advisory in nature and complement, rather than conflict with the responsibilities of the Associate Director of Instructional and Equity Support Services."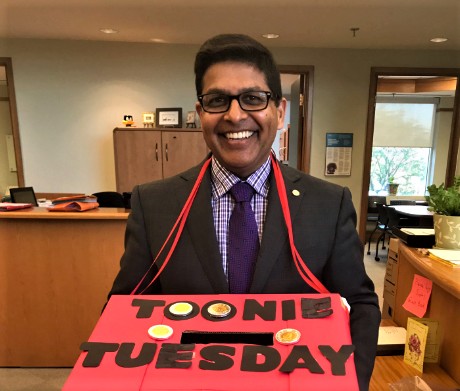 Calls across Peel are mounting for PDSB Director Peter Joshua to resign
Joshua said it was his decision to appoint Glaze, one that did not require a board vote.
"Dr. Glaze is eminently qualified – quite possibly the most qualified person in Canada to take on this important assignment," he said. It's unclear how this claim is substantiated, as Glaze has been retired for some time, lives in B.C. and has no direct experience in human rights.
The board was also asked about the cost of hiring Dr. Glaze and how Joshua could approve such an expenditure on his own, but no response has been received, yet.
"It's important to note that Dr. Glaze spent almost 40 years working in education in Ontario, and was instrumental in the development of the Equity and Inclusive Education in Ontario Schools strategy," Joshua told The Pointer. "She has ties with Peel, including anti-racism and equity workshops with administrators and during her time in the Ontario Ministry of Education."
A recommendation to hire Glaze four years ago, was struck down by PDSB at the time.
According to an image shared on social media by Peel educator, Phiona Lloyd-Henry, the Peel Association for African Canadian Educators (PAACE) recommended hiring Glaze in 2016. At the time, the organization was told she would cost too much to bring on board.
It remains unclear if her hiring will have any impact on the education ministry's decision to take further action against the board if the June 22 deadline is not adhered to, and it also raises questions about how one person can suddenly be the answer to systemic problems that have been ignored by the director and most other board decision makers for years, while its own equity framework has been dismantled.
---
Email: [email protected]
Twitter: @isaaccallan
Tel: 647 561-4879
---
Because of reduced incomes as a result of COVID-19 and the importance of the PDSB story to the communities of Brampton and Mississauga, the editorial team at The Pointer made the decision to make this article free to view. Traditionally, The Pointer operates on a paywall model of journalism and we do not carry advertisements, meaning our journalism is supported entirely from subscriptions. You can register for a 30-day free trial HERE. Thereafter, if you are able to continue subscribing, The Pointer will charge $10 a month and you can cancel any time right on the website. Thank you.
Submit a correction about this story