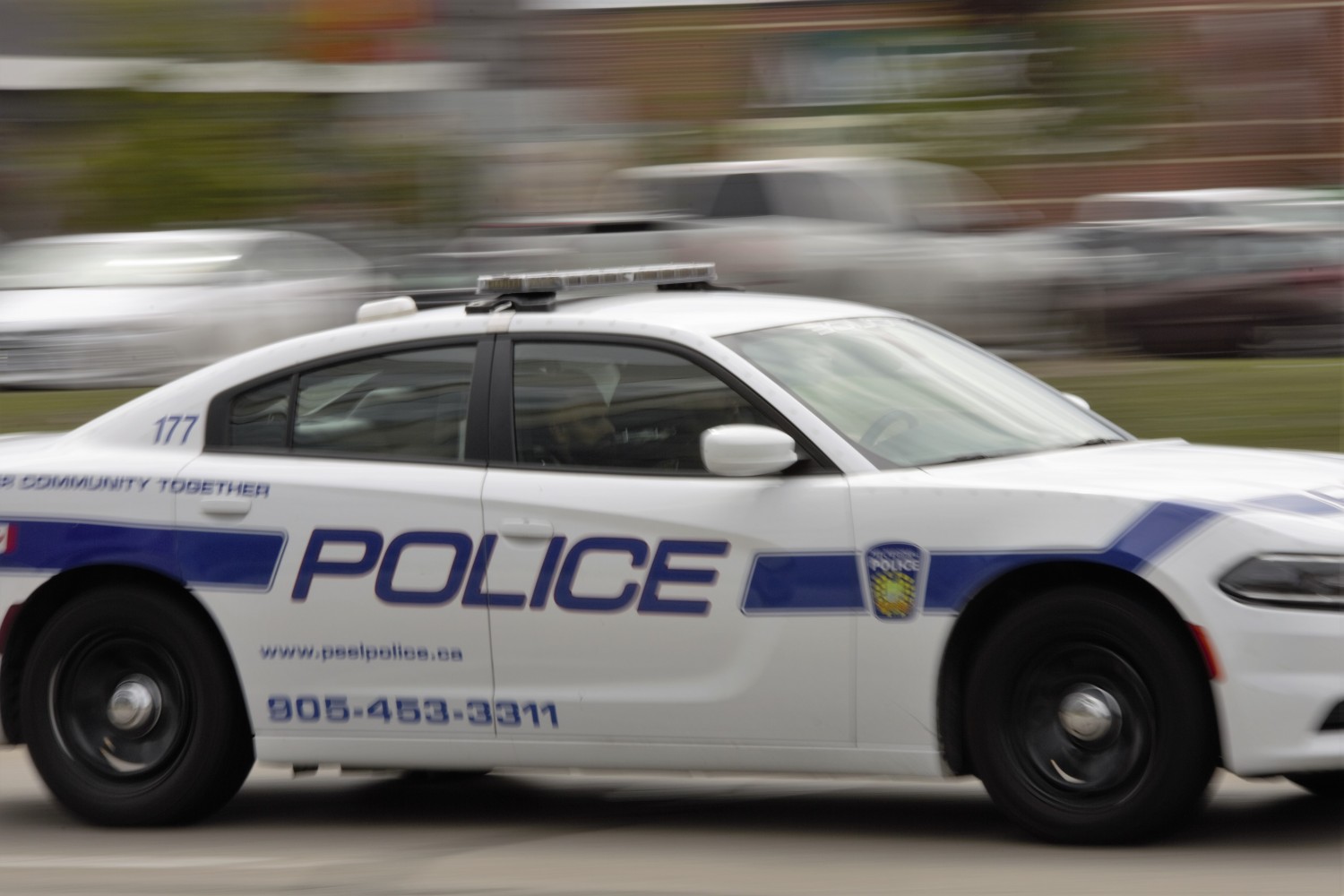 The Pointer file photos/Twitter
Recent killings of Black men in Minneapolis and Atlanta sparked calls to defund police, but what does that mean?
Shontal Cargill left the Bramalea City Centre to head back home after her day at work. About halfway through her commute she realized a Peel Regional Police cruiser was following her.
"I didn't think anything of it because I wasn't driving in any sort of way," she said.
When she neared downtown Brampton she noticed many more police cars and thought maybe something was going on, but it apparently had nothing to do with her, so she continued.
At a red light at the intersection of Queen Street and McMurchy Avenue, the cruiser suddenly came from behind, turned sharply and blocked her in, as she looked up at the rear-view mirror to see all the other police cars now racing toward her.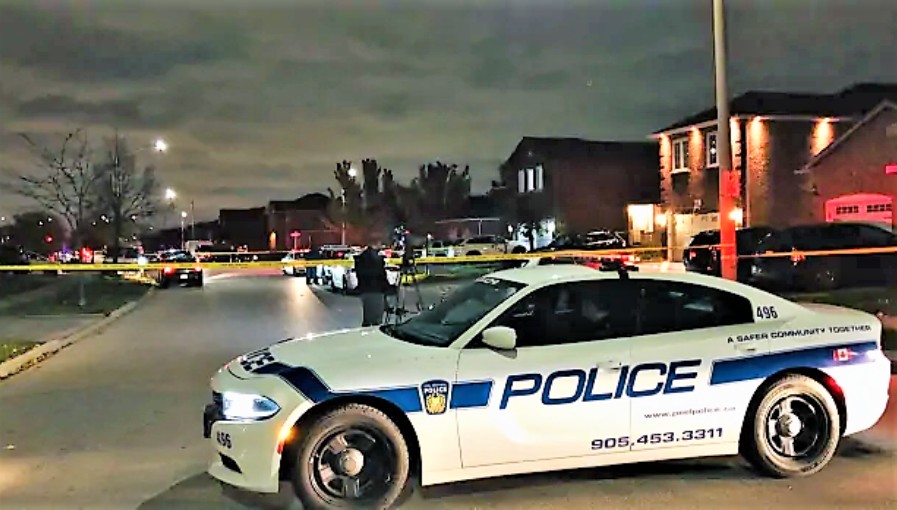 An officer quickly approached her.
"He yelled at me to get out of the car with my hands up, and so I got out of the car and just started immediately balling my eyes out because I had no idea what was going on," she recalls. "No one explained to me what was going on or why I was being pulled over."
Cargill said the first officer grabbed her by the arm and pulled her over toward her licence plate. He looked down and asked if she recognized it. She said yes. Then he told her the car was reported stolen.
Earlier this year Cargill had reported to the police that the sticker on the plate was stolen. Instead of offering a possible explanation for the confusion or an apology, he claimed the ministry of transportation had made a mistake.
"He took no accountability for his actions, didn't apologize at all, only apologized that I was having a bad day, which I wasn't until that moment."
The next day Cargill called the ministry to ask about its protocols and was told that it does not report stolen vehicles. It was likely the police action against her was in response to her own initial report to them when the sticker was removed by someone.
A few weeks after the incident, she was pulled over again by a different officer asking to check her licence since the car she drives is registered in the name of her father and grandmother.
"In that moment I felt so much panic and fear."
Cargill's story is similar to the encounters many Black Canadians describe when they're routinely pulled over by the police. Since the recent stops Cargill said she no longer views police officers in a trusting way; the interactions have instilled fear and anger.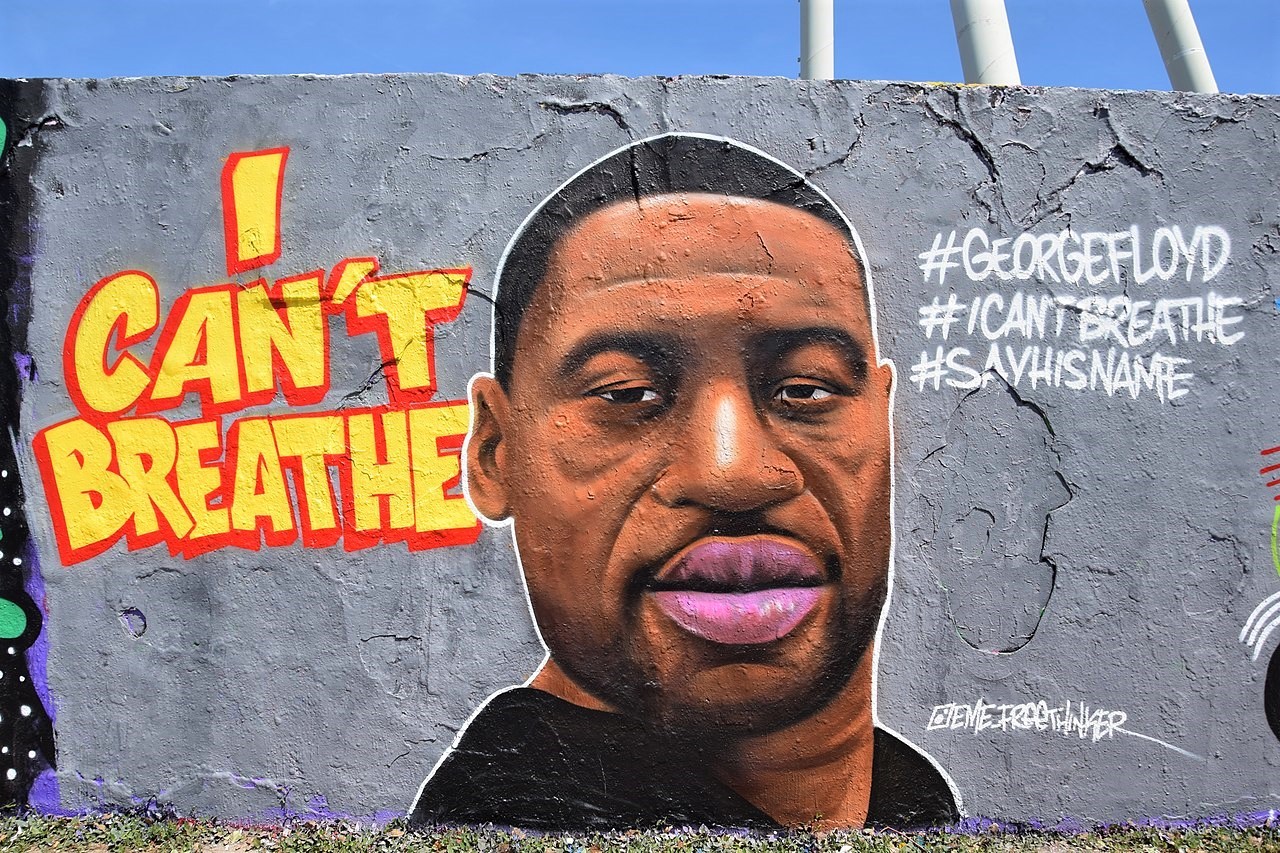 Many members of Black communities in Peel are demanding changes, not only to the dysfunctional Peel District School Board but also to Peel Regional Police (PRP). On June 17 Peel organizers have planned a Black Lives Matter protest demanding reforms to stop racial discrimination in the region and around the world, after centuries of systemic oppression that create daily chaos for Black citizens who are not treated the same as others.
Christine Cargill, Shontal's mother, is one of the organizers of the event, and said she wants change, "in terms of education, human rights, in the terms of the way Black people are treated, funding, equitable employment and equitable housing."
The rally will focus on the injustices within PDSB, which the province has highlighted in two damning recent investigation reports, but will also stand in solidarity against police brutality. The organizers are demanding the resignation of PDSB Director Peter Joshua and the chair and vice chair.
The call for action across North America against police brutality and for better use of public dollars to fund the many needs that, if neglected, often lead to the types of crises ill-equipped police forces end up dealing with, is louder than ever.
Terms such as abolishing the police, defunding the police, or reforming the police have been tossed around in recent weeks. But what do they really mean and what new approaches would best prevent the crisis in policing that has left so many in Peel and elsewhere feeling less safe?
For Phoolan Devi, an ally and activist within her community, the ideal route would be to defund parts of the police budget and abolish the current institutional framework in order to change what police would be responsible for, and what they wouldn't.
"I don't necessarily call it reform because you are abolishing the institution so whatever tasks they used to do can be reallocated," she said.
To clarify, Devi agrees with the idea of defunding, which is the process of taking portions of money from the police budget and allocating them for social services such as mental health, youth engagement, affordable housing and addictions programs. She would like to see an end to officers responding directly to mental health calls and is advocating to instead have professionals who are specially trained in de-escalation and mental health crisis support deal with such matters.
In 2017, PRP received more than 5,800 calls for help in mental health crises, a 15 percent increase from the prior year, and the trend has continued.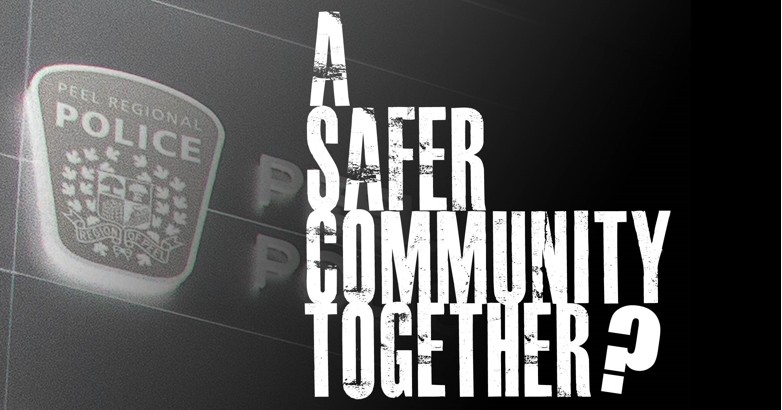 About 16 times a day, two officers are taking individuals in mental health crises to Mississauga and Brampton hospitals under provisions in the Mental Health Act, Chief Nishan Duraiappah recently stated, recognizing this is not the best approach and eats up incredible amounts of police time that takes away from other work to keep the community safe.
In April PRP was called to a mental health crisis where D'Andre Campbell, who was in distress, ended up dead after an officer shot him, while family members have said there was no attempt to de-escalate the matter.
The incident sparked more calls to defund police so that money can be better allocated to those professionals who have the expertise to deal with certain situations.
But the issue becomes complicated when violence or potential violence might be involved, and police need to attend in case there is any risk to public safety.
"People, whether they identify as Black or not, they should be supporting the defunding the police effort because it's a larger community issue," Devi told The Pointer.
Christopher Schneider, a professor of sociology at Brandon University in Manitoba, who researches modern trends in policing, believes that many of those calling for abolishment are applying a more radical concept.
He said many across North America calling for abolishing the police don't want reforms or defunding but for the entire institution to cease to exist.
To better understand this he looked to history to explain. Like the abolitionists who fought for the end of slavery in the southern United States, a similar sentiment is fuelling the use of the term now.
"They were not talking about reforming slavery – that's insane – they wanted to abolish slavery and burn it down, the institution of slavery is wrong," he said.
Using the word abolish can create confusion, he said, when speaking about approaches that are actually more in line with defunding or reforming police, and, in reality, those using these terms could actually be on the same side. Throughout history police have undergone many different reforms, but Schneider says none have resulted in the changes many in the public are now demanding.
"No changes have happened, so now we're going to the next step of defunding the police and we're going to take percentages of police budgets and we're going to move that into social programs."
It's possible to find ways to mitigate risks by working with community partners, for example by pairing police officers with social workers to respond to mental health crises – one of the top reasons for citizen-initiated calls to police.
This is an initiative Peel police have been undertaking for some time. They recently received a boost in provincial funding to bolster their partnership with the Peel-Dufferin branch of the Canadian Mental Health Association. The two organizations partner in Mobile Crisis Rapid Response Teams (MCRRT) and there are now four in Peel/Dufferin. These teams respond to mental health-related 911 calls, helping to de-escalate tense situations and prevent harm to both the individual in crisis and bystanders. It helps free up resources to focus on more traditional policing.
But questions have mounted in Peel about whether too much money has recently been allocated for the police budget, while areas like youth engagement, early-child care, affordable housing and mental health support have been badly neglected. When this happens, difficult circumstances and overwhelming pressure can often lead to issues such as domestic and other forms of crime.
Preventing them before they ever happen, by properly funding all the root causes, is called the "upstream" approach.
But very little of this has been seen in Peel.
The overall $490 million PRP 2020 budget represents a roughly 70 percent increase from the approximately $290 million budget in 2010. The new salary contract sees a first class constable (with a requirement for only a high school diploma) start at $100,420, as labour costs have skyrocketed over the past 15 years.
Meanwhile, many in the public ask how the force can eat up so much public funding, while many problems get worse.
Citizens are asking how a vocation seen as so noble has turned into a broader institution routinely facing evidence of racism and brutality against racialized communities.
The precursor to the Royal Canadian Mounted Police (RCMP), the North-West Mounted Police – was established to protect federal buildings in Ottawa and "assist" with "law and order" in railroad expansion.
Schneider told The Pointer the term 'law and order' is racist rhetoric and usually is invoked by people in positions of power and control who are largely white.
"So, when they say that, they mean reinforcing the status quo of law and order consistent with what the white people want."
Most of the people who worked on the railroad were Chinese immigrants and others from other parts of the world who weren't paid or properly fed and treated poorly. The railroad was being carved through Indigenous lands, and many First Nations were institutionally marginalized in a proscribed federal strategy to eradicate their past. When either of these groups agitated against their oppression the RCMP were called in to "manage" that.
Police reforms started popping up in the 1960's and by the 1980's there were small strides to restore community policing modeled after the London Bobbies, created in 1829 to serve homogeneous white communities, without much of the militarized and antagonistic approach common today.
Policing was to follow Sir Robert Peel's (the man our region is named after) principles of policing which established the ways that enforcement should be perceived and conducted. This is now commonly known as community policing, and involves strong partnerships and trust with the public.
Originally, police officers were largely seen very visibly in the community but over the years due to technology like cars, radio/cellphones, scanners, criminal database terminals and stations equipped with more and more surveillance and monitoring capabilities, all of it has created a barrier between the public and the force.
Now, the original service model has been replaced by a more confrontational approach.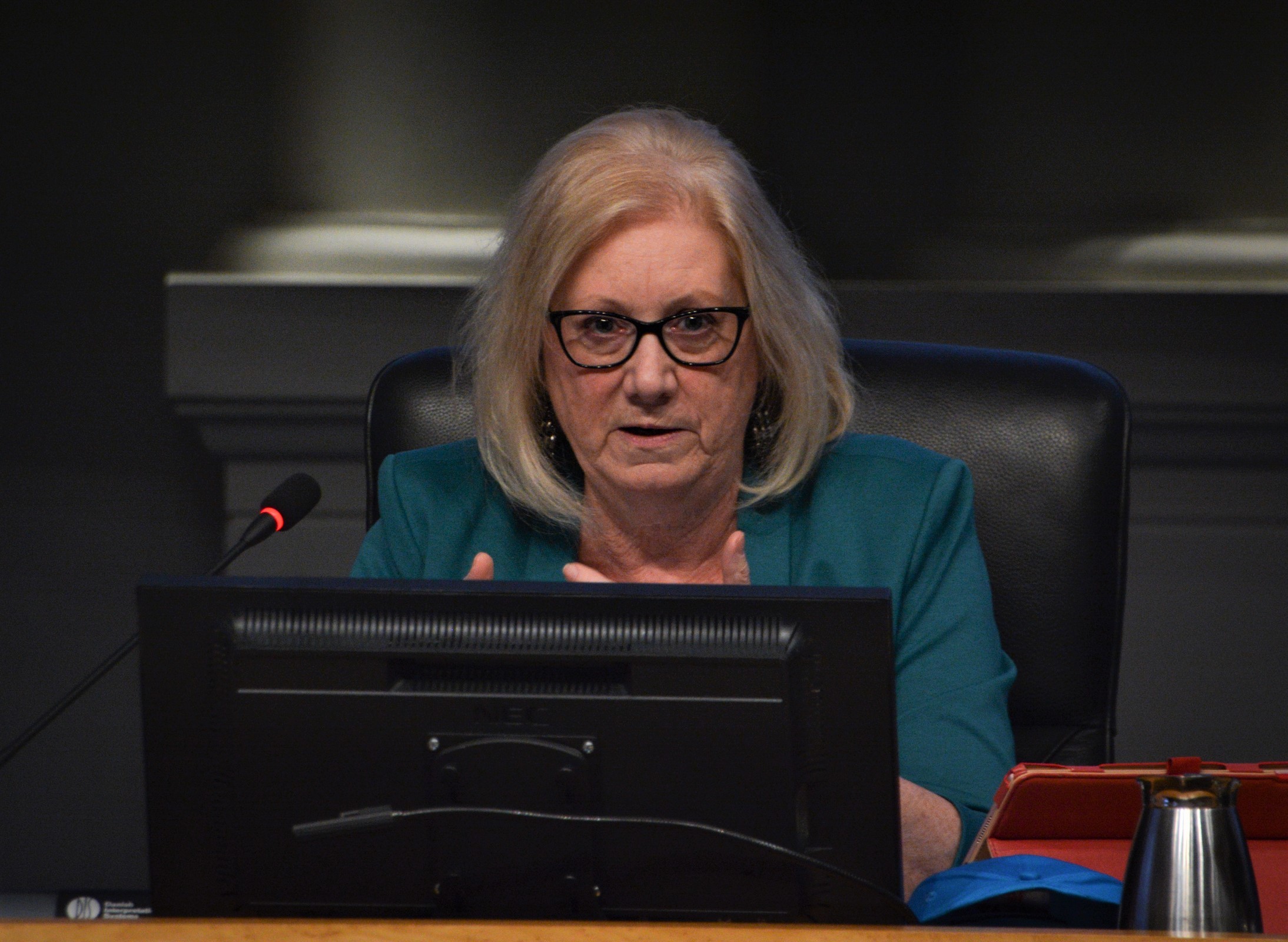 Mississauga and Regional Councillor Pat Saito has tried, unsuccessfully, to curtail the Peel police budget
Most police reforms do not call for the abolishing of the institution but the modifying, adapting and mending of police tactics and approaches. Recent moves to ban carding were a successful reform and now the use of choke holds is being targeted.
"We have seen reform before, reform has been a part of policing in the last several decades and much has not changed," said Schneider.
Even though some small steps have been seen, police across North America, including in Peel, have not effectively addressed the alarming treatment of Black citizens.
This is why calls for defunding are now gaining momentum.
Police unions, boards and budgets take up large amounts of municipal funding across Canada. In Peel, the 2020 police budget consists of a $445.7 million operating amount almost entirely for salaries, off-duty pay, overtime, a range of perks and other benefits. It represents a $22.7 million increase over last year and marked a 10 percent increase in the police budget over two years.
Mississauga Ward 9 Councillor Pat Saito has been calling for less funding for PRP for years. However, the power of the police services board and the unions, which hold powerful sway over many politicians who curry favour with the police community during election time, leave the regional councillors with little room to enact effective reforms.
"Hey, you just have to give us the money," Saito said, describing the entitled attitude of the police board and the senior brass within the force. Regional council, led by Saito, has pushed for a capped budget over the last few years, but the board and senior brass have consistently ignored it. Last year she moved a motion to reject the budget and it went back to the board, but no more than a week later did the exact same budget come back to Peel Council where members ultimately approved it.
"My attitude at the time was to send it to the provincial body; we should not be approving this amount of money," she told The Pointer.
Saito is on board with the idea of defunding the police and moving some of the money to other programs in Peel such as youth services.
The strategy of investing more money into these "upstream" programs has been proven to reduce crime said Schneider.
"Defunding is being painted as radical and it's really not, we have been defunding our education systems across North America for decades, and this is no different," he said.
In the end it's about change. People want change and there needs to be change. How we see and interact with the police should not just be reformed but mended and the programs that help with addiction, mental health, youth justice and housing need to get the funding they need, much of which is being eaten up by ballooning police budgets, Schneider said.
Abolishing the police is not realistic, but reallocating its funding might be an idea whose time has arrived.
---
Email: [email protected]
Twitter: @taasha__15
Submit a correction about this story