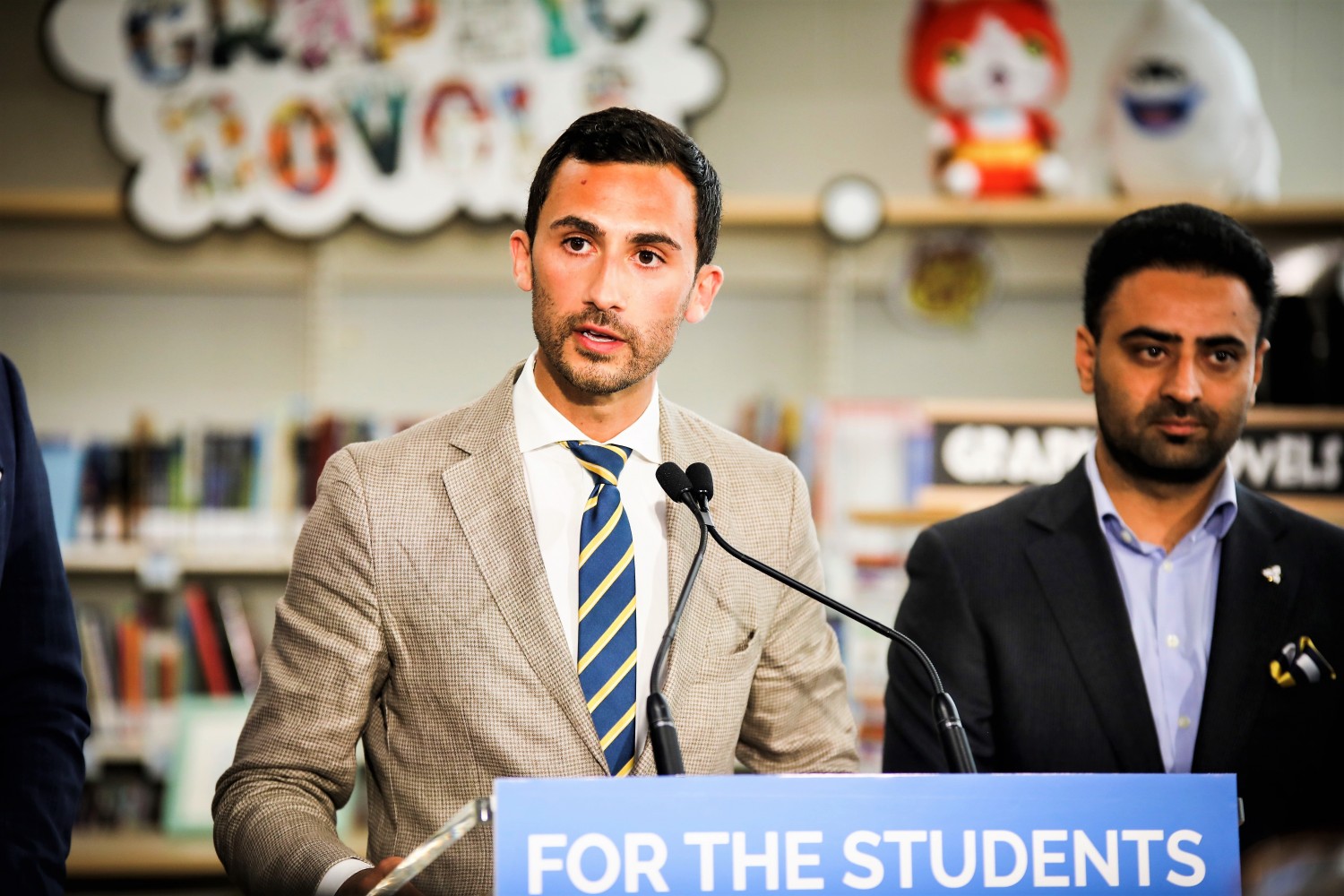 The Pointer file photos/Facebook
Queen's Park needs to take over the PDSB
"Is this how you repay my goodness – with badness?"— Alex Haley, Roots: The Saga of an American Family
---
Leafing through the Paul Fromm file reminds one of many passages from Haley's epic 1976 novel, chronicling the dehumanizing conditions of slavery. What could be as destructive to the spirit?
How about Fromm's bio.
Over his 71 years, he has disgorged as much bile as some of this continent's earliest owners of humans.
He was associated with the neo-Nazi Heritage Front, which celebrated Hitler's birthday, and glorified the supremacy of white power and pushed up against Canada's hate crime laws. He's a Holocaust denier, and an enthusiastic anti-immigrant advocate, plus international director of the Council of Conservative Citizens. It was known to feed false information into the racial pipeline that said Blacks were killing whites at an ever-accelerating rate.
This agitated and finally ignited the white supremacist who looked for an opportunity to even the score. In 2015, the man dipped in the same ideology of hate that Fromm and one of his racist groups bathe in used a Glock handgun to slaughter nine Black parishioners at a South Carolina Church.
There's plenty more in the Fromm file, but the less said the better.
But there's something no one can deny: for 23 years (1974 to 1997) he worked as a teacher with the Peel District School Board. His eventual dismissal resulted in a later inquiry by The Ontario College of Teachers which stripped his licence, and concluded with this: he failed to "uphold the honour, dignity, and ethical standards" of the teaching profession.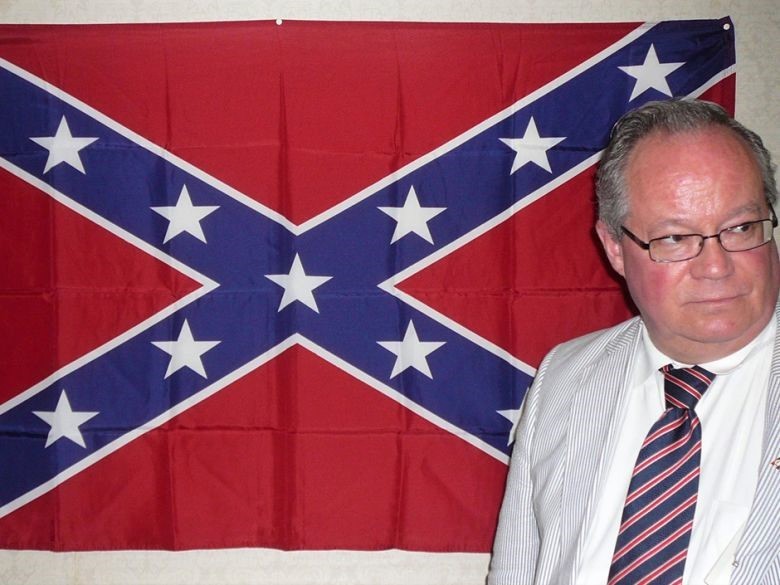 Prominent white supremacist and former PDSB teacher Paul Fromm
How he managed to teach in the PDSB for 23 years, when his racist poison was publicly expressed and his views were widely known, speaks to the culture of the organization.
Fromm loudly disagreed with the College's eventual arguments for dismissal, more than 30 years after he started teaching in Peel, and countered by saying he never carried his hateful ideology inside the classroom.
Black students would likely have something different to say. A man who literally thought they were inferior to him, who openly talked about racial cleansing, remained responsible for their educational development and future success for more than two decades. The thought is way beyond unbearable.
Why Fromm is even worthy of a mention now is because his brand of racial enmity and love for authoritarianism, is very much in the news these past few weeks.
The shocking killing of George Floyd in Minneapolis at the hands (or knee) of a suspected white supremacist has jolted the planet into racial shock after centuries of brutality carried out by various organizations, public bodies and political groups.
The emotions evoked by the almost nine-minute torture of Floyd was revolting and to some, unwatchable, but when the close-up video went viral, it provided an overwhelming image of inhumanity and led to a massive outpouring of protests.
That a Black man could be executed in broad daylight by a grinning white police officer, wearing all the symbols of state-sponsored authority, has caused a planet-wide pause.
Public institutions, funded by the same Black people being held below water by them, simply cannot go on doing this. Democracy will crumble.
Coming in the midst of all this is more startling news out of the PDSB, Fromm's former employer.
The province roasted the Peel board recently and said the organization is incapable or, worse yet, unwilling to fix its anti-Black racism problem, which families, students and community leaders have exposed for decades, to no avail. Education Minister Stephen Lecce now has all the evidence and has issued an ultimatum to the board to either fix what ails it, or the government will.
We can no longer allow PDSB to place its knee on the neck of Black and other visible minority students.
We have seen this image over and over. In the late '90s, PDSB was the only board in Canada that banned Sikh students from wearing their kirpan, a small covered blade worn by baptised members of the faith. And even after a human rights ruling against it, trustees launched a court challenge, only to be told again that its intolerant position was anathema to the Canadian Charter of Rights and Freedoms.
There are mounting calls and petitions for the PDSB Director, Peter Joshua, to resign along with Chair Brad MacDonald, and demands that the education unions respond swiftly to any type of anti-Black racism doing damage to students. Even the Ontario Secondary School Teachers' Federation has broken its silence. About time.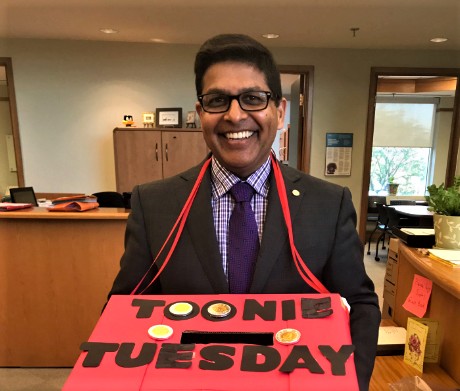 PDSB Director Peter Joshua
On Friday, one of the country's largest faith-based organizations, the National Council of Canadian Muslims, joined the calls for Joshua's resignation.
Society wants to breathe again, knowing George Floyd's treatment was both criminal, and epochal. It just might finally trigger systemic change.
That seems clear to almost everyone and every institution – except the PDSB. The hierarchical makeup of the Peel board executive shows it hasn't the will or the skill to fix itself.
But most disturbingly, it doesn't even care. In the investigation report by lawyer Arleen Huggins, made public on Monday, she included the view of Chair Brad MacDonald. Black communities are "coming after" him and other trustees, he told her.
In the face of everything the board has done and not done, he cries because the people being harmed are now seeking recompense.
He then said an apology issued by himself on behalf of the board, which was mandated by the province under its binding directives to fix systemic racism, was an infringement of his human rights and that he had been forced to say sorry for the decades of suffering wrought upon Black and other racialized students by PDSB.
The legacy of discrimination and damage has been revisited time and again by The Pointer, and even prompted us to trot out information on Fromm this past week, shocking many who were unaware that he was once allowed to teach in the board – for 23 years.
Trying to calculate the cumulative damage PDSB has done to generations of Black students, Peel families and entire communities is impossible. The numbers who have been prevented from reaching their potential, forever damaged and deeply scarred, cannot be counted. The families who have been hurt by all the direct consequences of marginalization, under-education, under-employment and criminalization all because of PDSB will likely never get justice.
That a man like Fromm, who made his admiration of the KKK known, stood before Black students for 23 years, his heart filled with hate for them, is horrific. How many others at the board have felt the same? Or even if they don't possess that level of racism, how many have allowed the board's unwillingness to prevent racial stereotyping and bias to infect their daily interactions with Black students?
The chair, the leader of the board, thinks they are coming after him. That's the tone set from the top.
It took 23 years to expunge a pathological racist from the employment rolls of the second largest school system in Canada. And that was only after his bile had become impossible to ignore, littering the pages of newspapers and highlighted on TV screens.
The DNA seems well wired. It is the culture. For all the great educators, who have tried to change the system and continue to provide unwavering support for all their students, the broader dynamic of the board stands in great contrast. It has failed to hire a reflective staff in possibly the most diverse region in Canada. Nepotism has been a recurring theme raised by critics and in human rights complaints.
The PDSB's head of equity and inclusion, one of its associate directors, filed a damning set of evidence against Director Joshua and the board last year, in a human rights case alleging she was purposely prevented from addressing anti-Black racism and Islamophobia. Poleen Grewal also outlines in her case how Joshua attempted to teach her a lesson for bringing the case forward. Of course, despite all the mounting evidence, the board denies the allegations.
Little wonder the PDSB is a tainted institution and remains tone-deaf and unwilling to act today. It is clearly out of its depth, and unable to understand the new demographic makeup of the communities it serves. Even today, 70 percent of the administrators and teachers on the board's payroll are white, while almost 84 percent of its students are not.
PDSB, in the face of a global movement, now claims it is taking action but the evidence from two consecutive provincial investigations clearly shows leadership is saying one thing publicly and acting entirely differently when out of sight.
The time for furious change is now, and any stalling tactics, in-house scheming, or off-putting public displays of defiance from elected trustees, simply can no longer be tolerated. Not for another second. These are the lives of children they are playing games with. And the students need society, collectively, to protect them, immediately.
Queen's Park was forced to step in. The board's stubborn refusal came without any plan of its own for reform. Its continued inaction has been discovered. Now, there is only one way forward to protect the families of tens of thousands of students who don't feel welcome in their own schools, which the board's own recent survey data even proves.
Fromm was allowed to teach in the board for 23 years, and use his reputation as an educator to give him more credence as he preached his gospel of hate.
His story is a cautionary one and reveals a shocking truth: hate isn't consigned to the poor and under-educated who embrace conspiracy theories, or play with guns, or watch FOX News. Fromm is an educated man, the product of our system. He might be an outlier, and his hate abhorrent to most of us, but it's who in his heart he thinks he is.
He never made an attempt to hide it. And most importantly, he wasn't called out on it for 23 years. He was allowed to operate with virtual impunity – a teacher during the daytime, a racist/organizer/preacher of hate by night.
His galling legacy is the sad story of the Peel board: seemingly efficient and caring on the surface, but polluted by overt and subtle bigotry and intolerance embedded in its flawed culture.
These are tumultuous times in the history of our planet: first a pandemic, then an economic collapse, and over the past three weeks, the horrific murder of George Floyd and the subsequent outpouring of anger and grief. Anger for a system that emboldens officers like Derek Chauvin, and grief that he was so dismissive while exhausting a Black victim's life so heartlessly – ignoring the dying man's calls for his mother to save him.
Closer to home, the systemic anti-Black racism of the PDSB is a story that has kept building, reaching a crescendo recently, after generations of harm.
Its leadership has to go, and the Ontario government must fill the vacuum. Minister Lecce has given them plenty of opportunities to show they will change. They have ignored them.
George Floyd was also ignored when he asked for mercy, and didn't get it. He said, "I can't breathe," and there was nothing but deadly silence. He was abused by a man now facing second-degree murder and abandoned by other officers, his death shattering our somnolent world.
It was the match needed to light the fuse that ignited change. Many of us didn't realize radical change was needed to upend the largest education system in Peel, but Black communities did, and they have their scars as evidence.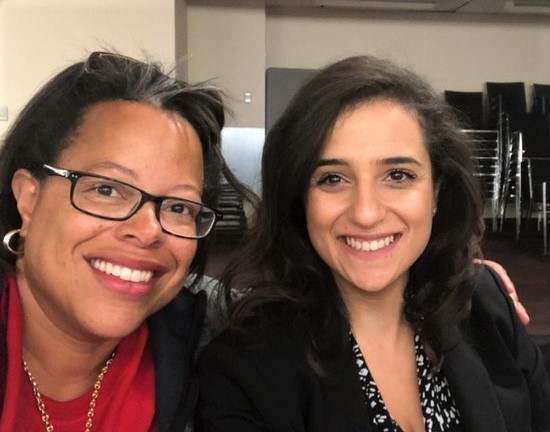 Kathy McDonald and Nokha Dakroub are the only PDSB trustees who have helped Black communities in the fight for change
Black Lives Matter is now leading a surge of support for justice, and putting an end to systemic racism.
It's long past time for a radical re-making. Those who thought the PDSB would or should have been at the forefront of this change, have been sadly disappointed. There's plenty of anger and grief inside and outside the institution to go around. Most of us naively thought the problem of systemic racism would have been confronted decades ago, especially in Peel.
Like the eventual triumphs depicted in Haley's masterpiece, Black communities have shown they are more than capable to fight this fight. They have inspired other groups across Peel and around the GTA. Their surgical handling of a board that is no match for these advocates will be complete after one final act, and then the healing can begin.
It won't be enough to remove Peter Joshua, the trustees still have a huge majority against the only two elected officials who have been on the right side of history, Kathy McDonald and Nokha Dakroub.
They and all the determined advocates who have done the heavy lifting, have borne a great weight. But now, Minister Lecce and his provincial government need to take that candle the others have lit and hold it with them. The reviews provided more evidence of what was already known. Reports had been buried for years.
The PDSB needs to be taken over. No more students should be harmed.
Submit a correction about this story