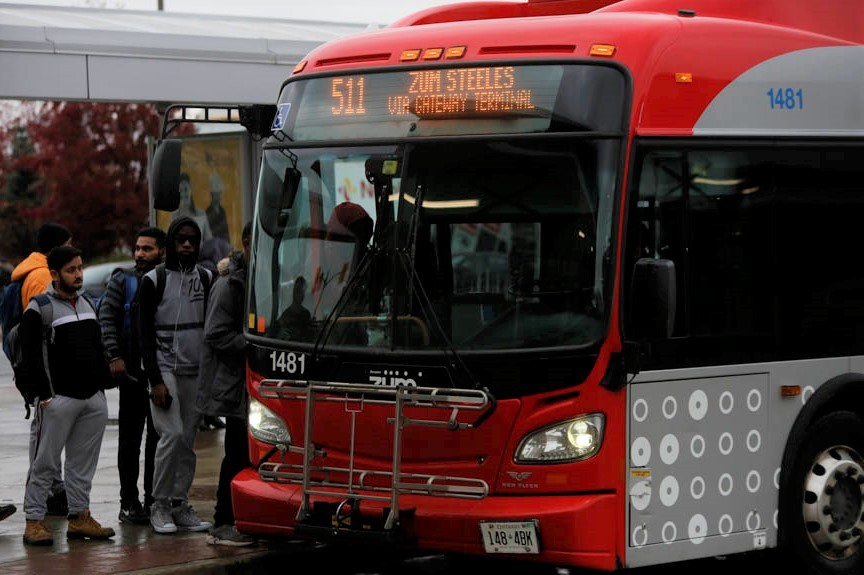 The Pointer file photos
A more equitable and inclusive way to enforce Brampton Transit fares aims to educate not punish as we slowly return to normal 
Which situation do you think would illicit an agreeable response from a bus driver?
He's driving his route, through a nice neighbourhood, before arriving at his main transfer point. A white man in a business suit holding a briefcase steps on from his stop and says he's forgotten his wallet. Is there any way he could ride for free, the man asks.
The same bus driver is driving the same route, through the same area. A Black male teenager who looks like he might be on his way to school gets on the bus and says he forgot his wallet. Is there any way he could ride for free, the youth asks.
We would hope both result in a nod of the head.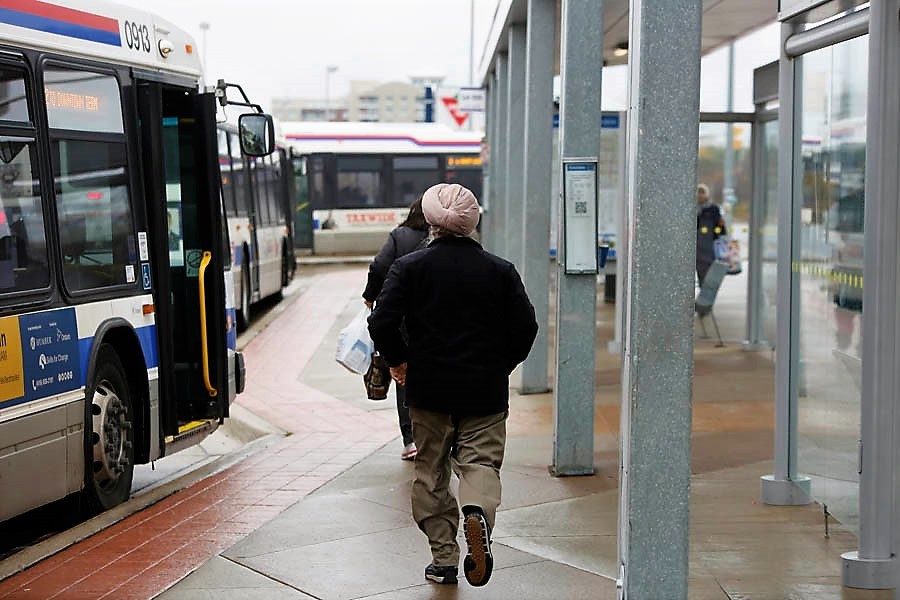 Across the planet, people are having conversations about equality and privilege. As the world continues to reel after the shocking death of George Floyd at the hands of police, many are being encouraged to consider their own attitudes and the often discreet, but deeply rooted practices they benefit from.
So far the debate has concentrated on the police. Activists have called for police budgets to be reduced or scrapped in favour of more equitable spending including mental health supports or housing.
Other equity boosting measures are yet to feel the heat of the current dialogue.
Transit is one area that activists have so far not focused their attention on, but it is something crucial to marginalized communities. For decades in North America, many car centric politicians considered it a drain on resources and a subsidized service they would prefer not to provide.
In recent years, environmental conversations have pushed transit up the agenda. Even the most sprawling and suburban parts of the GTA would not deny the importance of a well oiled bus service. It has finally taken a key place in city building and suburban planning.
Thus far, modern transit expansion has largely been viewed through a climate lens. However, a well-designed transit can be a key ingredient for the creation of a more equitable society.
In this sense, transit enthusiasts around North America have a role model — Brampton, where fares have been waived during the pandemic, but are set to be charged again at the start of July, offering opportunity to create relationships with future transit users.
The Flower City, a sprawling collection of subdivisions where the majority of its residents commute to work in other places, has demonstrated some of the fastest transit growth in the continent after rapidly expanding its service. Across the past few years, in the face of a growing population, the city added more and more transit hours to routes that criss cross the city in a grid.
Brampton Transit has improved from a dismal system on the principle that if you build it, they will come.
In 2017, ridership grew 18 percent, rising a further 14 percent in 2018. In 2019, increased demand tapered off to 2 percent growth, a number that still puts the service among the fastest growing in either the U.S. or Canada.
Those numbers came after years when transit was barely a consideration and ridership was almost nonexistent. The service started at the bottom, but as the immigrant population continued to balloon and those who could not afford vehicles needed better mobility, the system's rapid expansion responded to the growing demand.
Brampton Transit is heralded as an example of rapid growth, largely because of the city's population boom, but not a model service overall. On that front, there is still much work to be done.
Unlocking success for Brampton Transit essentially followed simple logic: the closer and more frequent the service, the more people will use it and the more reliable the bus, the more people will get on.
The service began to slowly consider itself essential to people's commutes, and by extension their chances for accessing social mobility through their own physical mobility; it was not charity for those without a car and did not consider any particular group. It was simply a very important need for anyone who could not afford their own vehicle.
According to CAA, the average annual cost to own and operate a compact car is close to $10,000. A buyer would need about $15,000 of pre-tax income, and considering Brampton's median annual pre-tax income for those over the age of 15, was about $29,000, according to the 2016 census, it's simply not an option for many; and with the highest auto insurance rates in Canada, the cost of using a car here is even higher.
Many are forced to take transit instead.
And increased investment that leads to better service and better mobility for users, is one of the most significant benefits local elected officials can provide to their hard-working constituents who are looking to improve their situation.
Even as many find personal success, they will remain loyal transit users, if the service is convenient and reliable.
Brampton didn't always think this way. For decades, transit was forsaken, an afterthought in a city designed and built for wealthier automobile owners, many who now resent transit investments their property tax dollars subsidize.
As with any situation, problems remain. Overcrowding on busy routes at peak times is a serious issue for the transit service, perhaps a victim of its own success, but in general most argue it is heading in the right direction.
Brampton Transit's transformation has been the subject of study for enthusiasts and leaders far and wide.
Its philosophy of service extends further than that. Its approach to passengers paying fares and how it deals with those who try not to pay their way is one of the more equitable and thoughtful aspects of the city's system.
It is a stark contrast to the scheme operated in neighbouring Toronto, one that has come under recent fire.
The TTC operates a system of proof of payments, where spot checks by inspectors result in fines for those who have not paid a fare. It is an honour system that comes with harsh penalties, something that has been criticized by equality campaigners.
The argument is that the same systemic biases that plague the police impact fare inspectors. Affluent white riders who have skipped paying their fare are more likely to be let off with a slap on the wrist, while racialized passengers could be hit with fines instead.
For the TTC, those fines can go up to $425.
Advocates argue that instead of punishing those with the means to pay who are choosing not to, the Toronto system lands those who can least afford transit with the highest penalties.
Instead of operating with proof of payment and paying fare inspectors to carry out checks, Brampton leaves its decisions to driver discretion. Customers board through the front of the bus, where they pay (generally by tapping their Presto card) and enter into the bus.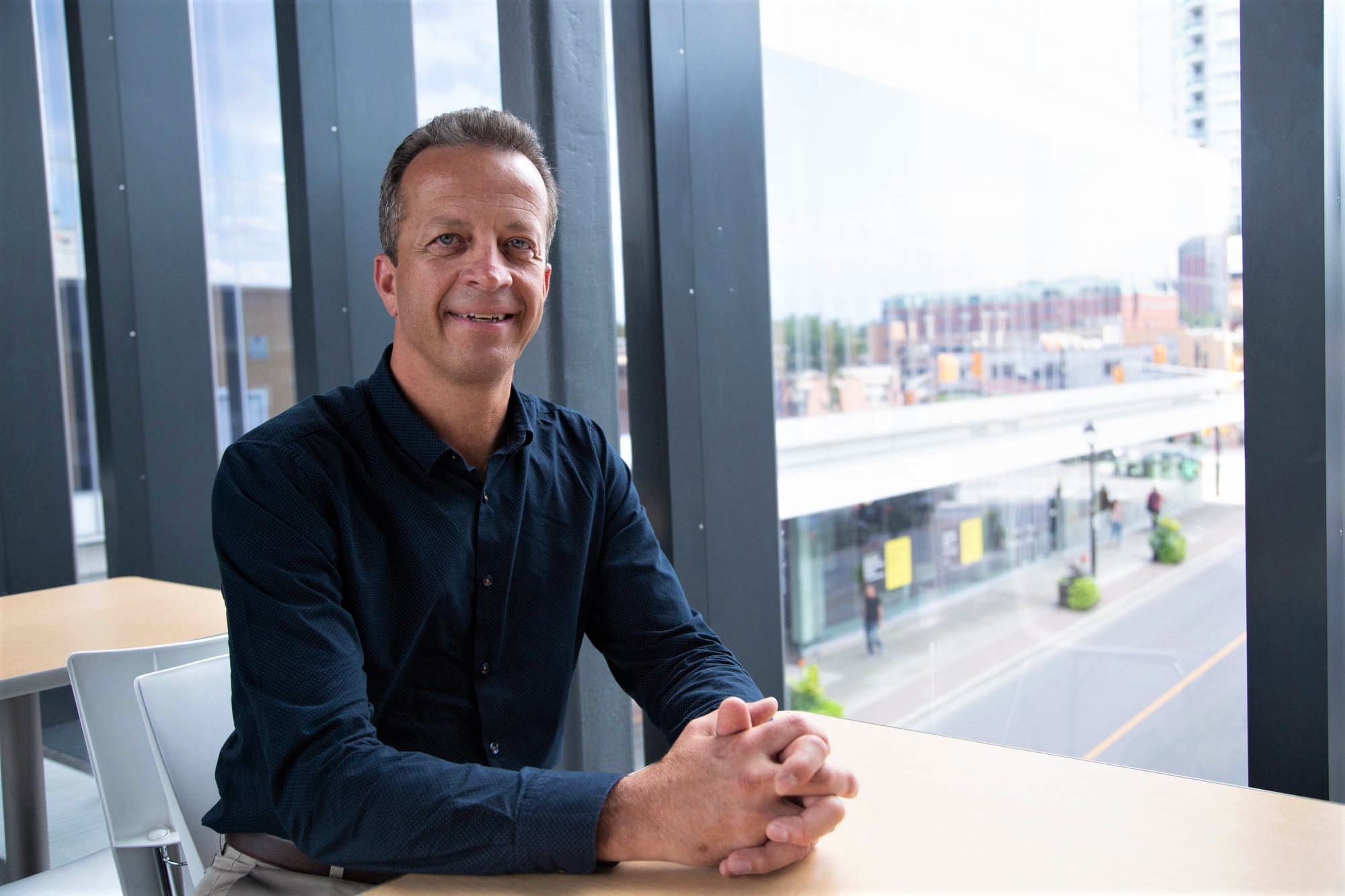 Alex Milojevic, head of Brampton Transit, runs a system that wants to build relationships with riders and help those who might need financial assistance for mobility
"If somebody doesn't pay a fare on our system, the operator validates that and reminds the customer about the payment requirements," Alex Milojevic, the head of Brampton Transit, explained to The Pointer. "Typically, if there is a valid issue the person might be experiencing, we leave it at the operator's discretion and we log it into the system as a non-paid fare. If there is a repetition of that and someone is clearly trying to abuse the system, there is a follow up where our on-street supervision gets involved and speaks to the customer and deals with it accordingly."
In Brampton, there is no fine for fare evasion. No financial penalties are imposed on those who can't cough up their bus fare.
If someone comes to the bus driver with a legitimate reason for needing a ride, but can't afford to pay, the driver has the authority to let them on. If the same customer continues to request free rides, a more senior official will get involved.
The policy allows anyone to ride without a fare in the first instance, regardless of situation. "If a passenger refuses to pay the appropriate fare, operators are to politely remind the passenger of the fare amount and the operator will let the passenger ride," a spokesperson for the City explained.
This means the system of leniency and understanding is applied universally and without any pre-existing or unconscious bias an operator may have, at least in the first instance.
This human approach, with repeated non-payment referred to more senior staff, means the root of the problem can be investigated.
Those flouting the rules are educated on the need to pay and warned they will not be let on in future without payment, while those who don't have the means to pay can be connected to services that help, which has become part of the system's philosophy. It allows Brampton Transit to understand the problems in more detail and, theoretically, can lead to more systemic solutions.
"When you look at the actual fares themselves when they are paid, a lot of people pay when they board because the driver is there," Milojevic explained. "When you go through the rear door or a gateway, it's an honour system where you tap on, then you have to hire fare inspectors specifically to validate fares… for us, here in Brampton, we think front door boarding is a bit more of an efficient way to operate."
In essence, the presence of a driver at the front of the bus adds a level of oversight and human interaction, while also offering a friendly face to discuss issues with a rider who finds themselves in a difficult position.
The City of Mississauga, Brampton's neighbour to the south, operates a system that sits between Brampton Transit and the TTC.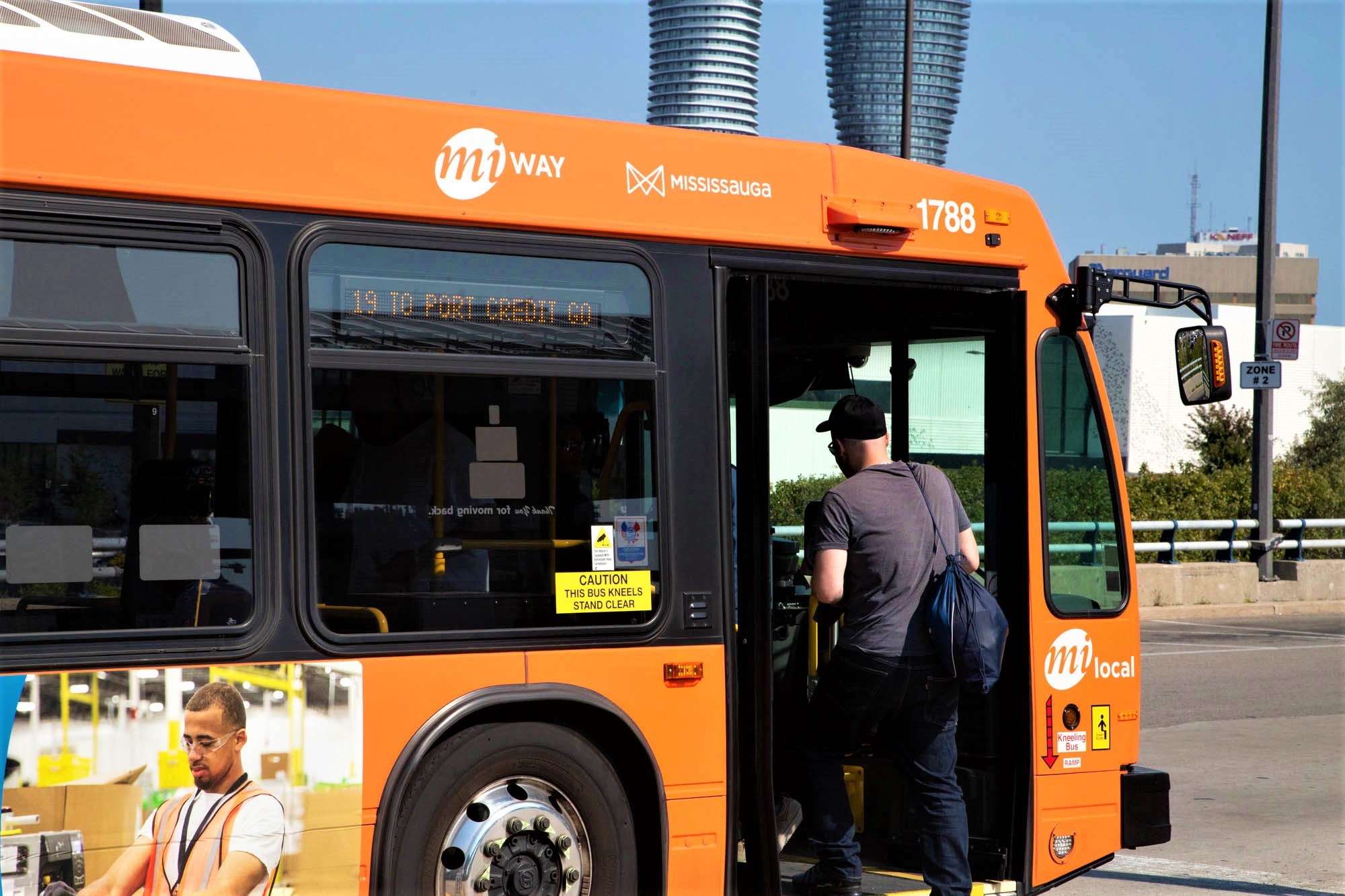 Its transit service, MiWay, also operates front-door boarding and does not employ fare inspectors, yet can issue a fine to those skipping out on paying. A transit enforcement unit is part of MiWay and operates under local bylaws to issue fines of $150 for those who avoid payment.
As the conversation around the world continues to dissect the numerous societal systems that contribute to inequities, transit will be increasingly scrutinized, especially as it continues to expand in the modern urban and environmental context.
Perhaps the current focus on bias and discrimination and Brampton Transit's more compassionate approach to fare enforcement will help improve ridership gains even more in the city.
---
Email: [email protected]
Twitter: @isaaccallan
Tel: 647 561-4879
---
COVID-19 is impacting all Canadians. At a time when vital public information is needed by everyone, The Pointer has taken down our paywall on all stories relating to the pandemic to ensure every resident of Brampton and Mississauga has access to the facts. For those who are able, we encourage you to consider a subscription. This will help us report on important public interest issues the community needs to know about now more than ever. You can register for a 30-day free trial HERE. Thereafter, The Pointer will charge $10 a month and you can cancel any time right on the website. Thank you.
Submit a correction about this story