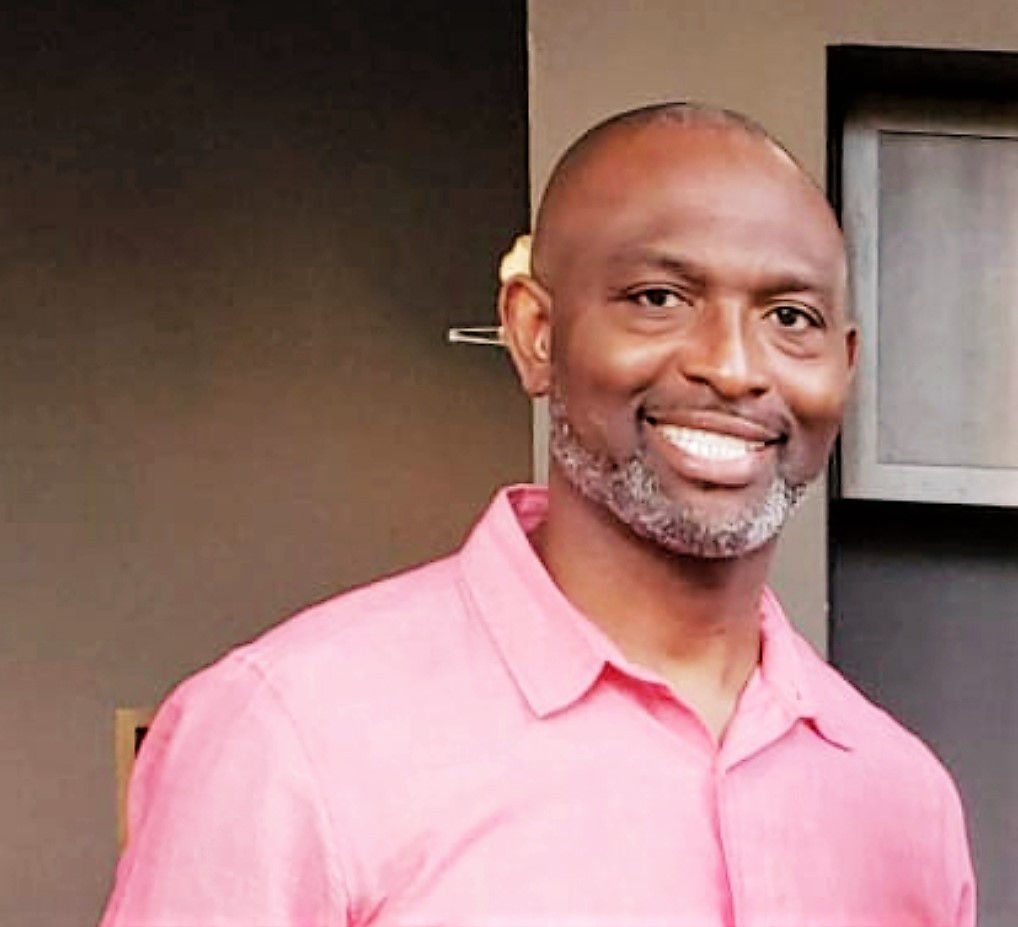 The Pointer file photos/Courtesy Idris Orughu/PDSB/Twitter
PDSB 'lifts' trespass notice against anti-Black racism advocate without explanation or apology
Peel District School Board has rescinded a trespass letter it issued to a community advocate and parent, months after it accused him of intimidation.
When the board initially issued the trespass letter in March, it also involved the Peel Regional Police after Vice Chair David Green claimed community advocate Idris Orughu had threatened him. A letter banning him said he made "harassing and threatening" comments.
On Wednesday, facing widespread condemnation for its failure to confront systemic anti-Black racism embedded in its culture, the board informed Orughu the ban and trespass notice have been rescinded.
The decision came without an apology or an admission of wrongdoing by the board, despite police determining the board's allegations in March against the community organizer and leader in Peel's fight for equality were baseless.
"I was banned, for what?" Orughu said to The Pointer Wednesday. "[I was given] no reasons, but they feel we have the power. As [they] continue to criminalize young Black boys, [they] criminalize the parents as well… None of the events they allege even happened."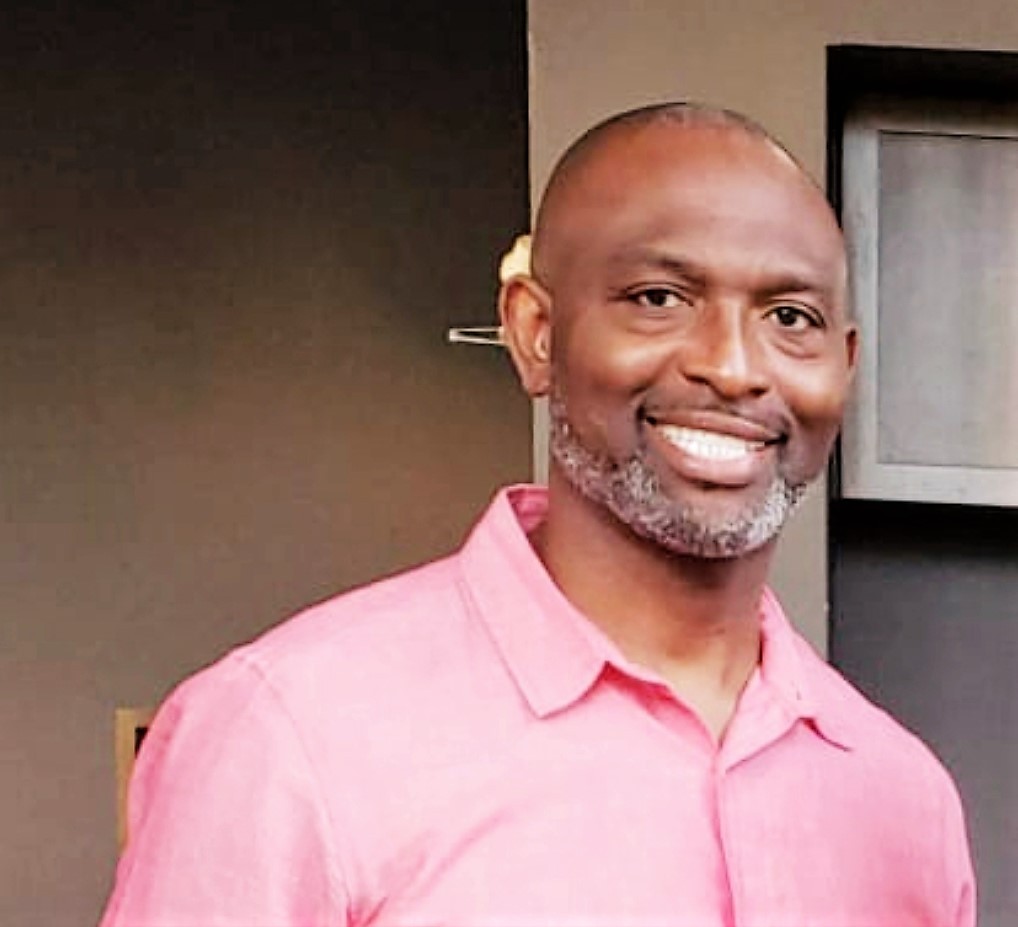 Community advocate Idris Orughu was cleared of harrasment allegations months ago, but only on Wednesday had a PDSB trespass order rescinded
The allegations were unclear, but involved a board meeting earlier in the year and the claim Orughu had tried to harass and intimidate Green. However, despite the recording of the meeting, a standard practice for all of PDSB's public trustee legislative sessions, there was no apparent point of the meeting when Orughu made any sort of intimidating comments to Green.
The trespass letter was issued after members of the community continued to challenge the board's record on equity and inclusion during meetings through February. It banned Orughu from setting foot on any property owned by PDSB until June 2021. Another parent and community advocate, Kola Iluyomade, was also placed on notice and issued a warning telling him that he could be served with a trespass letter as well.
Iluyomade confirmed to The Pointer he has not been told if his warning has been withdrawn or not.
The notices were issued by Director Peter Joshua in March without input or consultation with elected board members. Trustees Kathy McDonald and Nokha Dakroub, both vocal critics of their colleagues' handling of anti-Black racism and other forms of discrimination common within the board, found out about the letters after they were sent to both men, who had been instrumental in highlighting many of the grievances and possible solutions brought forward by Black communities across Peel.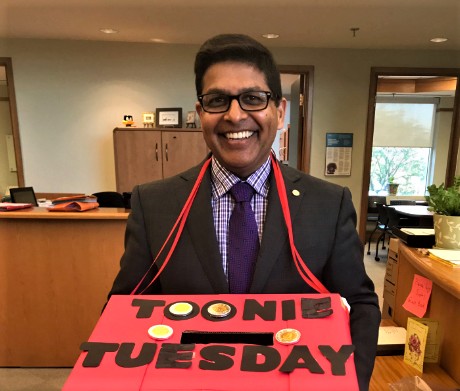 PDSB Director Peter Joshua offered no apology or explanation when he rescinded a trespass order in the face of mounting criticism
Despite the ban being issued on behalf of the Peel District School Board and applying to all its properties, its trustees did not get to vote on the matter.
In the months that followed the trespass letters, Dakroub, McDonald and Orughu regularly inquired about how they could appeal the trespass order. Every time the issue was raised in a public board meeting, it was shut down by the chair, Brad MacDonald.
In one particularly telling episode, Kathy McDonald was told by the chair that she could not ask about Orughu's case in a public session. Her adapted question afterward, about whether an individual could appeal a trespass order, was ruled "too specific" to be answered and her third attempt to gain clarification was too vague or general.
It was unclear what statute the chair was referring to when he made these apparently arbitrary decisions.
A provincial investigation into governance at PDSB, which probed the board's response to 27 mandated directives issued by the education ministry in March following its findings of systemic discrimination within the board, was published on Monday. It found the kind of behaviour displayed during public meetings by the Chair MacDonald amounted to "silencing".
"The Chair and Vice Chair's determinations as to the appropriateness of questions coming from Trustees can reasonably be seen as silencing mechanisms; relevant issues are mischaracterized as 'personal issues' and left unaddressed," independent investigator Arleen Huggins wrote.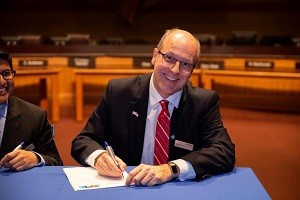 PDSB Chair Brad MacDonald said the Black community is "coming after" the board
The original trespass letters were issued just weeks before Education Minister Stephen Lecce handed down the damning review of the board, following the investigation into systemic inequality he launched late last year. The probe found institutionalized attitudes and a culture of anti-Black racism and Islamophobia were rampant, prompting the 27 binding directives to force the administration to change.
The second investigation, this time into PDSB's compliance with the directives, published earlier this week, revealed an administration refusing to engage with Black communities, despite directives by the ministry to do so.
A telling detail came from the investigator's interview with Chair MacDonald. "[The] community has been after us," he told Huggins, referring to Black advocates such as Orughu, who had been demanding action to protect students.
Shortly after his most recent public advocacy, he received the trespass order banning him from appearing at future meetings, or on any PDSB property.
The publication of the Huggins report was accompanied by an ultimatum from Minister Lecce. He said that, if things do not rapidly change, further action will be taken.
As events have unfolded at the provincial level, the trespass letters have been a local rallying cry.
A decision by PDSB in February, led to the Peel Regional Police being called to the board's headquarters after Black parents protested the handcuffing of a six-year-old Black girl by police at a Peel school. PDSB alleged that, during that meeting, Orughu made threatening remarks either to board members or specifically to Vice Chair David Green, who subsequently filed a complaint with the police.
The decision to uphold the trespass order and the police investigation of the complaint by Green appear to contradict one another.
Despite PDSB meetings being recorded, audio from the meeting does not include threats made by Orughu to Green. It does feature an exchange where Orughu tells Green that "you will see me at election time."
It remains unclear what exactly prompted Green to file his complaint with police or what he believes was said. When The Pointer asked in March, no explanation was provided.
The Peel Regional Police confirmed that officers had investigated a complaint made by David Green and had found that "no criminal offense had occurred". A spokesperson said the determination had been made in March and the case was resolved.
For almost three months, the board has known no evidence of a threat exists and the police concluded its investigation, but the trespass order was upheld.
Now, as fierce pressure mounts against PDSB and Director of Education Peter Joshua, Orughu's trespass order has been "lifted" without apology or explanation.
"In light of schools remaining closed, the school year coming to an end, and your ongoing cooperation with the Board, the conditions on your attendance on Board property under the Education Act and the Trespass to Property Act set out in my March 9, 2020 letter are lifted effective immediately", Joshua said in the letter sent to Orughu and viewed by The Pointer that cc'd the Peel Regional Police.
"As previously noted, the Board values community engagement in accordance with the Board's Code of Conduct and, as with all members of the Board community and the broader community, you are invited to continue to engage with the Board, including in furtherance of student achievement and well-being."
Orughu maintains he has not changed his behaviour or engagement with the board in any way. The claim by Joshua of "cooperation" includes no detail of how Orughu did so. Instead, he says the reasons for the original trespass letter (which he was never told how he could appeal) were baseless and engineered to smear him for his opposition and criticism of PDSB.
"The simple reason is [that it is] easier for people to ascribe criminality to Black people. That is what was done," he said.
The Pointer reached out to Director Peter Joshua to ask what cooperation he saw and if an apology would be issued for the original trespass notice. He did not offer an explanation.
"As this is a private matter, we will respect the process and engage in conversations only with the individual involved," Joshua said by email.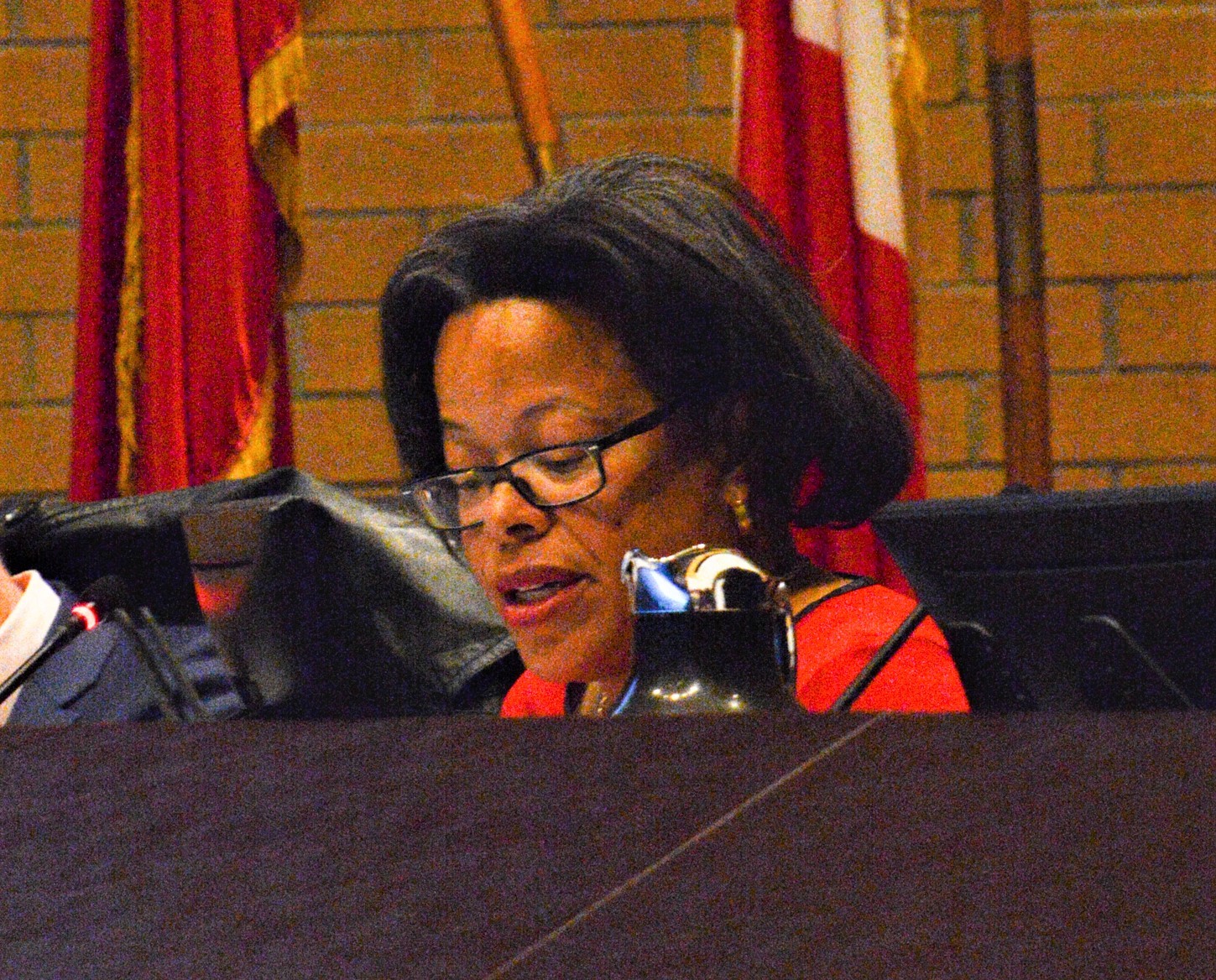 Trustee Kathy McDonald could not get answers to questions about trespass notices sent to Black advocates
What's unclear is why, after fruitless efforts by Orughu and Trustee Kathy McDonald to find out how an appeal could be pursued, did Joshua suddenly decide to rescind the trespass letter after refusing to even answer questions about a possible appeal.
It's also unclear what he meant by Orughu's "cooperation" as justification for revoking the order, when the advocate said he did not engage with the board in any way, other than indirectly to inquire about an appeal.
The decision to uphold the trespass order against Orughu while ignoring inquiries about a possible appeal, created confusion around the original allegations, which the police had dismissed months ago.
"[They are] trying to paint me as a criminal, which is exactly what they do to Black parents and young Black boys and girls," Orughu said. "It's a big mess."
For him and many other members of Black communities, it is another example of PDSB arbitrarily applying rules and disproportionately punishing Black people.
Trustee Kathy McDonald has faced the same experience inside the boardroom, including when she attempted, unsuccessfully, to get answers about the trespass notices.
"What I've noticed over the years is different people have different rules," Trustee Dakroub told The Pointer in April. "Myself and Kathy [McDonald] tend to have stricter rules and that's always been the case and even more so recently. And I think that's unfortunate … I found myself in a position where it is very clear to me — clear as day — that I'm not going to be provided with an opportunity to represent my community. Not because of the rules, but because of how the rules are applied."
---
Email: [email protected]
Twitter: @isaaccallan
Tel: 647 561-4879
---
Because of reduced incomes as a result of COVID-19 and the importance of the PDSB story to the communities of Brampton and Mississauga, the editorial team at The Pointer made the decision to make this article free to view. Traditionally, The Pointer operates on a paywall model of journalism and we do not carry advertisements, meaning our journalism is supported entirely from subscriptions. You can register for a 30-day free trial HERE. Thereafter, if you are able to continue subscribing, The Pointer will charge $10 a month and you can cancel any time right on the website. Thank you.
Submit a correction about this story