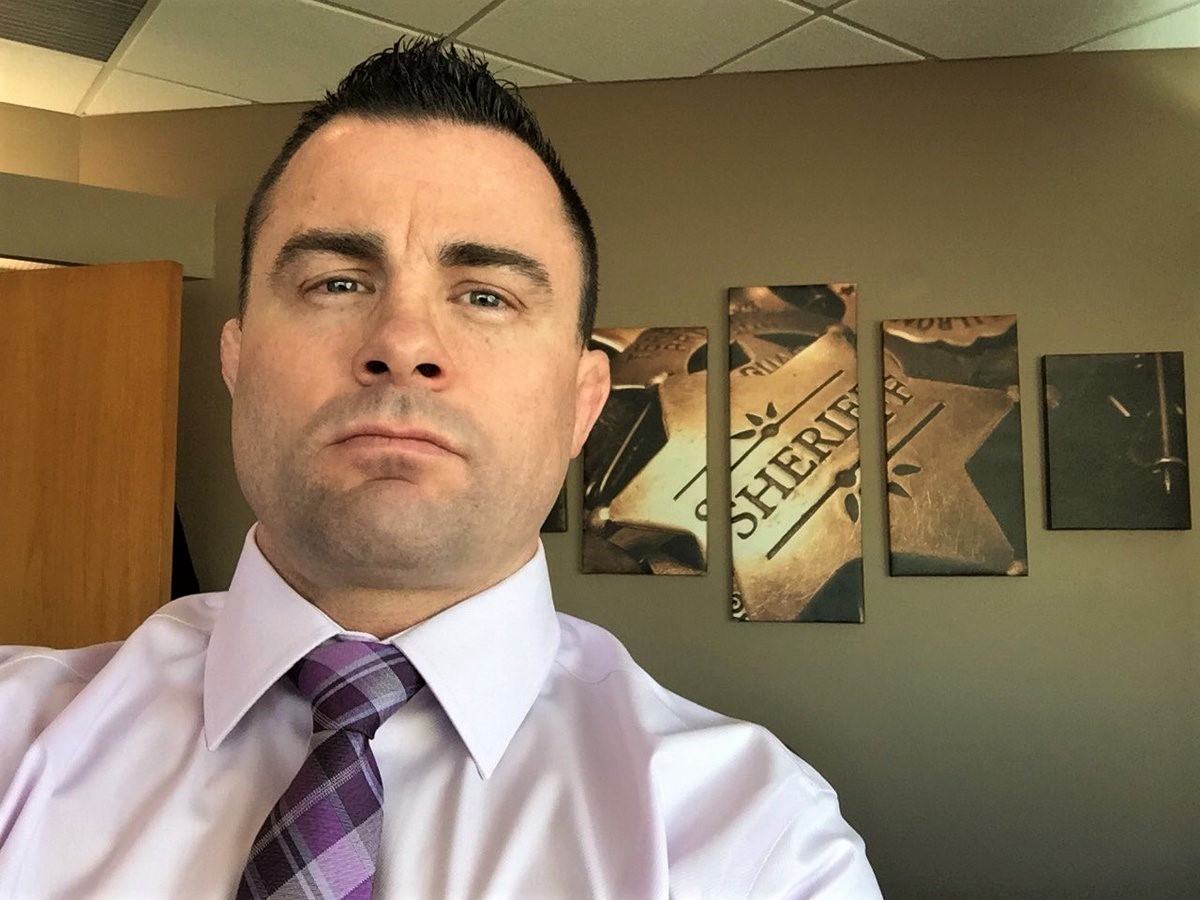 The Pointer file photos/Flickr/Twitter
'You are kidding right??': Peel police union president responds when asked for thoughts on body-worn cameras
The killing of George Floyd has reignited a movement calling for more transparency and accountability from law enforcement agencies around the world.
Failure to hold police officers accountable for abuse of power and unnecessary force has been a recurring issue for decades.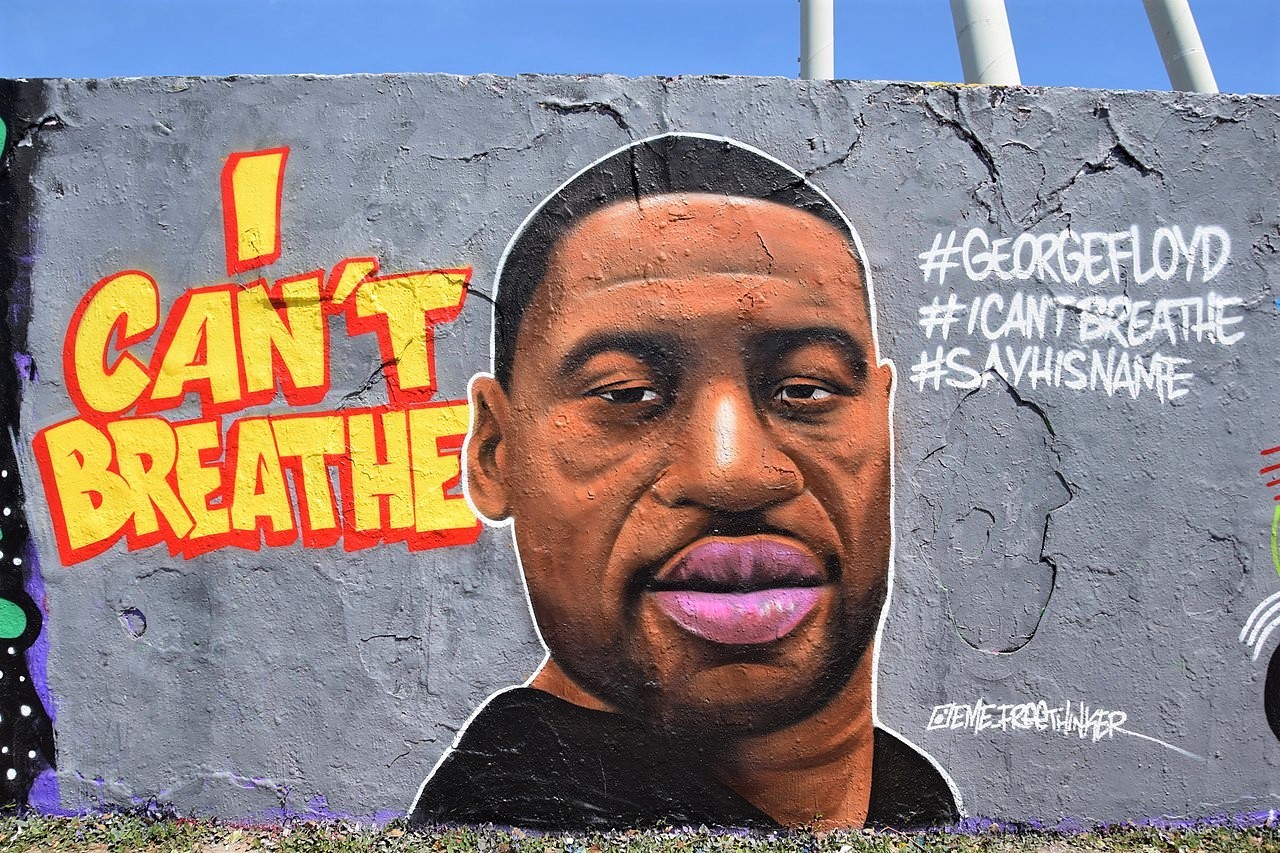 But only since the introduction of body-worn cameras, which many force's have resisted, has there been a legitimate option to not only monitor officer conduct, but deter them from behaving outside the rules.
The mayors of Mississauga and Brampton, who sit on the Peel Police Services Board, set the wheels in motion for Peel Regional Police officers to use Body Worn Cameras (BWC), after demands of more accountability from the community following Floyd's death in Minneapolis.
"Today, [the Peel police board] held an emergency meeting to fast track the implementation of Body-Worn Cameras for police in Peel. We recognize this won't fix everything," Mississauga Mayor Bonnie Crombie tweeted yesterday.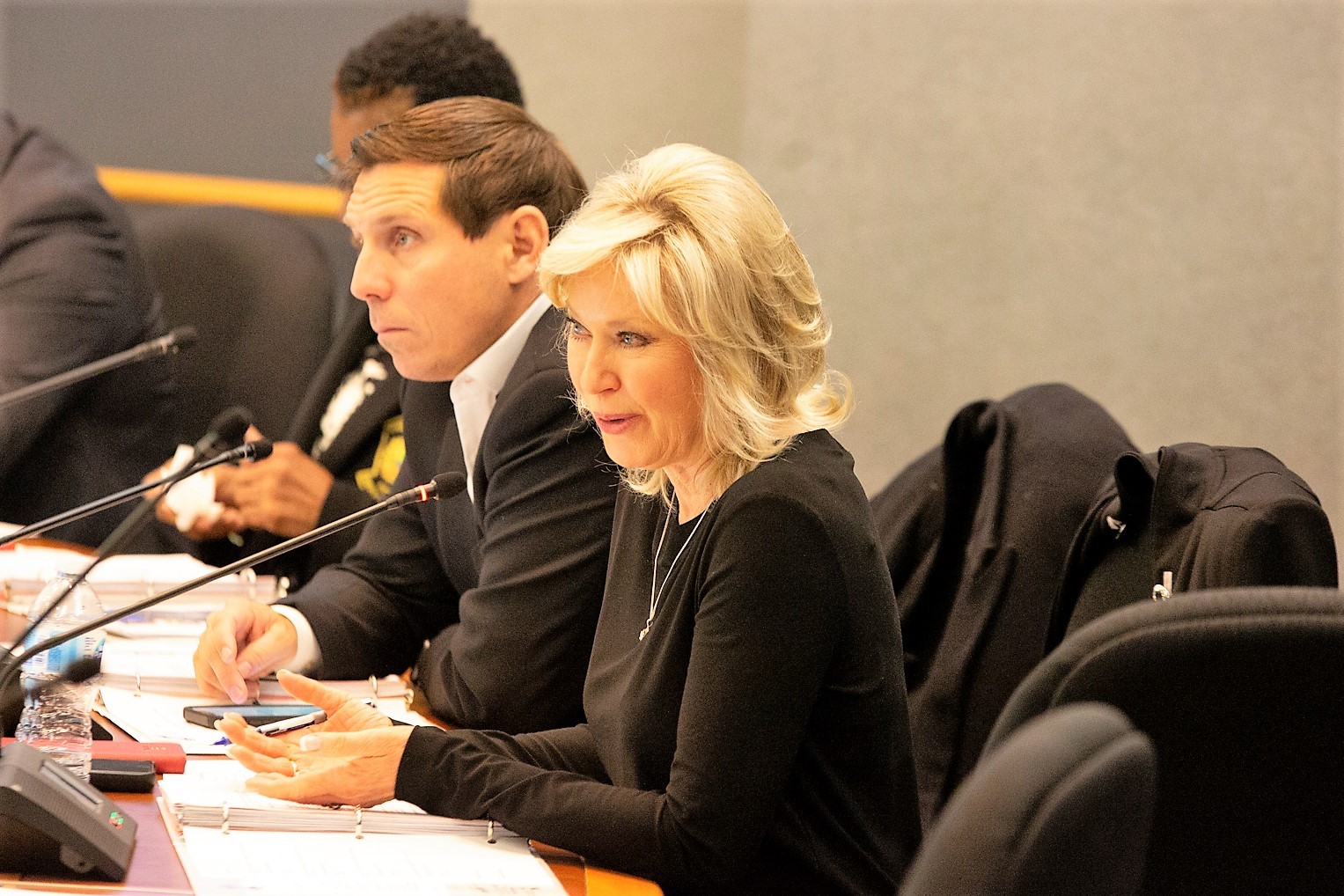 Mississauga Mayor Bonnie Crombie and Brampton Mayor Patrick Brown at a Peel Police Board meeting last year.
"Mayor [Patrick Brown] and I will be consulting with the Black African & Caribbean communities starting next week."
Her reference to not fixing everything, was in recognition of the troubled history Peel police has had with the Black community in both cities.
It was Crombie who led the charge in 2015 to end the force's harmful practice of carding, which had targeted Black individuals at three times the rate, compared to whites. Her move, shortly after she joined the board, came after decades of inaction by the oversight body, which had largely failed to oppose senior police brass within the department.
And while new Chief, Nishan Duraiappah, has promised change, and was the man the mayors chose to lead the force into a new era of policing after the controversial tenure of former chief Jennifer Evans, it's unclear how rank and file officers feel about being forced to wear body cameras.
When The Pointer reached out to Peel Police Association President, Adrian Woolley, the union boss voted in by the blue-shirt officers to represent them, he didn't exactly offer a sign of support for body cameras.
"You are kidding right??" he responded, Friday, when The Pointer asked him for his thoughts on the initiative.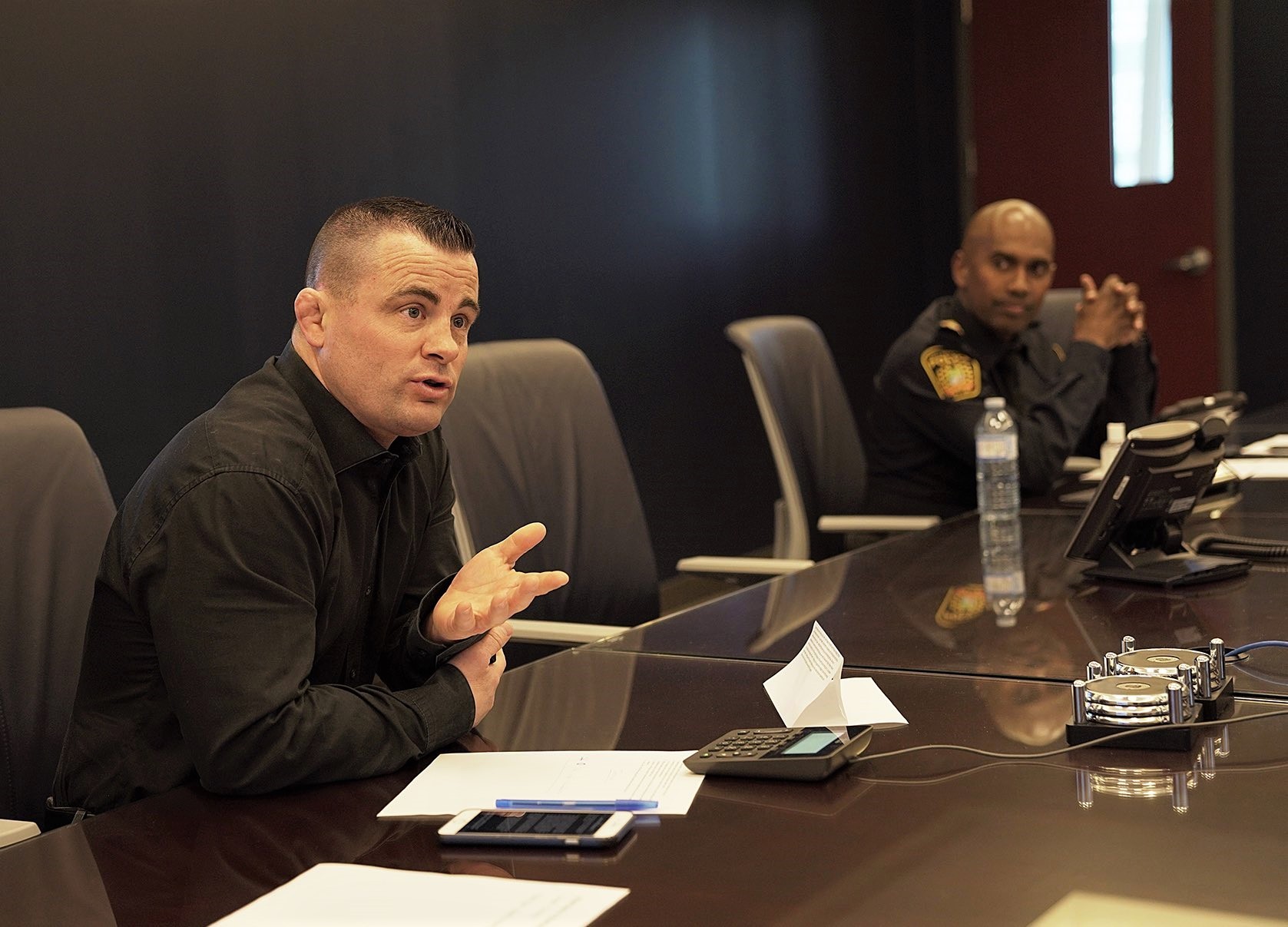 Peel Police Association President Adrian Woolley at a recent meeting with Chief Nishan Duraiappah in the background.
It's possible that he responded out of frustration, after reporting that was critical of his behaviour last year, when he was convicted of drunk driving after being caught going 174 km/h in a 100 zone with a blood alcohol level almost 50 percent above the legal limit.
But Woolley, a constable himself, who has been with the force for about 20 years and does not perform regular duties while he is the union president, offered no clarification to The Pointer when he was asked about the move to have officers wear body cameras.
It has been decried by many police unions across North America, that have cited a number of reasons for their opposition.
The constant stress of being under non-stop surveillance and the demands of managing the equipment, as well as concerns that defensive policing will be practiced, whereby officers might think twice before taking decisive action, which could put lives at risk, are among the reasons cited by critics of the technology.
Cost is also a major consideration.
"There will be a cost to this but I believe that this is the right thing to do even if there is a cost and the chief supports this decision," Brampton Mayor Patrick Brown said Friday.
"This morning, the Peel Police Services board instructed [Chief Nishan Duraiappah] to begin the process of implementing body cameras for [Peel Police]," Brown tweeted.
He said a report at the next board meeting will request cost implications and other operational details to get the initiative implemented, while community consultations on the use of body-worn cameras will "begin immediately".
"Transparency enables justice, it protects good officers and exposes bad individuals in our system. I hope that Peel region can be first in the country that fully adopts the use of body cams," he added.
He said Chief Duraiappah welcomes this initiative and they are working together to build trust with the residents the force serves.
Ron Chatha, Chair of the Peel Police Services Board said, "We welcome opportunities to strengthen accountability while ensuring greater community safety and well-being."
The Board and the Chief will continue to collaborate on these measures and will discuss options, possibly a pilot program, for the use of body-worn cameras at their next board meeting on June 26.
A study funded by the U.S. Department of Justice showed that placement of BWCs reduced complaints and use of force significantly. The research suggests that police disproportionately use force when attempting to control or apprehend suspects in disadvantaged neighbourhoods with large visible minority populations.
"Now more than ever we need to take action and preserve the public trust, while at the same time, allowing police to do their jobs effectively," Crombie said in a recent press conference.
Research reported in 2018 by the Ontario Human Rights Commission confirmed, "Black people are more likely to have force used against them by the Toronto Police Service that results in serious injury or death. Black people are 'grossly over-represented' in SIU cases that involve police use of force and 'little [has] changed' since the early 2000s."
Advocates suggest that body-worn cameras could be a key to finally bringing about change. It has been pointed out that some of the most high-profile cases recently, including the killings of Floyd and Eric Garner, who was choked by a New York City police officer in 2014, would not have led to widespread calls for accountability or involved criminal charges, had they not been captured on camera. Such footage provides valuable evidence to pursue prosecution.
The BWCs would also allow officers to have their side of the story corroborated and footage would stand as evidence across the aisles in courtrooms.
Peel police has a long history of problems dealing with the Black community.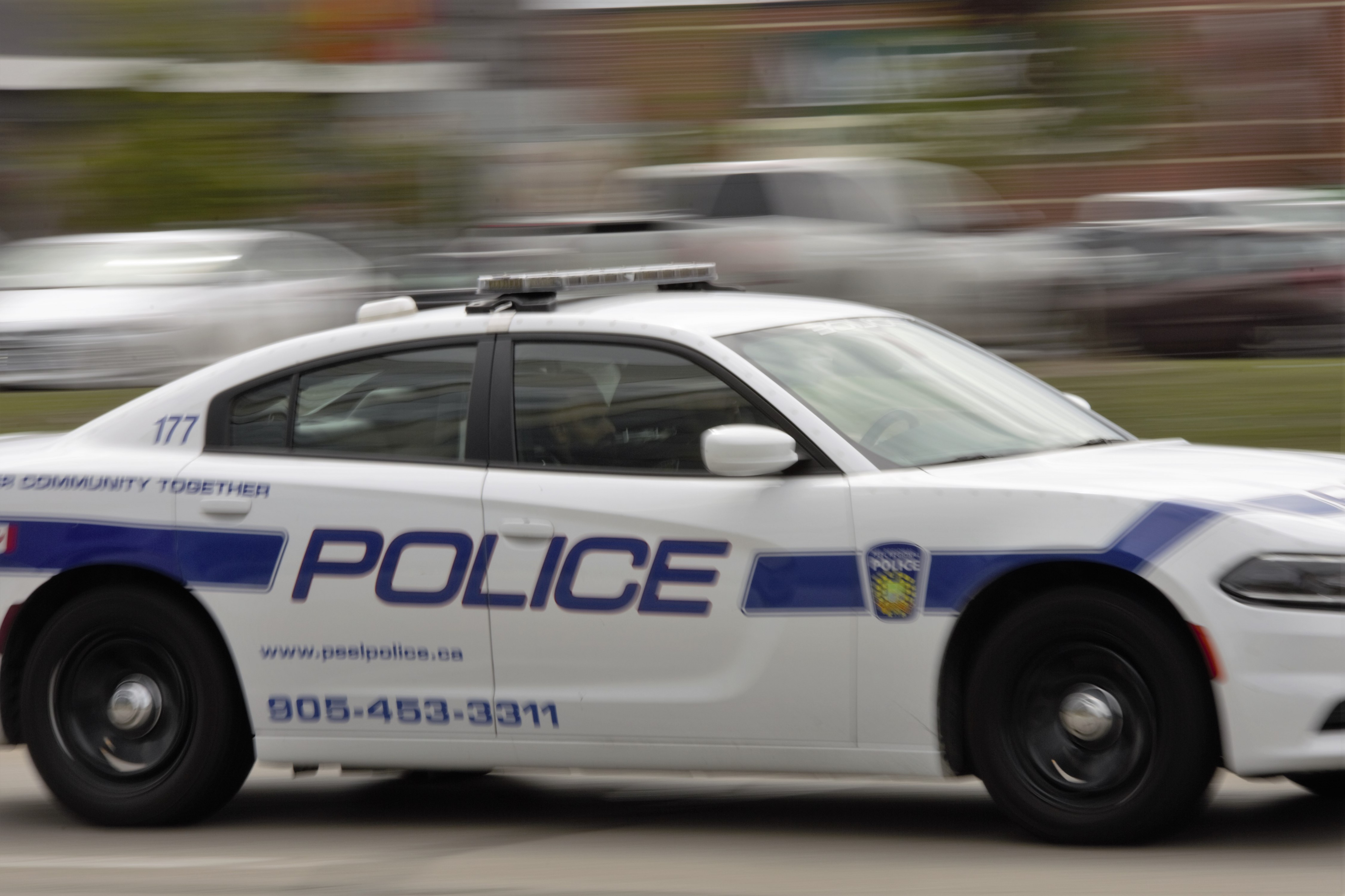 In 2004, Toronto Argonaut linebacker Orlando Bowen was approached by two undercover Peel police officers in a Mississauga parking lot. They accused him of dealing drugs. The officers didn't identify themselves and forced him to the ground where he was beaten until barely recognizable. The result: massive facial lacerations, a major concussion, and the end of his pro career at age 29. One of the Peel officers, Sheldon Cook, who had already been convicted for attempting to traffic cocaine, was later charged and convicted on seven other criminal counts in another case. Bowen was fully exonerated.
In 2014, Jermaine Carby, a 33-year-old Black male was shot and killed by a Peel police officer, in what a subsequent lawsuit described as an "unlawful street check [that] led to a confrontation which ended when Mr. Carby was shot and killed."
The knife he had allegedly brandished after Carby was carded was not at the scene of the incident, because an officer claimed he had removed it, in a blatant violation of procedure surrounding the protection of evidence. A knife was then introduced to investigators hours later by a Peel police acting sergeant. No one was charged in the death.
The fatal Peel police shooting of 26-year-old D'Andre Campbell, in Brampton in early April, sparked widespread outrage after the man's family said he suffered mental health issues and police failed to use any de-escalation methods before killing him.
Research by the University of Nevada Las Vegas shows that officers with body cameras have fewer misconduct complaints against them and another recent study by Israeli and American researchers found that, "based on evidence BWCs reduce the prevalence of use-of-force by the police as well as the incidence of citizens' complaints against the police."
With a massive, global movement sparked by the killing of George Floyd, the use of body-worn cameras by police in places like Peel might be an inevitability, even if unions resist.
---
Email: [email protected]
Twitter: @dudha_aishwarya
Submit a correction about this story