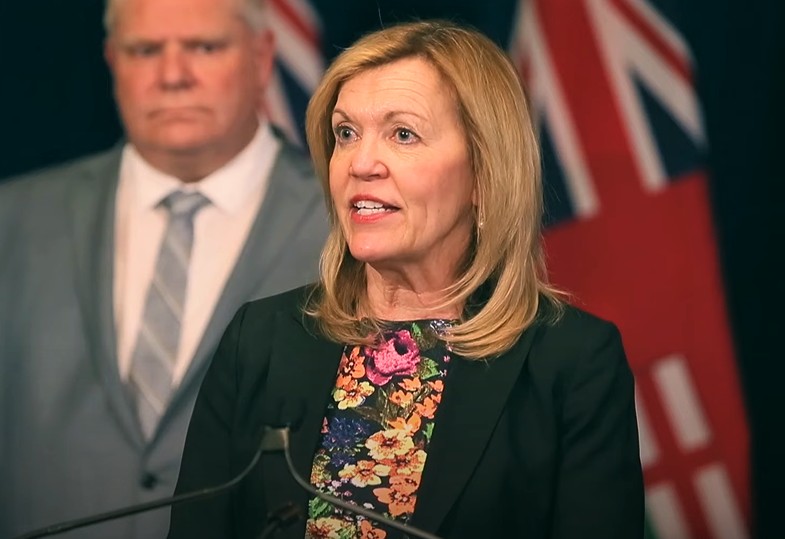 The Pointer file photos/Twitter/Map Region of Peel
UPDATE: Ontario takes 'full responsibility' for COVID-19 reporting error; Peel Public Health and William Osler stay mute 
One day after news broke that hundreds of positive novel coronavirus tests had not been reported, the local Peel organizations responsible are refusing to answer questions. Peel Public Health and William Osler both deflected inquiries from The Pointer.
The provincial government later said it takes "full responsibility" for the error, despite missteps and shortcomings by the Peel health organizations at the heart of the failure.
The breakdown in communication, originally reported Monday evening by CBC, saw hundreds of positive test results not make it from the lab to relevant public health units. Diagnoses were still available to the patients in question, who tested positive, via an online database, but their movements were not traced and those they may have infected were not contacted.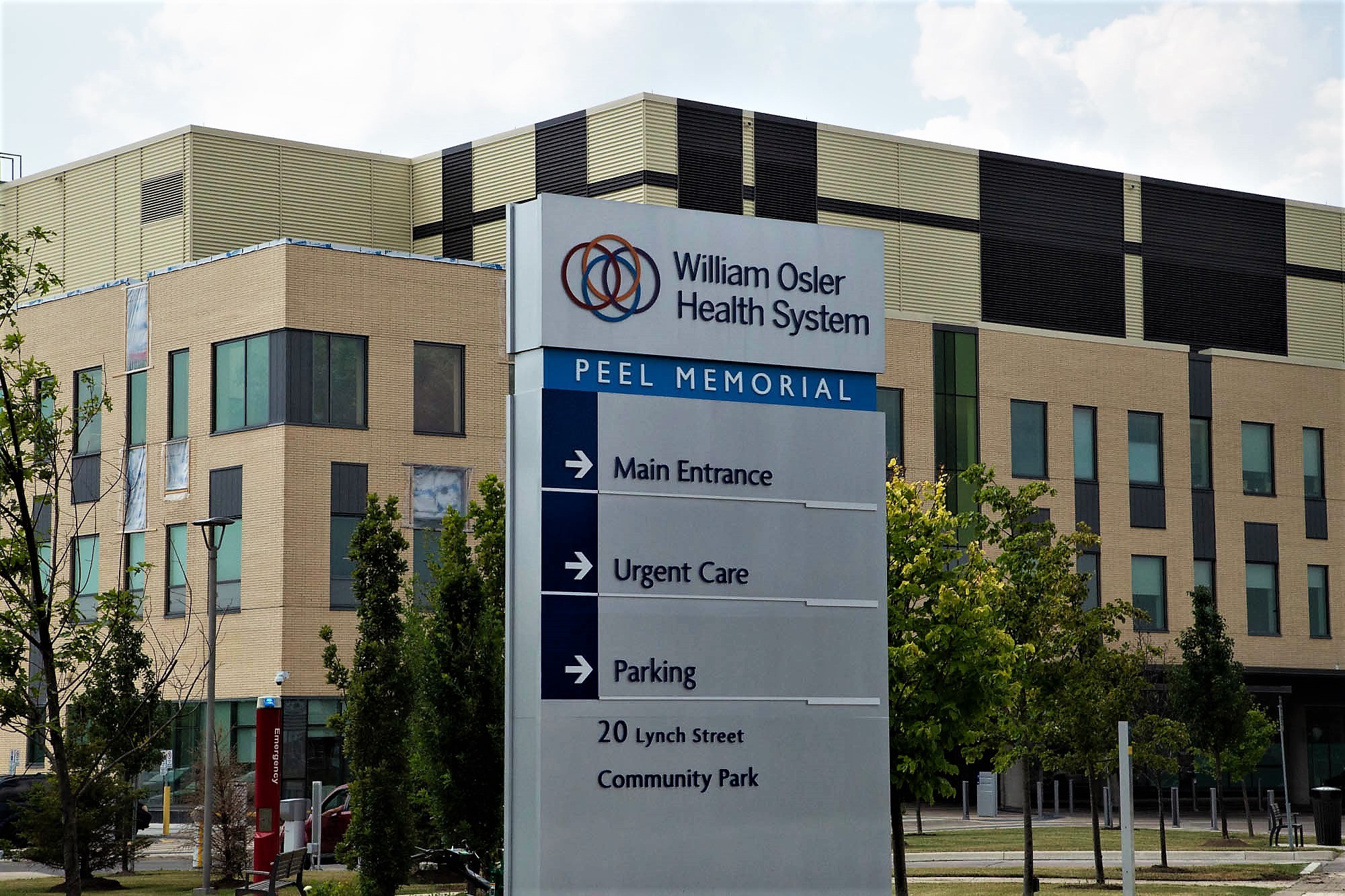 William Osler, which operates Brampton Civic Hospital and Peel Memorial, failed to report hundreds of positive novel coronavirus tests
It was originally reported that roughly 700 positive cases slipped through the net, with some dating back as far as April. Media reports suggested Etobicoke General's drive through testing facility was the source of most of the missed test results, but did not specify exactly how many were miscommunicated in total and where the original testing had been carried out.
William Osler, the health system at the centre of the controversy, was responsible for the testing, but it runs two facilities in Etobicoke and the testing centre at Peel Memorial hospital in Brampton (which does not have any in-patient capacity).
The province has now confirmed that "approximately 485 people" were impacted by Osler's communication error. Some confusion remains around that figure, though, after Health Minister Christine Elliott said on Tuesday during a press conference that 700 positive tests were not properly reported, the same figure the CBC cited, according to its sources.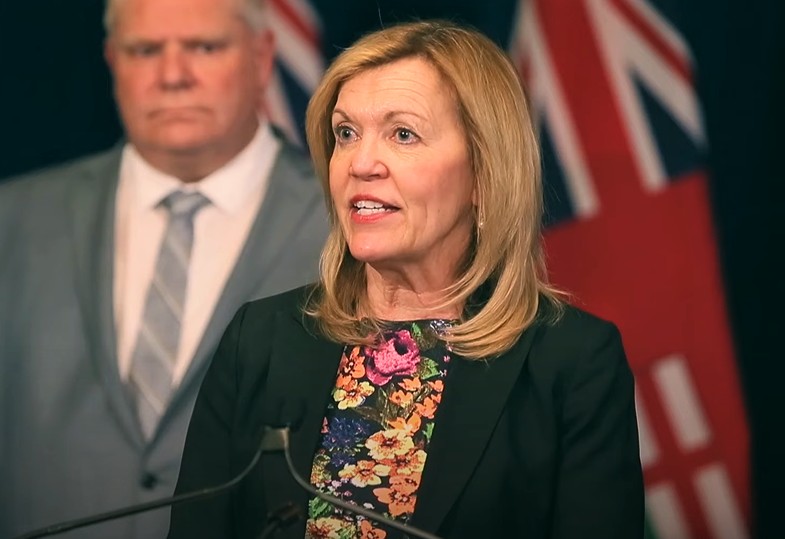 Health Minister Christine Elliott confirmed Tuesday that 700 positive tests were not reported, but another government source said the figure is 485
PPH, Osler and Ontario Health did not confirm when the tests that turned out positive occurred or how many days the failed communication carried on for. It was reported that some of the tests were done as early as April, but it's unclear if this is accurate or when exactly the missed results began.
Three different bodies were involved in the miscommunication. Tests are taken by William Osler at their Etobicoke and Brampton facilities, after which samples are sent to provincially operated labs for testing. Once tests were completed, patients were notified of their result directly online, positive or not, while the local health unit that corresponds to their postcode should also have been told.
Those who had tested positive live in 12 different local health units (but mostly in Peel, Toronto and York Region). Work is now desperately taking place behind the scenes to play catchup and trace the cases.
Contact tracing, the responsibility of regional public health units, is the practice of determining where a COVID-19 positive patient moved within a community, who they might have come in contact with and the likelihood of transmission. All those who might have contracted the virus are immediately informed and told to isolate under strict oversight. The practice, where healthcare responsibilities meet investigative work, has proven to be crucial to slowing viral spread and allowing for the reopening of jurisdictions. It allows authorities to monitor potential infection clusters and hot spots and track any potential further spread.
Dr. Isaac Bogoch, a professor at the University of Toronto who specializes in contact tracing, highlighted just how crucial rapidly tracking down possible infection is. Even the smallest delays make the job harder and give the virus an advantage.
"As soon as a swab leaves a person's nose, the clock starts ticking," he said. "What we want to see in a perfect world is the rapid turnaround time of the test, a very short duration... between a positive test and informing the individual of a positive test and then, of course, a very short interval between that positive test and contact tracers getting in touch with that individual to get a better sense of who [they] might have been in contact with over the last 14 days."
Dr. Bogoch said the error by Osler could have a ripple effect.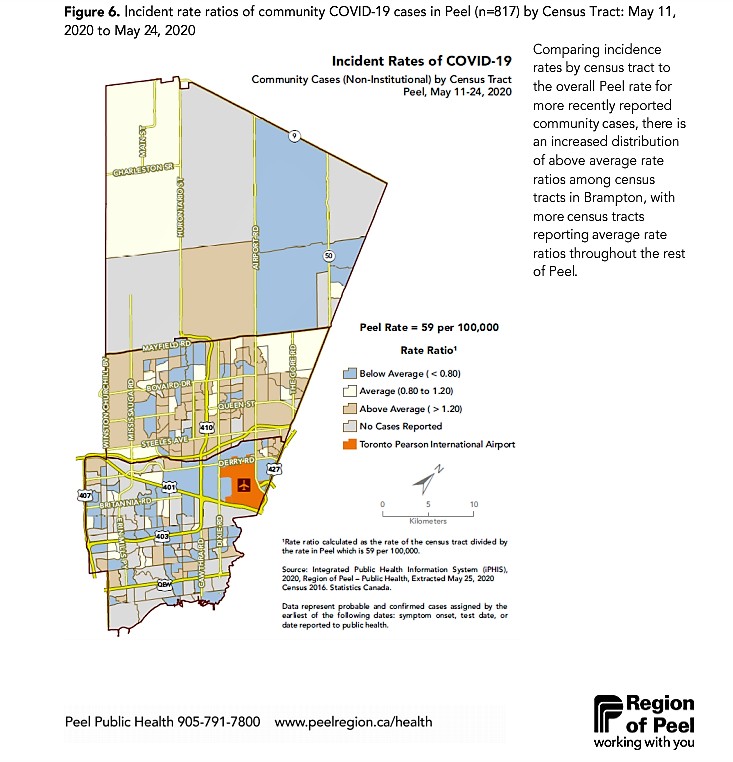 A neighbourhood map released last week by the Region, shows recent widespread high rates of infection-spread across Brampton
"In a setting like this, where there were 700 cases (485 according to one provincial source) that were [mishandled] … that can disrupt contact tracing. It sounds like contact tracing wasn't done in a timely manner in those cases. We know that can contribute to community spread and it appears that the areas affected by this are also some of the hardest hit areas in the GTA."
With Brampton a hot spot for COVID19 (and Toronto, York and Peel among other areas hit hard) Bogoch doesn't rule out a link between individuals who were not traced as a result of the miscommunication and the possible increased spread of the virus.
"There certainly might be something to the geographic location of where hard hit areas are and this issue with communication and follow-up on close contacts," he said.
As the hospital system submitting the tests to the lab, it was William Osler's responsibility to convey the positive results received back to local health networks to perform contact tracing. They failed to do so, but in a statement shared with The Pointer, the province's healthcare body took responsibility, nonetheless.
"In some cases, laboratories conducting testing for other hospitals/assessment centres have asked those sites to notify the public health unit of positive results so the public health units can begin contact tracing," Gillian Wansbrough, Communications Advisor at Ontario Health, said in an email.
Addressing Osler's failure to notify public health units about the positive tests, the province said it will shoulder the blame.
"Ontario Health takes full responsibility. The assessment centre and the COVID-19 lab are doing excellent work," Wansbrough said.
Gurratan Singh, NDP MPP for Brampton East, said local organizations should face scrutiny. The wider issue, he added, has been low testing from the government and an overall confusing approach.
"I think we need to turn to all individuals and get fact-finding information from all sources, but ultimately the government is the body that sets this directive and the buck stops with them. We need to ensure we're getting clarity from the government on this," Singh told The Pointer. "It's really troubling right now, the issues that are coming up around testing. I think the greater issue here is that we're seeing a testing strategy that is piecemeal and under resourced… This is especially concerning given that Brampton has become a hot spot and resources are needed."
Even with the province's admission of responsibility — seemingly for confusion about who should be informing public health — William Osler and PPH have questions to answer.
It remains unclear if the 4,962 positive diagnoses displayed on Osler's website as of June 2 include the missed tests or even how the error was discovered. Aside from the province reminding organizations of their responsibilities, it is also unclear what is being done to stop it from happening again.
For PPH, the event also raises significant concerns. Since it is PPH's responsibility to track daily test results coming in through Osler, it is unclear how nobody noticed the reporting gaps from Osler, the only hospital system carrying out testing in a city of 650,000 residents. It is also unclear if the news, of potentially hundreds of unreported cases in Peel, will impact plans to reopen businesses and amenities in Brampton and Mississauga.
The Pointer put these questions and others to William Osler and PPH. Both acknowledged the questions, saying they would not be responding and directed all inquiries to the province.
Brampton and Regional Councillor Martin Medeiros, who is leading the City's task force to reopen, did not respond to questions about the possible impact on the group's plans.
"The question I would like to ask is, why is it that William Osler is woefully inadequate and they don't communicate it in the public realm. Why is it that the public don't know what their inadequacies are?" Richard Antonio, Chair of the Peel Health Coalition, said to The Pointer. "They should accept responsibility and blame [for the error]," he added, saying that underfunding from the province and mismanagement were real concerns to the community about William Osler, along with their Brampton Civic and Peel Memorial facilities.
While the province plays an important role in the entire process, the lack of responsibility taken by local healthcare officials raises concerns. For both organizations, this is not the first error they have been involved in.
In early April, Peel's Interim Medical Officer of Health was forced to extend a public apology after the Region wrongly informed 16 people they were COVID-19 negative when they had in fact tested positive.
"Our team is working quickly to notify these residents and make sure they have what they need to manage this difficult situation," Loh wrote at the time. "On investigation, we found that several positive test slips were mixed with a batch of negative results received from labs … This error was not noticed until after the notification letters were mailed. We have made changes to our process to ensure that this situation does not occur again in the future."
Now, the Region and its public health agency find themselves again facing a serious issue around the failure to manage positive test results.
William Osler also faced controversy after declaring a COVID-19 outbreak at Brampton Civic among its kidney dialysis program, when ten staff working in the unit at different Osler hospitals tested positive. The organization said it had informed all patients in the program of the outbreak and taken the correct procedures to protect them, but Ramdatt Bani, a kidney patient who was treated by the team, said no such communication had taken place and that he only found out about the outbreak from The Pointer.
"All patients on the Dialysis Units are being notified and are being actively monitored. All hemodialysis patients will receive testing," Donna Harris, manager of public relations for William Osler, said on April 13. A month later, Bani could not get any answers about why he had not been notified of the outbreak or tested.
The timelines for Osler's outbreak declaration also appeared to contradict its own rules, but questions about the apparent mishandling of the outbreak reporting went unanswered.
The repetition of errors by William Osler and PPH combined with a lack of accountability and ownership for the latest, serious misstep will concern residents in Brampton, especially if infection rates continue in the wrong direction.
"Ontario Health is very sorry that this has occurred," Wansbrough said. "The impact of the error may not be fully understood for some time. When public health agencies complete their case management and contact tracing there will be a greater understanding of the impact."
---
Email: [email protected]
Twitter: @isaaccallan
Tel: 647 561-4879
---
COVID-19 is impacting all Canadians. At a time when vital public information is needed by everyone, The Pointer has taken down our paywall on all stories relating to the pandemic to ensure every resident of Brampton and Mississauga has access to the facts. For those who are able, we encourage you to consider a subscription. This will help us report on important public interest issues the community needs to know about now more than ever. You can register for a 30-day free trial HERE. Thereafter, The Pointer will charge $10 a month and you can cancel any time right on the website. Thank you.
Submit a correction about this story