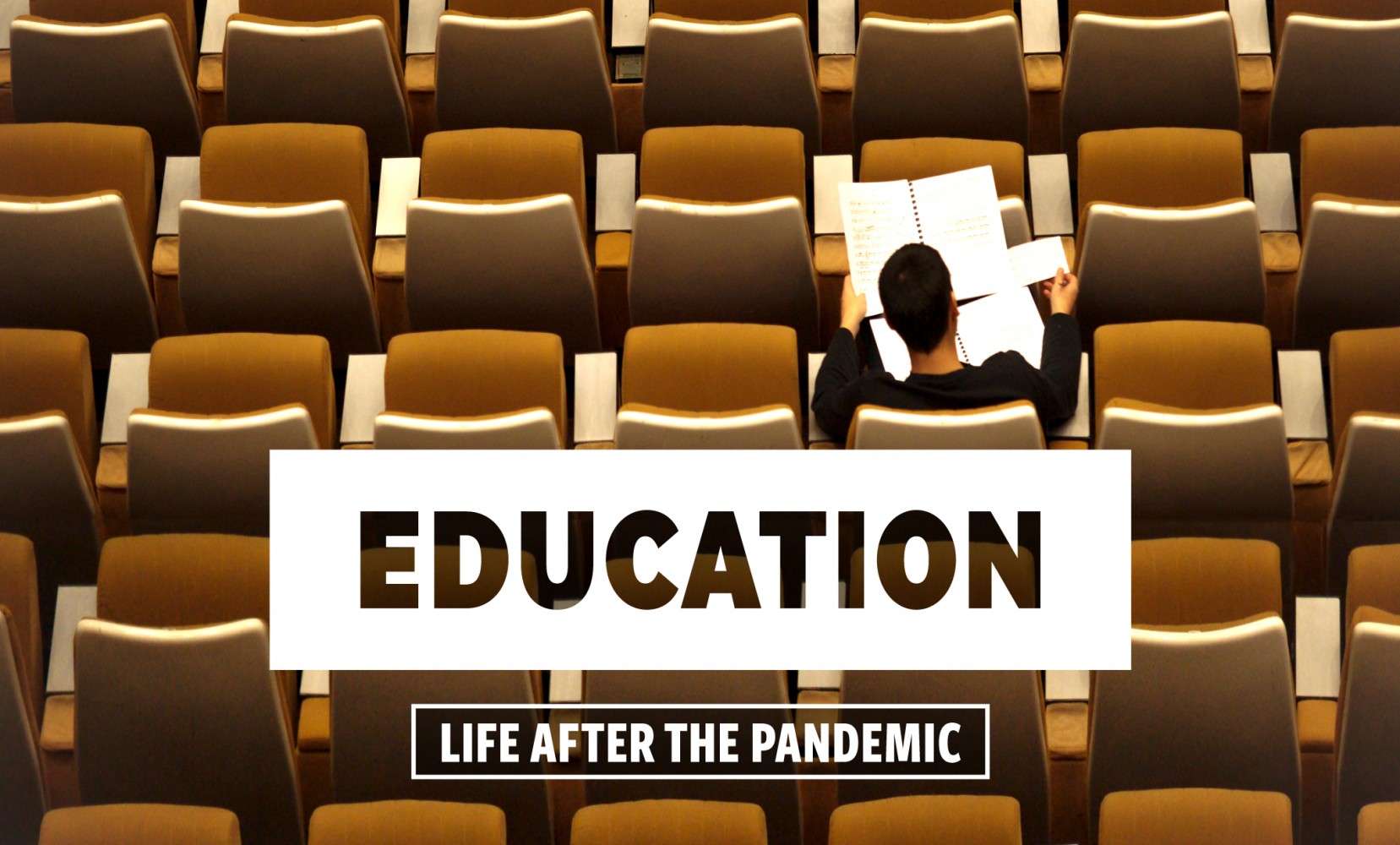 Graphics from Backpack Studios/Tracking Online Education in Canadian Universities and Colleges/Photos from Wikimedia Commons/Twitter-Nokha Dakroub/
After centuries, will COVID-19 finally force Ontario's archaic education system to innovate?
In 680 A.D., an English abbot described how a school should be run. The Latin he used would not be familiar to many now, but the setting he described likely rings true, universally.
"Your holy wisdom should provide masters for the boys, and the clerks," Aldhelm, the Abbot of Malsbury, England, wrote. "Let there be separate spheres for those who read books, who serve singing, who are assigned to the writing school. Have masters for each of these classes, lest having leisure time they wander about the place and practice empty games or be employed in other fatalities."
Not unlike today, Aldhelm mentioned subject specific teachers, the danger of distraction and the need to avenue students into fields of learning that suit them individually. Without the dated language, the words and phrases would not be out of place at many school boards in Ontario or even the Ministry of Education.
As the abbot demonstrates, schooling as we know it has seen very little change for centuries. The fact his description is still fit for many educational settings in Ontario in 2020 is telling.
Wall plaque at the Catholic Church of St Aldhelm, Malmesbury. It says: "St Aldhelm 639-709, Abbot of Malmesbury and Bishop of Sherborne, Latin Poet and Ecclesiastical Writer."
Over the 1,340 years that have elapsed since the abbot described his education setting, curriculums have changed and practices improved. Education is no longer reserved for the children of the rich, males or the privileged. Education has been expanded to all, but the principles of how to teach people together in a classroom have not really evolved, fundamentally.
After more than a millennium, COVID-19 could finally be the confronting force that pushes education into a creative, digital age. The event that makes it unrecognizable to the clergy of medieval England.
Will innovation, real modern advancement hurtling the rest of our world into a technology-crazed future, be the legacy of this pandemic in our schools?
On March 20, Education Minister Stephen Lecce helped spring that change when he made the decision to extend spring break by two weeks. In a series of subsequent announcements, school closures were pushed further and further back. Eventually, the Ministry confirmed buildings would remain shuttered until after the summer.
The closure of schools impacted families around the province. Students were forced to face a new reality, while parents were kept at home and asked to supervise their children's education.
But, even as classrooms went dark, screens were lighting up around the province. Slowly, and initially unconvincingly, teachers and students came to grips with online learning, with mixed results.
The practice had been at the centre of a storm for months before the pandemic, with extensive strike action by teachers over Ontario's push for mandatory online learning, which modernists including many in post-secondary education embraced, while many within the school system voiced their resistance to change.
The end of in-person teaching in March pushed all toward blanket, mandatory online learning. Lecce and his government seemed somewhat prophetic in their intense desire to move more classes online. Even with e-learning now the key to student success, union push back against virtual face-to-face learning has been strong, in support of many teachers who simply don't like the concept.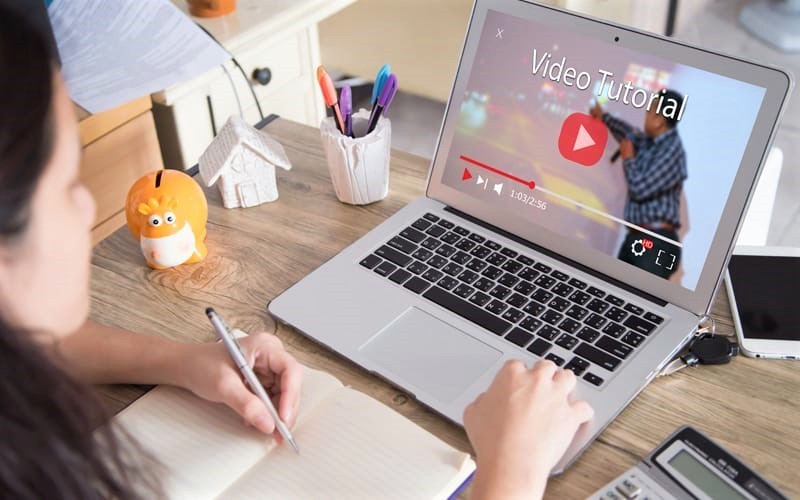 A sight that could soon become familiar to students across the province as schools move toward further online learning methods.
Harvey Bischof, president of the Ontario Secondary School Teachers' Federation, previously told The Pointer students or teachers may not have a suitable place in their homes to take part in synchronous learning (the ministry's term for multi-platform online teaching). The term is a positively spun description that likely intends to draw attention away from the fear-inducing idea that digital spaces might usurp some traditional modes of teaching.
But, regardless of the tussle between government and unions, where a sour feeling remains from the bitter collective bargaining disagreements and strikes, online learning is here. It is now slowly making its way into the mainstream, with educators looking to capitalize on its benefits now that its introduction is critical to students' academic success.
How successful educators are in embracing online learning while COVID-19 forces it upon them will determine how much education could change as we move out of the pandemic and look beyond.
"I think the pushback we saw about e-learning is a stark example of that [new COVID-19 reality]. And now look where we are — mandatory e-learning is here and it's not even the government [pushing for it]," Nokha Dakroub, a trustee with Peel District School Board, told The Pointer in an interview at the end of March. "I think the way to see this, is a learning opportunity, not just in public education but probably in most sectors. [A chance to see] what the technology that we already have is all about and how much more efficient our society can be."
Much of the controversy and fear that preceded the sudden mass introduction of e-learning in schools boiled down to what can be summarized as lazy tuition. People evisengened entire courses being dumped online with video classes and perhaps an accompanying textbook. This fear was juxtaposed against the image of conscientious teachers in classrooms, speaking to students individually, stopping to help those who struggle and interacting at a personal level.
According to Nick Smith, a veteran public school teacher and leader in online education based in British Columbia, this is the danger of digital learning. If teachers can avoid laziness, they can do something great.
"It isn't that online education isn't effective. In many respects, online courses are able to exceed the outcomes of their face-to-face equivalents. The issue is that online teaching requires a different set of skills and attitudes than classroom instruction. Though we might imagine that it is like going from a typewriter to a word-processor or a chessboard to a computer chess program, it isn't. It is more like broadcast TV to social media," he wrote in an article for The Tyee published in late March.
Essentially, if teachers are able to embrace their new online learning world it can be something unique and powerful. That embrace needs to be more than translating their current material into a video or notes to be emailed around.
Online learning provides a variety of opportunities, ranging from real time interaction to break out groups and one-on-one video tutelage. Websites such as Kahoot, an online quiz software, allow students to engage in innovative ways they would not normally in the classroom. Well designed courses can — for want of a better word — become more three dimensional than standard classroom tuition.
"One of the issues with online courses is that they look so complete — everything from start to finish is right there in one package. They give the illusion that students can just be dumped in and will teach themselves," Smith added. "The teacher's role, at that point, is just [as a] marking machine."
Therein lies the danger of bad online courses: students get left behind and teachers don't realize until they're marking tests. For that reason, the role of a teacher in post-pandemic digital learning may not change that much, with only their location perhaps differing from before.
For students to get an online learning experience that is as good as the classroom setup perpetuated for centuries, technology will have to be used innovatively to envelop the student in information. Good teachers don't walk into a classroom, hand notes to their students and then leave; online learning should strive for more too.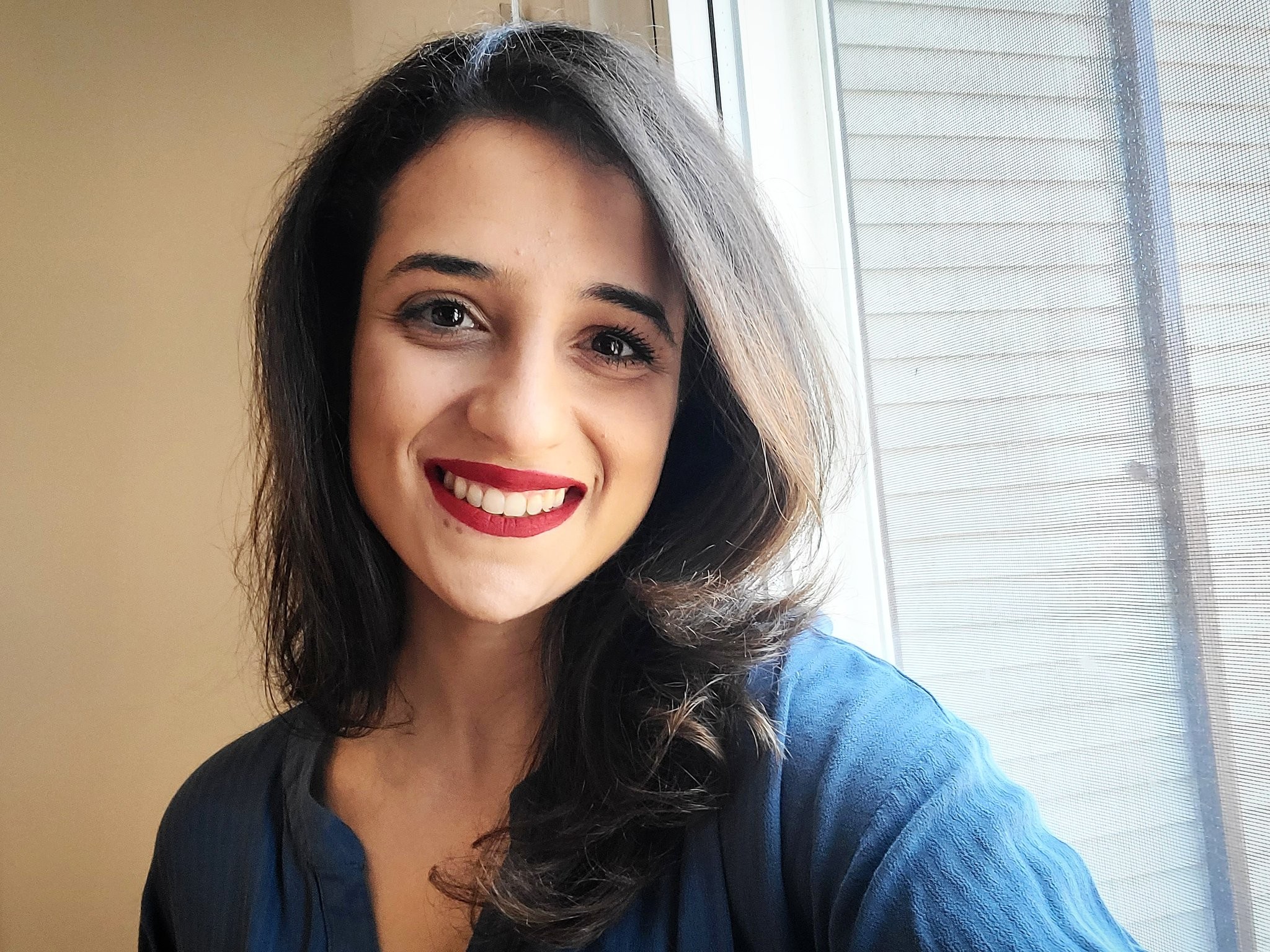 PDSB Trustee Nokha Dakroub
It's a style of learning post-secondary education institutions have traditionally excelled at. Their nimble response to COVID-19's physical distancing restrictions blew Ontario school boards out of the water.
Many post-secondary institutions have already announced their fall semesters will be taught entirely online. Queen's University in Kingston made the call in mid-May, with the decision to teach remotely designed to ensure clarity and avoid the constant deferrals and confusion demonstrated by the province in continually postponing the school year instead of simply cancelling it.
It suggests an even greater number of high quality online courses will be part of their plan going forward. Perhaps whole degrees will soon be digitally available.
"Our students will rightly want our remote offerings to be more advanced than those developed on short notice in March," Mark Green, provost and vice-principal (academic) at Queen's, wrote in an internal email shared on Reddit. "[M]ost course delivery will need to be done through remote means in the fall, even if students are physically present in Kingston."
The advantages universities like Queen's have in the provision of digital courses comes from years of investment. Before COVID-19, the number of courses available virtually was growing every year, the pandemic may now tip them into the majority of courses at some institutions.
An annual study (Tracking Online Education in Canadian Universities and Colleges) found that "the vast majority" of post-secondary institutions offer online learning. In 2019, enrollment and offering of online courses stayed consistent, with few institutions moving away from their significant digital investments.
Not all institutions surveyed had long-term learning strategies, but of those that did, 71 percent said online teaching was very or extremely important to the future of their academic planning. In 2019, before the COVID-19 pandemic hit, universities and colleges were already thinking about the importance of e-learning and had an advantage as a result.
The blanket introduction forced by COVID-19 was something none were expecting and it is a move that changes the game. As a result, the likelihood of the majority of Canadian post-secondary institutions offering their fall semester exclusively online is high.
This opens up a range of possibilities.
On the one hand, institutions such as Queen's fear that a drop in international enrollment (where students pay higher fees) will hit their coffers. Despite teaching online, universities aren't lowering their fees to reflect the lowered costs they are facing.
Equally, putting an entire campus online for the fall could have major benefits. While online learning was important before, it was one component for students who may be briefly away or have a timetable clash. It was not designed to replace the entire university experience.
In a post-COVID world, having a version of the entire university experience online could be huge. It would open Ontario post-secondary to students around the world on all schedules.
"Students are really interested in a sense of community when they come to learn in a post-secondary settings," Dr. Yael Katz, Vice Provost Academic at Sheridan College, told The Pointer. "How you create that sense of community and that sense of connectedness is really integral to their learning experiences. The inability to access the physical campus and experience a community physically really compels us to envisage what that might look like in an online format. How do you envisage those spaces of engagement [virtually and] make them available to students in alternative formats?"
The reality of all online learning is that whichever school, college or university cracks that question first in a post-COVID-19 world could be at a huge advantage. If institutions like Sheridan were able to offer a fulfilling, completely online campus, they could attract students from around the world who may not even need to leave their home country. The competition, which is so often based around previous reputation or destination country when it comes to international tuition, would change.
The race to become the best completely online institution is one that tears up the rulebook.
Elementary schools and high schools are not thinking that big; they are years behind universities when it comes to online learning. For them, a chance to look at how post-secondary education's blueprint is taking shape, is key.
"Universities and colleges, they've been doing it for years," Dakroub said. "It wasn't that they've hired outside companies to teach these courses, no, it's all the professors teach some courses online and some courses in person… Now, are they going to be appropriate for every grade? I don't know. Is it going to work for every subject? I'm not sure."
No one at any level is suggesting that school will never take place in classrooms again. Instead, many hope that COVID-19 will force school boards and educational leaders into a digital era ripe with benefits, a change that finally revolutionizes the classroom format.
In Peel, for example, a student body that is almost 85 percent racialized is taught by teachers who are overwhelmingly white. This means there are a variety of subject matter areas important to students that are centred around race, history, culture or religion that some are simply not qualified to teach.
While its current workforce could continue to teach subjects like math, physics or geography as it always has, the rise of online learning post-COVID-19 would allow the board to expand its selection. History could be offered with a Black lens through online courses by teachers particularly interested or qualified in the topic. Religious studies could focus on Islam or Hinduism instead of taking a more western and Christian outlook.
These courses could be delivered digitally to students in Peel by educators with relevant lived experience.
Almost overnight, students who have felt underrepresented for years, could have a selection of course options relevant to their heritage, background and possibly home culture. If e-learning is done properly (and not lazily) it has the potential to utterly transform the education experience across Ontario for all ages.
"We have to kind of take a look at the nuance, we're not going to move away from in-class and in-person school, that's very important for development," Dakroub said. "But I think the idea that e-learning is this horrendous thing that we can't possibly imagine in public schooling in Ontario or anywhere else in the world — I think we're going to need to move away from that."
---
Email: [email protected]
Twitter: @isaaccallan
Tel: 647-561-4879
---
COVID-19 is impacting all Canadians. At a time when vital public information is needed by everyone, The Pointer has taken down our paywall on all stories relating to the pandemic to ensure every resident of Brampton and Mississauga has access to the facts. For those who are able, we encourage you to consider a subscription. This will help us report on important public interest issues the community needs to know about now more than ever. You can register for a 30-day free trial HERE. Thereafter, The Pointer will charge $10 a month and you can cancel any time right on the website. Thank you.
Submit a correction about this story