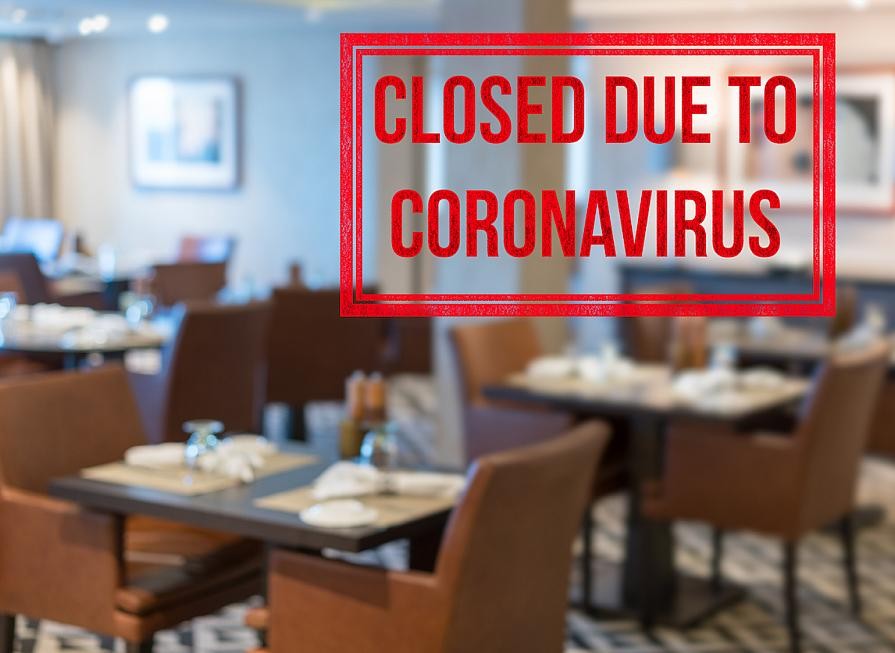 Photos Courtesy Paola Jameson/Flickr
Business owners trying to avoid eviction question why they can't get direct help from national rent program
Like many communities, small businesses are the backbone of Peel's local economy.
They create job opportunities, put money into the transactional system of enterprise, with dollars constantly being pumped in then changing hands, and contribute mightily to the quality of life in a community.
They are at the front of municipal politicians' minds; the engine that needs to be looked after at all costs.
Yet, despite their crucial role in any city, numerous small business owners are questioning why more isn't being done to help them during this catastrophic time.
"(Landlords) just want to have the money or they prefer to have an empty space, I think, but they don't even want to lose one dollar," Paola Jameson, the owner of Casa Chic, a Mississauga-based furniture store, told The Pointer.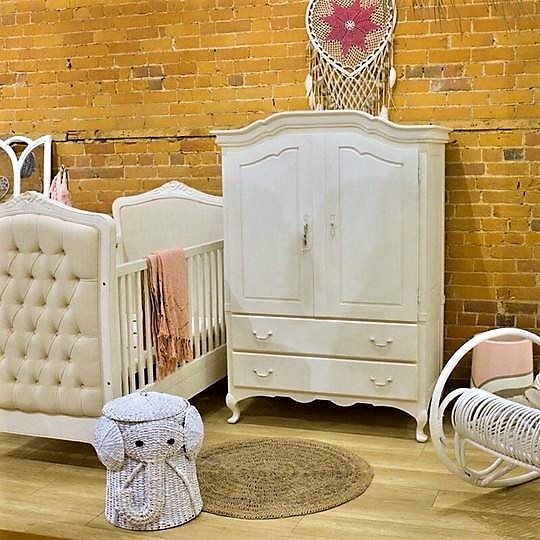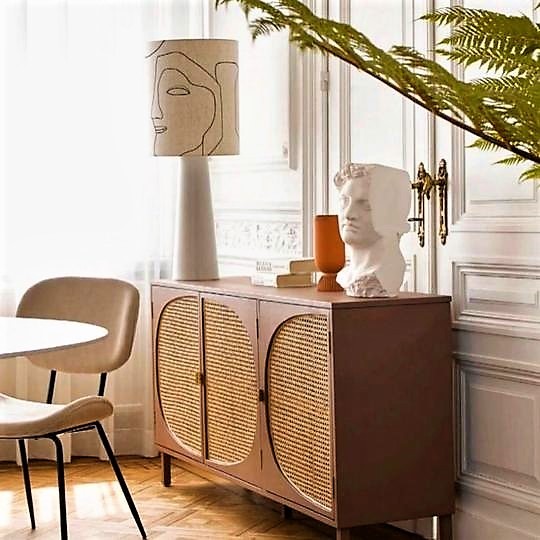 Mississauga's Casa Chic sells stylish furniture for the youngest in the house and the oldest, but sales have been decimated by the ongoing pandemic
Last week, tenants across the province faced the threat of eviction under Ontario's Commercial Tenancies Act, which allows landlords to evict businesses 16 days after rent is not paid.
May appears to be a particularly tough month, more than six weeks into the widespread closure of society after emergency measures were mandated across Ontario and the rest of the country.
A recent survey conducted by the Canadian Federation of Independent Businesses showed 58 percent of respondents (all small businesses) won't be able to pay their full rent for May without any assistance. This number sat at 25 percent for April's rent.
Politicians are aware of the desperate situation facing business owners. On May 15, a day before evictions would legally be allowed, Premier Doug Ford slammed commercial landlords who would be following through on legal evictions the next day. "I side with the tenants. Give them a break. Give these small businesses a break, they work their backs off. They're trying to survive," Ford said.
But other than acknowledging the hardship and beseeching property owners to be reasonable, he said the province won't be stepping in to propose a temporary ban on such evictions, citing legal issues that would almost certainly arise.
Instead, he asked people to take part in the Canadian Emergency Commercial Rent Assistance (CECRA) program. It provides relief to small business owners through partnerships with upper levels of government and landlords.
On May 12, Brampton Mayor Patrick Brown echoed a similar call through a letter to the Minister of Municipal Affairs and Housing, asking for the provincial government to step in and temporarily ban evictions until they are approved for CECRA.
"Small business drives our economy, employs millions of Canadians, and has done so much to support our communities. In this dire moment, we must have their backs," the letter states. The Pointer reached out to the Ministry, which pointed to numerous financial supports that small businesses might be eligible for through a range of provincial programs. But there was no indication that specific action could be taken to prevent evictions that are currently legal.
Based on information from a city report, small businesses made up 94.6 percent of all commercial entities in Brampton in 2018. Numbers from 2017 show small businesses in Mississauga employed 44.5 percent of the city's labour force.
Landlords are the ones responsible for signing up for CECRA, and the decision to do so is theirs. If approved, a tenant will only be responsible for paying 25 percent of their rent, with the Federal and Provincial government pitching in to pay 50 percent. The remaining 25 percent would be forgiven by the landlord. "If I were them, I'd take 75 percent. I think that's a pretty good deal for landlords," Ford said. The program applies to rent paid in April, May and June.
Based on the widespread complaints since the program was announced, many small business owners aren't happy with the scheme, mainly because business owners aren't allowed to apply for the program themselves, yet they're the ones who need the help.
Jameson says the only ways she believes such a program would really help small business owners is if it was either mandatory for all landlords to partake in, or, money was given directly to business owners to be used for rent relief.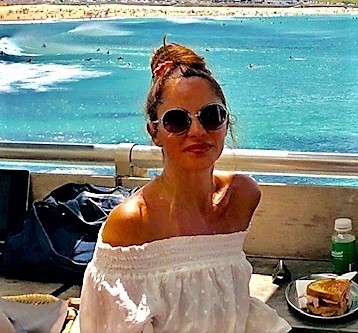 Casa Chic owner Paola Jameson says sales in recent weeks have started to pick up, but she's had to lower prices
She said her landlord is not participating in the program and she's unsure if he will in the future. No agreement for any rent reduction has been made.
Applications for the program opened today, May 25, and close August 31, and can be submitted retroactively. In that case, landlords would have to refund paid rent or come to some sort of mutual agreement, such as using the money toward rent for future months.
Jameson has been paying her rent in full, and in order to do so while also paying the one employee she has kept on, she's had to reduce prices to keep some business during the shutdown. Her faith in any help through the government program is disappearing just like the business that used to come in through her door.
While the federal government has introduced a number of other assistance programs to help small businesses, many owners have fallen through the cracks of the often limiting requirements, including Jameson.
The latest announcement from Ottawa came May 19, with an extension to the Canada Emergency Business Account (CEBA) program, which offers loans to businesses. Changes include allowing businesses to apply for the program with a lower payroll threshold of $20,000, with some restrictions. When the program first launched, businesses needed a minimum payroll of $50,000.
For her, the help so far has been lackluster and she doesn't hold out hope for any more financial assistance programs designed to help small businesses like hers.
"It has already been two months and we still had to pay rent. If you couldn't borrow money from friends or make money on your own business, you're done already. So right now, it's too late."
The CFIB survey illustrated how badly support is needed, with 91 percent of survey respondents saying any sort of rent assistance needs to be "meaningful" and not through the pipeline of loans, which can be rejected by the banks that administer the program, or conditioned on a range of repayment requirements that are incredibly onerous.
As for rent relief, owners want to be able to apply for it themselves.
But this isn't the approach the government has taken. In reality, the implementation of such support is not viable to small business owners, like Jameson, as they have no control over their own situation and are at the whim of landlords.
Jameson says she will continue doing everything she can to keep her business open. In the past two weeks, she has seen an increase in sales, which was a pleasant surprise. But she's barely staying afloat. Any extra cash or savings are non-existent, and rent is due in a few days.
---
Email: [email protected]
Twitter: @nida_zafar
Tel: 416 890-7643
---
COVID-19 is impacting all Canadians. At a time when vital public information is needed by everyone, The Pointer has taken down our paywall on all stories relating to the pandemic to ensure every resident of Brampton and Mississauga has access to the facts. For those who are able, we encourage you to consider a subscription. This will help us report on important public interest issues the community needs to know about now more than ever. You can register for a 30-day free trial HERE. Thereafter, The Pointer will charge $10 a month and you can cancel any time right on the website. Thank you.
Submit a correction about this story