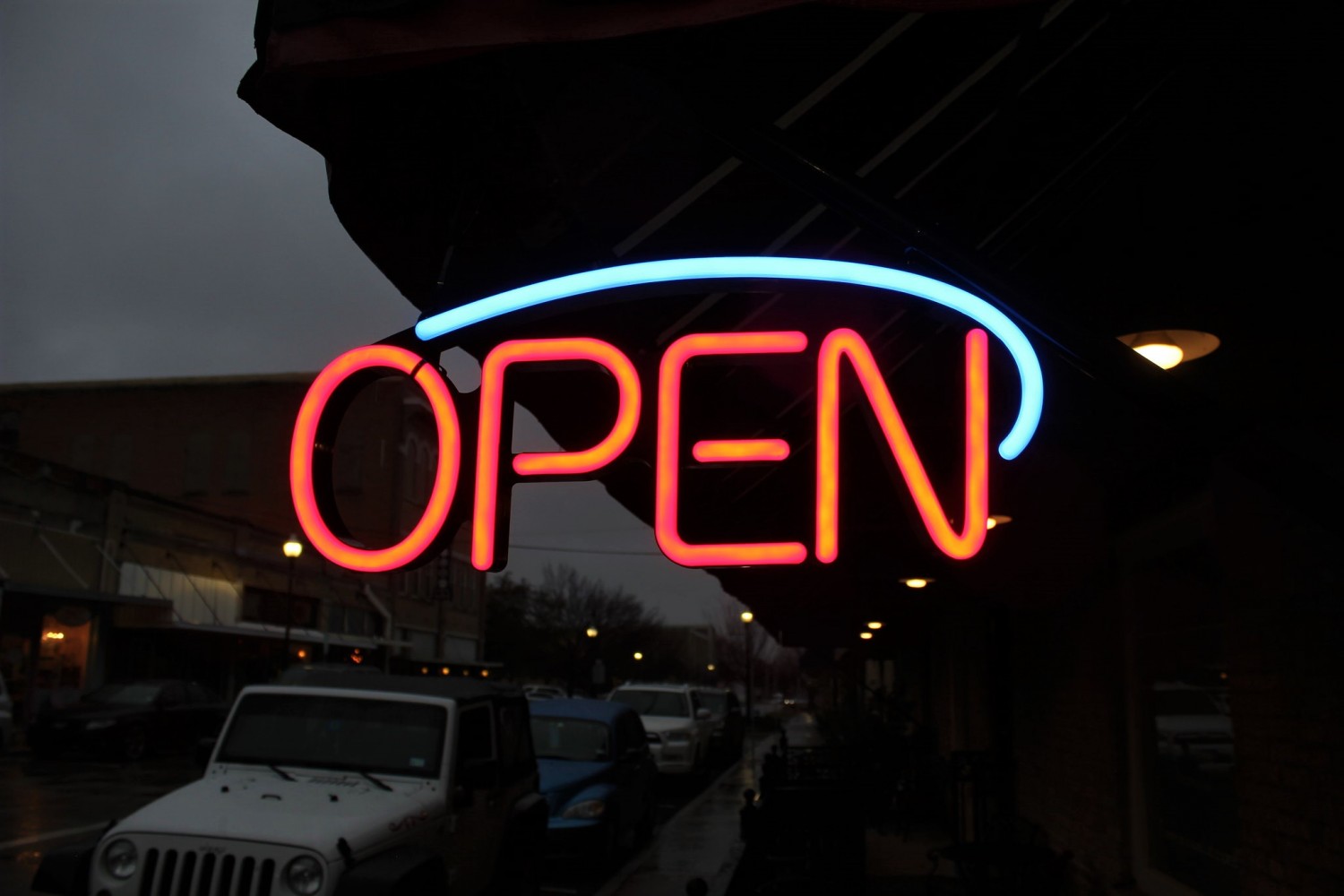 Photos Flickr-Nicolas Henderson/City of Mississauga/City of Brampton/Screen grabs Twitter-Bonnie Crombie/Graphics Government of Ontario
With screams to reopen, Mississauga and Brampton's high COVID-19 numbers put them between a rock and a hard place 
Closing things down was fairly simple, leaders at every level pulled in the same direction. Reopening has been anything but.
The closure messaging cut through the noise. Everyone except essential workers was told to stay home to limit the spread of COVID-19 and protect the province's healthcare system and the entire country. Prime Minister Justin Trudeau and Premier Doug Ford sang from the same song sheet, composed by the most senior public health officials, and the collective direction to all Canadians was crystal clear: shut down and stay home.
Those who were confused about their individual responsibility simply had to err on the side of caution.
Reopening one step at a time is proving more complicated. While some communities in Ontario have seen relatively few new cases of the novel coronavirus over the past few weeks, others have not seen their trend slow as much as they need to consider a return to any kind of normality.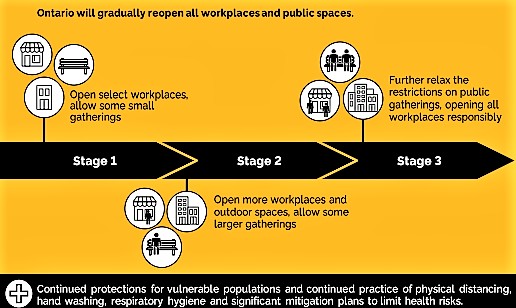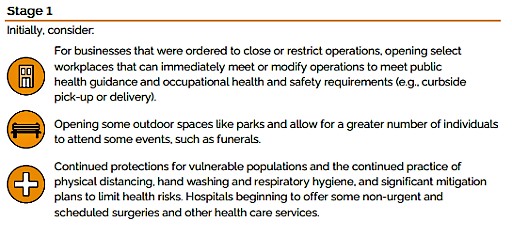 As the number of new cases in parts of Ontario has slowed, much of the Greater Toronto Area has seen consistent spikes. In Peel, the recent pattern has been worrisome.
"We have not seen a decline in new cases in line with the Province's own framework for reopening," Doctor Lawrence Loh, interim medical officer of health at the Region of Peel, said on Wednesday. More than 20 percent of all new COVID-19 cases in Ontario from the past week occurred in the Region of Peel.
In Brampton the current number of confirmed cases since the beginning of the pandemic, as of May 21, represents a rate of 30.66 infections per 10,000 residents (based on a population of 650,000). In Mississauga the figure is 25.51 per 10,000 (based on 750,000 residents in the city).
In Ontario, as of the same date, the rate per 10,000 sat at 16.68, meaning Brampton has almost twice as many infections per capita compared to the entire province.
Across Canada the rate per 10,000 is 21.6, but this is greatly skewed by Quebec, where the rate is 53.84. If you remove Quebec, the rate of confirmed infections across the rest of Canada since the beginning of the pandemic, is 12.35 per 10,000.
So, both of Peel's cities are experiencing far higher case-rates compared to the rest of Ontario and the rest of the country, other than areas of Quebec where the virus-spread has far outpaced everywhere else.
Doctor Lawrence Loh, Peel's interim medical officer of health, sets the medically-based reopening approach, which many do not agree with
As Loh implied, the COVID-19 picture throughout Peel is still worrisome. Current infection rates mirror the level of new cases that were seen in March, when emergency orders were first put in place, Dr. Loh pointed out. For example, March 30 saw the Region report 84 new cases of COVID-19. In comparison, 76 new cases were reported on May 18.
Despite the stern words from Peel's top health official, some facilities in Mississauga and Brampton have reopened for the public.
Throughout the gradual reopening process, Mississauga Mayor Bonnie Crombie and her Brampton counterpart, Patrick Brown, have been vocal in their calls for a local solution. Both cities have asked Ontario Premier Doug Ford to allow each city to take things at their own pace and not to force the process on those who aren't ready.
"If businesses aren't ready to open — and if Mayor Crombie doesn't think that businesses in Mississauga are ready — by all means don't open up," Ford said, responding to a question at one of his daily briefings last week.
The public needs to understand that municipalities have final say over when and how they will reopen their community.
The signal to open from the province is a greenlight and not a requirement; just because a business is allowed to open doesn't mean they have to.
With Ford telling leaders they can go at their own pace, the decision for how fast to open Brampton and Mississauga is in the hands of Patrick Brown, Bonnie Crombie, the two city councils and Doctor Lawrence Loh.
Public pressure may blow one way and political will in another, but the province has made it clear: Peel is free to move slower than Ontario as a whole and follow the advice of its local health department.
But it's not that simple, as local residents and business owners see neighbouring jurisdictions lifting restrictions while Brampton and Mississauga officials are forced to consider the data and facts from local public health officials.
"So it's a little bit frustrating," says Andrew McColl, owner of Brampton BJJ, a martial arts club that rents space from a City-owned recreation centre. "I guess they're coming from a point of safety but it [would] be nicer if Patrick Brown was following the provincial and the federal government…not trying to be a hero in the whole thing."
The frustrated entrepreneur, like so many other business owners in both cities, needs his livelihood. Families across the region are desperately trying to get by with a fraction of their pre-pandemic income. But McColl says he can appreciate the factors local leaders have to consider and agrees that responsible decision making will help in the long run.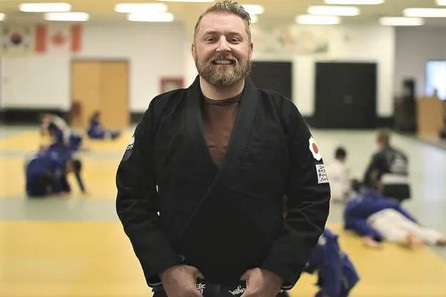 Andrew McColl, owner of Brampton martial arts club BJJ, does not agree with an overly cautious reopening plan
"It totally would. But they're taking things slower than the rest of the province, which I don't understand. BC's opening up way ahead of everyone. So it's actually a great model for us to follow. Why Brampton has to go behind everyone else. Like, it's not necessary. Like there's no liability on their end for this so what's the point?"
It's unclear if there would be any legal liability for any municipality that allows businesses to reopen, despite advice from local public health officials and any future infections that could be linked to premature reopening.
On Tuesday, Education Minister Stephen Lecce gave Peel even more explicit power. He announced that summer day camps may go ahead in July and August, but only with the advice of local health officials. He offered Dr. Loh the powers Crombie and Brown have asked for and told regions they could choose to greenlight summer day camps or block them based on their own local picture.
Asked on Wednesday about how he would use this power to determine when it was safe to open summer camps, Loh referred to provincial resources and said to "stay tuned." Loh, the region's top public health official, could not lay out the red lines and thresholds that would need to be met to allow camps to open safely.
"We continue to explore various metrics and indicators," he explained. "We're actively in discussion with other health unit partners to see what makes sense going forward. Certainly anything we do would be in consultation with our health units on thresholds and in line with best evidence and data that we can."
It also remains unclear if Dr. Loh and his team are adequately testing in the region. He has not answered questions about whether Peel's current testing performance has met provincial expectations, which Ford has recently said are not being met by certain public health agencies across the province.
Earlier this week, Loh suggested during a press conference that the region is not testing adequately, stating it needs to be broadened. It's unclear why current testing levels have not met the need.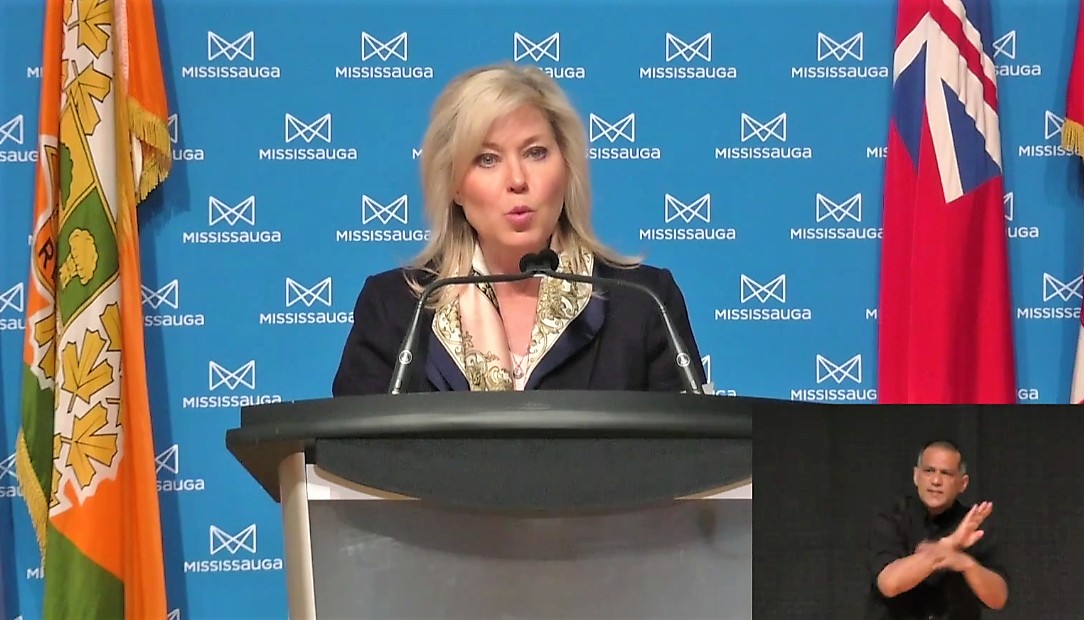 Mayor Bonnie Crombie has faced down criticism and stood strong on her commitment to reopen when and how it's right for Mississauga, but has not yet laid out a clear plan for local businesses
Meanwhile, the mayors of Brampton and Mississauga, despite their concerns over the province's timeline, have stopped short of wielding the power bestowed on them by Queen's Park. Crombie and her fellow council members are taking things slower than neighbouring Toronto, but are beginning to reopen certain things.
Brown and his colleagues are allowing activities like tennis to start up, something that goes against the serious COVID-19 picture the city faces.
In Mississauga, city hall has held back opening some of its public amenities, but not all of them. Golf courses and marinas are open and community gardens are set to reopen. This despite the number of cases in the region which, by Peel Public Health's own admission, are not yet under control.
In recognition of the severity of infections locally, Mississauga will keep leash free dog parks, public and private tennis courts, skate parks, park benches, picnic benches, sports fields and courts closed for now. The city has stopped short of continuing a full shuttering of facilities, and stands in contrast to the City of Toronto, which has moved with wider reopenings, and Brampton too, which has also lifted more restrictions than its neighbour to the south.
McColl's exasperation is hard for him to hide.
"I think businesses should be given a little bit more freedom in the whole thing. And yes, I do think masks and social distancing is important and just kind of slowly test the waters. Not saying to dive in the deep end on this, but yeah, just test the waters slowly and make some progress."
He voices the feelings that people in both cities have shared on social media, since the province announced at the beginning of the month that overall Ontario numbers were trending in the right direction.
In many ways both cities are fighting a public information battle, trying to convey the local reality, but overwhelmed by widespread messaging that gets disseminated out of Queen's Park, which does not detail the reality community by community.
"I think we've kind of past that point of locking everyone down and saying we've got to get this under control," McColl says. "It's been long enough. Let's give people some freedom and let's just see where it goes. I understand if they open up and no one cares and it gets out of control and they have to lock down again. The citizens are going to have to take some responsibility here too. But, I think...for Brampton, specifically, it's too much."
While Brown has claimed he will lead a local-focused decision making process, it remains unclear what this will specifically look like. The City has not provided clear instruction on what can and cannot reopen and under what specific conditions.
Regarding some recreational options the City did release this: "The City will reopen its 21 tennis and seven pickleball courts on Tuesday, May 19. These courts will be open from Monday to Sunday. Before 11 AM, courts are exclusively available to seniors."
It also opened the municipally-owned Peel Village Golf Course today, May 22, under strict physical distancing requirements.
But even a casual glance at some golf courses in the GTA that have already opened provides plain evidence that these requirements are almost impossible to enforce.
Both cities have the power to go much further. With Peel Public Health still advising residents to be careful, only travel for essentials and stay local, the opening of recreational facilities such as golf courses seems to contradict the advice of public health officials and the recent trend in cases across both cities.
But politics is always about balancing expectations, which seldom line up.
It may be easier to be physically distant while playing golf or tennis than soccer, basketball or baseball, but keeping everything closed even while cases continue to rise, is simply not acceptable to many residents.
The cities could delay construction on their own projects until they feel the region is safer or even advise local businesses to stick to curbside pickup and not to open their doors.
At her weekly press conference on May 20, Crombie touched on the issue of local power. She said the very act of publicizing a plan to reopen Ontario as a whole made residents expectant. She placed emphasis on the power of the initial announcement by Ford three weeks ago, that stacked the deck against local municipalities in the public information and buy-in effort.
In essence, whatever cities do after the province has said things can reopen could be a case of closing the stable door after the horse has bolted.
Despite McColl's business involving the sharing of physical space, his insistence that the 4,000 square foot facility can be a safe place for about 20 patrons at a time, illustrates the complexity in balancing his desire to reopen with the reality public health officials in Peel are grappling with.
"Brazilian Jiu Jitsu (the martial art he teaches) is similar to wrestling. It's all close contact."
But he already has plans in place, despite no firm date for him to reopen.
"What we will be doing is we're going to be taking everyone's temperature, we have those precautions in place already. We have waivers telling people the risks. We will be thoroughly cleaning the mat a lot more often than we used to. Probably before and after each class, for sure. We're going to have to stagger people in the gym. People aren't going to be able to roll or spar or anything like that. We're going to start by doing solo drills. People will be social distancing within the gym. We're going to have floor markings on the mat to make sure they follow the social distancing and we'll probably do that for about two weeks. If everything's good, then we'll start easing into the sparring from there."
Crombie and Brown have had to endure harsh words on social media for not reopening as fast as possible, with claims from some residents that they will not support the leaders in the future.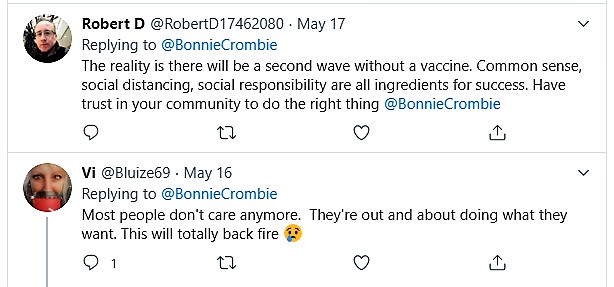 Responses to a tweet last week by Mayor Bonnie Crombie, affirming that Mississauga will reopen based on the local reality, illustrate the impossibility of pleasing everyone
Crombie, who enjoys widespread approval across her city and won the last election in a complete laugher, has asserted her confident leadership, despite the criticism, stating repeatedly that she will put safety above all else.
But she has also voiced her frustration with Queen's Park's messaging.
"I can't emphasize enough that cities need a sufficient heads up on the details of what is included in each of the reopening phases, so that we can make the decisions that reflect our local realities," she said. "When these announcements are made public, it creates an expectation that the reopening can happen overnight, but they can't."
Councillors in Mississauga will receive a staff report on the issue of further reopening next Wednesday, May 27.
---
Email: [email protected]
Twitter: @isaaccallan
Tel: 647 561-4879
Email: [email protected]
Twitter: @nida_zafar
Tel: 416 890-7643
---
COVID-19 is impacting all Canadians. At a time when vital public information is needed by everyone, The Pointer has taken down our paywall on all stories relating to the pandemic to ensure every resident of Brampton and Mississauga has access to the facts. For those who are able, we encourage you to consider a subscription. This will help us report on important public interest issues the community needs to know about now more than ever. You can register for a 30-day free trial HERE. Thereafter, The Pointer will charge $10 a month and you can cancel any time right on the website. Thank you.
Submit a correction about this story