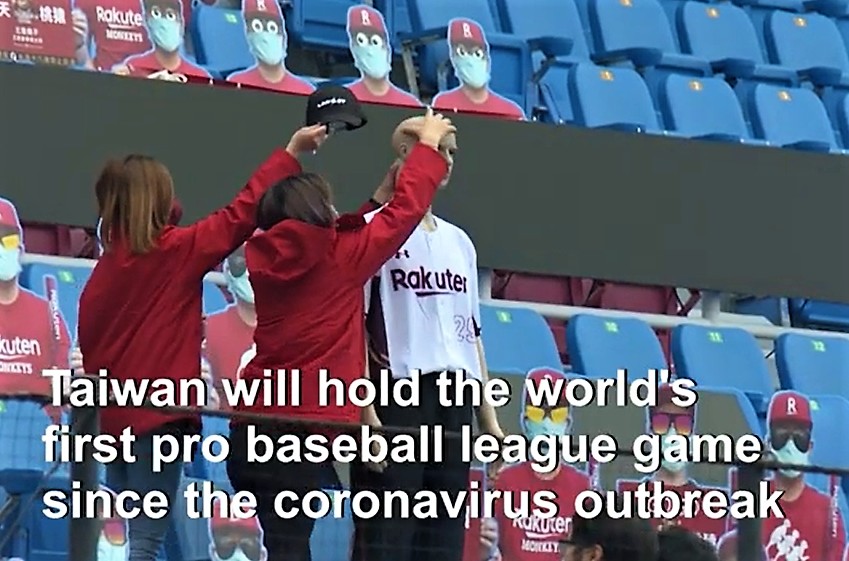 Screen grabs YouTube
Signs the apocalypse is upon us
Many fervent fans of sports grew up in the halcyon years of the 1960s to the early 2000s. This was the age of Mantle-Mays, Arnie-Jack-Wright, Ali-Foreman, Gretzky-Lemieux-Wickenheiser, Magic-Bird-Miller (Cheryl), Sampras-Navratilova, Pelé-Maradona-Hamm, and right up to Jordan, Tiger, Annika, Serena, Venus, Ronaldo, Sinclair and Messi.
Those who followed the athletes' exploits couldn't wait for their weekly sports fix of the best magazine ever produced for jocks, the testosterone-fueled Sports Illustrated.
Its arrival on the newsstands was a cause for celebration, and the kaleidoscope of world-class photography and riveting profiles penned by some of the giants of sports journalism – Herbert Warren Wind, Frank Deford, George Plimpton, Gary Smith, Rick Reilly, and future novelists like Dan Jenkins, Richard Ford and Kurt Vonnegut – transported young readers to their bedroom salon rubbing shoulders with the greats.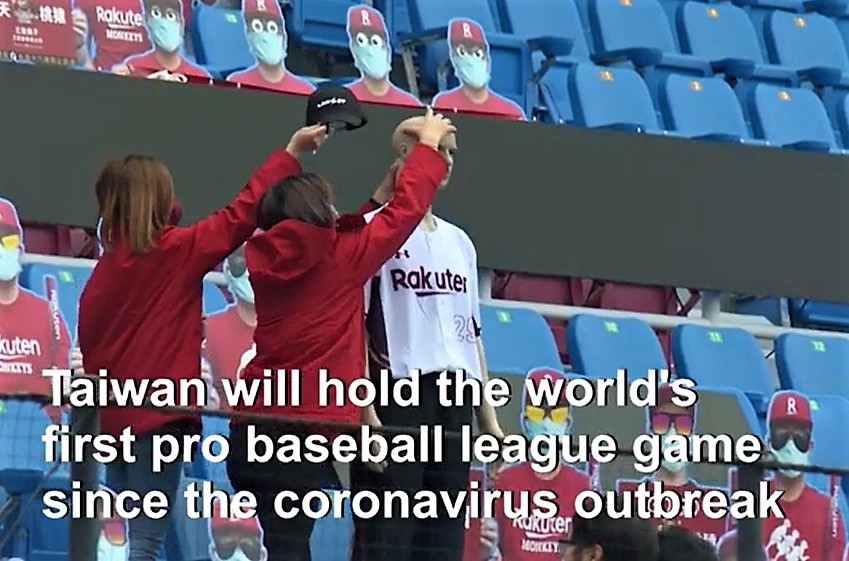 What would some of the greatest sports writers in history say about pro baseball in front of cardboard fans, mannequins and robots for musicians?
Sports Illustrated is where (to paraphrase Ken Dryden) "we got inside it [sports], and it got inside us. It was here that our inextricable bond with the game[s] was made."
The magazine was a bastion of maleness, and those who grabbed a copy usually rushed down to their wood-panelled hideaway and read it cover to cover. Many would save each issue and stack them as high as those crazed hoarders who saved every issue of National Geographic.
One of the most riveting go-to features in Sports Illustrated was also its smallest. For over two decades, SI editors rummaged through bizarre tidbits from across the planet and jammed them into a weekly column entitled, 'Signs of the Apocalypse'.
These were tales of "frenzied fans, egomaniacal coaches, athletes who run afoul of the law, mind-boggling bureaucracy, violent behavior and tastelessness run amok...". For those who flipped past these memorable signposts, here's a juicy reminder of what you missed – plucked from SI's website.
JUNE 6, 1994: After a 40-year-old woman marathoner was killed by a mountain lion in the Sierra Nevada foothills in April and the lion was later shot by wildlife authorities, a fund for the cat's cub had raised, as of last week, $21,000 ... while a fund for the woman's two children had raised only $9,000.
JANUARY 22, 1996: Thirty-five Kansas City football fans last week signed up for Chiefs Grief, a therapy session designed to help people get over the team's Jan. 7 playoff loss to the Indianapolis Colts.
JUNE 17, 1996: Until the country's sports minister objected, France's synchronized swimming team planned an Olympic program that evoked the Holocaust – featuring goose-stepping swimmers and a re-enactment of the deaths of Jews in concentration camps, set to music from Schindler's List.
AUGUST 3, 1998: Houghton Mifflin's recently released American history textbook for fifth-graders, Build Our Nation, covers the Depression and the presidency of Franklin Roosevelt in 33 lines, while devoting two pages to Cal Ripken Jr.
MARCH 22, 1999: The babycenter.com website offers a Sports Conflict Catcher to help prospective parents plan pregnancies so childbirth won't conflict with major sports events.
DECEMBER 13, 1999: The $24.95 Stadium Pal – essentially a condom attached to a plastic bag worn under the pants – lets male football fans urinate without leaving their seats.
---
What's sad to report today is that SI has gone through pretty tough times like other journalistic endeavours. Is it now tumbling down to clichéd irrelevancy – unread, and unlamented? If so, that doesn't mean that the sports world has stopped producing its fair share of Signs of the Apocalypse – even as most leagues, like most of us, are self-isolating.
During this world-wide pandemic, keeping up with doomsday accounts is as important as ever. 'The Pointer' now taps into the latest bizarre news offerings from the sports world, serving up its own SI-like version of Signs...
Sign 1: We're keenly aware that Major League Baseball is trying to realign itself by cutting its upcoming season in half (82 games). It will play all future games at neutral sites and hopes to return sometime after July 1st. This comeback has fallen flat with at least one of its best players, Blake Snell, the 2018 American League Cy Young Award Winner.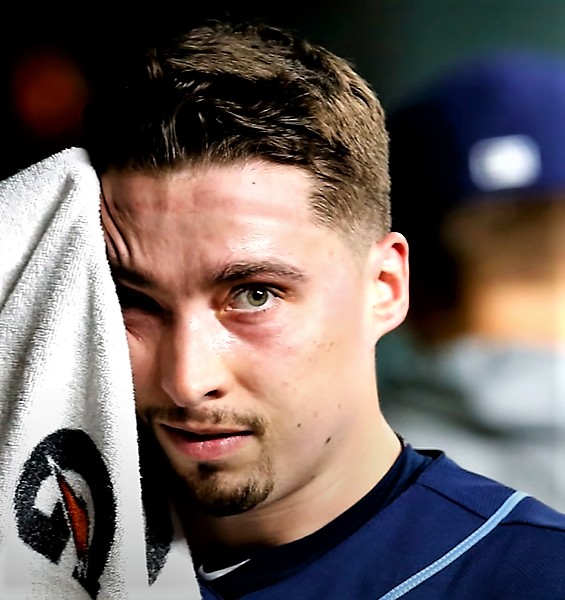 MLB pitcher Blake Snell, who was making $10 mllion a year, is complaining about a pay-cut
The Tampa Bay Rays' chucker is bristling at the prospect that players might have to take a substantial pay-cut upon returning to the fold. Snell, who agreed to a five-year $50 million deal in 2019 and was slated to get a paltry $7 million this season, made it known he might not heed this call-to-arms if he has to accept a pro-rated share of his salary. This Boy of Summer is outraged, and told the hungry press: "I'm not playing unless I get mine." Baseball's answer to Gordon ("greed…is good") Gekko, seems intent on overstating his net worth and self-importance by ignoring the fact the world he once occupied as an uppity, rich jock, has been transformed by a world-wide pandemic.
His I, Me, Mine attitude and over-reach for more moolah, jars with the current sensibilities of 99.9999 percent of the planet. The poor-me portrayal to the press seems particularly offensive since more reflective types have started to redefine what is important in our lives.
Blake doesn't fall into the category of an essential worker, or essential anything. No one really gives a damn if we ever see him toe the rubber and toss his 95-mile-per-hour heater in competition. Seeing him not deliver his 100 pitches every five days is fine with most of the planet. How his job is as richly deserving or even comparable to an ICU nurse now working non-stop to save the lives of patients suffering from COVID-19, is a stretch. That he will no doubt get more pay than an entire army of Long-Term Care workers putting their lives on the line to help our moms and dads and grandparents get through this vicious pandemic and doing so on starvation wages, shows his world is about as ridiculous as he is. Welcome Blake, and MLB to our Signs of the Apocalypse section.
Sign 2: It has been revealed that even though the National Basketball Association (NBA) has been on the shelf for many months, those who pre-purchased tickets to games that have gone un-played, still haven't received their money back. This may be money they now need to survive – to pay their mortgage, or buy food for their kids. It's puzzling that the higher ups in the NBA, who are near-drowning in the billions passed their way by recent TV contracts and the league's masterful domination of popular culture have come up with the shorts when it comes to taking care of their teams' loyal fan base.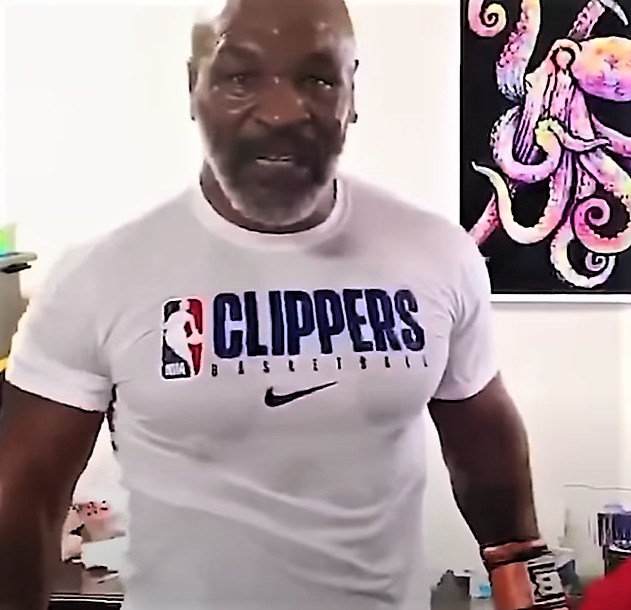 Will Iron Mike be back?
Sign 3: It seems 53-year-old Iron Mike Tyson is making a comeback. The convicted rapist who began his career in '85 and was the youngest ever to win the heavyweight crown, recently told anyone who would listen, "I'm back." He was mad and bad as he mashed the faces and other body parts of his opponents – until a Buster Douglas combo sent him careening to the canvas in Japan and ruined his image as an assassin. Then a rape charge sent him to the slammer and emptied his bank account. Attention Mike: don't do it. Stay retired. The only gloves you should don are the surgical ones needed when you go shopping at Costco. We understand most men your age suffer through a middle-age crisis, but do what they do, crush on a younger woman, or buy an overpriced sports car. Climb into your chaise lounge and not back into the ring.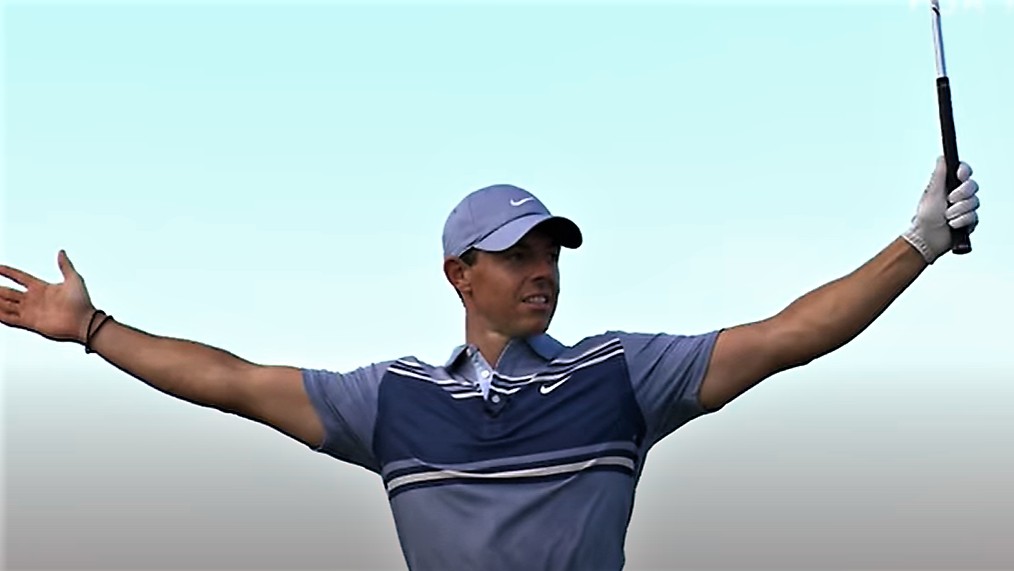 It was only air-high-fives for Rory McIlroy during a recent charity golf event
Sign 4: The PGA Tour was back in action on the weekend as pros Rory McIlroy and Dustin Johnson took on Rickie Fowler and Matthew Wolff on Sunday afternoon at historic Seminole Golf Club in Florida. It was a charity skins match with all proceeds going to COVID-19-related causes. In other news, a future head-to-head matchup between Tiger Woods and Phil Mickelson will be played with guest partners Tom Brady (Tampa Bay Bucs) and Payton Manning (retired Indy Colts). This is the second hit-and-giggle match for charity. Which begs the question: is the sports audience so starved for entertainment, they'll sit and watch two, count 'em, two "meaningless" 18-hole matchups? The answer, of course, is a resounding yes.
Sign 5: UFC might be the most brutal of all the sports, humanity reduced to cockfighting. It's a mix of martial arts/boxing and bare-knuckle brawling, and each fight is the exact opposite of social distancing. But, for fevered fans, it has a lure. The free flow of blood and guts and saliva as men (and some women) try to dismantle each other in a cage, sates our primitive desire for mayhem.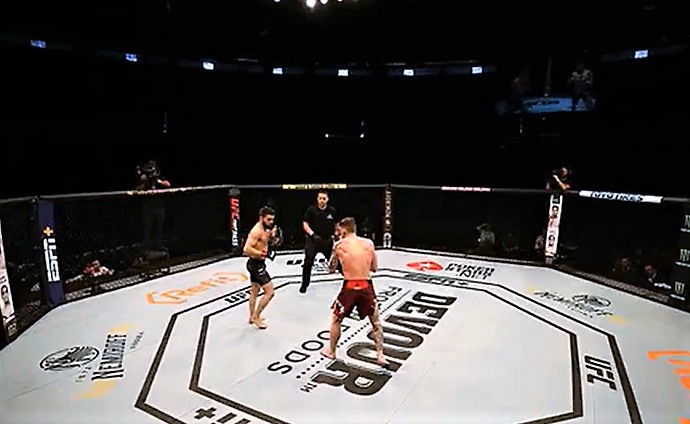 The UFC show must go on, even with empty seats
It's a sport that finds parallels with gladiators engaging lions at the Roman Colosseum. Under the leadership of its Trump-loving Commish Dana White, UFC is the alt-right alternative to other more panty-waist sports like tennis, or synchronized swimming. UFC takes violence off our streets and places it back in cages where it belongs. Many UFC fans are a different breed, like the types that led the armed insurrection at the Michigan State legislature, heavily tattooed, carrying Confederate flags, wearing Nazi paraphernalia, and armed to the teeth with high-powered weaponry. UFC's latest evening of "entertainment" took place in an empty arena in Jacksonville, Florida. For the pay-per-viewers, it provided a much-needed escape valve during these stir-crazy times.
Sign 6: Some might have bristled when singer Billie Eilish wore a Gucci face mask during the Grammy Awards in January, or Miley Cyrus stayed safe without sacrificing style as she stepped out in LA recently in a face mask adorned with Gucci's ironic double-G logo. Designer face masks are obviously de rigueur in our consumer mad world, but surely rough-and-tumble sports wouldn't follow suit? You would be wrong.
Sports fans can now order the facemask of their favourite sports teams. According to vividseats.com, these masks will meet the strict guidelines set out by Center for Disease Control. A cloth face covering is now available from MLB, NFL, NBA and NHL teams. Apparently, these team-themed "surgical" masks are seen by some as a celebration of fandom. And already, some are having fun with it. How about sending to your friend across the country, the mask of a team you know they truly hate? If your friend is in Vancouver and can't stand the blue and white Maple Leafs logo, login to Etsy, pay $29.95, and send them a Leafs' mask and see if they'll wear it? Lol. Yes, this is becoming "a thing."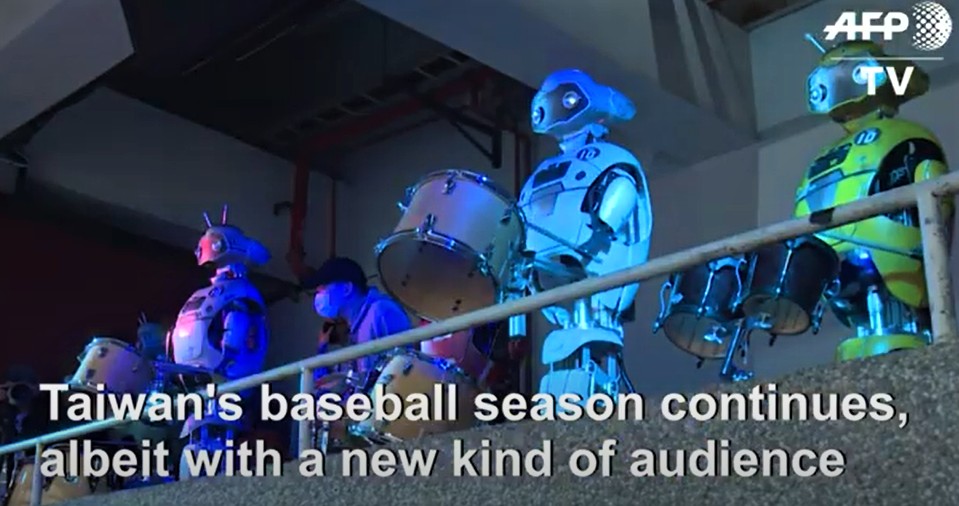 Sign 7: Robots who look like C-3PO's COVID-19 cousins are playing drums at pro baseball games in Taiwan. And mannequins in the stands are standing-in for crazed fans, so the players don't get lonely. "Welcome to the one and only live sports game on the surface of the planet," an announcer bellowed at a recent game. The manager of the Rakuten Monkeys evoked the religious will to have nine innings of work, while much of the planet remains locked down. "Playing these games is a very lucky and blessed thing."
Do any of the above-mentioned examples edge us closer to the apocalypse? You be the judge. The good news is that SI continues to operate, and its 2020 lineup will again feature its Swimsuit Issue, a loving reminder of what it offered up readers in the pre-pandemic and pre-#metoo movement days, stays as is. It's apparently still okay to wring a tidy profit by showing a little T & A – although it was never quite clear in the first place, what any of this had to do with sports.
SI is diminished now, and not the sports powerhouse it once was. But technology has stepped up to assist our athletes who seem most affected by COVID-19. Anyone worried about the financial plight of Blake Snell, NBA owners, Mike Tyson, PGA Tour pros, the UFC, or mask makers across our land, can now start up a GoFundMe page to help them through this crisis.
If that happens, then yes, the apocalypse is definitely upon us.
Submit a correction about this story