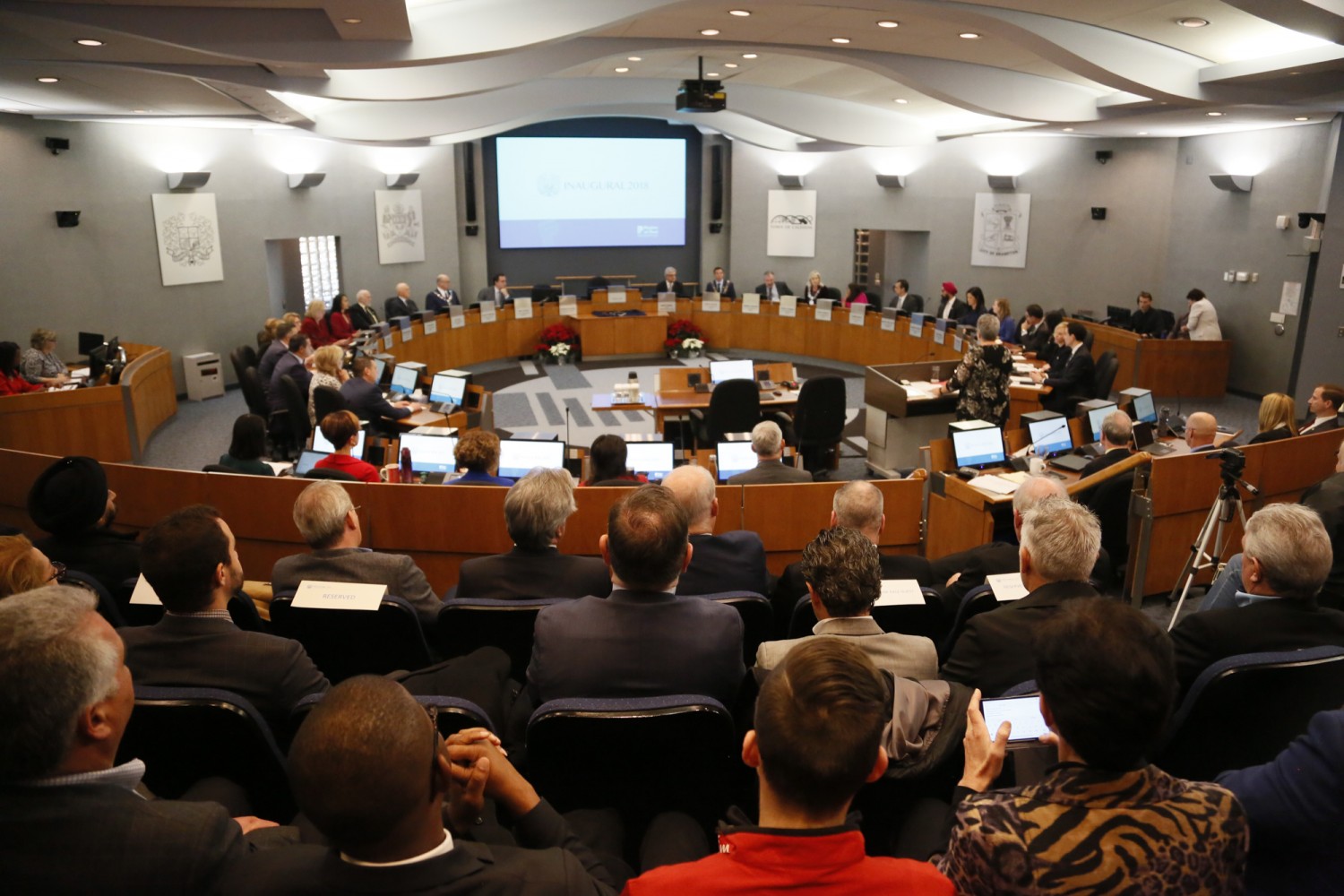 Photos from The Pointer files/Anglican Diocese of Toronto/Graphics from Region of Peel
Councillors in Peel have ignored the affordable housing crisis; COVID-19 has forced their hand, now taxpayers face a $36M deficit
On Thursday, the Region of Peel joined a growing list of organizations going to the federal and provincial governments cap in hand. The list of municipal governments asking for financial assistance includes Brampton, Mississauga, Toronto and almost all others.
For weeks, Mayors Bonnie Crombie and Patrick Brown have been calling on Premier Doug Ford and Prime Minister Justin Trudeau to help. Estimates by staff at city hall suggest Mississauga could be on course to lose as much as $100 million if physical distancing remains in place to the end of the year. Brampton is facing an operating deficit of $44.7 million over the same time period.
Now, the Region of Peel finds itself in the same position. A staff report presented virtually to councillors estimates the region is facing a deficit of roughly $36 million by the end of the 2020 fiscal year.
If no bailout is forthcoming from the federal or provincial governments, those losses will need to be covered by reserve funds, cancelled projects, service cuts and the property tax base. The two-tiered government system in Peel means taxpayers in Brampton and Mississauga would be on the hook for their own cities' debts and deficits at the regional level too.
In Brampton and Mississauga, the costs of COVID-19 were relatively unforeseeable. A strong case can be made to the feds or the province that cities need help dealing with this unexpected and unprecedented emergency. At the Region, that case is a little shakier.
The primary deficit driver for Brampton and Mississauga has been reduced user fees. Free transit in both cities and shuttered recreation centres were unavoidable and have led to significantly reduced revenues, leaving holes in their budgets.
At the Region, on the other hand, it is largely increased costs that have prompted the deficit. Many of these expenses are in categories councillors have avoided funding for years, choosing instead to limit the overall property tax rate by keeping the Region's budget, other than for policing, well below where it needed to be for years.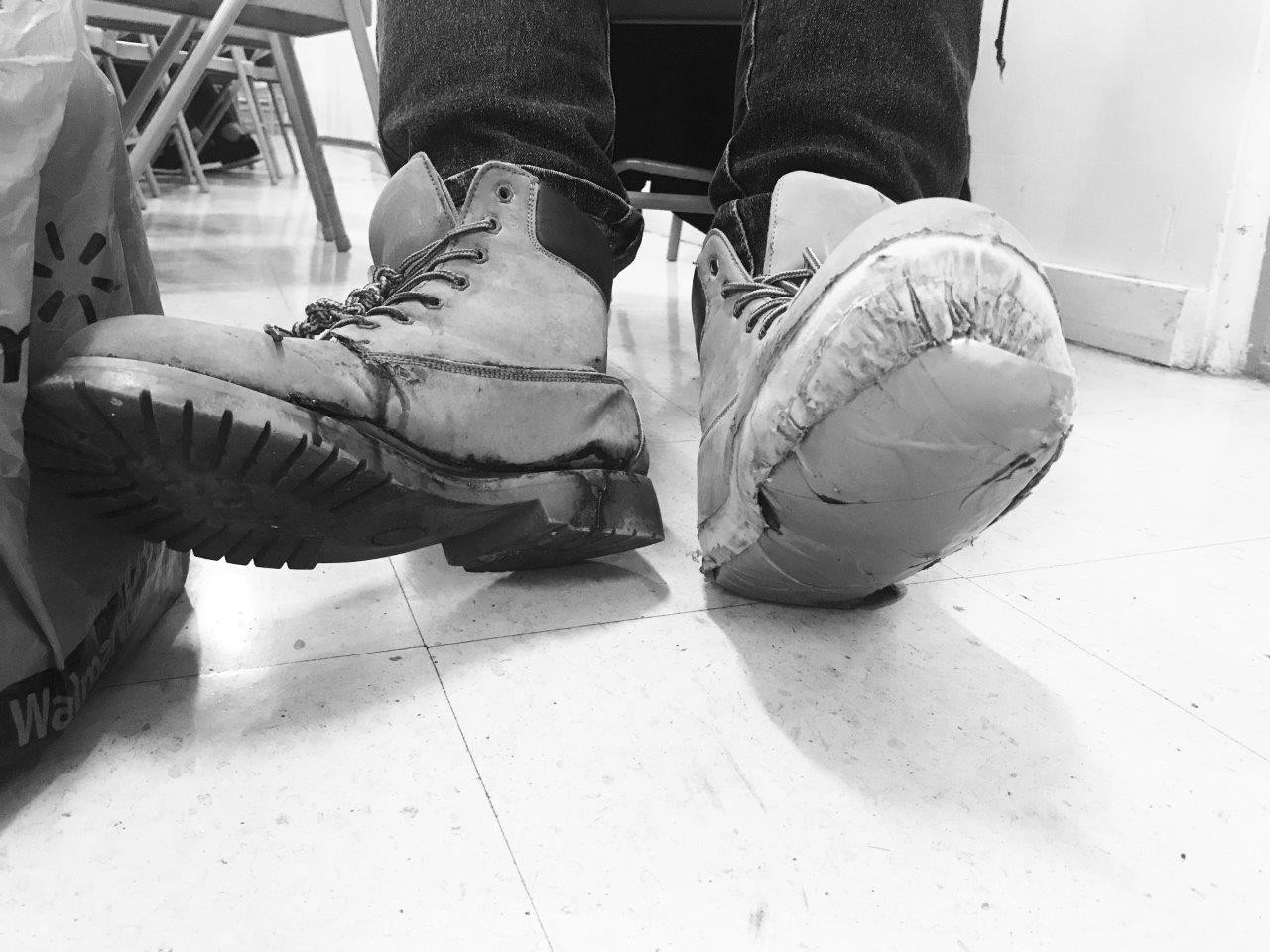 A lack of investment in affordable housing has led to a growing homelessness crisis in Peel.
Despite being responsible for providing affordable housing, its commitment has been painfully irresponsible, basically forcing the Region to abandon its own 2028 target for affordable housing. Mayor Brown has been particularly bullish on keeping taxes down at the expense of crucial infrastructure such as housing.
Meanwhile, wait times for affordable housing in the Region are no longer measured in months or even years, while some are left for an entire decade without getting help.
As a result, upper levels of government could reasonably refuse the request for aid and point to a history of passing the buck. Instead of savings for taxpayers, councillors' previous failure to create proper revenue increases could mean a monstrous hike in 2021 to pay for their apathy.
Where COVID-19 has done little to raise expenses for cities, regional costs have skyrocketed. In addition, revenues have decreased by $15.9 million from utility price changes and property tax deferrals. Some costs, totalling $13 million, have been avoided and additional funding from the province, totalling $12 million, has offered some light relief.
"Most of the direct costs are being seen in the critical frontline services such as Housing, Paramedic Services, Long Term Care, Public Health and in Homelessness Support," a regional staff report explains. "Based on current projections, incremental costs of $45.25 million are expected to be incurred."
The highest level of increased costs in the region fall under the broad category of housing. As a result of the COVID-19 pandemic, the region has shelled out an additional $10 million in housing support and $6 million on homeless support. Other significant areas of spending include $8.3 million on long-term care, $6.8 million for child care and $4.8 million for paramedic services.
Staff also fear that slow growth in the development industry could lead to reduced development charges and, as a result, a shortfall in expected development charges of $400 million over the next two years.
"As many of Peel's services are infrastructure intensive, the temporary loss in DC revenue will have a significant impact on the growth-related capital program and or debt issuance," staff reported.
Aside from the now unpredictable development charges, Peel has relatively stable sources of income. The property tax base, deferred but not cancelled, is a major contributor to Peel's coffers alongside provincial grants. Just 6 percent of the region's revenue comes from user fees.
Thanks to its more predictable revenue streams, it can be argued that Peel should not have been caught flat footed by the crisis. Compared to cities, its revenues are relatively unaffected. In addition, it has received some grants from the province, with its jurisdiction over publicly funded long-term care, paramedics and public health, which needed increased investment even before the pandemic in a region whose growth has historically outpaced the funding to pay for it.
Housing, in particular, has been a major issue in Brampton and Mississauga for years, with a growing homeless population, lengthening lists for subsidized units and skyrocketing rent. It's an area desperately in need of attention that is sidelined every year during the budget process.
By their own reporting, staff at the region are well aware of the issue. The Centralized Wait List for affordable housing in Peel, among the longest in Ontario, has been growing for quite some time. Last year, it jumped to 14,997 residents in June compared to 13,597 at the same time the year before.
A plan launched in 2018 to bring online 7,500 affordable units, including low-income, middle-income and market-geared housing, every year until 2028 appeared to be abandoned by the Region in December. At the time, roughly one percent of the annual target had come online since it launched.
The targets were detailed as part of the Region's Home for All Plan, 2018-2028, which is now barely even mentioned and has not even been included in staff reports on housing since the targets were basically ignored by elected officials at budget time.
On the homelessness front, Peel has again failed for years.
"The Region's shelters have operated in overflow capacity since 2016," Aileen Baird, Director, Housing Services at the Region of Peel, previously told The Pointer in an email statement last year. "In the last two years we've had to operate in overflow more often, particularly in the Peel Family Shelter. This is happening because more people, especially families, are having to stay longer in the shelters due to the challenges they face in finding suitable affordable housing."
The 2020 budget, passed in January just as the novel coronavirus was beginning its global spread, did not propose any major capital investment in new housing projects. The budget requests to help with homelessness were $0.6 million to increase anti-human trafficking work, $1.0 million to maintain current service levels and $0.5 for state of good repair.
When COVID-19 struck Peel, it finally forced the region's hand. A shelter system that has been inadequate for years was tested to breaking point and staff were forced to act. The Region, like many other places around the country, rented hotel spaces and created an isolation shelter to limit the spread of COVID-19 and protect those in the region made vulnerable by the skyrocketing price of accommodation.
Where losses for cities around transit or recreation were unforeseeable and (aside from better reserve balances) near impossible to plan for, the need to upgrade housing and homelessness support in the Region to help residents has been clear as day for a very long time.
During their annual budget process, regional councillors were presented with an opportunity to act. The lengthy bureaucratic discussions offer a chance to come up with a plan for housing and fund it responsibly over time. Instead, COVID-19 has now sent them scrambling and will likely force taxpayers to cover much of the $36 million deficit.
Hoping to shift the burden away from taxpayers, regional councillors from Brampton, Mississauga and Caledon passed a motion on Thursday to petition higher levels of government for help. They sent the same message Mississauga and Brampton have been repeating for weeks.
It's unclear why they needed to pass a motion, as time and energy could have been saved with a letter from Regional Chair Nando Iannicca and all three mayors. Passing a motion carries no additional weight, and the act is supposed to be reserved for actual legislative action, not for requests.
Around the same time, Ontario Premier Doug Ford finally addressed a potential municipal bailout. After weeks of ignoring the issue and only vague responses from the feds, Ford responded to a question on the topic during a press briefing last week.
Asked about the staggering losses facing Toronto's transit service, the Premier said: "We'll be at the table. But we can't do it alone. We need the federal government to support us. It's just too big of a ticket."
One way or another, taxpayers at some level are likely going to bail out the Region's growing housing deficit, which has been ignored by the people elected to deal with it.
---
Email: [email protected]
Twitter: @isaaccallan
Tel: 647 561-4879
---
COVID-19 is impacting all Canadians. At a time when vital public information is needed by everyone, The Pointer has taken down our paywall on all stories relating to the pandemic to ensure every resident of Brampton and Mississauga has access to the facts. For those who are able, we encourage you to consider a subscription. This will help us report on important public interest issues the community needs to know about now more than ever. You can register for a 30-day free trial HERE. Thereafter, The Pointer will charge $10 a month and you can cancel any time right on the website. Thank you.
Submit a correction about this story