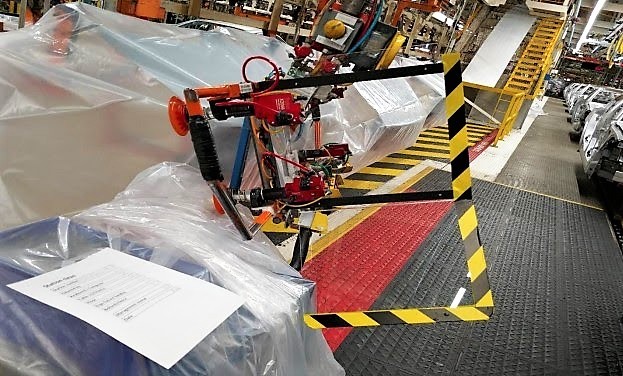 Photos Fiat Chrysler/The Pointer files/RegisteredNurseRN.com
Brampton's Fiat Chrysler plant reopens Tuesday as businesses across Peel prepare for a very different work environment
On Tuesday, John Lee will get up long before the sun, while most others remain lost in their dreams. At 3:30 a.m. he will rub the sleep from his eyes and roll out of bed. He will grab his wallet, keys and phone by 4:30 and head out the door of his home in St. Catharines.
Around 5:45 he will be in Brampton, wide awake in the workers' parking lot at the Fiat Chrysler plant on Williams Parkway. At 6:30 he will enter the assembly area, starting his first day of work on a reopened production line grappling to protect its workers from COVID-19.
"I usually get there at six, quarter to six," he told The Pointer. "It gives me a chance to relax for a second, to breathe in the scenery. I scratch my ticket and see if I have to go to work."
If the gods of chance don't smile upon him with a $3 million lottery reward, Lee and his co-workers will be back at it tomorrow for the first time since March. Their place of work has been closed for more than six weeks, with production suspended after Ontario entered a state of emergency.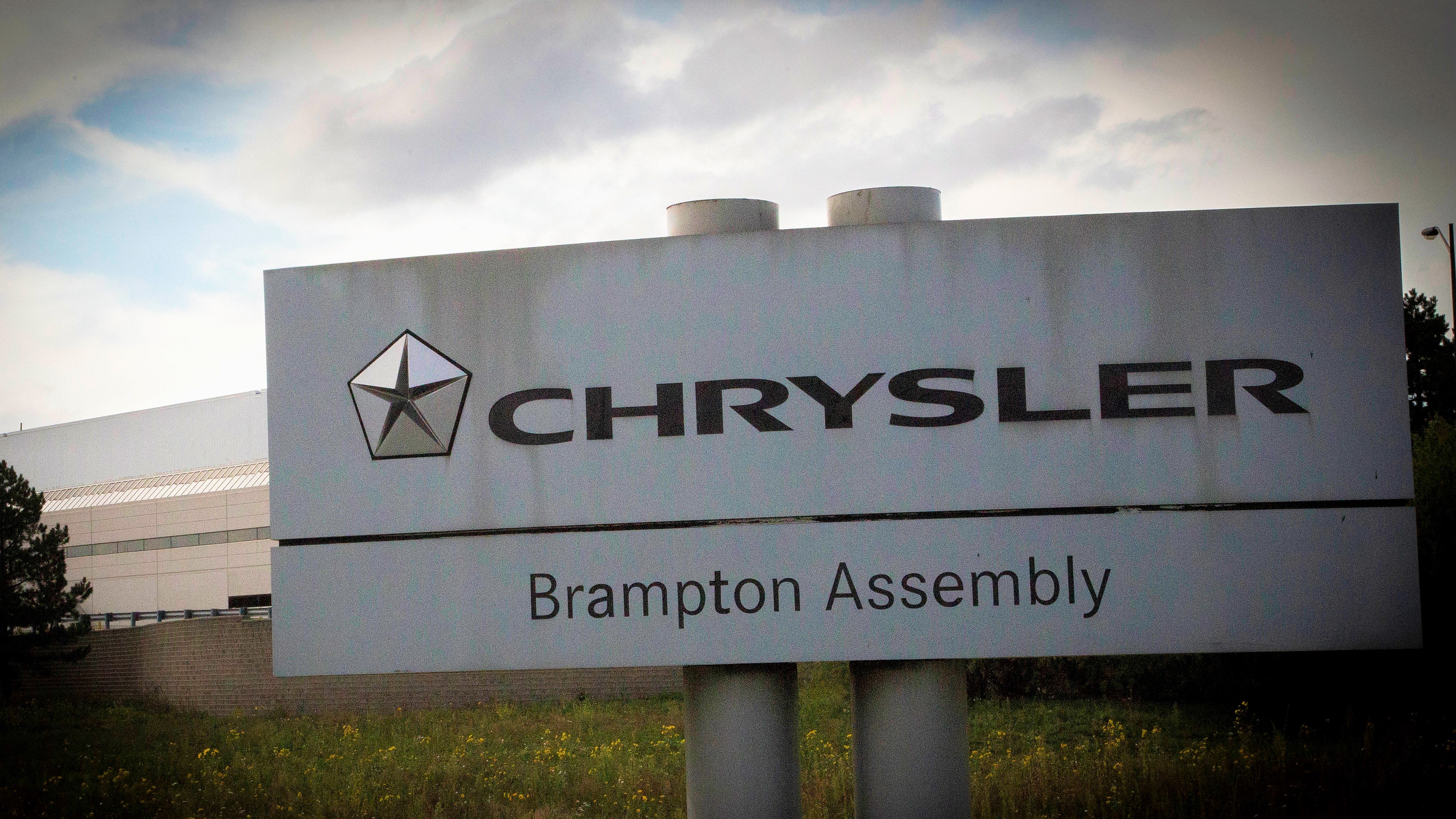 The Brampton FCA plant will reopen after the Victoria Day long weekend
About 3,300 staff at the facility, which is one of the city's largest places of employment, have been sidelined since the virus began its spread here.
As the province begins to cautiously look toward reopening, the automobile plant, employing assembly line workers and office staff, is getting ready to reawaken. Last Monday saw a handful of workers called back to the facility as part of final preparations for a reopening after the Victoria Day long weekend.
The massive assembly line and other spaces in the facility, which spans almost three million square feet, produces more than 200,000 cars each year.
Barriers have been installed along the assembly line between work stations to help prevent the spread of the virus, but with such a contagious enemy, known to travel easily in the air, it's impossible to keep workers fully protected.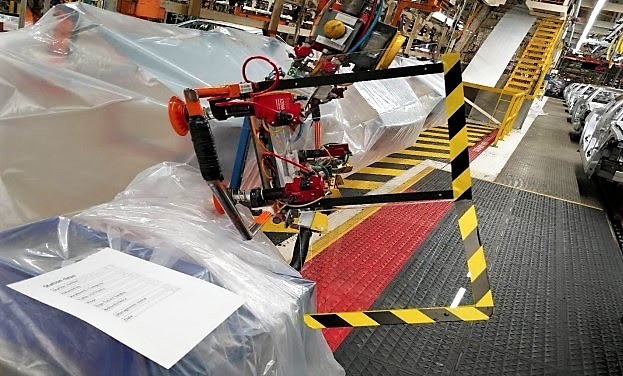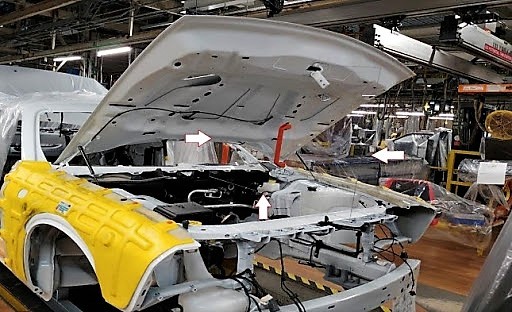 The entire plant has undergone changes to help keep staff, while they're working and when on break, more distanced than in the past, but it remains to be seen if the general assembly structure, even with new measures in place, will result in any spread of the virus.
The Brampton plant produces the Dodge Challenger, Charger and the Chrysler 300. It was built by American Motors (AMC) in 1986, just one year before it was purchased by Chrysler, which filed for bankruptcy during the last financial crisis and began its merger with Fiat in 2009. It is an integral employer in Brampton, key to the livelihood of many families and supports thousands of supply chain jobs across the GTA in the auto manufacturing sector.
Since it closed down, the plant has undergone a deep clean. Fiat Chrysler has offered several false starts on reopening, each delayed for a later date. With some employees now back in the building, May 19 looks set in stone.
According to a notice posted to the local union's website, one shift is planned for May 19 followed by the second shift starting on May 25.
Sherry Smyth, also a Brampton employee, was "apprehensive" when a return to work was first mentioned. "Initially, we were supposed to return April 27th, I thought that was way too soon," she told The Pointer. "Then the date was pushed out to May the 11th for the first round of returns. After hearing from people at the plant about all the improvements made, and watching the COVID-19 [new cases] decrease, I felt OK about returning."
To improve safety, a series of measures have been introduced. Workers have been sent packs with self-assessment forms to document their health, and temperature strips (lengths of plastic with sensors that are usually placed on the forehead to give a general reading) to be used before work. Masks and gloves are also being provided, alongside plexiglass shields and curtains that have been hung around the factory. Seating in common rooms has been reduced and divided by plastic barriers throughout the plant.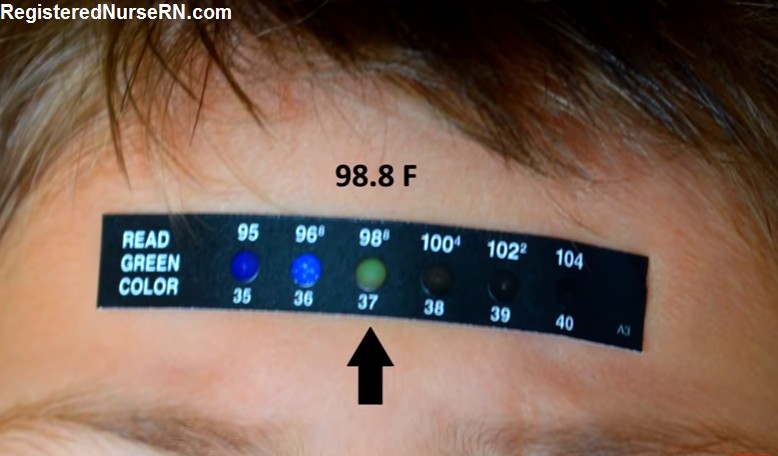 A plastic temperature strip can give a quick reading but is not nearly as accurate as a thermometer
Dryers in washrooms have been disabled for fear of blowing germs around rooms, hand sanitizer stations are in place and breaks have been extended to limit overcrowding in cafeterias and allow for further hand washing.
"With all the checks that will need to be done prior to entering the plant, we know there will be issues. When those issues arise, we work to resolve them as quickly as possible," Ardis Snow, the Brampton plant chairperson, stated in a union notice posted online.
Since the plant's closure, the union states that one employee has tested positive for the novel coronavirus and fully recovered. All of those who came into contact with the employee were notified, but none of them developed symptoms.
"Before being cleared to enter you have to fill out a form about any symptom and temperatures are checked using a thermal camera," Smyth explained, based on what she has learned. "They have hand sanitizers everywhere, [but] the face masks take a little getting used to."
The changes required to make the Fiat Chrysler assembly line COVID-19 proof are monumental. Lee works on the cars' bodies where it's fairly straightforward for him to remain six feet away from his co-workers. For people in other departments, including those who deal with wiring and other more intricate component parts, distancing will be more of a challenge.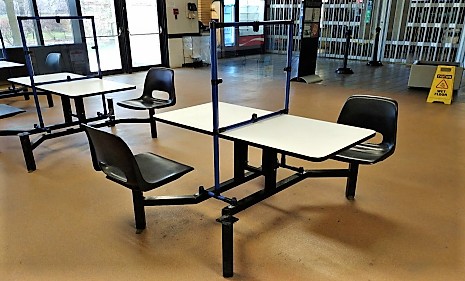 Common areas will have less seating and feature plastic barriers
Around the world, companies continue to grapple with the difficulty of crammed production lines and the spread of the virus. Meat processing plants, including Maple Lodge in Brampton, have recently been the subject of much scrutiny after a series of outbreaks across North America. From Ontario to Alberta and into the United States, the virus has ripped through places of work where staff have to stand shoulder to shoulder.
"We always put protective equipment last [on the list of options]," Rick Neitzel, associate professor of environmental health sciences at the University of Michigan, told Reuters. "Not because it's ineffective, but by the time you get down to that level you're relying on the worker to understand how and when and where to use that protective equipment."
Some of the additional measures, including shift staggering, plexiglass screens and extended breaks, are in place at the Brampton plant in order to attempt to maximize the value of personal protective equipment and reduce any risk that results when staff, for convenience and to save time, don't adhere to distancing and other personal safety measures.
So far, the company is not taking the ultimate step. It will not be testing employees, as of now.
Lee has a nephew who works making parts for Toyota in Simcoe County. He and his workmates are back on the production line already, having all been tested. The step ensured that, on the day their work reopened, there were no active cases of the virus among the company's workforce.
As medical experts have slowly begun to understand more about the novel coronavirus, awareness of asymptomatic transmission has increased. Research published by Stanford University based on testing data from the Diamond Princess cruise ship illustrates the danger of those who are sick but not showing signs. Its analysis found more than 17 percent of people who tested positive for the virus were asymptomatic.
This data makes the temperature checks offered to workers a good method to catch the majority of cases, but far from fail safe. The fact workers are instructed to apply the plastic test strips themselves, instead of having nurses onsite to administer the checks, adds an additional possibility of human error.
Whether workers feel ready or not, the plant's reopening means they have to return to work. It's a situation many will face as the province begins to slowly loosen COVID-19 restrictions that have seen the vast majority of workplaces shuttered.
"I didn't have a choice. If we refused to go back we would not be able to collect EI," Smyth said. "Overall, I feel safe being back to work. However, I do not work on the line, so everyone's experience may be different."
The steps being put into place at the Fiat Chrysler plant in Brampton are in line with best practice for physical distancing around the city. They are similar to steps present at grocery stores, but have yet to be truly tested in sustained production work and regular shift patterns.
"I wouldn't be surprised if it was shut down again," Lee confessed. "A lot of people are very worried."
---
Email: [email protected]
Twitter: @isaaccallan
Tel: 647 561-4879
---
COVID-19 is impacting all Canadians. At a time when vital public information is needed by everyone, The Pointer has taken down our paywall on all stories relating to the pandemic to ensure every resident of Brampton and Mississauga has access to the facts. For those who are able, we encourage you to consider a subscription. This will help us report on important public interest issues the community needs to know about now more than ever. You can register for a 30-day free trial HERE. Thereafter, The Pointer will charge $10 a month and you can cancel any time right on the website. Thank you.
Submit a correction about this story