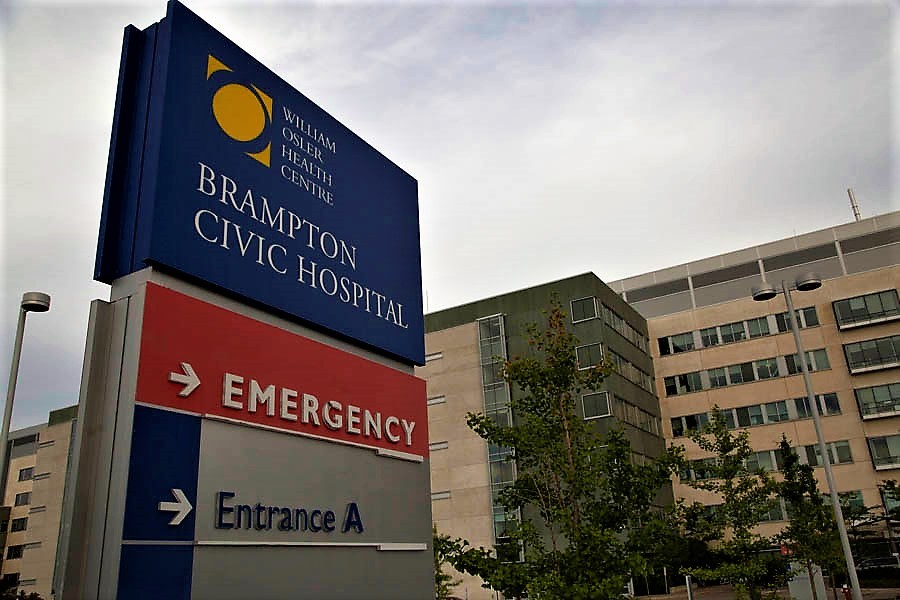 Photos The Pointer files/Ramdatt Bani
A month after Osler declared an outbreak, patient still has not been tested
On paper, an outbreak at Brampton Civic Hospital is over. But its ramifications are continuing to create more questions than answers.
The COVID-19 infection declared by William Osler Health System last month stood out from the many that have been announced in institutions across Peel since the pandemic began. Over the last two months, it was one of the only outbreaks that mainly infected staff, not patients or residents of care homes.
On April 10, Osler declared the outbreak in its renal program, which focuses on kidney care and involves staff at both Brampton Civic Hospital and Etobicoke General Hospital in Toronto. Osler also operates Peel Memorial in Brampton.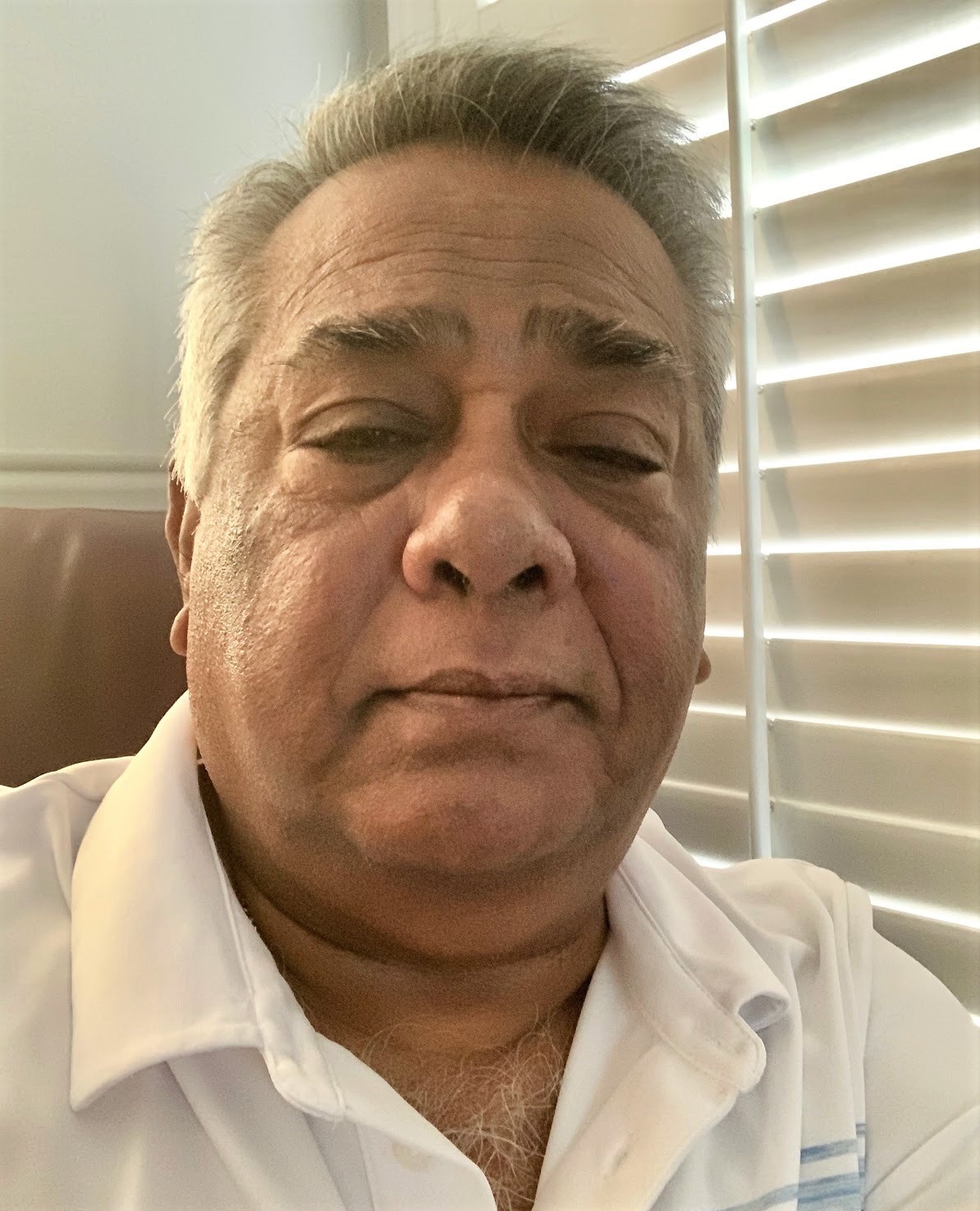 Ramdatt Bani, a patient in the renal program at Brampton Civic Hospital, which had an outbreak, still has not been tested and staff won't answer his questions
The health care system said it had responded swiftly and that every precaution had been taken to ensure the safety of all patients in the program, including testing for the novel coronavirus.
The organization said it was testing and monitoring all staff and patients who were part of the kidney program under guidelines provided by the Ministry of Health, Donna Harris, manager of public relations for William Osler, told The Pointer April 13.
"All patients on the Dialysis Units are being notified and are being actively monitored. All hemodialysis patients will receive testing," she said.
So far, that has not been the case for at least one patient who is part of the program at Brampton Civic.
Ramdatt Bani has been receiving hemodialysis – to purify his blood because his kidneys cannot properly do this on their own – at Brampton Civic and visits the hospital three times a week for treatment. He's still unclear on the details pertaining to the outbreak, and specifically, the impact it could have on him as a patient. His main concern; why haven't dialysis patients at Brampton Civic been tested yet?
"I'm scared because am I positive or negative? I don't know. Before I touch my grandkids, I want to know, is this in me?" Bani said details are scarce and nobody he questions on the outbreak provides any answers. Instead, a phrase he now calls famous, "they'll get back to you," is repeated to him.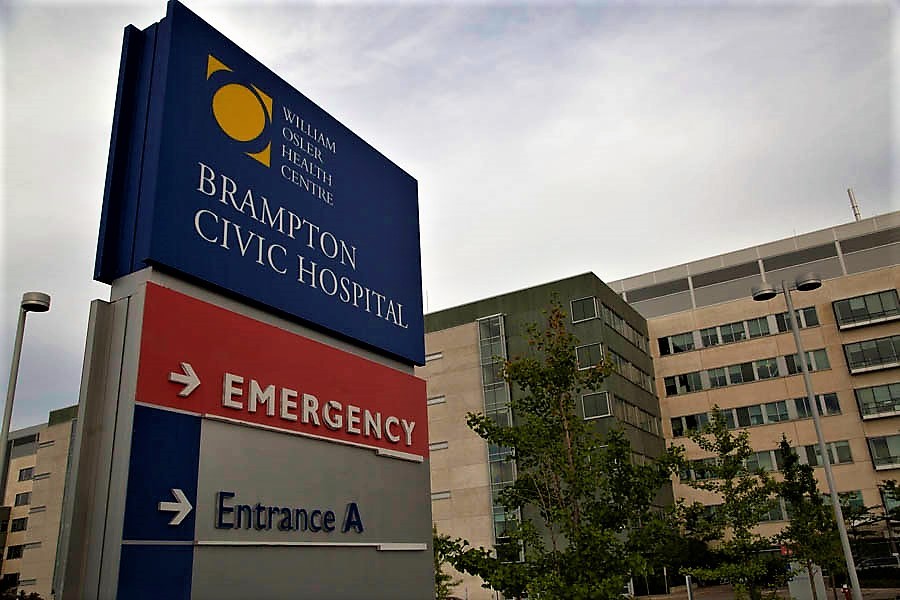 William Osler, which runs Brampton Civic, has been criticized for its failure to be fully transparent
The 65-year-old has been a patient at the hospital for nearly three years and has lived in Brampton for almost two decades. Brampton Civic is the only hospital he ever goes to.
For Bani, he grew more concerned after some patients in Etobicoke General's renal program, administered together under Osler, told him they received testing, which caused more frustration over Brampton Civic's failure to test him.
The Pointer has reached out to William Osler a number of times in recent weeks with questions Bani has raised. No answers have been provided.
On Osler's website, under a notice for another outbreak at one of its facilities, it states that precautions to deal with the infections include, "Notifying patients and using the appropriate precautions to prevent transmission of the virus; Testing and monitoring all unit staff, physicians and patients for COVID-19."
Bani said he only learned about the outbreak from an April 14 article in The Pointer, despite claims by Osler that all patients had been notified, would be tested and were being monitored when the infection of ten staff in the kidney program was confirmed.
Osler did not answer a number of questions regarding details and inconsistencies around its outbreak declaration.
It remains unclear why the outbreak was not declared earlier, after multiple staff in the program had already tested positive, prior to April 10. It also remains unclear how the outbreak was declared over on April 15, only five days later, when Osler admitted that at least two staff had tested positive on April 3, and that its policy was that an outbreak declaration had to remain in place for 14 days after the most recent positive test, meaning it should not have been lifted until at least April 17. However, if some of the ten staff tested positive after April 3, which appeared to be the case because the outbreak was not declared until April 10, then it should have remained in place for even longer.
Osler's website states: "Declaring an outbreak is part of Osler's standard practice and other hospitals', when two or more patients or health care workers test positive for a communicable disease and the infection is associated with the hospital." However these "standards" do not appear to have been followed when at least three staff in the kidney program tested positive on March 30 and April 3.
As of Friday morning, May 15, 119 COVID-19 patients are being treated at Civic and Etobicoke General, 21 of them in critical care. But the system, which has failed to provide detailed, updated information since the beginning of the pandemic, does not break down its data by hospital, so community members have no way of knowing what the situation at their hospital is.
"There are problems here, you have issues," Bani said. "You're not hearing, not even the nurses or the doctors or patients are talking about it."
When he asked a nurse if there was a problem within the department, she acknowledged the outbreak, but said it was all under control. When Bani inquired about testing for dialysis patients, the nurse wasn't able to answer his question.
"I'm very scared because I take every precaution that was put out there." Bani only leaves his house to get treatment at Brampton Civic. His kids do the groceries for him, leaving the bags in the garage for him to take inside later.
All Bani said he wants to know is if he and the other patients around him were impacted. Not knowing is scaring him more than anything else.
The lack of answers is destroying his trust in the Brampton hospital, he said.
It remains unclear whether he, or other patients who rely on the dialysis department, will be tested at all, something that is only elevating his worry.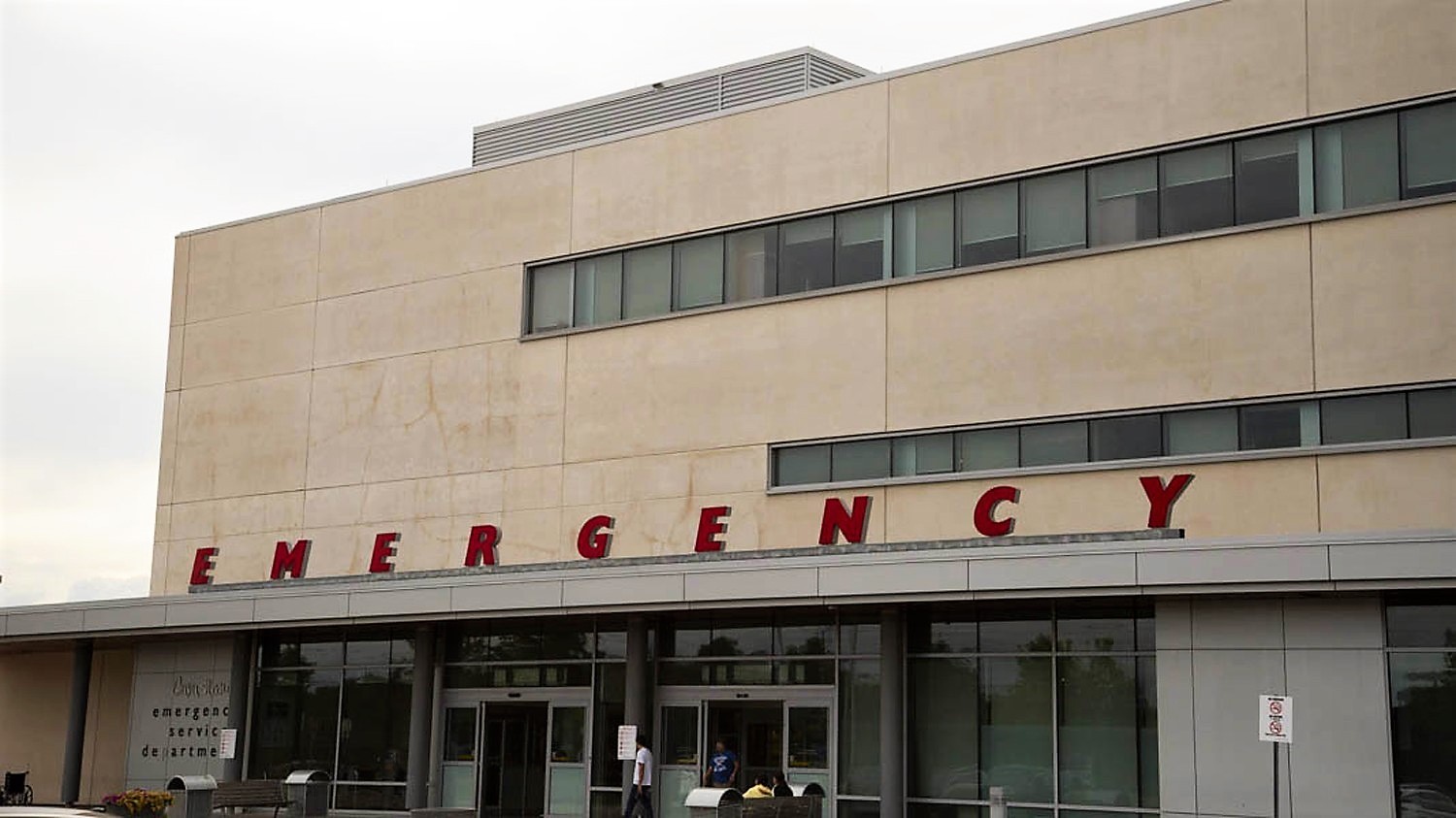 Osler's handling of an outbreak at Brampton Civic appears to have violated its own rules
Osler said its outbreak in the kidney program involved 10 staff members, with the virus first spreading during a staff meeting. It said the initial infection was not believed to have been work related and the employee who introduced the virus into the workplace likely contracted it through community contact, not at one of Osler's hospitals.
Osler's renal program has 200 staff members providing approximately 450 dialysis treatments to patients every week, Harris, manager of public relations for Osler, told The Pointer previously. The staff meeting that caused the spread occurred on March 24 and 25, ending three days before the province banned gatherings larger than five people.
The first employee tested positive March 30.
This translates to nine positive tests coming from staff members between March 30 and April 10, with two of them testing positive April 3, "likely after eating lunch together in close proximity," she said.
"All Infection Prevention and Control precautions were implemented," Osler stated when the outbreak was declared. "Additional precautions have also been taken to further protect the health and safety of patients, staff, physicians, volunteers. Osler continues to be a safe place to work and care for patients. As we continue to see community spread of COVID-19, Osler remains prepared and committed to providing safe, quality care."
---
Email: [email protected]
Twitter: @nida_zafar
Tel: 416 890-7643
---
COVID-19 is impacting all Canadians. At a time when vital public information is needed by everyone, The Pointer has taken down our paywall on all stories relating to the pandemic to ensure every resident of Brampton and Mississauga has access to the facts. For those who are able, we encourage you to consider a subscription. This will help us report on important public interest issues the community needs to know about now more than ever. You can register for a 30-day free trial HERE. Thereafter, The Pointer will charge $10 a month and you can cancel any time right on the website. Thank you.
Submit a correction about this story