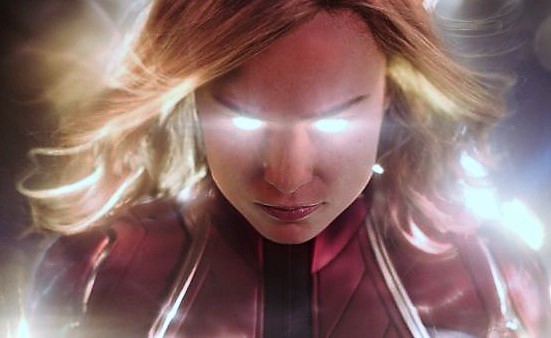 Photos courtesy Disney/The Pointer files
Politicians can be heroes when they use their powers, but imposters are still a threat on local councils
On a warm May evening in 2008, hundreds of youngsters flocked to Mississauga's Cineplex beside Square One. Palpable excitement bubbled through the families as they locked their cars and walked toward the cinema.
Inside were long lines for tickets and snacks. Children begged their parents to buy popcorn, while teenagers emptied their wallets for a festival of chocolate. As the screening approached, everyone bustled to their seats and fell into raptured silence.
The projector rolled and a now iconic logo appeared; Mississauga was given its first taste of the Marvel Universe with Robert Downey Junior as Iron Man.
The film was an international smash hit. It spawned a cinematic universe with 23 separate movies following individual superheros and bringing them together in various collaborations. Using their unique superpowers, these Marvel marvels worked together to save earth from aliens, evil Norse Gods and every demon or troll in between.
Captain Marvel is one of the franchise's latest box office superheroes
Crossovers have been central to the success of the franchise. Each movie, regardless who the titular character is, will feature several other superheroes on the mission. Iron Man features in the Spiderman films and Hulk alongside Thor. The moral of most Marvel films hovers around the idea that you can't do it alone.
The world of Canadian politics is a similar shared universe (perhaps with fewer true heroes).
Legislation carefully lays out what each elected official can and can't do. It identifies the narrative they should star in and the superpower they can choose to wield. It is implied they should combine their areas of expertise and passion for the good of the people.
Broadly speaking, issues such as immigration, trade and international affairs sit in the hands of the Prime Minister and the federal government. If residents in Mississauga or Brampton feel strongly about immigration policy, their local member of parliament should raise the issue for them.
Questions around healthcare or conditions for workers are best directed to members of provincial parliament at Queen's Park. Some, but not all, major infrastructure projects, as well as education are also their remit.
In Ontario, local councillors make decisions that arguably have the most direct impact on people's lives. In Mississauga, Brampton and beyond, much real power is in the hands of local leaders.
In an appeal for federal financial aid to help cover the costs of COVID-19, Mississauga Mayor Bonnie Crombie gave a good synopsis of just how much municipalities control. "There is no one level of government closer to the people than us," she said at a Wednesday press conference. "We operate the essential services that keep Canadians safe and healthy. Transit, fire, police, paramedics, housing, shelter and so much more."
In normal times, city councils in Brampton and Mississauga meet once every fortnight to pass decisions. In alternating weeks, the city's Committee of Council (or General Committee) also meets with the power to have discussions, but requires its decisions to be ratified by full council.
Factoring in summer, spring and winter recesses, meetings every two weeks don't constitute a lot of time to make the important decisions. Time and money spent wisely by councillors can offer shelter to those in need, reduce the number of pedestrian deaths and connect people who don't own a car with the rest of the world.
It can also lead directly to good jobs secured within their borders to help ensure prosperity for residents, the types of housing people desire while planning for the type of future-ready city that uplifts all those who spend the majority of their time in the confines of spaces shaped by local councils.
Despite these immense responsibilities, on top of the more mundane every-day concerns of their constituents, politicians in both Brampton and Mississauga find the time to wander outside the responsibilities they were elected to perform.
Brampton Councillor Charmaine Williams can channel her passion for public safety through her council powers
Last week, Brampton Ward 7 and 8 Councillor Charmaine Williams sent out a media release "endorsing" the federal government's plan to ban 1,500 assault-type weapons and offer a gun buyback program. The release pointed to a motion Williams had brought to council in 2019, pushing for a local gun buyback plan, following the alarming rise in gang-related violence that had swept through the region last summer, in the run-up to the fall federal election.
Williams even said she "introduced the idea" of a gun buyback plan during last year's resolution, which was defeated 7 to 4.
Prime Minister Justin Trudeau announced the plan on May 1 to buy back guns and limit the sale of various highly dangerous assault weapons in light of tragic events in Nova Scotia after a man posing as an RCMP officer shot dead 22 people.
It is unlikely, during a period of national mourning and crisis, that the Prime Minister dipped into the City of Brampton's minutes to see Williams' previous failed motion. The issue with the motion last year was it had no legislative perspective and little homework behind it. While Williams' intentions were surely noble, and her singular effort to put pressure on the province for help, as violent crime in her city paralyzed many of her fellow citizens, deserves praise, it's the way she spent her time and energy that needs to be examined.
The press release the councillor's office issued endorsing the feds' policy was just as impactful. Her motion held no more power than a positive tweet or a well written thank you card.
Unfortunately for Williams, who has made clear her concern for public safety, she does not sit on regional council, which has direct sway over the policing file in Peel, not only through the setting of the police budget, but also through committee work that is more closely aligned with community safety strategies.
For her to channel her passion for the well being of her constituents, either a jump to the regional table or an MPP seat might better serve her considerable 'superpower'. She could even lobby for a spot on the Peel Police Services Board, which gives local councillors direct sway over public safety. From that perch, she could help formulate strategies to get guns off the street.
In a similar vein, in early April, Mayor Patrick Brown and Regional Councillor Martin Medeiros tabled a motion to condemn a suicide bombing carried out against a Gurdwara in Afghanistian by the terrorist group Islamic State. In a unanimous vote, councillors resolved that Brown should write to the Minister of Immigration to expedite the files of 40 Afghan Sikh families who had applied for private sponsorship to reside in Canada.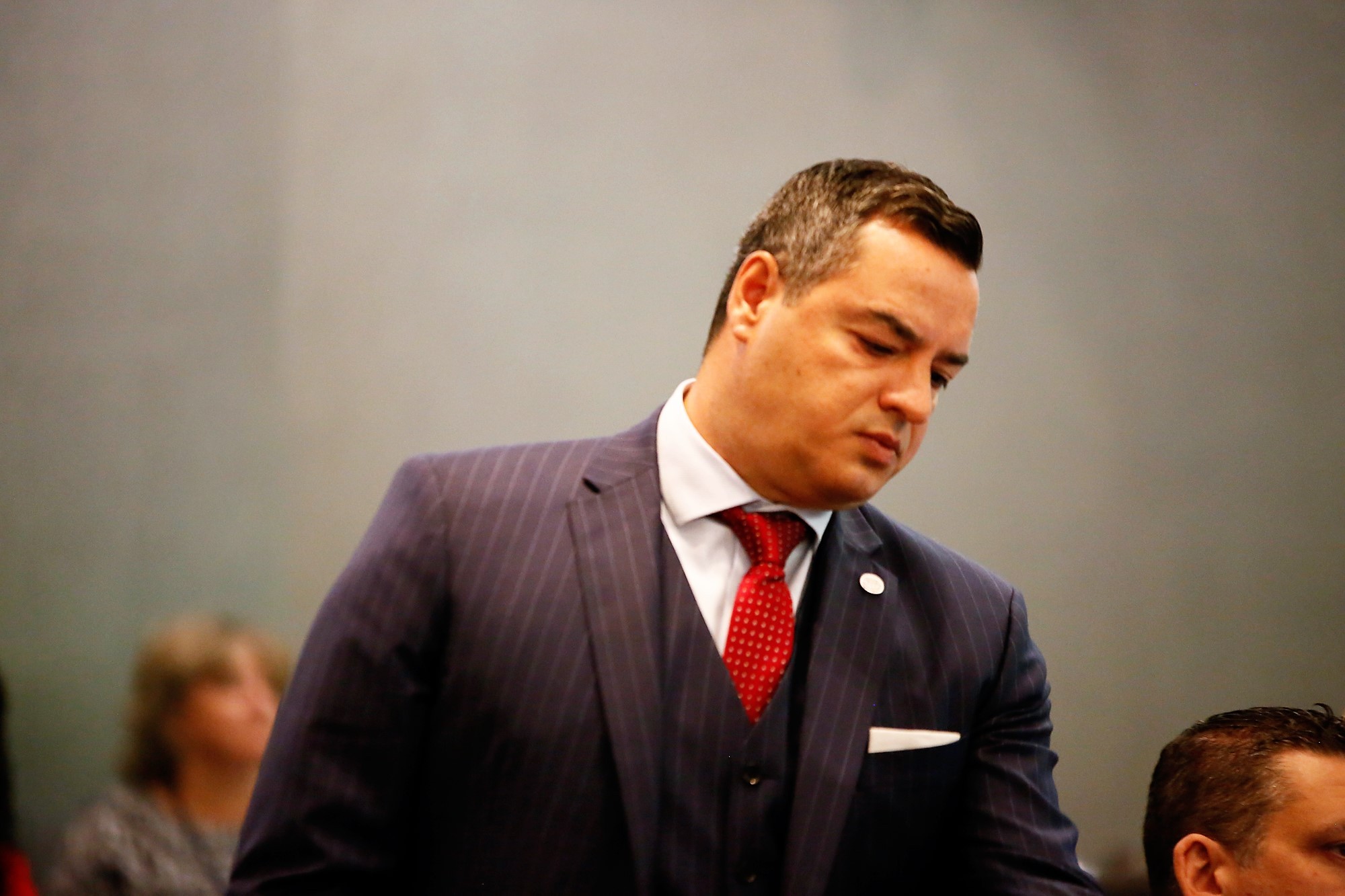 It's unclear what Brampton Regional Councillor Martin Medeiros hoped to accomplish through a recent motion that should have just been a private letter
The motion was no different to a group of Brampton residents signing an open letter or the mayor doing so, privately. Of course, there would then be no public display for the most politically powerful ethno-religious group in the entire city. But the time spent doing something the Sikh community no doubt appreciated, took away from valuable legislative space in a city facing a mounting number of immediate concerns.
Equally, Brampton and Mississauga have both previously passed motions condemning the province of Quebec for its decision to ban religious symbols, a move that is currently being challenged before the Supreme Court.
While the intent of these motions may be egalitarian, they are a waste of council's time. Under the Municipal Act — the legislation that governs cities and their councillors — such motions simply bear no weight. If politicians in both cities are truly concerned about the Charter rights and employment opportunities for religious minorities, which are severely curtailed by Quebec's Bill 21, those passions (superpowers) could be zeroed in with X-ray vision on issues in their own backyard.
A recent diversity audit of Brampton City Hall revealed serious issues with equity, which Councillor Gurpreet Dhillon seized on, pointing out that lucrative municipal employment opportunities for almost 75 percent of the city's population, who are visible minorities, are being stunted.
Anyone who has spent prolonged time in the corridors of Mississauga City Hall could tell you the same issue is likely present there.
Local politicians with similar concerns could use their energy in this area to also look at the local fire departments, Peel police, the Region of Peel and other institutions and organizations they have direct influence over, instead of focusing on another province where their actions hold zero influence.
Of course, by putting their name on motions dealing with Quebec they get to say to visible minority communities here, that they really do care, without upsetting staff inside city hall, the fire unions, the police unions and those at the Region, all of whom are key voting blocs come election time. Can you say, 'have your superhero cake while eating it too'.
And why not speak out about the ongoing misery that racialized families are experiencing inside the third largest school board in the country, as the PDSB has been exposed as a hotbed for systemic discrimination and anti-Black racism.
Local councils, through their influence with Peel police, various committees that do work directly with schools and the board and via relationships with a wide range of community organizations such as the United Way, have far more influence over the local school boards than they do with another province. Or would that be an example of using your superpowers a bit too close to home?
The time Brampton councillors used debating gun buyback programs last year — like a group of friends talking politics at the pub — is time lost in their fight for residents.
Many inside city hall would argue they have a duty to advocate on all issues, particularly the federal and provincial files. As community leaders, mayors and councillors certainly have a role to play in amplifying the voices of their residents.
Expressing opinions is not problematic, but misusing the council's extremely well-paid time and the limited capacity of highly-paid municipal staff is simply a waste. Motions such as those mentioned and the many other examples are like sending Spiderman to the grocery store to buy milk or asking Thor to feed the cats.
In Brampton last year, City Clerk Peter Fay sent out a cry for help, when the "referred items" list had grown to more than twice what it should have been, meaning councillors were sending a raft of requests to staff for issues that aren't normally part of the duties they were elected to carry out. Councillor Rowena Santos, for example, got lots of media mileage out of a wild goose chase to find out if the city could ban future election signs on private property, a matter the city doesn't even have jurisdiction over and one that would lead to a legal nightmare. But staff had to waste large amounts of time and energy while council got bogged down in debate over a matter they shouldn't even have been addressing.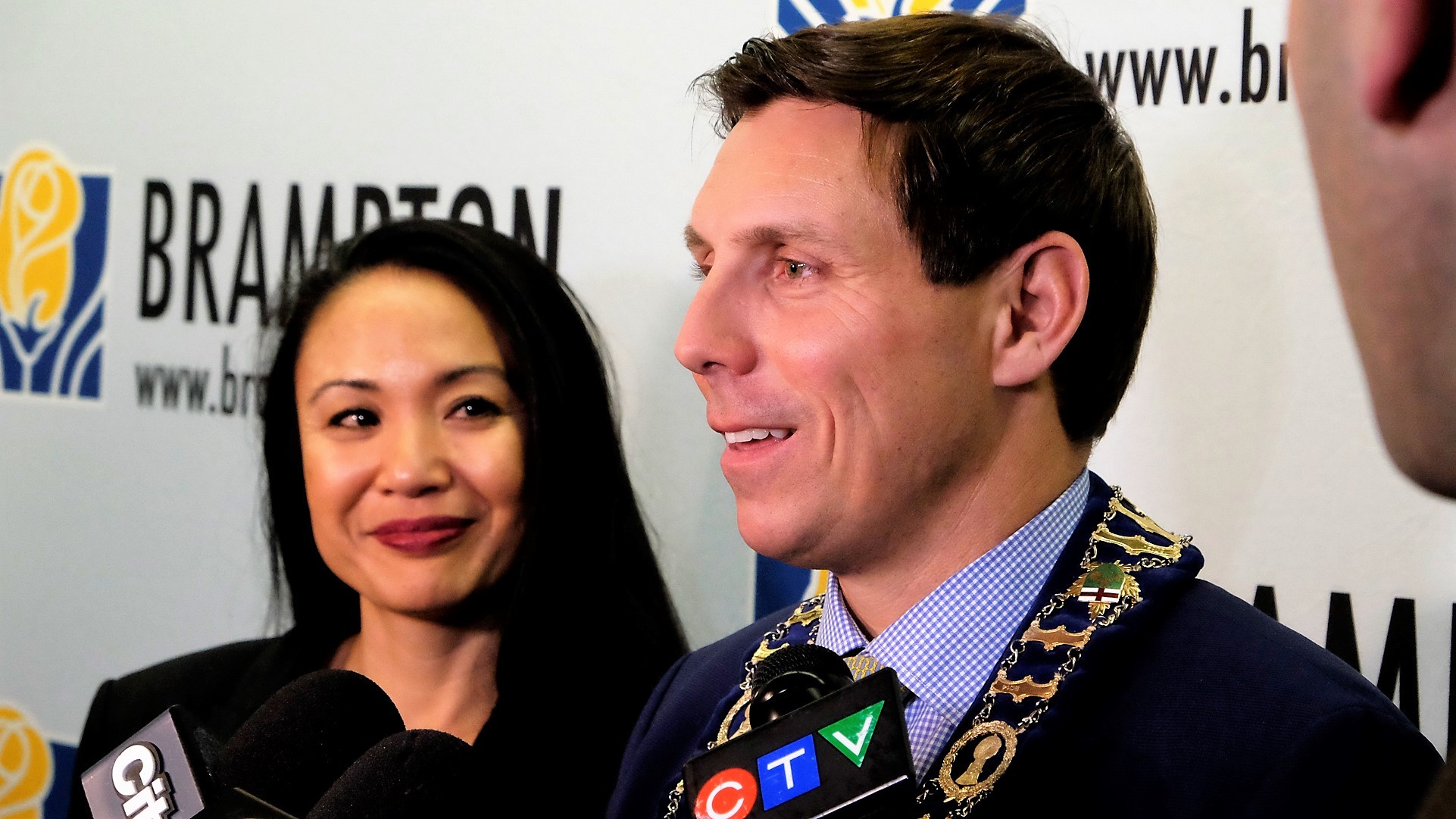 Brampton Regional Councillor Rowena Santos and Mayor Brown like media attention but often waste time and energy on matters they have little power over
Fay said it was "systematic" of the broader issue of council members not doing their homework. That doesn't sound like something Tony Stark would do.
Mississauga and Brampton's recent decision to allow local Mosques to broadcast the Azan, the Muslim call to prayer, every evening at sunset during the holy month of Ramadan, is an example of where their power really lies. They don't have the same power to make big sweeping legislative statements and policy changes — those calls lie with higher levels of government. Instead, it is in the realm of municipal governance, which impacts people right in their own backyard, where council holds its actual strength.
Every new building that springs up in a neighbourhood is considered by its local councillor, city planning staff and all members of council. Developers come to the table with plans, seeking the authority to build. Elected officials have the power to negotiate the proposal and gain concessions for their residents.
By approving building applications, councillors control population growth and density which directly impacts where and how many schools are built, the number of hospitals a community will get and how much public transit can be funded.
Speaking of hospitals, councillors can directly dictate the expansion of healthcare by contributing the required local share, or even more, for hospital expansion through the city budget process. It seems rather odd that some of the healthcare superheroes on council who declared an emergency and threw their names behind the cause to end hallway medicine, failed to use their superpowers when they ignored the issue while setting their own municipal budgets, which included no money for the necessary local amount to get future hospitals built. Hmm.
In Mississauga, a small number of council members have been ambitious in their recent housing demands. Developers are offered additional height in exchange for a percentage of units at an affordable rate for middle and lower income families.
It's technical. It's administrative. But that is the city councillor's superpower.
For every new unit that goes up with 10 percent affordable housing, hundreds of families in a city struggling to find accommodation within their budget could be given a home.
For every motion supporting a federal government policy, nothing more than a meaningless press release is achieved, while the housing crisis in Peel continues to grow way beyond control.
New bus routes are not as voter friendly as Charter rights for minorities or gun laws, but they can make a big difference to a family whose members struggle to commute to work or school.
Peel's real Avengers Assemble moment was presented (and passed up) last year.
Brampton Council and the Region of Peel were asked by the province to approve its plans for a new highway. The GTA-West Corridor (or Highway 413) is planned to run between Milton and Vaughan, exacerbating the region's reliance on the car. The previous Liberal government scrapped the highway citing environmental concerns and well-established evidence that more highways mean more cars and pollution, not less traffic congestion. An expert panel called it terrible planning and a disaster for the future of the GTA. It was killed shortly after.
But, when they won a landslide in 2018, the Progressive Conservative government reinstated the highway's environmental assessment and is marching forward, like some phantom menace, with its plan to wreak havoc on the planet, just like the movies.
In 2019, councillors at the Region of Peel voted glibly in support of the project, declaring a climate emergency at the same meeting without even a hint of irony. Then, seemingly clueless of the contradiction, those members on Brampton's council joined their local colleagues in doing the same. They were presented with a chance to use their power to make a real difference and take a heroic stand. But like Dr. Bruce Banner's struggles with his hulking alter-ego, they just didn't know how to keep their darker side in check.
In the Marvel Universe, the Avengers win because they work together to their own strengths.
The Hulk doesn't try to wear Iron Man's suit and you won't see Black Panther using Spiderman's webs. The entire cinematic series builds on the idea that there are some things you can (and must) do and other situations where you need help.
Councillors can revolutionize their residents' lives through smart planning decisions, investment in healthcare, public safety and mass transit, and even through cultural or religious accommodations. They cannot make federal gun policy, force Quebec to be more tolerant or shame terror groups into obedience.
Local councillors who pretend they can perform the function of their provincial or federal colleagues may be regarded with some suspicion.
They're likely lustful of higher powers or ignorant of their own.
---
Email: [email protected]
Twitter: @isaaccallan
Tel: 647 561-4879
Submit a correction about this story