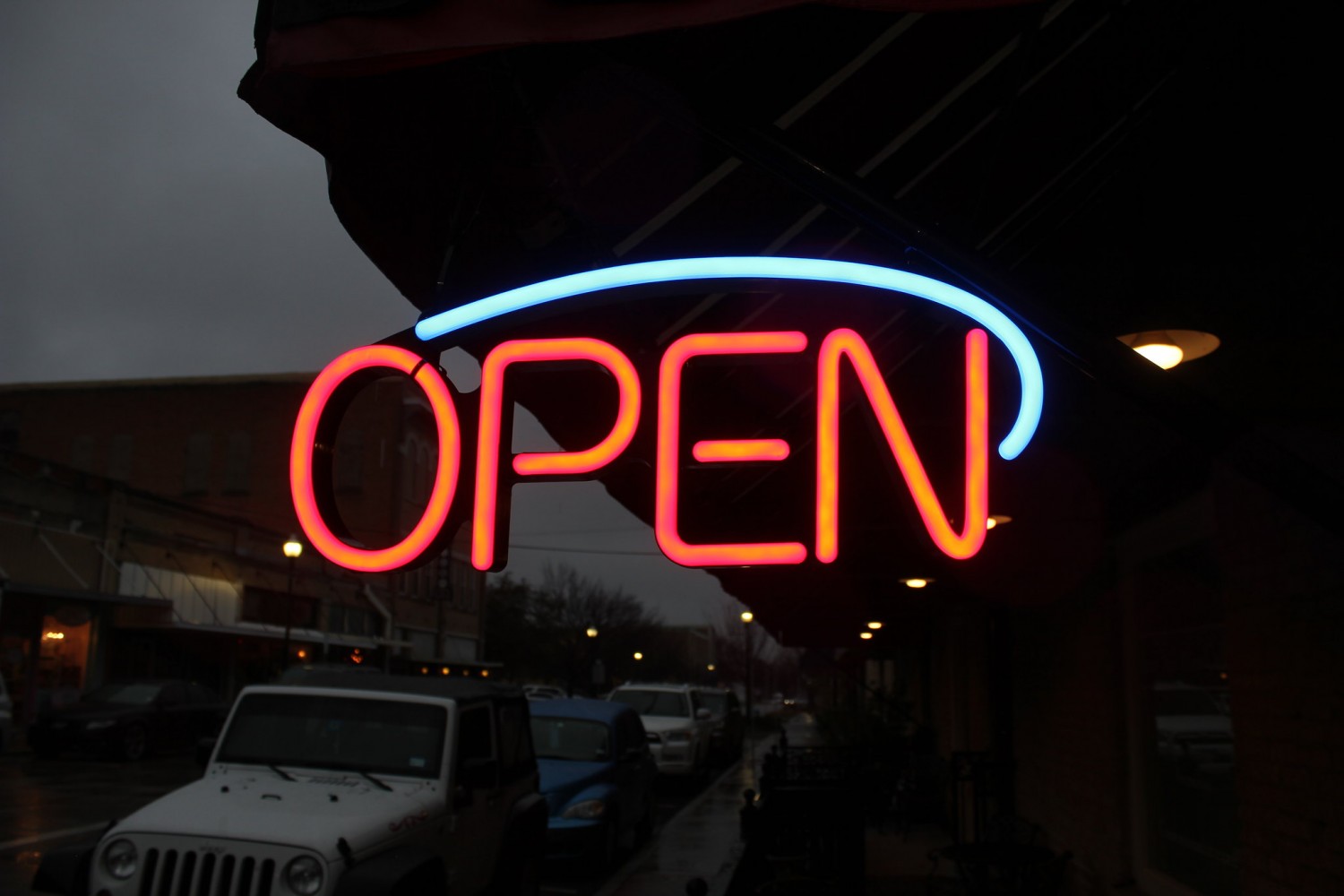 Photos from Dragon World/Facebook/Twitter/Flick-Nicolas Henderson
Brampton and Mississauga businesses impatient to reopen
Before COVID-19, Daniel Connell's store was a buzz of activity. The co-owner of Dragon World in Brampton was at the epicentre of the city's nerd world. Through the week, the store would host Pokékmon events and large versions of the roleplaying game Dungeons and Dragons.
Under pandemic lockdown rules, the fun has stopped.
Like many small businesses across Peel, a lack of customers has forced the owners to let staff go and concentrate on trying to build up an online presence. Some businesses, like Connell's, have been successful in transitioning online, others have put everything on ice.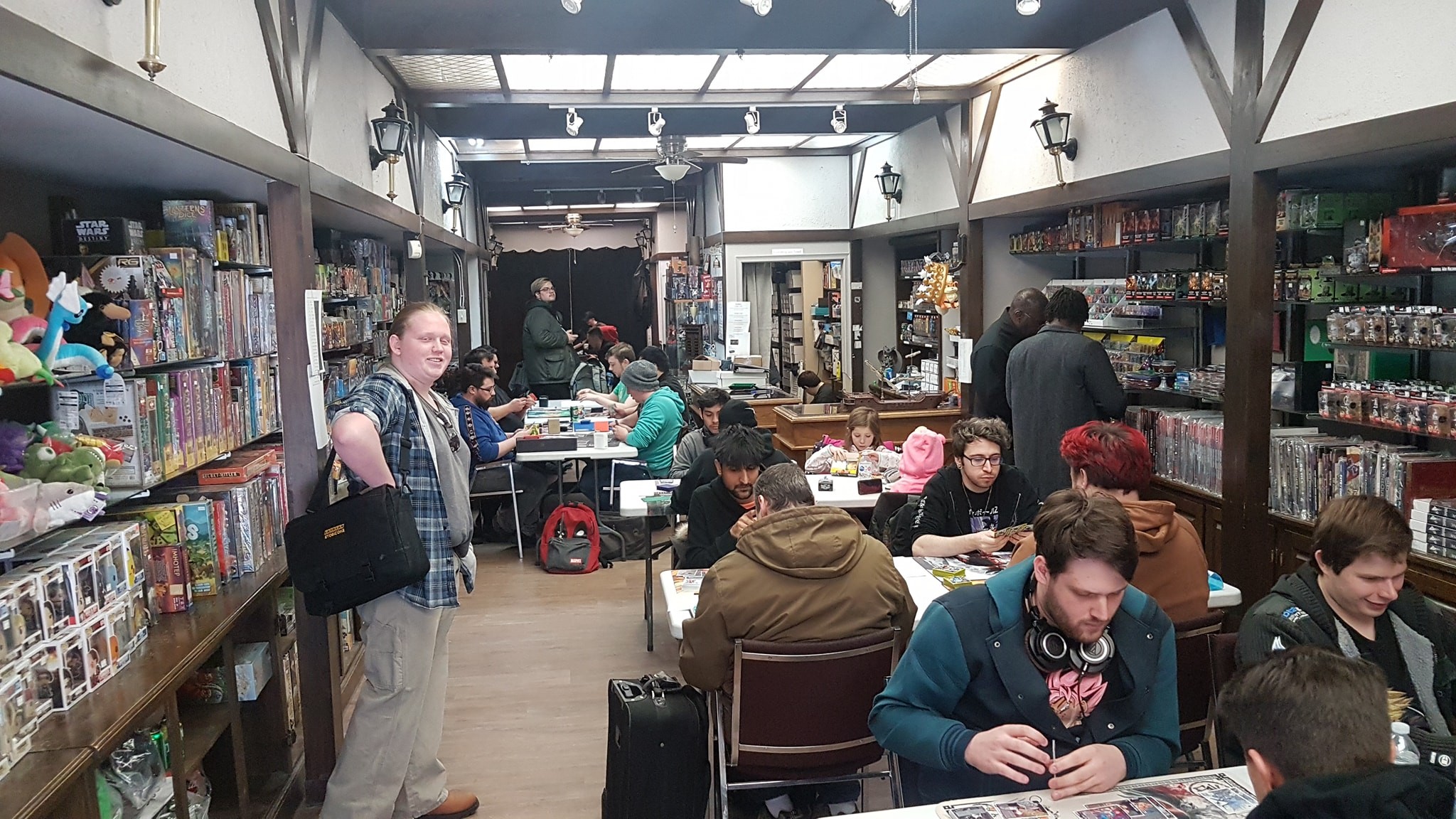 Before physical distancing restrictions, Dragon World in Brampton was a popular spot during the week.
"Not having people come through the door has taken its toll, but it has allowed us to focus heavily on our online presence," Connell told The Pointer. "We've got thousands of [trading] cards on a weekly basis going into our online system. That way we can also do inventory management through the online system and there's no more need to call the store to find out if the card is available. You can just go online, place it online and pick it up on the store."
To help keep customers engaged through the pandemic, the store is offering free delivery around Brampton for orders over a certain value. Connell says his customer base is so supportive they are even buying store credit to keep the businesses afloat and with a steady cash flow until things get back to normal.
For Connell and entrepreneurs like him in Peel, Monday will signal the beginning of a long journey towards normal after more than a month of shutdown. Beginning next week, all businesses in Ontario will be allowed to offer curbside pickup, an option previously only allowed for some (including pet and hardware stores).
Most non-essential businesses have been shut down completely and relying on delivery.
Amber Pajtasz, General Manager of the Streetsville BIA, says the new rules will be a relief. Despite clarity from the province, she says cities and interest groups have muddied the waters leaving owners unsure what they can and can't do.
"We were just talking about [curbside pickup], it's almost been a grey area," she said. "Some municipalities are enforcing it more than others. Some businesses are afraid to open, some have had run-ins with bylaw and some are running curbside as normal."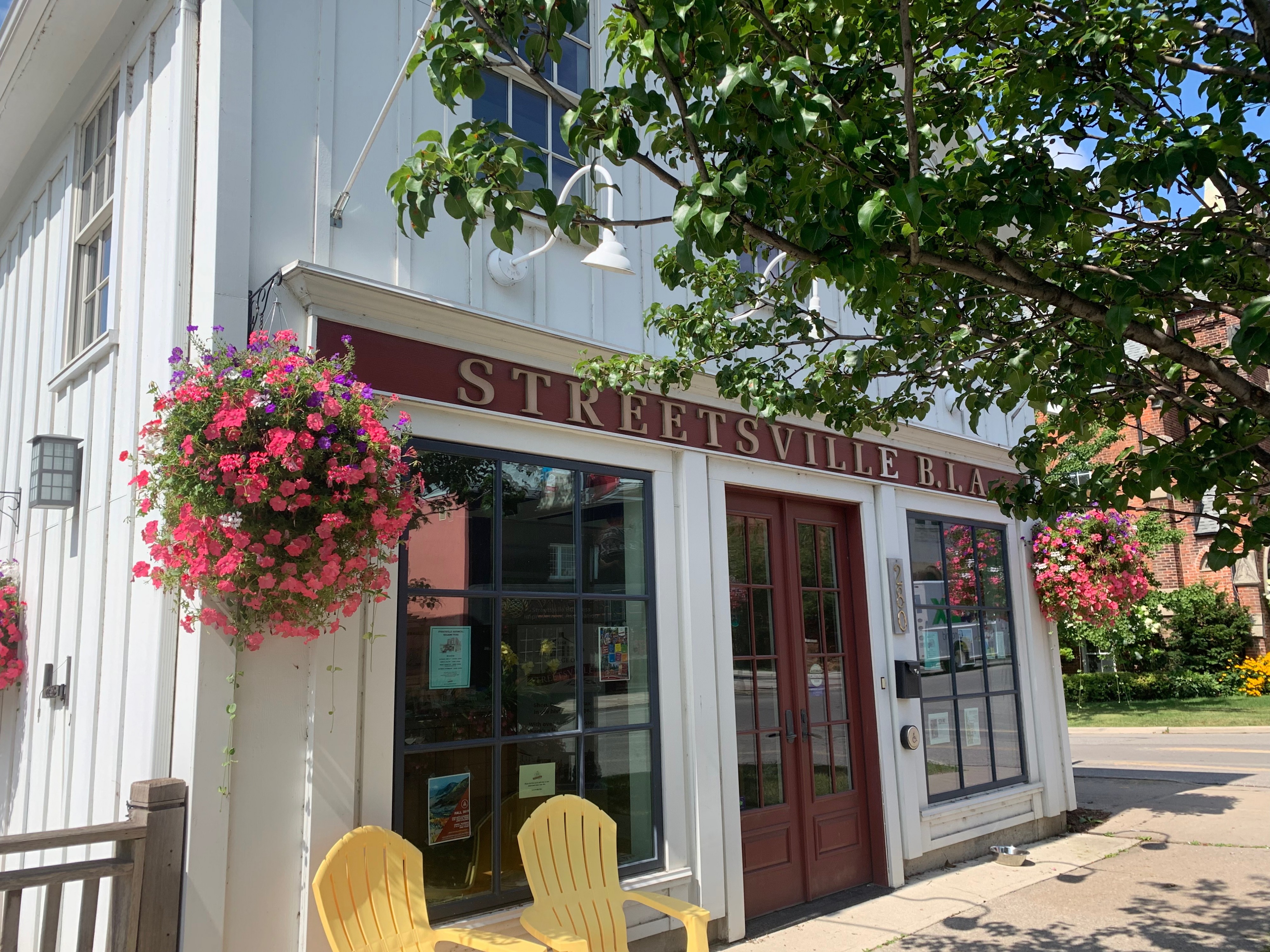 For Todd Ladner, the owner of Ladner's Clothiers, the move is better than nothing but simply not enough to allow his businesses to thrive in the long-term. As a tailor and garment vendor, Ladner's business (open since 1959) is all about seeing customers face to face.
"I would have to lay staff off and reconsider my position in the marketplace if I was only allowed to do curbside [for an extended period]," he explained to The Pointer. "Fashion requires trying garments on, fittings, that sort of thing."
Ladner is keen to get back to business as quickly as possible and has a range of ideas to make his store as COVID proof as possible. He says he could limit the number of people inside, clean clothes between people trying them on and institute time limits between a customer visiting and staff working on an item. It's a long list, but without being allowed to open sometime soon, his business is going to struggle.
"I am hoping for June, early June," he said. "If we do it right and we respect the rules, I'm hoping we can open up by then."
Ladner isn't the only business owner keen to get things moving again. Trevor Muntwyler, who owns a dental practice in Mississauga, is raring to go as soon as he gets the greenlight and some N95 respirator masks.
As a dentist, working with drills and high pressure air inside patients' mouths, less technical masks won't do the trick. In order for Muntwyler and his staff to be safe, they need to be equipped with medical grade personal protective equipment.
"My biggest issue is just making sure I have enough personal protective equipment. Because the supply lines are so tight just now, it's difficult for us to get a particular mask (N95)," he said. "Ultimately, if we can get everyone fit tested, I could start tomorrow."
Muntwyler, like many others, has been forced to lay off staff. He would love to have them back immediately, but knows that the nature of COVID-19 means some may be more comfortable returning than others.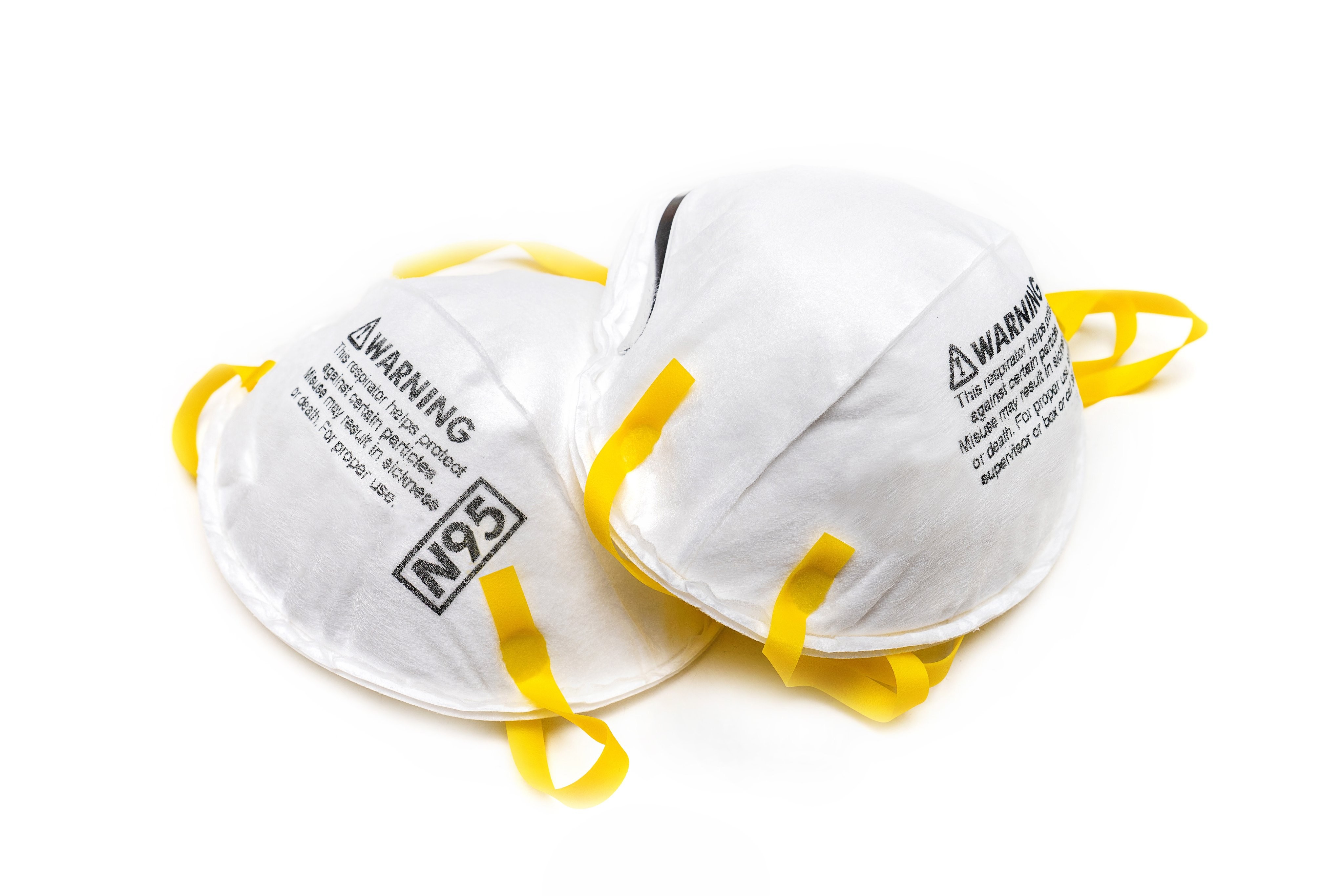 For local dentists, ensuring their staff have adequate supplies of PPE, like N95 masks, is a concern ahead of reopening their doors.
"We decided pretty quickly we would put our staff on temporary lay off so they could at least collect EI. When it comes to dentistry with complete shut down, there's absolutely no income whatsoever," he said. "We don't know the comfort level of some of our staff. We may well be in a situation where a couple of them don't feel comfortable coming back right away… our plan ultimately is to get back as soon as possible. If I could get everyone back tomorrow and be functioning as we were before the shut down, I'd do it."
A rare ray of sunshine is Todd Ladner's success in keeping two staff employed. He's rare in Peel where most have been forced to let staff go. The vast majority of businesses who spoke to The Pointer had laid staff off, some who had been with their respective companies for as long as a decade.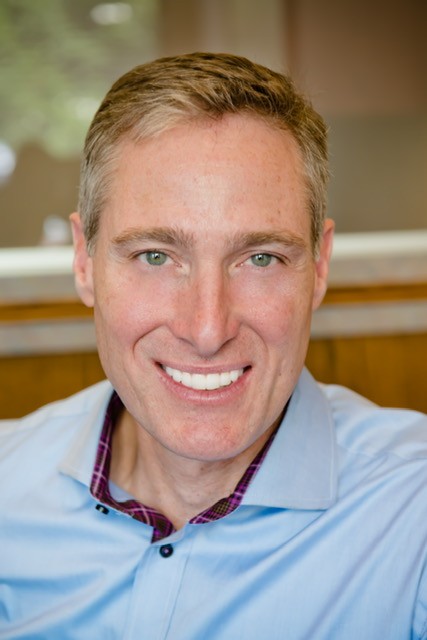 Mississauga dentist Trevor Muntwyler
"One guy is on EI and I kept [two other] salaries intact and applied for the [wage] subsidy successfully. I top that up for them. I am going along, but my sales are zero," Ladner added.
Craig Bickerstaffe, who runs Show Works Inc. in Brampton, has struggled with difficult decisions. His company specializes in providing audio and visual support to live events, meaning his revenue has been decimated.
Recent confirmation from Mississauga and Brampton that all events in the city are cancelled beyond the end of June will have done nothing to help.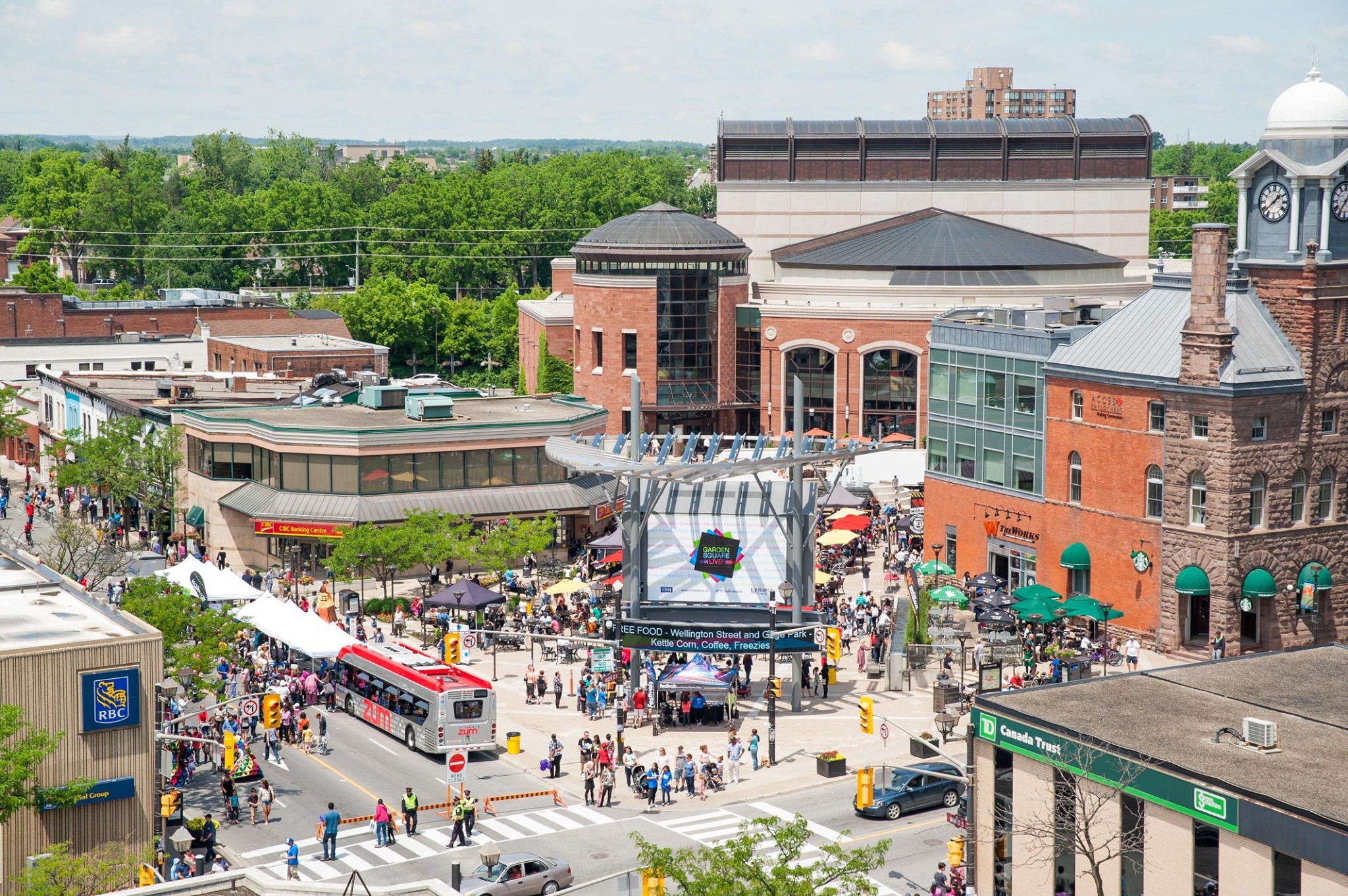 The cancellation of city-run events until July will hurt many Brampton businesses, particularly those in the downtown core.
"We have six full-time [staff] and we've ended up having to lay them off," Bickerstaffe explained. "I'm not a multimillionaire by any means, I don't have enough to support our business, our leases, our capital purchases, our rent as well as all of our salaries when there's nothing coming in."
World of Dragons is the opposite to Bickerstaffe in some ways. Their business is built in a way that can thrive online and the shutdown has given them the opportunity to explore the options. Although they laid their one part-time staff member off during the pandemic, they're hoping to expand when their doors reopen.
"We're actually thinking about expanding to even more employees down the road because our online presence has been going up significantly," Connell said. "To incorporate that into our regular day to day business as well, we still want both sides taken care of."
As well as a business that struggles to move online, inflexible landlords are compounding Bickerstaffe's problems."[For] my landlord, it's business as usual," he said. "I made a bunch of proposals to the landlord and leasing companies and no one would take them. [I was] trying to see if we could do 50 percent payment plans until this gets rolling, but none of them seemed interested. I am going to just let them drain the bank account and see where we end up."
The picture varies from business to business.
Ladner, a landlord himself, says he has given rent reductions to his tenants. Muntwyler has been offered a deferral, but rent will eventually be due.
"I am a landlord and I have three commercial tenants, they've also shut down," Ladner explained. "One's an optician, one's a furniture store and one's a gift store. I was proactive with them and reduced their rent for April and May and I am also going to take a look at the federal subsidy for rent relief. It's been a working relationship. I am a little surprised there are negative stories that landlords aren't working with their tenants, it would seem the right course of action for everyone. I don't know if I embrace deferrals, they just bring bigger problems down the road."
As issues with rent, bylaw enforcement and regularly issued bills continue, there is a sense of growing impatience in the Peel business community. Most business owners seem supportive of the province's approach and record to date, with several owners praising Premier Doug Ford for his decisions and daily communication.
Regardless, as each day passes (and restrictions are gently eased) businesses are keen to see some income return. Ladner and Muntwyler are examples of local enterprises with no income right now who need a provincial greenlight to open up.
"I would be extremely antsy if it dragged out past the end of June," Muntwyler said. "I would be antsy if it dragged out to June, actually. There's only a certain number of days in a year that you can treat patients and that has a significant impact on your bottom line."
---
Email: [email protected]
Twitter: @isaaccallan
Tel: 647-561-4879
---
COVID-19 is impacting all Canadians. At a time when vital public information is needed by everyone, The Pointer has taken down our paywall on all stories relating to the pandemic to ensure every resident of Brampton and Mississauga has access to the facts. For those who are able, we encourage you to consider a subscription. This will help us report on important public interest issues the community needs to know about now more than ever. You can register for a 30-day free trial HERE. Thereafter, The Pointer will charge $10 a month and you can cancel any time right on the website. Thank you.
Submit a correction about this story