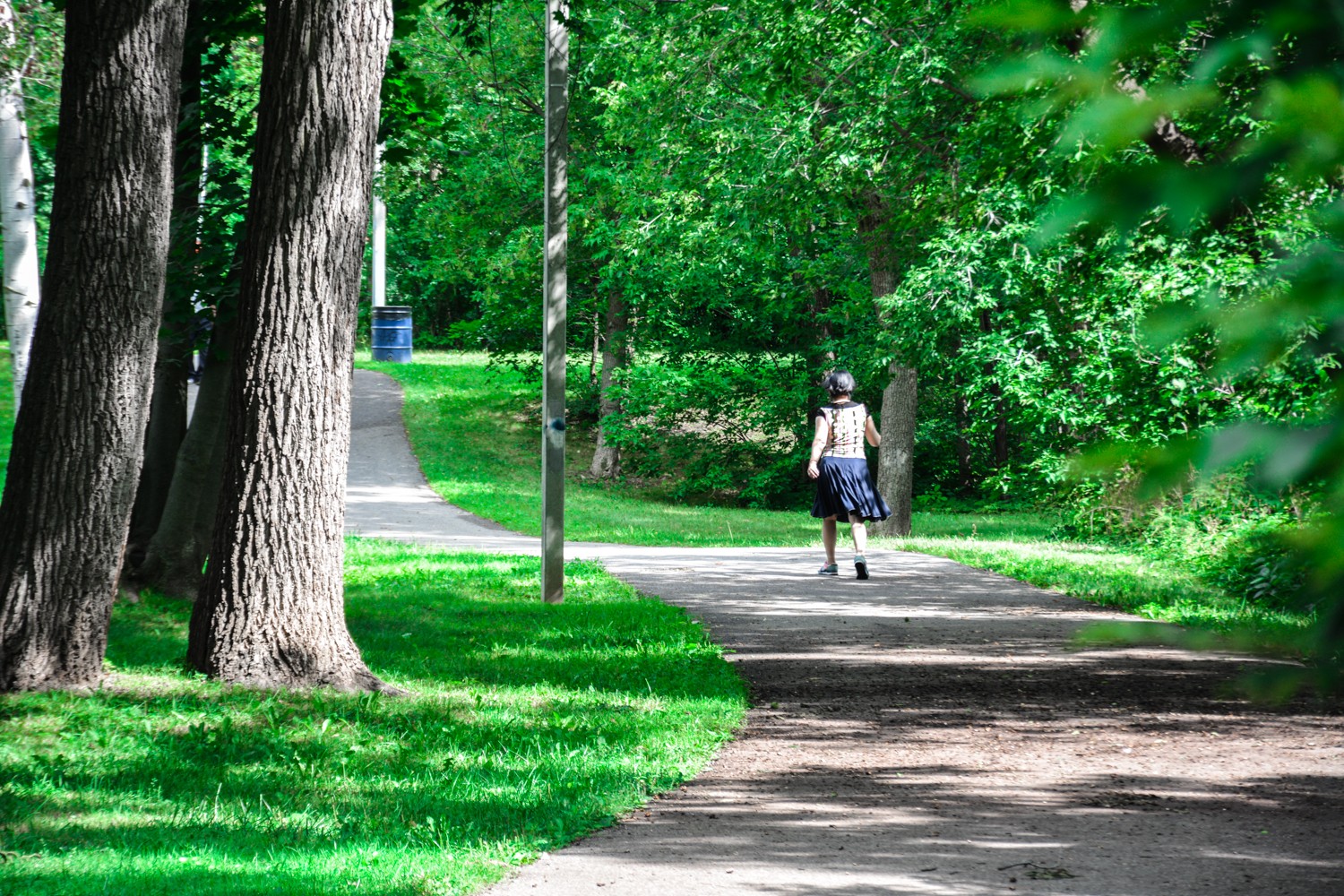 Photos by Joel Wittnebel/Graphics from City of Mississauga
Provincial changes will slash public parkland, Brampton and Mississauga warn
The future for cities is to build towards the sky.
Brampton's 2040 Vision discusses the benefits of dense housing at length, while a variety of plans in Mississauga extoll its virtues.
As a result, development in Peel (especially Mississauga) is changing. Instead of offering each family their own plot of land to build a two storey house from wood, plaster and hope, developers are moving towards glass-clad towers. These titans of human achievement can house thousands of residents on just a couple of acres of land in apartments of various sizes.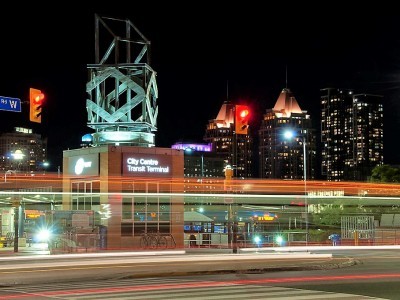 Dense, high-rise developments have increasingly become the norm in Mississauga. With heavy population in one area, these apartment towers make it easier on municipalities to provide services like transit and snow removal.
The advantages are plentiful. There are benefits for people's health, the environment and the level of tax collected by cities.
With so many people living in the same place, running transit services is significantly more efficient. Buses can carry people from these towers, instead of collecting a few stray commuters from suburbia. Walkability also increases, with restaurants, gyms and bars all clustered around residential hubs.
Equally, where three properties across two acres would normally generate three property tax bills, each apartment pays their own way, garnering significantly more revenue for the same sized parcel of land. Infrastructure is cheaper to build and services like snow clearing drop dramatically in cost per person.
Housing everyone in glittering towers comes at a cost, though. In suburbia, where everyone owns their own backyard and front lawn, shared public space is less important. In dense, urban developments with thousands sharing the same building, open greenspaces are critical to the population's mental and physical health.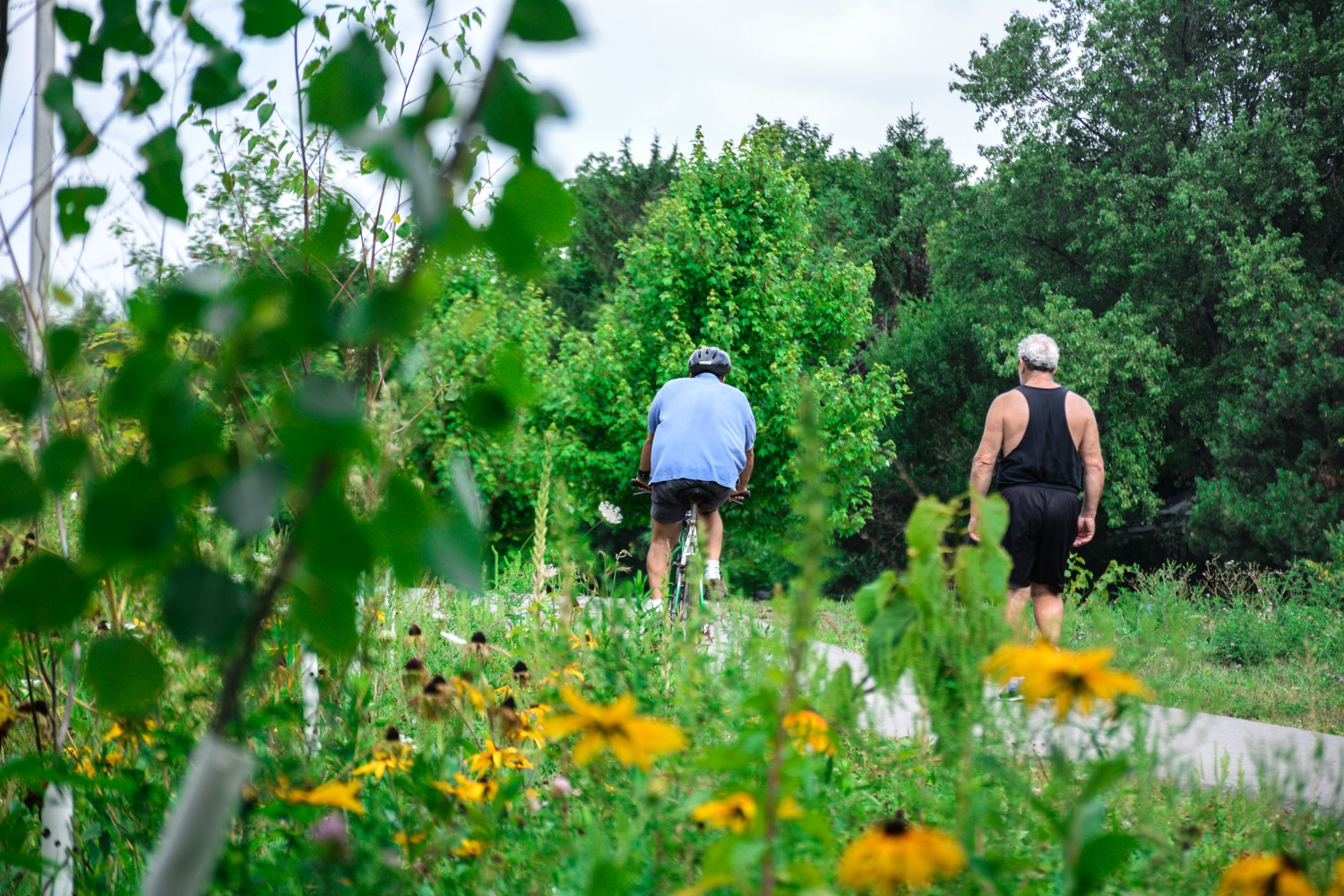 Public spaces are crucial for those living in condos and apartments, the majority of which do not come with backyards.
Last week, the cities of Brampton and Mississauga hit back at the Government of Ontario's plans to change regulations for developers in a manner that they say could squeeze city hall's finances and deprive residents of green grass.
The Community Benefit Charge (CBC) is one of a variety of new regulations cities are grappling with as a result of Bill 108, the More Homes, More Choices Act. The charge rolls together a series of previous revenue streams for cities, including Section 37 of the Planning Act that allowed councillors to negotiate extra height in exchange for cash or concessions from developers.
In Mississauga, Ward 5 Councillor Carolyn Parrish has been a particularly vocal supporter of this strategy, trading height for affordable and subsidized units in new developments.
The Progressive Conservative administration at Queen's Park says the aim of the CBC is to do away with exactly this kind of arrangement. Where Parrish may exhibit considerable success under Section 37, a less fiery councillor or one less interested in planning might record fewer wins for their city. The province says the CBC codifies the whole process so developers and councillors can plan with certainty. According to staff reports in Brampton and Mississauga, the charge actually means developers will pay less and cities will be left hurting.
There are a variety of issues Peel's cities have outlined with the draft rules as they stand. One is a cap on parkland recovery that makes it significantly harder to recoup the costs of growth for highrise construction.
Under the current rules, developers have to offer a certain amount of parkland to cities and, if they want to reduce that amount, they have to pay a financial fee. The CBC proposals limit parkland related contributions to 10 percent of the land's value for high rise buildings, meaning projects with the most residents will be forced to offer the least public space per capita.
Under new provincial planning rules, developers would be required to provide significantly less greenspace for dense developments.
"The proposed CBC weakens the link between population growth and the increased need for services," a Mississauga staff report states. "Additionally, the charge will be complicated and expensive to administer, and will result in delays issuing building permits."
In Mississauga, under the current system, high and medium density developments contribute 74 percent of parkland (either physically or in payments). The CBC means dense developments would cough up just 31 percent of the city's new greenspace, with non-residential and low-density homes making up the difference.
It does not require a particularly sophisticated understanding of planning to see that high density (where apartments do not come with backyards) should not be contributing less public leisure space than either single-family homes or businesses. Condominiums and apartment residents are by far the most likely to be using public spaces.
"The principle of growth paying for growth has always been the foundation of how we build our city," Mississauga Mayor Bonnie Crombie said in a media release. "Those who develop in our city have an obligation to contribute their fair share to the new infrastructure that is needed – parks, roads, water and much more – so that existing taxpayers don't have to pay for new growth."
Calculations by staff at the City of Brampton show just how damaging the CBC's current 10 percent cap could be. "Our analysis shows that the CBC percentage would need to be upwards of 45 percent in order to achieve revenue neutrality for this type of project. The significant delta between the proposed cap of 10 percent and what our analysis shows, is extremely concerning," staff wrote.
Critically, the number of people residing in a new development is not taken into account with the calculation made solely on the physical footprint of a project. Since it is the residents who will be using the parkland, a calculation that excludes population appears to be missing a key component.
The reason for these changes is routed in Premier Doug Ford's philosophy on housing. Since taking office in November 2018, the Premier has been vocal in his crusade to reduce 'red tape' and make it easier for developers to build. He argues this will encourage more building and companies will pass their savings onto new homeowners; his critics say close ties to the development industry have clouded his vision.
As staff at Mississauga allude to in their report on the CBC, "countless studies" have shown developers do not pass savings onto consumers, instead charging whatever rate the market will bear. In the GTA over recent years, the market has proved it can bear some eye wateringly high prices.
As the federal government has demonstrated with the carbon tax, some levies are introduced not to make money, but to deter use. The same philosophy is true of alcohol and cigarette taxes. The way the CBC has been designed makes single-family homes more expensive than high rise buildings for developers.
At first reading, that's a win. The issue is, growth charges aren't arbitrary, instead they're designed to cover the cost of new infrastructure. The modified rates proposed under the CBC simply won't pay for growth.
Where cities should be encouraging the construction of apartments to protect the environment and their bottom line, changes to the CBC make that harder. The relative increase in revenue and parkland available with single-family homes almost incentivises cities to issue building permits for the developments of yesteryear.
In Mississauga, the cost will be felt sooner than Brampton. Roughly 80 percent of the city's development growth is in high density, something particularly clear in the downtown. In Brampton, few apartments have had building permits issued, but the redevelopment of Shoppers World and plans to densify Queen Street are both on the horizon.
Changes to CBC were released in February for consultation, after a previous iteration came out in November 2019. Responding to pressure from cities around Ontario, a variety of concessions were made in February, with soft services such as libraries included as mandatory under Development Charges.
The changes were welcomed by Brampton and Mississauga briefly in their respective staff reports, but are ultimately meaningless in the context of just how much they could lose under parkland caps.
"At a time when we are grappling with the unprecedented financial impacts of COVID-19, the proposed Community Benefit Charge will leave Council [with] even more difficult decisions," Janice Baker, City Manager and Chief Administrative Officer of Mississauga said. "We need a sustainable revenue stream that ensures the necessary infrastructure to support growth is fully and fairly funded."
---
Email: [email protected]
Twitter: @isaaccallan
Tel: 647-561-4879
Submit a correction about this story