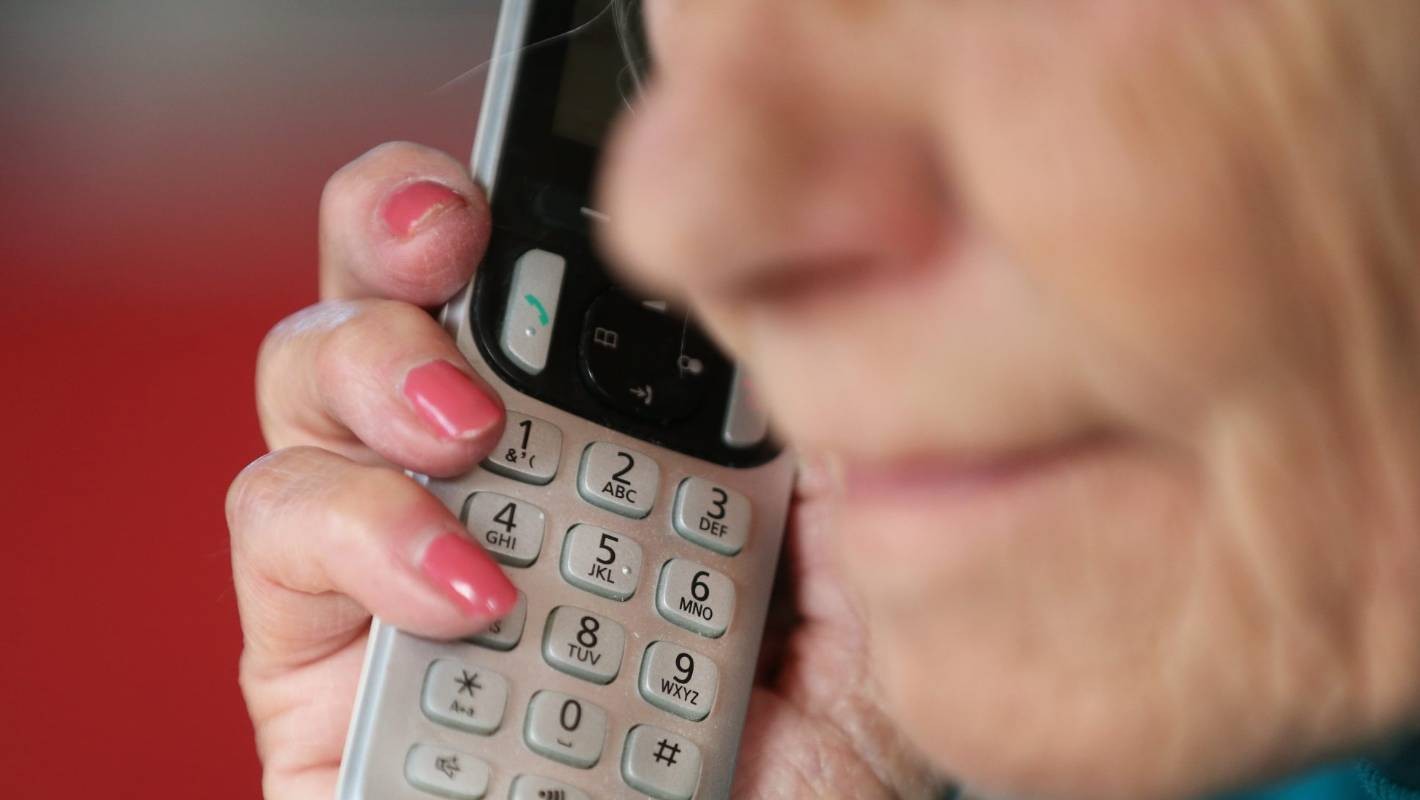 The Pointer file photo/City of Brampton-YouTube/Twitter/UofT
Brampton's COVID-19 tele town halls offer a sense of comfort to residents 
Many political leaders around the world have become a source of comforting words and a familiar message during the ongoing pandemic.
During the spread of the novel coronavirus, residents have looked to them, even if there's little they can do to directly help. From Ottawa, with Prime Minister Justin Trudeau's daily broadcasted messages, which often come with more tangible assistance in the form of federal aid, all the way down to local mayors and members of council who reinforce the advice of healthcare officials and medical researchers – the constant contact has provided a touchstone for many.
In the City of Brampton, this is illustrated by residents participating in COVID-19 tele town halls almost every week. For the tele town hall on April 22, 10,698 residents picked up the phone when the automated calls were sent out to some 100,000 households. It's not known how many who answer actually listen to what local leaders have to say, but just the effort to reach out is comforting for many.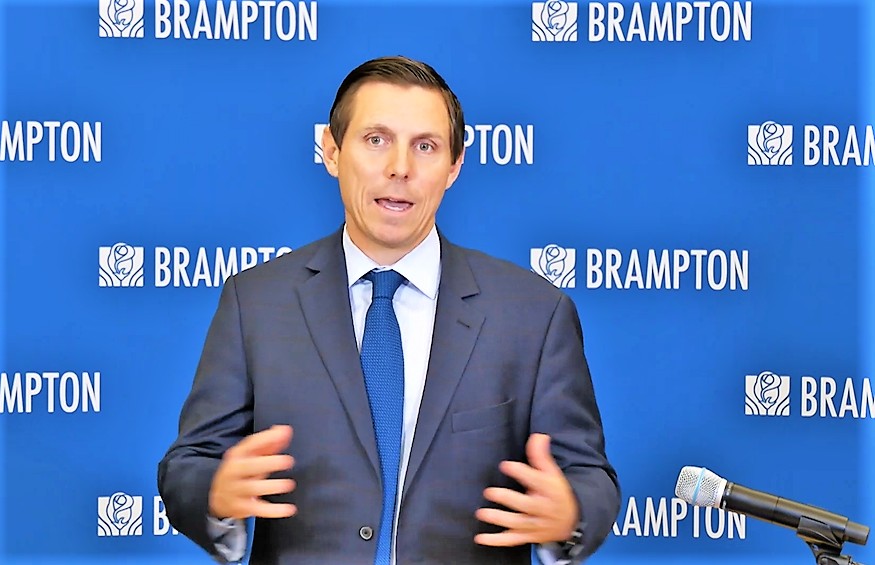 Mayor Patrick Brown, seen here during one of his weekly COVID-19 press conferences, is a fixture in tele town halls
Participants are tracked through software used by the City during the town halls, Natalie Stogdill, a spokesperson, told The Pointer. "The City's weekly COVID-19 Tele Town Halls call out to over 100,000 Brampton phone numbers, including 905 area code landlines and mobile numbers that are part of the vendor's database."
Numbers collected by the City represent those who answer the call, even though they might not participate or might only listen to a small part of the 90-minute town hall, Stogdill said.
Much of the information presented is not anything new and has often been shared beforehand through press releases or social media, usually reiterating messages made by the provincial or federal government, including public health officials. But some of what is offered can help point residents desperate for guidance in the right direction.
Questions residents ask are fairly simple, with answers that could easily be found in many places. But despite little new information or original material from the tele town halls, there are many reasons why they are helpful.
"Almost everybody has had their job affected or knows someone close to them who has their job affected," Christopher Cochrane, an associate professor of political science at the University of Toronto, told The Pointer. People may be looking for answers and they could be finding possible sources of help through the virtual updates. Doing so may be easier than trying to engage during a council meeting. Picking up the phone for the weekly town hall is far more convenient for many.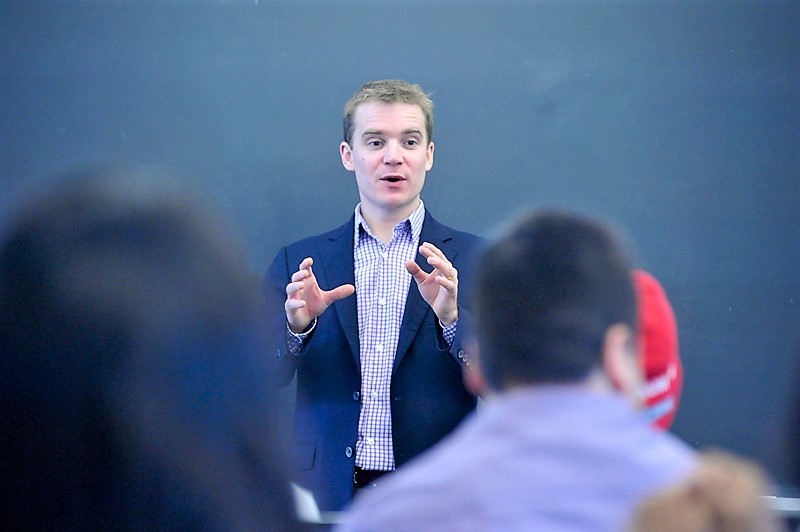 University of Toronto political science professor Christopher Cochrane warns politicians who think their COVID-19 popularity will last
Cochrane doesn't think the repetition of information is a bad thing. "It's all hands on deck." And if a resident doesn't like a specific politician, at any level of government, it's unlikely they will listen to what that leader has to say. However, that citizen might be interested in listening to another politician, and some of the general information being offered is key to creating widespread buy-in during the pandemic, while other more specific details could help with particular issues residents are seeking clarity on.
"When [politicians] reinforce the messaging that comes from the best science, from people who want really to do nothing other than ensure that we achieve the best health and the best economic outcome possible, I think that's exactly what people should be doing," Cochrane said.
There is a side of such communication that can be troubling, when people of influence "go outside of the bounds of their expertise," Cochrane warns, and make statements on issues they may not have proper knowledge on.
Mayor Patrick Brown pushed for higher levels of government to allow foreign trained doctors with Canadian equivalency to assist in the fight against COVID-19. "I have written [to] the province about foreign trained doctors about trying to make sure we have additional capacity, human resources, so that those doctors who have passed Canadian equivalency tests can volunteer, can help out in any capacity in our hospitals," he said during the April 8 tele town hall. The City had started pushing for the same earlier that week, even though it has no jurisdiction over the matter, which is very complex. And while it might play well with local constituents who are part of immigrant communities that have long advocated for a more effective foreign credential and professional certification system, to make better use of highly skilled residents, it could also be little more than a political ploy to win favour.
The province, meanwhile, has to deal with the myriad issues that have to be considered and the various risks of sending people without the required professional skills and testing into medical settings to work.
But it doesn't hurt to have the mayor advocating for something that could help.
The College of Physicians and Surgeons of Ontario started issuing Supervised Short-Duration Certificates for some internationally trained doctors. Recipients receive a 30-day medical license to help fight against COVID-19, but it comes with requirements that may be difficult to manage. These include the need for a successful applicant to practice medicine or pass the Medical Council of Canada exam within the last two years, and finding a physician who is prepared to supervise them, among other requirements.
Participants who take part in the tele town halls also illustrate the need to have concerns and anxieties legitimized by sympathetic leaders during a time of crisis. This is known as the rally 'round the flag effect, Cochrane explains. It could benefit leaders after the spread of the novel coronavirus subsides, possibly leading to a boost in support, which Cochrane believes will be an outcome for politicians across the country.
Perhaps no one is benefiting more from this effect than Premier Doug Ford, whose approval rating had fallen prior to the pandemic, after a series of budget cuts and a protracted labour standoff with teachers.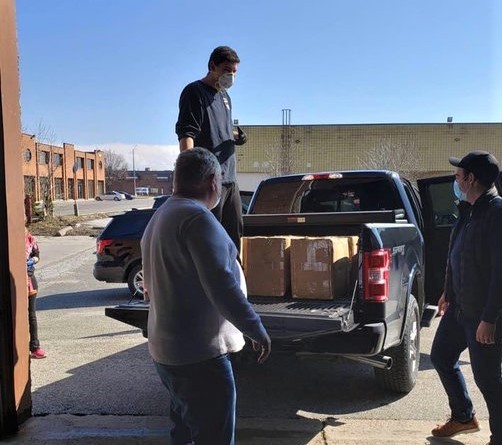 Premier Doug Ford helping load 90,000 masks from a Markham warehouse into his own truck that were later delivered to hospitals
But his performance behind the podium every day, with a captive audience of viewers has endeared him to millions of Ontarians who have expressed strong support on social media, with many calling Ford the right type of person to lead the province at a time like this.
Even though his empathetic leadership has helped many trying to cope it doesn't necessarily mean the support will last forever. When things are back to relative normality, mistakes, broken promises and unfinished projects will be remembered. "There will be a more considered, deliberate reckoning with the totality of their records, mistakes and strengths," Cochrane said, of all politicians.
Telephone town halls were not borne with the spread of COVID-19, they have been an ongoing practice for a number of years. The calls provide the city with an effective way to gather information from large groups of residents, Stogdill explained. "Like municipalities across Ontario, Brampton's Emergency Management Team and senior staff determined that in the current rapidly changing environment, tele town halls would be a useful method to contact large numbers of residents with important public safety information, City service updates, and answer resident questions about COVID-19 and local impacts."
The panelists on the call range from week to week, with resident panelists, such as the mayor and Dr. Lawrence Loh, the Region's Interim Medical Officer of Health. Panelists representing William Osler Health System, Peel Regional Paramedics and Peel Regional Police, all stakeholders that play a role during the pandemic, are also present, Stogdill said.
---
Email: [email protected]
Twitter: @nida_zafar
Tel: 416 890-7643
---
COVID-19 is impacting all Canadians. At a time when vital public information is needed by everyone, The Pointer has taken down our paywall on all stories relating to the pandemic to ensure every resident of Brampton and Mississauga has access to the facts. For those who are able, we encourage you to consider a subscription. This will help us report on important public interest issues the community needs to know about now more than ever. You can register for a 30-day free trial HERE. Thereafter, The Pointer will charge $10 a month and you can cancel any time right on the website. Thank you.
Submit a correction about this story