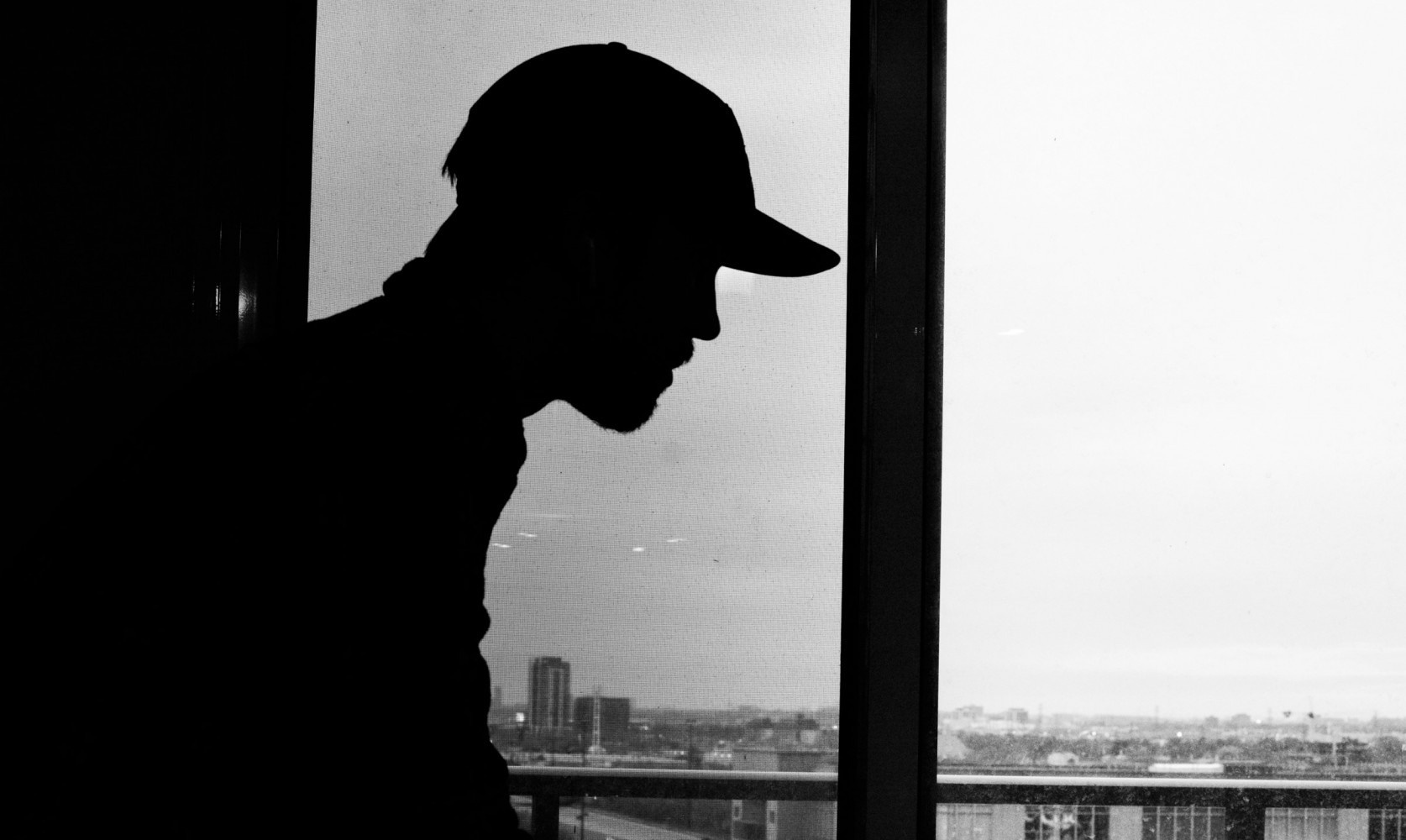 The Pointer file photos/Flickr
The next wave of vulnerable victims will be those ill-equipped for the post-virus blues
Our world wakes up each morning and lets out a collective sigh.
We're already tired of the TVs and smartphones jammed with the latest data – case counts and deaths – from the novel coronavirus.
We are bombarded by images of ICUs with people that were perfectly healthy one week and are now on a ventilator and locked in a life-or-death struggle for survival.
These tiring images and numbers dull our sensibilities and play havoc with the ideal of optimism, which says everything will work out in the end.
The end of what?
Some politicians and business owners, and many others, want an end they can see, like the finish line of a footrace.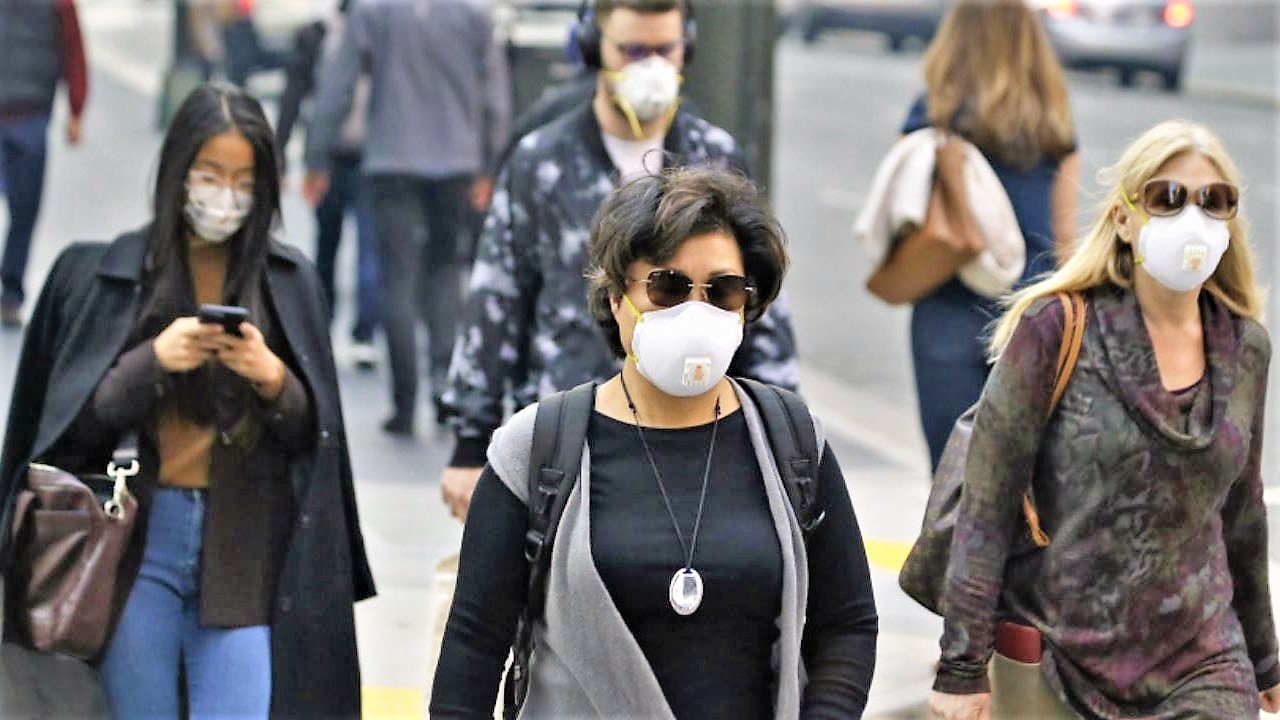 But it's becoming clear to us – there won't be an end. This will taper to a more manageable disease, like the flu, sort of, but on steroids.
There will hopefully be a vaccine, it might take another 18 months to find out and spread it wide enough. You might have heard recently about the herd theory, the immunity we might develop collectively, partly on our own and partly with the help of modern medicine, which could dial down this latest virus's manic spread.
We don't know.
The markets were down, then up from the lowest part of the down, not really because of the economy, but because there was nowhere else to put your money. Another rollercoaster of curves and dips, like the daily virus charts at the top of the news sites. Flatten the bad ones, but not the good ones, that show our money going back up.
The more philosophical see it all as existential, just the latest confusion in our earth's four and half billion years.
Someone said, somewhere, it's been a distraction from the real existential crisis, the one threatening not the air in our lungs that might be infected, but the air surrounding our planet, that is infected.
That might give some relief to some, the type that people seem to get more and more from knowing something worse is happening to someone else.
Most of us have the consolation of a support system more firmly in place, with the capacity to fight through the myriad of challenges put before us.
To put yourself in the shoes of others, imagine if you have no support system and your psyche is too battered and bruised to fight. Imagine if you were gripped so deeply by anxiety, depression, dread, or any other condition in the basket of mental health maladies that are part of this "shadow world" – the rollercoasters to nowhere, the meaningless curves and dips and flat spots that simply mean nothing is right.
What about the millions who will emerge from this crisis afflicting our bodies only to dive even deeper into that which ails their minds?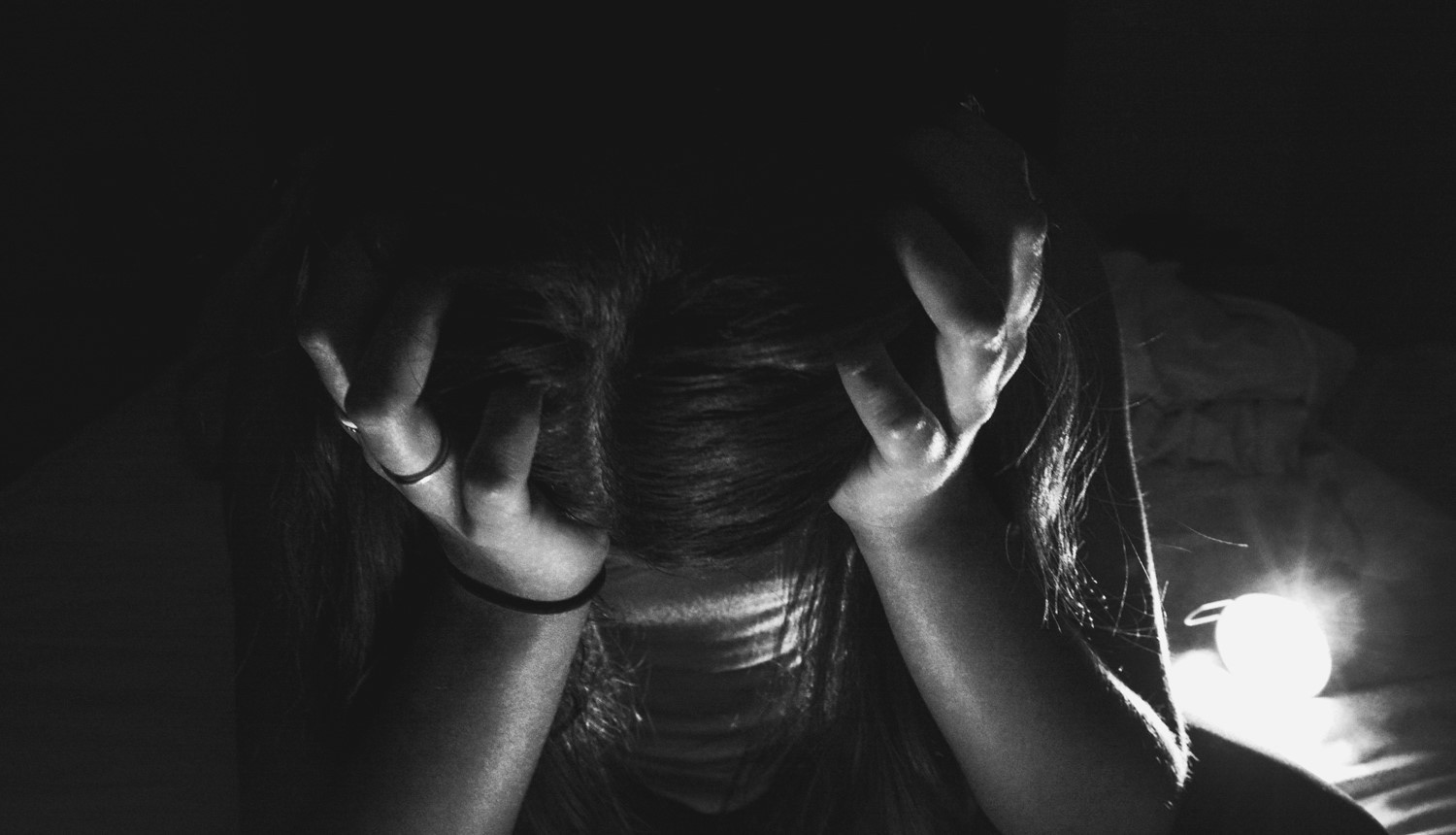 Like the coronavirus itself, many mental health sufferers are invisible to the naked eye and suffer in silence.
Now they have been exposed. This week, half of Canadians said their mental health has gotten worse during the COVID-19 pandemic, with 10 per cent reporting it has deteriorated "a lot", according to a new online survey by Angus Reid.
Less than 20 per cent of Canadians polled reported being optimistic when asked to survey their life in the past couple of weeks, and 16 per cent described themselves as depressed, according to the survey released Monday.
It said 11 percent were untroubled, 14 per cent reported feeling normal and nine per cent felt numb. Six per cent were happy, according to the survey, conducted between April 15 and 17. It reached a representative randomized sample of 1,912 Canadian adults.
"The conversation around mental health has been percolating since the shutdown occurred," Angus Reid's executive director Shachi Kurl told CBC News. "When you have half of Canadians saying that their own mental health has deteriorated in the past several weeks and a significant segment of that group saying it has worsened a lot, that finding really jumps out."
Stephanie McKendry, chief executive officer of Crisis Services Canada, said it has seen a dramatic uptick in "active rescues" of those in the most distress.
For those trying to navigate in the shadows, the pandemic heightens their inability to cope, and many frontline workers – nurses, doctors, other healthcare staffers – might suffer post-traumatic stress disorder (PTSD), a symptom often associated with shell-shocked soldiers returning from a war theatre. The mounting death count, and worry that they too might become infected, is causing much of this distress. Nursing our nurses and doctors back to health might be the answering echo to our current crisis.
But there is good news because government agencies are stepping up. Last week, Canada's minister of health, Patty Hajdu, launched a new portal dedicated to mental wellness on Canada.ca/coronavirus and the Canada COVID-19 app. Wellness Together Canada will connect Canadians to peer support workers, social workers, psychologists and other professionals for confidential chat sessions or phone calls, and will make it easier to find credible information and help address mental health and substance use issues.
The portal is the work of a broad consortium of organizations with experience in providing digital mental health and substance use support, led by Stepped Care Solutions (and its Stepped Care 2.0 platform for COVID-19), Kids Help Phone, Homewood Health and Greenspace Health. Wellness Together Canada is the first and only mental health platform of its kind for people of all ages, in every province and territory. "People in every community are struggling and need our help. That's why we are acting today to make it easier for Canadians to identify, understand and address issues they are facing, with multiple tools and resources available on one platform," Hajdu said.
The launch builds on the $7.5 million given to Kids Help Phone, which is a resource for youth – a response to school closures, the lack of positive socializing experiences, reduced access to our community resources and the claustrophobia of self-isolation.
It's important to remember that before COVID-19, there was already a plague of anxiety in society, especially in our schools. A study in the Canadian Journal of Psychiatry focused on a rising tide of "self-harm" incidents, and the number of Ontario teens in this response to distress doubled between 2009 and 2017.
There's concern that being socially isolated from school mates now might up those numbers. The Peel District School Board (PDSB) has listed help lines so children and teens can reach out via Kidshelphone.ca. Mental Health Ontario has issued 'How to support student mental health during the COVID-19 pandemic, and the CMHA/Peel branch website (www.cmhapeel.ca) is a rich resource for those in need of help.
Frontline health workers are also being offered free therapy sessions over the phone by licensed psychologists, psychotherapists and social workers. Within a week of the crisis gripping the province, more than 450 licensed psychotherapists, psychologists and social workers in Ontario signed up to provide these free telephone therapy sessions to frontline healthcare workers.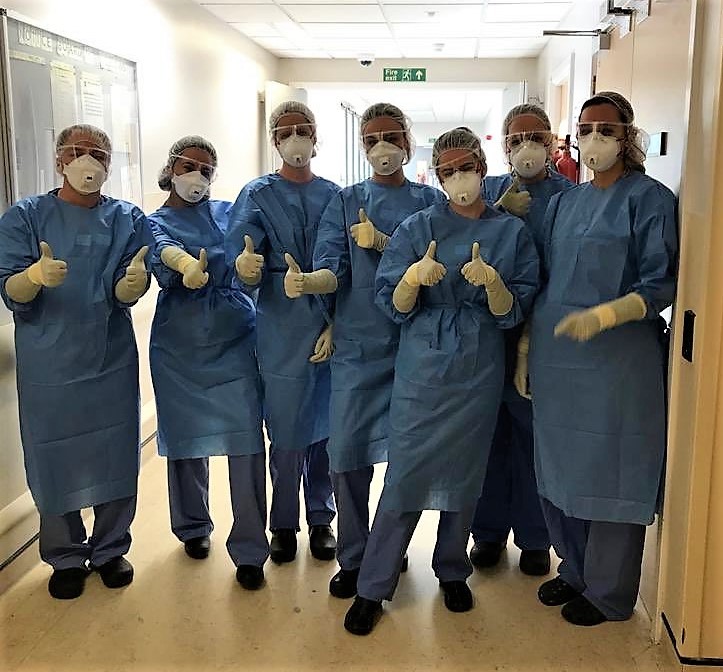 Toronto psychotherapist Karen Dougherty reached out to colleagues in early March and posted about the idea on social media, and in five days, hundreds of people signed up to volunteer, creating the Ontario COVID-19 Therapists. It includes five free sessions over the phone.
The CEO of the Registered Nurses' Association of Ontario said her members are doing "dangerous" work and that some are even staying at hotels to ensure they won't bring the virus home. Doris Grinspun fears the pandemic will only get worse and said her organization welcomes the free services.
The Doug Ford government has done an about-face on supporting mental health in the province. Queen's Park will provide $12 million to online mental health services for residents and frontline workers during the COVID crisis. Mental health agencies will receive emergency funding to hire and train more staff and purchase necessary equipment, appropriate technology, and additional licenses. It will be available in online platforms.
"Dealing with an evolving crisis like COVID-19 puts a lot of stress on everyone, including people who are self-isolating, families with kids out of school, and the frontline health care workers and first responders who are keeping us safe each and every day," Ford said.
Critics shake their heads and remember 2018 when Health Minister Christine Elliott cut $335 million from planned mental health funding in Ontario. The goal was to find efficiencies and cut costs. That policy seems badly "misguided now," and that's how NDP leader Andrea Horwath termed it at the time. But the PC government has rebounded and now recognizes, in its funding policies, the dire need to care for mental health, as the world sits in a collective funk.
Mental health experts say those who "catastrophize" and internalize a crisis, obsess over it, think it is targeted at them, and quickly reach the conclusion that the virus will ultimately get them, and they will die.
There are plenty of private sector firms in Peel region manned by experienced psychotherapists who deal firsthand with those shaken souls. Add on an economic shutdown, and this double-barreled crisis only increases anxiety. William James, the "father of American Psychology, said for mental health sufferers, "everything added to the self is a burden." They learn how to keep company with the brothers grim – anxiety and dread.
The psychological impact of this shattering of norms, has yet to be measured – and might never be. But depression, anxiety, insomnia and distress have ratcheted up. It's been said that within every piece of marble there's a statue of David, and all that's needed is a Michelangelo to make it into art. For psychologists and psychiatrists, the goal is less artistic, more practical: keep chipping away. Keep patients from losing faith in medicine because there is no cure for the pandemic.
The idea is to help those who are emotionally isolated. They have to outrun their claustrophobia and peel off the layers of dread. Often, it's impossible on their own.
The brain is one of the smallest organs in the body, three pounds of folded spongy materials with the consistency of pudding or tofu. It's also the softest organ in the body, and encased in the hardest, the skull. It eats up 20 percent or more of our energy (65 percent in babies), far more than any other organ. That's why it is so tiring to be mentally ill, to have anxiety grinding away at your psyche. The brain is constantly at work, during consciousness and sleep. Even when we are in repose, the brain can churn through more information in 30 seconds than the Hubble Telescope has in 30 years, says author Bill Bryson is his most recent book, The Body.
Neuroscientists have been stymied by the its complexities, but there is agreement that the amygdala is the part of the brain that specializes in handling our more intense and stressful situations, and it springs into action when we're fearful, angry, anxious, or deep into a phobia. Why some handle the stress or anxiety with aplomb during a pandemic while others struggle, could be as simple as our wires getting crossed. And the brain has so many proverbial wires (really synapses), it's still somewhat of a mystery what triggers anxiety, depression or a phobia.
Soutien Counselling Support is a psychotherapy practice located in Mississauga and downtown Toronto. It provides in-person and online counselling to youth and adults experiencing depression, anxiety, low self-esteem, immigration or acculturation stress, couples/relationship issues, and trauma.
It has rejigged its operations during the pandemic to serve its clients through tele or video therapy.
Nikita Sehgal and Zameena Jaffer are first-generation Indo-Canadian women who, as immigrants, keep culture at the forefront of their mental health care business. If their practice reflects the rich diversity of Peel region, Jaffer says individual and cultural diversity informs every facet of the work. The firm's specialty is acculturation issues that appreciates the intersectionality between the different identities that we carry.
Those identities are more sharply drawn during a crisis.
Sehgal calls herself "an emotion-focused therapist," and believes strongly that understanding and controlling emotions can create long-term and sustainable change. Both admit this pandemic is a game-changer and has elements of the trauma soldiers felt upon returning from the last two World Wars.
Both seek the silver lining behind the black cloud of this pandemic. Jaffer's client list runs the gamut from students, recent immigrants, men and women fleeing abusive relationships, and successful professionals who struggle in silence.
She thinks the ability to build a safe and therapeutic relationship with clients is extra important now. Sehgal has a Masters in counselling psychology and provides support not only here, but in India where she worked with trauma survivors. This readied her for what she currently faces. She works in both English and Hindi.
If this pandemic has revealed anything, it's how tightly linked we are. "We're all in this together," has been the resounding incantation, but this offers little solace to those struggling within themselves. Many already feel like social isolates.
The psychotherapists were recently interviewed by The Pointer, and asked this: If social connection is woven deeply into the fabric of human experience, what happens when that connection is blunted by a pandemic? And then this: What if isolation becomes the norm?
They agreed that humans are social animals and thrive within social constructs, so it's common to feel isolated and disconnected, especially if people live alone. Maintaining virtual social connections with friends, family and colleagues is a must, and if anyone is feeling depressed or anxious, they encourage them to speak to a therapist via video or phone.
There was plenty of anxiety before the pandemic, so do they anticipate a rash of mental health cases after it passes – including a run of post-traumatic stress disorders (PTSD)?
They agreed that pre-existing anxieties make it quite common to feel helpless and trapped when a situation is out of our control.
Their firm, like many businesses, now operates by phone or video counselling, but both offer some advice to those struggling mightily:
• Fight the urge to sink deeper into isolation, and instead engage with loved ones, even virtually.
• Instead of thinking, "I am stuck inside my home," reframe it to, "I am safe inside my home, and this is where I need to be right now."
• View news like you're on a diet, and cut back. Pick an hour a day to watch or listen, and create boundaries with online content.
• Finish all those do-it-yourself projects.
• Remember: you're not alone; we are all in the same boat.
---
The perception of mental illness and infectious diseases is similar throughout history, such as a "fear of contagion." The public stigma is centuries old, and unconscious bias may have resulted in the lack of interest in pandemic outbreaks on the part of psychiatry.
The World Economic Forum calls this the psychology of uncertainty. In the aftermath of this pandemic, will the world be frozen in place by our anticipation of the next one? For those with mental illness, this could turn into a full-blown phobia.
Although significant resources are devoted to the scientific investigation of the way that diseases spread, the 'human factor' has largely been ignored. This is the finding of the Oxford Martin program on Collective Responsibility for Infectious Disease. They asked hundreds of people whether they would stay home from work when infected with the "African Flu" (a fictional disease), which would be costly for their career but would help limit the spread of disease.
Uncertainty made people less willing to sacrifice and stay home.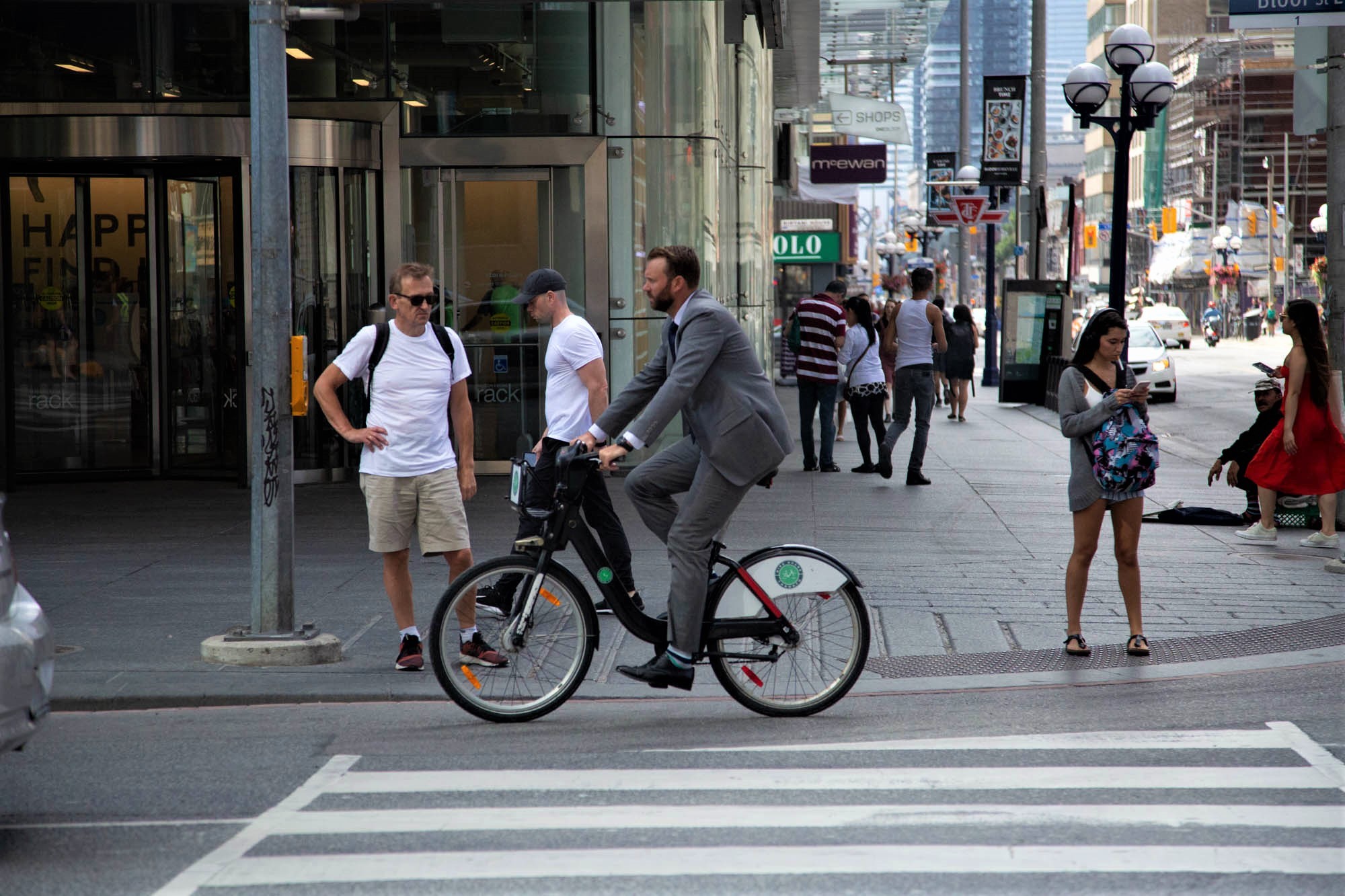 We're now seeing protesters in some U.S. states bristle at what they call draconian restrictions with stay-in-place dictates. It's led to some 30 states that are on the cusp of reopening, partially, while Georgia is already there. Saskatchewan and B.C. aren't far behind.
For those suffering through mental health challenges, they are more numbed by situations, and less inclined to act and carry placards in the street to tell strangers how they're feeling.
Dr. Laura Hawryluck, the critical care response team lead at Toronto Western Hospital, was on the front line during the SARS outbreak in Toronto in 2003, and saw the toll it took not only on patients in quarantine — a subject on which she wrote a study – but also on those in the medical field. In response, she said, some chose to leave the field afterward. Will the same happen today?
Gary Collins, director of communications for Brampton Mayor Patrick Brown, was with former Ontario health minister Tony Clement during the government's response to SARS, and said he doesn't remember it being as stressful and intense a time as today.
He said the mayor's office has been inundated with emails from concerned residents, and even if everyone is working from home, the mounting number of COVID-19 cases, deaths, and even the laying off of 2,000 city workers recently, has left a strange taste of sorrow in his mouth.
Fighting an invisible foe without a cure, is an apocalyptic notion to some – especially those with serious mental illness. While COVID-19 breaks bodies, mental illness breaks spirits. The irony is that both are invisible. The hope is that a vaccine will finally fell the virus, but there is no antibody for mental illness.
Pharmaceuticals might help, but many in the throes of despair simply self-medicate, and this only exacerbates their suffering.
The recognition by all levels of government that help is needed to solve our current healthcare crisis, while nipping in the bud something (mental illness) that could linger for years, is heartening.
Being afraid is as natural as earth. We are creatures designed from fear. Our autonomic nervous system controls all our organs. It's the product of a beginning, middle and end of life fraught with risk, since the dawn of humanity.
It made our lungs breathe faster when we were chased by beasts and does the same for all sorts of modern threats. It has throughout the ages made the heart pump harder when the right response to danger needs more blood for parts of our body. And its fight-or-flight reflex tells our brain what to do when faced with harm.
But what about the fear of our own mind? How do all the chemicals and wires in our brain protect us from ourselves? That's a question even lost on nature.
The only answer, for many, is to seek help from others.
---
Luckily, there are plenty of places to get help. The Pointer provides many of them here, beginning with crisisservicescanada.ca and ementalhealth.ca.
Mental health and wellness resources to access while at home include:
Children Under 12
· · Kids Help Phone at 1-800-668-6868 for free 24-hour confidential support
· · www.kidshelpphone.ca for live chats with a counsellor (For ages 20 and under)
· · Text CONNECT to 686868 All conversations are with a volunteer Crisis Responder and are confidential. Text from anywhere in Canada
· · Ways for caregivers to help children with anxiety: https://copingskillsforkids.com/calming-anxiety
· · Interactive games for kids to understand feelings: https://pbskids.org/games/feelings/
· · Activities to help children build self-esteem: https://www.kidsplayandcreate.com/self-esteem-character-building-activities-for-kids
Teens
· · Peel Crisis Capacity Network 905 273-4900 Provides crisis response services within 24 hours to individuals with a developmental disability (including dual diagnosis) who are 11 years of age or older.
· · https://www.connexontario.ca/ to chat, email or find local resources for suicide prevention, addiction, mental health, and problem gambling, etc or call 1-866-531-2600 (ALL AGES)
· · Aged 14-29, mental health and wellness, interactive tools, strategies, available in different languages: https://mindyourmind.ca/
· · Information about body image and self-esteem: https://kidshealth.org/en/teens/body
· · TeenLine: Confidential hotline for teenagers for mental health, 1-310-855-HOPE or text TEEN to 839863
· · Teens helping Teens, peer support for various topics: https://teenlineonline.org/
List of online mental and physical health resources for LGBTQ youth:
https://www.cdc.gov/lgbthealth/youth-resources.htm
· · LGBT Youthline: Confidential and non-judgemental peer support, Sunday to Friday, 4:00PM to 9:30 PM, call 1-800-268-9688, or text 647-694-4275, or chat www.youthline.ca
· · Guides and information for teens about emotional and physical health: for girls: http://www.youngwomenshealth.org/ and for boys: http://www.youngmenshealthsite.org/
· · Good2Talk: Free, professional and confidential counselling support for post-secondary students in Ontario, 1-866-925-5454
· · Naseeha Youth Helpline: Peer support for Muslim youth, 1-866-627-3342 ·
Adult/All ages
· · Crisis Services Canada toll-free 1-833-456-4566 or text 45645
· · Contact Centre Telecare Peel 905-459-7777 (Languages: English, Punjabi, Hindi, Urdu, Spanish, Portuguese)
· · Distress Centre Peel 905-278-7208
· · Mobile Crisis of Peel 905-278-9036, (Mississauga, Brampton, Caledon)
· · Mobile Crisis- Credit Valley Hospital 905-813-4141. Hours: Monday-Friday, 9:00 a.m. to 11:00 p.m. and Saturday, Sunday and Statutory holidays, 11:00 a.m. to 11:00 p.m
· · Indigenous women's support and resources: Toll free (call or text)- 1-855-554-4325, online chat: http://www.talk4healing.com/live-chat/
· · First Nations and Inuit Hope for Wellness Help Line: Immediate, culturally competent telephone counselling, 24 hours a day, seven days a week and is available in English, French and upon request in Cree, Ojibway, and Inuktitut, 1-855-242-3310
· · Telehealth Ontario: Free, confidential telephone service you can call to get health advice or general health information from a Registered Nurse, 1-866-797-0000
· · Youth/young adult online chat (under 30) to provide emotional and crisis support from 6pm-12am: https://youthspace.ca/about-us/
· · Free webinar-Crisis or Opportunity? Understanding what children are trying to communicate to help them reduce their anxiety: https://www.safeguards-training.net/course/crisis
· · Phone consultations with Ontario doctors, covered by OHIP, all ages: https://dialadoc.ca/
· · Access mental health services for children and youth in Peel: https://wheretostart.ca/
· · Information and directory for mental health services and disorders:
· · Holistic crisis planning for families: https://www.porticonetwork.ca/tools/toolkits/hcp-
· · Punjabi Community and Health Services: Mental health and addictions call 905-677-0889 ext. 147, Services for families, children and youth call 905-677-0889 ext. 221, http://pchs4u.com/
· · Indus Community Services: crisis support, counselling, etc. for youth and adults in the South Asian community, email at [email protected] or call 905-275-2369, https://induscs.ca/
---
COVID-19 is impacting all Canadians. At a time when vital public information is needed by everyone, The Pointer has taken down our paywall on all stories relating to the pandemic to ensure every resident of Brampton and Mississauga has access to the facts. For those who are able, we encourage you to consider a subscription. This will help us report on important public interest issues the community needs to know about now more than ever. You can register for a 30-day free trial HERE. Thereafter, The Pointer will charge $10 a month and you can cancel any time right on the website. Thank you.
Submit a correction about this story