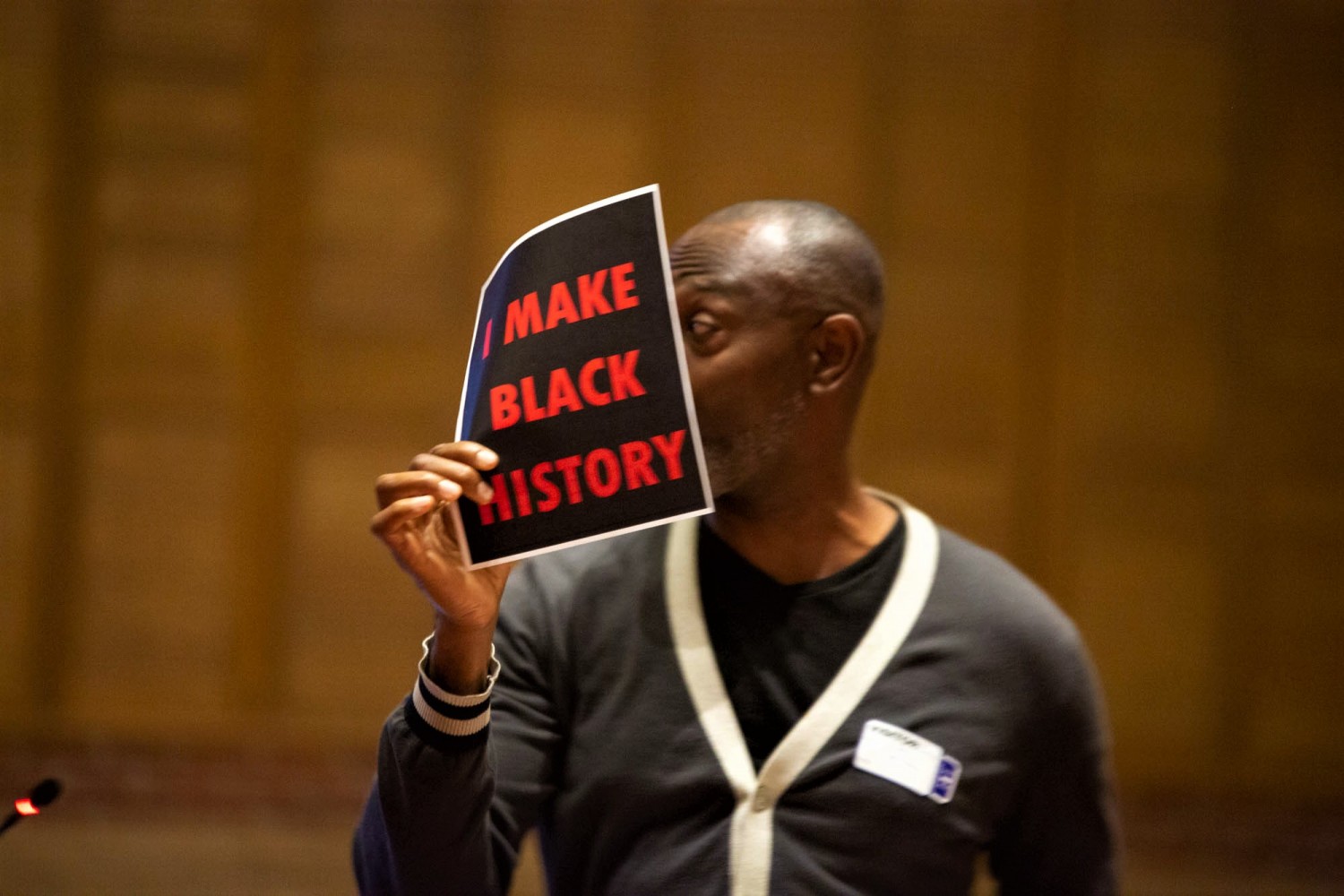 The Pointer file photos/Twitter/Government of Ontario
Despite PDSB's admission of harm it's done to Black students, mediation breaks down; two trustees call for province to step in again
Dysfunctional organizations often have a habit when it comes to accountability reviews. When investigations are ordered under fierce public pressure, the findings aren't used to learn from mistakes and institute foundational change, but to justify that any cooperation with the review is proof of progress.
This is the allegation the Peel District School Board, which has remained overwhelmingly white in its teaching and administrative ranks but serves a student body that is overwhelmingly non-white, is now facing.
After being shown to suffer from symptoms of an administration that has afflicted it with the harmful consequences of systemic racism, two of the board's trustees say they have had enough of the systematic denial.
Kathy McDonald and Nokha Dakroub have told The Pointer the PDSB is continuing a longstanding pattern of deflection whenever it has been confronted about a culture of systemic discrimination fostered by the administration.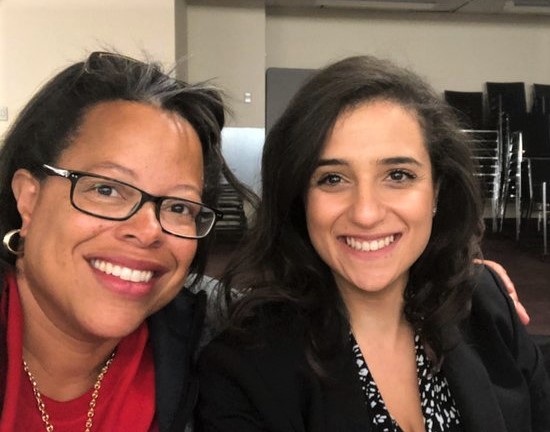 PDSB Trustees Kathy McDonald, left, and Nokha Dakroub
They have both withdrawn from mediation ordered by the province after its release of an extensive review that found troubling behaviour throughout the board. The findings were accompanied by 27 directives to be implemented and a stern warning from Education Minister Stephen Lecce that these must be followed.
With a clear indication that the board has no intention of doing so, the two trustees now want a supervisor to step in and take control.
"The process laid out for the mediation; I have no problem with it," McDonald said, in a phone interview last week. "My issue is because of the constant … hostility [towards me, which] has just exponentially increased."
Dakroub told The Pointer she has lost confidence after the board displayed an unwillingness to properly address her expectations around the provincial directives.
"I can't say they're not interested in mediating and I can't speak for them, but I can say I feel that they're not interested in anything I have to say, that's for sure," she told The Pointer. "That's how I feel: I don't see mediation working. It's that simple."
Both have made it clear they will not participate in mediation if the key provincial directives are not followed.
These include:
The hiring of an independent mediator to resolve dysfunction between and among board members including trustees. The board's director, Peter Joshua, who critics believe is the cause of many of the problems, has been ordered to participate in the mediation sessions.

Members of the board have to immediately halt participation on hiring, promotion and appointment panels, with a new policy to be created that will restrict these members from being involved in hiring and promotion.

The board has to retain an "external parliamentarian/governance expert" to create new procedures and policies for "effective, respectful, and transparent governance."

A mandatory annual learning plan to ensure all board members are aware of provincial legislation that guides education policy in Ontario, as well as human rights codes and other rules they must follow in their jobs.

Measures to ensure that board committees and other bodies accurately reflect the community's diversity.

The board must hire an "external expert" to "conduct a robust, transparent appraisal of the performance of" board director Peter Joshua, "including his performance relating to addressing anti-Black racism, Islamophobia, and other pressing areas of equity, and board governance and human resources practices."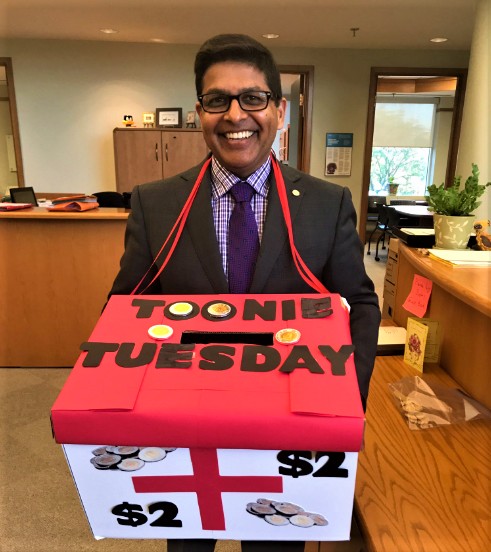 PDSB Director Peter Joshua
McDonald says the directives are already being hijacked by the way members want to get around the required mediation process.
Advocates within Peel's Black community fear the ministry's review is being commandeered by the PDSB. Instead of acting as a spotlight, putting the board's failure to protect its Black community under a harsh light, it has been repurposed to sweep the whole conversation under the rug.
Allegations by McDonald and Dakroub of an unwillingness by the board to take responsibility are backed up by a history of evidence and a public exchange that just took place.
The board's hyper-concern and swift action when trying to protect itself from outside scrutiny were exemplified last week. Responding to a Toronto Star report that mediation had stalled, Minister Lecce tweeted saying he would not tolerate "continued inaction."
"I couldn't be more clear on my expectations for real change to take hold in this community. I want to assure families, we won't sit idle," he said.
The tweet was posted at 3:29 p.m. on April 22. Five hours later, at 8:32 p.m., PDSB tweeted a link to a statement from the board's Chair, Brad MacDonald, and Vice Chair, David Green, saying they were "demoralized" by Lecce's comment.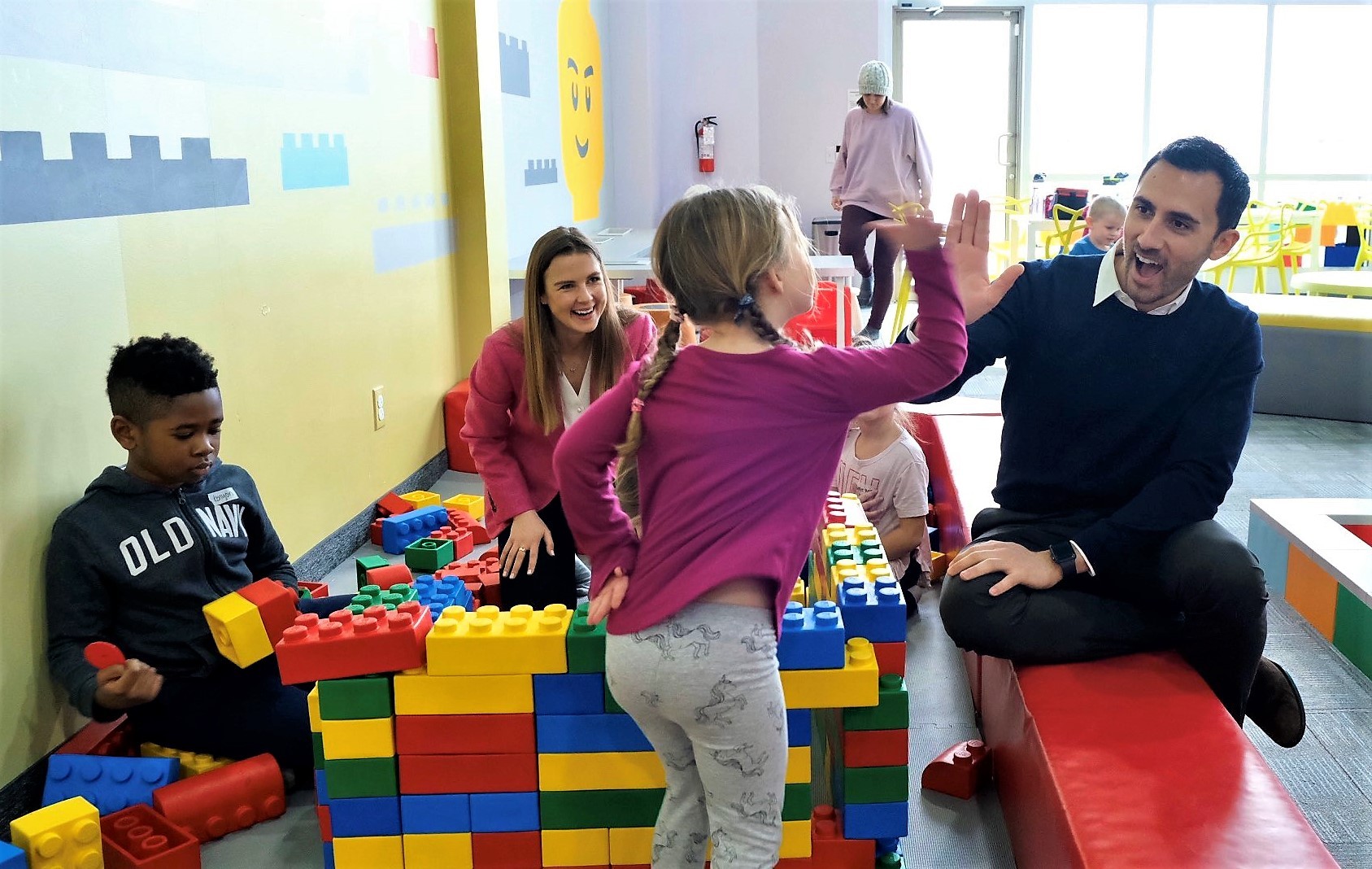 Education Minister Stephen Lecce visits young students before the school closures
"In the tweet, the Minister of Education indicated that our Board's inaction will not be tolerated," the statement said. "This has left Trustees, staff and members of the community feeling demoralized. We are left to wonder what the tweet means, as we have clearly followed the directives and met every deadline to date, including the commitment on March 24, 2020, from all Trustees to participate in the mediation."
At the time of the tweet from the board, it should have known the last statement was misleading, as McDonald and Dakroub had already made clear, that despite their commitment in March along with all the other members (which is akin to them all saying 'Yes, we will show up at the table'), once they sat down, other trustees clearly didn't want to cooperate with them to properly implement the directives.
The board's tweeted statement hours after Lecce's tweet continued: "As self-governing, elected officials, we must follow policies and procedures to carry out our governance duties, and when we don't, we must be held accountable," it added.
But by the time the tweet was sent out by the board it knew it would not be able to "follow policies and procedures to carry out (its) governance duties" because by that time McDonald and Dakroub had already been driven away by board members and had withdrawn from the mediation.
It is unclear what exactly the chair and vice chair didn't understand about Lecce's statement that he would not tolerate "continued inaction" after both of them not only read the provincial review that highlighted the board's inaction over years, spelling it out clearly, they subsequently apologized for it and admitted the inaction had caused "harm" to the Black community.
As for the claim that Lecce's tweet was "demoralizing", the statement by the chair and vice chair raises even more confusion, as the education minister simply reasserted the same message when he mandated the directives under the completed review. But when asked by The Pointer to explain what they meant in their statement and why it was tweeted out in response to Lecce's remarks, both the chair and vice chair said they would not be commenting further.
After the exchange, Lecce reiterated to The Pointer that, "The accounts of systemic racism and discrimination documented in the (ministry's) report are deeply troubling and will not be tolerated," he wrote in an email. "After decades of inaction, I was very clear – I want to see swift implementation of the Ministerial directions to drive this urgently needed change that students deserve...I will work to ensure that transformational change is delivered so that every student is respected and set up to succeed."
---
Previous stories on The Pointer
Associate director of PDSB files damning discrimination-based human rights complaint against board and its director
PDSB in racially-charged chaos as trustees slam report clearing colleague over 'McCriminal' remark
Province stepping in to deal with allegations of systemic anti-Black racism within Peel District School Board
Province hands down damning indictment of PDSB in probe of systemic anti-Black behaviour
PDSB 'truly sorry' for anti-Black behaviour by the board
---
It's not the first time the board has chosen to deflect instead of dealing with problems head on.
In 2012, it settled a case with a former PDSB vice-principal, Ranjit Khatkur, who despite glowing qualifications was routinely denied promotion. In her human rights tribunal case, after she produced mounting evidence of systemic discrimination including data that showed only 2 out of 37 PDSB secondary school principals at the time were non-white, despite numerous qualified candidates, the board avoided a public hearing and settled the case in private.
Reporting at the time showed the board had done the same thing in almost a dozen other human rights cases filed against it during the same period, avoiding public scrutiny through a hearing and choosing to settle with the employees.
Now, while two trustees and dozens of parent and community groups, along with other stakeholders, draw a line in the sand after a scathing investigation by the province, the head of the PDSB, Peter Joshua, is being singled out as a key part of the current problem.
He faces allegations at the Human Rights Tribunal of Ontario from the very person promoted years ago to address issues such as anti-Black racism, diversity and the board's questionable record on equity.
Poleen Grewal stated in her complaint to the HRTO last March that her "right to equal treatment with respect to freedom from discrimination and harassment in employment…has been infringed by Peter Joshua…Director of Education and the Peel District School Board."
She details a number of allegations against Joshua and the board, including his actions to remove her from a promotional panel, his sidelining of complaints about Islamophobia and his routine failure to address anti-Black discrimination.
Poleen Grewal, right
Joshua and the board denied the allegations and called for the complaint to be dismissed.
Grewal also detailed examples of reprisals against her by Joshua in further allegations after she brought her initial case forward, which were also denied by Joshua.
In a recent internal email obtained by The Pointer, since the province's damning investigation, Joshua tells staff Grewal had "indicated" she is currently on a leave "for the next few weeks" without specifying what for or why. Asked about the wording of the email — which would usually specify that Grewal is on leave (not that she "indicated" this) and then state the reason — PDSB declined to comment on the "personnel" matter.
"We are also concerned that the Associate Director for Instruction and Equity is now, according to reports, on leave," Kola Iluyomade, a parent and long standing critic of the board who sits on the WeRise Committee, which supports positive educational outcomes for Black and other students, told The Pointer, referring to Grewal's leave.
"The last time she was on leave, she left for nine months and a human rights application was lodged… The communities are concerned that there is some bullying going on … so when we hear that she has gone on leave, we ask: is she being marginalized and pushed out of PDSB? That's what power wants. It wants to silence her and push her out, so someone else of their own choosing, their own hegemony, will lead equity. And we know where that's going to take us."
Many of the issues raised by Grewal in her case are backed up by Dakroub and McDonald and relate to how the board treats those who challenge its old ways.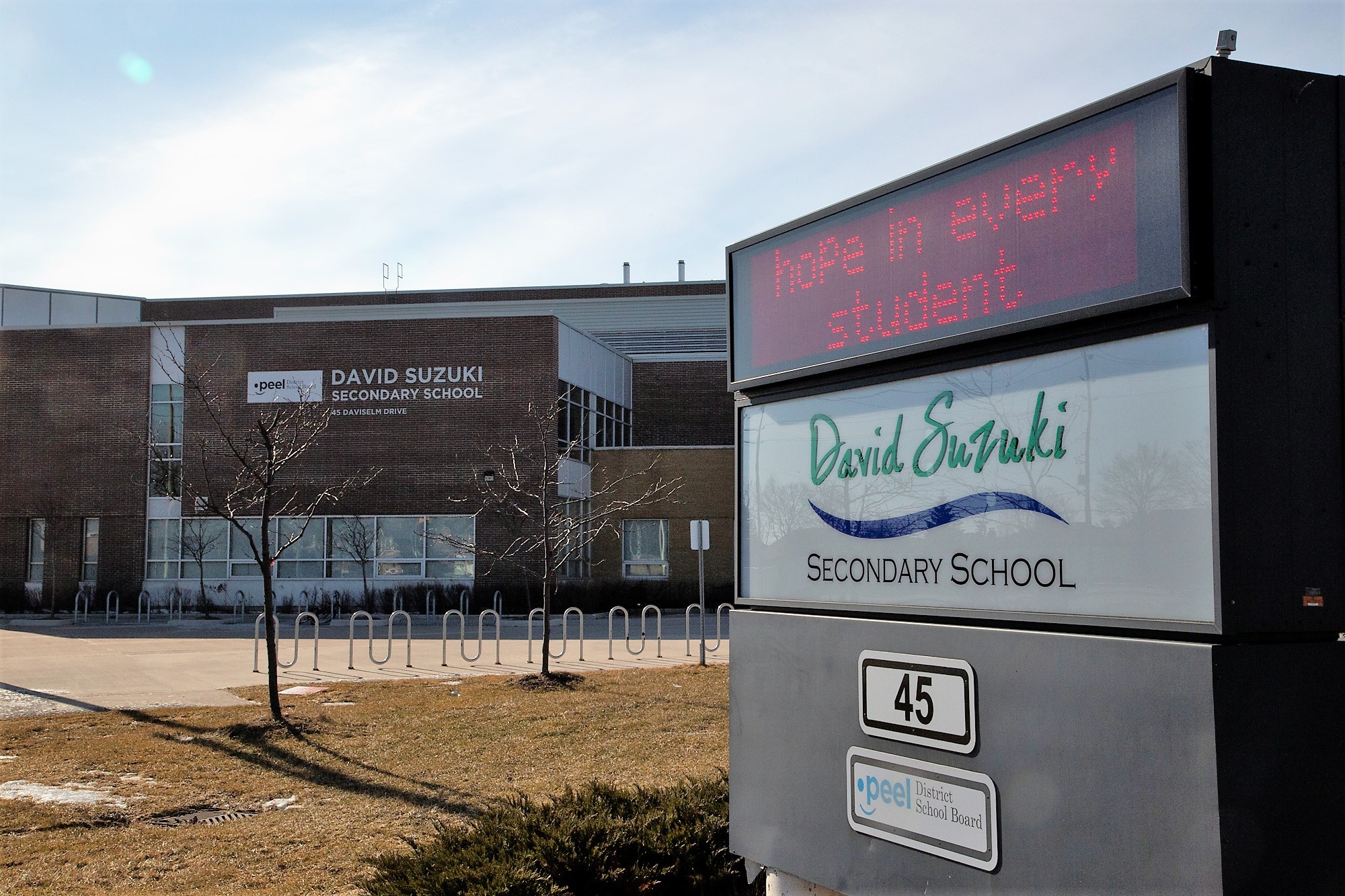 Instead of tackling criticism head on, the system is used to deflect or silence people trying to speak out, they said.
The Pointer spoke to a number of stakeholders who pointed to how fast the board tweeted its message following Lecce's strong words that simply supported what he had already said when the province's findings were revealed and its directives for change were laid out.
This rapid response stood in stark contrast to the month Black organizations in Peel have spent waiting for a response to a letter that details specific actions expected in connection with the provincial directives.
McDonald says the board is trying to use the mere existence of the provincial review against concerned stakeholders.
"They're trying to use it to silence community members," she said. "[They're saying] 'you've got this report, now shut up and move on.' If you look at the Stephen Lewis report, this is 30 years ago, some of the same issues have been identified and nothing has happened. Invariably what happens is these reports get unveiled, there's a big hoopla around it and then everyone goes away. It's done. There's no accountability and no follow through."
A letter signed by 18 separate Black community groups in Peel holds similar concerns. In a blistering attack on the board, rooted in demands to see the results of the ministry review come to fruition, the signatories laid out their fear the board will continue its longstanding inaction.
The letter summarizes the review's findings of "ongoing aggression and racial abuse" undertaken by the board, saying "The PDSB has been participating in unethical, immoral and in some cases, acts contrary to the law, against its own school community."
The letter calls on senior board members, if they "are serious about every student succeeding," to act immediately. It was sent on March 27 and, one month later, has not elicited an official response.
"The Ministry made it very clear that we need to work with the Black community and re-earn their trust and ignoring a letter by 18 community organizations is not the first step towards doing that," Dakroub said.
The letter makes four demands: the resignation of Peter Joshua, Chair Brad MacDonald and Vice Chair David Green; the execution of the Diverse Hiring Initiative (to hire more Black teachers); a commitment to implementing all the Ministry's directives and a decision to rescind a trespass letter issued to parent Idris Orughu on March 9.
Another clear indication of the board's unwillingness to address the issue of discrimination generally and anti-Black racism specifically, was the way it handled the initial decision by the province to step in late last year.
Stating that "discrimination and prejudice" against students would not be tolerated and stressing the need for "equity," Lecce was clear in his public announcement, including a written statement, why the PDSB was being subjected to the review. A lengthy quote from the Minister, distributed in a November press release, made repeated mention of the need for all students to be respected and treated equally, "irrespective of heritage, faith, colour of skin, orientation, or socio-economic status."
He then underlined why the investigation was being launched: "Allegations related to equity in the Peel District School Board have raised concerns, specifically related to anti-Black racism…".
However, in the board's parallel statement on the review, not one reference to anti-Black racism was made nor was there any mention of any issues around discrimination.
A statement by then-chair of the PDSB Stan Cameron and former vice chair Sue Lawton merely said, "We made a commitment to work on our governance and so we reached out to the Ministry of Education for support."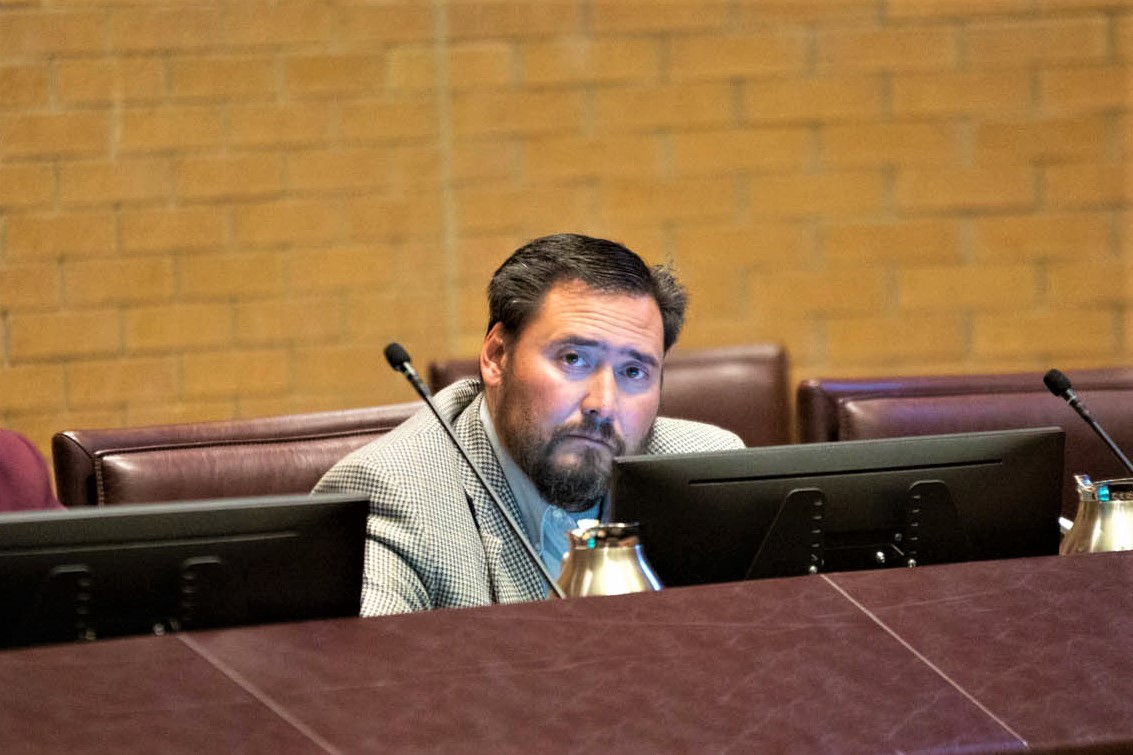 PDSB Trustee William Davies stirred controversy when he used a racially charged term for a Brampton school
The decision not to acknowledge the review's true purpose came after an apology by a trustee for racially insensitive language just weeks prior.
The preceding months had been dominated by a remark made by Trustee William Davies. In April 2019, Davies referred to McCrimmon Middle School in Brampton, with a majority of visible minority students including a large number who are Black, as "McCriminal."
The issue bubbled under the surface for months, before Kathy McDonald raised it at a meeting in August.
Lawton, who was the acting chair during the meeting, shut down the discussion, telling the room filled with members of the Black community including many parents of students at the school, the incident had never happened.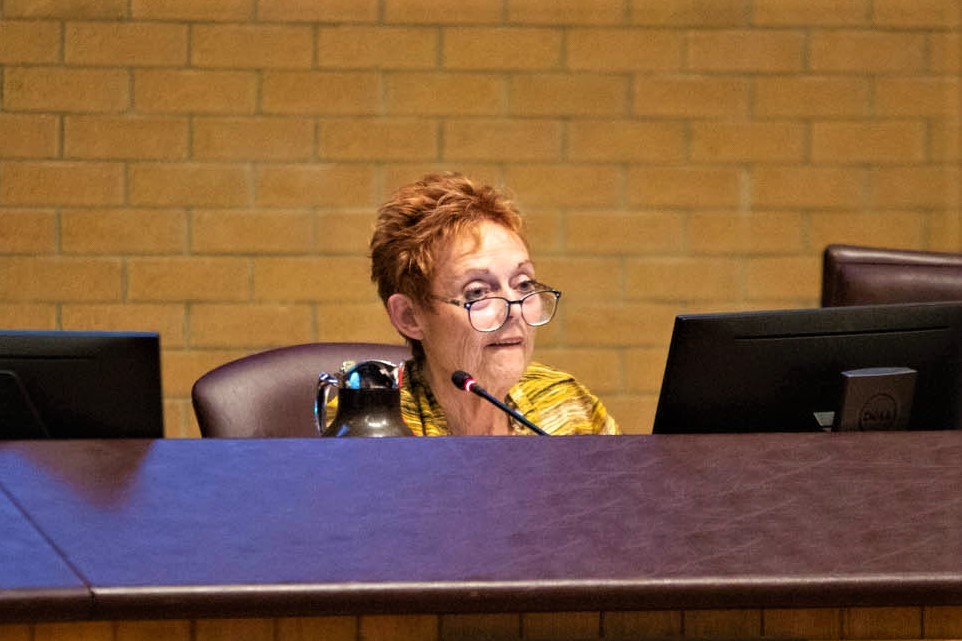 PDSB Trustee Sue Lawton
She denied them an opportunity to address the incident because Lawton declared the racially charged remark was never used by Davies.
Davies remained silent during the meeting.
He then admitted to the media afterward that he actually did make the racially insensitive remark and apologized for it, stating he did not realize how hurtful it was.
But, once again, the PDSB's automatic response was to deny and deflect. Lawton has still not explained why she told parents at the meeting something that was not true.
When the Ministry of Education published its full review on March 13, the findings were damning. Across 45 pages, accounts of anti-Black racism and systemic prejudice, were codified. The report detailed the stories parents, students, teachers, even principals as well as many in the Black community had been telling for years. It also laid out 27 directives for PDSB to follow in order to begin to heal its relationship with the Black community and function effectively as a governing body for all students attending its schools.
The directives included retaining an independent mediator to resolve dysfunction between the board and directors and among individual board members.
It also calls for a review of the board's recruitment process and a full evaluation of Director Peter Joshua, including his performance on the equity and diversity file. Joshua has not had a performance review since becoming head of the board.
The PDSB was not able to follow the directives for long.
After a meeting on April 15, at which McDonald, a vocal advocate for the Black community, struggled to get a response to her questions, things went south. On March 24, according to a statement from Chair Brad MacDonald and Vice Chair David Green, all members of the board agreed to mediation — as of April 20, that was no longer the case.
Iluyomade, the parent who sits on the WeRise Committee, told The Pointer the community is engaged and demanding change. "The 2022 elections are going to look very different because the communities have now woken up," he said. "We know that there's subjugation of Black people... It's not going to end during our time. What we need to do is incrementally attack the system, we'll do what we need to in our time and let others carry on later. The 2022 trusteeship will be as important as any other election."
He and others have voiced strong support of the stance taken by Kathy McDonald and Dakroub.
"What I've noticed over the years is different people have different rules," Dakroub said, explaining why she has taken her position. "Myself and Kathy [McDonald] tend to have stricter rules and that's always been the case and even more so recently. And I think that's unfortunate … I found myself in a position where it is very clear to me — clear as day — that I'm not going to be provided with an opportunity to represent my community. Not because of the rules, but because of how the rules are applied to myself and Kathy versus other people."
Iluyomade was even more explicit in his criticism, saying the board has "weaponized" its bylaws to dismiss trustees, parents and anyone who does not toe the line. "All of a sudden [they] become experts on their bylaws and it weaponizes them to shut people down," he said.
McDonald has been at the front of the effort to bring about change and she says it has not been easy.
"It's like an out of control gang that is set on traumatizing and harming the Black community and they do it with impunity," she said. "They don't care. The report seems to have emboldened them … they put out a statement saying they were self-governing, so they're telling the Minister 'leave us alone, we're self-governing and we can do whatever we want to do.' I can't understand that statement at all."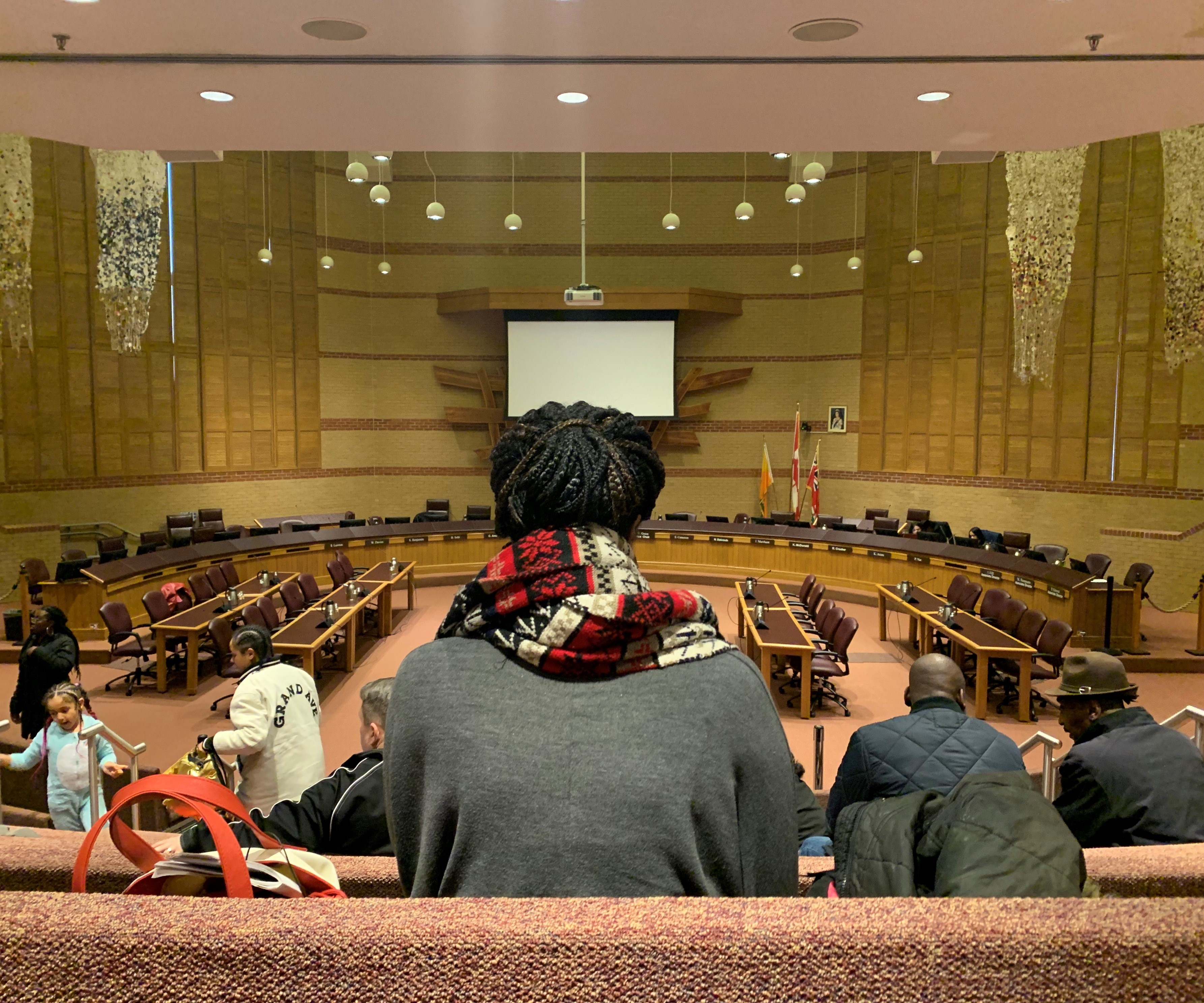 Parents had to leave a recent PDSB meeting when the police were called by trustees
Now that they have officially backed away from the mediation process, McDonald and Dakroub want a supervisor installed to take the place of the board. Instead of decisions being made by members, a provincially appointed supervisor with educational experience could make calls for the body, while other issues are resolved.
For the public who have seen headline after headline about racism and dysfunction within the board, it is easy to forget the management of this bubbling self-created controversy is not what the PDSB exists for.
The board's primary role to organize education in its area for the development and care of students, seems to have been cast by the wayside while it performs damage control.
"The big concern is how do you push forward an agenda of progressive education of equity work, of inclusion?" Dakroub said. "The government gave us a pretty good road map on working on equity issues, but that doesn't cover everything. We still have a job to do as trustees — we still have things to work on."
The PDSB has a budget north of $2 billion and serves more than 155,000 students and includes over 18,000 staff.
Asked by The Pointer if the province would step in, Lecce did not make a firm commitment, repeating his desire to see progress, which he stated when the original findings of the review were released.
"I was very clear - I want to see swift implementation of the Ministerial directions to drive this urgently needed change," he said via email.
McDonald and Dakroub see the province as the one viable route forward.
"The government can't have a dysfunctional board, that's not fair," Dakroub said. "[It was hard] for us to actually step away and say this is not about ourselves … this is about the kids. This is about the racialized people who feel unsafe in the system; this is about them."
"Realistically, we still need help."
---
Email: [email protected]
Twitter: @isaaccallan
Tel: 647 561-4879
---
Because of reduced incomes as a result of COVID-19 and the importance of the PDSB story to the communities of Brampton and Mississauga, the editorial team at The Pointer made the decision to make this article free to view. Traditionally, The Pointer operates on a paywall model of journalism and we do not carry advertisements, meaning our journalism is supported entirely from subscriptions. You can register for a 30-day free trial HERE. Thereafter, if you are able to continue subscribing, The Pointer will charge $10 a month and you can cancel any time right on the website. Thank you.
Submit a correction about this story